Make fire
Fire is the one thing that truly separates us from the animal kingdom. We'd probably still be very hairy if our forefathers hadn't managed to tame it. Nowadays to start a fire we simply strike a match, or click a lighter, often even using a fire lighter too. But we'd like you to not only spend time gathering dead wood from the forest floor, or driftwood from along a beach, we'd also like you to get the thing going by traditional methods…
The two best ways to do this are either to spin a stick into a wooden board with a small indent. When you've got a hot ember, use it to ignite fine, dry, bark scrapings – or simply create a spark by scraping a knife along a flint.
For bush craft workshops
, visit August's
bushmoot.com
festival.
App
Army Survival Guide
(iOS, Android).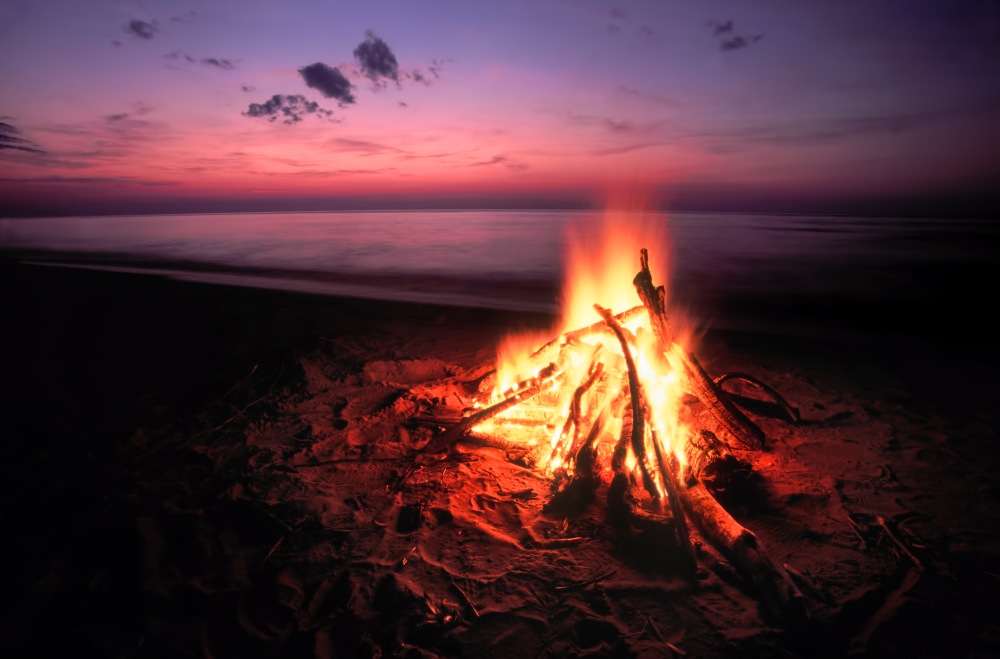 Sleep under the stars
There is no greater spectacle on earth than a really clear night sky filled with planets and stars, but how often do we actually take the time to truly look at it? Even when we're lucky enough to get away from the near constant light pollution of the UK, we rarely take more than a fleeting glance upwards. We'd like you to change that: forget sleeping in the tent – or at least stick your head out of its door – and sleep out under the stars.
Lying back on a ground sheet, tucked up warm inside a good sleeping bag – and possibly a bivvy bag too to save a soaking from the dew – is a real joy. The simplicity of staring upwards at the infinity of space, name-checking the various constellations, or the joy of watching the moon rise, will stick long within the memory. You may get to see some shooting stars or Northern lights if you're at a high enough latitude. It's not just the night which is special either, it's the waking up under a rising sun to a new day with the rest of the natural world.
Top Spots to sleep out:
Wadi Rum, Jordan (see
keadventure.com
); on a felucca sailing down the Nile, Egypt (see
egypt-uncovered.com
); on the banks of Loch Coruisk, Skye (see
outdooraccess-scotland.com
).
Stargazing apps:
Pocket Universe
(iOS) and
Sky Map
(Android).
Safari on foot
Safari is the Swahili for journey and whether it's in Africa, the Americas, the wilds of Eastern Europe or the Arctic, it's a real leveller to take a journey on foot, when there are big animals around. It's not comparable in any way to darting around a game park in a 4X4, safely sat in a metal box. It will focus your mind on every footstep you take, as safety is paramount.
To walk on the very soil that a lion or Komodo dragon has just passed over, or to glimpse a pack of wolves or a polar bear on the horizon makes you feel vulnerable, almost primeval. With expert help from a local guide, you can learn about tracking animals – from how to recognise dung and tracks in the dirt, to how to approach downwind and behave close to a predator.
Needing to suspend your food high in a trees canopy at night, or hiking past a thorny kraal where livestock sleep, will remind you that hungry bears or leopards are about. So snub the security of a 4X4 and take a real walk on the wild side.
Holidays:
Expert Africa offer many walking safaris in Southern Africa
expertafrica.com
Julian Sykes runs many wildlife tours looking for species such as the Iberian Wolf and Lynx in Spain
juliansykeswildlife.com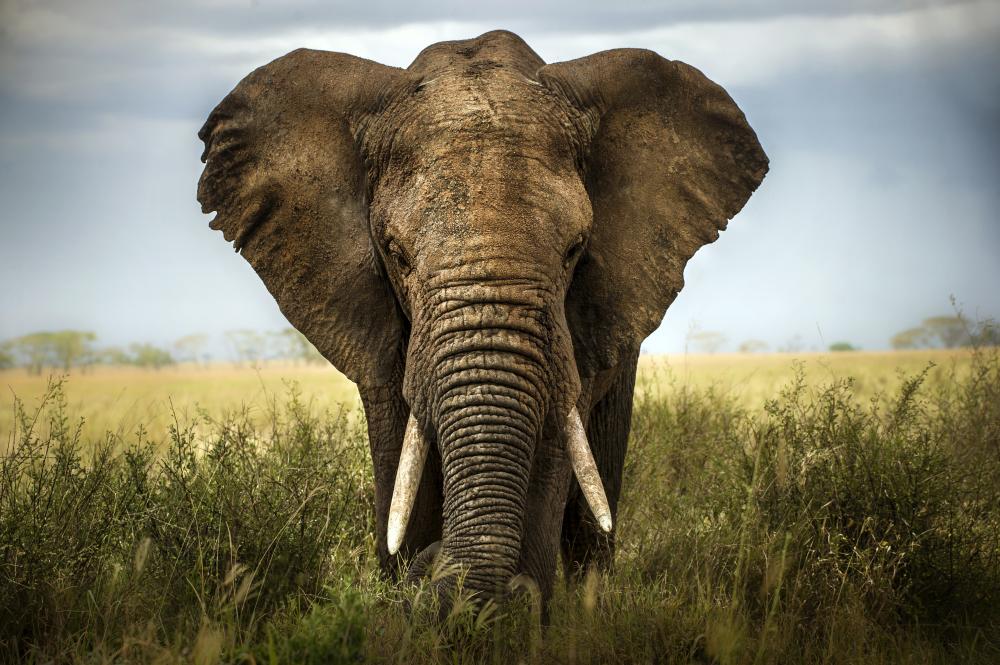 Navigate the 'old school' way
Leave the GPS and phone at home, and take a bearing. A map and compass is all you need to navigate when hiking, yet it's a skill that many hill walkers are surprisingly poor at. Things can happen in the hills and being able to take a reliable bearing can sometimes become vital, such as when the weather closes in and your batteries have gone flat.
Navigating with a map and compass is also a lot more fun than looking at a little digital screen. You can always take it further still and find north using the hour hand on you watch and the sun's position, or the stars if night hiking. Let's face it, not knowing exactly where we are, and even getting a little lost, is what exploring the outdoors is all about...
Book and courses:
Author of Natural Navigator, Tristan Gooley also gives talks and runs natural navigation courses
naturalnavigator.com
Go wild swimming
This is truly getting back to nature, by immersing yourself in its very substance. Wild swimming must of course not be taken lightly from a safety point of view, but once currents are assessed, entrance and exit points chosen, and water temperature established, simply let yourself slip in. Swimming amongst natural rock formations or flowing water, while taking in your marvellous surroundings is a pure joy.
Our favourite are the Faerie Pools and Loch Coruisk, both on the Isle of Skye and – for the slightly more comfort conscious – the thermally heated rock pools in the Azores. See wildswim.com for more inspiration and information.
Book:
Wild Swimming– 300 Hidden Dips. Available from
wildswimming.co.uk
Build a bivvy
Building a bivvy/shelter in the wild, or in your back garden, is always great fun, especially when sleeping in it with the kids. It all starts with choosing a suitable site – for example, away from dry-stone walls, which sometimes fall down, and dry-river beds – no matter how flat and comfy they look. Waking up in the middle of a flash flood is not much fun...
You can either build it with materials to hand, such as sticks, reeds –or banana leaves if abroad, or by simply rigging up a bivvy sheet. String is always handy, whatever you're using, as is a good knife/machete, for cutting sticks and making tent pegs. If using a bivvy sheet, folding a stone or ball into the fabric and then wrapping string around it, makes for a good central point if hanging it from a branch, or tying on guylines if pegging out.
Book:
The Book of the Bivvy by Ronald Turnbull,
Cicerone.co.uk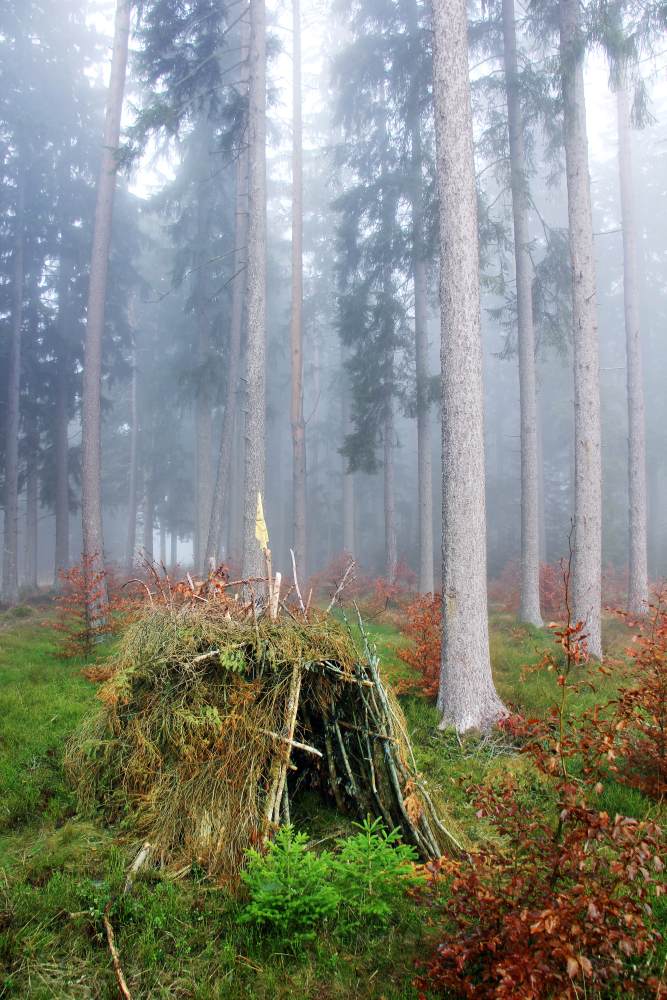 Scramble to a peak
Getting your hands dirty on the way up a mountain gives you a great sense of achievement. Using your hands, as well as your feet, to haul yourself towards a summit gives you a much greater connectivity with the mountain, and scrambling can give you this sensation without needing so much of rock-climbing's technical knowhow. Choose your target wisely – such as Moel Siabod, Brecon Beacons or Tryfan, Snowdonia – and you can scramble up and simply hike down.
Planning a shallower descent is worth it, as steep terrain is always easier on the way up. The next step up from scrambling is to tackle a Via Ferrata – fixed metal cable routes. They are a great option for experiencing exposure and scrambling on a high mountainside, in a semi controlled environment.
Without doubt the best place for Via Ferrata is the Italian Dolomites, although the Honister Slate Mine near Borrowdale has a couple of routes worth checking out too.
Web:
ukscrambles.co.uk
is a great resource for scrambling in the UK. For Via Ferrata in Italy check out friendsofarco.it who operate around Lake Garda and in the Dolomites.
Books:
Outdoor publisher
cicerone.co.uk
has a series of UK and European scrambling guides
Find your own dinner
Food always tastes better when eaten outside, especially after an active day, but it tastes truly superb when you catch or pick it yourself. So whether you catch a fish or crab on a line, make and set your own lobster pot, or snare a rabbit, fresh food is always best.
If you don't fancy getting involved with hunting, then try foraging along a shoreline for some mussels, or heading into a forest for some woodland fare.
In late spring wild garlic is abundant in many woodlands, the leaves are great in salads and soups. There are loads of summer berries to be picked from blackberries and wild raspberries, and in late summer elderberries and sloes – both of which can be used to flavour cordials and gin, and are often overlooked. Autumn is a great time for nuts and mushrooms. If by the sea, the vitamin rich seaweed is great fried in a wok.
Courses
are run by
huntergathercook.com
and
fergustheforager.co.uk
. 
Book:
The Tree House Diaries: How to live wild in the woods by Nick Weston.
Tip:
In France, take any mushroom to a pharmacy, and they will tell you if it's edible.
Fully explore where you live
Rather than jumping in the car every weekend, simply tie up your laces or jump on the bicycle, and head off from your own house. There is always more on your doorstep, or even in your own garden than you think. It could be as simple as turning over a brick or log, to discover a wild place in miniature. Or it might be a hike along an inner city towpath that could lead you on a journey of discovery.
It's amazing how many city dwellers never hit the towpaths, or country dwellers that never walk home from a school pick up. So let's all slow down, get out our local OS map, check Sustrans.co.uk for nearby traffic-free cycle routes and the National Cycle Network, and get exploring locally.
Maps:
Put your house in the centre of a bespoke OS Explorer or Landranger Map
ordnancesurvey.co.uk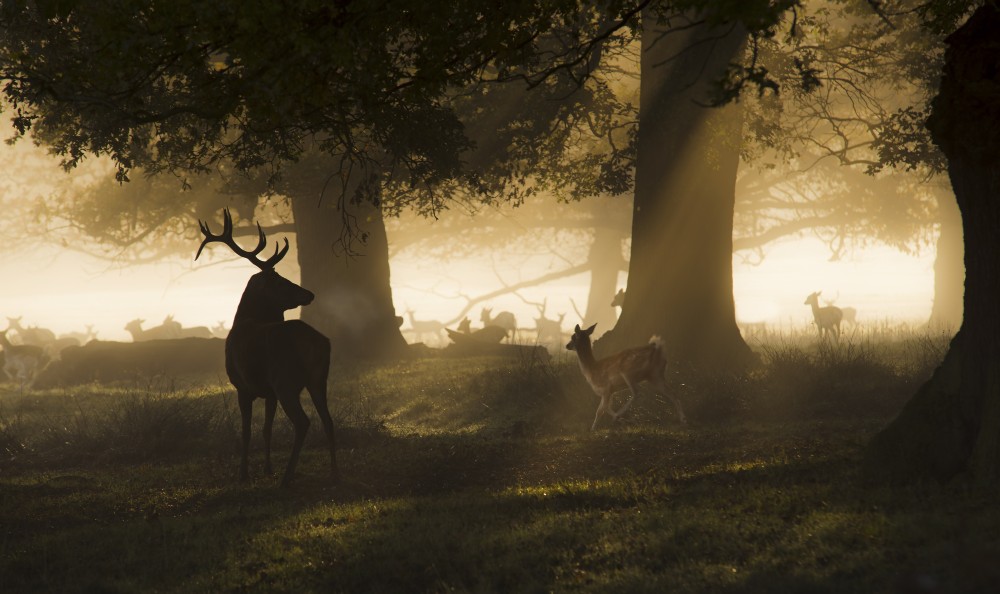 Go on a night trek
What's that noise? What's that behind me? Night trekking is not only about the skill of navigation but also the heightening of our senses, as hearing and peripheral vision seemingly improve. After dark, the landscape empties of people and vehicles, so that experiencing woodland, beaches and hiking trails is always a new, exciting experience, especially for young.
Different animals come out, and the noises and sights of the woodland change, with bird song replaced by the snuffling of badgers, and darting bats, catching their dinner on the wing. Even visiting somewhere you know well after dark can be an eye-opener, as the familiar becomes unrecognisable and new – it's something we should all endeavour to do more often.
Night sounds:
Familiarise yourself with night sounds on
soundboard.com
.
See when you really need to:
LED Lenser SE05 head torch
tooled-up.com
.
Apps:
BackCountry Navigator
(Android),
GaiaGPS
(iOS, Android)