Pembrokeshire is a jewel in the Welsh crown, with stunning coastlines, pretty towns and villages and the lesser known Preseli hills to whet the appetite of even the most active of holiday makers. On the south western tip of Wales, and with no motorways to its name, it takes a bit of getting to. But once there you'll find an army of local activity providers ready and waiting to take you on your next adventure, whether coasteering along the coves and bays of the Pembrokeshire Coast National Park, mountain biking in the Preseli Hills or walking along the Pembrokeshire Coast Path.
We've picked out five excellent activities to get your teeth into, with something for everyone, from adrenaline junkies to families with young kids.
Walk the Pembrokeshire Coast Path
The Pembrokeshire Coast Path meanders its way 186 miles along some of the most breathtaking scenery in the country. Lonely Planet called this 'One of the best long-distance trails in the world' lofty praise indeed but we're inclined to agree. If you want to hit the whole path it'll take you between 10 to 15 days, you'll pass 58 beaches and 14 harbours along the way and will have walked up and down the equivalent height of Mount Everest, but there are also plenty of shorter sections if that sounds too strenuous! Keen wildlife spotters will have the chance to see seals, dolphins, whales, sharks as well as Britain's largest seabird, the gannet.
Book it
HF Holidays offer a 7-night guided trail holiday from £854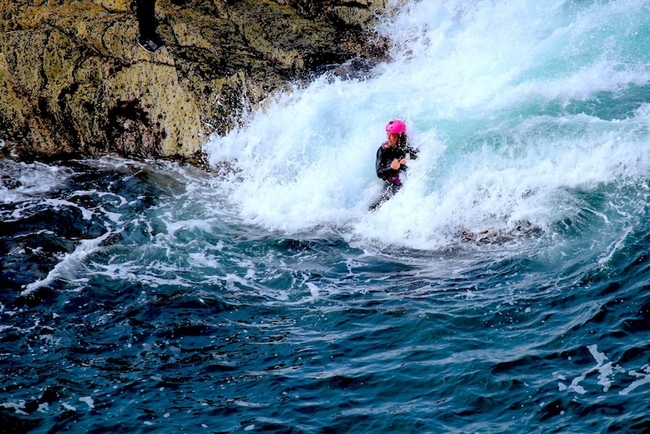 Try coasteering
Somewhat synonymous with Pembrokeshire, perhaps due to the variety and sheer ruggedness of much of the coastline as well as its undeniable natural beauty, coasteering is a high intensity wet and wild activity to get the pulse racing. Scramble and climb your way along the coast, jump off cliffs as high as you dare and swim the wild waters of the Atlantic ocean. Suitable for all levels from families to experienced sea swimmers.
Book it
Celtic Quest Coasteering offer half-day guided courses with all equipment provided for £45 per person.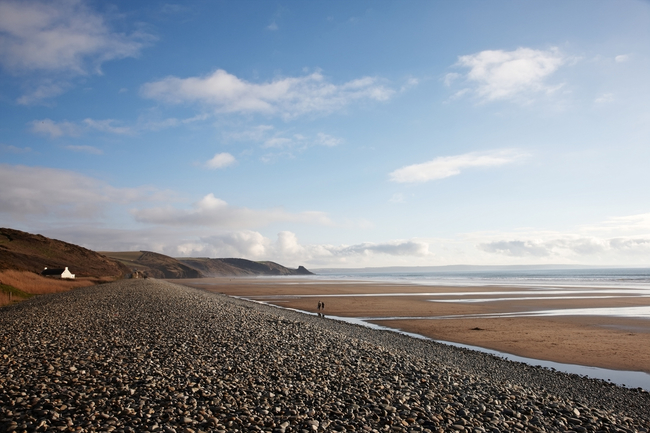 Surf the Pembrokeshire Coast
With three of the ten spaces on our own list of Best Welsh Surf Spots taken up by Pembrokeshire breaks it's fair to say this is one of the best counties in Wales to surf in. And whether you're a seasoned pro searching for the best swell or a newbie looking to find your surf legs you'll find something to suit your level here. Some of the best breaks can be found at Manorbier, Freshwater West and Newgale where the long stretch of sandy beach is home to surf shop newsurf offering equipment hire and lessons from £35.
Book it
Newsurf offer equipment hire and lessons on Newgale beach from £35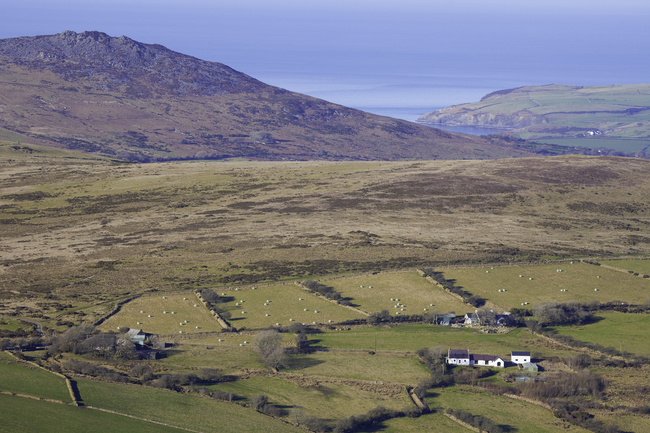 Mountain bike the Preseli Hills
Little known outside Pembrokeshire, the wild and rugged Preseli Hills are well worth a visit, and what better way to explore them than by mountain bike? Rising above the small coastal town of Newport the hills provide excellent cross country riding with often far reaching views of the coastline below and to Ireland and Snowdonia on a clear day. If you're feeling fit head for the 23 mile Preseli Ridge which includes the Golden Road, an ancient track said to date back to the Neolithic period and offering punishing climbs and steep descents through wild moorland, heath and grassland. Be sure to visit in spring or summer as the hills can get very boggy in wetter seasons.
Book it
Wales Cottage Holiday offer stays at Ger Y Tryaeth cottage, Newport from £479 per week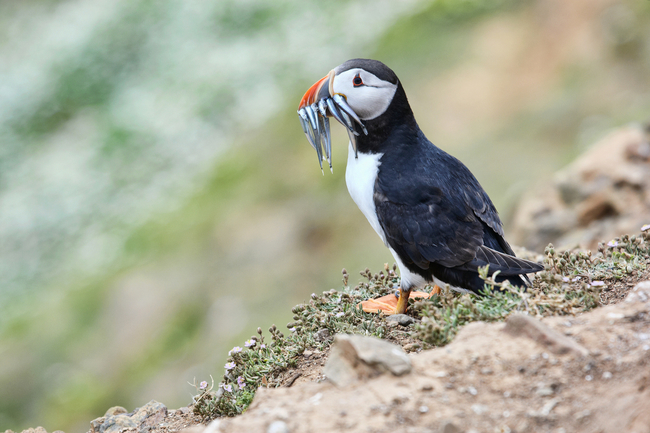 Photograph puffins on Skomer Island
Home to a diverse range of wildlife, Skomer Island, less than a mile off the Pembrokeshire coast, is perhaps best known for its large Puffin population. And it's not difficult to get up close with these friendly and quirky birds, making this a popular destination for wildlife photographers. When you've got your Puffin shots, you'll find plenty more willing subjects including Manx Shearwaters, Harbour Porpoises and Atlantic Grey Seals. Visit during spring and you'll also be treated to a display of bluebells which cloaks the island from valley bottom to cliff top.
Book it
Drew Buckley Photography offers a Skomer Island Puffin Photography Day suitable for all levels for £225.
Where to stay
For excellent, family friendly accommodation try Haven Kiln Park located in the seaside resort of Tenby, providing easy access to all of the activities listed on this page.