Visits to Mount Snowdon peaked in 2021, with record breaking reports of around 700,000 visitors walking the mountain. We summited the 1,085-metre peak in August 2021 and experienced having to queue for up to an hour just to take a selfie at the very top - a tedious activity, but hard to resist once you've walked all that way.
It's wonderful that the landmarks and beautiful walking routes within our country are being celebrated, but when inexperienced walkers are walking routes that could potentially be dangerous, this leads to mountain rescue incidents. It is crucial that we do our research and are fully prepared when embarking on an outdoor adventure.
Before climbing Snowdon, we found information scattered across a range of different sites, which was rather frustrating. So here is your complete guide to everything you need to know before you climb Snowdon.
Where is Mount Snowdon?
Snowdon (or Yr Wyddfa in Welsh) is the highest mountain in Wales and is surrounded by gorgeous leafy scenes, clear lakes and breath-taking landscapes. It is located in North Wales at Snowdonia National Park, which spans across 823 square miles and is home to nine mountain peaks and 23 miles of coastline - making it a great holiday destination for active travellers.
The mountain is surrounded by a rich and supportive community that's home to many mountain farms. So please be mindful of livestock when visiting and try not to be too disruptive to those living around the mountain.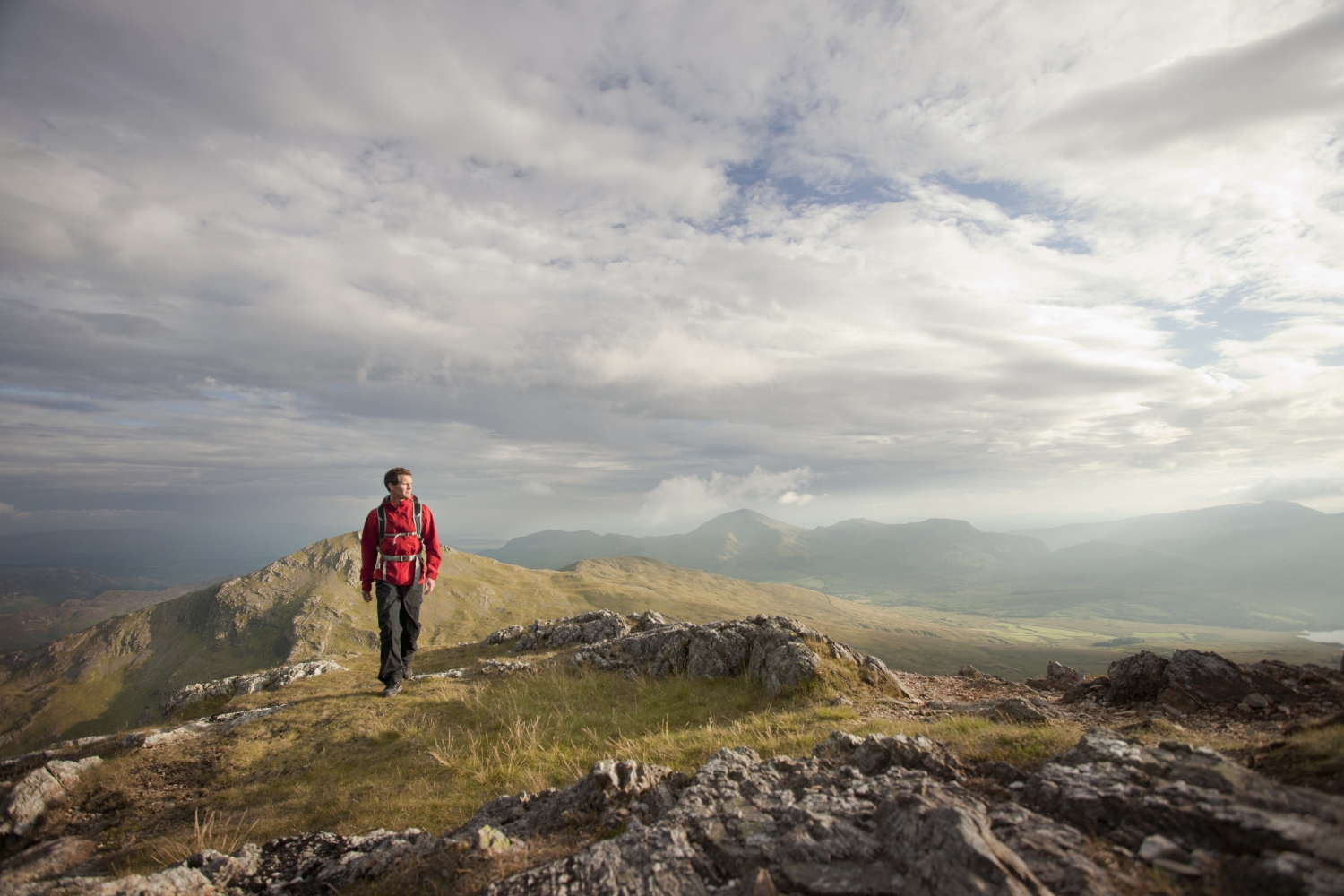 Which Snowdon walking route is right for me?
Climbing Snowdon is a challenging hike and not something that should be taken lightly. Whichever route you choose to take, the hike requires good fitness levels, sufficient preparation and awareness of mountain safety.
There are six main walking routes and understanding their length, difficulty levels and where the path starts are all important factors to consider when deciding which route to take. Here is our simple guide to the routes up Snowdon and some basic, must-know information.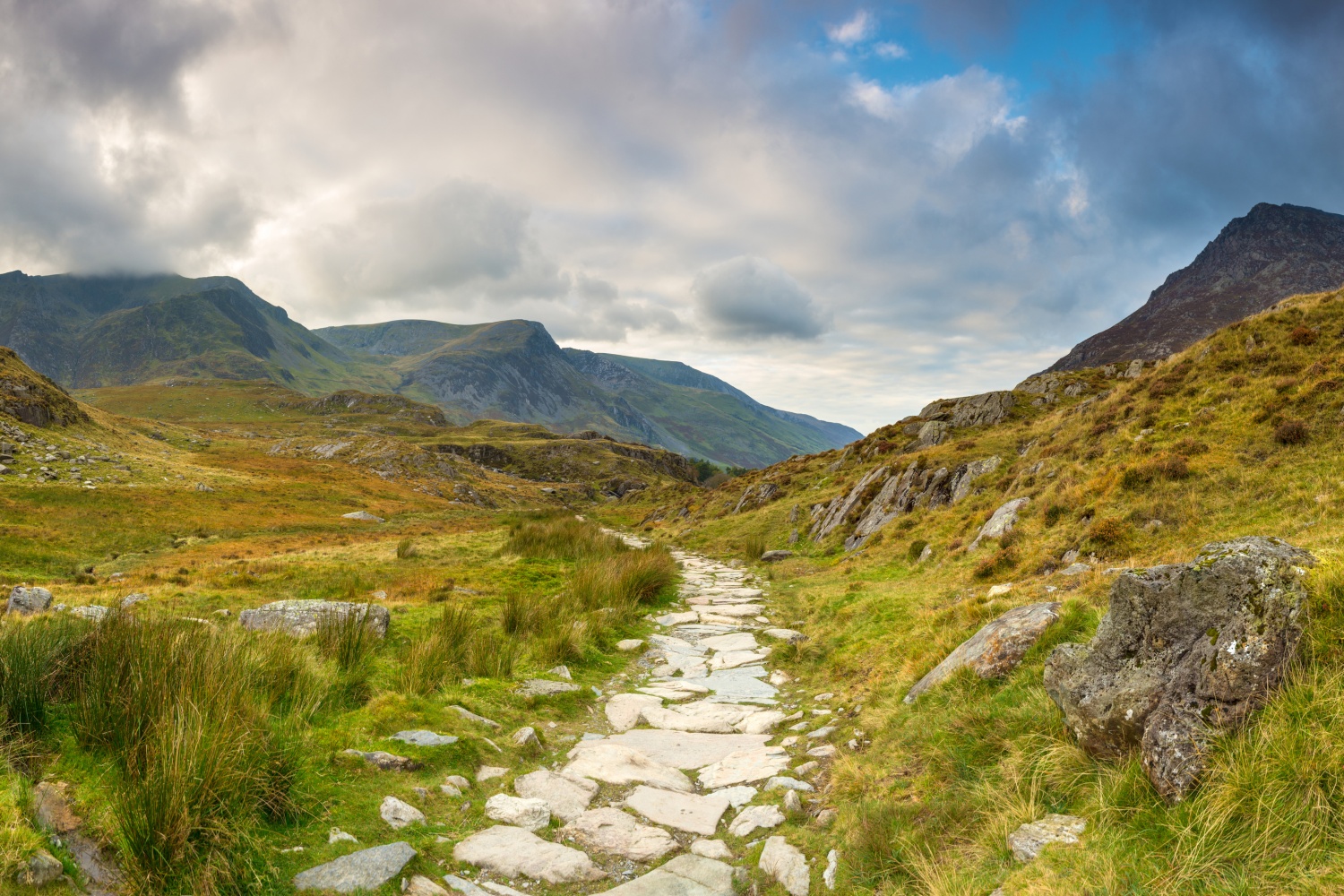 Llanberis Path
Difficulty: Easy
Length: 14.5km / 9 miles
Duration: 5 - 7 hours
Although classed as the easiest route up Snowdon, this path is the longest and should be approached with the appropriate preparation, attitude and respect that a mountain deserves. However, as the route does not require any scrambling or rock climbing, Llanberis Path is one of the most popular routes for inexperienced climbers.
The terrain includes a lot of hills and rough grounds with a particularly steep ascent as you approach the summit of Snowdon. The Llanberis Path starts and finishes at Victoria Terrace, Llanberis and there are numerous car parks within the village that are suitable for this walk.
Although it's easy to follow, an understanding of mountain navigation is recommended but it is quite straightforward, as you set off and finish at the same starting point.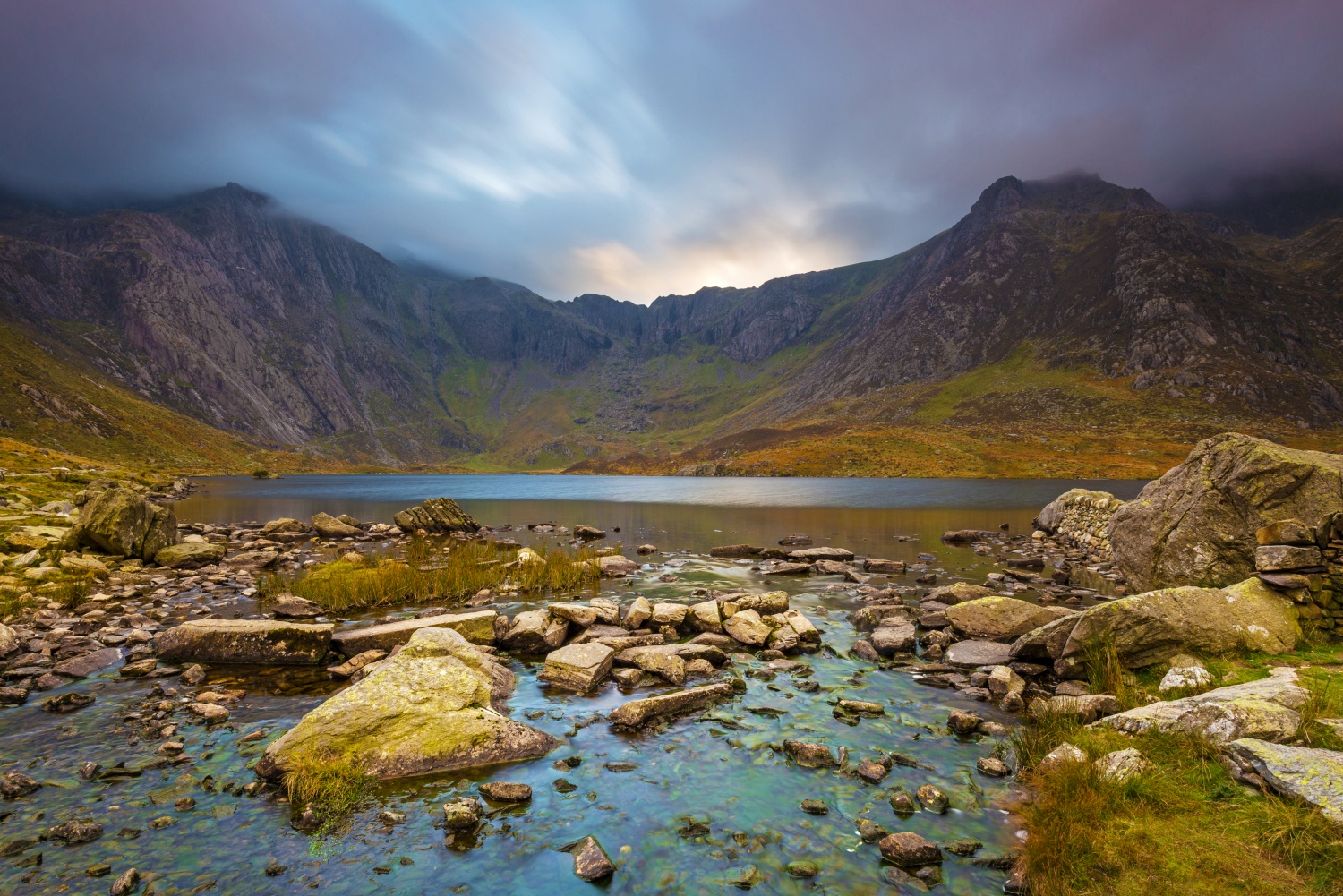 Miners' Track
Difficulty: Easy
Length: 13km / 8 miles
Duration: 4.5 - 6 hours
The Miners' Track was originally created to transport copper from the Britannia Mine after the Llanberis Pass opened in 1832. It is one of the most scenic routes, as it passes three lakes - Llyn Teyrn, Llyn Llydaw and Llyn Glaslynoffers - which provide stunning views. Similar to Llanberis Path, the Miners' Track offers a gradual climb with the same steep ascent to the Snowdon summit.
This path begins at Pen y Pass car park, which can be a nightmare to find a parking space in. You are now able to pre-book at Pen y Pass car park, however many climbers recommend parking at Llanberis and making use of the Sherpa bus link. You can descend from the summit following the Llanberis Path, meaning you will only need to get the bus at the beginning of your journey.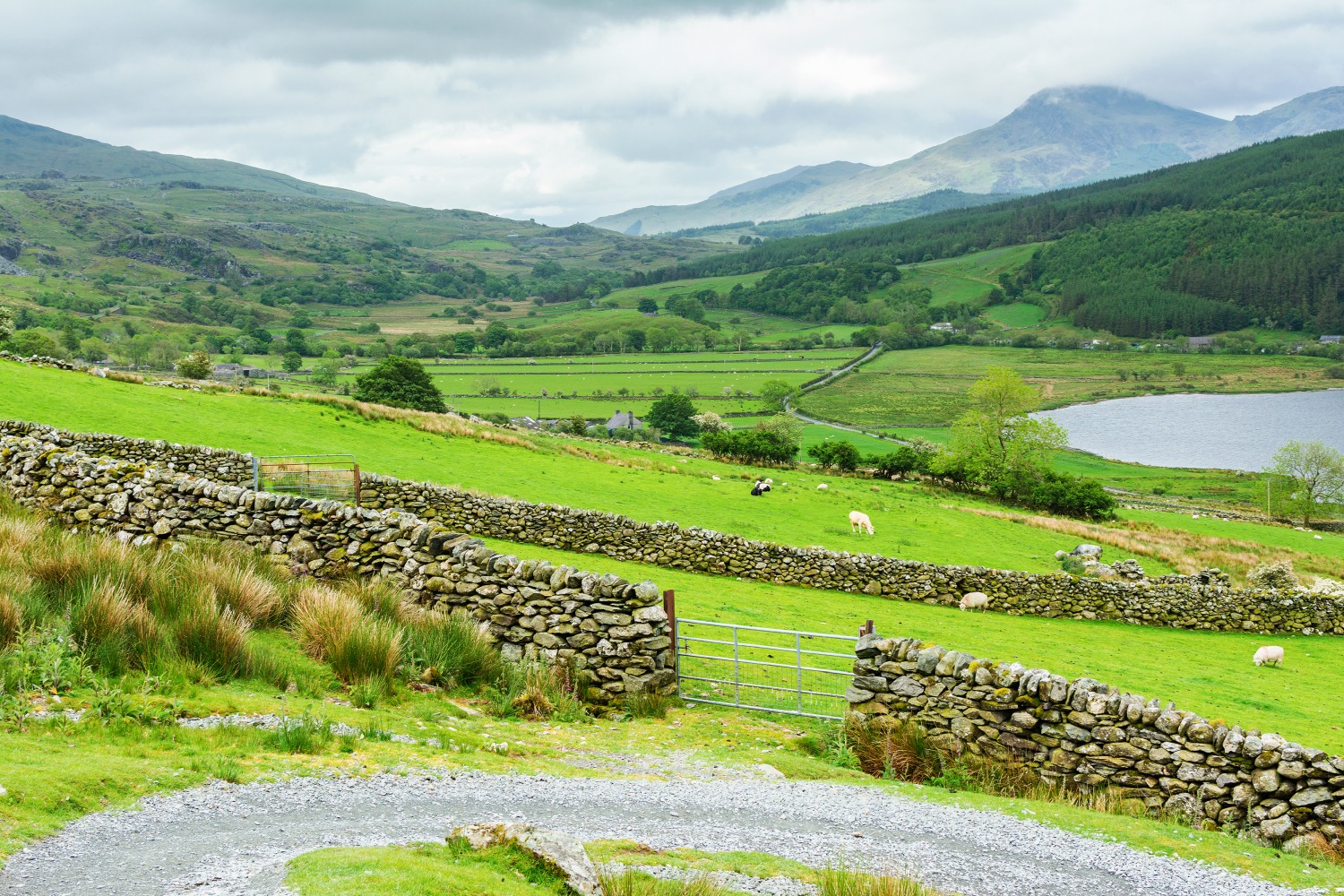 Snowdon Ranger Path
Difficulty: Easy
Length: 13km / 8 miles
Duration: 5 - 7 hours
The Snowdon Ranger Path is claimed to be the oldest route up Snowdon, dating back to the early days on mountain tourism in Victorian times. The route starts and finishes at Llyn Cwellyn car park, which is situated right next to a youth hostel called 'YHA Snowdon Ranger', named after this very path. The Snowdon Ranger Path is amongst the quieter routes due to Llyn Cwellyn being such a small car park.
This is one of the easiest tracks up Snowdon, as it follows a direct route where the first part, although at times boggy, is very flat. The middle section does become quite steep, but the terrain is generally good throughout the whole journey. It ascends via the western slopes and offers fantastic views of Nanttle Ridge and two other mountains, Moel Hebog and Mynydd Mawr, as well as many of the surrounding lakes.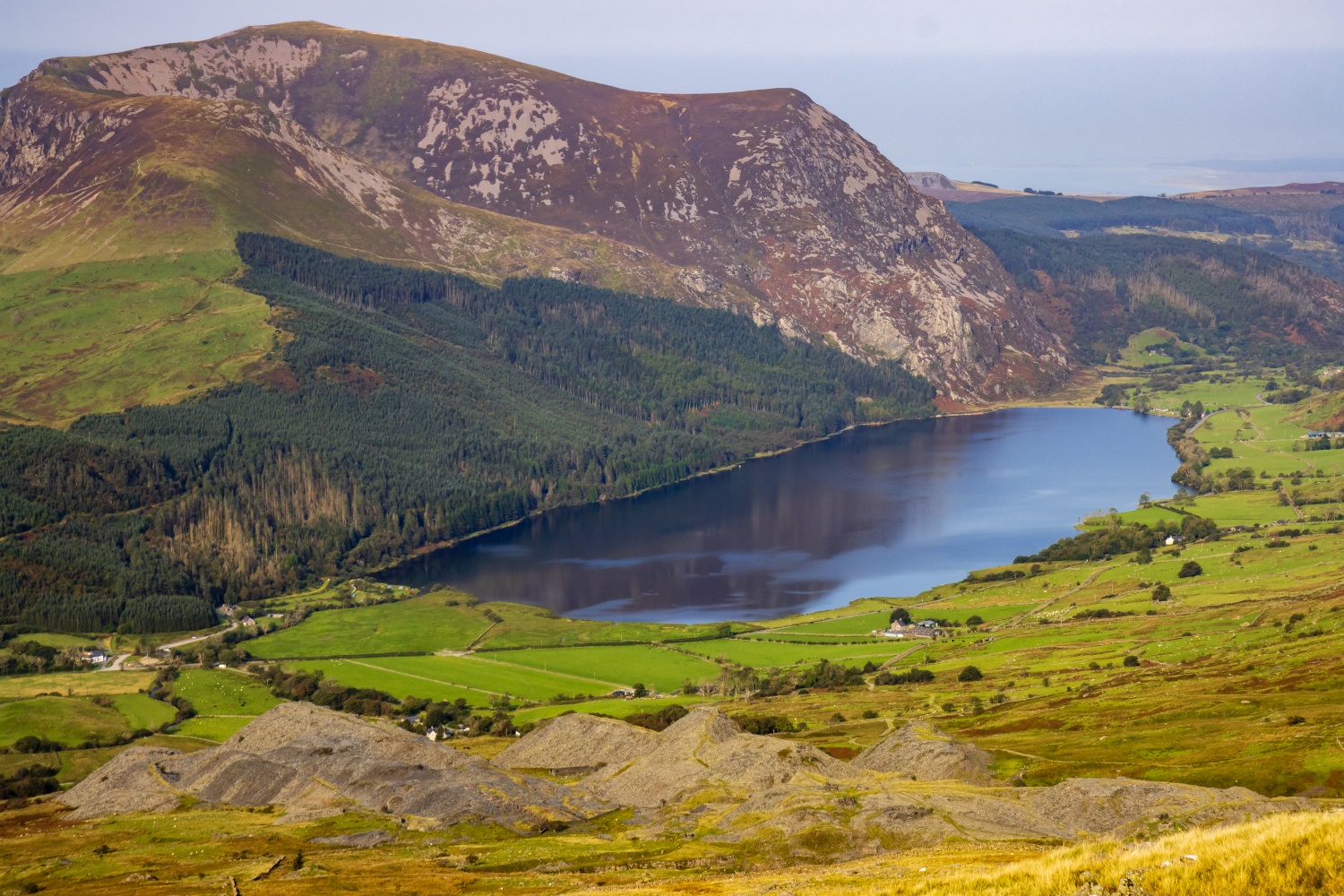 Rhyd Ddu Path
Difficulty: Medium
Length: 12km / 7.5 miles
Duration: 5 - 6 hours
The Rhyd Ddu Path hosts a range of terrains, which start off gently along an old track that used to serve Bwlch Cwm Llan slate quarry, before becoming steep with rocky terrain as you approach Llechog ridge. The final section follows Bwlch Main, which is a tall, narrow ridge so you must be confident with heights and carefully footed taking this route.
Rhyd Ddu Path begins at Rhyd Ddu car park, which is just off the A4085. This path and the Pyg Track are similar levels of difficulty, however Rhyd Ddu is one of the quieter routes when climbing Snowdon.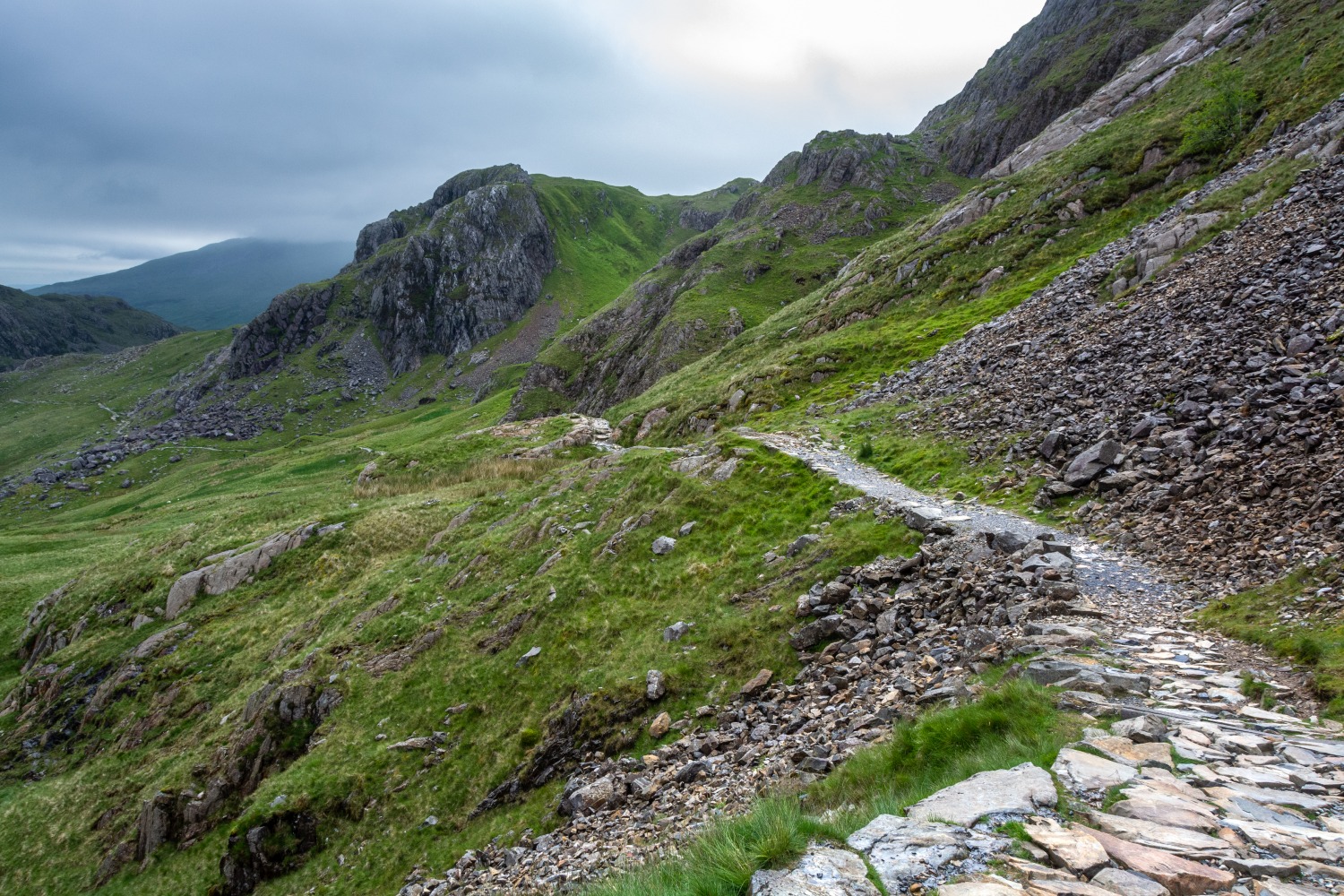 Pyg Track
Difficulty: Medium - Hard
Length: 11km / 6.8 miles
Duration: 4 - 6 hours
Although the shortest path up Snowdon so far, and one of the most popular routes, the Pyg Track is more difficult than Llanberis Path and Miners' Track due to its steep slopes and rocky ground. As with the Miners' Track, the Pyg Track starts at Pen y Pass car park, so the same advice as above also applies here. This track is Snowdon's most classic, as it is short, scenic, and simple to follow.
If you are an experienced mountain walker and have undertaken scrambling adventures before, the Pyg Track is the path to take if you're going to have a crack at doing the Crib Goch Ridge. But be warned, this is not for the faint-hearted, and only recommended to those of you experienced, adventurous folk. Alternatively, if you are a less experienced (but still adventurous) climber, then please be aware that this path passes Crib Groch so take care to avoid this dangerous route!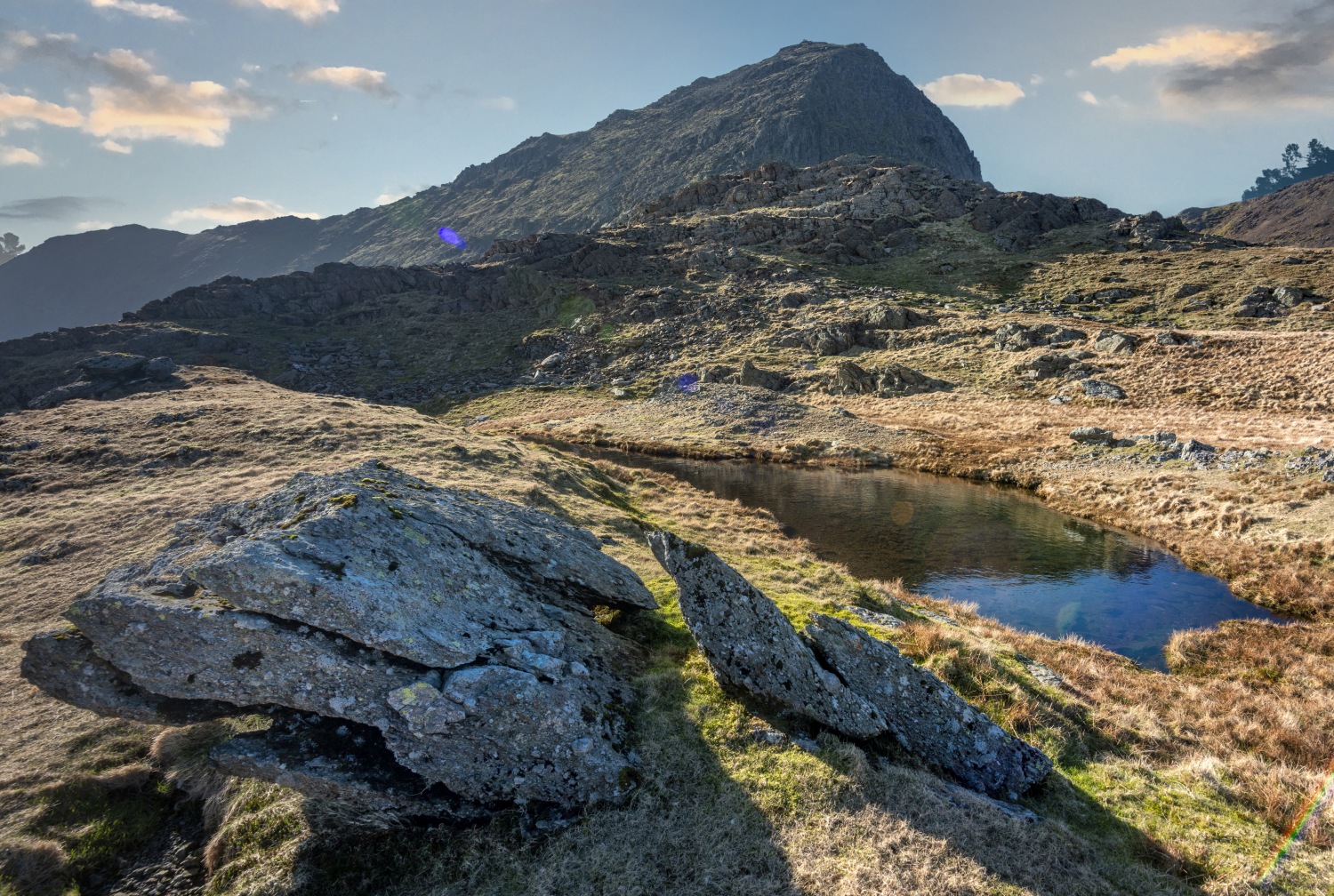 Watkin Path
Difficulty: Hard
Length: 13km / 8 miles
Duration: 5 - 7 hours
Other than Crib Goch, Watkin Path is the hardest route up Snowdon. It was named after the railway entrepreneur and Member of Parliament, Sir Edward Watkin, who created it as a route between South Snowdon Slate Quarry and Snowdon summit.
Watkin Path begins at Pont Bethania Bridge car park in Nant Gwynant. As this is almost sea level, it is the only route up Snowdon where you climb the whole 1,085m height of Wales' tallest mountain. Watkin Path is also Snowdon's most scenic route, as it initially takes you through woodland and past waterfalls.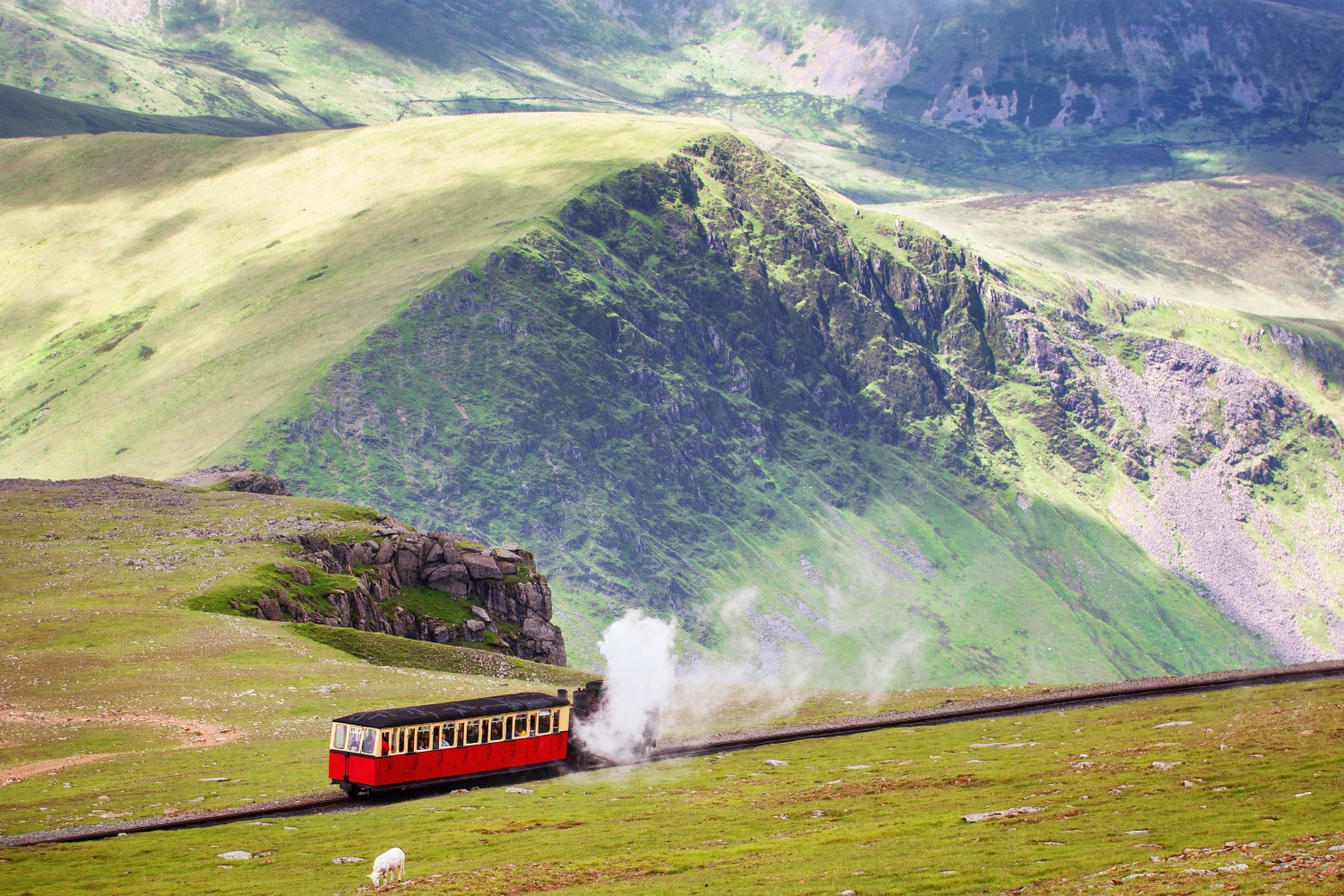 Snowdon Mountain Railway
If for any reason climbing Snowdon is not really your cup of tea, or if you are travelling with people that are not able to hike up the whole of the mountain, then you can still experience the summit of Snowdon! The Snowdon Mountain Railway takes you to Clogwyn Station, which is about 1 mile from the summit. But be warned, the final bit is the steepest part of the mountain so please wear appropriate footwear and clothing.
The Snowdon Mountain Railway Station is situated in Llanberis, where there is a car park just behind the station, this can easily be found by following the postcode LL55 4TT. The train starts running at 9am and then runs every half an hour, through a scenic route that offers breath-taking views. Depending on the weather, The Snowdon Mountain Railway runs between 14th April and the end of October.
Usually the railway would take you to the very top of Wales' highest mountain, to Hafod Eryri station (the UK's highest visitor centre), however this is closed for the foreseeable future due to essential works.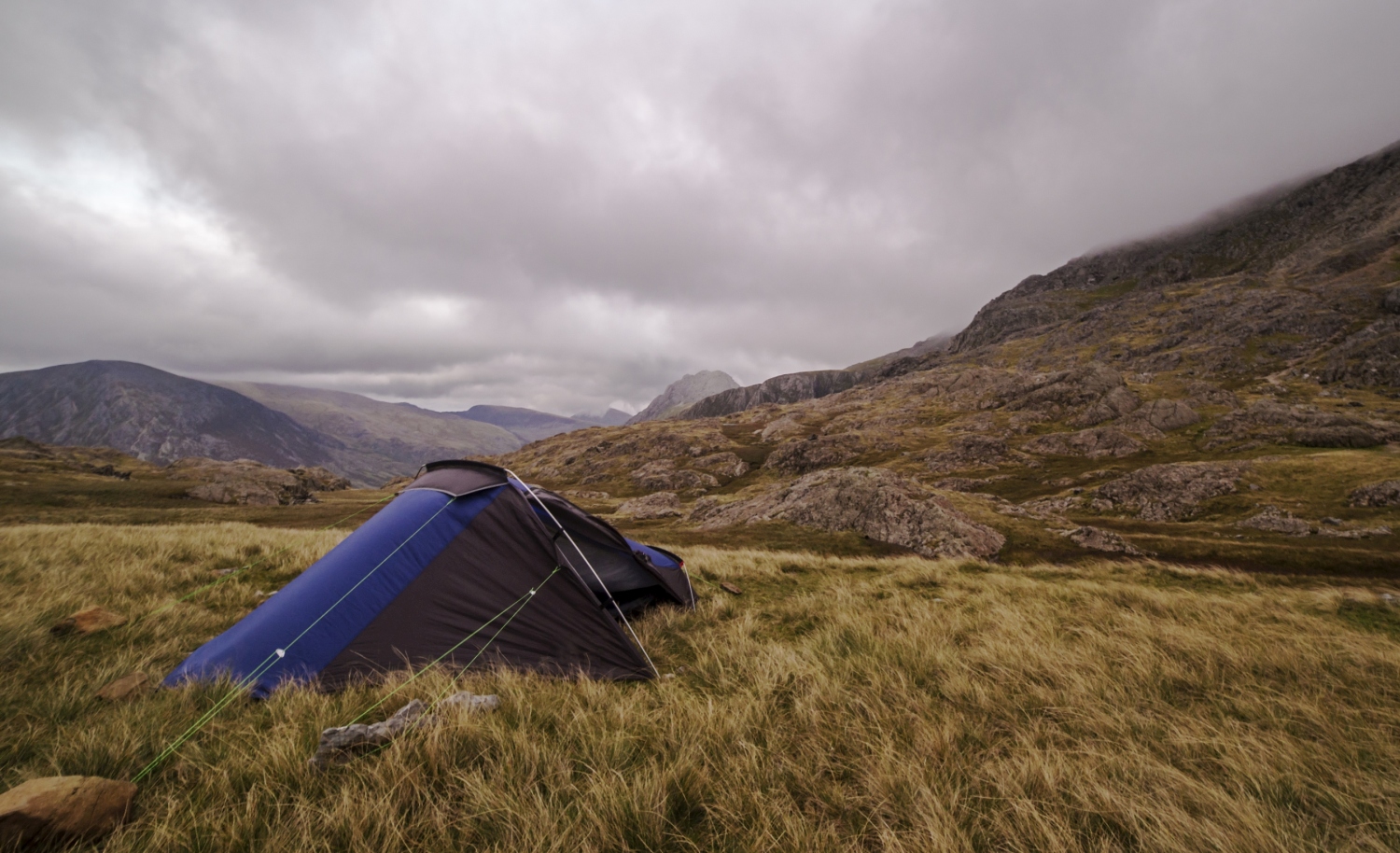 How should I prepare to climb Snowdon?
Proper prior planning prevents poor performance - these are six wise words to live by, especially when you climb Mount Snowdon. Although it is very much doable, provided you have good fitness levels and an engaged common sense, it is still wise to take necessary steps before embarking on your journey.
Please ensure that you are wearing suitable clothing for climbing a mountain! My advice would be lots of thin layers. It can obviously get rather warm when hiking, so having thin, outer layers means that your bag will not get too heavy - but be warned, it does get rather chilly when approaching the summit, so you will definitely want those extra layers.
The weather forecast can change rather abruptly too, so waterproofs are a must, and lightweight walking boots are also an essential.
When climbing Snowdon, it is always best to prepare for the worst and take the necessary steps to ensure safety during your adventure. Thinking about mountain safety includes everything from ensuring you have enough water to stay hydrated, to bringing a first aid kit.
Active Traveller's checklist:
Plenty of water (approx. 2 litres)
Enough food - as well as a light lunch, energy-boosting snacks are highly recommended
Suitable walking boots - We actually saw people climbing Snowdon in flip flops, ludicrous!
Waterproofs - jacket and trousers, the weather was awful when we summited and the top half of the mountain consisted of very wet mist
A sturdy backpack - one with good hips straps is recommended
Mobile phone - with full battery, as this may be your only lifeline in an emergency
First aid kit with an insulated blanket / brightly coloured survival bag
Map and compass - although apps are available to help with your route up Snowdon, it's still strongly advised that you bring these essentials
Torch and whistle - if you go off path or get lost, you'll need these to be found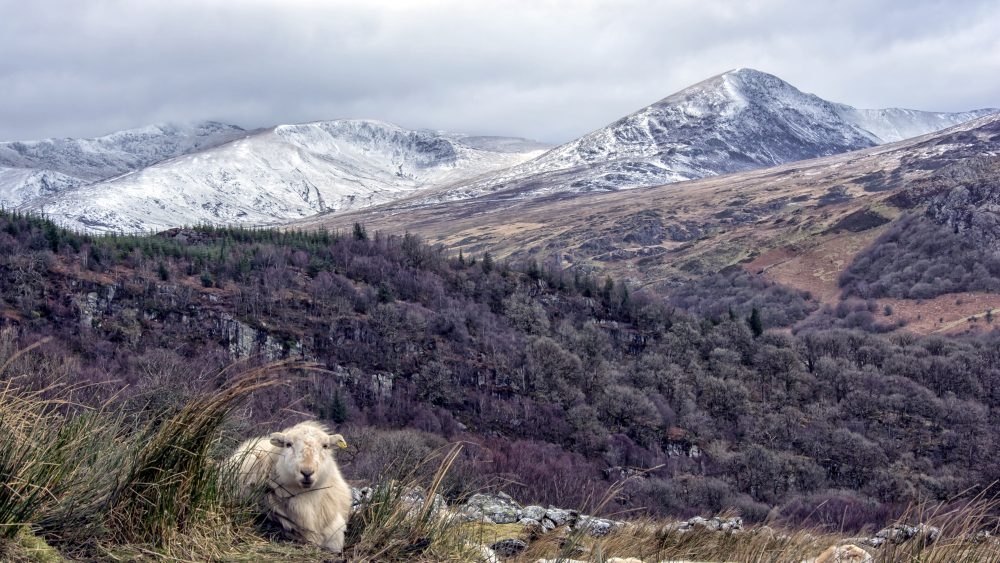 Keeping up with Snowdon's weather forecast
Before climbing Snowdon, you must be constantly checking the weather forecast. It is in North West Wales remember, not the most reliable area regarding weather consistency. We recommend using Mountain Weather Information Service, which provides up to date weather forecasts for all summits in North Wales.
When checking the weather, be mindful of:
Temperature
Rain
Wind speeds
Snow / icy conditions
Thunder and lightning
If you can, spend a few days in the Snowdonia area so that you can choose when to climb Mount Snowdon, based on when the weather is best suited.
When we climbed Snowdon, the weather was very grey and overcast, which was a real shame because the higher we got up the mountain, the mistier the views were. It also meant the final steep ascent was very, very wet – we were so relieved to have brought waterproof trousers!
However, thankfully, whilst queuing to get to the very summit of Snowdon, blue skies and sunshine made an appearance for a while so we got to experience the stunning views, just for a little bit.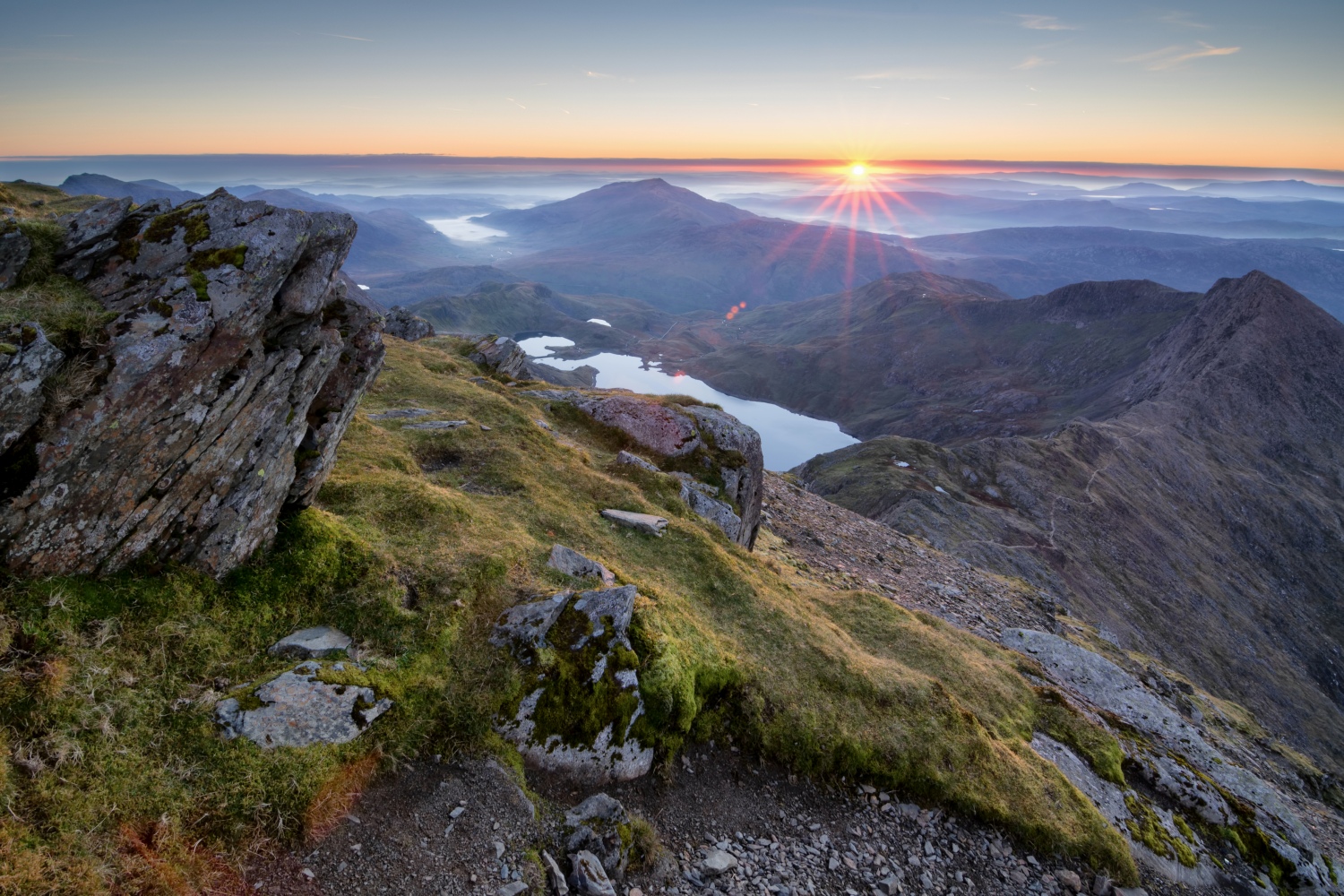 What should I do in case of an emergency?
If you should find yourself in the unfortunate event of a life-threatening emergency, ring 999 and ask for either the mountain rescue team, Fire and Rescue Service or, if you are near the sea and coast, the Coastguard. According to the official website for Snowdonia National Park, be prepared to tell them your:
Location
Name, sex and age
Mobile number
A description of the emergency and any injuries incurred
The number of people in your group
What to do in Snowdonia National Park, and the surrounding areas
Mount Snowdon is just the cherry on top of a fun-filled cake when it comes to visiting Snowdonia. The whole area is brimming with adventure-fuelled activities perfect for outdoor adventurers of all ages and abilities.
Alternatively, some of you will be content with conquering Mount Snowdon and would like the rest of your holiday to consist of action-packed activities, rather than further challenges. There are plenty of thrilling things to do in Snowdonia, such as white water rafting, go karting, quad biking and many more.
For those of you that are quite happy to finish the adventure with climbing Snowdon and are looking for some more relaxing, wholesome activities, there are museums and beautiful villages scattered around Snowdonia National Park. Or, if you really want to relax and unwind, why not book in a spa day?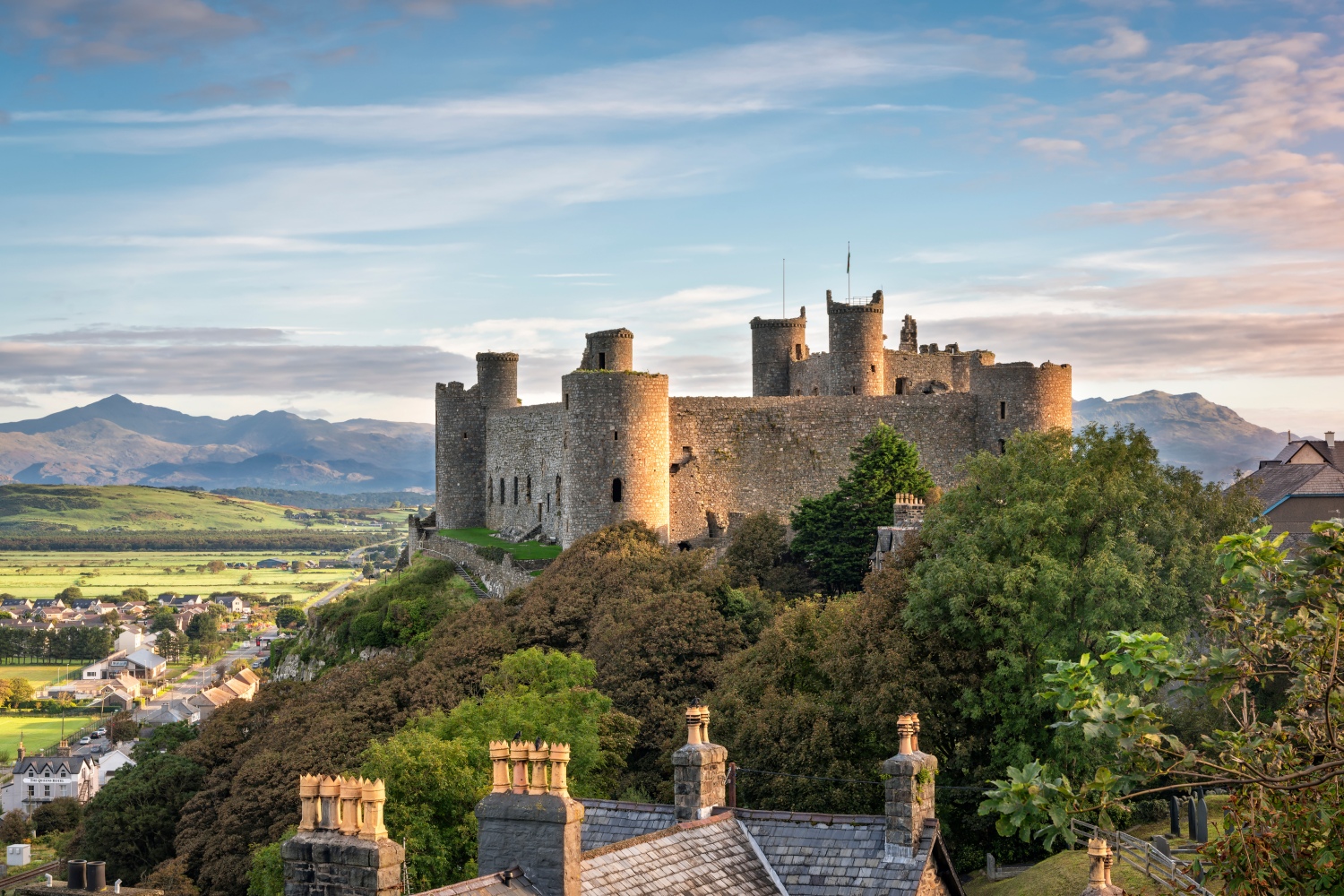 What accommodation is in Snowdonia?
We all travel differently and have different standards regarding sleeping arrangements. Some of us may be more than happy in a youth hostel or with the traditional camping option, where there are ample opportunities to meet other adventurers and like-minded people.
For others, this would be a nightmare and the only sleeping in a tent you would do is that of the glamping standard, when really a luxury spa hotel is your ideal. Some of you may be travelling in big groups where splitting the costs of a large self-catered house is best suited.
Whatever your style of accommodation, and however many people you are travelling with, Snowdonia National Park is full of many accommodation options situated amidst gorgeous views and breath-taking natural beauty.
Here are some of our favourite towns and villages to stay in:
Betws-y-Coed
The ideal setting for all those that love the outdoors! As well as its distinct woodland scenery, Betws-y-Coes has waterfalls, natural springs and lakes. It is also home to Zip World Fforest, a great experience for all ages - as long as you aren't scared of heights!
Beddgelert
The classic stonework of this picturesque village creates a beautiful atmosphere that hosts an array of rustic restaurants, and a particularly delicious ice-cream parlour. A must-see destination is Beddgelert Woodcraft, which will make you feel like you're in something out of Harry Potter.
Conwy
This World Heritage site is a walled market town with a 13th century castle and charming harbour that has plenty of restaurants and pubs. It is also just five miles away from Llandudno, a town with a great nightlife for those of you that are looking for some liveliness after your climb.
Harlech
Alongside its rich history, Harlech has plenty of mountain walks, coastal paths and beach strolls for those of you avid walkers. The town is full of independent shops and cafes, and has the steepest street in the UK, Fordd Pen Llech!
However you choose to spend your time in Snowdonia, and wherever you decide to stay, we hope you have a wonderful time and wish you safety and stunning views as you embark on your adventure to the summit of Snowdon.