UK brand Craghoppers is well known for their quality outdoor gear, producing everything from jackets and backpacks to water bottles and wallets. Whether you're heading off on a day hike in the Brecon Beacons or a multi-day trek in the Amazon rainforest, their kit caters to any kind of adventure.
Innovation and performance are top priorities for the gear they produce, from SolarShield tech to protect against sun damage, to their hugely successful NosiLife range, which is made with fabric that has been treated to defend against biting insects.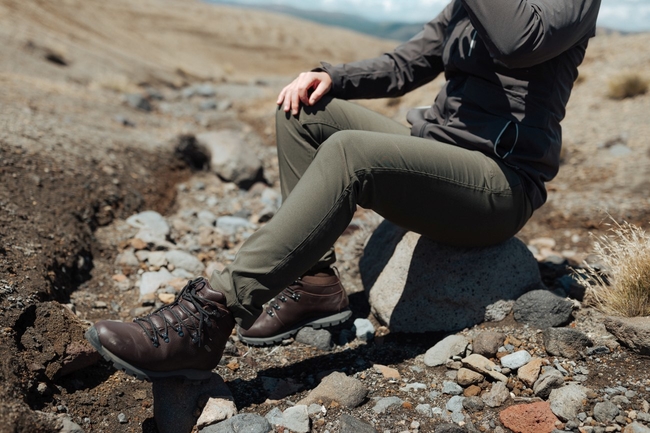 Plus, Craghoppers has always put a focus on sustainability by striving to find new production methods and materials that are kinder to the environment, such as using fabric made from recycled plastic bottles and using more eco-friendly dyes.
Designed for long-lasting wearability, comfort and support - the new Kiwi range of hiking footwear is engineered with a quality leather construction to give long lasting protection. The boots contain a waterproof AquaDry membrane and are crafted for a range of underfoot conditions, due to a sturdy Vibram sole.
Packed full of nifty features and hidden details, the boots in the Kiwi range are perfect for both newbie beginners and seasoned walkers. Plus with retro styling, and a pop of colour with interchangeable red laces, they are Instaready for every weekend adventure.
The Prize:
Five lucky winners will win one pair of fantastic Craghoppers Kiwi Trek walking boots each. To be in with the chance of winning, simply fill out the form below and good luck!
What is the name of Craghoppers' anti-insect clothing range?