Dove Valley Trail, Yorkshire: Directions
Leave these behind and join Elsecar Canal, with the smoke-blackened spire of Elsecar church looming to the left and the tracks of the heritage steam railway stretching off to the right. The path is surrounded by thick greenery and woodland in the opening miles, and you'll ride deep into the Lower Dearne Valley to reach two of the RSPB's fine Yorkshire nature reserves.
The lowland heath and fens of RSPB Gypsy Marsh nature reserve come first, a colourful oasis of heather and wild orchids in summer, with yellowhammers and green woodpeckers flitting between the trees. The bigger RSPB Old Moor nature reserve follows less than a mile later, and positively teems with birdlife, especially in winter when thousands upon thousands of wading birds are drawn to the mosaic of open water, fens, wet grassland and reedbeds. Take a stroll around Old Moor's viewing hides, or have a tea break in the popular Gannets Café.
From here, a mixture of woodland and farmland surrounds the route all the way to Worsbrough Mill and Country Park. This is a fabulous place to explore, with a 17th Century working water mill, museum, huge reservoir and some great picnic spots.
Back on the trail, look to the horizon to see Stainborough Park, South Yorkshire's only Grade One listed landscape, which surrounds Wentworth Castle. The handsome Northern College can be seen clearly within the park, and then a mile later the columns and dome of Wentworth Castle's Rotunda, an Italian inspired temple, appear on the skyline to the left. There's a signed link from the Dove Valley Trail to Wentworth Castle if you feel like taking a closer look; it's less than a mile away but the route climbs steadily all the way.
The ride's final miles are among lush green pastures with views over the sprawling Yorkshire hills. On the edges of Nether Royd Wood, leave the trail and climb up the short road to end at Silkstone Common train station.
Essential info
Start/Finish: Elsecar Heritage Centre to Silkstone Common Train Station
Distance: 13 miles
Grade: Easy
Terrain: A steady ascent for most of the way along fine gravel track and stony trail. Some gates, road crossings and a short, on-road section at Silkstone Common.
Cafes/pubs: Brambles Tearoom and The Pantry café and shop are at Elsecar Heritage Centre. Try The Elephant and Castle pub at Hemingfield, Gannets Café at RSPB Old Moor, Wigfield Farm Café, or The Millers Tea Room at Worsborough Country Park.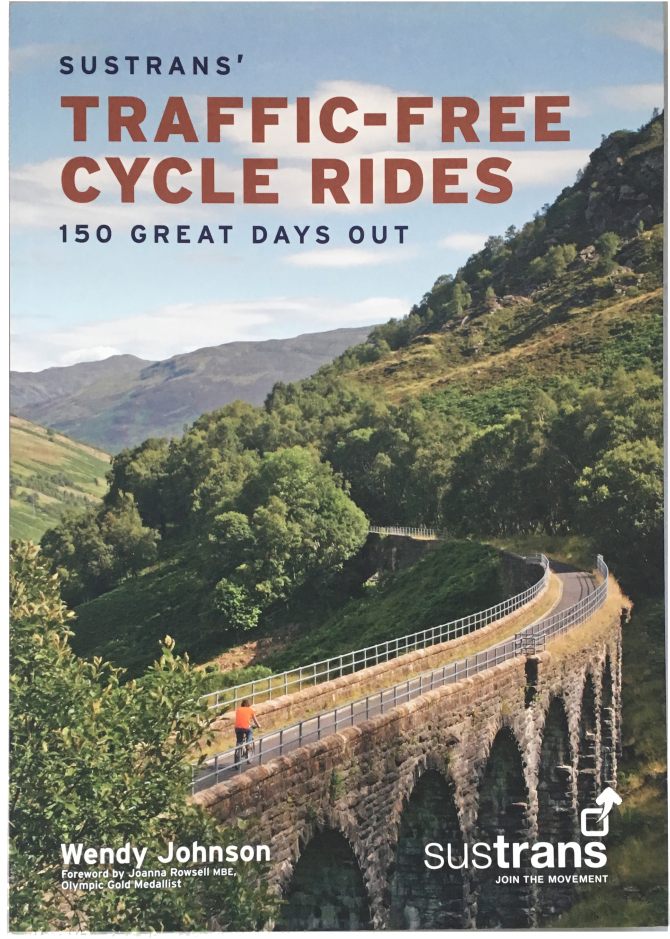 The routes come from Sustran's Traffic-Free Cycle Rides – 150 Great Days Out (£12). The book brings together 150 of the UK's finest traffic-free walking and cycling routes in celebration of twenty years of the National Cycle Network (NCN). GPX files for each route are also available to buy online.