Sponsored content
In Catalonia you can spend the whole day enjoying nature at its best and then relax in the evening by the fireside. This is a land defined by its high mountains, its rich cultural heritage, and its exceptional cuisine - a pristine natural environment that invites you to come and immerse yourself in this inland paradise.
Hike the trails, play sport, visit the only National Park in Catalonia and the many Natural Parks, and explore the age-old customs and traditions of the mountain communities. Discover and experience a unique destination that connects the highest peaks with the Mediterranean sea.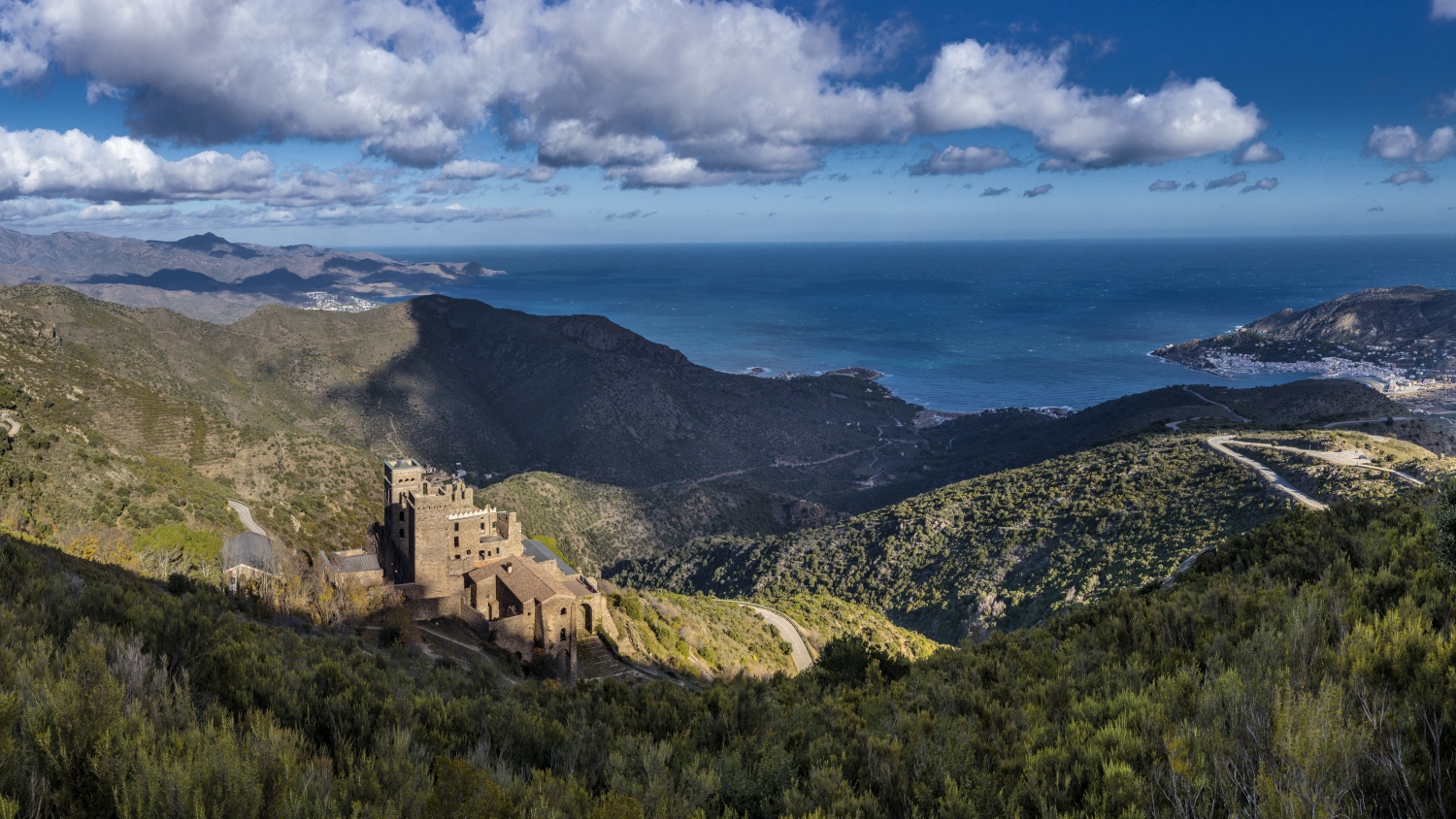 Small valleys and majestic mountains, rivers, forests and towns scattered throughout a region whose inhabitants strive to conserve their nature and their heritage so that it can be discovered in all its splendour with respect for nature and the environment. Sight, sound, taste, touch and smell…here are 10 reasons to visit the Pyrenees of Catalonia.
Mediterranean Meteorological magic
In other words… the weather! The Pyrenees of Catalonia extend from the Val d'Aran in the high west, to Cap de Creus on the Mediterranean coast. Cold and snowy in winter, comfortably temperate in spring and autumn and basking in pleasant heat in summer, the Pyrenees of Catalonia are blessed with many days of clear skies presided over by the radiant Mediterranean sun that reminds us that a few kilometres from the high mountains the sea merges with the rocks and offers a wonderful coast made up of small coves, beaches and fishing and sports ports.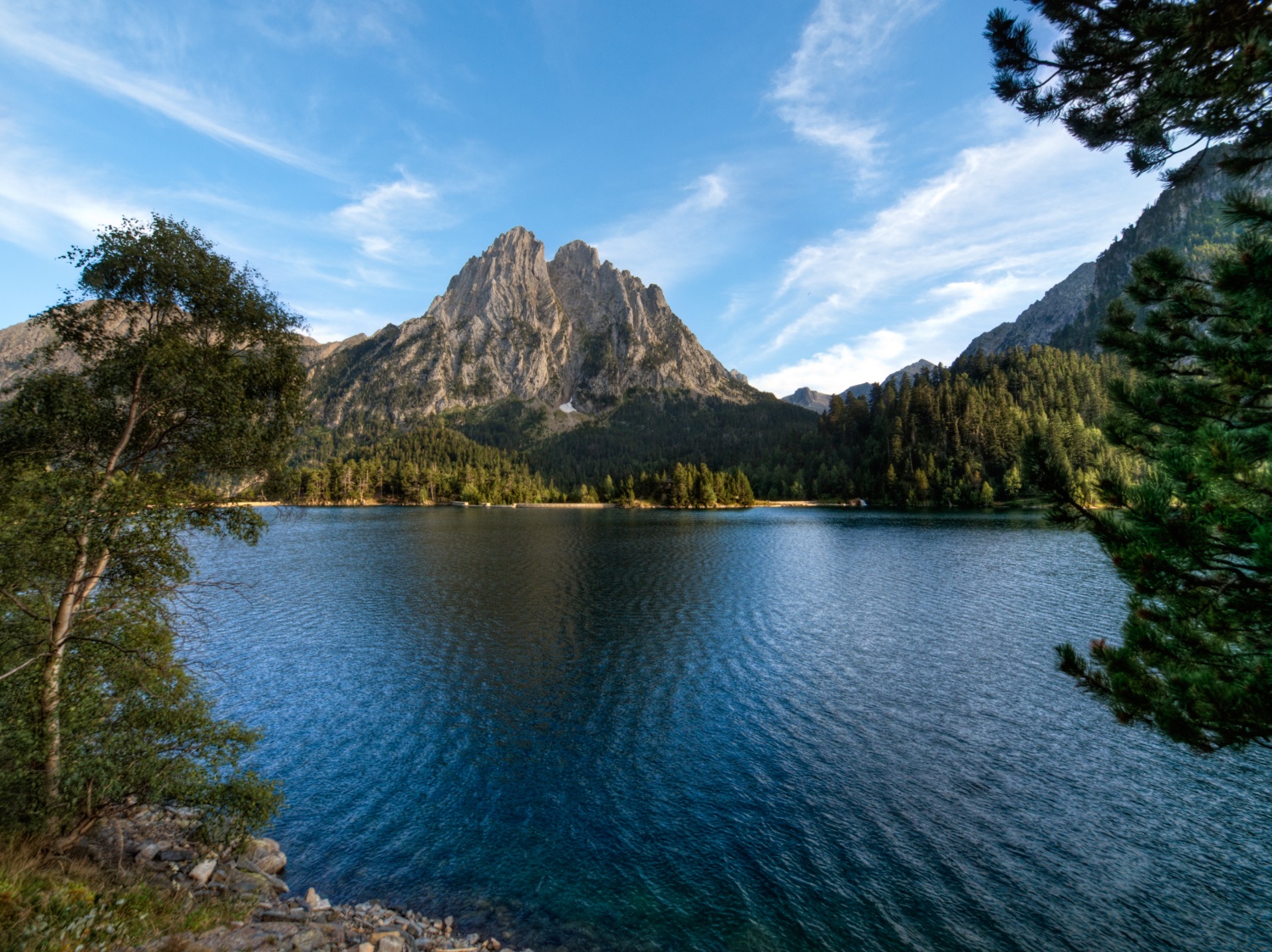 Nature in its purest state
Discover the flora and fauna and admire the high mountain lakes, the lush forests and the majestic mountains of Catalonia's five natural parks and Aigüestortes i Estany de Sant Maurici National Park - the only one of its kind in the whole of Catalonia. The natural parks are wonderfully varied. For example, Garrotxa Volcanic Area Natural Park, home to 40 inactive volcanoes and over 20 basalt lava flows, is the best example of volcanic landscape in the Iberian Peninsula.
Alt Pirineu Natural Park is the largest in Catalonia, spanning Pallars Sobirà and Alt Urgell Counties, topped off with Pica d'Estats (3143m), which is the highest mountain in Catalonia. In contrast, Aiguamolls de l'Empordà Natural Park is the second largest wetland area in Catalonia, made up of a network of ponds and meadows located at the confluence of the Rivers Muga and Fluvià. The natural heritage of the Pyrenees also includes more than 60 areas of natural interest, 10 special protection reserves, and a wide range of natural sites of interest.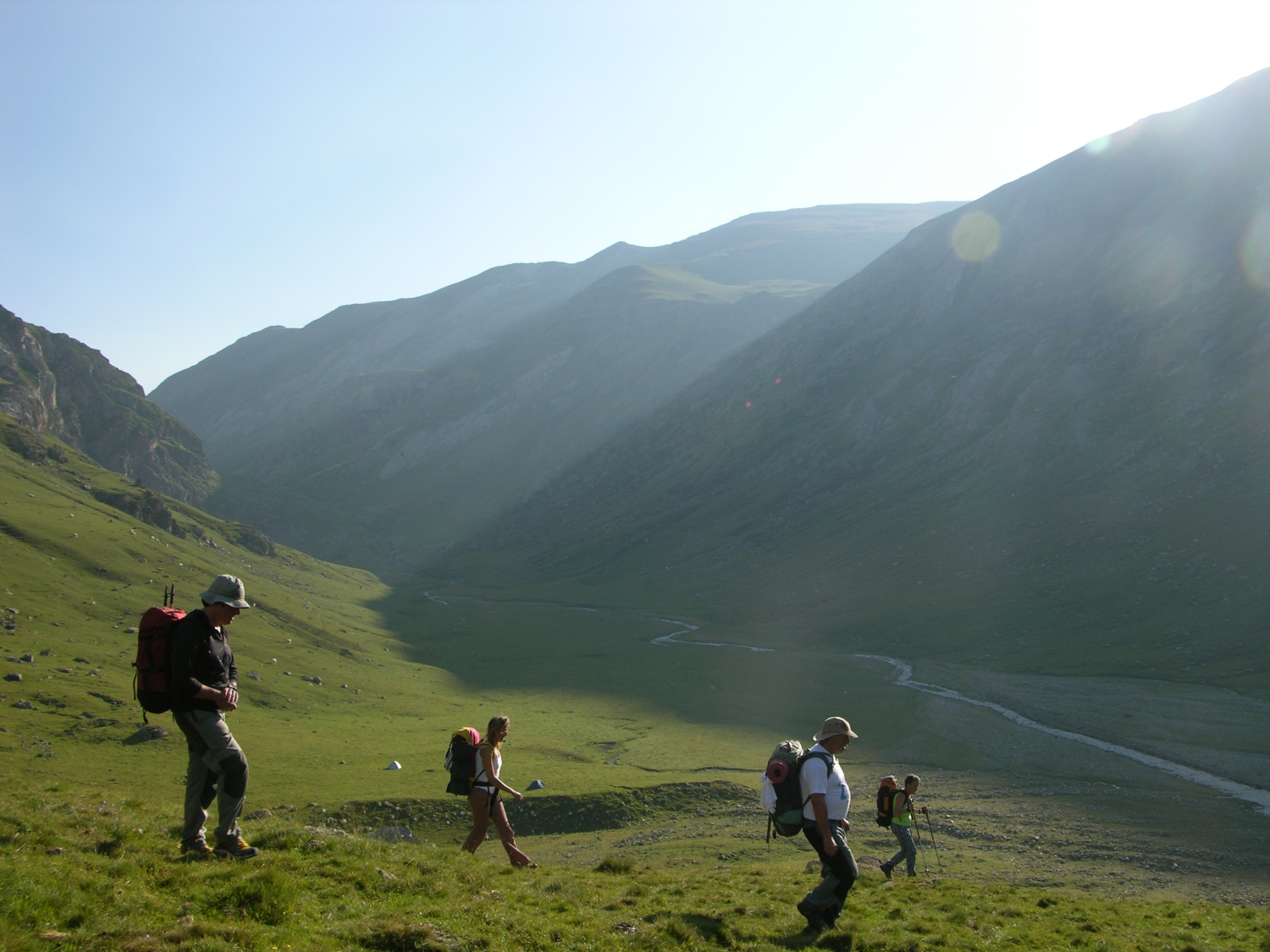 Happy trails
Walk the thousand and one paths that invite you to get lost in nature, enter the forest or reach a peak. The Pyrenees of Catalonia has more than 1,000km of short and long-distance trails, circular routes or state routes that allow you to explore the landscape or simply enjoy the pleasure of a walk in the country.
GR trails offer direct access to the history, traditions, and cultural and natural heritage of Catalonia, complemented by many tourist routes, a network of local trails, and numerous detours to all the places of interest along the routes. Discover the charm of Núria Valley, Ribes Valley, and Camprodon Valley, and get to know the secrets of the natural parks in the area. Enjoy the rich natural surroundings along greenways such as the Narrow-Gauge Railway Route and the Iron and Coal Route. Trek the Via Annia, an old Roman road running from Sant Pau de Segúries to Traginers Pass, and the Coastal Paths Route running past the coves along the Mediterranean shoreline.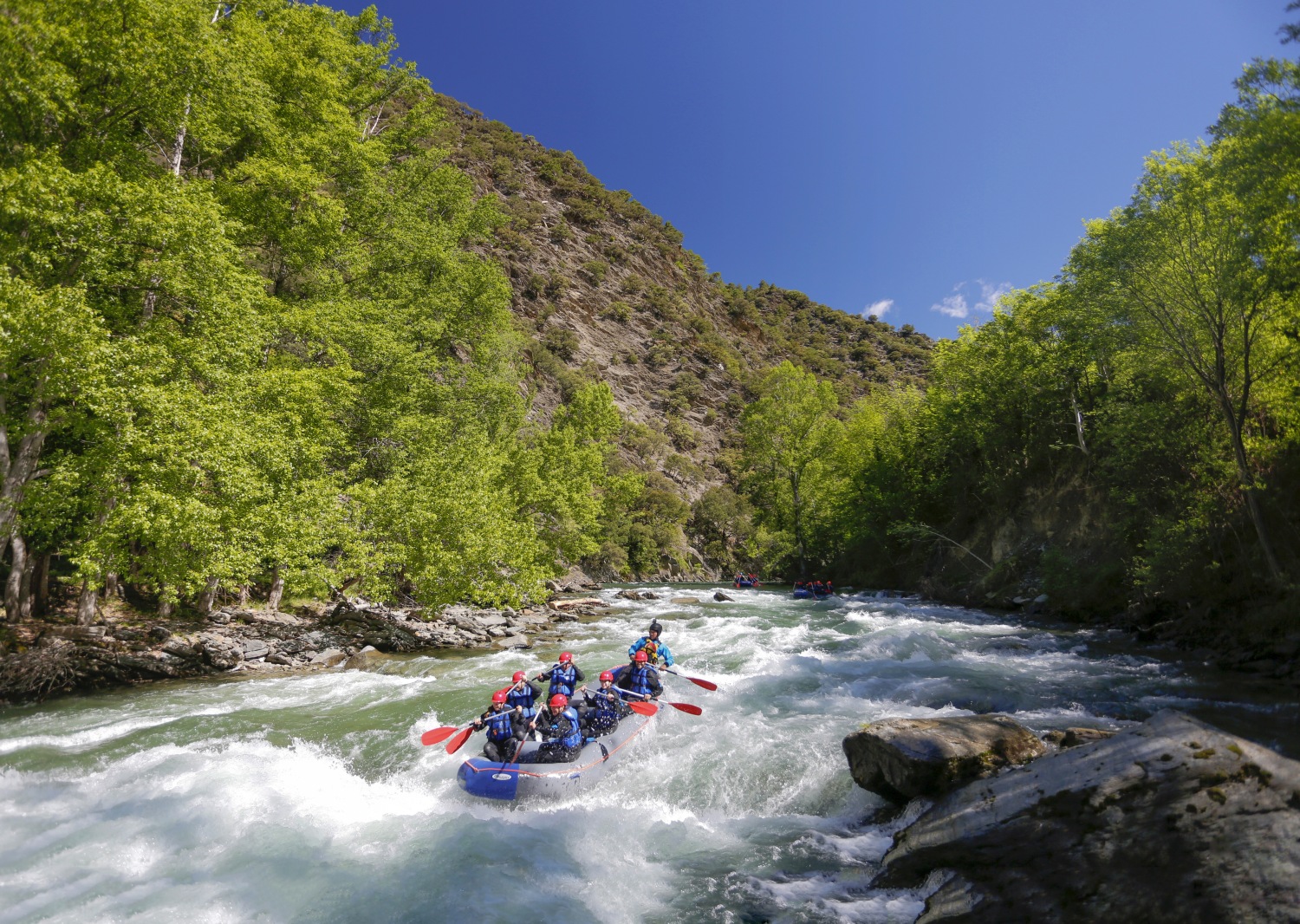 Where sport comes naturally
Train in a unique environment, try something new, or just indulge in your favourite sporting hobby. Catalonia's athletic tradition is famous, both for its international championships as well as for the high quality resources and services to help athletes of all levels enjoy the pursuit of their hobbies.
From the ski slopes of resorts such as Baqueira Beret and La Molina to the peaks, high mountain passes, coast roads and exhilarating rivers, the region is the ideal natural setting for elite athletes and professionals, hobbyists and tourists alike. MTB, road cycling, trail running, rafting, climbing, skiing or paragliding - the Pyrenees of Catalonia have it all.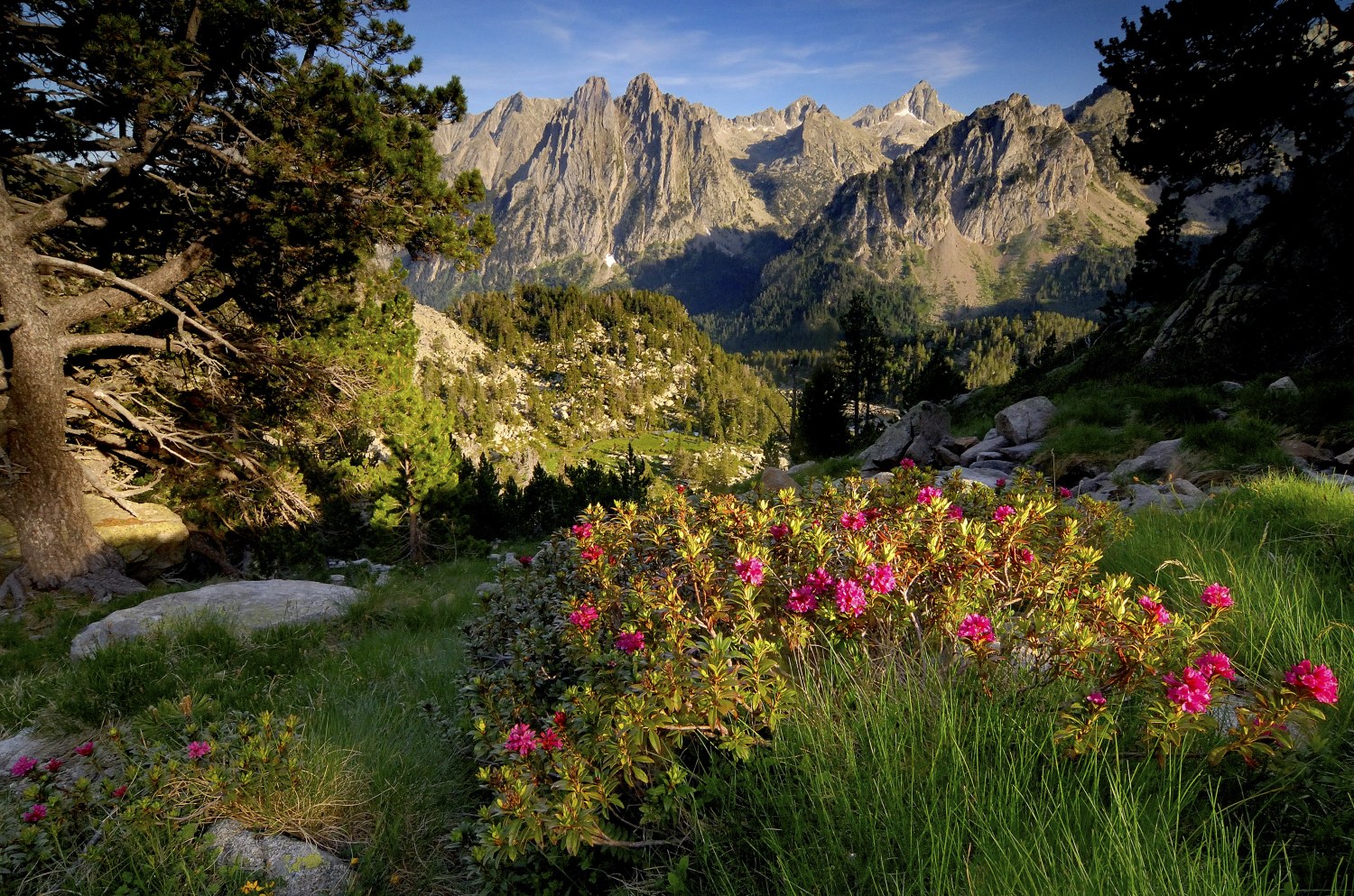 Rest in a privileged environment
From small mountain hotels or refuges, to rural houses and charming hotels, you can relax by a bonfire, in a green meadow or in a spa with a view of nature. You can practice yoga in the middle of nature, hug ancient trees or wallow in hot springs... Beneficial for the digestive, reproductive, renal and immune systems, for skin conditions; for the mood; with anti-inflammatory effects... The healing properties of hot springs are infinite.
The therapeutic effect of medicinal mineral waters has been recognised since Greek and Roman times. In the Pyrenees of Catalonia, you'll find a healthy handful of places to enjoy them. Or try forest bathing - a peaceful walk through a woodland setting with physiological, psychological and even spiritual benefits. Forest bathing started in Japan, where it is a recognised part of the national health system, but it is practised in many other countries, including in the forests of the Catalan Pyrenees.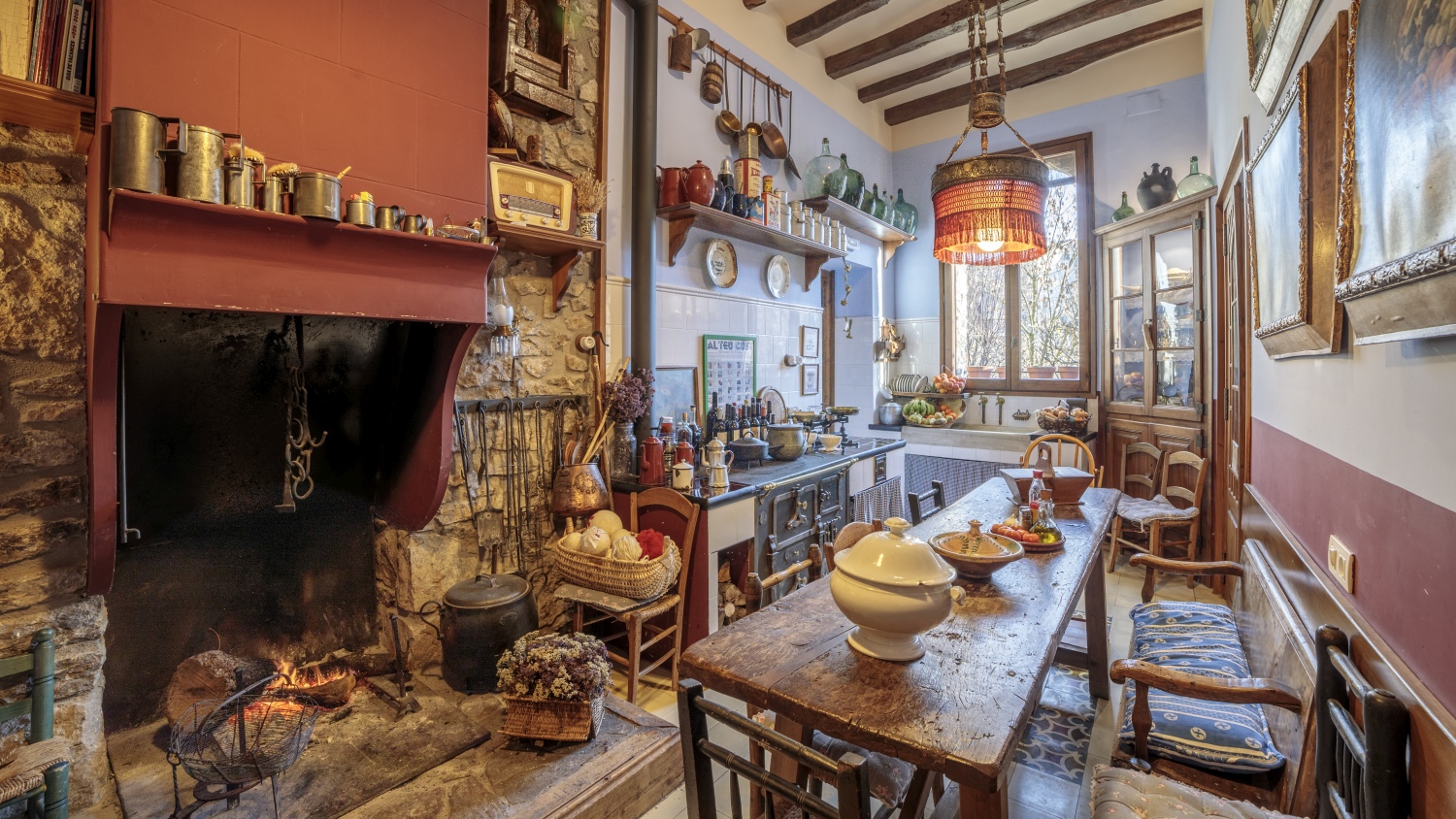 Feel the culture that merges with the landscape
Listen to the thousand and one stories of past times of those small millennial towns, of their people and their customs and celebrate with their people their parties and festivals - expressions of living culture crammed with legends, feasts, dances and song. The backbone around which modern Catalonia developed, the Pyrenees boast an outstanding architectural and cultural heritage, and resources of World Heritage status.
The source of inspiration for writers and painters, as well as the cradle of the thousand-year-old Catalan culture, they are home to Romanesque churches and monasteries, castles, mediaeval villages, and archaeological sites, as well as over 50 museums - including the Museum of Turpentine Oil Peddlers – as well as devotional sanctuaries of great beauty, places of worship, and interesting ruins full of history.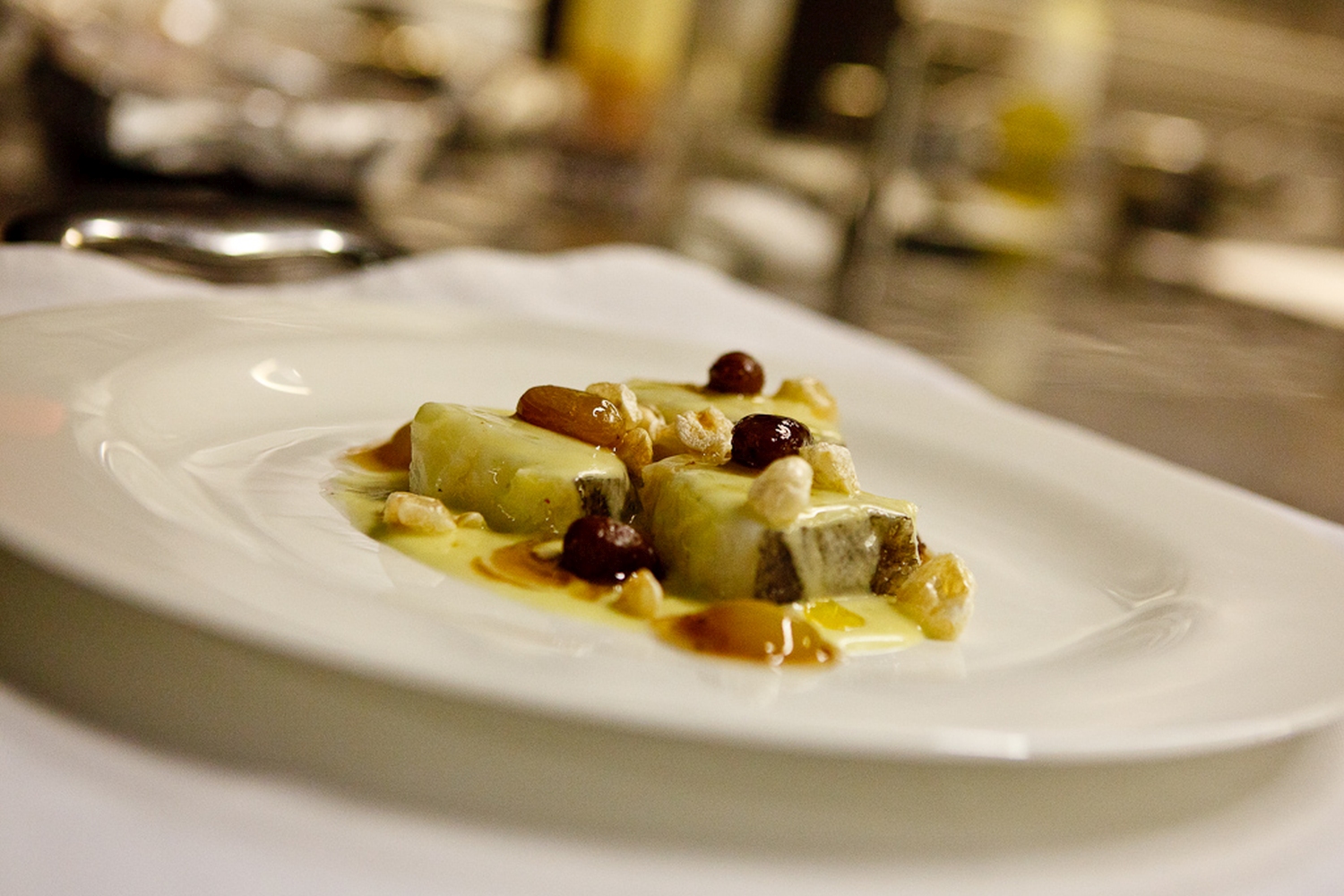 Give a gift to your taste buds.
Savour some culinary creations based on ancient recipes. Enjoy simple food with local products and splash out on imaginative haute cuisine dishes. Mountain specialities include mushrooms, game, cold meats, cheeses made from sheep's, cow's or goat's milk... Pyrenean cuisine combines local produce with time-honoured culinary skills to surprise and satisfy even the most demanding palates.
In the Catalan Pyrenees, you'll find over a dozen Gastronomic Hotels: comfortable, high quality, with exceptional cuisine and a maximum of 60 rooms, to guarantee attentive, friendly and personalised service. And raise a glass to the wonderful high-altitude wines from well-tended mountain vineyards, or treat yourself to delicious craft beers and liqueurs based on herbs grown by local inhabitants.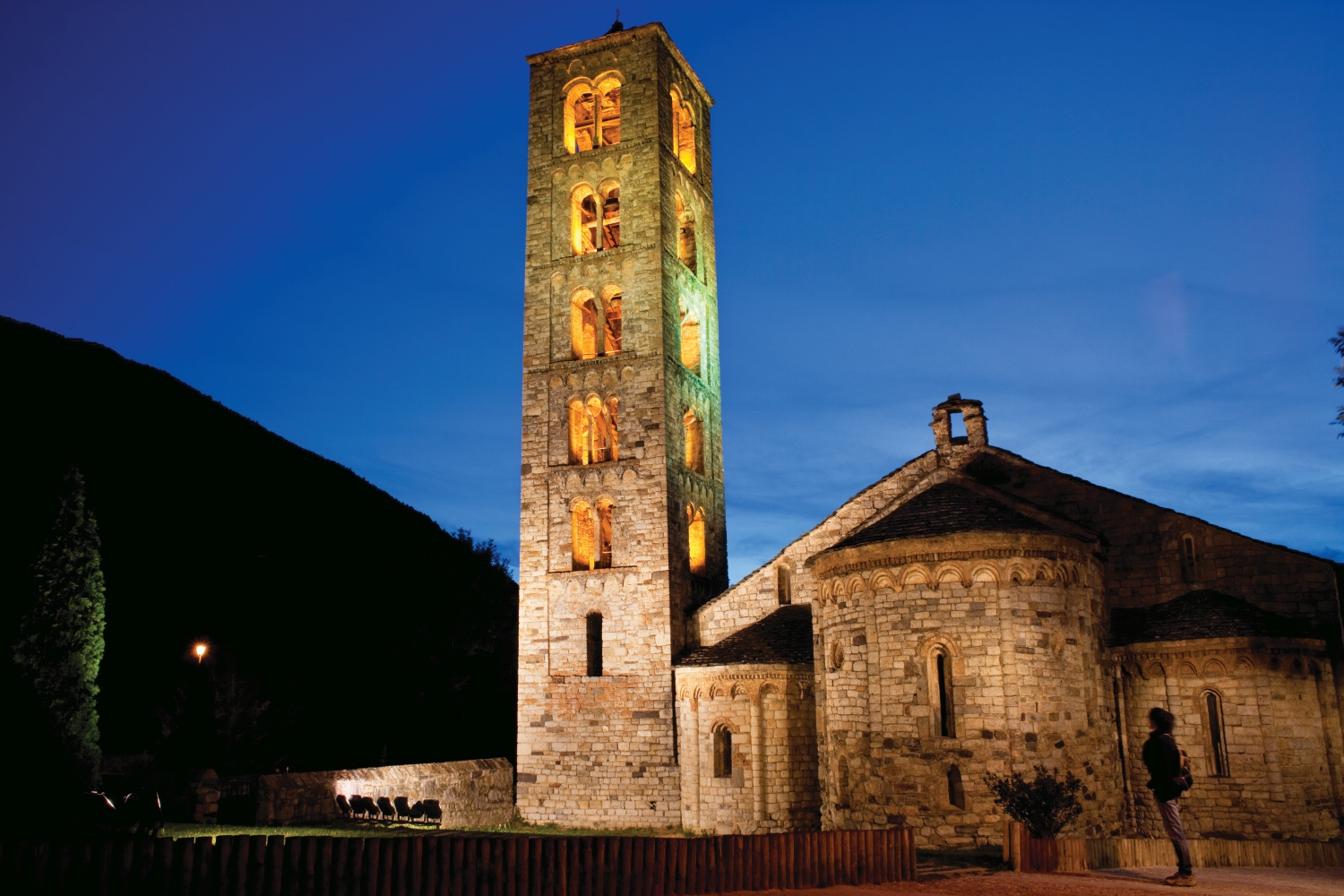 Travel slowly, arrive refreshed
Practice touring at a slow pace along roads that connect the valleys, crossing towns, forests and mountains. And every day give yourself a breather to get out of the car and follow the path on foot. The Grand Tour of Catalonia is circular tour to get to know, discover, live, taste and enjoy Catalonia by road.
It is a journey full of journeys that each traveller can adapt to their needs, organize it as they want, drive along at their own pace, at any time of the year, and choose between a bunch of experiences. Stages three and four of the Grand Tour focus on the Pyrenees, including Catalonia's only National Park, the Parque Nacional d'Aigüestortes i Estany de Sant Maurici and, by contrast, the Picasso centre in Gósol.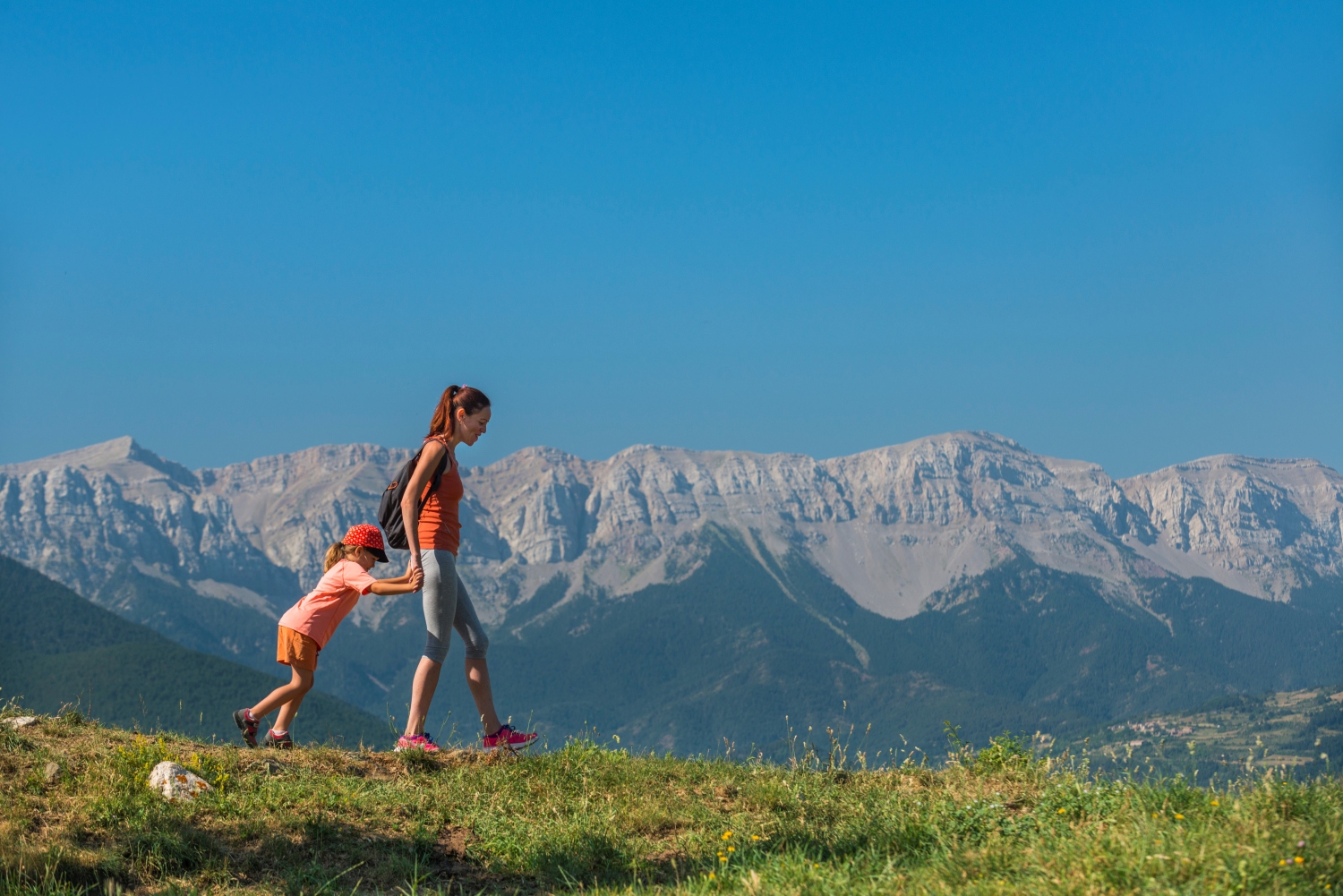 Take a relaxing vacation with family
The Pyrenees is a perfect destination for families wishing to connect with nature. There are corners for everyone. For example, choose from 22 special family hiking routes. These itineraries are perfect for enjoying the burst of autumn colours, but they also can be followed any day of the year.
One delightful such route is the circular route from Solsona. It transports you from the lush riverside woods to the panoramic views of the Castellvell watchtower, a landscape of contrasts between sun and shade. Along the walk, you'll discover places filled with elements of the territory's heritage, such as its flora, leisure or history. Under 90 minutes long, it poses no technical difficulties and is apt for all users.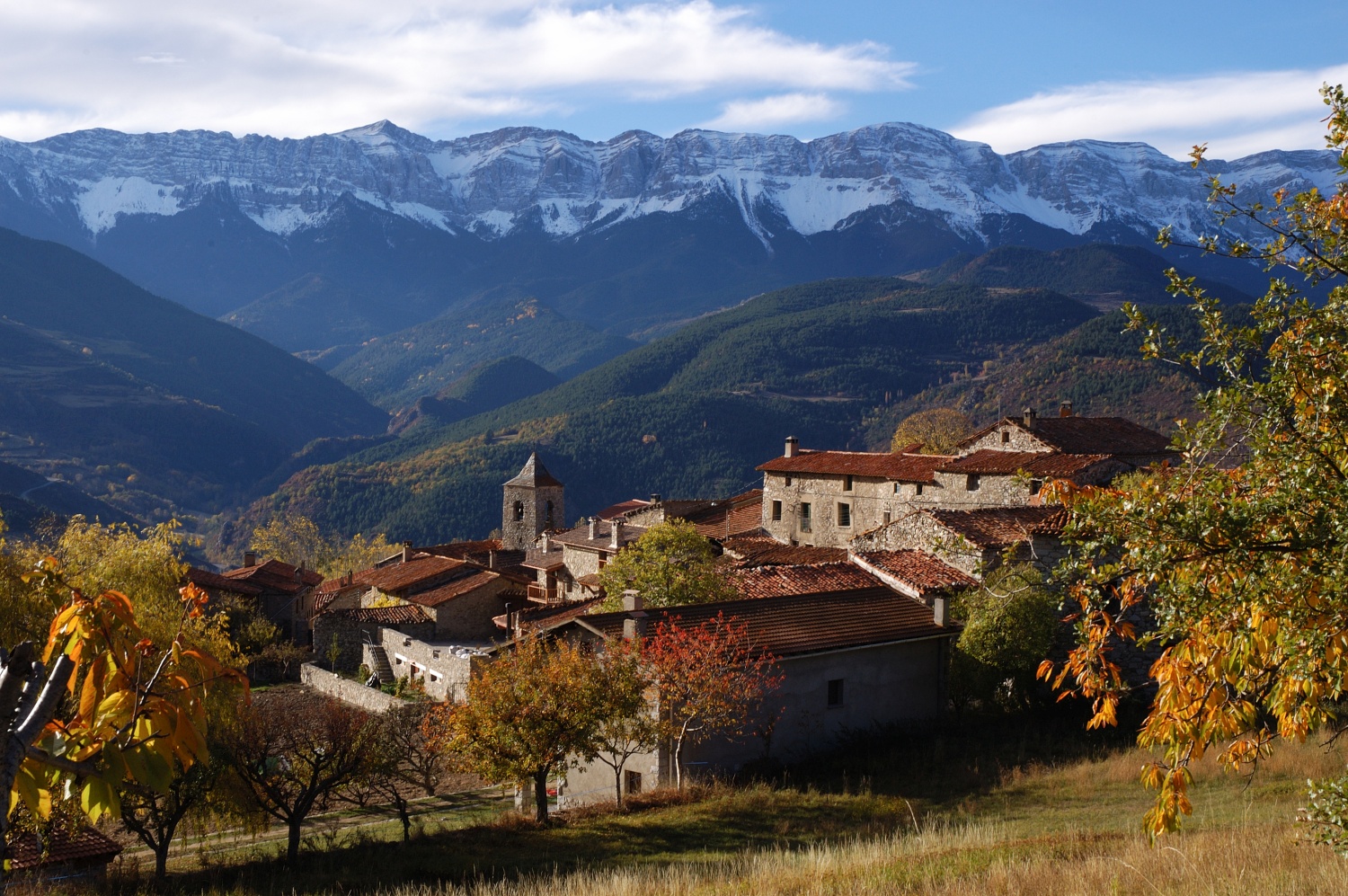 A wealth of destinations
From Cap de Creus to Val d'Aran, each and every town and each and every county has its own personality. Cities and towns with a splendid past that are still market and trading centres today where their inhabitants gather. Counties that have been directly involved in industrial activity since the 18th century and others that have developed as agricultural areas until the arrival of tourism, which has become their economic mainstay and is very wide-ranging in nature.
From the unspoilt landscape of the Val d'Aran to Ripollès, the land of myths and legends, from Garrotxa, the land of volcanoes, to the great Pyrenean valley of Cerdanya, from the Mediterranean flavours of Alt Empordà to the Romanesque churches of the Vall de Boí… all these areas come together under the same umbrella: the Catalan Pyrenees.
Go to visitpirineus.com/en for more information about visiting this fantastic destination. 
Getting to the Pyrenees
Getting to the Pyrenees from the UK is easier than you might think, with several options of airports to fly into, as well as possible rail links that can be used. 
Flights
The closest larger airports are Barcelona and Toulouse, both of which are served by multiple UK airports and several airlines such as British Airways, easyJet and TUI.
You can also choose to fly to smaller, more central airports such as Girona Costa Brava, where you can fly to with Jet 2, Ryanair and TUI, from many UK airports, including London Gatwick, Doncaster, Birmingham and Newcastle.
By Train
If you prefer to get here by rail, there are international train links from the UK to Barcelona via the Eurostar from London St Pancras to Paris Gare du Nord and onward TGV services from Paris Gare de Lyon to Barcelona Sants. The total time for this is about 10.5hrs. From Barcelona there are high-speed rail connections to Figueres, Girona, Tarragona and Lleida.