1. Amazing routes and epic rides
Whether you're winding up a mountain in the Pyrenees, hugging the coastline or bombing down a forest track, the landscapes here are going to leave you with some amazing memories. Routes such as Lloret de Mar to Sant Feliu de Guíxols, that follows the Costa Brava coast and is one of its most beautiful rides. Or the Pedals de Foc – a challenging MTB route in the Val D'Aran. Just two of the diverse rides Catalonia has to offer.
2. Superb food and wine
To taste Catalonia's culinary delights is to explore all its traditions at once. Sea and mountain; tradition and innovation; and a wealth of quality local produce: rice from the Ebre Delta; hazelnuts from Reus; cheese from Alt Urgell and Cerdanya; olive oil from Les Garrigues, ganxet beans from Vallès Oriental and Maresme; pears from Lleida, sparkling Cava from Penedès. The list is endless. Discover the secrets that enrich Catalan food and drink.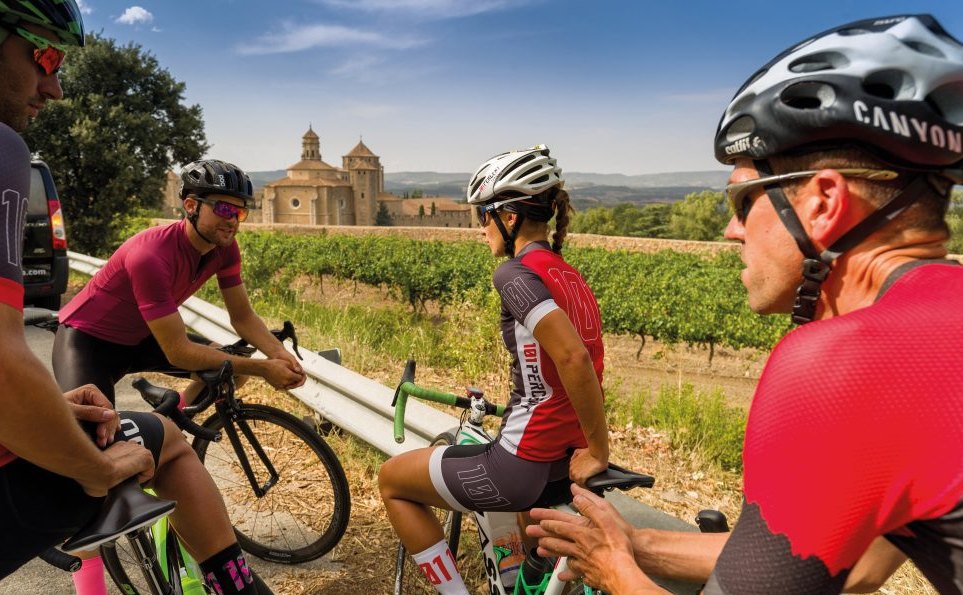 3. The warmest of welcomes
So many visitors have remarked that one fondly remembered aspect of a trip to Catalonia is the hospitality of the people they have met. It's a region that extends a special welcome to cyclists through bike-friendly accommodation with dedicated areas where you can clean, repair and store bikes. You'll also find MTB centres with help and advice, and companies that will transport your bags to your next hotel, leaving you free to enjoy your ride.
4. A celebration of culture
Catalans wear their culture and heritage like a badge of pride. A kaleidoscopic landscape has served as a source of inspiration for architects, sculptors, musicians and painters alike. Culture here means going back to the origins of civilisation. You can follow dedicated routes to discover its past lives, from megalithic monuments, to prehistoric caves and a string of Iberian, Greek and Roman villages.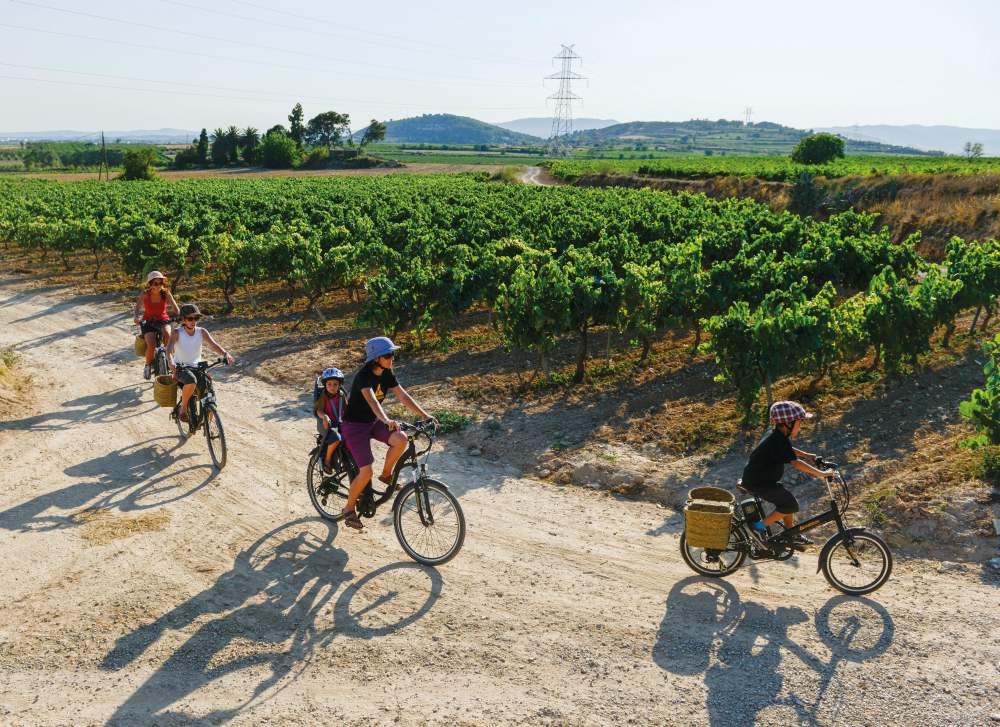 5. It's made for families
High mountain passes and epic coastal rides are all very well, but Catalonia is also ideal for family cycle holidays. In particular, the vies verdes, or Greenways, a network of bike routes reclaimed from old railway lines, offer easy cycling for family groups of all ages and abilities. The routes are traffic-free and with minimal inclines they are perfect for children and are a great way to immerse yourself in Catalonia's diverse countryside.
For more info, go to catalunya.com