Discover the beauty of the remote Val d'Aran, follow epic historical and cultural routes, cross mountains, descend through forests, explore the Ebre Delta, ride alongside rivers, round lakes and beside the sea.
Catalonia has truly embraced mountain biking, from pro events to a massive network of trails every kind of rider can enjoy. And linking the huge and varied terrain are the 18 Mountain Bike Centres of Catalonia, bases for at least 100km of itineraries plotted and signposted in the surrounding area, with routes of differing levels, and all planned to help riders discover the best of Catalonia's nature, landscape and culture.
In general, the routes are circular, avoiding vehicle traffic and minimising asphalt surfaces and two-way traffic. The level of difficulty is indicated by a colour code shown on all the information and signposts along the way.
Eight of these centres run through the Pyrenees – the rest are dotted around the region. All have at least one welcome point with tourist information and complementary services, such as washing points, showers and health services.
1. Pedals de Foc (Val d'Aran)
DISTANCE: 215KM
ELEVATION: 5,700M
DIFFICULTY: Moderate
A more-or-less circular route skirting around the Aigüestortes and Estany de Sant Maurici National Park, this is one of the classic bike routes in Europe and one of the most beautiful – thanks to the landscapes of the Lleida Pyrenees that it crosses. You will ride mostly on forest trails through the ancient Gerdar forest, with some of the largest firs on the peninsula, and ride by abandoned villages. The route can be adapted to a variety of levels from slow and easy over six days to a more challenging three-day route.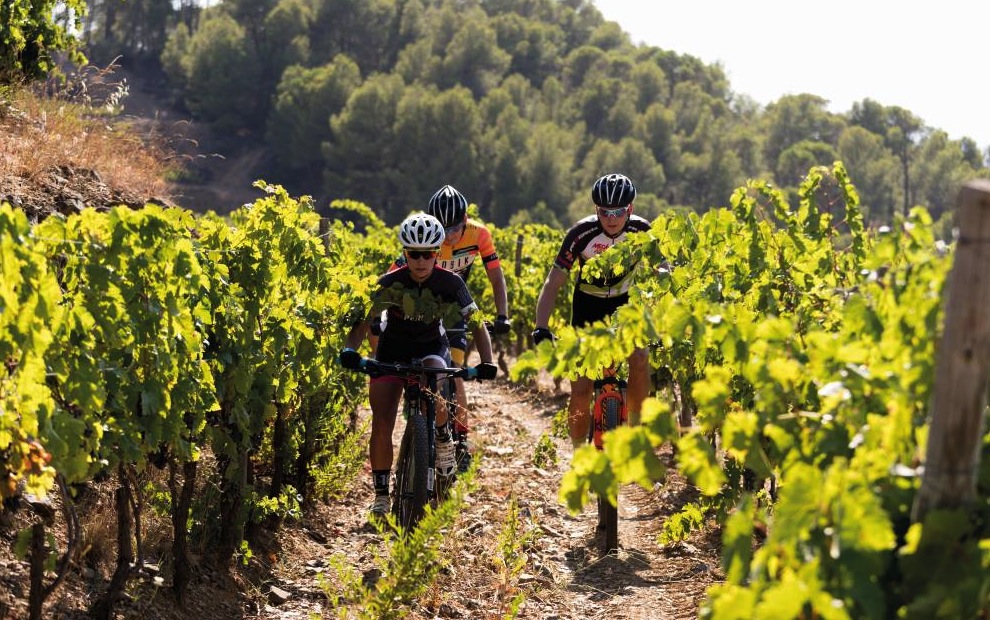 2. Cistercian Route (Costa Daurada, Terres de Lleida)
DISTANCE: 108KM
ELEVATION: 5,300M
DIFFICULTY: Moderate
An amazing route connecting three marvellous Cistercian monasteries. The full circuit, which you can do in two or three days, passes through dozens of beautiful historic towns. Of the three monasteries, Santes Creus is currently uninhabited, and has been declared a national monument. Poblet, home to a community of monks, is now a UNESCO World Heritage Site, while Valbona de les Monges has been inhabited by a community of nuns, for its entire 800-year existence.
3. Transcatalunya Route (Catalonia)
DISTANCE: 1,225KM
ELEVATION: 2,800M
DIFFICULTY: Challenging
This epic long-distance circular route consists of three different itineraries that link up the different Catalonia Mountain Bike Centres, and span the length and breadth of Catalonia, allowing travellers to discover the region's most untouched landscapes. The full route has 23 stages and can take roughly 120 hours. However, this is an ideal route to follow in stages, making several visits over a period of time. Some of the legs are relatively easy and others much more demanding.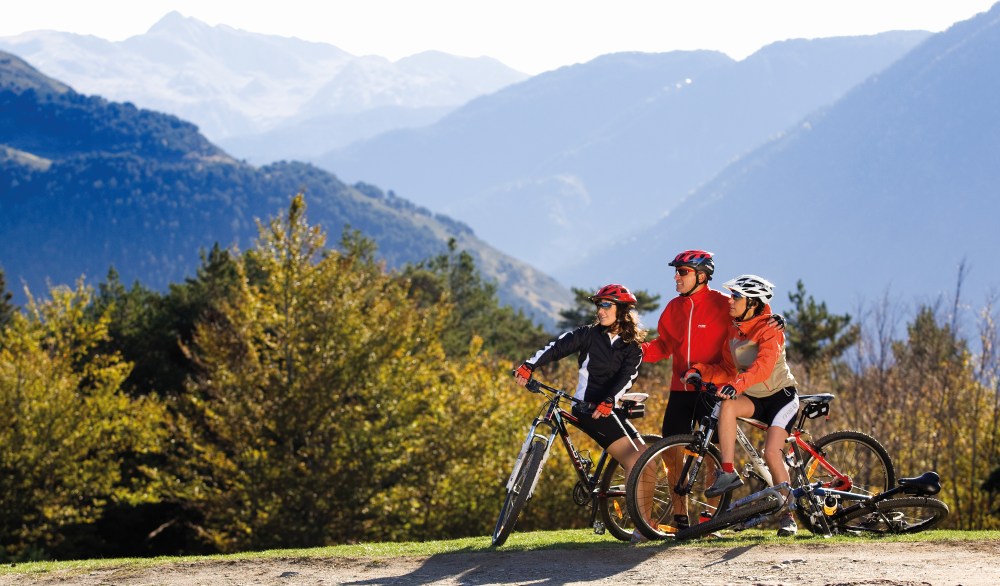 4. Pirinexus (Pyrenees)
DISTANCE: 353KM
ELEVATION: VARIES
DIFFICULTY: Moderate
A dip-in, dip-out circular trans-border route which links the regions on both sides of the Pyrenees at the eastern end of the mountain range between Spain and France. The main section of the route is 353km long, plus there are 175km of additional itineraries. The many sights of interest along the way include the Dali Museum at Figueres and the volcanic zone of La Garrotxa. Almost half of the entire route runs along greenways and the rest uses rural tracks and quiet roads and there are 53 towns and villages to pass through, including Ripoll, known as 'the cradle of Catalonia'.
5. Ruta del Ter (Costa Brava-Pyrenees)
DISTANCE: 220KM
ELEVATION: 2150M
DIFFICULTY: Moderate
A long ride following the River Ter from the ski resort of Vallter 2000 at 2,150m to where it joins the Mediterranean at L'Estartit, northeast of Catalonia. Although basically downhill, the route – mostly forest tracks, greenways and quiet, secondary roads – includes some undulations and a few steep stretches. It's a route rich in culture and Romanesque heritage in towns like Camprodon, Sant Joan de les Abadesses and Ripoll and, as the route flattens out, the old town of Girona itself is well worth a lingering visit. Best time to ride this route is autumn or spring.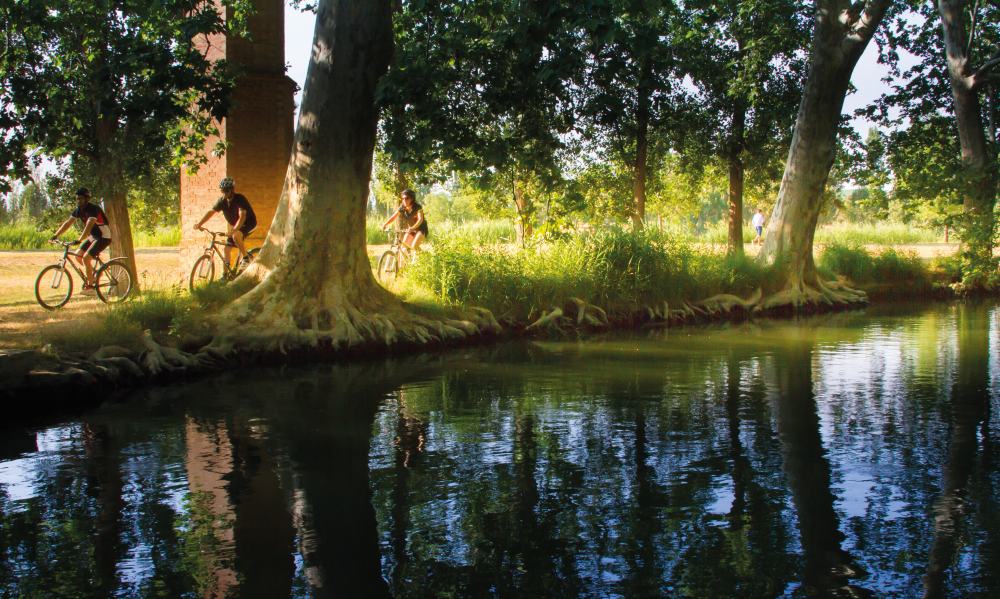 6. Camí dels Bons Homes - The Trail of the Good Men (Pyrenees)
DISTANCE: 196KM
ELEVATION: 7,420
DIFFICULTY: Moderate - tough
The 'Route of the last Cathar' is another epic, long-distance multistage route, with magnificent scenery. It's a cross-border itinerary, going from Catalonia into France and follows the route into exile of the last known Cathar, Guilhem Belibasta. (In the 12th and 13th centuries, The Cathars, an aesthetic heretic offshoot of Catholicism fled the inquisition to seek refuge in Catalonia.) The cycle route has eight different stages and connects three emblematic natural parks, visiting such historic sites as La Seu d'Urgell, Bagà and Gósol.
7. Trails in Els Ports Protected Area (Terres de l'Ebre)
Not a single route, but rather a remarkable network of trails which open up this majestic untamed 800 sq km area. Els Ports is a magnificent place for mountain bikers, with tracks across mountain ranges, through ravines, fields of olive trees and quiet villages full of history. Riders looking for challenges will not be disappointed: the trail up through the mountain pass that leads to Caro, at the top of the range, is only for the most able. The trails above 1,000m through the Cova Avellanes forest (Baix Ebre) are truly exhilarating.
For more info, go to catalunya.com