Sponsored content
As Scotland's capital, Edinburgh is famous for its buzz and bustle, especially around Festival time each August, when the Fringe takes over the city's theatres, pubs and performing venues. What's less well known, is that Edinburgh is also a fantastic jumping off point for outdoor adventures of all kinds. East Lothian, just outside the city, boasts some of Scotland's most stunning coastline, as well as mountains, ruined castles, and country villages that will charm any visitor.
The area's status as Scotland's best kept secret is belied by the quality of the attractions on offer: from all manner of adventurous activities, to the fantastic food and drink. Here, we've picked out six great reasons to visit East Lothian for your next adventure holiday—but we could easily have listed sixty if we'd had space.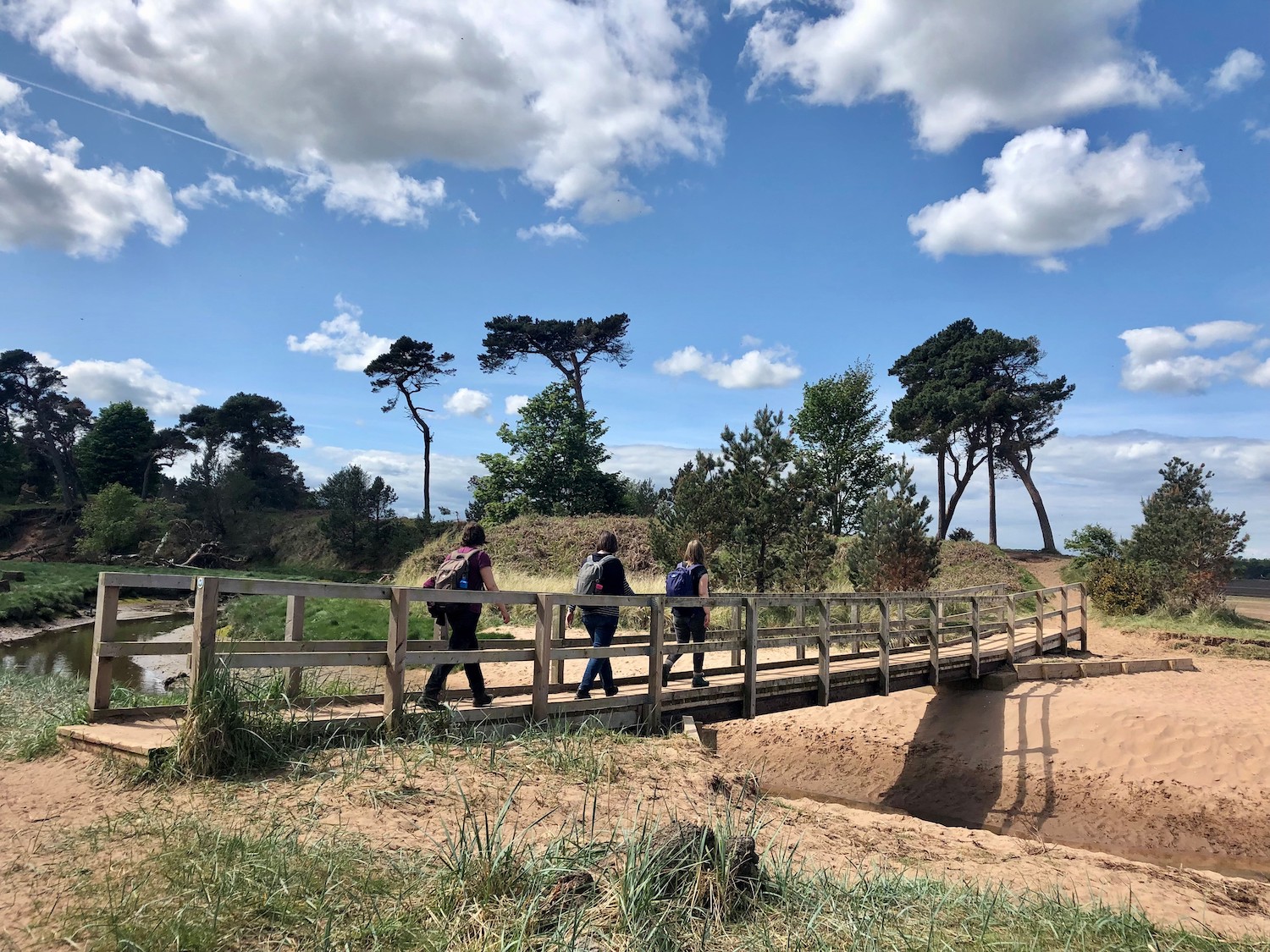 The Walking is Wild and Varied
From the cliffs on the coast near Dunbar, to the tops of the Lammermuir Hills, there's a ton of variety in East Lothian's landscape, which makes it ideal for exploring on foot. Well-marked walking trails can take you up from the coast to 500m above sea level and back again. Romantic ruined castles abound, and there are a plethora of cosy country pubs en route to stop and refresh yourself in, when the legs get tired.
East Lothian's varied landscape means there are hikes for all ability levels too, from easy strolls through flat farmland, to demanding climbs up craggy peaks. Start walking here and it's easy to see why this area inspired John Muir—arguably the most famous naturalist of the 19th century—who was born in Dunbar.
We've compiled a list of East Lothian's best walks to give you a flavour of what's on offer.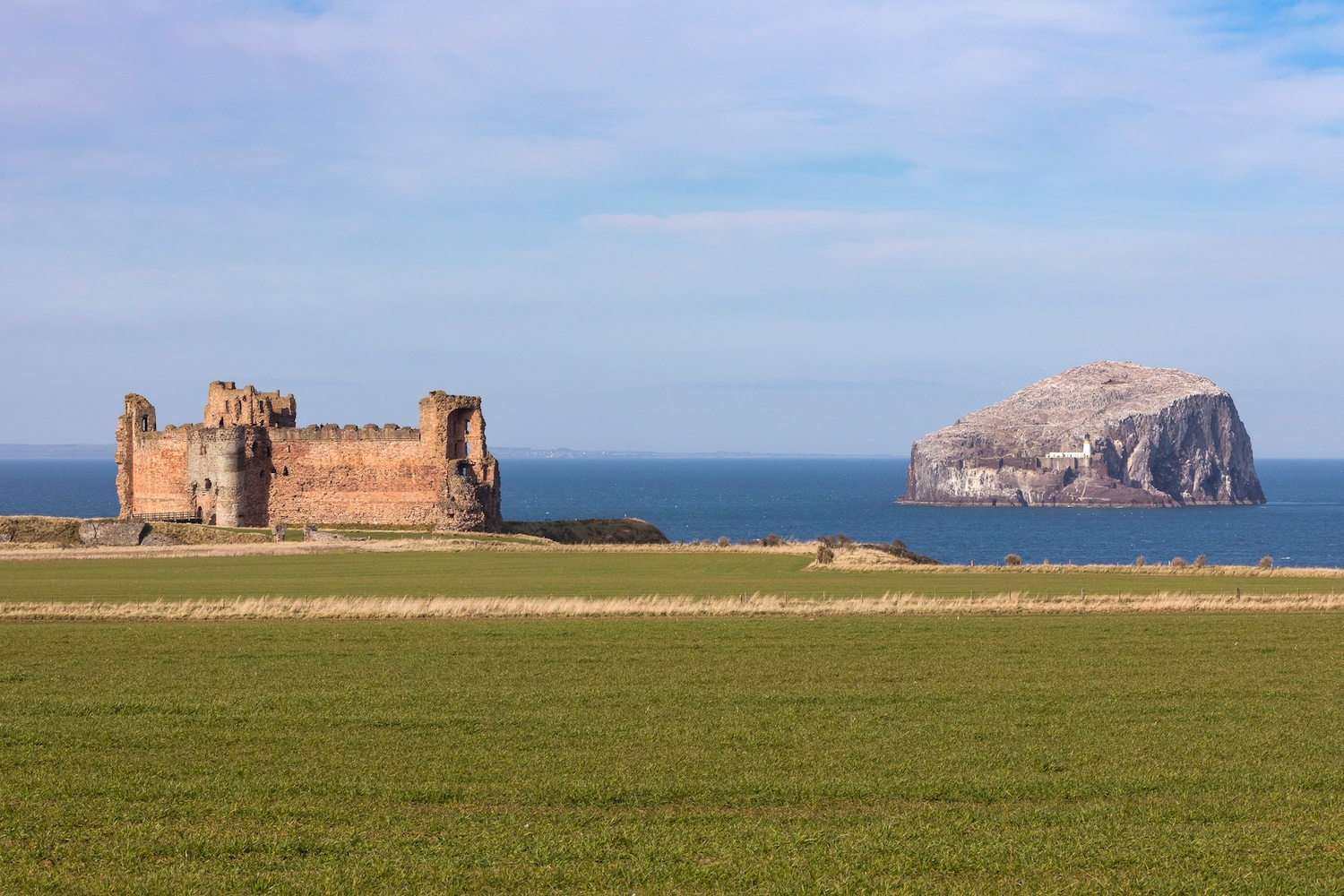 You Can See and Feel History All Around You
East Lothian's proximity to Edinburgh's capital means it's witnessed many of the events that have shaped Scottish history. Key battles have been fought here for centuries, from the defeat of an invading English army in 832AD which led to the adoption of the Saltire as Scotland's national flag, to significant clashes in Tudor times (at Pinkie Cleugh), and the first major battle of the doomed Jacobite Rebellion, at Prestonpans.
Follow routes like the Flight & Flags bike tour, you can see and feel the weight of this history all around you. East Lothian's many ancient castles will set your imagination racing, while its well-appointed museums will educate and inform. If you're a history buff, there are few places in Scotland more worth visiting.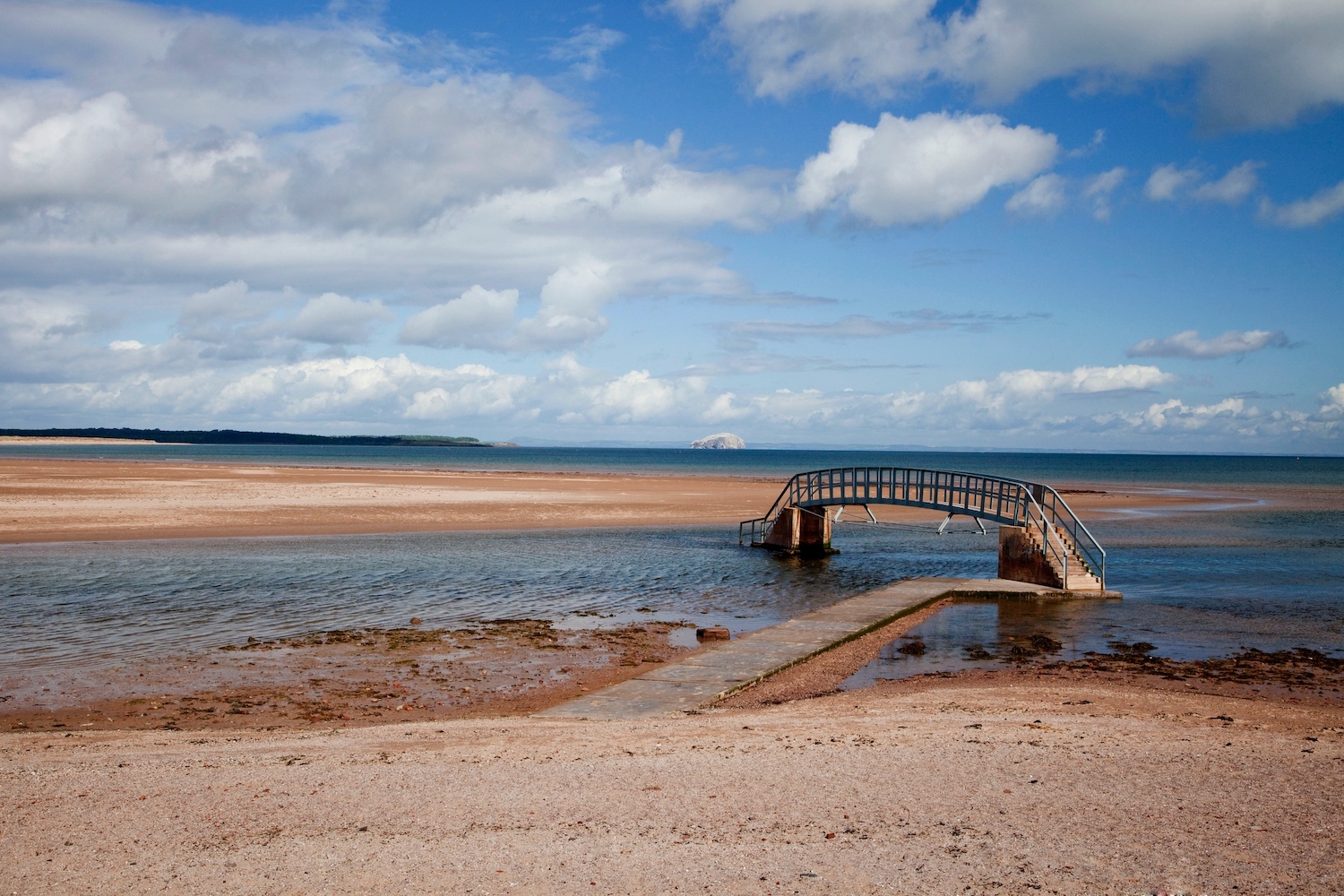 East Lothian is Home to Some of Scotland's Most Stunning Shoreline
East Lothian boasts over 60km of stunning coastline, including the varied Firth of Forth. There are beautiful sandy beaches, but also dramatic, craggy cliffs that are perfect for coasteering, or exploring on foot. The northern side, along the Forth, is home to some of Scotland's most popular kite surfing spots, and when the waves are properly pumping, places like Belhaven beach, to the east, offer world class surfing.
The area provides a habitat for a huge variety of seabirds, as well as the Scottish Seabird Centre, which offers boat trips and bird spotting safaris, and you can also see seals, and even dolphins along the coast.
Feeling inspired? We've compiled a list of water sports to try in East Lothian and the spots to try them.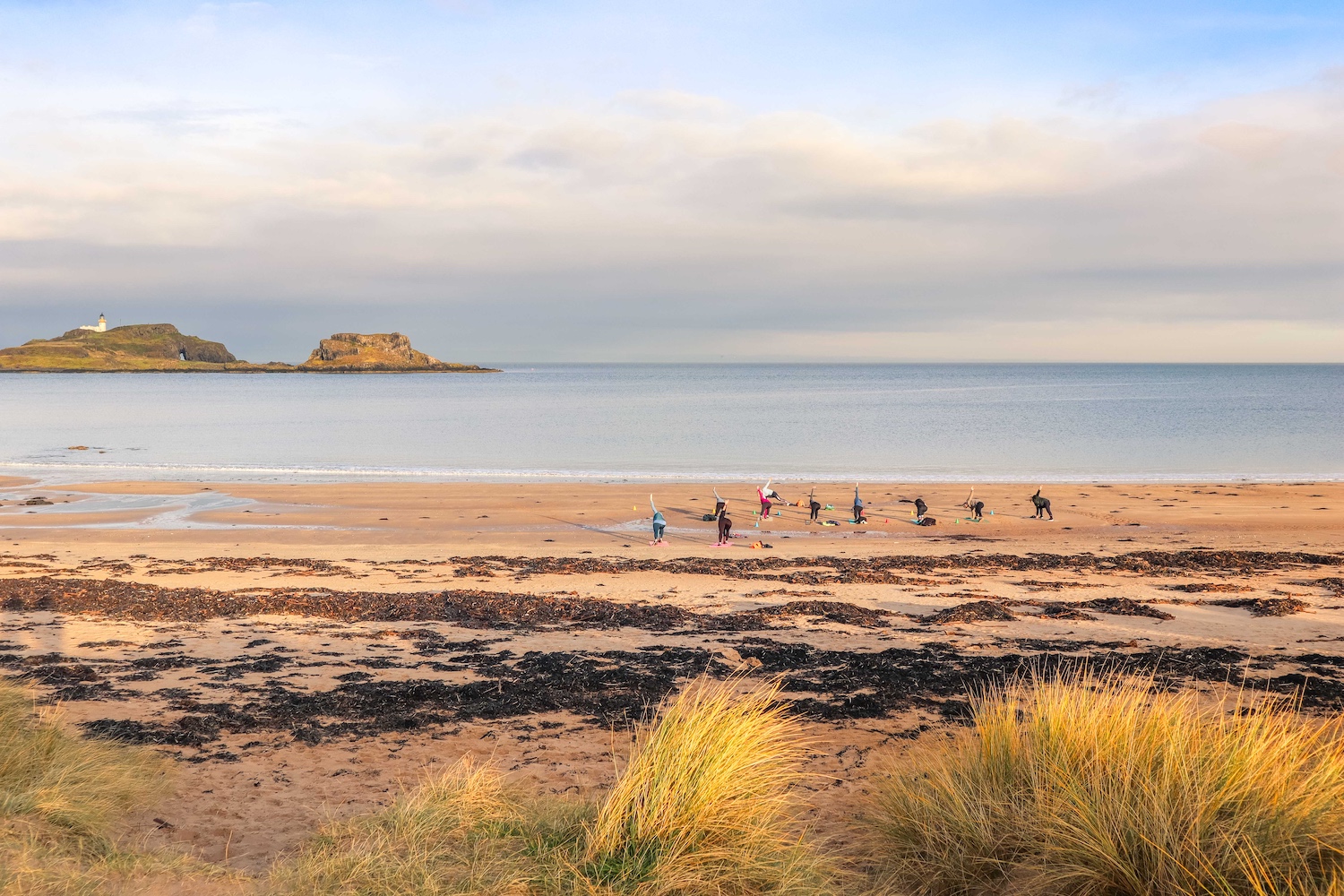 It's a Great Place to Kick back and Relax
Visitors to East Lothian are often surprised by how wild the area feels, despite its proximity to Edinburgh. You can be just an hour outside the capital, and yet you can disconnect completely—especially if you visit one of the region's wellness retreats. Carfrae Farm offers quiet country cottages set among 130 acres of woodland at the foot of the Lammermuir Hills.
As well as forest bathing walks, they've teamed up with the locally based WanderWomen agency to offer wellness-focussed wild swims in the Danskine Loch on the property. Eight miles down the road just outside Haddington, the 5-star boutique hotel, Garleton Lodge, is a fantastic place to rest your head, offering a full range of spa facilities. Whatever your wellness treatment of choice, East Lothian has got you covered.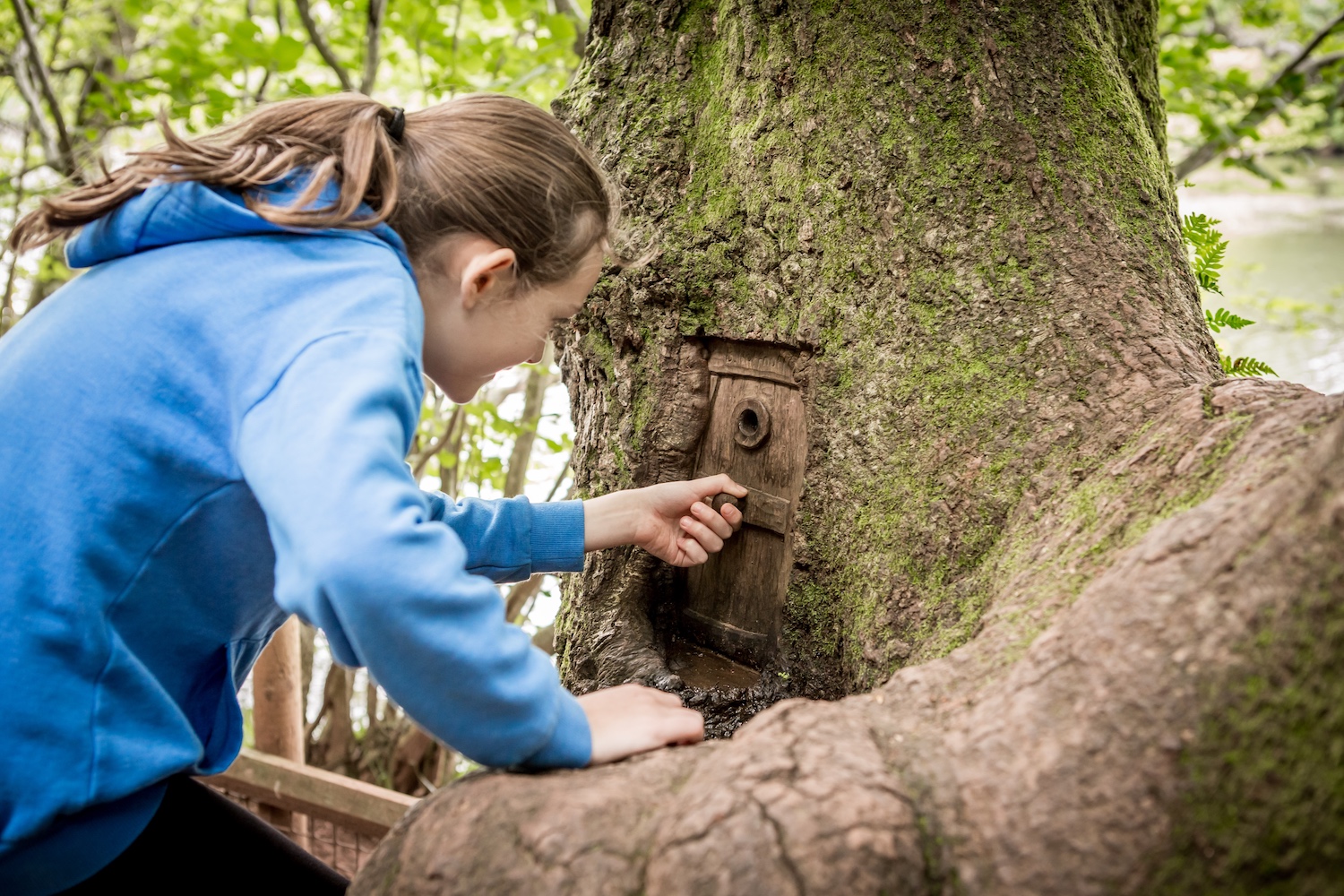 It Offers Fun for all the Family
Many of East Lothian's best attractions are child friendly—from the Scottish Seabird Centre to the John Muir Birthplace Museum—but there are also lots of things that are designed specifically with young people in mind. There are sculptures scattered throughout Butterdean Wood and Pressmennan Woods, for example, that are laid out for kids to find, while in the Archerfield Walled Garden, there's a fairy tale trail.
For older, more active kids, there are plenty of easy hikes and bike rides, including the Go East Lothian trail, a longer adventure designed to be tackled either as a bike packing route, or a big family day out.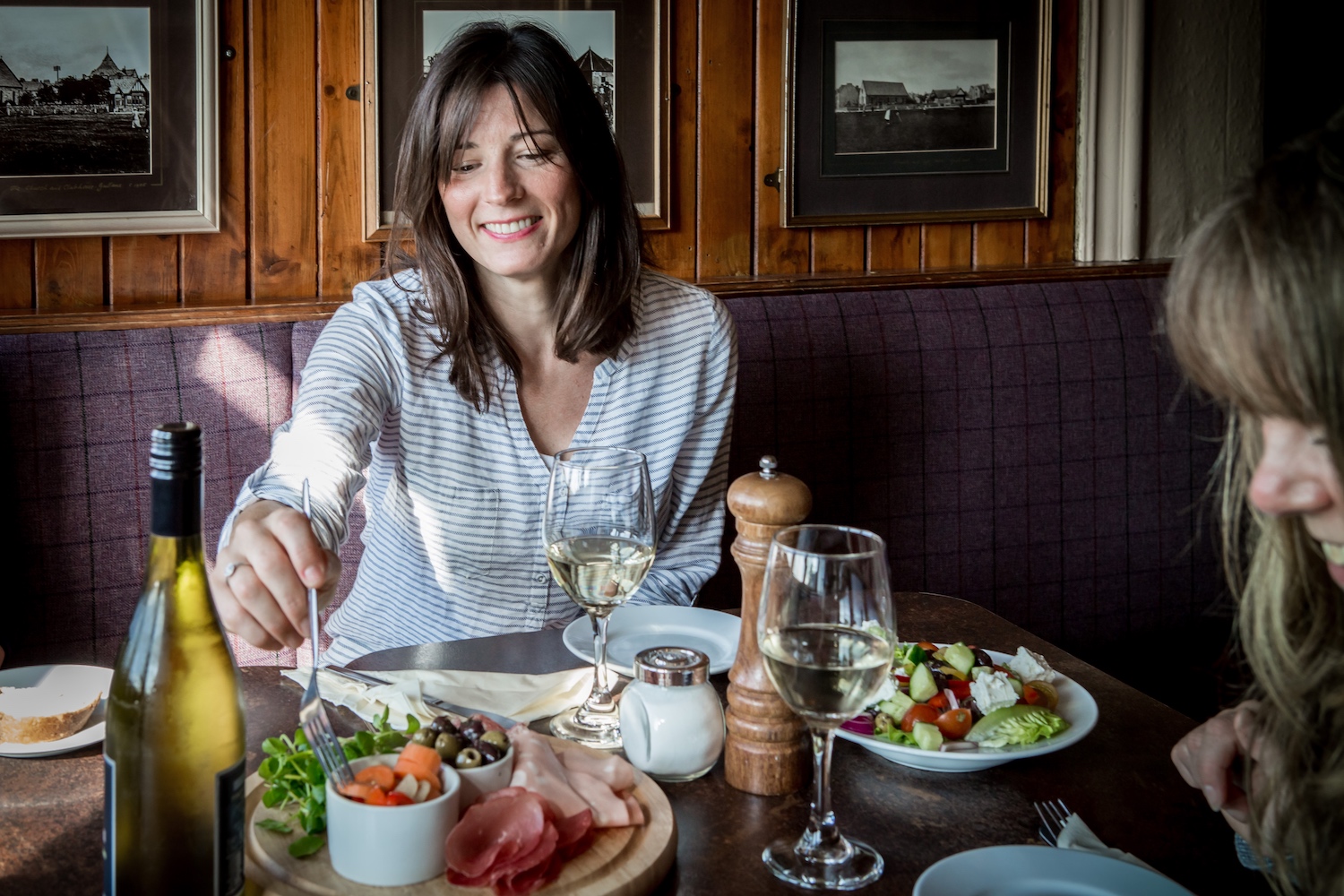 The Food & Drink is World Class
East Lothian is packed full of excellent eateries, from seaside cafés like the Lobster Shack in North Berwick, which specialises in ethically-caught seafood, to cosy pubs like the Crown and Kitchen in East Linton. If you're on a long walk in the Lammermuirs, make sure your route takes you past the Lewis & Clarke Patisserie in the village of Gifford: pastry chef Lewis' creations have made him something of a local legend, and the coffee is excellent.
Whatever your tipple of choice, East Lothian has got you covered, from the award-winning craft beer produced at the Winton Brewery (where the tap room always offers a warm welcome), to the whisky produced at the Glenkinchie Distillery. 
With all of these and more to discover, it's easy to see why East Lothian has become a favourite destination among foodies in recent years.