Fresh and Black is Quechua's version of tent blackout material, specifically designed to keep the interior of tents cooler and darker. This is of obvious benefit in the summer months when the bright yellow disc in the sky peeps over the horizon at ungodly hours, switching on your internal alarm clock and waking you from a dreamy sleep at 5am.
We like this technology, and it works well in the Arpenaz 4.2. Featuring in both bedrooms of this vis a vis tent which has a layout perfectly suited to growing families. Each bedroom sits at the extents of the tent, with a small but perfectly formed living area in the middle.
The living area offers just enough height for a fully grown adult to stand in, and sufficient width and depth for a small table and a couple of chairs. It ain't luxurious in terms of today's family camping standards, but if you and your family prefer to spend holidays in the great outdoors, living space is a moot point anyway.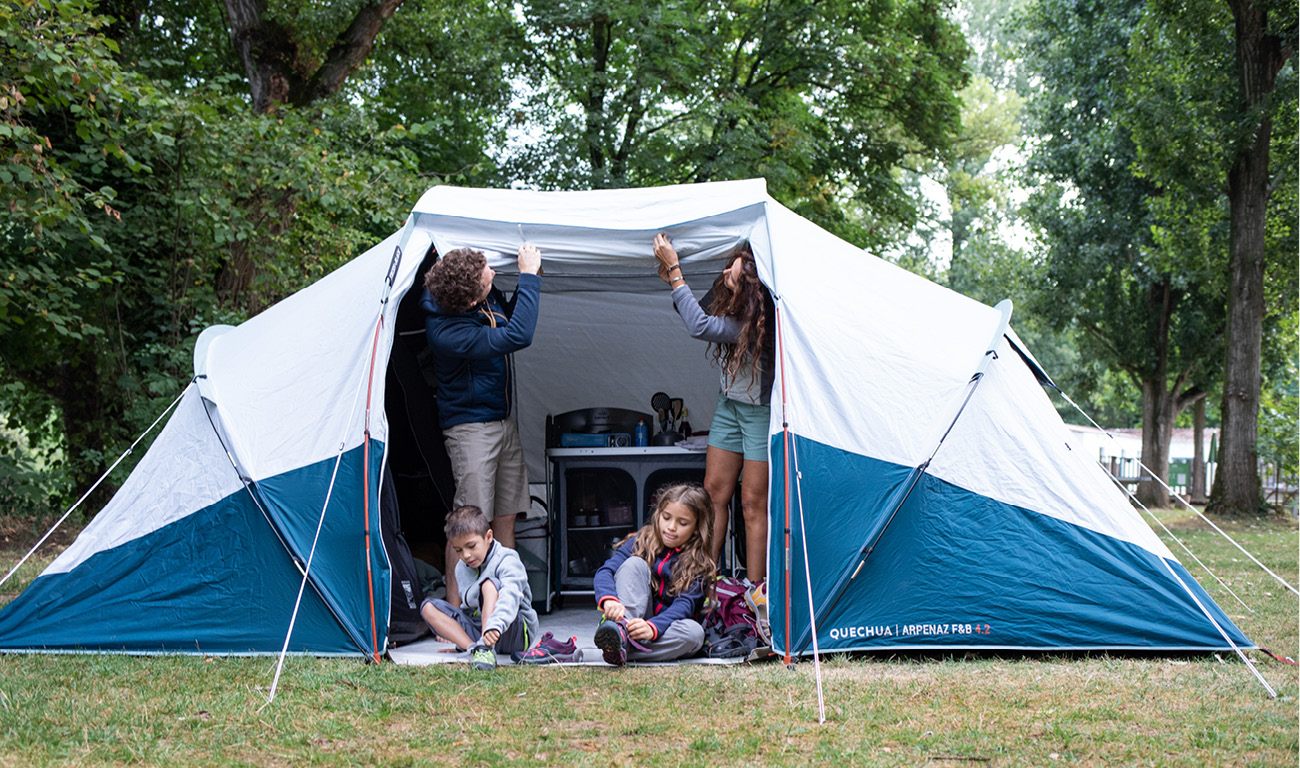 The large front door lets light in through the window and cleverly doubles as a porch canopy, although you will have to find your own way to prop up the ends. We use lightweight aluminium telescopic poles designed for exactly this job; you can pick them up on Amazon for under £30.
The bedrooms are simple affairs with reasonable height at the entry, tapering down towards the edge. The person sleeping on the far end draws the short straw, with much less headroom and a person to climb over to get out. This could potentially cause arguments with kids, but they can always swap over from one night to the next. The width and length is perfectly sufficient at 140 x 210cm, allowing for a couple of single mats or a double.
Pitching is straightforward too, this is a poled tent rather than inflatable, with a really simple and intuitive colour coded system. Everything is up and ready to go in as little as 15 minutes without breaking a sweat.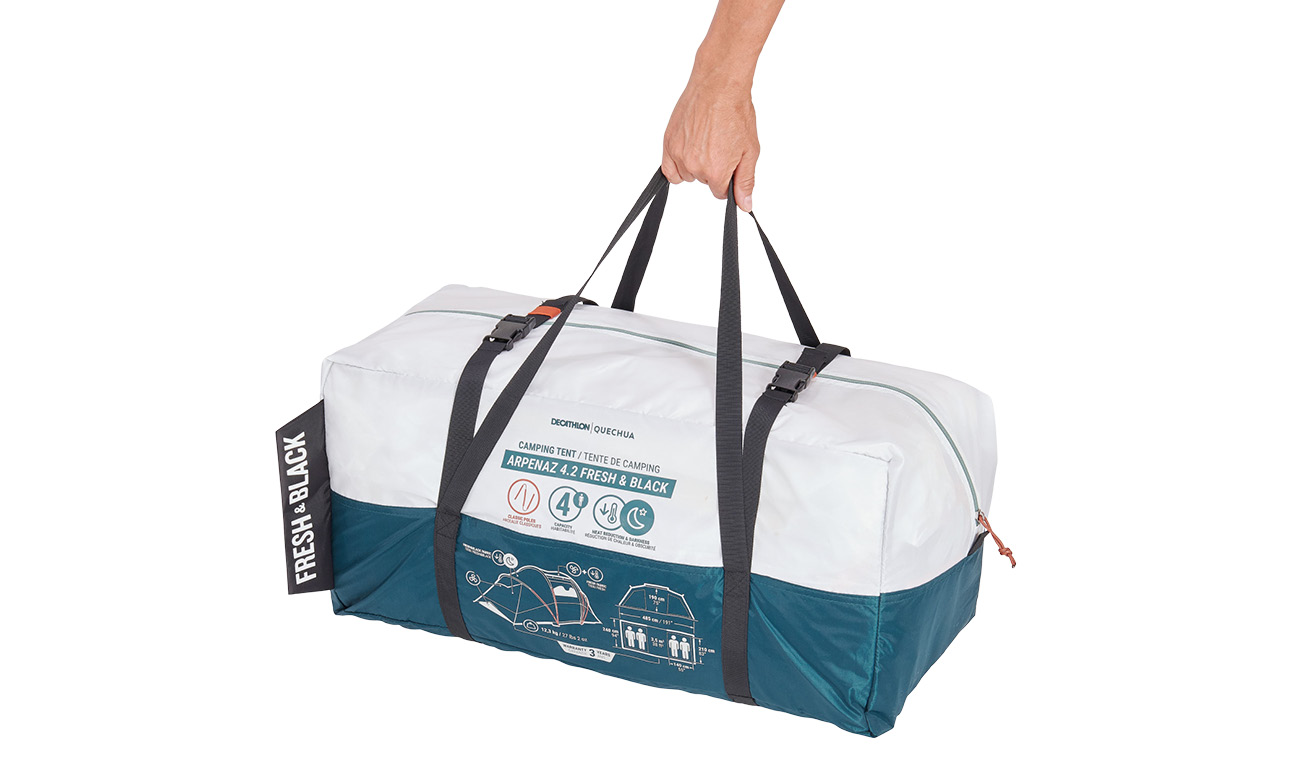 Of course, at this low price point you would expect there to be shortcuts on quality and the main ones we can see are in the fly and groundsheet waterproofing at 2000mm and 2400mm respectively. This is ok but you might expect more from a family tent that doesn't aim for lightweight portability. Build quality elsewhere is slightly lower than more expensive tents to the trained eye, with things like stitching, zips and toggles being slightly less well constructed. Having said that, as a tent that might get used a few times a year it's perfectly serviceable, and Decathlon offer a generous 3-year warranty against defects should the worst happen.
Impressively, the Arpenaz 4.2 only weighs a total of 12.5kg, making it easy to carry and store in its 60 x 30 x 30 cm bag. This, together with the quick pitching time and decent space make it the ideal tent for a quick family getaway.