Once you've mastered the basics of wild swimming, you'll quickly find yourself addicted. Picture the scene: It's a hot summer's day and the lure of the sea is calling. But, before you dive in, it's worth taking a moment to assess your surroundings. Coastal waters can be unpredictable, and strong undercurrents or riptides can hide from plain sight. Make sure you know these wild swimming safety tips - from essential knowledge, to must-have gear, to recommendations of places to learn wild swimming safely - before you take the plunge.
Wild swimming safely - 6 essential tips:
Cold water shock
Water temperature should dictate how long you can safely swim outside. Swimming in low temperatures can cause a physical reaction called cold water shock that can cause blood pressure to spike and breathing rate to increase. Extreme cold can also restrict blood flow to the arms and legs as the body works to protect vital organs making it harder to swim. Avoid this by immersing yourself slowly into cold water and allowing your body to acclimatise. Remember that if you start to feel too cold or start shivering, it's time to get out.
Hidden dangers
A change in water level can hide rocks or debris, which could cause serious injury if you accidentally collide with them. Never jump into water without checking for depth or obstacles first. Be aware of any potential hazards under the surface, and be mindful that currents can change direction without warning, forcing you off course.
Tides and currents
Around the UK coast you are most likely to experience semi-diurnal tides – basically, two high and two low tides daily. Tides have a huge bearing on safety as they create currents, which can change direction with the turning of the tide. Getting caught in a strong current can make it difficult to return to your access point and tides can radically change water depth, so be aware of local knowledge.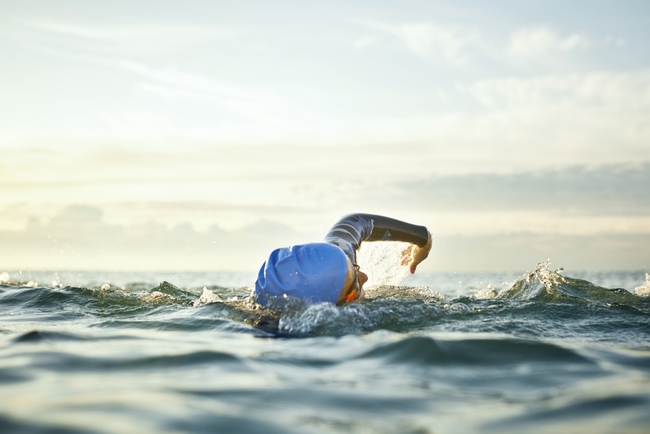 Riptides
Riptides can be deadly, but with a little knowledge it is possible to exit from one safely. A riptide is a strong offshore current which is caused by breaking waves and changing water levels. Riptides can vary in size and strength but are usually long, narrow currents which can form unexpectedly. If you find yourself caught in a riptide, it is important to stay calm. Panicking in deep water is dangerous, so take a breath and float on your back. Never try to swim against the rip - instead let the natural current push you out of the riptide where you can swim to safety to one side of it.
Waves
The ebb and flow of the sea makes for a different experience each time you swim. The energy of surging waves is exhilarating, but don't be caught unaware by the power of the sea - a strong wave can literally knock you off your feet. Be cautious of a surging wave as the force of the wave can slam you onto the shore and then drag you under and back out, causing injury. The best type of waves to swim in are gentle spilling waves. If in doubt, wait to swim until there are little or no waves.
Know your limits and don't swim alone
Wild swimming can tire you out fast. Keep an eye on how far you swim from the shore and make sure you have enough energy reserved to swim back to safety. Avoid finding yourself out of your depth by checking your distance from your access point regularly. Swimming against an outgoing tide is challenging, even for strong swimmers, so stick to swimming on an incoming tide. Try to avoid swimming alone where possible or stick to beaches with lifeguards.
Wild swimming safety - 5 must-have bits of gear: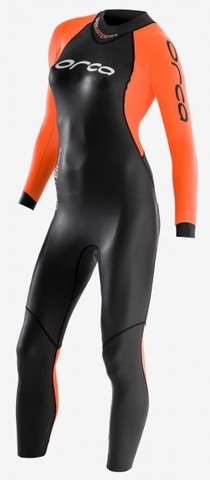 Wetsuit
If you're new to outdoor swimming and thinking of getting in the water throughout the colder months, it's worth investing in a swimming-specific wetsuit. Not only will it keep you warm, the added buoyancy makes it safer to swim. Try Orca's great suits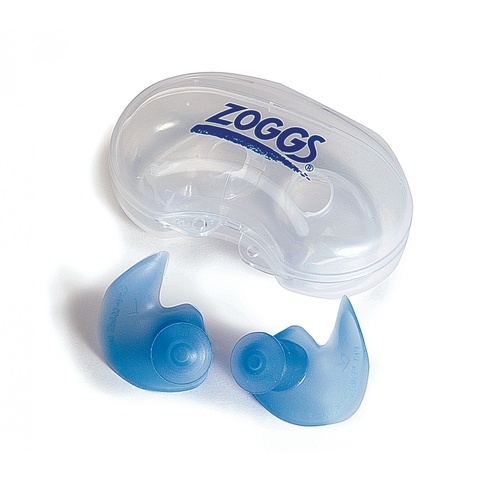 Earplugs
Swimming outdoors in cold water brings greater risk of an inner ear infection. Avoid swimmer's ear by popping a pair of earplugs in. This pair from Zoggs should do the trick.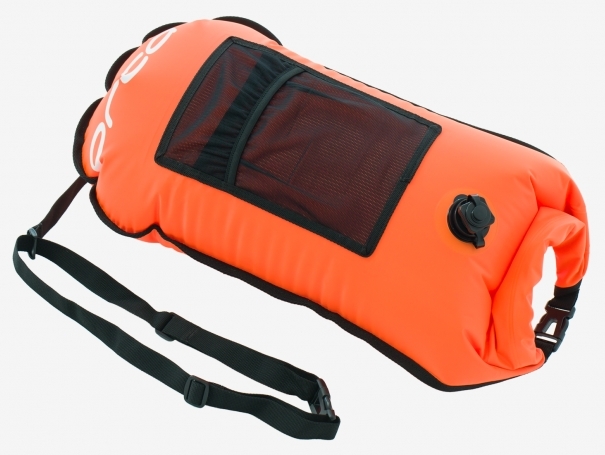 Tow float/safety buoy
A brightly coloured tow float is ideal for coastal swimming, making you easy to spot from the beach. It's also handy to grab onto if you need a breather, and is waterproof, so you can stash your car keys or an energy drink in it during your swim. Be safe and be seen with this Orange Orca buoy.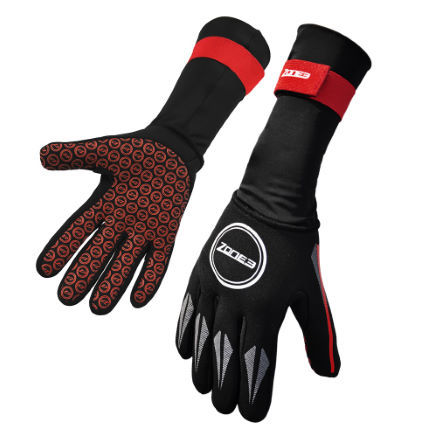 Neoprene gloves and booties
These can be worn with or without a wetsuit, and will help keep your extremities protected and warm. Wetsuit boots are also handy for walking on sharp pebbles or shells. Try this Zone3 pair.

Goggles
An essential item for any swimmer. Protect your eyes from the suns glare with a UV protected pair such as these reflective goggles from HUUB that will shield your eyes while you swim
Wild swimming safety - 4 places to learn to wild swim safely:
Swimtrek
Swimming tour operator Swimtrek run swimming trips to various locations in the UK and abroad, and offer coaching trips that are perfect for beginners or those looking to build confidence in outdoor swimming. Previous events have included swimming to Burgh Island in Devon and a mile-long swim around Brighton pier..
Swimquest
Hone your swim skills with Swimquest technique tour. Many of the trips are in warmer climes, but they also offer tours in Scotland and the Isles of Scilly for those looking to explore British waters.
The Outdoor Swimming Society
Founded to encourage swimming in Britain's lakes, rivers and ocean, The Outdoor Swimming Society is a friendly community of swimmers and its events are well-organised and fun. The website has plenty of good advice and swimming training plans.
Clevedon Marine Lake, Somerset
If you're new to sea swimming and want to venture out on your own, Clevedon Marine lake is an ideal spot to hone swim technique and build your confidence. The lake refills with fresh seawater approximately every two weeks. The 250m pool is free to use, and various swimming events are held throughout the year.
clevedonmarinelake.co.uk

For more detailed guides on where to go wild swimming, check out our lists of the best spots for wild swimming in the UK, and more detailed breakdowns of the best wild swimming in north Cornwall, the best hidden beaches for wild swimming, the best spots for wild swimming near London and the best wild swimming spots in Wales, and the Lake District.