Discover the hottest new destinations, gain adventure travel tips and advice from experts, at the 2019 Adventure Travel Show at Olympia, London this weekend, Saturday 19th and Sunday 20th January.
Now in its 23rd year, the Adventure Travel Show is the UK's only event dedicated to discovering the world off the beaten track.
This is the chance for thrill-seeking travellers to enjoy some face-to-face encounters with adventure travel specialists from around the world that offer once-in-a-lifetime travel experiences; small group adventures; overland and sea expeditions; volunteering and career break projects; walking and trekking routes; safaris; eco adventures and more!
With four theatres, staging more than 70 inspirational talks over the weekend, there really will be never a dull moment! And Active Traveller will be there too, handing out free copies of our latest magazine.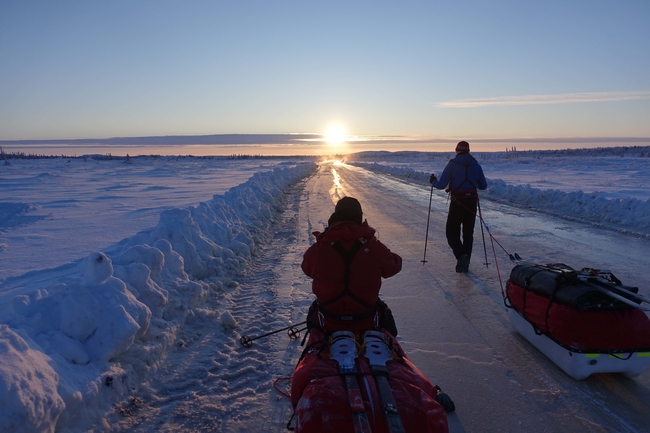 Other unmissable attractions include:
• Multimedia seminars providing essential tips and advice on travel photography, writing and filming.
• A chance to plan your African adventure of a lifetime with the Discover Africa Feature
• A specialist Adventure Planning Seminar and Adventure by Motorcycle Seminar sessions hosted by world-renowned expedition planners.
There's an exciting roll call of inspirational adventurers to regale audiences with their unmissable travel tales. These include professional explorer, adventurer and photographer Levison Wood talking about 'Journeys through the Badlands and Beyond', Rebecca Stephens MBE, George Bullard, Dave Cornthwaite, Reza Pakravan, Chris Scott and many more travel writers, explorers, filmmakers and adventurers.
Finally, The Adventure Travel Film Festival rolls into Olympia on Saturday evening, showcasing the best independent travel films from this past Summer's popular event. The evening will include several film shorts from across the adventure travel spectrum before the main feature, a full-length film 'The Road to Independence' by adventurer and filmmaker Olie Hunter-Smart. Olie will introduce the film and take Q & As following the showing.
Opening Dates & Times
Saturday 19 January - 9am to 6pm
Sunday 20 January - 9.30am to 5pm
Special ticket offer
Book your tickets now. The following code is live for 10% off tickets - 'ATSACT' - £8.10 as opposed to £9 if booked before midnight 18 January. Tickets £11 on the door.