If you love hearing tales of edgy, exhausting and exciting adventures, the 2017 Adventure Travel Show will satisfy your most vicarious craving.
Immerse yourself in a weekend of adventure and inspiration at the show, now in its 21st year, at London's Olympia on 21-22 January 2017. The weekend's all-over brilliant line-up of speakers includes:
Robson Green - Saturday 21 January
Join the well-known actor, TV presenter and keen fisherman Robson Green in an exclusive Q&A session as he reveals details of his epic extreme fishing challenge in the brand new series Robson Green Grand Slam Fishing on Travel Channel.
This challenge saw him travel the world in an attempt to complete the 'Grand Slam' – the highest accolade in fishing - deemed nearly impossible, with anglers needing to catch three or more different species in 24 hours. In a journey spanning 10 different locations, from Cuba to Alaska, Robson battled against temperature, tides and ever-changing weather, as he raced to try and secure his place in the record books.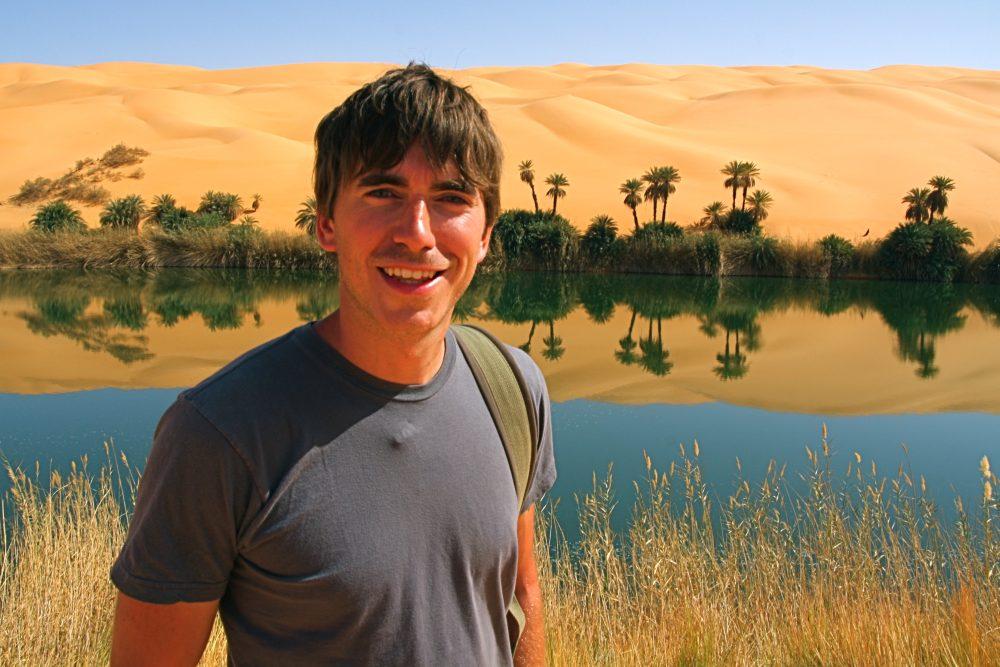 Simon Reeve - Sunday 22 January
Having travelled to more than 120 countries making multiple award-winning TV series for the BBC, Simon Reeve has been described as 'British television's most adventurous traveller.'
You've probably seen him travel across jungles, deserts, mountains and oceans – now hear how he dodged bullets on frontlines, hunted with the Bushmen of the Kalahari, dived with manta rays, seals and sharks, survived malaria, walked through minefields, and tracked lions on foot.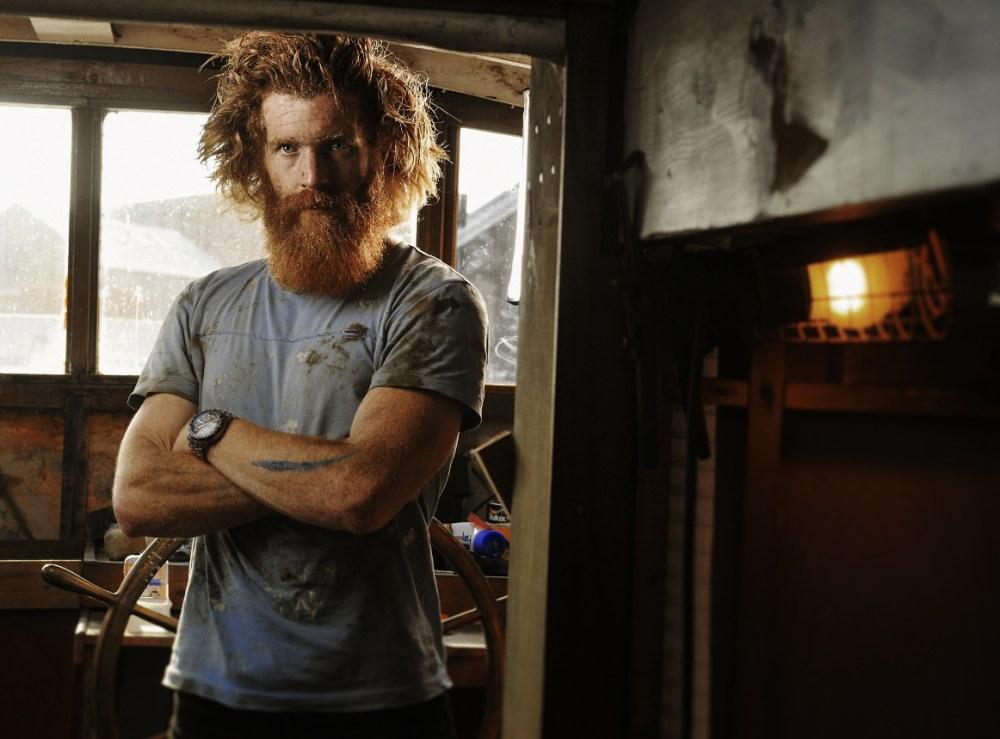 Sean Conway - Saturday 21 January
In 2016 endurance adventurer Sean Conway completed the world's longest Ultra Triathlon around the edge of mainland Britain. He cycled - on a bike made of bamboo - ran and swam around the British coast covering a distance equivalent to travelling from London to New Dehli.
Widely admired for his endurance, courage, humour and inimitable style, Sean's tales of life on the edge will doubtless inspire you to live life more adventurously.
Photo credit: Martin Hartley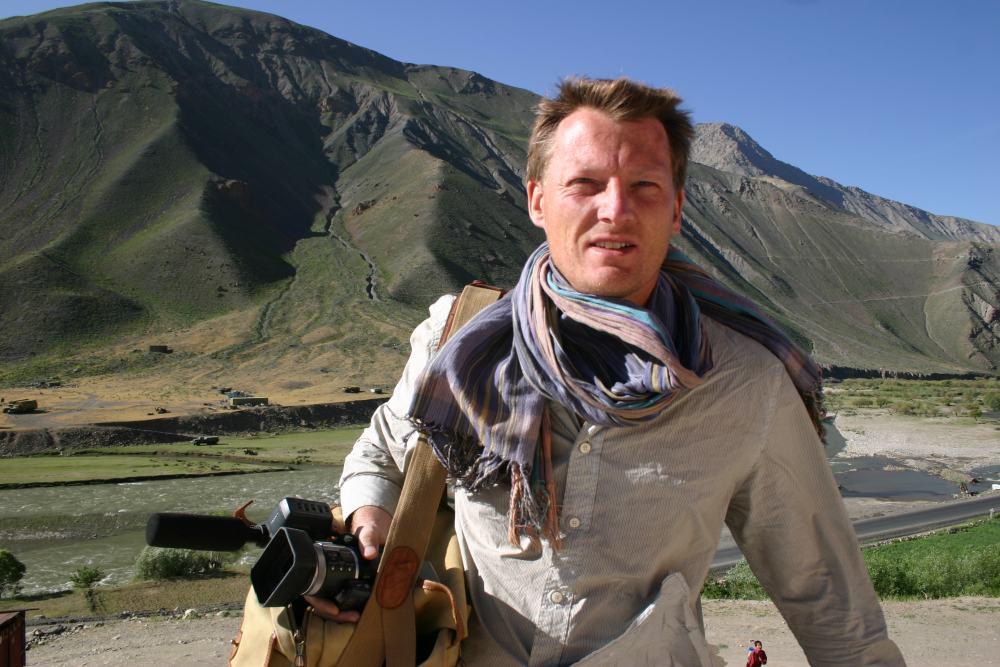 Benedict Allen - Sunday 22 January
Having recently returned to Papua New Guinea with BBC Security Correspondent Frank Gardner to film for BBC2, Benedict Allen looks back on his earlier visits to this culturally diverse country some 30 years ago.
He will recall many extraordinary tales, from his initiation ceremony to make him 'a man as strong as a crocodile', to the Yaifo – a small group of people with whom Benedict was the first 'outsider' to make contact.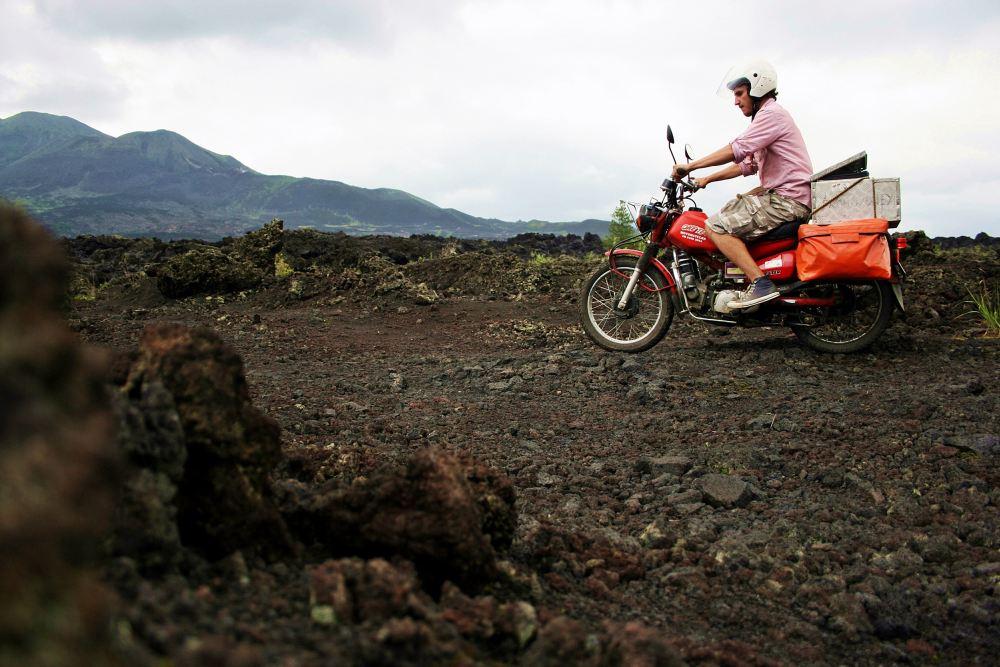 Nathan Millward - Saturday 21 January
On a wing and prayer was Nathan Millward's spontaneous mantra as he rode 23,000 miles from Australia to England on a postal bike called Dorris!
Neither well-travelled, nor prepared in the slightest, Nathan came up with the idea of getting from Sydney to London without triggering his fear of flying. For footwear he had Converse trainers, for storage a milk crate, for accommodation a tent.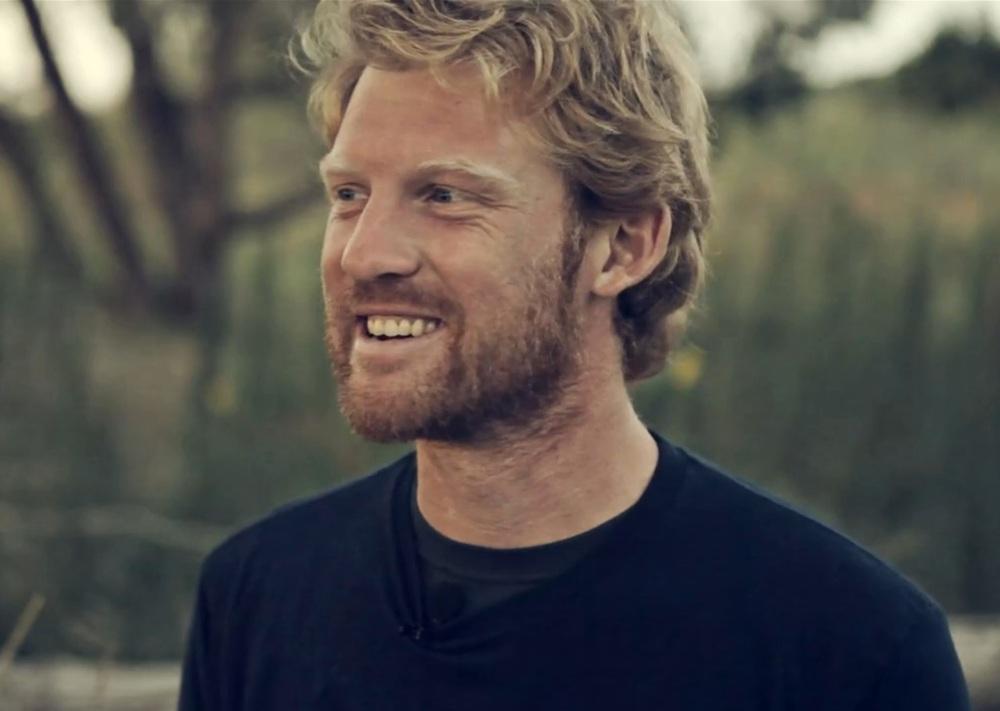 Dave Cornthwaite - Sunday 22 January
Since quitting his job as a self-confessed 'bad graphic designer' in 2005, Dave Cornthwaite has broken distance records on skateboards and stand-up paddle boards, visited over 100 countries, completed 12 different non-motorised journeys over 1000 miles and founded a tribe of adventurers with more than 3000 members. Spend half an hour with Dave and you'll be ready to say yes a lot more.
Tickets:
General show tickets cost £8 in advance or £10 on the door; under 16s are free. Weekend tickets are also available for £12 in advance or £15 on the door. For full details and talk timetables, please visit adventureshow.com or call 0871 230 7159.
To book special discounted tickets at only £5 each use code ACTIVE at the following link ats.seetickets.com