This wishbone-shaped lake is 47km-long and 4km-wide, covering 146 square km in total, which makes it the third largest lake in Italy. It's surrounded by mountains in the region of Lombardy, not far north of Milan.
The biggest towns sit on the southernmost tips of the lake – Lecco on the eastern leg and Como to the west. On the peninsular between them is the fashionable village of Bellagio, part of the ferry network that runs between the popular spots of Menaggio and Cadenabbia on the west coast, and Varenna on the east coast. The north end of Lake Como is also home to small villages including Dongo and Domaso which are well worth a visit.
Dotted along the shore are some of the lake's biggest attractions: stunning villas like the Balbianello (best known for its role in James Bond and Star Wars movies) and historic hotels like the Grand Hotel Cadenabbia (where Queen Victoria once stayed). Behind them, mountains are crisscrossed with a variety of footpaths for hikers, following Roman roads, former railways and smugglers routes.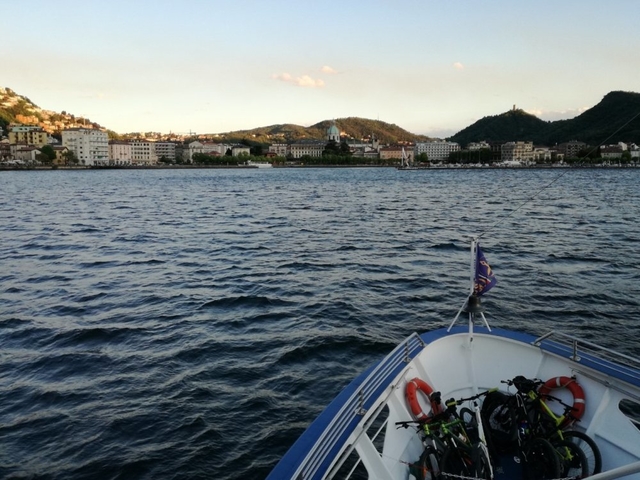 For cyclists, there are some of Europe's most iconic bike paths on the lake's doorstep – the Madonna di Ghisallo and Muro di Sormano are two must-rides. A funicular from Como (south) and cable car from Argegno (west) are on hand to assist with the uphill journey, and worth taking even if just to enjoy the view!
Water sports are offered all over the lake, including windsurfing and kite surfing (more popular on the breezier top half of the lake) as well as paddle boarding, kayaking and Lake Como's most loved water activity, boat rides (captained charters, licence-free rentals and everything in between are available from numerous shoreside locations).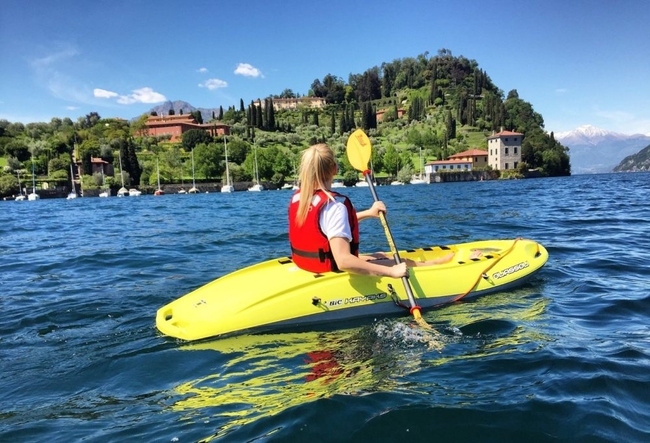 Not every day needs to be action-packed, though! Lidos in the villages of Bellagio, Cadenabbia, Menaggio and Lenno offer outdoor swimming pools and loungers, and there are several golf courses in the vicinity, including the Menaggio-Cadenabbia golf club which has beautiful lake views.
A number of day trips are doable from this area. Taking the train to Milan is a popular one, and you can also cross the border to Lugano or St Moritz in Switzerland.
You can reach Lake Como by flying into Bergamo or the airports in Milan, which are served by scheduled flights from airlines like Alitalia and British Airways and charter flights paired with hotels offered through online travel agents like SNO.