1. Follow in the tracks of champions
Andorra attracts top cycle events such as the Tour de France, Vuelta a España and the Volta a Catalunya, and amateurs can ride many of the same roads as the pros.
The 2015 Andorran leg of the 2015 Vuelta, dubbed the 'Queen Stage', is one such route, and has been adopted by the La Purito cycle touring event, which celebrates its third year in 2017. It's a challenging 138km route, including six mountain passes and covering 5,200m of vertical. Possibly the toughest stage of the entire 2015 Vuelta, it was where Chris Froome, fresh from his historic Tour de France win, had to retire after falling and fracturing his foot.
La Purito takes place on 6 August. Staged over three different distances - 25km, 80km and 145km - it attracts riders of all levels.
2. Exciting challenges - on and off-road
For the world's best road and mountain bike riders Andorra is firmly on the map, hosting several renowned cycle events in 2017, including the country's own Volta, which draws more than 1,500 pro and amateur riders, eager to test themselves on one of the four race options, from a 21km beginners' mini-circuit to the 109km long route with 4 strength-sapping climbs.
• 2017 Masters MTB World Championships, 19-24 June. La Massana
• 2017 MTB World Cup, 26 June-2 July, Vallnord Bike Park
• Volta ALS Ports D'Andorra, 16 July (Tour of the Andorran Passes)
• La Vuelta a España, 21-22 August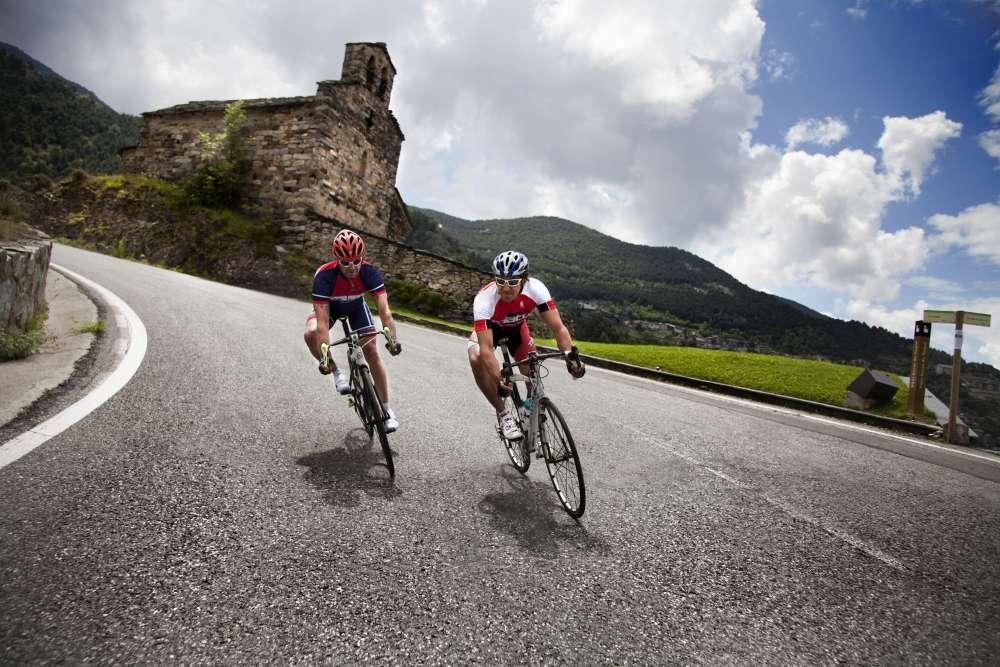 3. Over 200km of MTB routes and world class bike parks
In the spring, the two main ski areas – Grandvalira and Vallnord – are transformed into a network of thrilling downhill routes, adventure and freeride circuits, plus two bike parks. Vallnord Bike Park and Grandvalira Mountain Park have many kilometres of mountain bike routes at different levels. Cross-country, off-track, four-cross, BMX and downhill circuits are all there too. One day mountain bike hire is around €25. A day pass to Vallnord Mountain Park is also €25 and includes unlimited use of the lifts, jump, zipline, archery, downhill karting and MTB hire.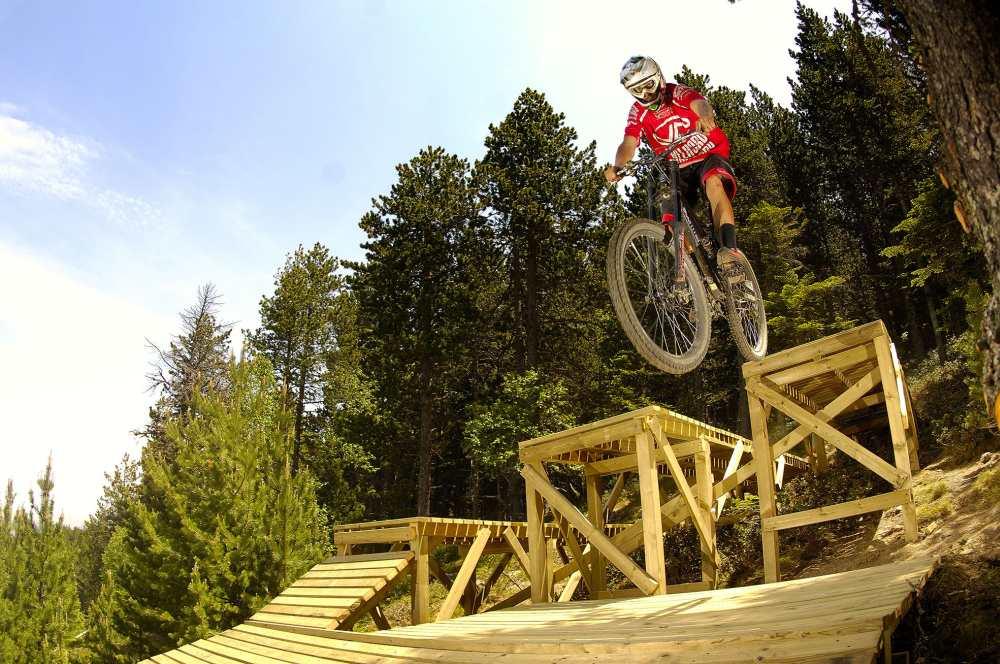 4. Cycle-friendly accommodation
Andorra has plenty of cycle-friendly accommodation – look for the cycling symbol to ensure the warmest of welcomes. Facilities include secure storage, as well as a well-equipped cleaning area. You also get longer breakfast hours and meals and picnics designed for cyclists. Many have their own wellness centres, including indoor and/or outdoor pools, Jacuzzis and gyms. For example, choose from a 4-star boutique hotel with its own à la carte restaurant (hotelpalome.com ), or a 4-star hotel complete with Irish pub (hotelmagicmassana.com) or a hotel with its own bowling alley and disco (hotelnordic.com).
5. A wealth of cultural and natural wonders
Cycle tourists will enjoy exploring Andorra's seven parishes and quaint towns, such as Ordino, where the Iron Route - linking the country's old iron mines and mills - offers an insight into Andorra's cultural heritage.
Andorra's three nature parks include the UNESCO World Heritage-listed Madriu Perafita Claror glacial valley, where mountain restaurants called 'bordas', well-worn paths and the remains of ancient forges are reminders of more than 700 years of Andorran history.
The most demanding cycle routes are found in the Comapedrosa National Park, home to Andorra's highest peak at 2,942m. Bike riding in the stunning Cortals Valley is also especially popular.
It's the little details…
… that make the difference when riding in Andorra: Each climb comes with cycle-specific information, indicating the number of vertical metres to go, and the percentage elevation for the upcoming kilometre.
Details of each of the 21 cycle routes can be found on the Visit Andorra website, including the level of difficulty, its length and the climb. Alternatively, you can download the free Active Andorra app to get the routes on your phone.