Sitting in the rolling hills of inland Cornwall, Hoburne Doublebois consists of not much more than well-spaced lodge accommodation, a small playpark, a games room, and a 9-hole golf course. This is very much a selling point though, a departure from the bright lights and on-tap entertainment of classic British holiday parks, where you might not set foot outside the park for the entire week.
We arrive on the leafy site and check into our lodge. Immediately inviting, it feels as good as any other holiday home we've had the pleasure of visiting. The spacious living area overlooks the rolling countryside through large picture windows, and the bedrooms are modern and comfortable. Family-friendly considerations have also been taken care of, with a dishwasher, large fridge freezer, and even a washing machine for a hassle-free stay. Granted, there is no swimming pool with water slides on site, but there is an option for a hot tub with your lodge.
Despite the temptation to spend the week going wrinkly in a hot tub, we remind ourselves that this is just a base from which to explore the Cornish countryside. And a fantastic base it is too, with easy access to the coast, Looe being 25 minutes drive South, and local attractions like the Eden Project within close proximity. If you have a thirst for the extreme, Adrenalin Quarry, just on the edge of Eden Project has one of the UK's longest zip wires, at 490m long.
For the more active family though, this is paradise. The park itself has direct access to woodland walks worthy of any hiker's attention. Only slightly further afield we visit the tumbling white water of the Golitha Falls and the National Nature Reserve it sits within. This wondrous maze of ancient Oak and Ash woodland is home to many different species of flora and flora, rare mosses, and several species of bats. The main attraction though is the now roaring River Fowey carving its way through, creating a spectacle of pools, waterfalls, and white water along its way.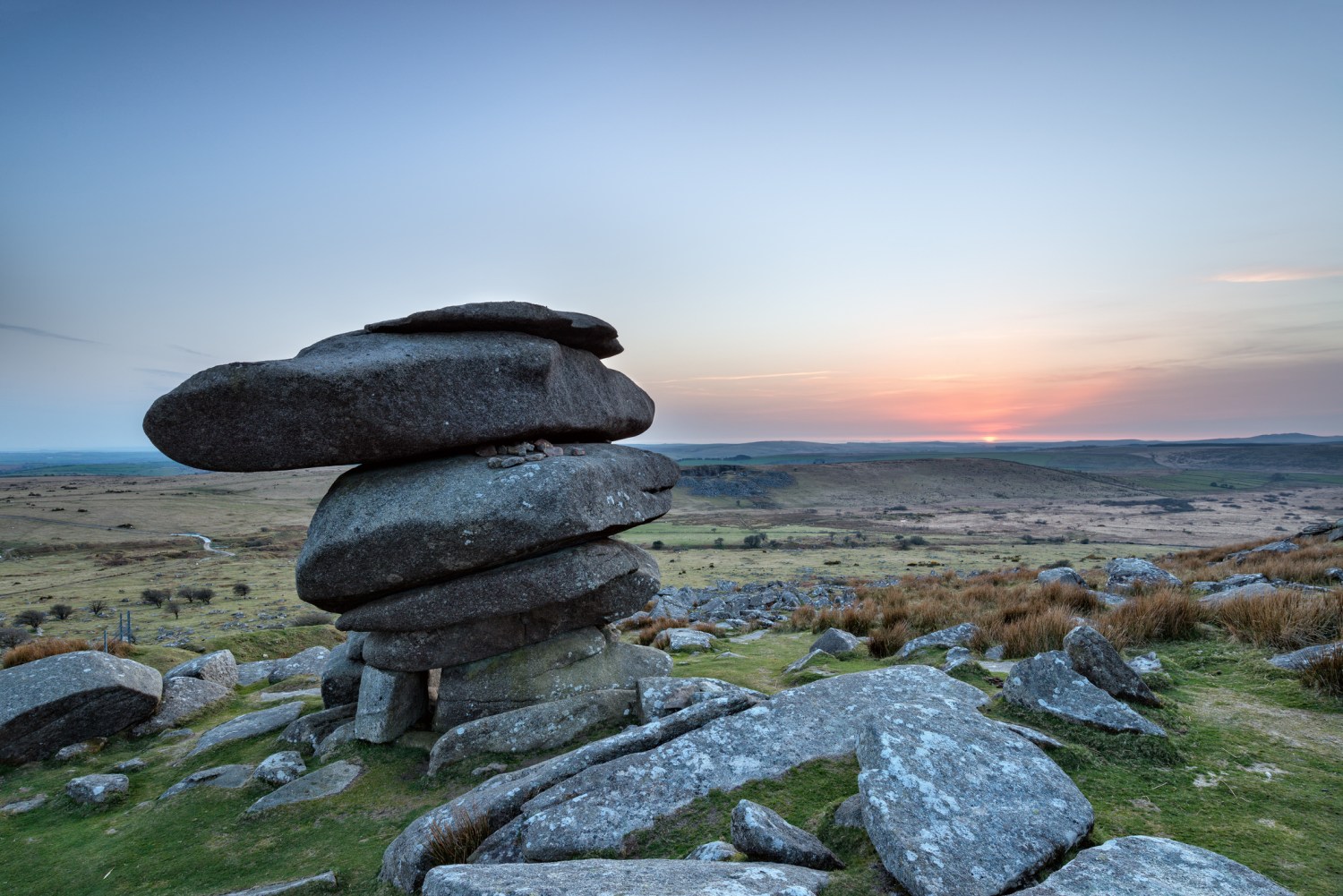 A stone's throw beyond the Golitha Falls National Nature Reserve sits the 208 sq km expanse of Bodmin Moor, which is home to Bronze Age cairns, medieval bridges, and grazing ponies. Although punctuated by towns and villages as well as signs of past life in ruined mines, quarries, and farmsteads, much of the moor is remote and wild. Our kids seem to come alive in the vast open expanse, spotting remnants of old mines and strange granite formations like the Cheesewring, a rock outcrop of granite slabs caused by weathering that punctuates the otherwise bleak moorland horizon.
Head North or South from here and you will reach the coast, but, with the South closer, we opt to explore Looe. On a blustery autumn day, the town takes on a mellow character, with gently bobbing boats in the harbour and space to wander on the beach. Building sand castles and exploring rock pools along the shores, waves crashing gently around us, we feel like we're being bathed in a sea of calm. We head west from Looe to pick up the South West Coast Path. Meandering past bays and inlets with remnants of shipwrecks and tales of smugglers, the walk ends with a refuel in the picturesque Polperro, a quaint harbour town nestled at the water's edge inside a steep-sided valley.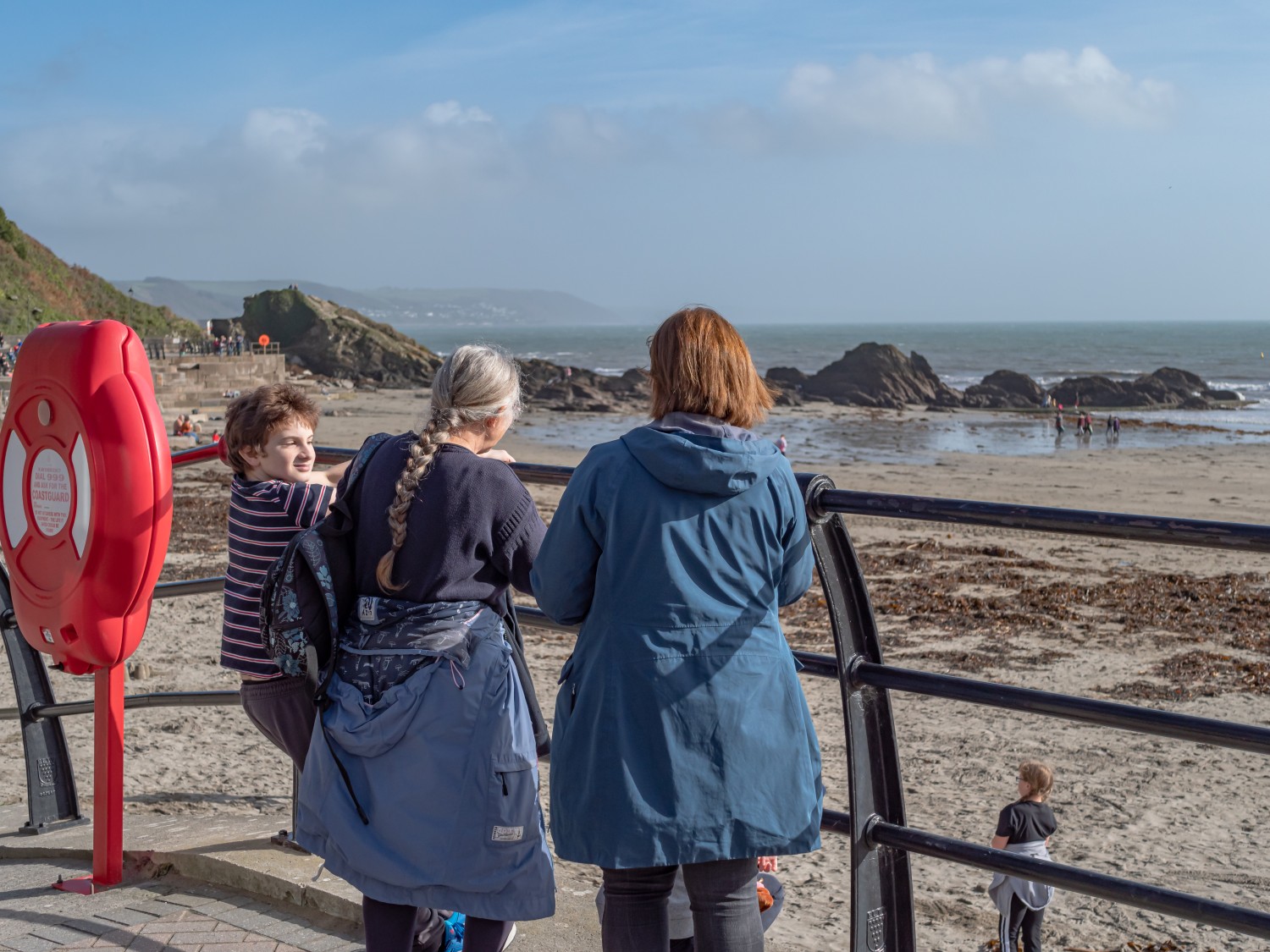 After each long day in the typically autumnal British countryside, we return to the peace and tranquility of the holiday park and our cosy lodge, sinking into the warm hot tub, our backs gently massaged by lightly pulsating jets of water. We look up at the night sky, rain lightly spattering our faces, and feel truly relaxed in this little corner of the Cornish countryside.