Sponsored content
The outdoor life doesn't always have to be lived in a whirl of technical gear that is practical, but doesn't really cut it in the style stakes when it comes to relaxing in a café or restaurant at the end of a hike or bike ride. If you want adventure clothing that lets you enjoy your favourite outdoor pursuits, yet is stylish enough to chuck on and wear all day, Royal Robbins' range of summer garments is for you. One wardrobe that goes anywhere meaning more adventure with less packing.  
The legendary brand's summer clothing collection - available this season at Cotswold Outdoor - features a selection of lightweight, sustainable and versatile pieces that take you seamlessly from the hiking trail to the restaurant table. 
The brand was launched in 1968 by pioneering Yosemite climbers, Liz and Royal Robbins. They believed there was a gap in the market for functional clothing that also looked good. The pair were part of a legendary group responsible for coining the sustainable concept of 'clean climbing' and their love and respect for the natural world continues to be integral to the approach taken by the company today.   
Royal Robbins' spring/summer 2023 collection has the company's highest sustainability standards yet, with 64% of all its styles made using materials that contain 50% or more lower impact fibres. These include preferred cotton, recycled polyester, preferred forest materials such as rayon; recycled hemp, and preferred wool.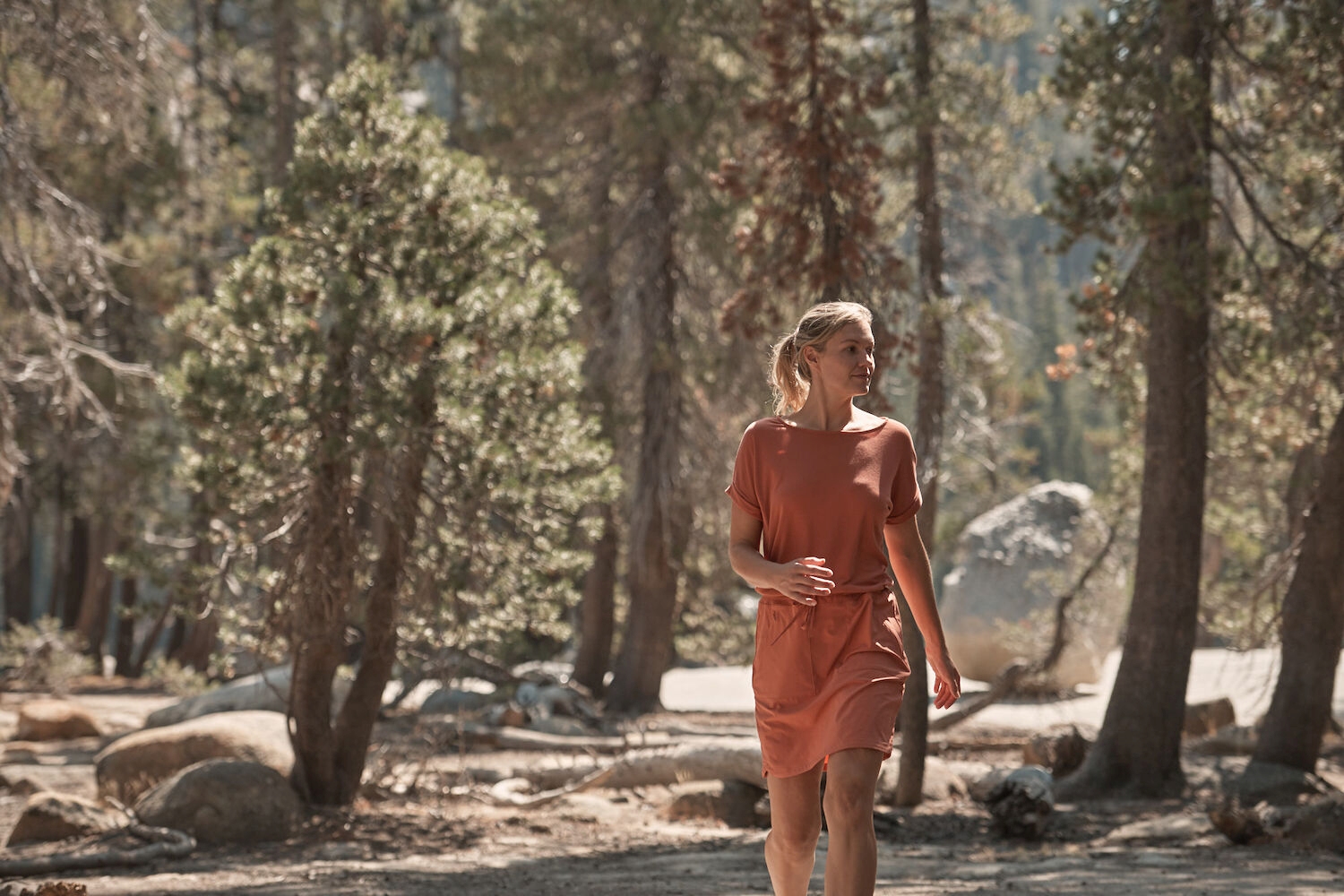 Here at Active Traveller, we're always on the hunt for gear that will make packing and dressing for epic adventures easier so we took a deep dive into the new assortment available at Cotswold Outdoor. Some of our favourite pieces include: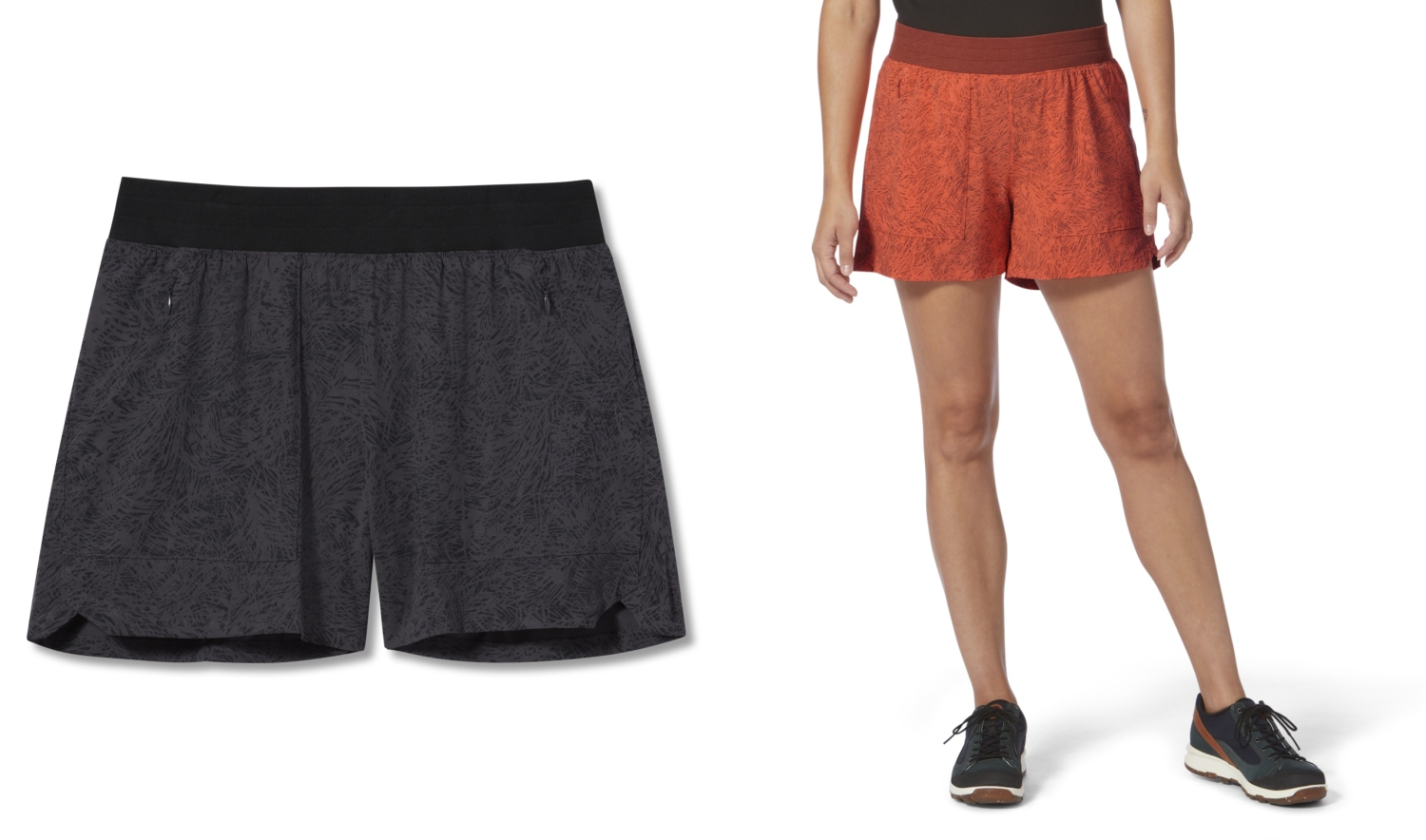 Women's Spotless Evolution Short
Sporty and lightweight, the Spotless Evolution Shorts' combination of style and practicality is ideal for active travellers and means you can get dressed once, and be as ready for a morning's hike as for a dinner in a city restaurant. The four-way stretch fabric guarantees easy movement on the trail and the two front zipped pockets provide a handy place to securely stash your belongings. The Bluesign® approved, recycled-blend fabric features HeiQ Stain Away technology so you can easily rinse out stains. They are also wrinkle-resistant which means they'll stay looking good even after being shoved at the bottom of your pack while travelling. 
BUY NOW at Cotswold Outdoor: cotswoldoutdoor.com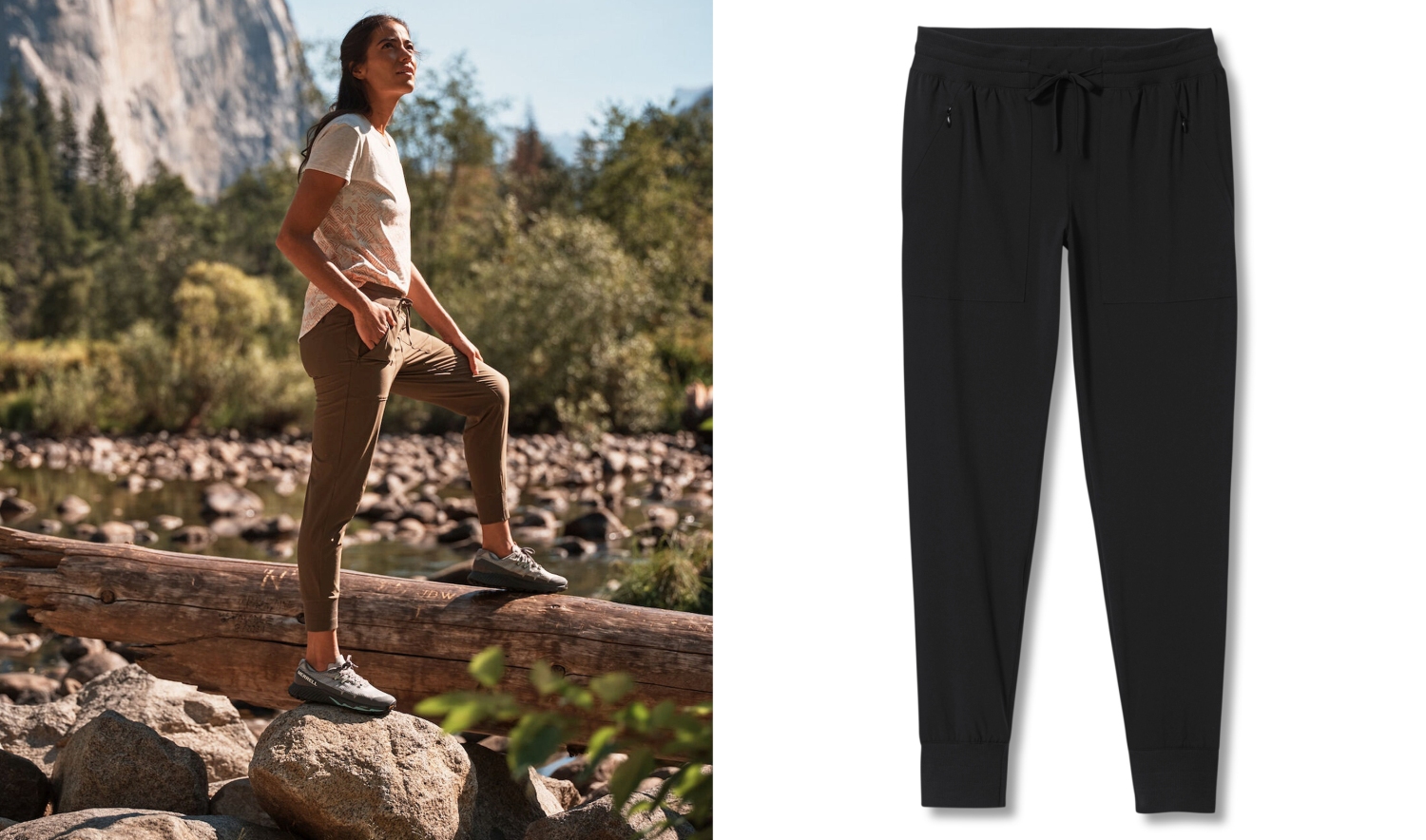 Women's Spotless Evolution Jogger
Light, breathable, flexible – these sustainable joggers might well be the ultimate trousers for travelling. Super comfy to wear on long journeys, they are technical enough for days on the trail too. They've been thoughtfully designed with a flattering cut and stain-resistant 'spotless' fabric that makes them a great option for city breaks as well. Made of 86% recycled post-consumer plastic bottles, you're helping to keep rubbish out of landfills and oceans too.
BUY NOW at Cotswold Outdoor: cotswoldoutdoor.com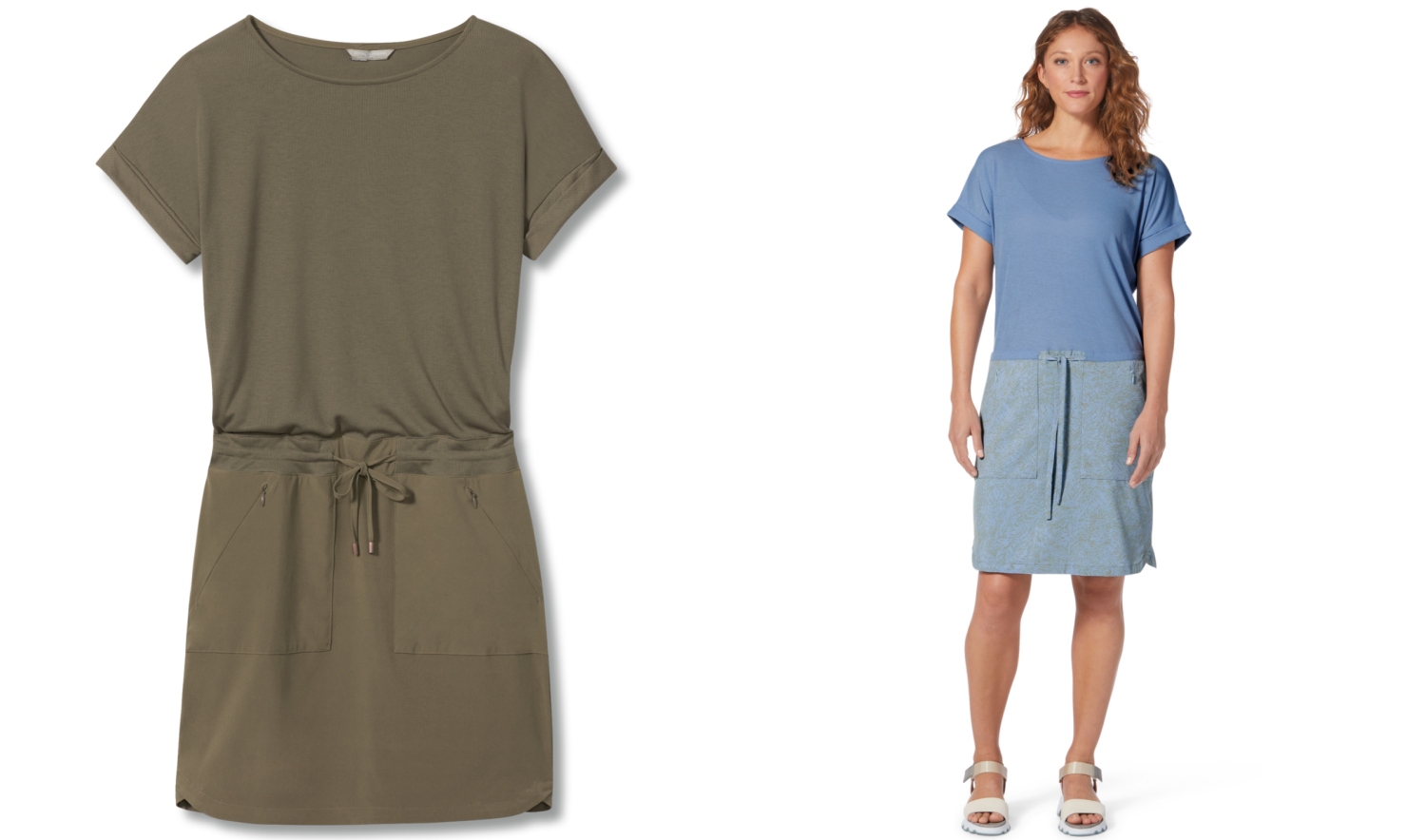 Women's Spotless Evolution Dress
This sustainable dress is perfect for outdoors play and quietly stylish downtime. Combining two Bluesign®-approved performance fabrics, the Spotless Evolution Dress pairs a softer tee with an airy, lightweight skirt to create an effortless combination. Its super light and packable design means it'll take up minimal room inside your case while the moisture-wicking fabric with Spotless technology ensures you'll stay dry, comfortable and stain-free all trip long.
BUY NOW at Cotswold Outdoor: cotswoldoutdoor.com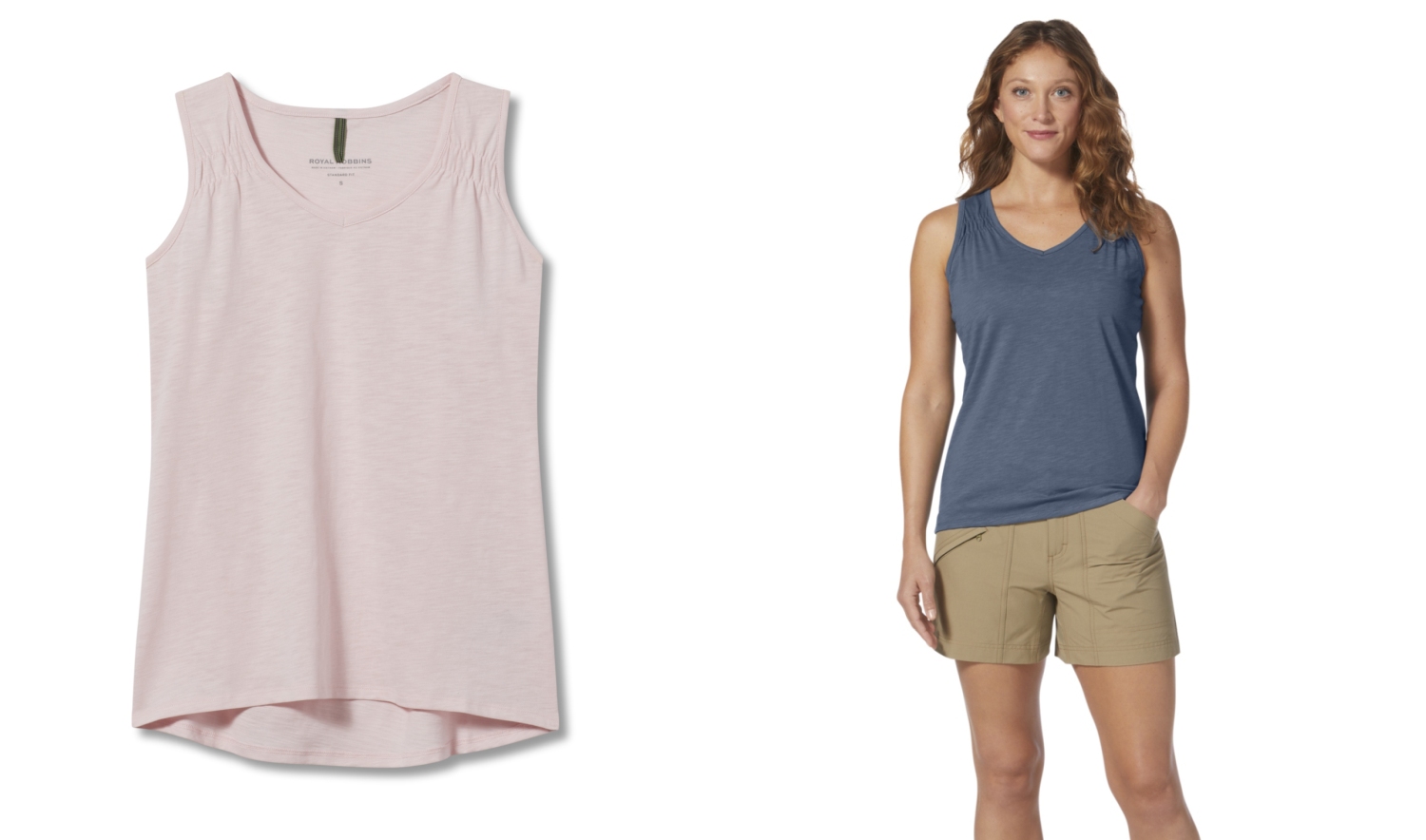 Women's Featherweight Slub Tank
A loose, comfortable tank for all types of traveller – the Featherweight Slub Tank is made from a blend of preferred cotton/recycled polyester which means it is not only breathable and soft on your skin, but is eco-friendly too. We love how airy and quick-drying it is and its timeless design means you can easily wear it for both daytime and evening outings. 
BUY NOW at Cotswold Outdoor: cotswoldoutdoor.com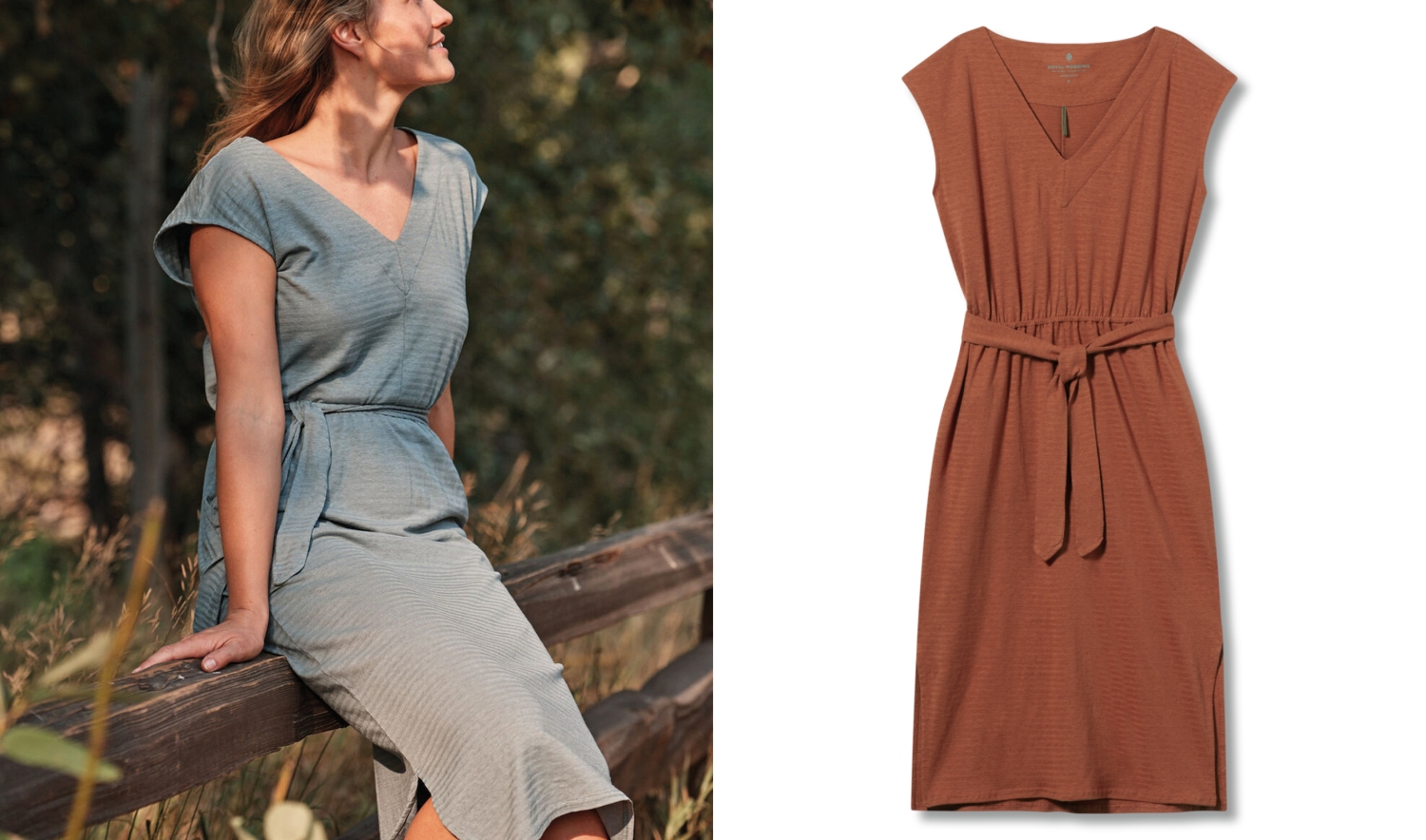 Women's Vacationer Dress
The perfect holiday dress: smart enough for dinner, casual enough for a stroll on the beach, the Vacationer Dress personifies a Royal Robbins summer. The eco-conscious tri-blend materials are light, breathable and soft, yet durable and naturally odour-resistant. This versatile, V-neck midi has an elasticated waist with a hidden zip pocket, a front tie to fine-tune the flattering fit and capped sleeves for a distinctly feminine style. 
BUY NOW at Cotswold Outdoor: cotswoldoutdoor.com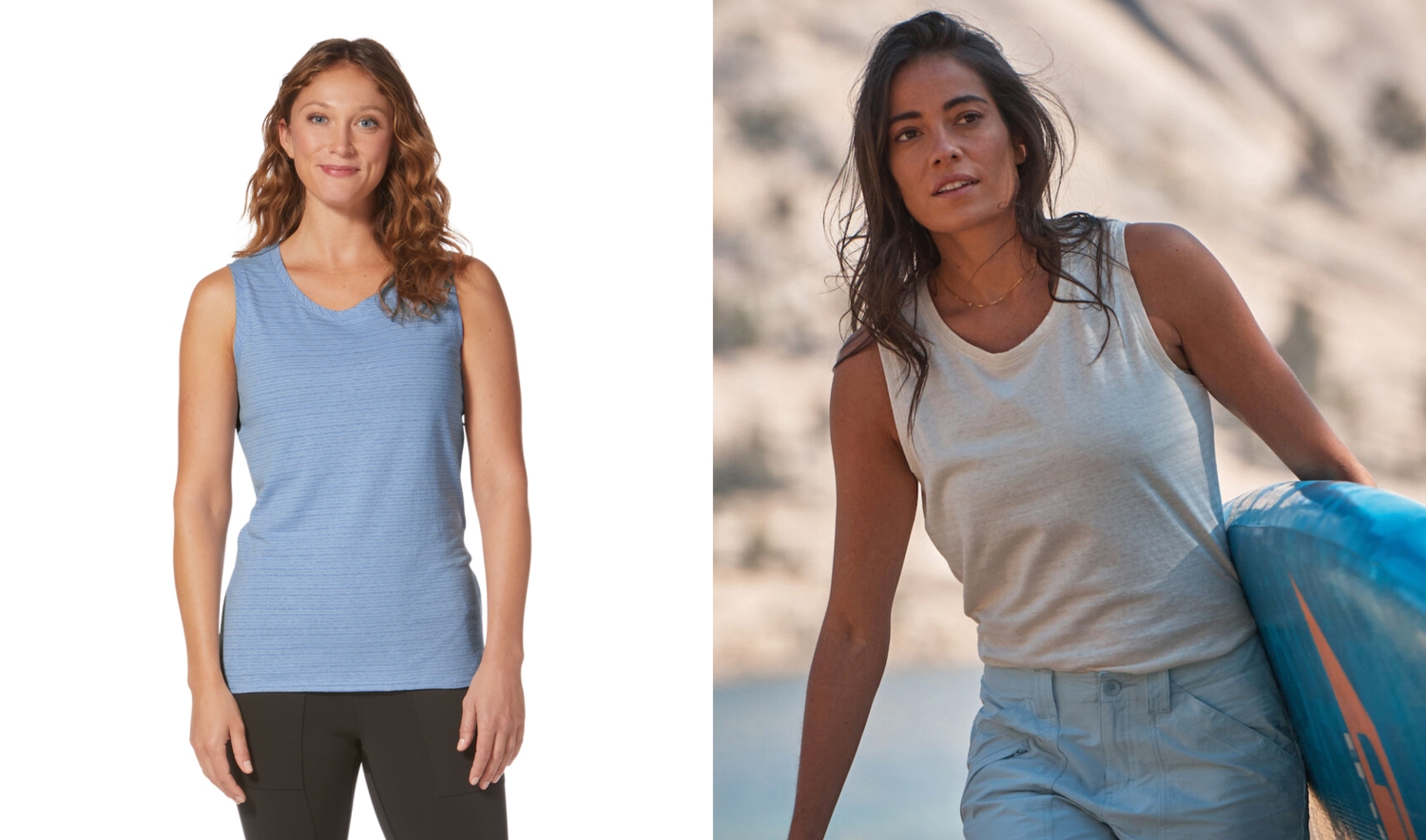 Women's Vacationer Tank
Royal Robbins has given your favourite vest top an adventurous upgrade in the form of its practical Vacationer Tank. Made from a sustainable and lightweight material, this travel tank combines organic cotton's comfort, recycled polyester's technical performance and hemp's natural durability and odour resistance for maximum practicality. Whether you're hitting the hiking trail or discovering an adventurous, new destination, this is an everyday essential you can layer up or wear on its own.
Find out more and BUY NOW at Cotswold Outdoor: cotswoldoutdoor.com