NORTH DEVON AND EXMOOR WALKING FESTIVAL
NORTH DEVON, ENGLAND
Following feedback about long journey times to the start of some walks, this is now a festival of two halves. The fi rst half, from Friday through to Tuesday inclusive, will have all the walks within the North Devon area. This means you can base yourself in Ilfracombe, Barnstaple, Bideford and surrounding villages that include accommodation. The second half, from Wednesday on, will move across to Exmoor and the Quantock Hills.

This means you can then base yourself in Lynton and Lynmouth, Porlock, Minehead, Dunster or Dulverton and surrounding villages.

NEED TO KNOW
Covering some of the country's most beautiful scenery, the festival, which runs from 28 April-8 May, has a choice of more than 50 walks, which vary in length and diffi culty.

ANGLESEY WALKING FESTIVAL
ANGLESEY, WALES
The festival features guided historic, wildlife and natural environment walks, singles walk, dog walk, specialist geology walks and walks for families. All the walks are guided by professional, knowledgeable guides who will help you get the most from your experience.

There will be the opportunity to spend more evenings in the company of local historians, and a chance to dine on local Welsh produce. Refreshments will be available in most places.

NEED TO KNOW
The festival runs from 28 May- 12 June and there will be around 35 walks this year with fi ve evening events over the twoweek period. Costs per walk will be £3.50 per person (children under 12 go free). Costs for evening events will be between £7 and £10. There will be a good mix of gradient, from easy to medium, with a few strenuous ones.

MALVERN WALKING FESTIVAL
MALVERN HILLS, ENGLAND
Nine days of walking offer a wonderful opportunity to enjoy breathtakingly beautiful views in Elgar country. Friendly guides lead the way and indicate points of interest you might otherwise miss. You will see views that have not changed greatly since Edward Elgar walked these hills and was inspired to write his music all those years ago. Some of these walks will be planned to appeal to families as well as serious walkers.

NEED TO KNOW
The festival takes place from 28 May- 5 June, and features 38 walks from beginner level to experienced hiker. The popular End to End Walk is now an End to End and Back event – for the very fi t only! Places will be limited, so book in advance. A new fl agship walk is the History Trail – 63 miles over six days. Accommodation list & walker registration at Malvern Tourist Information Centre, 01684 892289.
Best for active bookworms

RICHMOND WALKING AND BOOK FESTIVAL
RICHMOND, NORTH YORKSHIRE

Are you nuts about books and boots? If so, the ten-day Richmond Walking and Book Festival is the one for you. The walking part of the festival involves a choice of at least four walks a day – including the popular Wensleydale Chain, while writers such as Shirley Williams and poet Pam Ayres are among the guest literati who will deliver readings in the evening. There's also the chance to wind down after a day on your feet by listening to live music.

NEED TO KNOW
The festival takes place from 23 September until 2 October, and offers more than 30 guided walks through Swaledale and Wensleydale, ranging in distance from about 4km to about 20km. All have a moderate grading. Most of the guided walks cost £5, while other events vary from free to £15. Sorry, but dogs are not allowed. You stay in local hotels or guesthouses. See tourist Board website for details. Book the walks through the Books and Boots website or phone Castle hill Bookshop 01748 824243.
---

WALKFEST 2011
NEWTON STEWART, DUMFRIES AND GALLOWAY, SCOTLAND

City dwellers blighted by light pollution will have their eyes opened by the spectacle of the night skies above Galloway Forest Park, designated the UK's fi rst Dark Sky Park, in 2009. A local astronomer is on hand to help you get your bearings. And that's only part of the evening entertainment at this popular event – the biggest in the South of Scotland. As for the walking, WalkFest offers 27 guided routes over seven days, from gentle low-level routes to more testing hill walks.

NEED TO KNOW
The festival is held from 6-12 May. Early booking for the walks is advisable.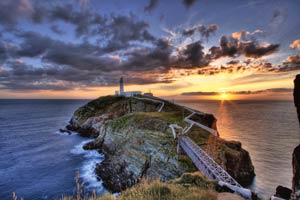 Best for varied activities

PEAK DISTRICT WALKING & OUTDOOR FESTIVAL 2011
DERBYSHIRE, ENGLAND

You can enjoy the great outdoors here in more ways than one – with more than 100 events to choose from. These include walks, strolls and hikes to suit all ages and levels, navigation and climbing courses, cycle rides and talks. One unusual pair of walks takes in the crash sites of several aircraft, including a World War Two American Superfortress.

NEED TO KNOW
The festival is held from 23 April-8 May and takes in some of the country's most beautiful walking country. All walks can be booked online or by phone at 01538 483741. Walkers will also fi nd more than 700 accommodation options on the website, from campsites and b&bs to cosy pubs and comfortable hotels.

MOURNE INTERNATIONAL WALKING FESTIVAL
WARRENPOINT, NORTHERN IRELAND

The Mourne mountains, designated an Area of Outstanding Natural Beauty, offer some of the best walking in Northern Ireland. This festival gives you walks from strenuous 20-kilometre mountain hikes to more moderate rambles through lowland routes. But all the walks during the three-day event are lengthy – from a 'mere' 10km up to a blister-inducing 40km. Your efforts will be rewarded with the diverse fl ora and fauna you'll come across, as well as the curious local myths and legends that the guides – from the Wee Binnian Walkers – will be only too pleased to pass on. There is even traditional music to greet you at the fi nish line. If you've any energy left, dancing at the Blister Ball on the Saturday will at least fi nish you off in style.

NEED TO KNOW
The Mourne International Walking Festival, from 24-26 June, offers ten mostly self-guided walks. The pre-register fees are £6 for one day, £12 for two days and £15 for three. Children under 16 go for half price, but must be accompanied by an adult. Dogs are not permitted. The Blister Ball costs £15.

THE ISLE OF WIGHT WALKING FESTIVAL
ISLE OF WIGHT, HAMPSHIRE

Many festivals claim to have 'something for everyone' but with more than 300 walks – and more than 500 miles of well-maintained and signposted footpaths – the Isle of Wight Walking Festival has a better right to such a claim than most. Now in its 13th year, walks range from a two-mile 'Mindfulness Walk' to a 72-mile non-stop 24-hour Round the Island challenge. But we especially like the Speed Dating Walk, which has notched up three weddings since it began fi ve years ago, the Hendrix Rocks! Walk, which visits the site of the famous 1970 music festival, and an assortment of Ghost Walks around Shanklin Old Village, Ventnor, Newtown and Carisbrooke Castle.

NEED TO KNOW
The festival runs from 7-22 May, and includes walks for all ages and all fi tness levels. Many of the walks are free, others have a fee, and some pre-booking is necessary – around 24,500 people took part last year. You can download a programme and glean further information about all the walks.
---

WALKING WEEKS
JERSEY, CHANNEL ISLANDS

Fancy a holiday in the Channel Islands? Go this spring – or wait till the autumn – and you can combine your break with one of Jersey's two Walking Weeks, now in their 10th year. There are woodland wanders, seaside strolls and foodie trails. Or you see the whole island by walking along the coast for fi ve days, every stroll starting where you fi nished the previous day.

NEED TO KNOW
The Spring Walking Week, from 14-21 May, offers nearly 40 free guided walks, while the Autumn Week, 10-17 September, offers up to 55 guided walks. All the walks are categorised from green (easy) to red (diffi cult) and ranging from three to 32km. Some of the walks are suitable for smaller children, but an adult must accompany kids. Most of the rambles are free, pre-booking is only essential where stated. Choose accommodation from camping to 5-star hotels.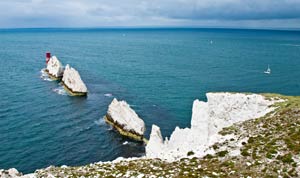 Best for evenings away from the telly

MIDSUMMER NIGHTS STROLLS
NATIONWIDE

Wind down after a day at work (or school!) by joining one of the Ramblers' Association's traditional 'Midsummer Nights Strolls', which are organised by local groups all over the UK until September. And don't ruin it by rewarding yourself with an ice cream: the Ramblers' Association calculates that you have to walk 2.5km to burn the 160 calories you'll consume in a 99 Flake. The walks are generally gentle-to-moderate and are family-friendly.

NEED TO KNOW
The Midsummer Nights Strolls are all free, ranging from about 7km to about 15km. You don't need to be a member of the Ramblers' Association, although if you do more than one walk you'll be asked to join the organisation (£31 a year). For more information,
visit ramblers.org.uk
to find the nearest walking group to you, visit
www.ramblers.org.uk
Best for a post-hike pint

BLACK SHEEP BREWERY BOOTS & BEER WALKING FESTIVAL
HAWES, NORTH YORKSHIRE

Everyone knows that the country pub forms an integral part of rambling, so it's a bit of a surprise that the Black Sheep Brewery Boots & Beer Walking Festival, now celebrating its tenth anniversary, is one of the few festivals to so openly combine the two. This threeday weekend event has self-guided walks ranging from short to, er, long, which never venture too far from a decent pub.

NEED TO KNOW
The festival runs from 9-11 September and offers 14 self-guided walks with information provided by Mark Reid, the author of the Inn Way guides to pub walks. Registration is £25, and you'll be given a commemorative T-shirt and goody bag. You can also go on guided tours with Reid for an extra £10 per day. There's 'après-walk' fun at the Fountain in Hawes, and lively evening entertainment over the weekend. Pre-booking is essential.