USA Rocky Mountains, Chile and Thailand – three amazing destinations to hike through whether you're suited to gentle rambles or conquering mountains. Taking a walking tour of these destinations with HF Holidays, brand new for 2020, is a brilliant way to get to know these wild landscapes and discover hidden gems on foot.
American Rockies
Go on a walking journey from Denver to Salt Lake City, crossing the magnificent Rocky Mountains through Colorado, Wyoming and Utah. This spectacular 12-night tour takes in three national parks and gives guests an authentic taste of the true Wild West.
Begin in the 'mile-high' city of Denver, Colorado. Explore the vibrant downtown and learn about the local history of the area before heading north, out into the prairies on the way to the Rocky Mountains National Park.
You'll cross the Continental Divide and into the park, with panoramic views around every corner. Walks will vary depending on the time of year, ranging from the Ute Trail, high in the alpine tundra, to searching for herds of elk on the lower grasslands.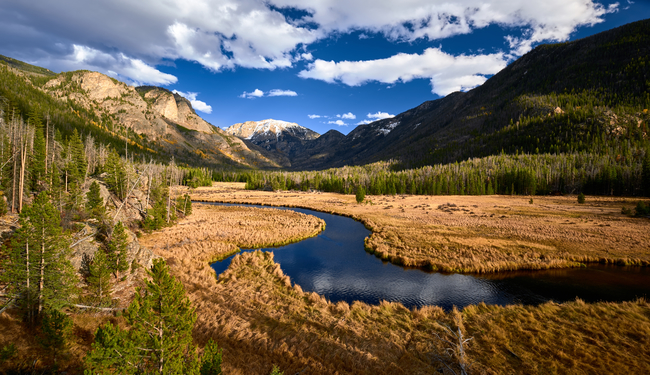 Next, into Wyoming and Yellowstone National Park. This unique landscape offers geysers, geo-thermal pools and formations, beautiful rolling meadows and abundant wildlife such as buffalo, bears, moose and osprey. You'll walk through the lush Lamar Valley with a local expert, trying to spot wolves, wander along the canyons above the majestic Yellowstone River and take in the amazing kaleidoscope colours of the Grand Prismatic Spring.
Third on the list of National Parks is the Grand Tetons. These iconic peaks are a stunning sight to behold as you take a stroll around the shores of Jenny Lake and stop-off at the famous Mormon Row of derelict farm buildings. You'll also take a gondola up into the mountains for a hike at 11,000 feet while enjoying breath-taking views of the surrounding Rockies. Enjoy some time in the buzzing town of Jackson before heading off to Utah and Salt Lake City.
The sprawling Great Salt Lake is a mecca for all kinds of birdlife, and don't miss out on a swim in the salty waters. Salt Lake City itself is a fascinating hub with its towering Mormon temple and lively downtown. Not to be missed.
The walks on this tour range from 1 to 10 miles per walking day on varying terrain from dirt trails to wide footpaths.
PRICE: From £4,849pp* for 12 nights.
BOOK IT: hfholidays.co.uk/holidays-and-tours/american-rockies
Chile and Easter Island
For great walks mixed with spectacular landscapes, fascinating culture and history, take a trip to Chile. On this tour, you'll walk through city streets, desert plains and wine country with part-day and full-day walks of up to 9 miles each.
Start by spending some time in Chile's capital of Santiago, a perfect blend of old-world charm and modern metropolis, before hopping on a plane and setting down in the sprawling Atacama Desert.
You'll be able to explore the otherworldly Valle de la Luna (Moon Valley), the huge Salar de Atacama, one of the world's largest salt lakes and home to the national flamingo reserve, and enjoy some of the clearest night skies in the world.
After a transfer back to Santiago, it's straight back out over the Pacific to the UNESCO World Heritage Site of Easter Island. The huge Easter Island heads, or moai, are fascinating to behold, and are nestled within some great hiking terrain. Extinct volcanoes, lush green hillsides and a walk around the crater lake of Rano Kau are just some of the sites to look forward to.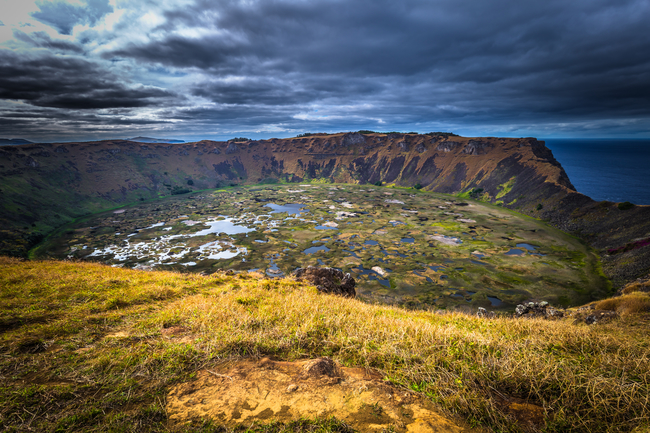 Back on the mainland and it's time to spend some time in the Casablanca Valley. Famous for its wine making, a bike tour through vineyards and tasting the local products is a great way to round-off the trip. You'll also be able to visit the colourful UNESCO World Heritage Site of Valparaíso, a coastal town well known for its steep funicular railways and interesting history.
It's also possible to extend the tour by two extra days to spend even more time in the beautiful Chilean wine country.
PRICE: From £5,199pp* for 13 nights.
BOOK IT: hfholidays.co.uk/holidays-and-tours/chile-easter-island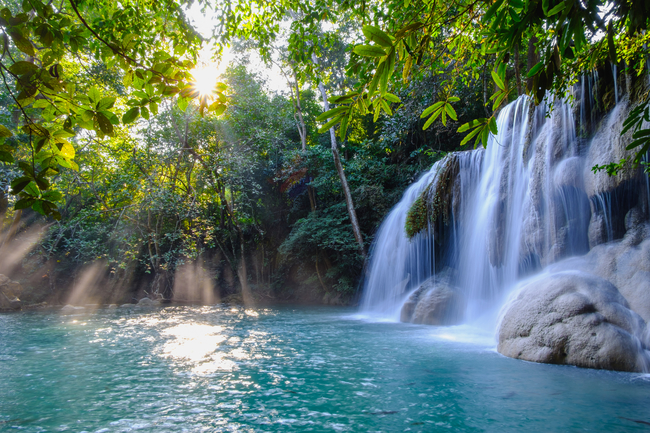 Thailand
From Thailand's bustling cities to its quiet, lush interior, any keen walker will be right at home in this vibrant country.
Begin your adventure in Bangkok, sampling the delicious local food and exploring the city by tuk tuk. You'll also have the opportunity to visit several wonderful landmarks such as the Pak Klong Talad flower market and Anantasamakhom Thorne Hall.
Leaving the lively city, you'll get a taste of local history as you visit the infamous bridge over the River Kwai, before heading into the spectacular Erawan National Park, well known for its many waterfalls and turquoise water. Here you'll wander through this serene wilderness discovering hidden caves along the way.
After a quick internal flight, you'll arrive in Chiang Mai and take a walk in the forests of Doi Suthep-Pui National Park. Take in spectacular views form the mountaintop temple of Doi Suthep, take a dip in the refreshing waters of Mon Tha Than waterfall, and marvel at the resident flora and fauna as the trail winds through bamboo and towering hardwoods.
A highlight of this tour is undoubtedly the time spent at the elephant sanctuary. Get to know the 30 Asian elephants who call the sanctuary home and take a 1.5 hour walk with these beautiful creatures through the jungle.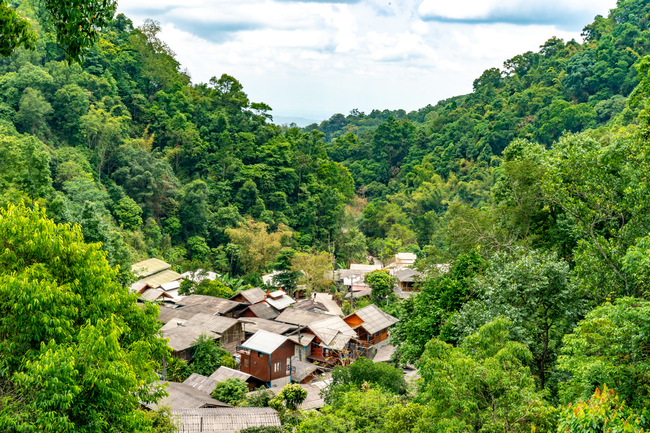 Spend time with local tribes and visit a shaman's house in the Mae Tang District, walk through rainforests and visit the famous Wat Rong Khun, also known as the White Temple. This mix of fantastic walking landscapes and the fascinating history and culture make Thailand a must-visit location for hikers.
Walks on this tour will be around 2-7 miles per walking day, through a variety of landscapes such as rainforests, mountain trails and rural tracks.
PRICE: From £2,849pp* for 12 nights
BOOK IT: hfholidays.co.uk/holidays-and-tours/thailand-guided-walking
Walking tours offer unique ways to explore new locations and give you a taste of different cultures and surroundings. HF Holidays specialise in providing outstanding guided and self-guided walking holidays all over the world, aiming to promote the love of the outdoors.
Find out more at hfholidays.co.uk
*Prices and offers are subject to availability on selected 2020 dates. Early booking offer ends 30 Sep 2019. Terms and conditions apply, please see website for details.