Whether you fancy taking on France's iconic cols on your road bike, pounding down single track in Croatia, conquering a long distance challenging in the UK or taking it slow with the kids in Sweden, Europe's beautiful and varied landscapes have something for every kind of cyclist.
There are plenty of pluses to going short-haul with your bike (or even staying in the UK for a cycling holiday) - it's easier to avoid plane travel and the hassle (not to mention the carbon emissions) that come from flying with a bike, plus there's no jetlag or days lost in the air when you choose a shorter journey.
Whether you love islands, mountains or the coast, and whether you fancy an adrenaline-fuelled mountain bike challenge or a laid back city-to-city cycle, we've got the perfect cycling holiday for you in our list of the test best European cycling holidays, which can all be booked as tours if you need a hand sorting accommodation, bike hire and luggage transfers.
Mountain bike the Swiss Alps, FRANCE & SWITZERLAND
Ski and snowboarding adventures may spring to mind when you think of sports in the Swiss Alps, but your favourite winter resorts are also perfect for whipping your mountain biking skills into shape come summer. Head from Chamonix in France across the snow-capped Alps to Zermatt in Switzerland on this challenging nine-day mountain tour with Alps Mountain Bike, which costs £856 per person, not including bike hire. You may have to slog up 8,750 metres of ascent on the route, but you'll be rewarding with a rip-roaring 14,400 metres of descent, too. And if you do fancy exploring a winter wonderland, Alps Mountain Bike also offer winter holidays using special fat bikes to take on the mountains in snow.
BOOK IT: alpsmountainbike.com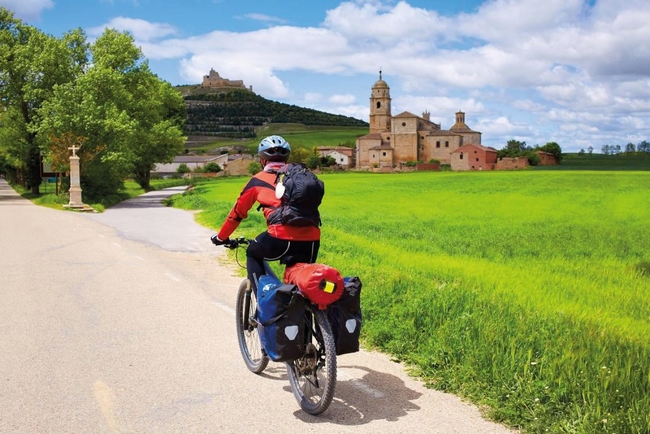 Camino de Santiago, SPAIN
The 'way of Saint James' was once a famed pilgrim's route from France to Santiago de Compostela in Spain, where the saint is buried. These days, it's still often walked by hikers - but we reckon the Camino is even better traversed by bicycle, as you can ride this fascinating route in just seven days. Along the 200-mile trail, you'll pass through the medieval city of Leon, ride in Galicia's mountainous landscapes and get to stop for a well-deserved tipple in El Bierzo's vineyards. If you're going it alone you can camp or stay in traditional pilgrim's inns each night, or Exodus also offers great supported and guided cycle tours over eight days for £1,647, including bike hire. A wonderful introduction to northern Spain.
BOOK IT: exodus.co.uk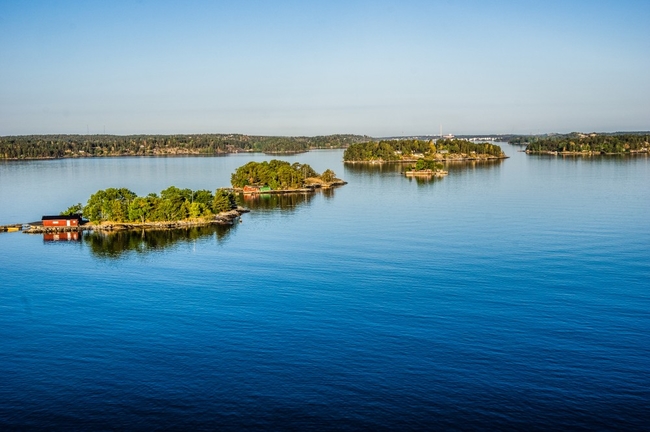 Island hopping, SWEDEN
Fancy island hopping on your next bicycle adventure? Stockholm in Sweden ought to have enough - it's home to a whopping 30,000 islands, many of which are perfect for exploring by bike and by boat if you're after a relaxed, family-friendly cycle holiday. Hop on and off ferries and go cycling along forest trails and coastal roads, stopping for swims and fika (Swedish coffee and cake breaks) along the way. On Nature Travel's self-guided Sweden bike and hike trip you'll stay in wooden cabins each night, with all your luggage transferred for you each day, and you can finish up your island adventure with a few days cycling around vibrant Stockholm if you want to incorporate a city break into your holiday. From £597 per adult for four days.
BOOK IT: naturetravels.co.uk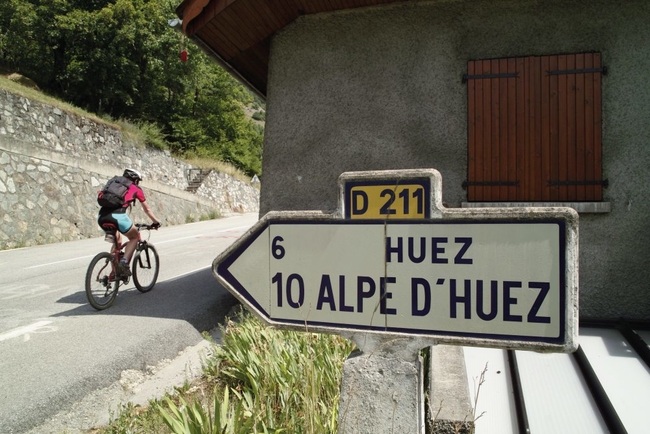 Ride your own Tour, FRANCE
If you watch the Tour de France avidly each year and dream of riding the same tough climbs as your lycra-ed heroes, look no further than Responsible Travel's Tour-inspired holidays in the French Alps. Travel from Geneva to Alpe d'Huez by road bike, ticking off a clutch of France's most famous and forbidding cols, including Colombiere, Aravis, Galibier, and Alpe d'Huez - you can even try timing yourself against the pro's best results. You can choose to go guided or self-guided, covering up to 70 miles a day on challenging but astonishingly beautiful mountain passes.
BOOK IT: responsibletravel.com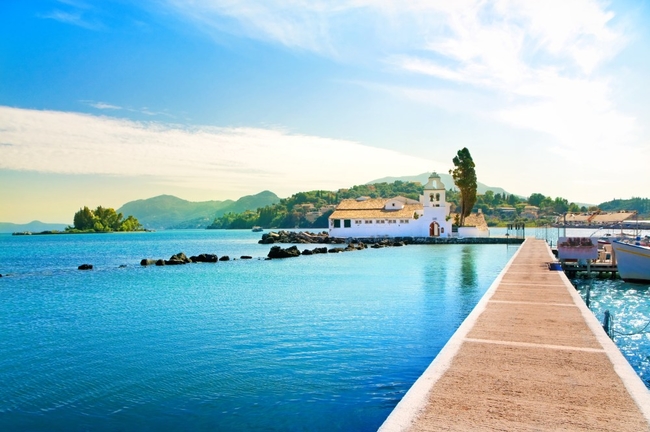 Autumn sunshine, GREECE
If you want a big serving of sunshine with your cycle holiday, grab your bike and head to Greece. Greece's mountainous mainland and thousands of unique and balmy islands are a delight to explore on two wheels, and the warm weather in spring and autumn make this the perfect part of Europe to cycle in if you're looking to book a tour between March and April and September and October. Hooked on Cycling's 'Ionian Islands by Bike and Boat' trip is a great organised introduction to some of Greece's finest islands, starting and ending in Corfu. £1,451 per person.
BOOK IT: hookedoncycling.co.uk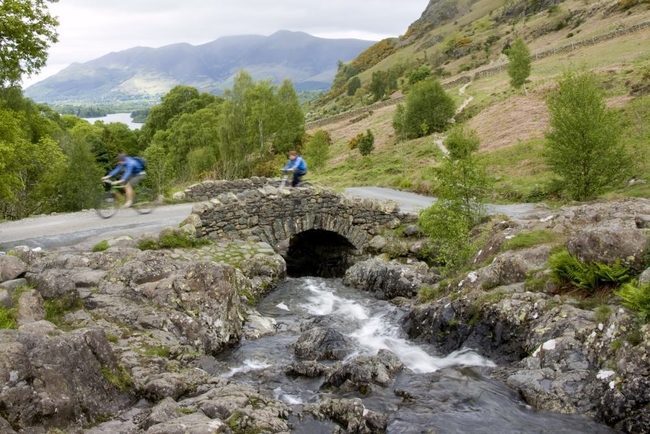 Coast to Coast, ENGLAND
If you're big on adventure but short on time and want to take on a great British challenge, look no further than England's Coast to Coast cycle route. Riding the breadth of Britain is a great way to cross epic scenery, including the Lake District, Cumbria and the North Pennines, in just a long weekend, starting at Whitehaven on the west coast and finishing on the east coast at Tynemouth. You can do the C2C route solo, but if you need a hand organising your ride, Skedaddle's self-guided route mostly follows quiet country roads and cycle path and covers 18-41 miles over five days, with accommodation in cyclist-friendly B&Bs each night.
BOOK IT: skedaddle.com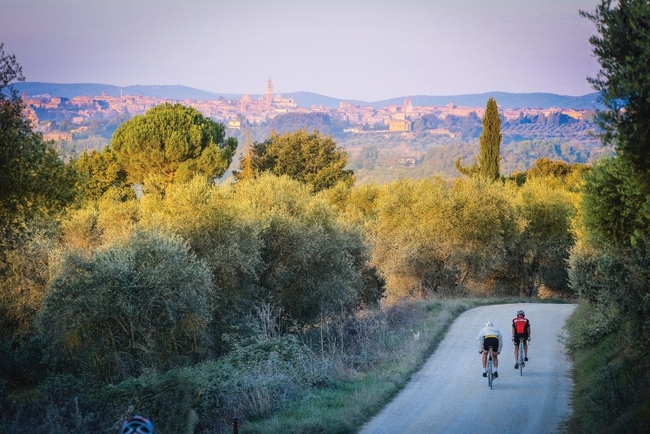 A taste of Tuscany, ITALY
Foodie cyclists need to pedal around Tuscany at least once in their lifetimes. If you don't fancy a DIY tour, Headwater's week-long self-guided Taste of Tuscany is the perfect introductory tour of the region's wine and gastronomy scene, mountain biking between the foodie towns of Montepulciano and Pienza with time off the bike for vineyard visits and olive oil tastings. And if you're planning a longer trip to Italy, you can always combine chilled-out Tuscany with more dramatic scenery. It's easy to hop to northern Italy by train with your bike on board to take on the epic mountain roads of the Dolomites. Prices on request.
BOOK IT: headwater.com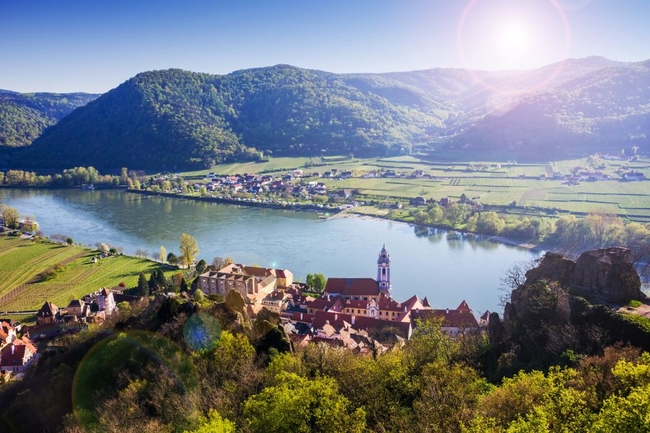 Cycle the Danube, AUSTRIA
Inn Travel reckon this is one of the most relaxing cycle holidays you can sign up for anywhere in the world, let alone Europe, and we'd agree. Meander down the winding Danube river on this laid-back ride between the Austrian towns of Grein and Krems over seven nights, passing castles and vineyards (including Wachau's beautiful wine country) and following the river as it flows through beautiful Austrian countryside. The route follows car-free cycle paths along the Danube the entire way, with luggage transfers taken care of and accommodation in cosy hotels each night. From £1,145 per person.
BOOK IT: inntravel.co.uke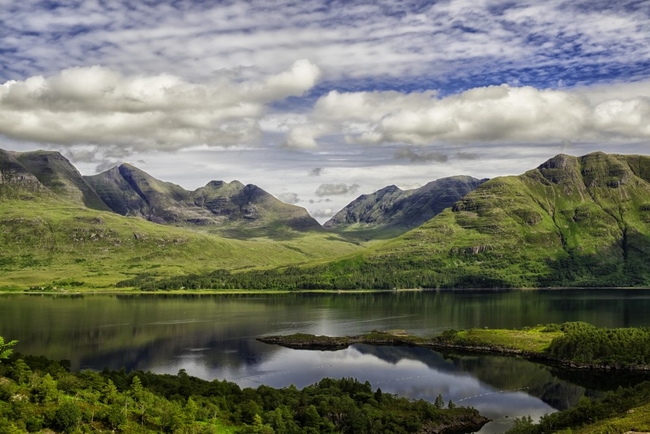 Ride the North Coast 500, SCOTLAND
Scotland's latest and greatest road tripping route is the North Coast 500, a 516-mile-long loop around Scotland's rugged north coast, beginning and ending at Inverness Castle. Far better than zipping past the route's rugged mountains in a car, though, is taking on this epic trail on a road cycling tour - and the NC500 is one of our must-bike cycle routes in Britain. Wilderness Scotland offers a seven-night cycle past towering mountains, sandy beaches, remote lochs and welcoming villages from £1,895, with accommodation in guest houses and hotels along the way (bike hire can also be arranged). If you dream of finding proper wilderness by bike in the UK, this is the cycle tour for you.
BOOK IT: wildernessscotland.com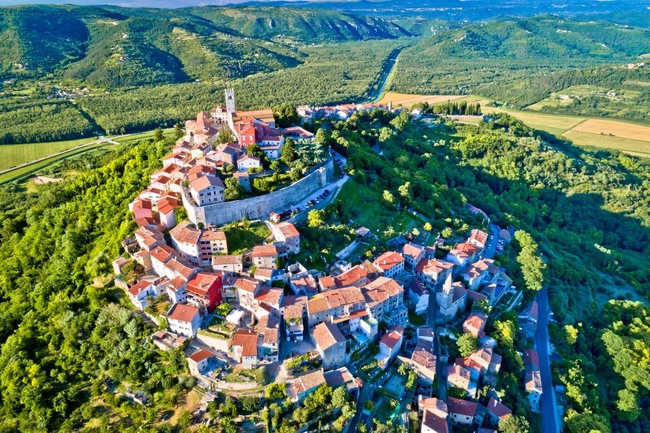 Istria by mountain bike, CROATIA
Experience Croatia's wild side on a mountain biking adventure through the Istrian Peninsula's mountains, olive groves and pine forests. This remote corner of the Adriatic is criss-crossed with trails that are perfectly suited to intermediate mountain bikers - ride a mix of exciting forest single track and relaxed coastal trails on this week-long cycle adventure with H+I Adventures, including the experience of riding the famous Parenzana trail. You may spend most of the day in the saddle but there's also plenty of time to explore old Venetian towns, try local wines and relax in a medieval spa hotel. From £2,450 per person.
BOOK IT: mountainbikeworldwide.com