Montane Minimus 777 waterproof jacket | £200 | 140g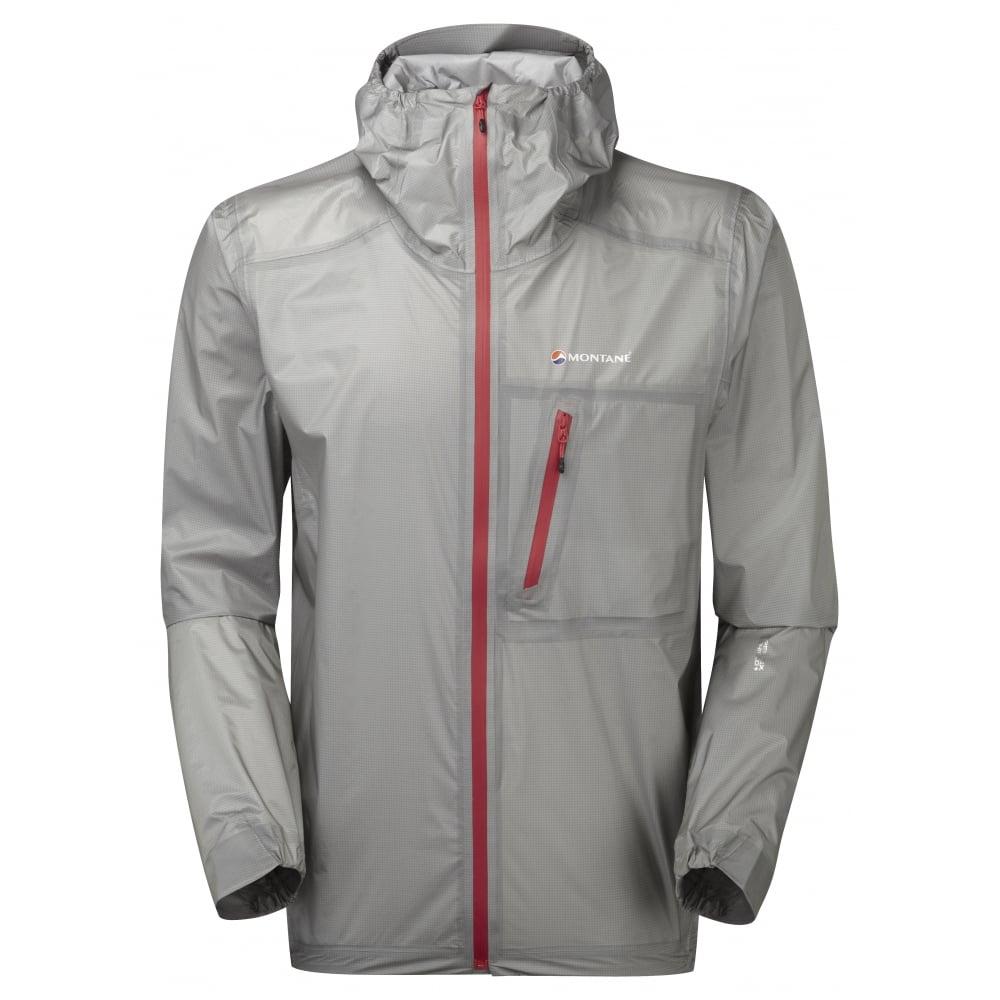 Montane and Pertex have managed to cram 3 layers into the whisper thin and light material of the Minimus: A 7-denier nylon face, a 7-micron breathable membrane and a 7-denier tricot backer. This is quite some achievement and results in a jacket that is fully waterproof (20,000mm HH) as well as feeling incredibly breathable in use. It's also quite comfortable to wear and doesn't unduly restrict movement when running or hiking.
Fit is athletic, we would have liked the hem to be a little more generous in length to provide more protection to the midriff area so we'd recommend going up a size if you're considering ordering online.
The Minimus 777 is built for those that are willing to forego the luxuries of adjustability in favour of the lightest possible weight and pack size. This is where we consider it to be one of the best jackets out there. Packed up, the fist sized Minimus can be stuffed into the smallest of nooks and crannies making it the perfect companion for trail running and wild camping jaunts.
Then there's the weight, at 140g it's in a very exclusive club of ultralight jackets, we know of only one which is lighter and that's since been discontinued.
Overall, as a multi-use jacket the Minimus 777 is easy to live with, durability when carrying a heavy pack could suffer considering the thin fabric but it still makes a very compelling option even if the price tag is a little steep.
Osprey Exos 48 backpack | £120 | 1130g

The shoulder straps and hip belt of the Exos are chunky enough to bear a decent weight, the back panel is solid and comfortable as well as providing great ventilation and the frame system provides a stable transfer of weight to the hips.
The compression straps are minimalist but not cheese wire thin so they still work well together with the internal compression strap to stabilise the load.
The adjustment from the shoulder straps, sternum strap, load lifters and hipbelt straps are all solid and durable and allow you to get a good fit quickly and easily, just make sure you use Osprey's excellent Pack Sizer app to identify the right size pack for you before you buy because there's no adjustable back panel to fine-tune your fit.
Storage is decent, the main compartment is accessed from the top and there are plenty of other storage options in the removable floating lid which can swallow a surprising amount of gear, the two stretch side pockets and the two zipped hip belt pockets. The removable sleeping bag straps give you potential for extra capacity inside your bag.
The material feels plenty thick and strong enough to survive many miles on the hills which is unlike some other lightweight packs we've tested which tend to sacrifice a bit of durability and general ruggedness in the quest for lighter weights.
The Stow on the go trekking pole attachment is absolute genius and allows you to keep moving while you check your map or GPS which can otherwise be a bothersome task, especially if you need to do it regularly.
Overall this pack ticks all the boxes for us, it's impressively stable, comfortable and well ventilated while somehow also being lightweight, practical and good value. If you're looking for a comfortable, lightweight pack for multi-day adventures then the Exos 48 should be your first port of call.
Coleman Fyrestorm Stove | £40 | 135g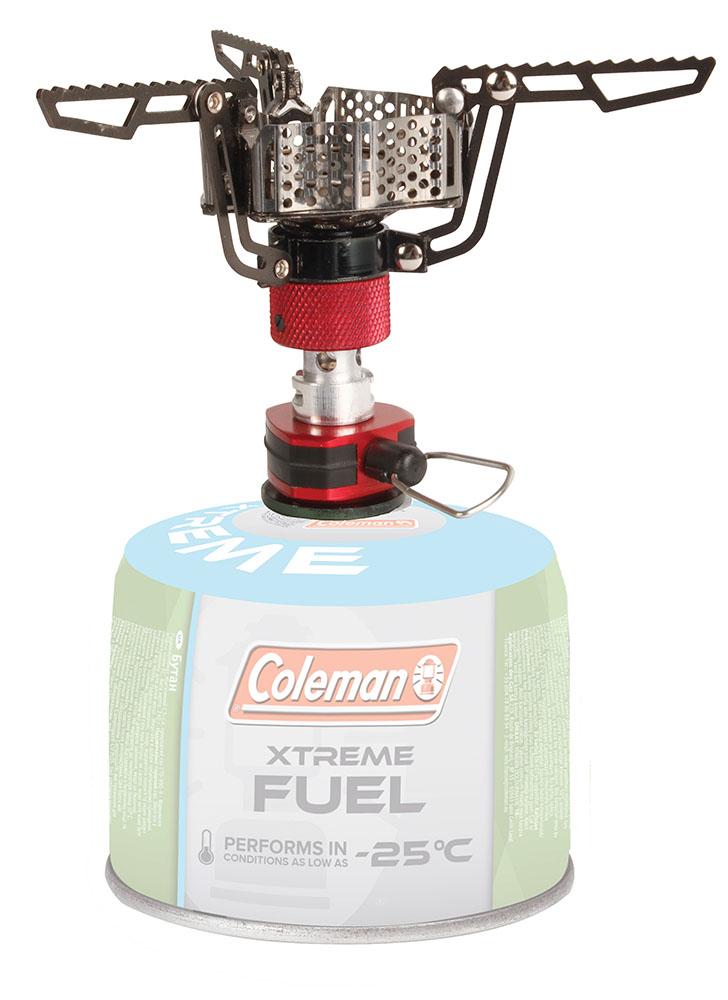 We picked up the Fyrestorm after our Vango Ultralight stove caved under the weight of an oversized pan. We wanted something a little more robust but still small and light enough for backpacking and wild camping use.
The construction is chunky and solid with good support for the pan holders allowing you to place plenty of weight on without too much worry. The arms are locked in place by a twist lock system operated by a nifty looking anodised chunk of aluminium. The connection to the gas canister is also anodised, quite trick looking and most importantly very sturdy.
In a strong breeze the Fyrestorm didn't boil as fast as an old and battered Jetboil but that's a given. Considering the wind levels, we would have expected an open stove to struggle with even staying alight but the Fyrestorm's Windblock system did its job perfectly well.
The weight of 135g is good when compared to other backpacking stoves including the aforementioned Jetboil which weighs in at a hefty 400g. The price of the Fyrestorm is also a major attraction, in an arena where manufacturers can charge astronomical amounts it's refreshing to see a great product at a reasonable price.
Overall this stove impressed us with it's performance on the hill and didn't make too much of a dent in either our wallet or our backpacks so comes highly recommended.
Therm-a-rest Mira HD sleeping bag | £357 | 820g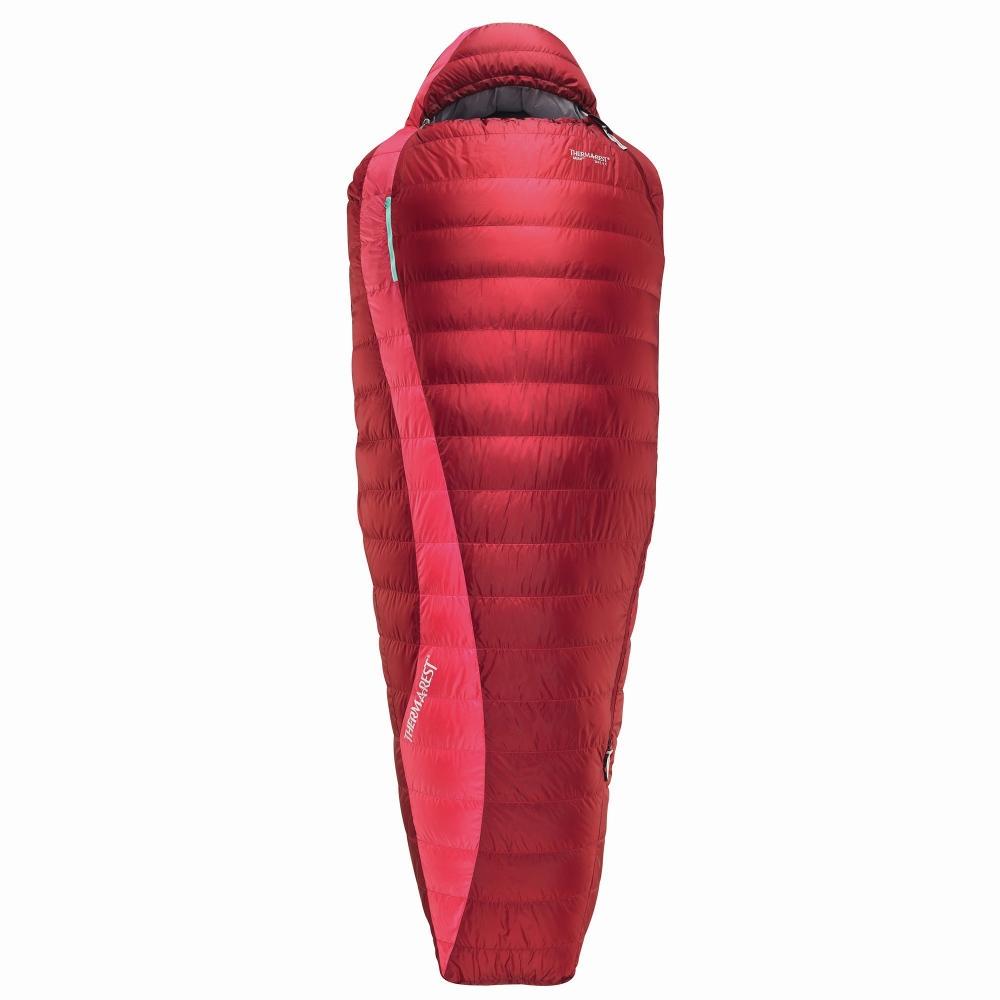 The Mira HD has a women's specific cut which shifts volume from the shoulders to the hips maximising loft and helping retain warmth. It is also shorter than a men's sleeping bag which reduces potentially cold empty space at the foot. Watch out for sizing as this 5ft 6in tester found space reduced to virtually nothing in the regular size.
The shape works really well, allowing enough freedom of movement for comfort but still staying warm throughout a cold spring night. The thermal collar is thick and the drawcord adjustable hood is effective, and we love the sumptuous, fleecy footwarmer box, which quickly warms and insulates your feet.
The Thermacapture system, which reflects body heat back in towards you, helps to give the Mira HD a comfort rating of -3 degrees C, which is impressive for a 820g bag. The downside is that it makes the sleeping bag quite rustly. It's not a bad trade-off for a warm night's sleep though.
You get a large storage bag as well as a stuff sack with the Mira HD, although we would have expected to see compression straps on the stuff sack, considering how compressible the 750 fill hydrophobic down is.
The outer is a highly durable 20d ripstop fabric which completes the overall impression of a top notch bag.
Lifesystems Micro LED Headtorch | £15 | 30g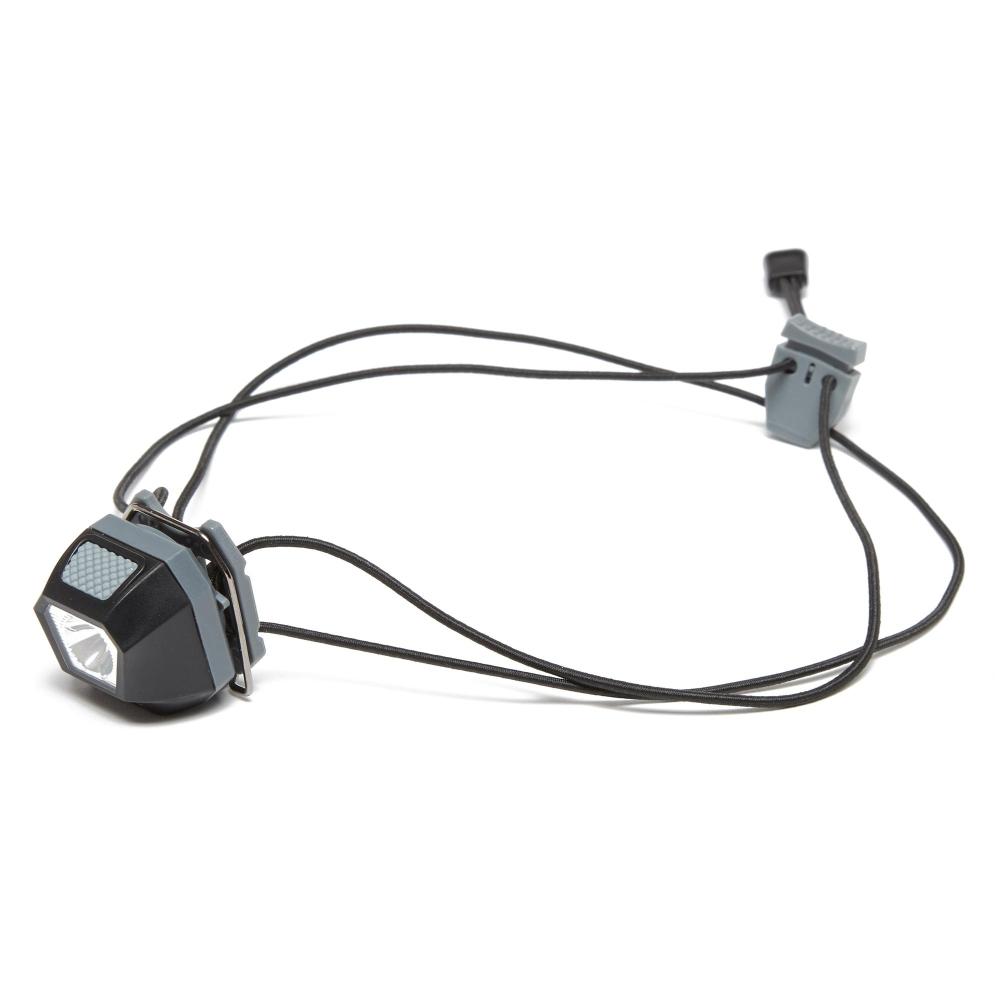 For just £15 and weighing in at a featherweight 30g including batteries, Lifesystems' pocket-sized Micro LED head torch packs a heavyweight performance punch that will embarrass many other bigger, heavier headtorches.
Squeezed into its tiny 33mm x 36mm x 28mm headlight cube, along with a pair of easily sourced CR2032 batteries (included), are one high-power 24 lumen ML-E Cree white LED and a pair of red LEDs. Everything else is purely for holding the torch on your head.
You get five different lighting modes - high, low and flashing for the Cree White LED, as well as a flashing SOS and constant for the red - for use when you don't want to impair your night vision with a white light.
The head torch body is made of a tough ABS plastic, is IPX6 waterproof rated and comes with a double looped elasticated string strap with a toggle adjustment to keep it on your head. A hinged plate on the back of the head torch body allows you to angle the beam up or down, and the Micro LED head torch even comes with a handy, bright red, ripstop storage bag.
Fantasic price, great performance and loads of versatility from a tiny package, Lifesystems' head torch is so useful and compact, it's almost an outdoors 'Every Day Carry' that you won't leave home without. What's not to like?
Click for the next 4 in the list
---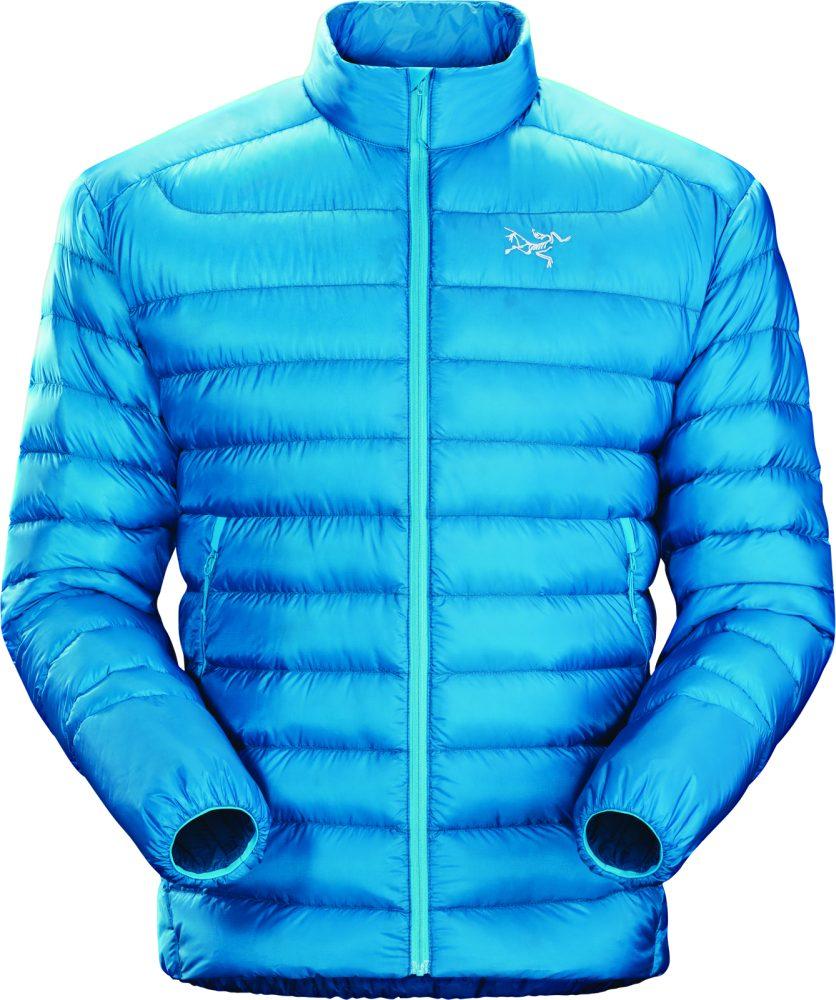 Arc'teryx Cerium LT jacket | £280 | 245g
At a mere 245g the Cerium LT jacket is a feathery light piece of clothing. That's because it's made mainly of feathers. It consequently packs down into its oblong stuffsack no bigger than a fist. If you're looking for an ultra-packable, minimalist down jacket to act as a stand-alone garment or mid-layer in colder mountain conditions then the Cerium is for you.
Snugpak Special Forces Bivvi Bag | £79 | 340g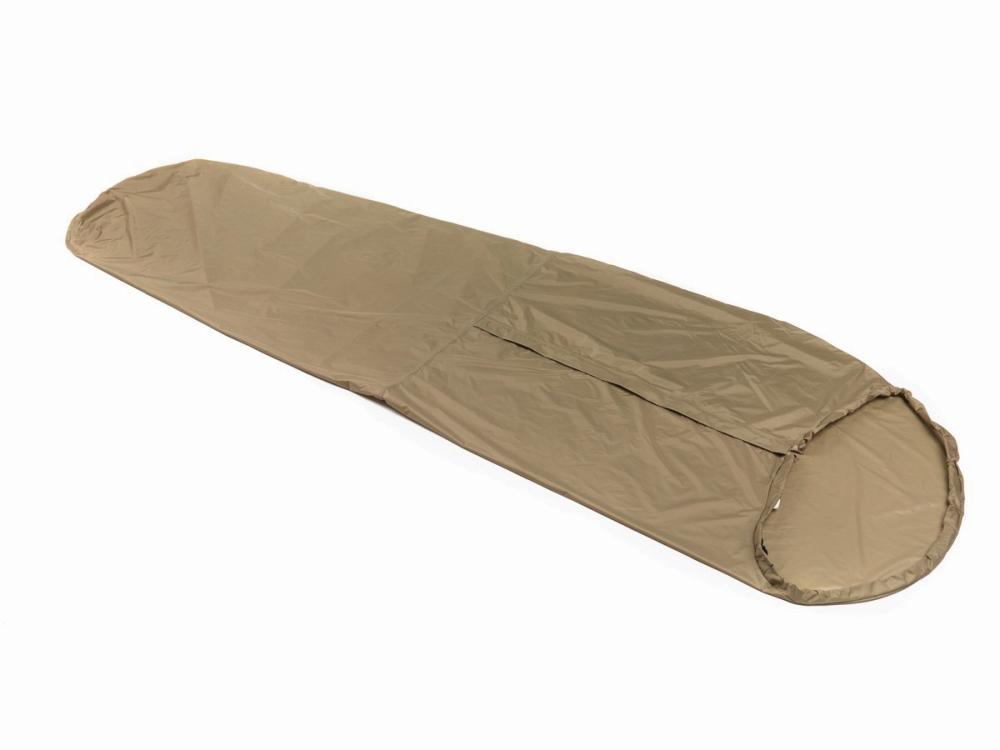 The main positives in this bags favour are the low weight (340g) and small pack size (14x10cm) which makes it hardly noticeable in your pack.
SnugPak's Paratex material is reasonable quiet while inside the bag and the claims of breathability hold true with the bag being completely free of condensation in the morning.
The half zip makes for easy access and egress from the bag, it's fairly roomy inside for a clothed man in sleeping bag but lacks enough space to have a sleeping mat in with you.
Overall, the Special Forces Bivvi Bag is good value for the money and for ultralight hikers in temperate climates it makes an ideal choice.
Columbia Conspiracy IV Outdry | £80 | 261g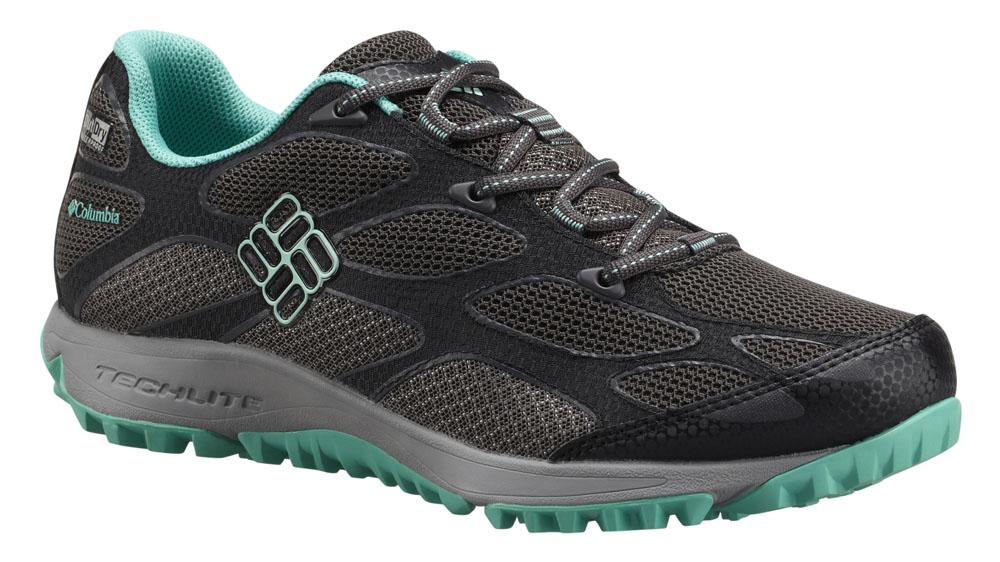 The Columbia Conspiracy IV Outdry hiking shoe. It's a lightweight (the women's version averages 261g) and nimble trail shoe, which makes bold claims about its levels of comfort, and also comes with full waterproofing.
The design of the Outdry material works well, though it will obviously run warmer than a trail shoe without waterproofing and users will have to decide whether it's an important feature for them personally or not. Luckily there is the choice, and at £70 the non-waterproofed 'trail shoe' version costs £10 less.
The comfort levels are impressive straight out the box, which is achieved not just through the floaty light weight of the shoe in general but through the impressively designed midsole (dubbed Techlite) which provides smooth and responsive cushioning. Columbia claims that this maximises 'energy return', and it certainly gives a springy and agile sensation in use.
They aren't the most protective of shoes, as the mesh upper will provide little relief from the intrusion of rocks and rougher terrain - but they do come with a sturdy synthetic toecap, which does offer some protection.
The soles provide impressive levels of grip and come with a well-sized climbing zone at the toe, something that scramblers and trekkers of more technical routes will appreciate.
In conclusion the comfort and light weight of the shoe are extremely impressive, as is its performance on trails and all but the roughest of terrain. An excellent multi-sport option.
Buff High UV Insect Shield | £22 | 38g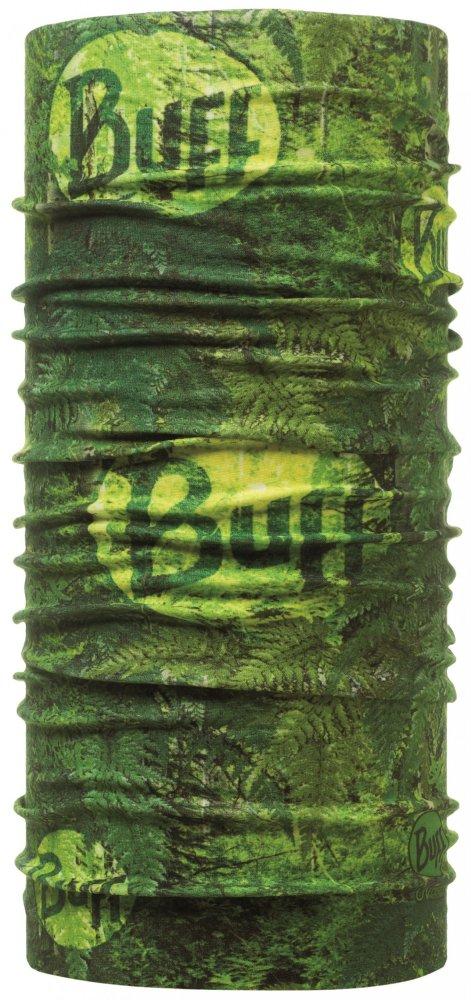 Made with 100% Coolmax Extreme material this Buff wicks moisture away from the skin with quiet efficiency. The classic Buff tube shape feels so familiar when you slip it on with just enough elasticity to wrap comfortably around your neck without ever feeling too tight. The material receives a few different treatments, a Polygiene treatment which uses silver ions to prevent the build-up of smelly bacteria in the fabric and Insect Shield technology which provides long lasting protection from flying bugs and insects. Both of these work as quietly and efficiently as the Coolmax fabric doing exactly what they're supposed to do.
A high UV rating completes the offering from this teched up Buff and at £22 and weighing only 38g this is possibly the most complete offering from Buff so far so well worth a look.