With Christmas clearly on the horizon it's time to start finding the best gifts for outdoor enthusiasts in your circle of friends or family. We have you covered, with options for men and women ranging in price, from budget socks to wallet busting watches.
Lifestraw Go filter bottle | £30.75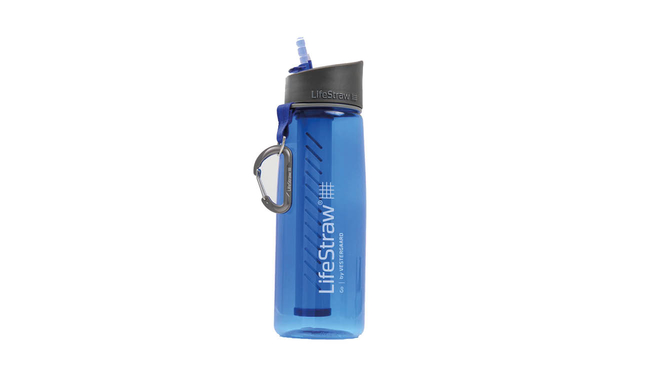 Make any water safe to drink with this lifesaving bottle. Fill up the main compartment at a lake or a river, and the built-in filter will remove all mud and bacteria. It's great for keeping weight down when out walking, and for travelling when you're not sure if tap water is safe. By buying a Lifestraw, you're also donating to provide safe drinking water for a child for one year.
Western Digital My Passport SSD | £165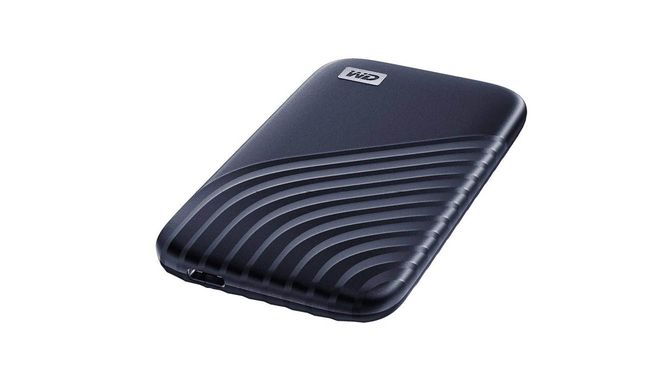 For any travelling photographer, videographer or blogger, a reliable external SSD is a must for managing your files and ultimately making your workflow easier. Western Digital's My Passport SSD comes in a tiny and lightweight form factor that's easy to slip into a backpack pocket, laptop or camera bag and is ridiculously light for what is a relatively high capacity drive.
It's also far more robust than a standard hard drive – which we have personal experience of going wrong after a hard life on the road. The My Passport is shock and vibration resistant as well as being drop resistant from 1.98m meaning you can trust it with your most precious memories or indeed your work.
It comes with an ultra-fast USB 3.2 connection via either USB-C or chunkier USB-A and in our experience transfer speeds are excellent. We regular download up to 100gb of video from this to a PC equipped with an equally fast SSD and compared to a typical HDD this is lighting fast, considering that a typical HDD tops out at 200 MBps and the My Passport SSD runs at up to 1050 MBps (read speeds).
Western Digital's Discovery software is included, this allows you to easily and seamlessly set up further cloud backup from this drive via a 'set and forget' function – super handy but make sure you have enough cloud storage to cope. It also allows you to set up password protection for extra piece of mind.
We would not want to be without this drive, so far it has been absolutely faultless and worth every penny of the £165 cost.
HJ Hall Protrek Adventure Socks | £12.50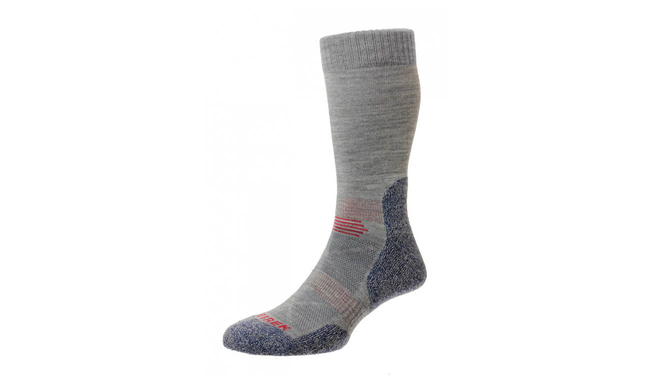 These midweight socks are made of a tough, moisture wicking wool and polyester blend that's super comfortable to wear. Unlike normal socks the Adventure socks offer a range of walking specific features to make sure you don't get blisters and that your feet stay warm and free of excess moisture. Arch support and ankle bracing cradles your feet and supports in all the right places, and the ventilated mesh zone helps moisture escape. The reinforced heel and toe areas ensure that the Adventure Socks don't wear out too soon either.
DE/UR Performance Denim Slim | £110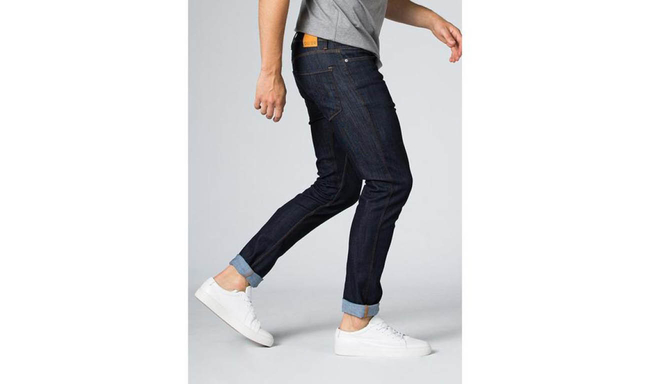 These jeans look so stylish it's hard to believe they have any performance properties. With a blend of cotton, Coolmax and Lycra though they really do though. Despite a slim fit we've been out and about on photo and video shoots with these moving about and sorting and carrying kit and have found the Performance Denim Slim jeans to be perfect for the job. They look smart but let you get on with what you need to do without uncomfortable fuss.
There's a little bit of stretch making them super comfortable to wear and Coolmax is great at regulating body temperature and wicking away sweat. If things do get a bit heated the anti-bacterial Silvadur treatment helps. Overall a great pair of jeans for regular day to day and adventure travel.
Honor Watch GS Pro | £250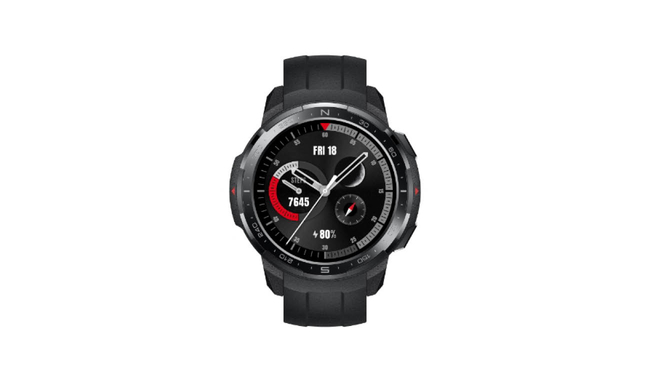 Stay fit, notified, monitor your health and track your progress all through your watch. The GS Pro, although cheaper than many alternatives is one of the best smartwatches we've had on test. We love how it fits and feels on the wrist, although the plastics are a little cheap looking performance is without question. Battery life has been ridiculously long (unless you're smashing the GPS) and there are loads of workouts built in as well as breadcrumb tracking with GPS navigation back and specific ski, hiking and cycling modes.
Lowepro Photo Active TLZ 45 AW Camera bag | £45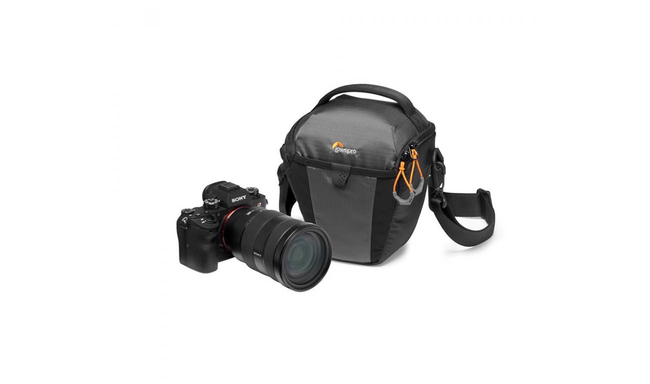 This camera bag from Lowepro fits a decent sized camera and lens combo, think Sony A7iii or Panasonic GH5 with 24-70mm lens attached. The top pocket opens in a u shape for super easy access to your camera and the zips have chunky pullers. The bag is lightly padded, we would not rely on it as the only camera protection for packing purposes but it's enough that when you're out and about shooting you have some protection. The side, front and internal pockets are very handy for anything from lens filters to batteries and memory cards, and it's feasible that you could just use this bag and nothing else to carry a whole day's worth of minimal kit.
Other features include the adjustable and removable carry strap with high quality webbing and adjusters. Once removed you can mount the Photo Active bag to a belt, although depending on the weight of your kit this may not be the most comfortable way to carry it.
As we've already mentioned bump protection is decent and the materials used are highly abrasion resistant. There is also a built-in rain cover, so you don't need to carry another bag to put this bag into if the weather takes a turn for the worse.
BAM 73 Zero Denim women's jeans | £85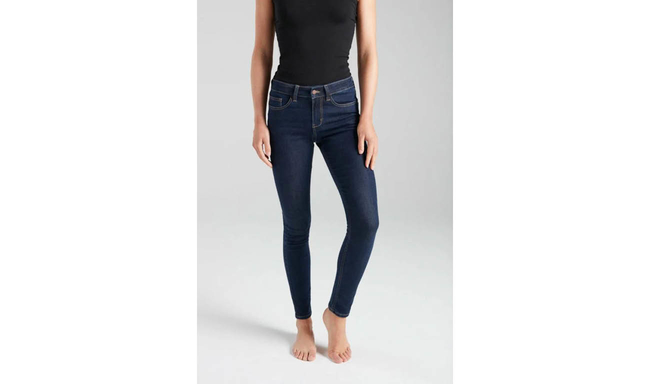 'Not your conventional jeans' say Bamboo clothing company BAM and we would agree. They wanted the 73 Zero Denim to be supersoft and made for action, and they have achieved both things.
Personally, after wearing performance jeans I would never go back to conventional denim options. These are just so much more comfortable and more movement friendly.
The 73 Zero Denim uses 74% organic cotton and 25% bamboo viscose. Cotton is far from the best performance material, but when mixed with moisture wicking, temperature regulating bamboo you get the best of both worlds.
On top of this BAM's 73 Zero denim jeans are much more sustainable, using 74% less water and the bamboo part is made from a sustainable, fast growing crop. Once the top button is removed, they are also fully recyclable.
In short, the 73 Zero Denim jeans look great, perform well and are much better for the environment than conventional denim equivalents.