Capturing those magical travel moments is becoming as much a part of the experience as the travelling itself.
Here we round up some of the best, travel friendly photo and video camera equipment that will elevate your game.
Joby Wavo Lav Mobile
Price: £45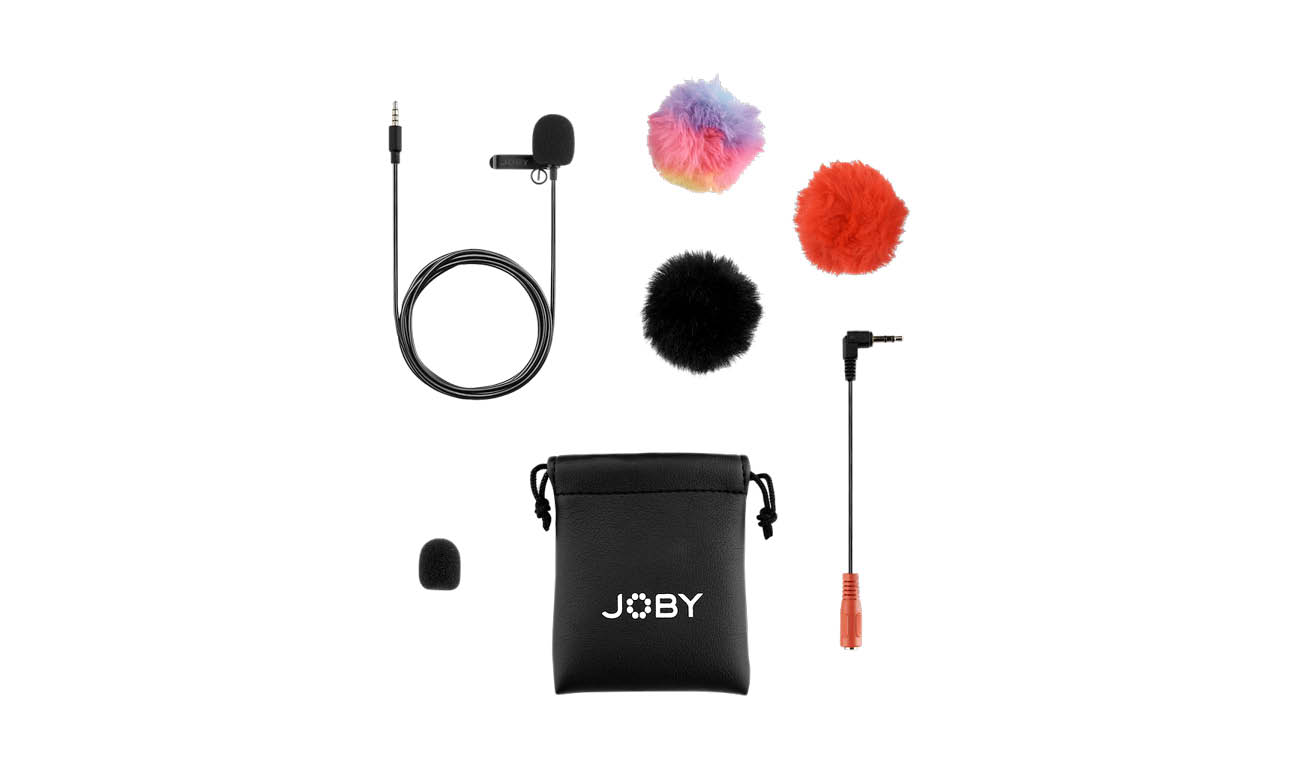 If you're looking to quickly and easily improve the content of your travel vlog then sound is one way to do it. Jobbie's Wavo Lav Mobile is a very simple lavalier microphone that plugs into your phone or camera via a standard jack, improving the quality of sound capture to no end. Tested against the standard sound from a Samsung Galaxy S10 mobile phone the Wavo Lav Mobile sounds far deeper, richer, and ultimately more professional. There is no set-up, there are no batteries required, you simply plug it in and go. It even comes with a little leatherette case and some funky wind mufflers to add a sense of style and fun.
Peak Design Capture Clip
Price: £66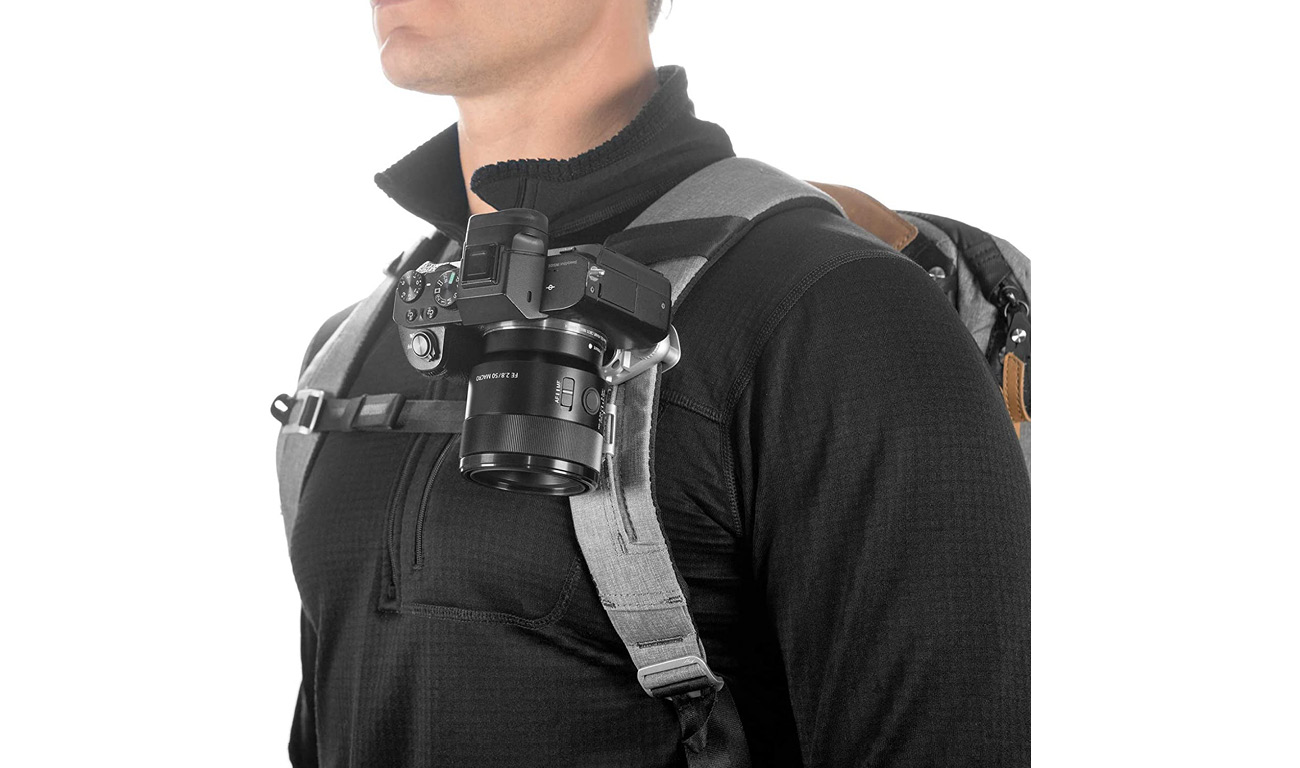 Now in its third iteration, this handy little widget is simple but effective. It clamps on to backpack straps or belts and allows you to securely attach a camera using the Arca style plate and standard 1/4" screw. The clamping system holds the Capture Clip firmly in place thanks to a rubberised backing and the 4-way entry plate means that cameras can be mounted lens down while the clip is mounted sideways on a belt. The construction of the clip and plate is sublime and we have no concerns about holding capacity, some of our writers even snowboard using the Capture Clip.
Manfrotto Prolight Reloader Switch 55 carry-on
Price: £300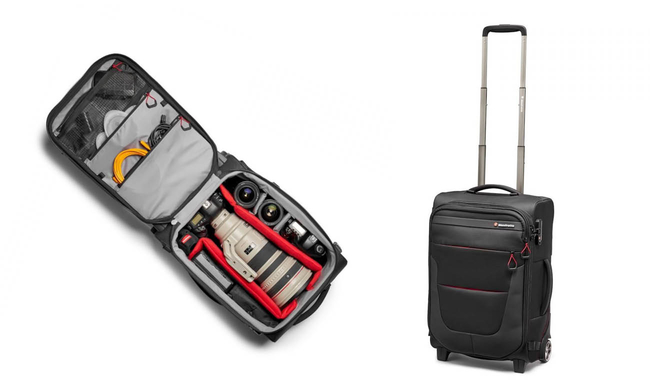 Manfrotto make some seriously lovely luggage for your kit whether you're out for the day or jetting off for a longer holiday/shoot. One of their best carry-on options is the Prolight Reloader Switch 55, a wheeled suitcase that holds 2 DSLR bodies and 4/5 lenses as an example but can be re-arranged to suit most set-ups using flexi dividers that attach with Velcro.
The Reloader Switch is sufficiently padded and strong enough to keep everything inside safe. The exterior is made of strong Rip-Stop fabric and the internals use Manfrotto's Camera Protection System to absorb shocks. The suitcase feels great to use, the wheels and handle are solidly built, and the external pocket is handy for documents and electronic devices.
Shoulder straps are neatly stowed in a zipped pocket and can be easily deployed if you need to carry the bag rather than wheel it, comfort isn't great but it's a useful feature if you're in a pinch.
Sandisk Extreme Pro Portable SSD
Price: £160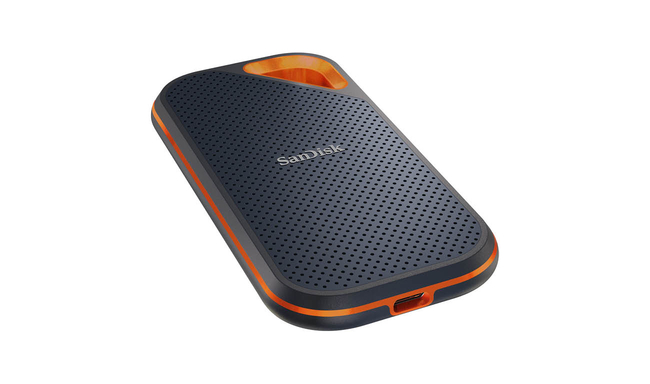 When I first got a laptop with an SSD instead of a hulking great noisy HDD I couldn't believe the difference in speed. It was like going from a moped to a superbike and this principle transfers perfectly to portable storage. Sandisk's Extreme Pro is small and light, it fits easily in the palm of your hand and weighs next to nothing so is perfect for slipping into a coat pocket or bag.
We found transferring big files to and from this device effortless and fast and being an SSD, it isn't nearly as fragile and sensitive to small knocks and bangs as a standard hard drive with moving parts. The Sandisk has added durability as well, from its forged aluminium body, which does add a bit of weight over other portable SSD drives, and a siliconized rubber coating. IP55 water and dust resistance means that you can take it into harsh environments without too much concern.
Manfrotto Befree Live Tripod and video head
Price: £180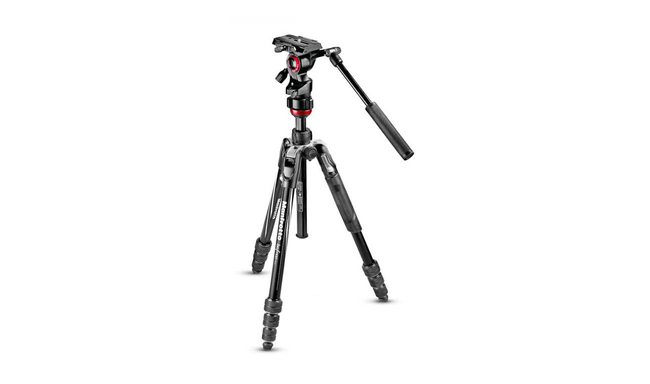 This tripod is the ideal companion for trips where weight and space are primary concerns, but you still want stable video footage and great photos.
The video head is tiny and folds up into a super compact and lightweight package while still connected to the Befree aluminium tripod, easily squeezing into a 45x15cm bag complete. The dinky control arms articulate into the video head body and then articulate out to provide pan and tilt control, as well as adjustment of friction on the fluid drag system. This isn't as buttery smooth as larger, more expensive tripod heads but with decent operator input you get good results. An ARCA Swiss quick release mount allows easy installation of a camera and, along with the quick and easy deployment of the tripod legs this is a setup that's ready to go in seconds, not minutes.
Joby Wavo Mic
Price: £70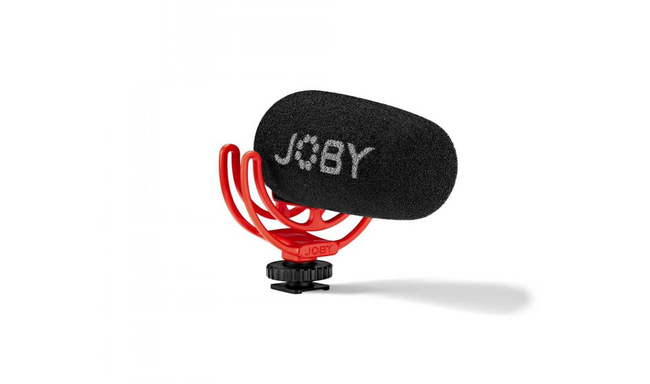 In camera sound is usually pants so if you care about your audio it's well worth investing in a shotgun mic. This option from Joby rivals the likes of the Rode Video Micro in size, performance, and price.
The Wavo is powered through your phone or camera and comes with the relevant cables for both. It features a super cardioid pattern which focusses on voice, successfully isolating it from background noise, which is great when you're in situations where you don't have direct control over ambient sounds.
Considering the Wavo's diminutive size and weight it works really well; you would be hard pushed to tell the difference between this and a more expensive mic so for general run and gun shooting this is all you need.
Sandisk Extreme Pro USH II SD Card
Price: £220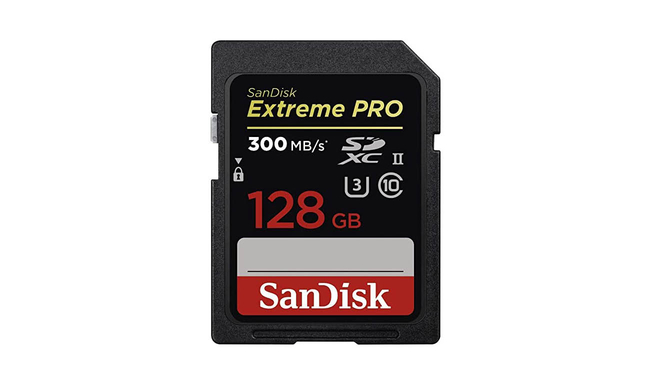 This SD card, and it's mammoth price will only be fully appreciated by those wanting to get the most out of their high-end DSLR or mirrorless camera in video mode. The popular GH5 for instance can record 400Mbps 4K 422 10-bit footage but only onto a card that is fast enough to receive all that lovely information.
As recording devices get better memory cards need to keep up and this is SanDisk's flagship offering. With a read of up to 300MB/s and 260MB/s write you can use the best quality setting for video and shoot burst photos without any issues. When you then come to transfer to your computer or portable drive the speeds are far superior to bog standard SD cards, which matters when that high quality footage equals insane amounts of data.