Walking trousers may not be the most glamorous outdoor equipment, but they significantly contribute to your comfort during hikes. High-quality walking trousers provide protection from the elements, such as wind and water, while also offering excellent ventilation, breathability, and unrestricted movement. The latter is particularly crucial for more challenging hikes.
What type of walking trousers should you buy?
Walking trousers usually prioritise comfort, but durability is also essential for navigating dense vegetation or scrambling, as these activities exert additional pressure on the material. Softer, more comfortable materials may be less durable in the long run, so weigh the importance of comfort, durability, or a balance between the two.
Ideally, walking trousers should have stretch fabric to move with you. Breathable and quick-drying materials are necessary to prevent overheating and to allow sweat to evaporate quickly.
Quick-drying properties are also beneficial on long, rainy days, enabling you to continue walking in light drizzle without pausing to put on and remove waterproof trousers. Reasonably windproof walking trousers are desirable to avoid wind chill, particularly in more exposed areas.
Lastly, consider pockets. Ideally, hand pockets should be deep enough to securely hold a phone, with zips to keep belongings in place during fast movement or scrambling.
Which walking trousers are suitable for summer and winter?
For unpredictable weather, look for walking trousers with water-repellent treatments (DWR). Although some walking trousers are fully waterproof, they may not be ideal unless it's guaranteed to rain throughout your hike, as they can cause excessive sweating. Instead, bring lightweight waterproof overtrousers in case of a downpour.
For cold-weather walking, walking trousers are perfect for layering with a quality base layer underneath. This combination helps regulate your temperature, wicks moisture away from your body, and keeps you warm while hiking. Winter walking trousers typically feature thicker, more windproof materials and may even include fleece linings.
The best men's walking trousers
Best men's budget waterproof walking trousers
Regatta Pack It Waterproof Trousers, £30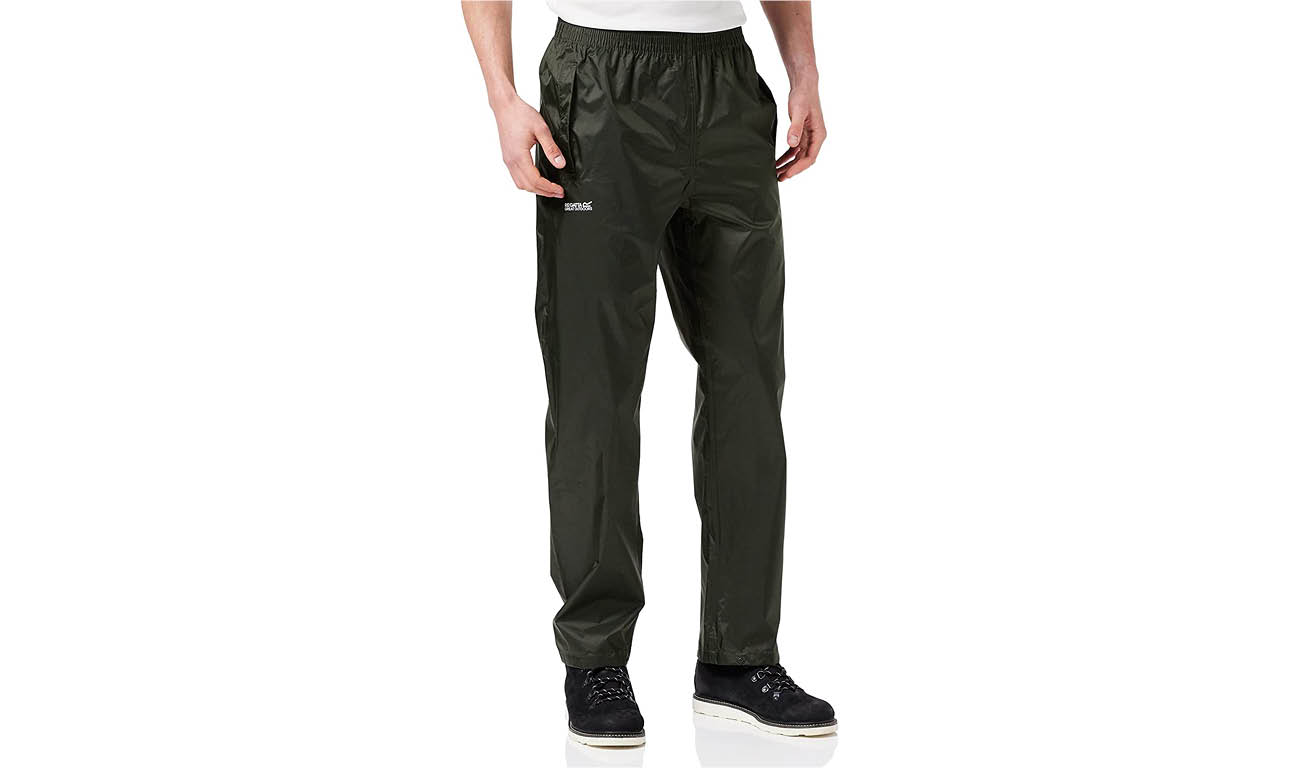 A surprising choice but they gain an entry into this list for their excellent value and fantastic packability. We have had these waterproof trousers for years and have worn them many times, on overnight adventures, hiking miles through the mountains, and cycling through the countryside. They feature Regattas waterproof and breathable Isolite 5000 lightweight polyamide fabric and taped seams. Although not the most breathable waterproof trousers we don't have any issues with them on long hard slogs through the countryside. They weigh a mere 160g and are usually available for around £15 - bargain!
Buy Regatta Pack It Waterproof Trousers: £12.95 at Amazon
Best men's lightweight walking trousers
Fjallraven Vidda Pro Lite trousers, £175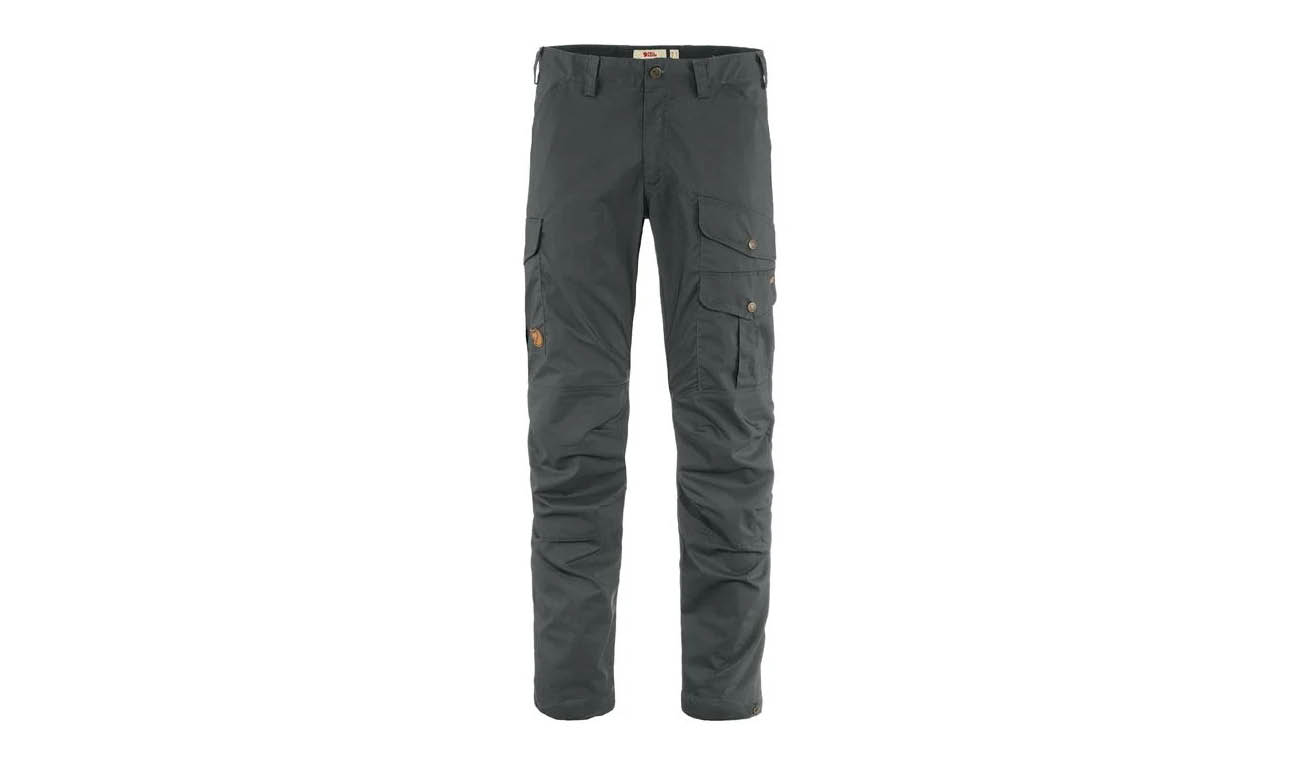 These fantastic walking trousers are a recent addition to the Fjallraven range having been added alongside the standard, and best selling Vidda Pro trousers. They offer a more lightweight feel to the Vidda Pro trousers for use on warmer days. Having said that, the Vidda Pro Lite still have a durable, hard wearing finish. These utilitarian trousers have a cargo look, with loads of useful pockets and are made with G-1000 Air Stretch fabric for excellent breathability. These are quite a slim fit but are still comfortable. Although there is very little stretch in the material the pre-shaped knees and slightly tapered legs help you to move freely.
Buy Fjallraven Vidda Pro Lite trousers: £162.95 at Alpinetrek

Best men's zip-off walking trousers
Craghoppers Kiwi Pro II Convertible, £70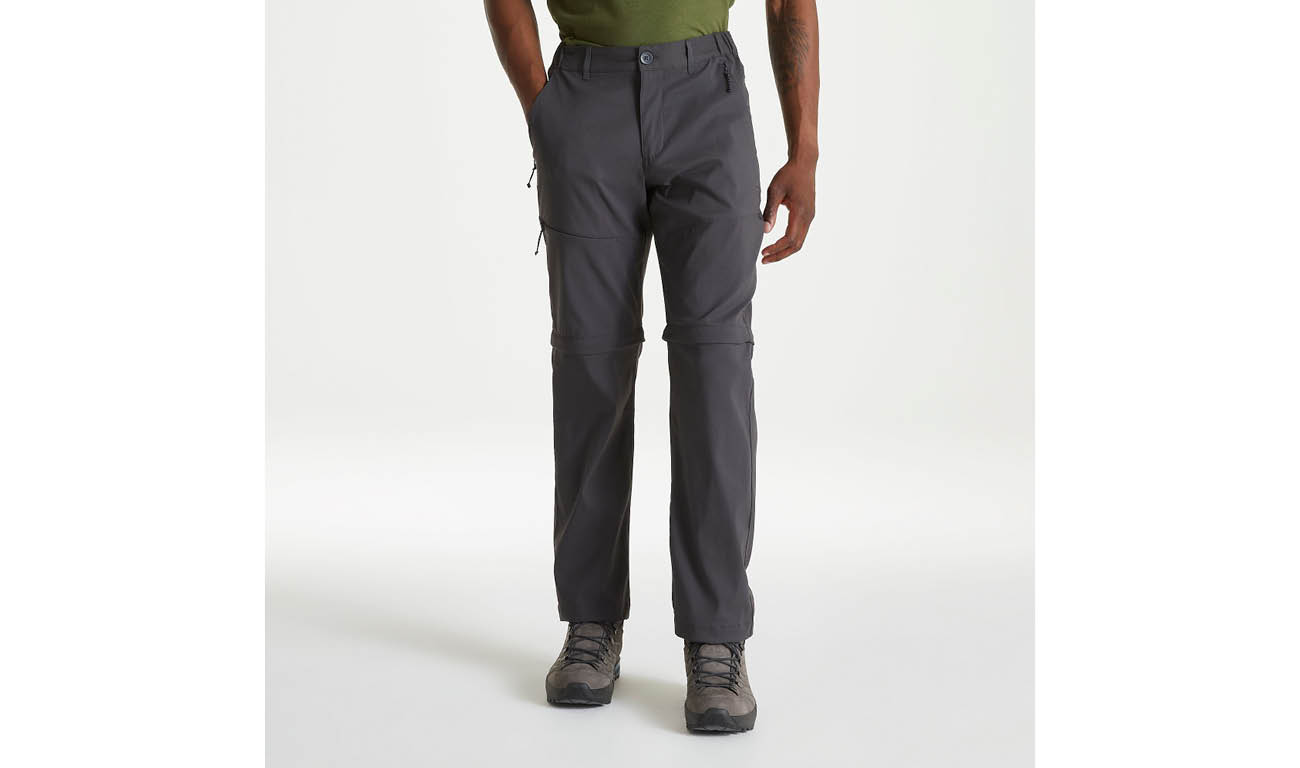 The kings of travel clothing, Craghoppers are known for their excellent walking trousers. They offer good value and workmanship meaning you don't pay much but they last for ages. The Kiwi Pro II Convertible are ideal for taking travelling to hot climates. They offer an anti-insect weave (although the NosiLife range may be better if you're travelling to insect prone countries) and a fantastically versatile zip-off option. In trouser mode, the stretch fabric is lightweight and breathable so you can protect your legs from the sun's rays and insects while staying cool. The legs zip off easily to reveal a stylish and practical pair of shorts.
Buy Craghoppers Kiwi Pro II Convertible Trousers: £70 at Craghoppers
Best men's slim-fit walking trousers
Rab Torque Pant, £95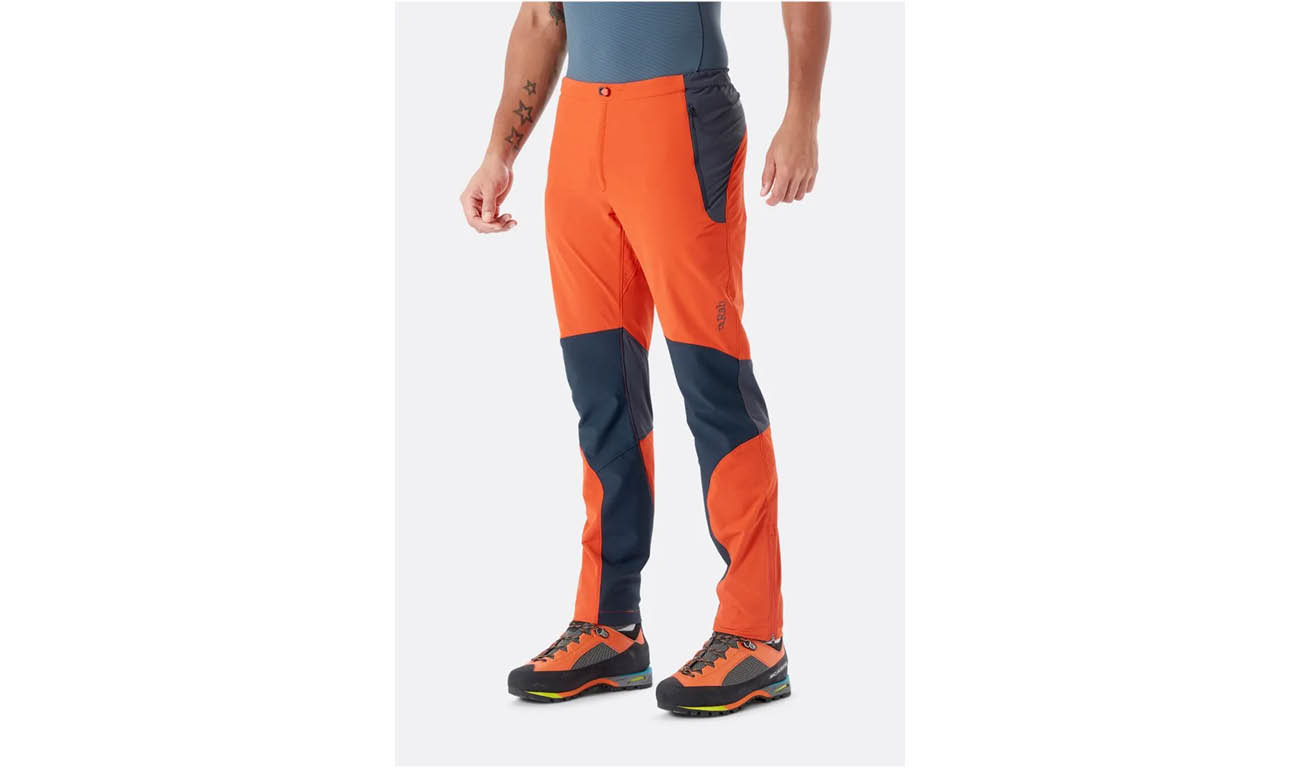 These super stretchy pants offer that technical alpine look, with a slim-fitting silhouette and reinforced patches. The Torque Mountain pants are lighter weight than the bestselling Torque pants for maximum breathability and mobility in sweaty summer walking conditions. They are designed for fast-paced activities rather than ambles through the countryside with articulated knees and a diamond crotch gusset for flexibility on scrambles.
Buy Rab Torque Pant: From £84.94 at Amazon
Buy Rab Torque Pant: £75.96 at Alpinetrek <<Best Deal>>

Most versatile men's walking trousers
Montane Terra pants, £90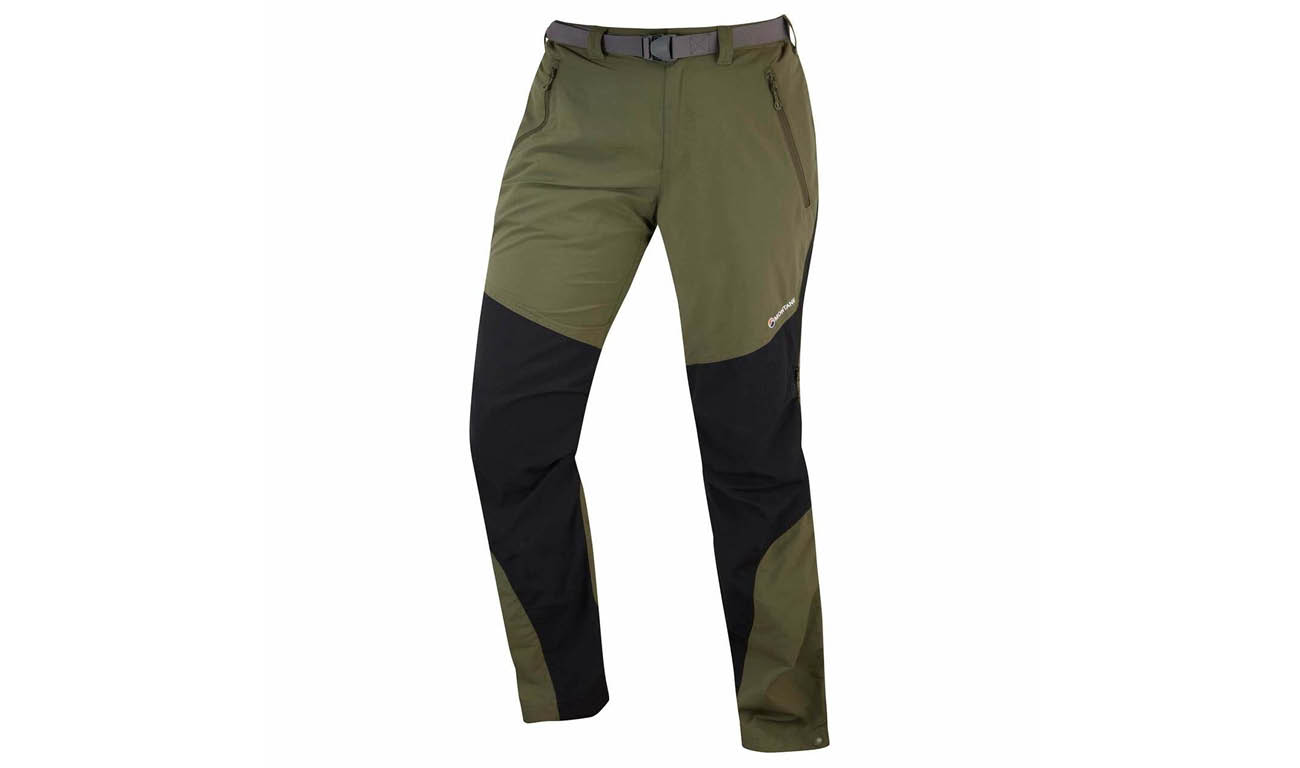 Award-winning walking trousers, the Terra are a bestseller thanks to durability and versatility in spades. If you want one pair of outdoor trousers to do it all then you can't go wrong with the Terra. They are durable but lightweight and breathable with cotton like Tactel material blended with tough Cordura rip-stop reinforcements adding abrasion resistance. They are practical too, with hand pockets, leg vents, and zipped ankle adjustment. Wear these walking trousers in the hills, in the garden, or when doing DIY, they do an equally good job in any of those environments.
Buy Montane Terra pants: From £44.99 at Amazon <<Best Deal>>
Buy Montane Terra pants: £90 at Blacks
Best summer walking trousers
Berghaus Lomaxx Trousers, £70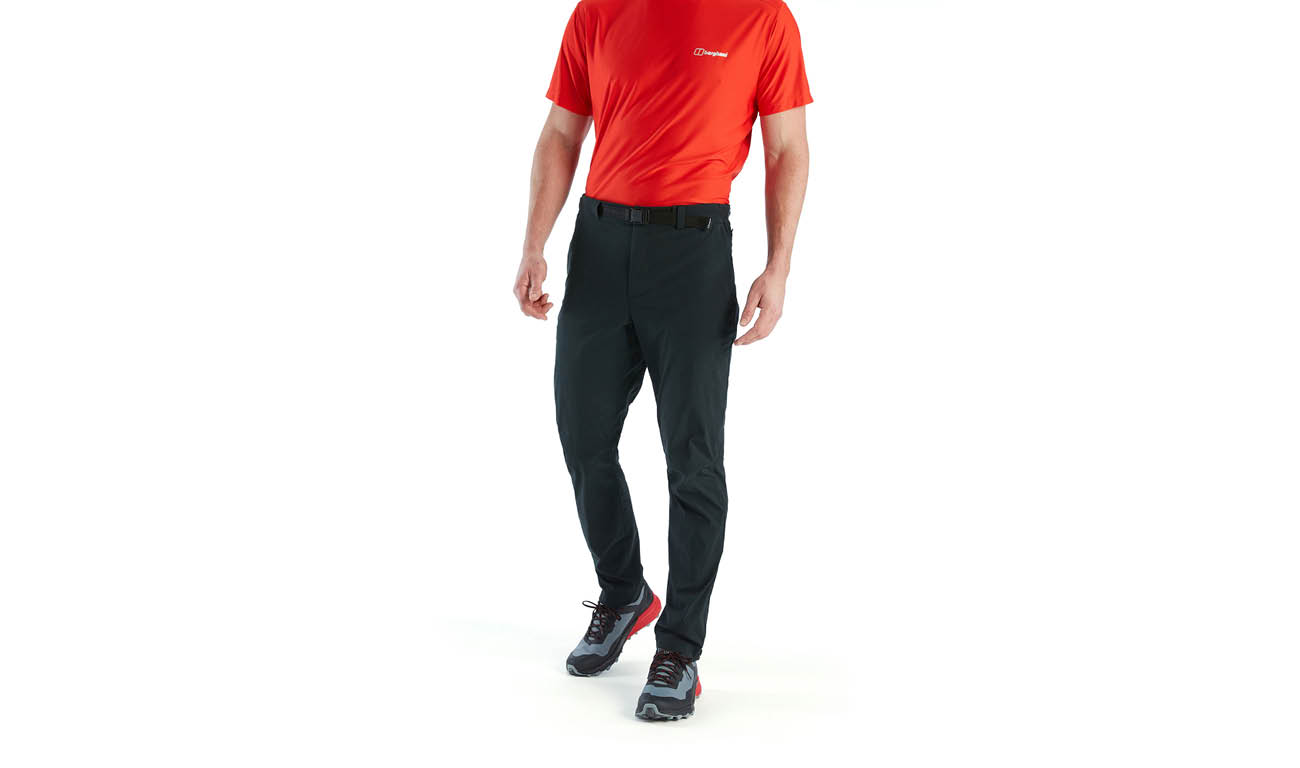 Ideal for summer walking, the Berghaus Lomaxx Trousers offer a slim, stretchy fit. They pair better with walking shoes, but ankle zips provide boot compatibility. The fabric is thin, durable, breathable, and moisture-wicking for hot conditions. While knee articulation could be improved, overall comfort remains high for all types of walking. Two mesh-lined zip pockets accommodate smartphones and provide extra ventilation. The slim waistband features an adjustable belt for added comfort.
Buy Berghaus Lomaxx Trousers: £58.19 at Amazon <<Best Deal>>
Buy Berghaus Lomaxx Trousers: £65 at Winfields Outdoors