Welcome to a surfer's paradise. Cornwall, England's largest county at the country's most southerly tip, is home to hundreds of glorious beaches, a buzzy surf scene and reliable swell rolling in from the Atlantic all year round. The only real challenge is picking which Cornish beach to start with, so we've narrowed things down to ten of the best surf spots to suit all levels of ability. From safe, family-friendly beaches with easy waves and top-ranked surf schools ideal for booking surf lessons to challenging breaks home to international competitions, and from Newquay's popular, ever-lively surf scene to remote wild beaches where it's just you and the waves, you're guaranteed to be totally hooked on Cornish surfing after a trip to any of these beaches.
Gwithian Beach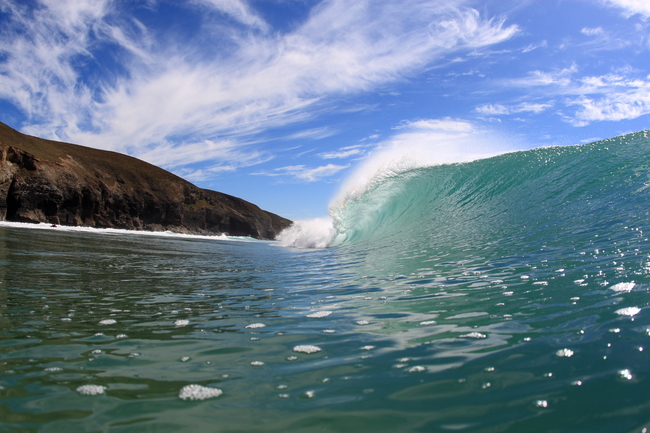 Gwithian is part of Hayle's famed 'three miles of golden sands' on Cornwall's north coast, looking across the bay to the pretty town of St Ives and rubbing shoulders with Godrevy, another must-visit surf beach. There's great surf all year round on this spacious beach, and plenty of room for beginners and pros alike to share the wide rolling waves, even when the wind is perfectly offshore. Not sure what you're doing with a surf board? Sign up for lessons with Gwithian Academy of Surfing, and grab a coffee after your surf session at Sunset Café or the tiny Jam Pot café.
Praa Sands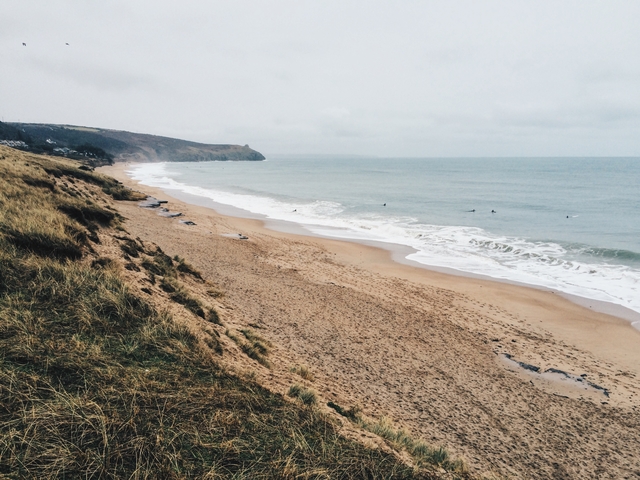 No swell on the horizon in Northern Cornwall? Head to the south coast to seek out Praa Sands. The mile-long beach itself is lovely, with white sands backed by grassy dunes. Once in the sea, there's plenty of space for families and beginners to practise in the white water while experienced surfers sit in the lineup. You can rent surf boards right on the beach, or finesse your skills with a few lessons with the friendly instructors at Global Boarders surf school. Praa Sands is one of south Cornwall's best beaches, but it can be busy when the surf is up, especially in the summer holidays.
Fistral Beach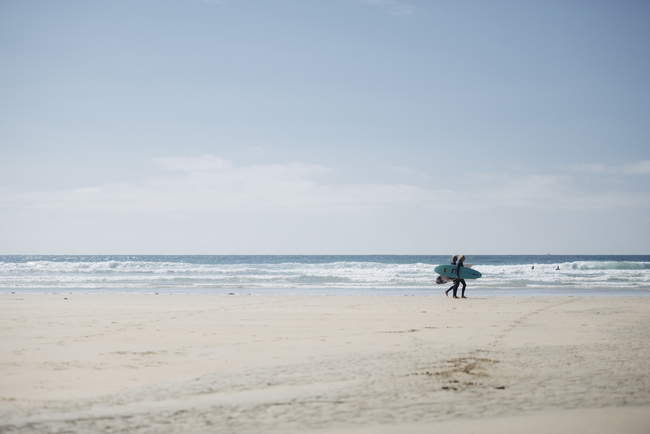 Perhaps the most famous of all Cornish beaches. Fistral, the surf spot that the lively town of Newquay calls its own, is ideal for surfing because it faces west, with consistent swell coming in from the Atlantic and the Cribbar, a reef at the north end of the beach, causing waves to break when the swell is high. This is the home of many of the UK's national and international surf events as well as Boardmasters, the surf and music festival held here each August. If you're after a party, there's usually something going on here of a summer weekend, with a party vibe spilling out of Newquay town, home to more clubs and party pubs than you can count. Fistral Beach has everything you need by way of surf and body board hire, and Fistral Beach Surf School offers lessons right on the sand.
Watergate Bay Beach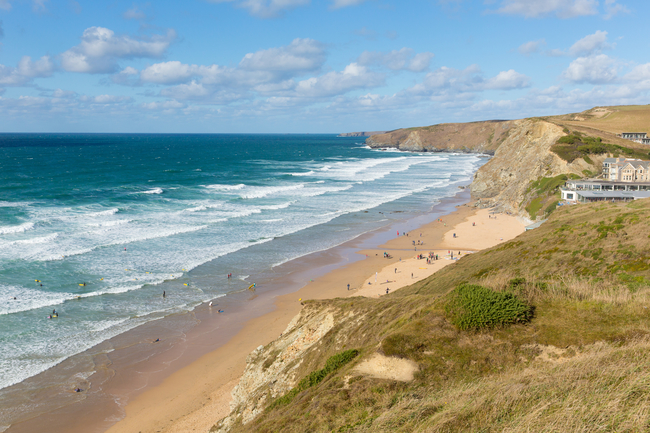 Fistral's little sister, built-up Watergate Bay on the north coast of Cornwall isn't exactly wild, but if you're after good facilities or you're planning a surf-fuelled family holiday, it's a great place to base yourself, with lots of accommodation, good facilities and cosy cafes looking out at the Atlantic. The beach itself has consistent surf all year round, with the best waves rolling in at mid to high tide when the wind is offshore. Local surf school Extreme Academy is an excellent place to start if you've never picked up a surf board before (the Extreme Academy also offer gear hire year-round). Watergate Bay is also home to the English National Surfing Championships each May.
Sennen Beach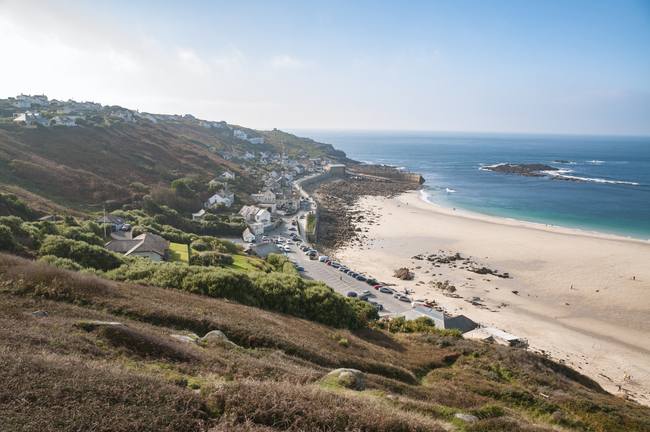 You're unlikely to find a more beautiful stretch of ocean to brush up your surf skills in than Sennen – the water here is an insane shade of blue, and wonderfully clear. Just a mile from Land's End, England's most southerly point, Sennen is known for wave after surfable wave all year round, but its surf comes in very variable sizes, so check the surf forecast before you head all the way down here. On smaller days, this is an ideal place for beginners to get started with surf lessons from Sennen Surfing Centre (who also have a handy surf shop, Sennen Surf Co, on-site), especially towards the car park end of the beach, which is more sheltered. A must-visit surf spot, even if you have to make a pilgrimage to the south of the county to find it.
Perranporth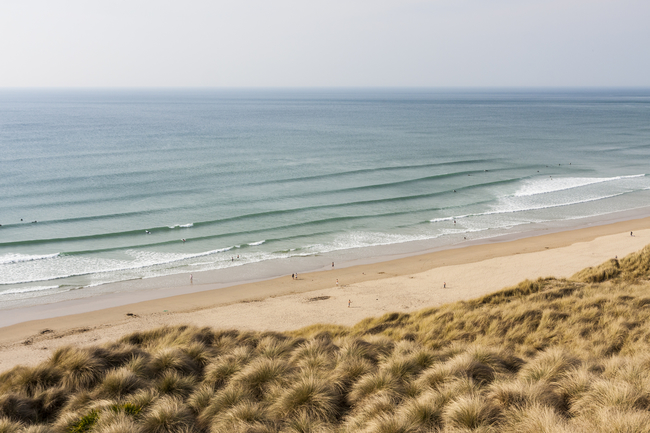 Perranporth, on Cornwall's north coast, is sheltered enough for clear rollers to hit the shore here all summer long, making it much-loved as a surf spot by locals. With three miles to play with, there's plenty of room for all - perfect for surfers of all levels. Perranporth Surf School, found on the beach during the summer, offers lessons to anyone aged seven and up, including great value family packages. After a surf session, grab a pint at the ever-popular Watering Hole Bar, possibly Britain's only pub smack bang in the middle of a beach.
Crooklets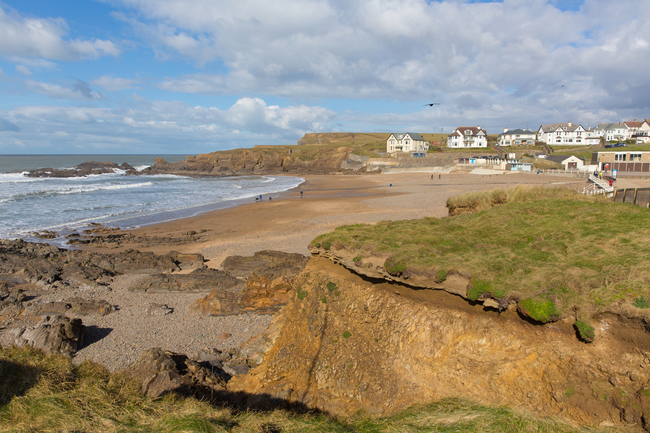 Just over the border from Devon on the North Cornish coast you'll find the beach sometimes called the 'Bondi of Britain'. Crooklets in Cornwall has great waves, especially when the wind blows in from the east. In summer its golden sands can be busy with holidaymakers staying in nearby Bude – come in winter instead to have this gorgeous coast, which stretches from Summerleaze to Northcott Mouth, all to yourself (well, you may have to share the line-up with fellow surf fiends).
Harlyn Bay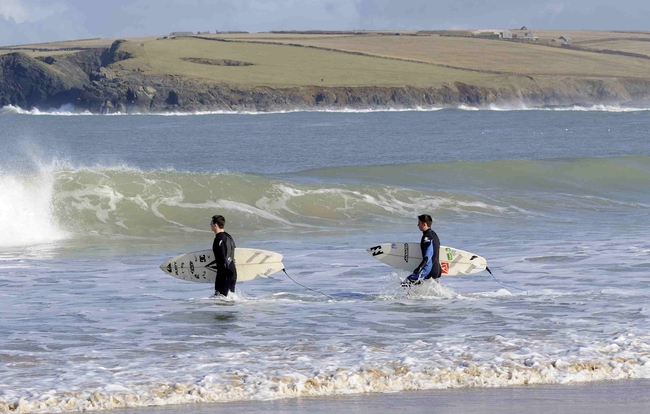 Harlyn Bay has been rated one of the safest beaches and most family-friendly surf spots in the entire country, so if you're looking to master the art of surfing or introduce your children to the joy of riding waves, look no further - this is the best surf spot for novices keen to try out Cornwall's beaches, and you can book lessons with Harlyn Bay Surf School. There's still plenty here for the advanced surfer when there's more swell – conditions usually are bigger to the east side of the bay. Grab a snack at the Harlyn Inn by the beach after a day out in the elements.
St Agnes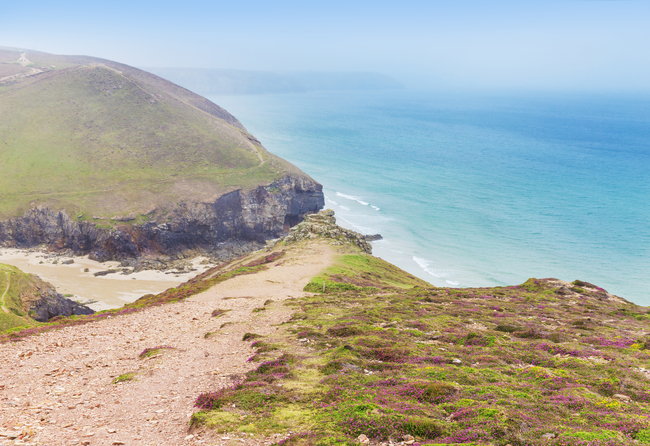 Exposed St Agnes is best surfed in winter, although the flatter waves found here during the summer months can be well suited to beginners. When the surf is up, beware - it can quickly get crowded here, so mind your surf etiquette when in the sea and give other surfers plenty of space. St Agnes is a wonderful place to stay on a surf holiday, as there's plenty to do on a flat day - rent kayaks from Koru Kayaking, visit Finisterre, St Agnes home-grown surf clothing shop, or follow the South West Coast Path right from the beach - it's arguably one of the prettiest hikes from any of Cornwall's surf spots.
Polzeath
Another beach recommended for beginner and intermediate surfers, Polzeath is relatively sheltered, with gentle waves at both high and low tide making it a good place to practise your pop-up without being flung about by powerful waves. George's Surf School provide good beginner lessons and and great intermediate coaching if you're looking to progress. Be warned, at high tide there isn't much beach here, giving a crowded feeling to the sea especially in the summer months. Local pub the Oystercatcher does a fine line in seafood grub.