Coronavirus has put wandering feet in lead shoes, but with many countries now opening their doors and welcoming tourists back, it might just be time to dust off your old suitcase and start thinking about hitting the skies once again. But if that luggage looks a little tired then we have you covered with our pick of the best options to transport all your kit and clobber, whether carry-on or backpack.
How to pick the best travel luggage
The best travel luggage will be durable, fit for purpose and of course as lightweight as it can be. You should expect to see functions and features that allow you to organise your clothing and gear and keep items safe from thieves – such as RFID pockets and slash proof materials.
If the suitcase has wheels, they should be damned sturdy as well as off-road capable for travel in off the beaten track destinations.
The nature of regular travel demands the finest build quality and the use of the best, most durable materials. You get what you pay for and believe us when we say that if you skimp on your travel luggage, you'll soon regret it!
The best travel suitcases, duffels and backpacks of 2020
Osprey Rolling Transporter 38
Best wheeled carry-on case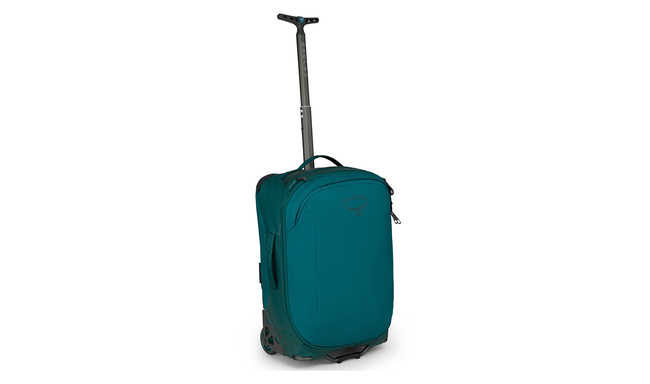 Osprey's Rolling Transporter has quickly gained legendary status. For the active traveller this is a simple but bombproof luggage option that you can clatter through airports and into remote destinations without fear of damage thanks to a tough exterior and even tougher chassis and wheels.
Eagle Creek Gear Warrior Wheeled Duffel 65L
Best check-in suitcase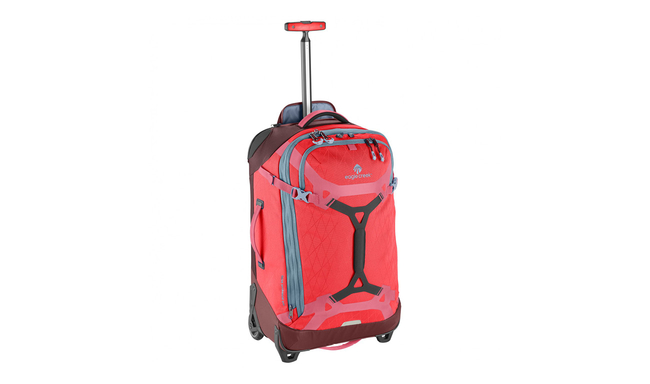 With a No Matter What lifetime warranty and sturdy design, the Gear Warrior is every bit as tough as it sounds. Ripstop materials and water-resistant coatings protect the contents inside the two compartments from damage, and interior and exterior compression wings make sure that everything fits snugly inside. The large 65L size gives you plenty of wiggle room for long-haul international travel.
Patagonia Black Hole 55
Best duffel bag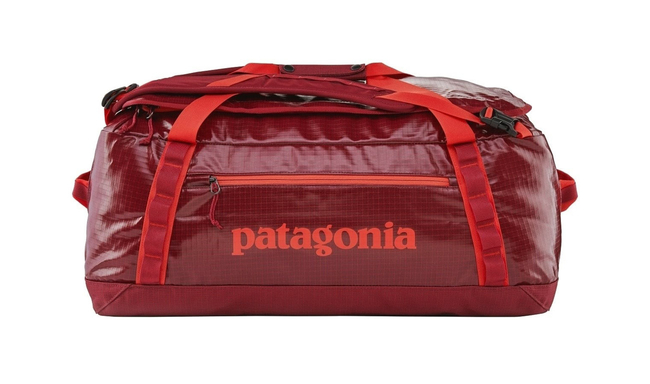 If you want something to swallow all your adventure kit, then the Black Hole 55 could be the duffel bag for you. The Black Hole is simplicity defined, as every good duffel should be, but you still get backpack, hand and sling carry options and it even stuffs into its own pocket when not in use for easy storage.
Osprey Farpoint/Fairview 40
Best travel backpack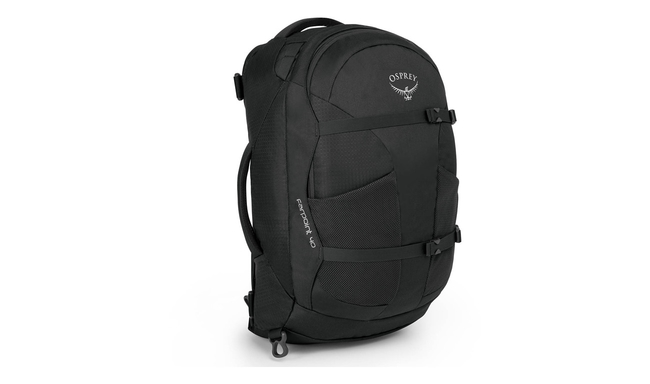 The last word in backpacker friendly luggage, the Osprey Farpoint (women's Fairview) is the travel companion you need if you like to hike when you arrive at your destination. Comfortable back system plus travel friendly features and carry on sizing equals the perfect adventure travel backpack.
Eagle Creek Pack-It Specter Tech Cube Set
Best packing cubes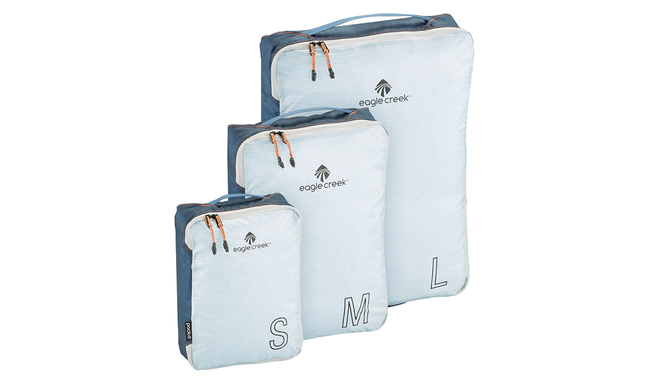 Organise clothes by type, store dirty stuff away from clean, separate your muddy adventure kit from smarter wear - you'll be surprised by how much you can fit in a duffel or rucksack when everything is quite literally squared away. We like Eagle Creek's breathable and water resistant three-pack set, which are long-lasting and can be machine washed.
Aer Travel Pack 2
Best carry-on backpack for weekend travel (runner-up).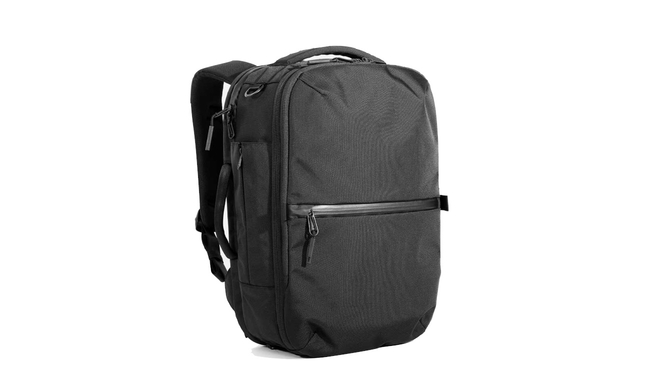 This backpack might look unassuming, but it packs a serious punch in terms of features, all hidden under its slick Cordura ballistic nylon exterior. Stash all your kit inside the multiple pockets and sleeves and head off for a weekend of adventure safe in the knowledge that your contents are well protected and well organised inside.
Craghoppers 40L Hybrid Holdall
Best carry-on backpack for weekend travel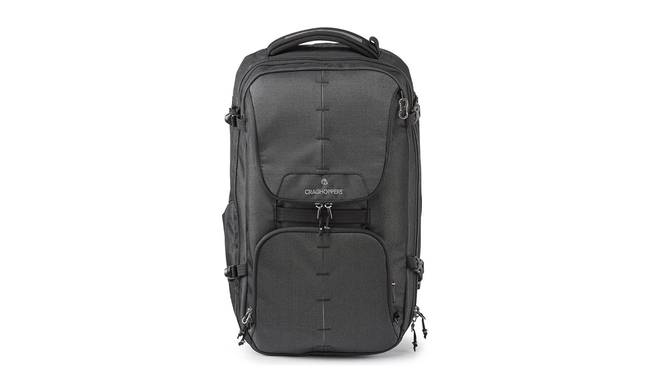 This travel focussed holdall doesn't immediately excite, but behind that subtle exterior is an excellent multi use bag. It can be used in three distinct configurations: backpack, diagonal carry holdall and hand holdall. All modes are optimised for easy access to kit.
Kit is divided into three area, the main compartment which has a separate mesh pocket inside for dirty laundry and another small, zipped compartment, and two large outer pockets. These pockets are seriously deceptive. One swallows a 12" tablet and 15" laptop (which can also be stored against the back for added security) and the other easily holds all your documents and travel essentials. All of this is encased in an exceptionally durable material with puncture resistant zips and slash resistant straps.
Carrying the backpack is surprisingly comfortable, so the Hybrid Holdall is perfect for short breaks where your main luggage carrier becomes a backpack at your destination.