Hike and snorkel a wildlife paradise in Galapagos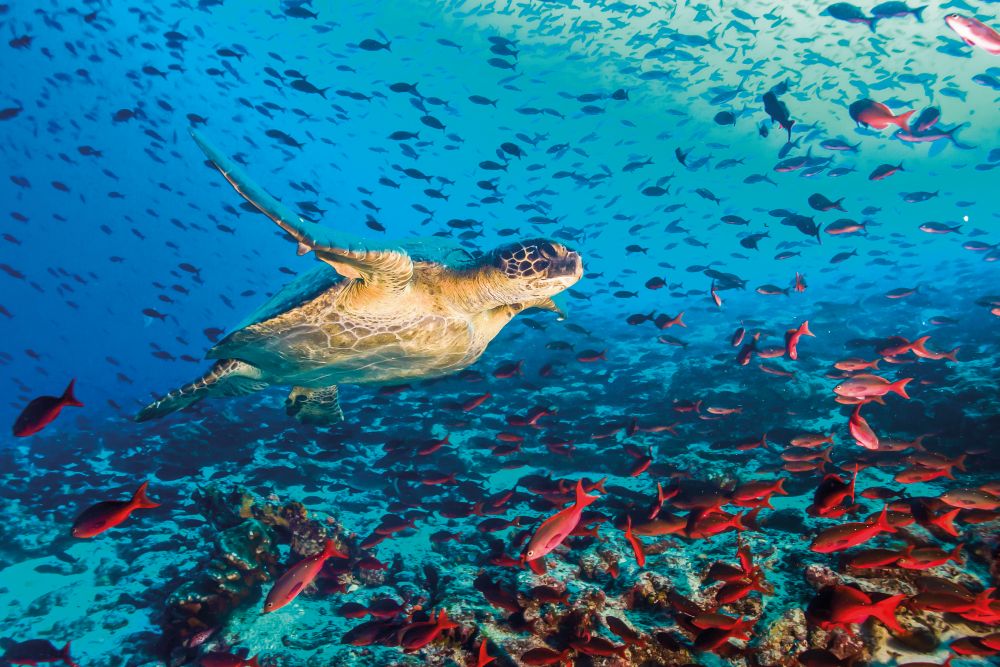 There's nowhere else on the planet quite like the weird and wonderful Galápagos, and the pristine western coasts of Isabella Island and Fernandina Island on the northern side of the archipelago are a haven for wild creatures.
Pop on a snorkel to discover an underwater paradise home to native species that don't look real, including Galápagos penguins - yes really, you can snorkel with penguins - and the marine iguanas that Darwin once called 'imps of darkness'.
On Think Galápagos' ten-day trip you'll sleep aboard the Samba, a smart yacht that hunts out the best snorkelling spots each morning and then puts you ashore to hike a new volcanic island every afternoon.
PRICE: From £3,497 including accommodation on board and most meals.
Sail and hike the eastern coast of Greenland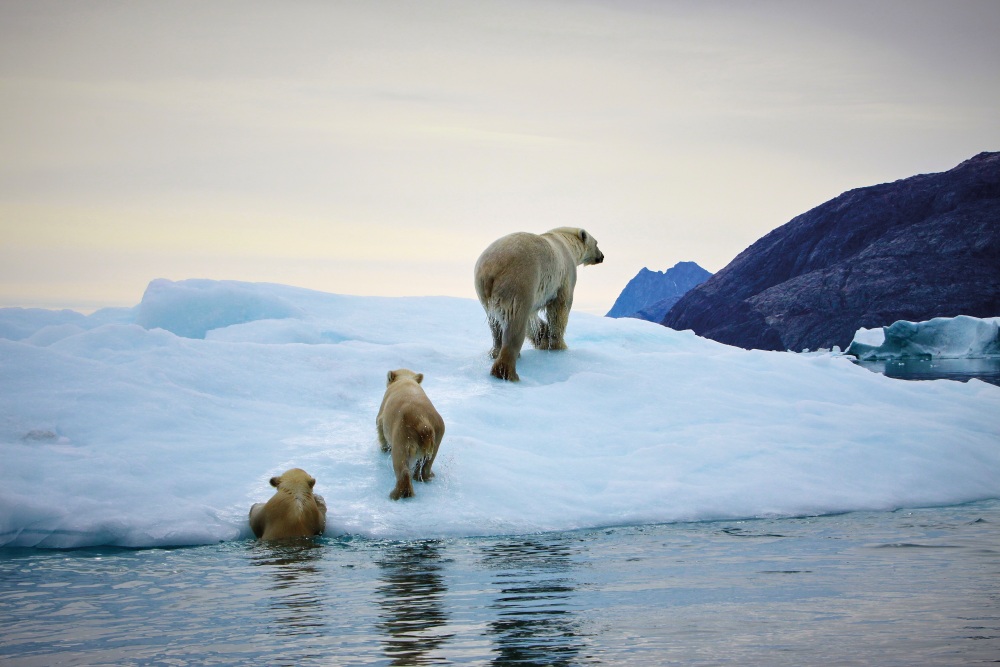 They say that when you've seen the world, there's always Greenland... Sail its remote and largely unpopulated eastern fjords on board Quark Expeditions' adventure ships, a very comfy way to spend ten days at sea.
Once you've found your sea legs you can kayak (the 'qajaq' is native to these waters) straight off the boat amongst towering icebergs and head to shore to hike along completely empty Arctic coastlines, watching out for musk ox and polar bears. Before you leave, it's traditional to brave the Polar Plunge – jumping off the side of the boat into the ice-cold ocean. Brr!
PRICE: £5,130 including accommodation on board and meals.
Hike the Pembrokeshire Coast Path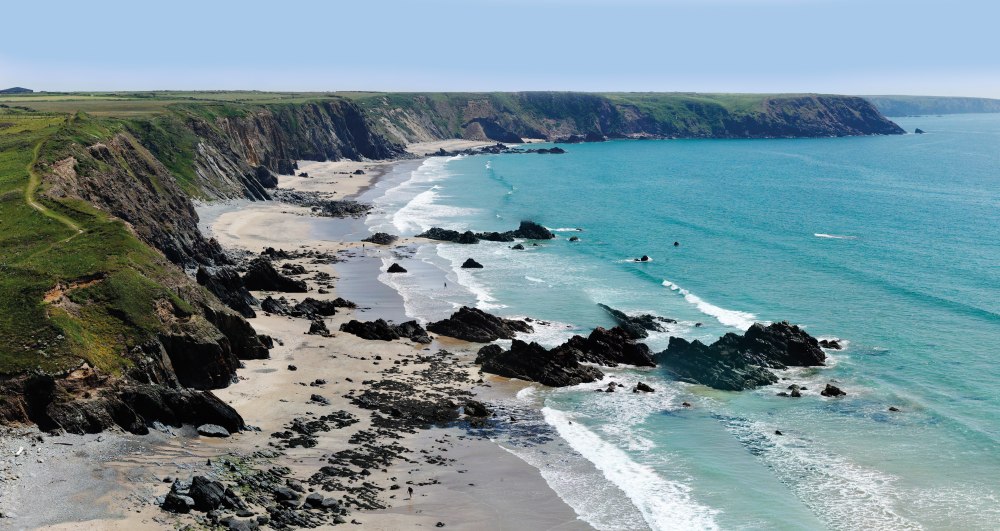 You could argue that there's no stretch of coastal path more rewarding in Britain than Pembrokeshire's. Walk past tall cliffs and sandy beaches, rugged rocks and gentle wildflower-strewn lookouts, and keep your eyes peeled for clown-like puffins around the cliffs and grey seals popping out of the water.
HF Holiday's relaxed seven-day hike begins in Carmarthen and ends in St David's, Britain's littlest city, covering around ten miles a day with stays in old coaching inns and hotels along the way and plenty of pitstops for Welsh cakes.
PRICE: From £859 for seven nights including accommodation.
Aquatic family adventures in the Azores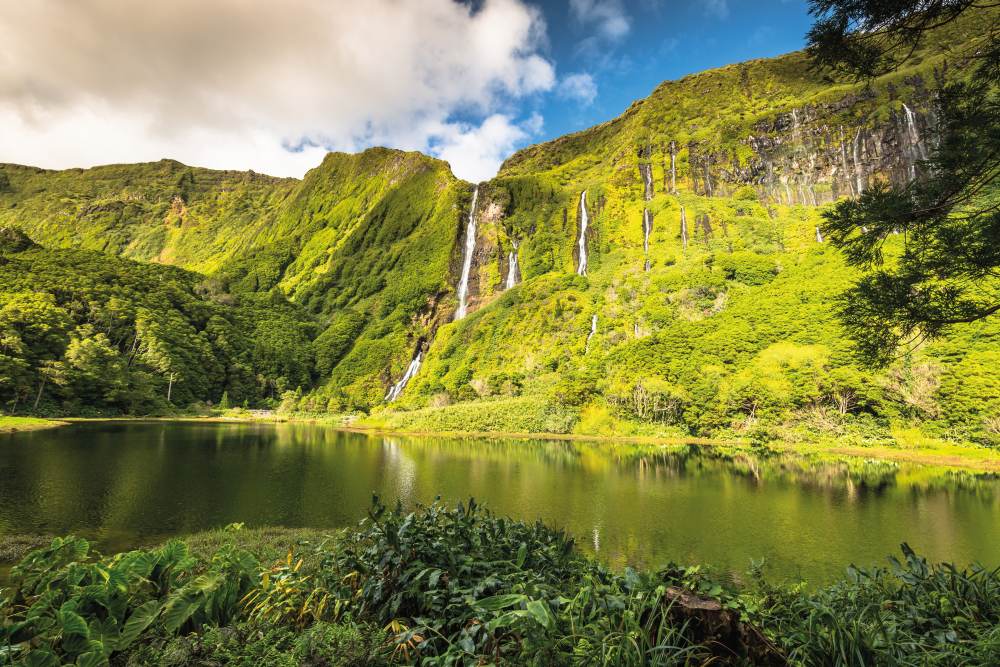 All out on a limb in the Atlantic, the vibrantly green and untouched Azores islands make for a wonderful family adventure. This is a haven for active little ones, who will love swimming under waterfalls and snorkelling with dolphins.
It's not just water-based adventure on offer, either – head inland to explore the islands' volcanic landscape by bike, try traditional fare cooked using steam from the ground or hike along sunny coastal paths.
This seven-night trip based from a comfy hotel in Ponta Delgada on São Miguel Island offers a new adventure every day, including kayaking, mountain biking, whale watching and swimming in hot springs. The perfect way to explore the 'Hawaii of the Atlantic'.
PRICE: £1,395 including flights, accommodation and meals.
Hike Vancouver Island's North Coast Trail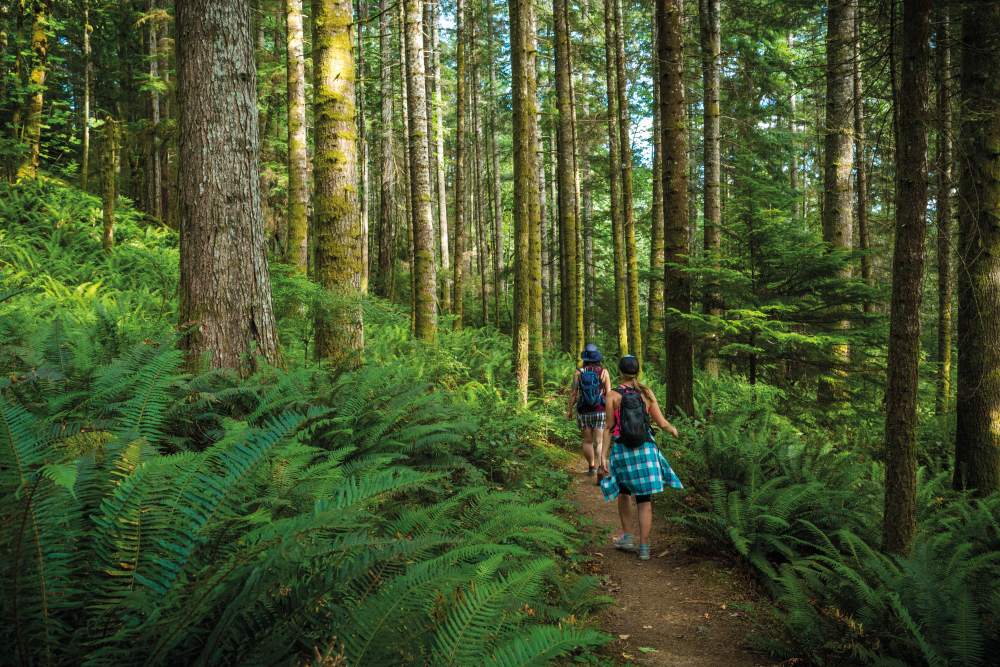 If you dream of walking along wide-open Pacific beaches framed by dark pine trees and of empty forests (well, except for the bears) to pitch your tent in, Vancouver Island's challenging but stunning 25 mile-long North Coast Trail has your name on it.
You could hike this ocean-hugging route solo, but if you're after an expert guide to take into the wilderness, the best are from BCA tours – on their seven-day trek you'll discover secret beaches and little-explored corners of the island, learn about VI's indigenous First Nations and camp under the stars each night.
PRICE: £1,421 including tented accommodation and meals.
Sail the Hebrides in a tall ship

Come aboard the Bessie Ellen, one of the last of Britain's traditional trading ketches still to sail our seas. First built in 1904 and thoughtfully restored by skipper Nikki Alford, Bessie now spends her summers wandering where the wind takes her around Scotland's Hebridean archipelagos.
This is no picnic, though – you're part of the crew, mucking in with sailing the boat, navigating and taking a turn at the helm. Stop at Lunga to meet the resident puffins or sample the wares from Colonsay, the smallest island on earth to boast a brewery, and keep your eyes peeled for dolphins, golden eagles and red deer. A top pick from our editor.
PRICE: From £850 including accommodation on board and meals.
Tour Thailand by bike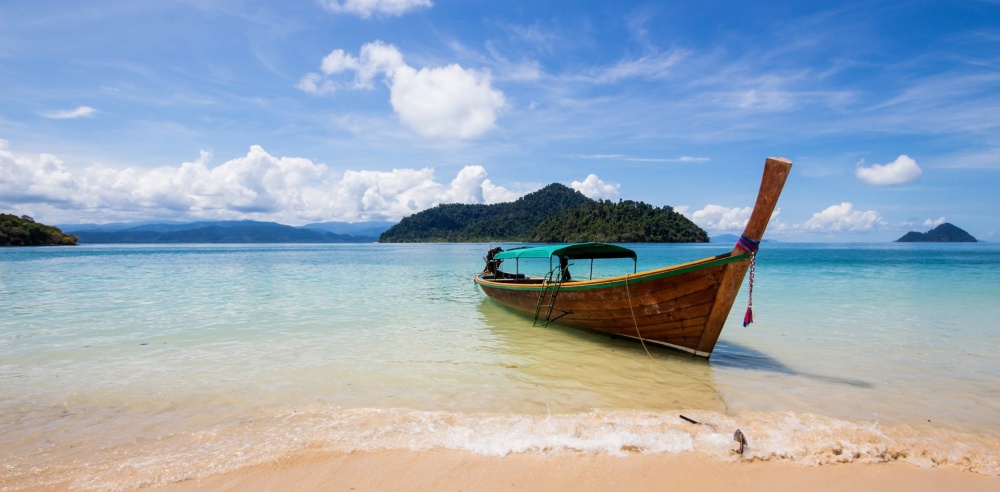 It doesn't get more colourful than a tour of Thailand by bike, and Spice Road's jaw-droppingly beautiful itinerary along the island's coastline is a feast for the senses. Bring your bike and follow quiet oceanside roads that hug the southern coast, ride through pineapple fields, under palms and past huge limestone cliffs and spot the islands of Koh Talu and Kho Kho Khao from the saddle.
Stay with local families in fishing communities - if you're lucky they may have a freshly-caught squid to prepare for your supper. Swap your bike for a boat to cruise through Bangkok's floating market or snorkel in the crystal clear waters around Koh Talu (which is your own private island for the day). Cycling is mostly flat but there are tough but rewarding mountain roads to tackle in the stunning mountains of Khao Sam Roi Yot National Park before finishing the ride at the pastel-blue Andaman sea.
PRICE: From £1,941 including accommodation, some meals and cycle support.
Sea kayak the Summer Isles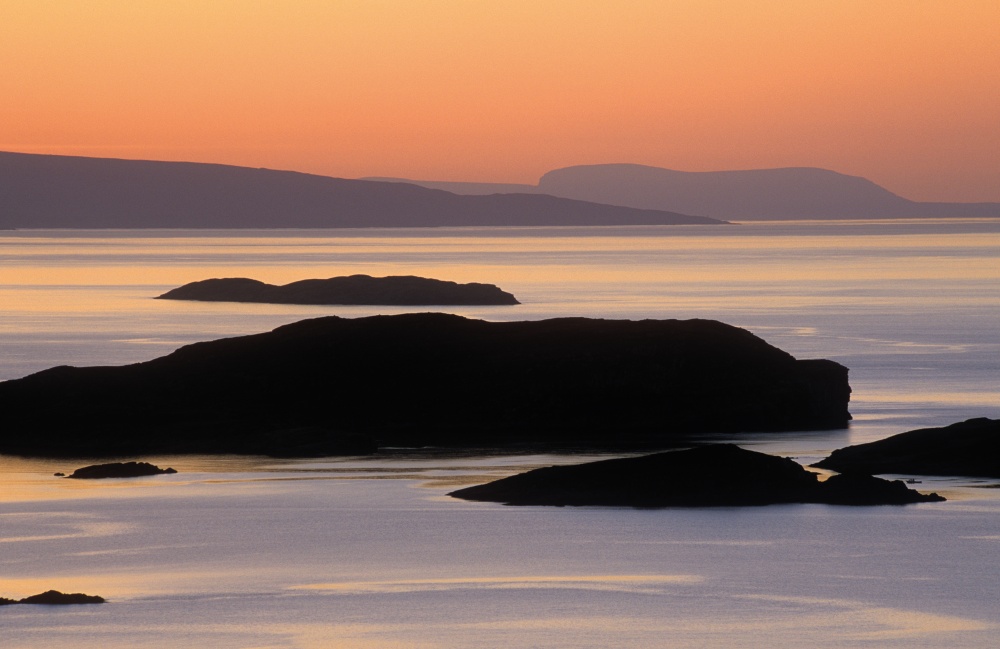 You'd be forgiven for thinking that the dreamy-sounding Summer Isles, home to deserted islands, rock arches and white sand beaches, were somewhere far removed from Blighty. Nope – they sit off the coast of North-West Scotland, and are an incredible place to explore by kayak.
These cold, clear waters are perfect for wildlife spotting, too – look for dolphins and whales below the surface of the ocean and sea birds and eagles above you. Wilderness Scotland's six-day trip is best suited to those with some paddling experience, as you'll kayak up to seven miles a day and set up tents on uninhabited islands at night – a wild camper's dream.
PRICE: £795 including tented accommodation and meals.
Paddle the ultimate tropical playground in Belize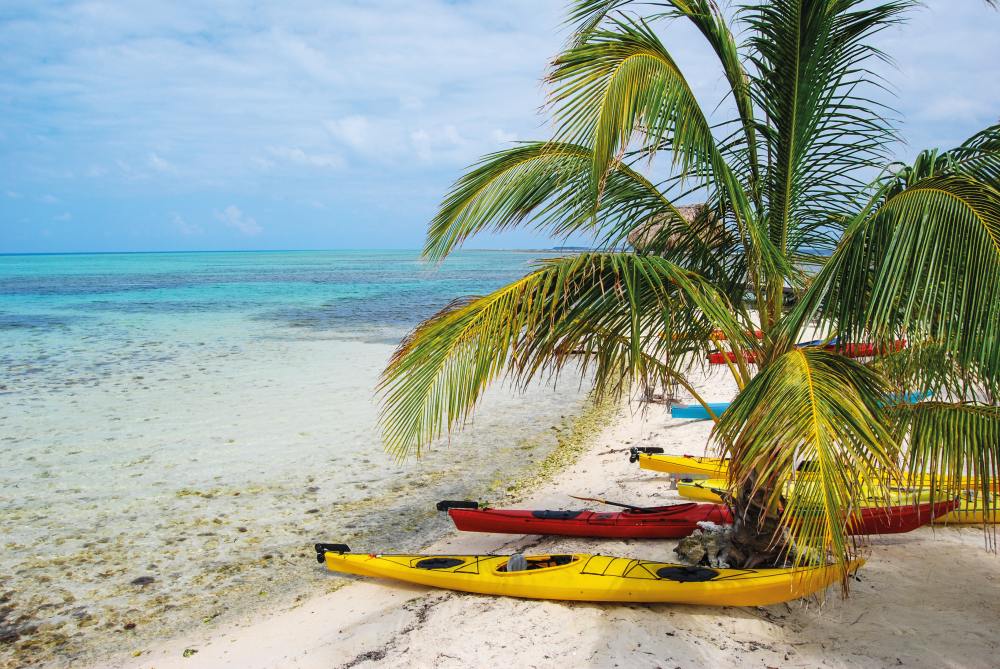 Coral atolls, Mayan ruins, limestone caves – Belize's coast is the ultimate tropical playground, and perfect explored by kayak or on a stand-up paddleboard. Island Expedition's four or six-day Lighthouse Reef adventure puts you up in your very own tented adventure basecamp, perched on a reef 55 miles off the island's mainland. From here you can paddle turquoise waters, snorkel in secret dive spots full of towering coral and tropical fish or take a boat around wildlife-rich Crooked Tree lagoon.
This is a lovely trip for families and for adventurers looking for a more relaxed pace – Island Expeditions reckon "adventure doesn't have to mean adrenaline - it means immersion."
PRICE: £1,637 including tented accommodation and meals.
Walk with camels in Morocco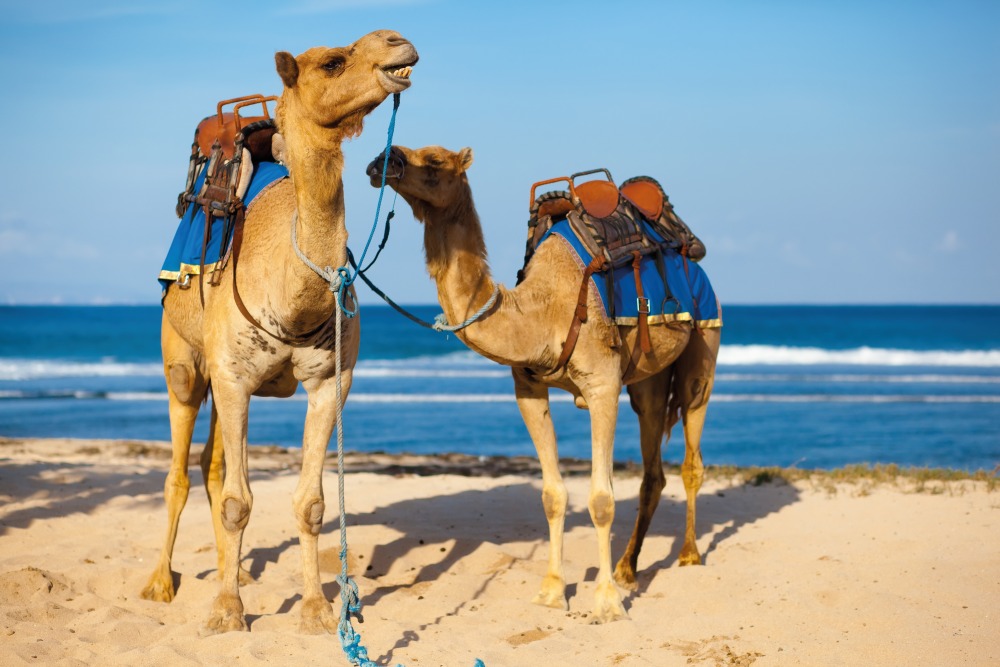 Trekking travel doesn't get more romantic than following an ancient coastal trail alongside the Moroccan ocean with the Atlantic crashing on one side of you and a chain of camels carrying all your gear following behind.
This is a trek far, far from the madding crowds - you'll leave civilization behind after a few days exploring vibrant Marrakech and the pretty white-washed town of Essaouira and follow the ancient Portuguese Camel route past beaches and secret coves, walking for four to five hours a day before setting up camp by the water's edge each night. You may be hiking most of the day but the relaxed pace (with plenty of time for ocean dips and mint tea stops) makes this perfect for newbie trekkers as well as keen hikers.
PRICE: From £1,120 including flights, accommodation in tents and B&Bs and all meals.