Escape to the great outdoors in the Chartreuse, Ecrins and Vercors Natural Parks, feast your eyes on breath-taking landscapes, and fill your lungs with clean air. With 9,000km of safe, marked trails you're never far from a panoramic pay-off to savour. The region is easy to get to from the UK, via gateway airports such as Lyon or Geneva.
Try these six for size
Charmant Som Lookout Point, Chartreuse
A stroll across alpine meadows and a short 200m climb brings you to this 1,867m summit - one of the few in the Chartreuse mountains that does not have a sharp ridge, but instead a satisfyingly accessible rounded mountain top. From here you can admire the Grande Chartreuse Monastery and the Chartreuse, Vercors, Belledonne, Jura, and Mont Blanc mountain ranges.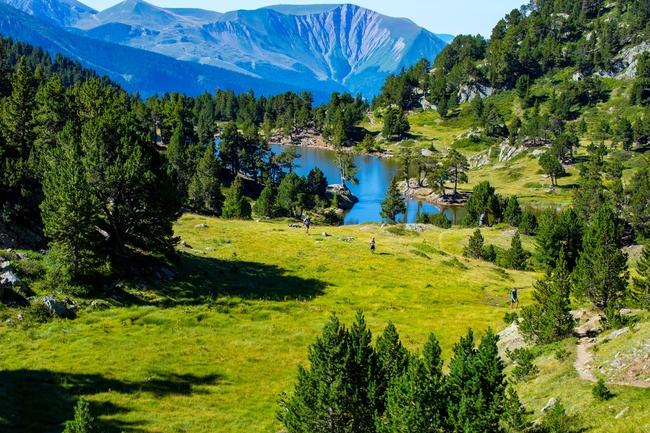 An Olympic odyssey, Chamrousse
This historic resort that hosted the 1968 Winter Olympics – where legendary skier Jean-Claude Killy dazzled the world as he won three gold medals – has stunning views over the city of Grenoble, the mountain ranges of Vercors, Chartreuse, Trièves with its legendary Mont Aiguille and the Isère valley. Easily reached in 45 minutes from the centre of Grenoble.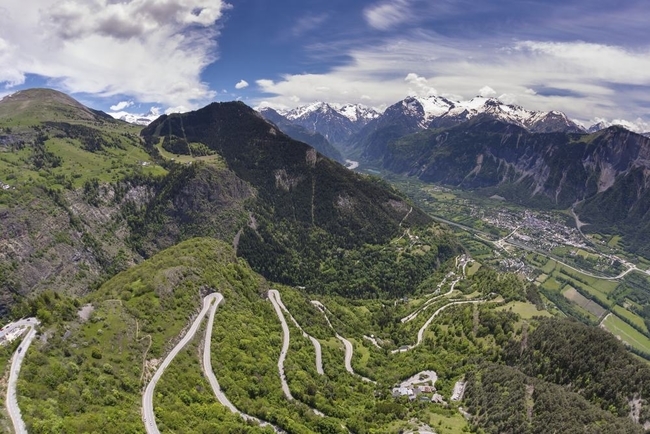 The Pic Blanc, Alpe d'Huez
At 3,330m, the Pic Blanc offers a simply outstanding view over an incredible one fifth of France's territory. Mont Blanc, the Grandes Jorasses, the Matterhorn, the Gran Paradiso, the Vanoise glaciers, the summits of Maurienne, La Meije, the Barre des Écrins and the Mont-de-Lans glacier - a sea of mountains stretches as far as the eye can see. Easily accessible by gondola or cable car.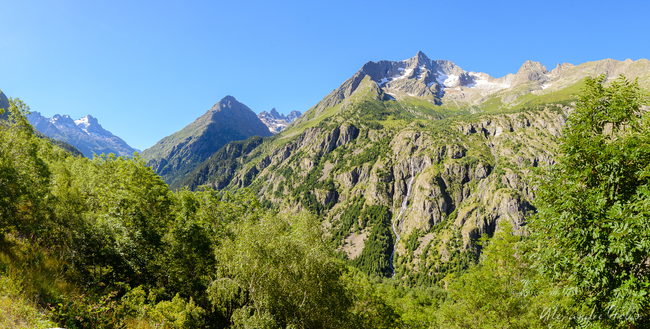 The Écrins Lookout Point, Les Deux Alpes
An unforgettable scenic experience for anyone with a head for heights! At 3,400m, the Écrins Lookout Point is a 7-metre long, narrow metal walkway above a dizzying drop of 1,500m, with an unobstructed 360-degree view of magnificent mountain peaks. The Écrins Lookout Point is accessible via a fiveminute walk from the funicular train station at 3,400m.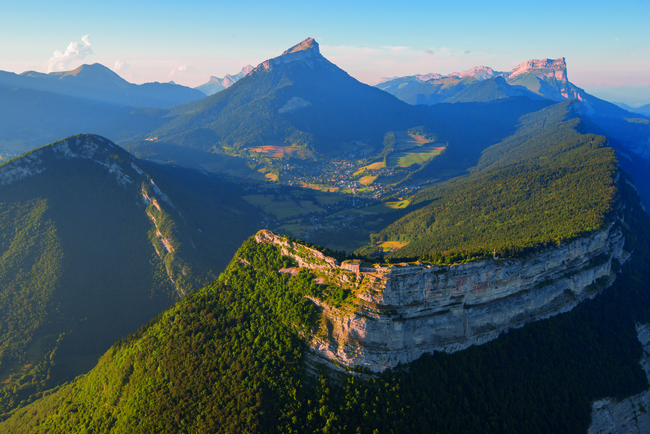 Fort du Saint-Eynard, Le Sappey-en-Chartreuse
Perched on the summit of a limestone cliff that dominates the wide glacial valley at 1,358m, the 19th century fort – built to protect Grenoble from an enemy advance through the Chartreuse mountains – is a comfortable hike from Grenoble and offers a magnificent panoramic vista of Grenoble, the Vercors and Belledonne mountains, the meandering river Isère, and Mont Blanc.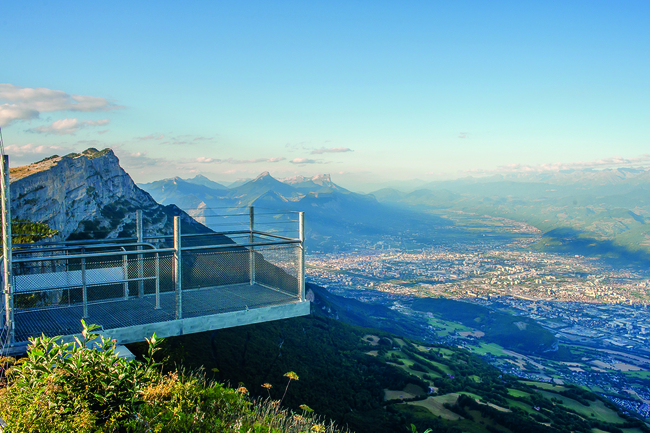 Vertige des Cimes Walkway, Lans-en-Vercors
At the top of the lookout point, where the Lans mountains tower over the city of Grenoble, the Vertige des Cimes walkway, jutting out two metres from the cliff-face above a 300m sheer drop, offers a wonderful view of the surrounding mountain ranges and the city itself. Wi-fi has been installed so you can send home a unique 'wish you were here' photo souvenir!
For even more hiking routes and breath-taking panoramas, head to isere-tourism.com