Flatlands Tour, Mallorca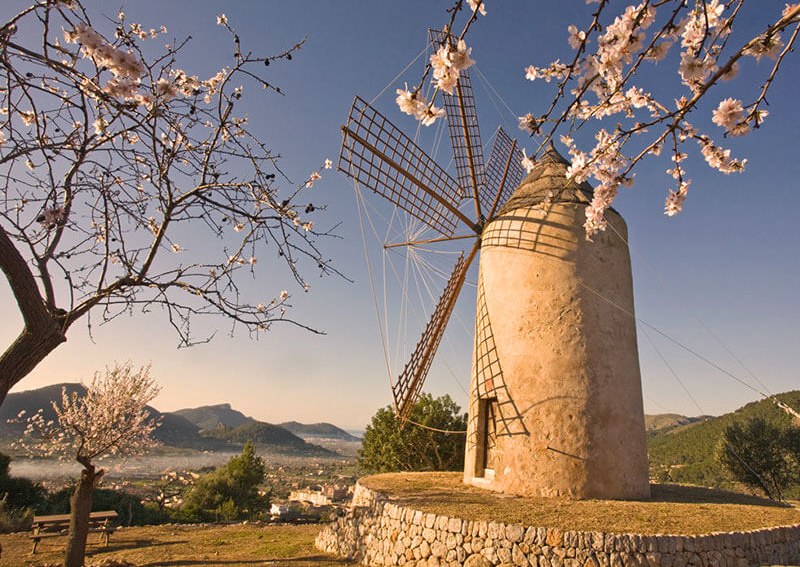 Simply put, Mallorca is a cyclist's paradise and one of the most beautiful islands in Europe. This holiday allows you to get under the skin of the island and explore hidden gems, still relatively untouched.
Your ride will head from south to north so there is the added feeling of achievement in navigating the entire island. There is plenty of time to stop off en route and enjoy a coffee in towns or simply laze by the pool each afternoon in some of the most welcoming hotels and agriturismos you could wish to stay in.
Your ride will begin on the south of the island amongst Mallorca's orange groves. You will start north through blossom orchards, country tracks and rural farming communities. The journey will take you through medieval towns and give you opportunities to stop off at ancient caves and glorious lunch spots.
The north of the island is a cyclist's playground, and if you are feeling confident at the end of the trip, there's a chance to ride possibly the most beautiful 40km in Europe. The ride climbs and descends through pine forests, snaking its way up to Cap Formentor's light house where cliffs plunge into the crystal blue Med below.
Puglia, the Heel of Italy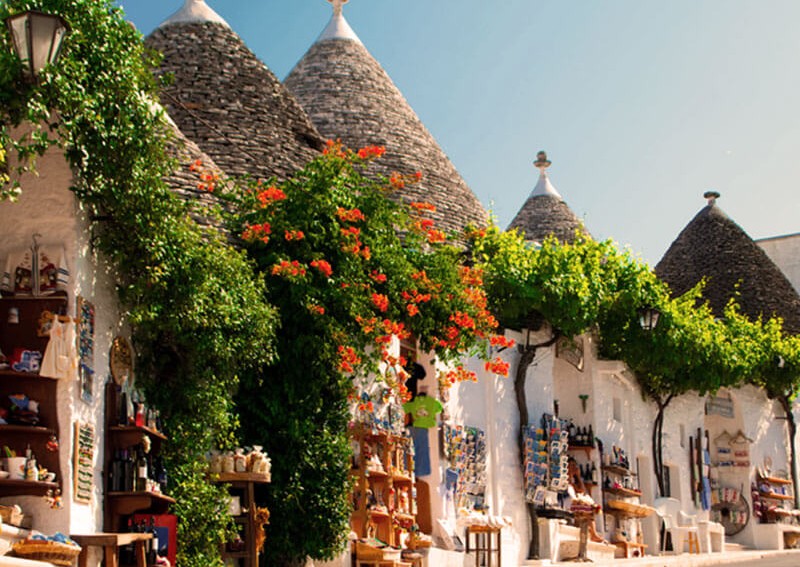 There is no better way to explore the beautiful Italian region of Puglia than by bicycle. Our trips allow you to discover this unique unspoilt area known as the heel of Italy's 'boot' at your own pace. From historic wine towns and whitewashed hill villages, to UNESCO world heritage sites and white sandy beaches, you will fall in love with the laid back lifestyle, Mediterranean cuisine and wonderful wines.
Your ride will begin in Matera, where you'll discover the stunning towns of Alberobello and Martina Franca. You will see traditional trulli and even have the option of staying in one overnight. Trulli are iconic Puglian stone buildings with conical roofs. Built by locals as temporary dwellings to circumvent medieval taxes, they still stand today, and many have been superbly preserved.
Your ride will take you from the flatlands and olive groves of this region out to the Adriatic coast, where you can explore the whitewashed towns of Ostuni, Lecce and Ortranto. Enjoy coffee in their ubiquitous piazzas or delicious seafood in the many harbour side restaurants. You can end your trip here, or to fully immerse yourself in Puglia, spend a few more nights riding south to Leuca before riding up to Gallipoli where old meets new on the Ionian coast.
Split to Dubrovnik, Croatia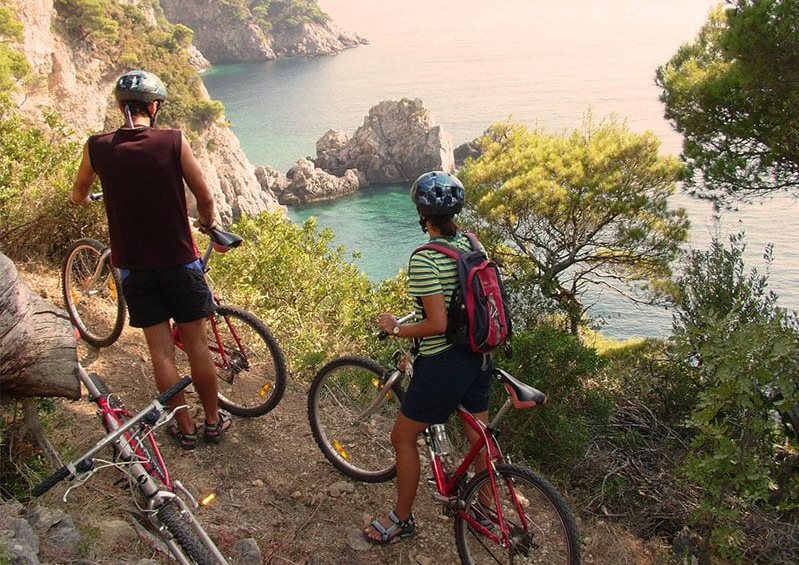 Come and explore the pearl of the Adriatic coast. This trip visits two of the best known and most beautiful Croatian cities dipping in and out of the stunning islands in between.
You will start your ride in Split, which boasts the magnificent Diocletian Palace dating back a staggering 1700 years. From there, you will head south, jumping on an off ferries as you island hop your way across the Adriatic. Your first stop will be Brac, home to spectacular Greek and Roman ruins, before your ride and take a boat trip to the UNESCO World Heritage Site of Hvar.
Your next stop of Korcula is home to hidden bays, coves and sandy beaches just begging to be explored, before the trip continues south. You will ride through forests and medieval towns before arriving in the beautiful city of Dubrovnik.
Kyushu, Japan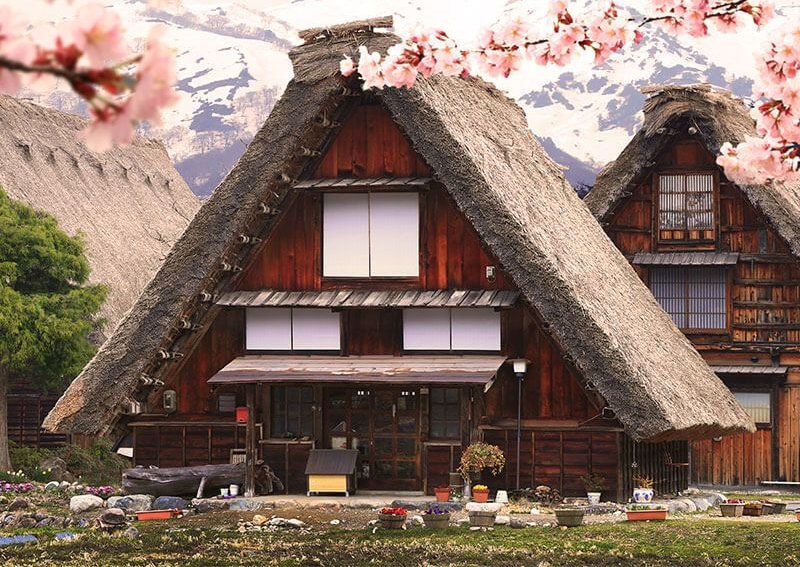 Japan is quickly becoming a must see destination. Old meets new in a country famed for technological advances and deep cultural heritage. Our favourite ride is the island of Kyushu. From forests to castles and Buddhist temples, Kyushu is a true undiscovered gem of Japan.
Combining the coast and rural land, you'll see the varied beauty of Japan. We'll meet in Fukuoka and cycle along the Chikugo River, tackling the occasional hill. Cyling around the volcanic Mount Futago, we'll discover some of the most unspoiled pawa spottos (spiritual places) along our path. Something not to be missed; take a break in the hotel's Onsen, hot springs straight from the mountains, and experience a true Japanese staple.
Loire Valley, France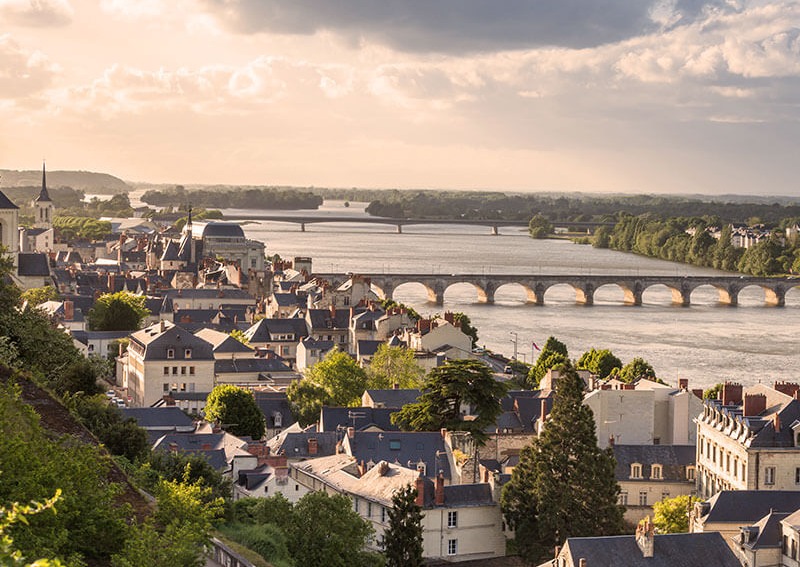 Follow the flow of the Loire as you cycle along the 'Valley of Kings'. Dotted with countless treasures including spectacular Chateaux, beautiful gardens and historic villages and towns. You will never be more than a stone's throw from the river as you take in the beauty and culture of this UNESCO World Heritage Site. The cycling is predominantly flat, and the roads practically car-free with many kilometres covered on dedicated cycleways.
We recommend our ride that takes in the iconic Chateau Chambord. The chateau sits on the banks of the river and boasts spectacular gardens, which have undergone a 3.5 million Euro restoration. Your ride will pass several epic castles as you meander down the river through the stunning towns of Orleans, Tours, Amboise and Angers.
In association with