The New Forest, in southern England, is hugely popular. It might not not be able to match the remote mountains of the Cairngorms for terrain, nor the Lake District fells for drama, but the UK's smallest National Park still attracts an average of 14 million visits every year, drawing people in with its combination of old growth forest, open glades, and gorgeous stretches of coastline
Access undoubtedly has a part to play—the New Forest National Park is within easy driving distance from major population centres, including Southampton, Bournemouth, Bristol and (at a push) London. Walks in the New Forest also tend to be relatively easy compared to hikes in the Peak District, or walks in the Lakes, thanks to its flatter terrain. Finally, the area is very well-served by accommodation options. There are a whole range of glamping sites and campsites in the New Forest area, as well as hotels to suit every budget.
Whether you're seeking a historic village inn, a cozy bed and breakfast, or a modern hotel, the New Forest offers a range of delightful options. Here, we've selected six of the best places to stay in and around the New Forest National Park to help you start your planning.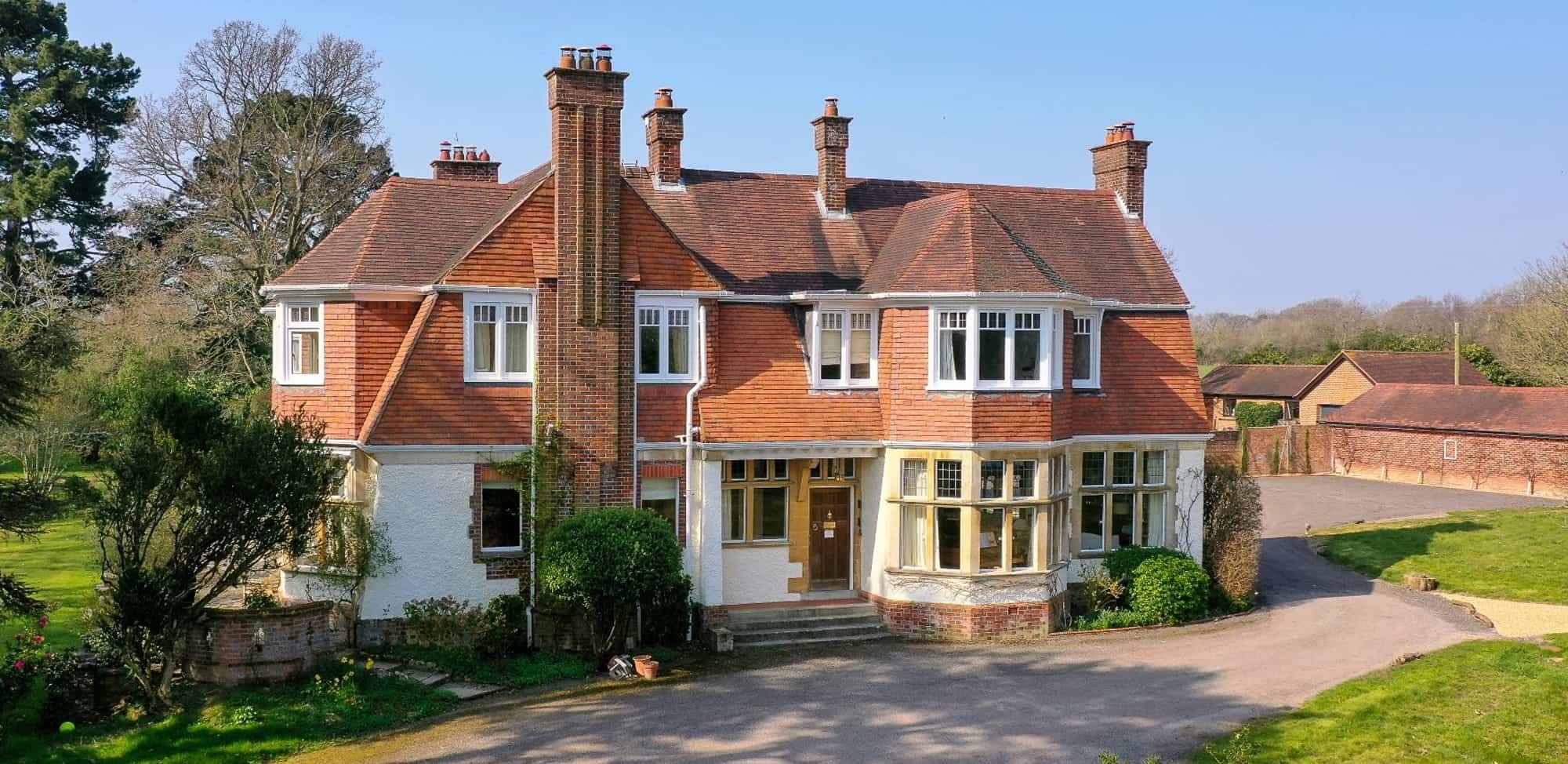 The Retreat, New Forest, near Beckley
Price: Double rooms from £55 per night
A Georgian Manor House set in expansive, landscaped gardens, just outside the boundary of the National Park, The Retreat bills itself as "the home of wellbeing in the New Forest." It boasts a spa that offers a vast variety of treatments, and studio spaces that host yoga classes and retreats throughout the year. The restaurant is fantastic, and worth a visit even if you're not staying there. The beautifully-restored historic building features comfortable rooms with rustic decor, but all the mod cons.

Room prices vary depending on which room, or out-building you choose to book. While the rooms in the main manor house are dog friendly, they're reserved for adults, but there are a two cottages on the grounds that are larger, and therefore family friendly—the Setter's Cottage, which sleeps four, and Arnewood Manor, which can accommodate groups of up to 17 guests.

For more details, and to book, check out The Retreat New Forest website.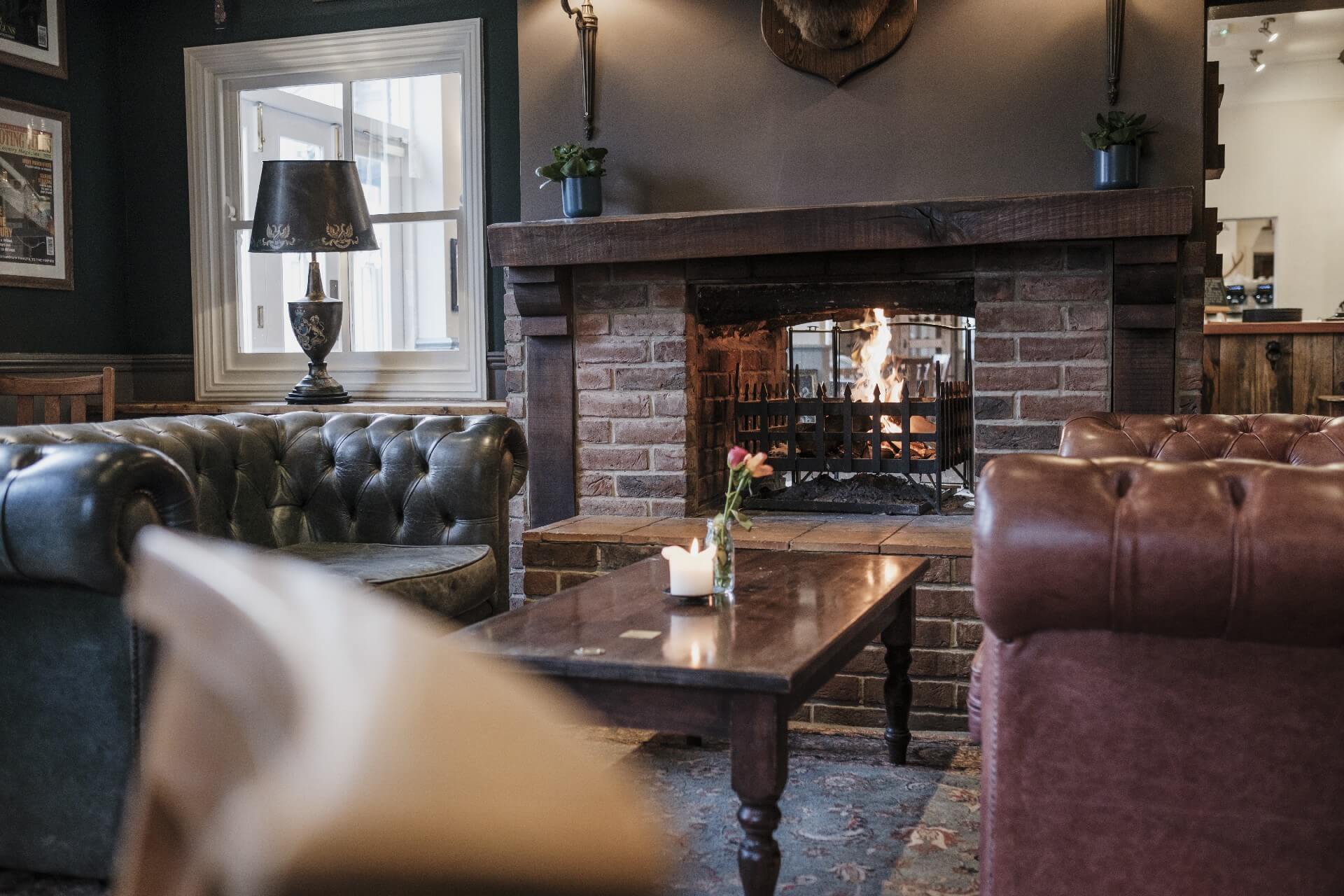 The White Buck, Burley
Price: Double rooms from £113 per night
Burley is among the prettiest villages in the New Forest National Park, complete with thatched cottages, a traditional butcher's shop, a cider farm, and New Forest Ponies wandering wild around its outskirts. It's also home to the White Buck, a country house that's been converted into a 20 bedroom hotel. Surrounded by woodland, the area is fantastic jumping off point for exploring the New Forest by foot or by bicycle.

Owned by the Fuller's Brewery, the hotel itself has a classic English country pub feel, with open fires which keep the cosy bar and restaurant warm in winter, and a selection of pub classics, including fish and chips, on the the menu. If you're looking for the archetypal English inn experience, at a reasonable price, this is a great option.

Have a look at the White Buck website for further details and to check availability.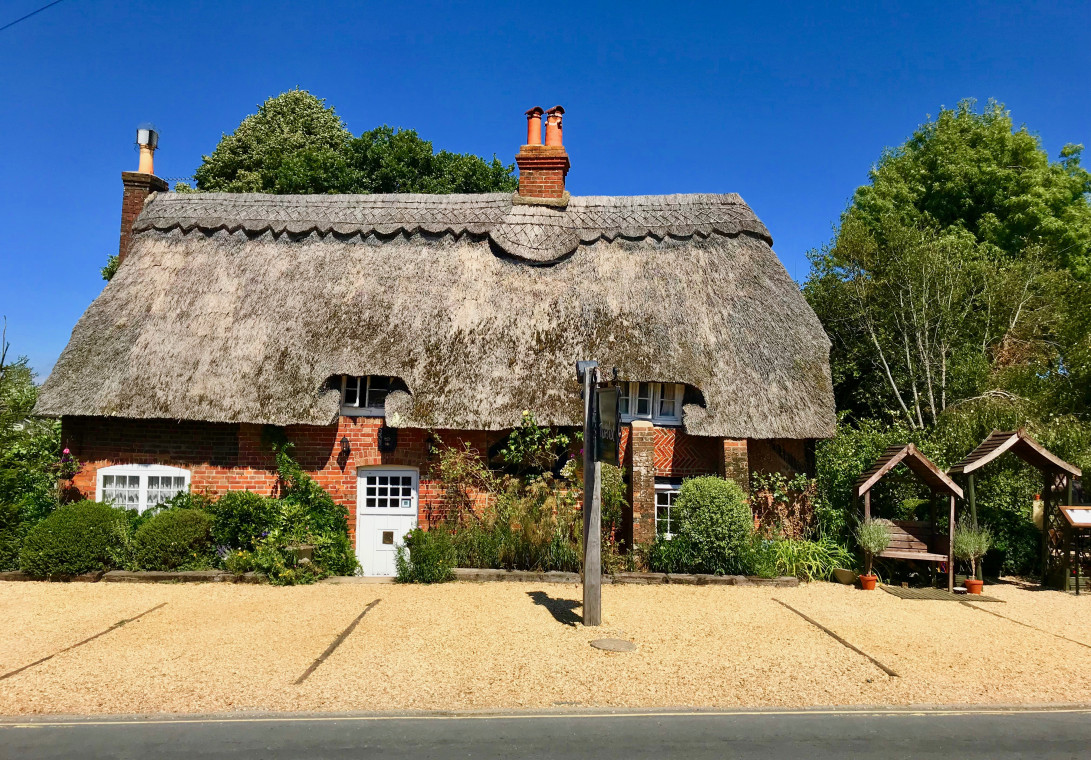 The Thatched Cottage Hotel, Brockenhurst
Price: Double rooms from £149 per night
Dating back to 1627, this Grade II listed former coaching inn has both historic rooms in the main cottage itself, and contemporary rooms and suites. There's a tea room offering delicious cream teas and cakes, which is worth a visit even if you're not staying there, and it's also home to the New Forest's only dedicated gin bar.

While there's no restaurant on site, it has all the mod cons you'd expect, including free Wifi, and the hotel's location in the centre of Brockenhurst means that you're not short of dining options. The town, which is in the southern sector of the National Park, is home to a whole host of traditional pubs and tasty restaurants, and it's also a great place for exploring the wider New Forest area. It's dog friendly too, in case you have a four-legged friend you'd like to bring along. If you're travelling by train, this is a good option as it's just a short walk from Brockenhurst train station. Alternatively, there's free parking available on site.
Check out the Thatched Cottage Hotel website for the best price on bookings and further details.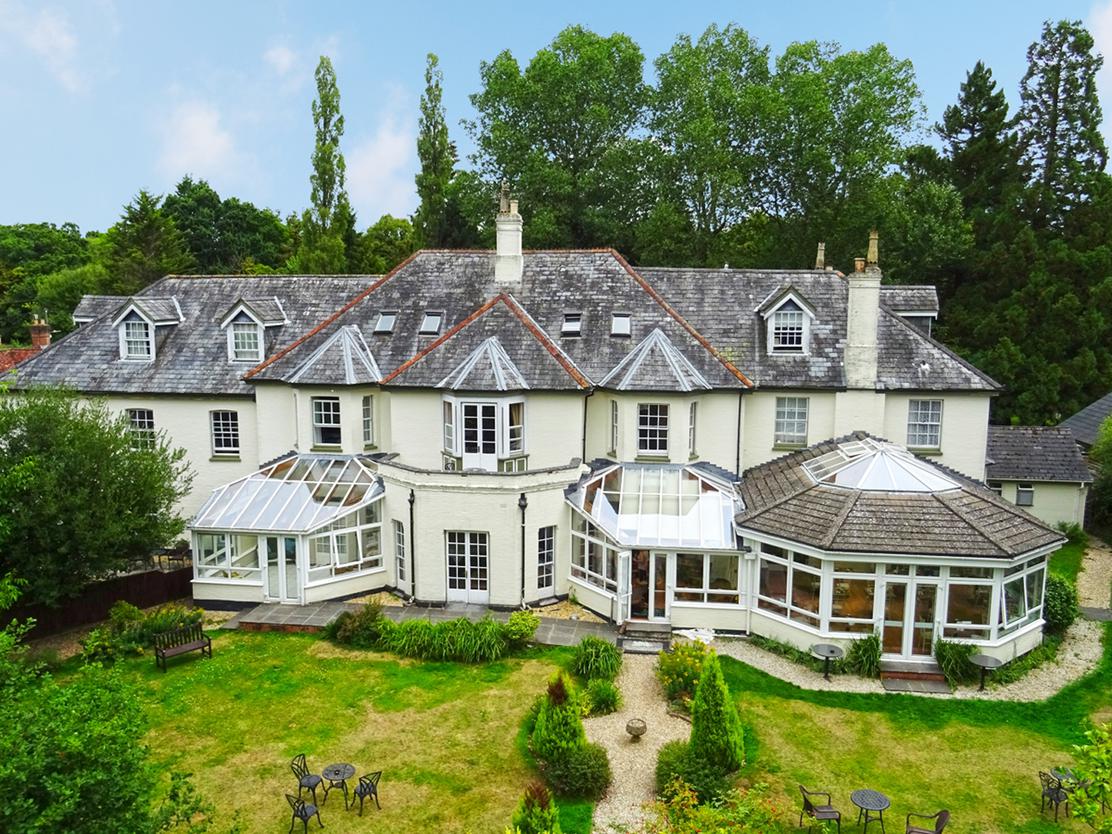 Woodlands Lodge Hotel, Bartley
Price: Doubles rooms from £68 per night
Just seven miles west of Southampton, within the national park boundary, the picturesque village of Bartley is a great place for exploring the New Forest National Park. This Country House Hotel is set within three acres of private gardens, and surrounded by typical New Forest landscape.
There are 18 individually appointed rooms, with mix modern and historic design features. The restaurant, known as The Cattlegrid, prioritises locally sourced produce, and a proud part of the New Forest Marque program, which recognises outstanding quality and locality.
With Budget Double Rooms starting at just £68 per night, this is an ideal option for those looking for inexpensive New Forest holidays.
For more information, and to book, head to the Woodlands Lodge Hotel website.
Rowan's B&B, Lymington
Price: B&B for £35 per person, per night
If you're keen on the Bed and Breakfast model, Rowan's, in the gorgeous seaside town of Lymington, is a fantastic option. It's run out of a detached period house, just a five minute walk away from Lymington's pretty High Street.

The town sits within the national park boundary, and is famous for its yacht club (known as the Lymington Royal Yacht Club, no less). It's ideal if you're planning on visiting the Isle of Wight, as the ferry leaves from nearby, and perfect for walks in the southern part of the New Forest National Park. Rowan's has a spacious residents' dining room, free wifi, and plenty of parking. The owners have a keen interest in Classic Cars, as well as sailing.
You can book via the Visit New Forest website.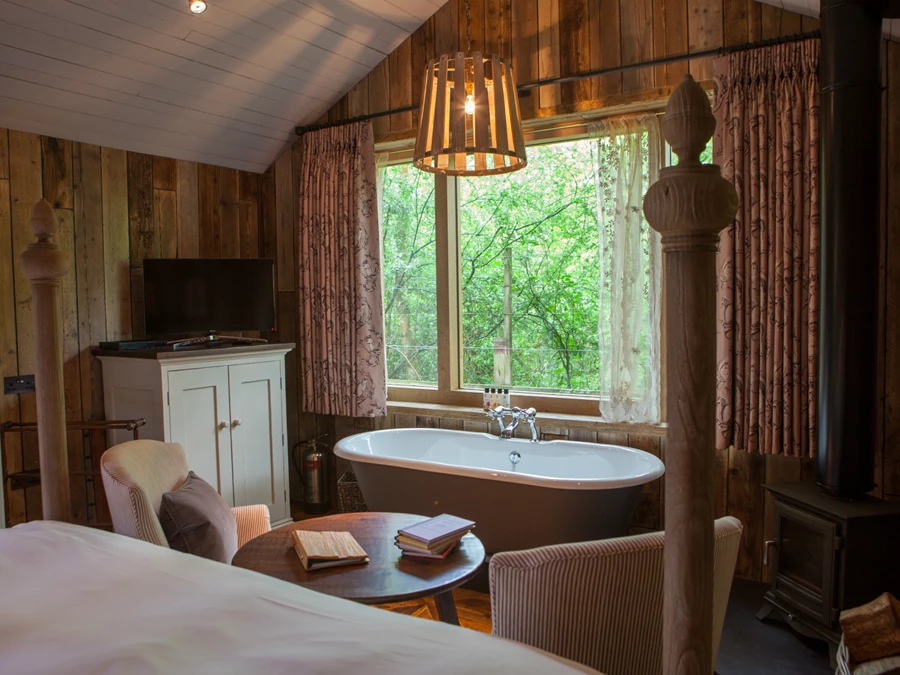 The Pig Hotel, Brockenhurst
Price: Double rooms from £255 a night
The Pig Hotel is a unique proposition in the New Forest area. It's a four star boutique country inn with beautifully designed rooms in the central building and quirky forest cottages and cabins of various kinds set within its grounds. It's a wellness destination, with a Shepherd's Hut spa that offers a variety of treatments. But perhaps more than all of that, it's an award winning restaurant which prioritises locally sourced food with "an obsessive commitment to home grown and local produce."

Almost everything they serve in the Conservatory Restaurant is grown in their own, extensive kitchen garden, and anything they can't grow themselves, they source from within a 25 mile radius. The dishes change each day, depending on what the kitchen garden team deems to be in perfect condition.
The location, just outside the charming town of Brockenhurst, is perfect for exploring the New Forest area. While it's by far the most expensive accommodation option on this list, The Pig is also the only four or five star option we've chosen, and we've done so not because it ticks the boxes needed to achieve that rating, but because it offers something truly special. If you're looking for a real taste of the best that the New Forest has to offer (both metaphorically, and literally — much of their food is foraged) then this is a wonderful place to stay.
Find out more and book by checking out
The Pig Hotel website.