Like a good walk, but fancy spicing it up a bit with some extra challenge? Adventure Walks are right up your street…or mountain…or moor.
Not for the faint-hearted, these holidays challenge walkers with trails across Britain's highest mountains and wildest landscapes. These trips are set up to help hikers achieve a walking goal which, once achieved, will give you an unbelievable sense of satisfaction and some cracking memories!
Here's the magnificent seven to add to your walking wish list
Brecon Beacons Fan Dance Challenge Holiday
Completing this holiday is a real challenge to be proud of. HF's Beacons Challenge, most famously known as 'The Fan Dance' has been part of the SAS and SBS selection process for more than 60 years and is the world's oldest known special forces test. HF Holidays have created a version of this classic challenge that is similar to the original Woodhouse route.
Have you got the mettle and stamina to complete three completely different loops down, up and around the formidable summit of Pen y Fan? The trip which gives you panoramic views of rolling countryside and valleys, wide open hillsides and wildly beautiful forests in this spectacular corner of Wales, also includes a stunning warm-up walk to discover the varied beauty of the Brecon Beacons on foot.
PRICE: 3-night trip from £409pp. Departures July and September 2020.
BOOK IT: hfholidays.co.uk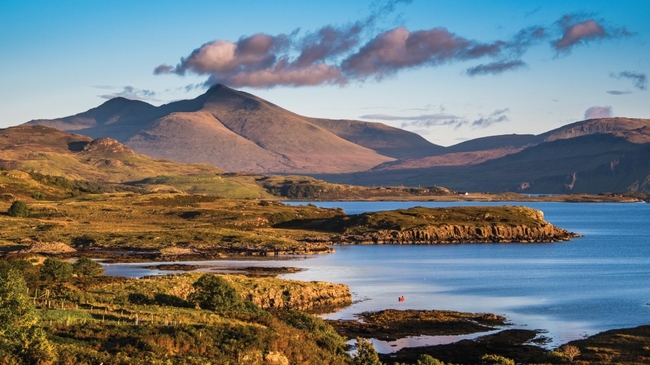 Winter Walking with Plas Y Brenin – New for 2020
Guests can choose from Guided Winter Walking or a Winter Skills Course in the Scottish Highlands to enjoy the beautiful munros in winter conditions. Walks at higher elevations and the Winter Skills Course are accompanied by expert leaders from Plas Y Brenin, the prestigious National Outdoor Centre. The Winter Skills Course includes instruction on how to use crampons and an ice axe.
PRICE: Winter Walking: 3-night trip from £349pp; 4-night trip from £449pp; 7-night trip from £745pp. Winter Skills Course: 4-night trip from £459pp. Departures in February and March 2020.
BOOK IT: hfholidays.co.uk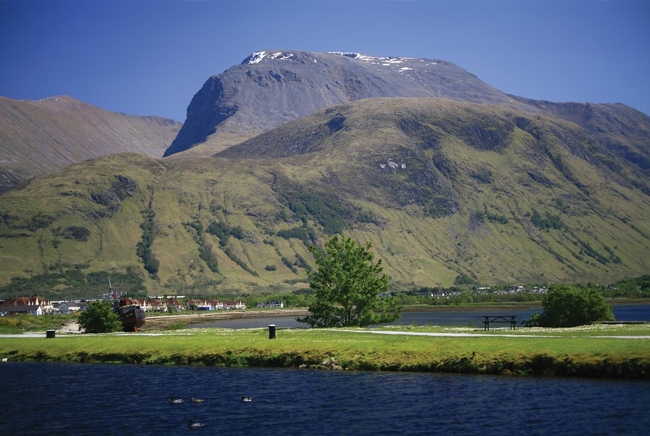 Ben Nevis Challenge – New for 2020
This Adventure Walk offers hikers the chance to scale the highest mountain in the British Isles. You need to be reasonably fit with stamina and hill-walking experience, but your reward is well worth the effort: spectacular views in all directions (with luck!). Guests stay at Alltshellach – HF Holidays' superbly sited country house, which has an indoor pool where you can relax your tired muscles. On the day when not climbing Ben Nevis, guests can join a shorter warm-down or warm-up walk, also guided by one of the experienced Walking Leaders.
PRICE: 3-night trip from £399pp. departures in July, August & October 2020
BOOK IT: hfholidays.co.uk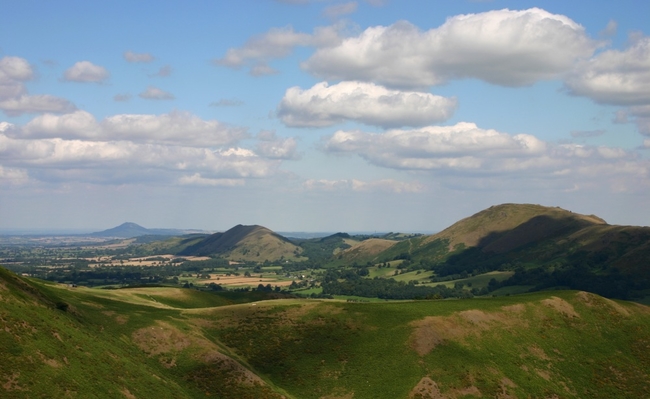 Shropshire Seven Peaks Challenge – New for 2020
Designed for walkers who may be short on time but high on energy! This challenging, one-day Adventure Walk takes in some of Shropshire's best hillwalking from the ranges to both the west and east of the HF Holidays country house, Longmynd House. The house provides the perfect base to fuel up for an early start and offers great hospitality at the end of the 22-mile and seven hill-tops challenge! This perfect weekend hiking break covers some excellent hill walking and finishes at a great country pub for a well-earned pint of Shropshire Ale.
PRICE: 2-night trip from £275pp, departs July 2020
BOOK IT: hfholidays.co.uk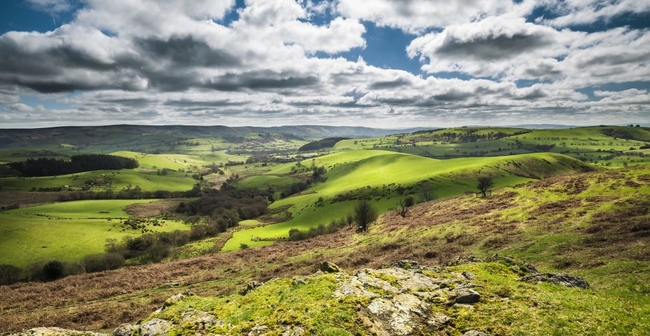 Shropshire Seventy Challenge – New for 2020
This challenge takes guests to the best hills in Shropshire including some hidden gems which are usually the preserve of locals. A genuine challenge but easier than some of HF Holidays' super-testing big mountain challenges. Over the weekend you'll cover nearly 2,500m of ascent across the fabulous quartzite of the Stiperstones Ridge, the glorious ridge of The Long Mynd and the beautiful shapely hills around Caer Caradoc to the east. These mini-massifs are all within easy reach of each other so you can test yourself over the full 43 miles!
PRICE: 3-night trip from £409pp, departs August 2020.
BOOK IT: hfholidays.co.uk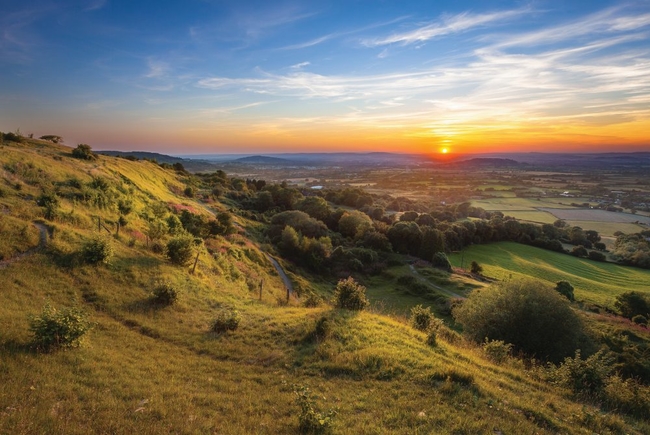 Steps Challenge 100,000 or 50,000
These holidays are designed for walkers who are looking for a real leg stretching challenge. There are two distances to choose from – for the hardcore, the epic 100,000 steps, or, still a good leg stretcher, the 50,000 step challenge. The itinerary aims to cover these distances in 3 or 4 days of walks with an experienced leader. Available in the Dorset Coast, Peak District, Cotswolds, Northumberland, Isle of Wight and Lake District with breathtaking scenery along the routes. Evenings are spent in an HF Holidays' country house where guests can share a drink and re-live the day's adventures.
PRICE: 3-night 50,000 Steps trips from £389pp, 4-night 100,000 Steps trips from £529pp, departures April, June, August and October 2020.
BOOK IT: hfholidays.co.uk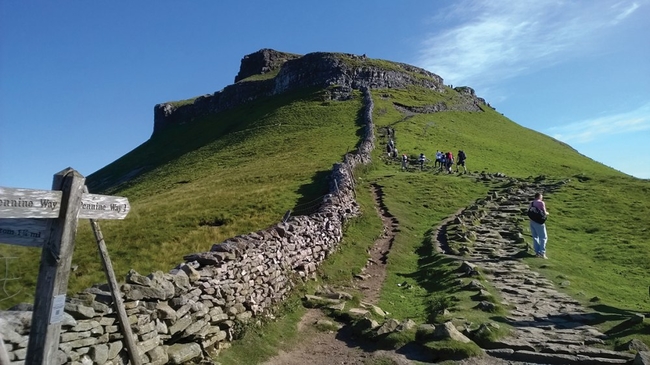 Yorkshire Three Peaks
Enjoy a weekend break summitting the tops of the famous 'Three Peaks' of Yorkshire - Pen-y-ghent, Whernside and Ingleborough. This holiday takes a slightly more leisurely approach and aims to complete them over two days' walking, rather than one, and HF has weekend breaks to cover both options. You'll be rewarded with magnificent views from these three impressive summits, including fabulous views of Ingleborough from the summit of Whernside and scenes of the impressive Ribblehead Viaduct and the Settle to Carlisle railway. Marvel at the wild landscape of unbroken heather moorland and limestone pavement, and enjoy downtime at a luxurious country house to relax each evening.
PRICE: 3-night trip from £409pp. Departures May, June and September 2020.
BOOK IT: hfholidays.co.uk
To find out more about HF Holidays' Adventure Walks, or to request a brochure, visit hfholidays.co.uk
Who are HF Holidays?
HF Holidays has more than 100 years' experience providing walking and activity holidays. Its team of friendly walking leaders and local guides are handpicked, chosen for their expertise, knowledge and personality. They will take care of daily logistics and lead you on guided walks. Holidays shown include full board accommodation in an HF Holidays country house.
T&Cs apply. Subject to availability. Prices shown are per person based on 2 sharing. Please visit hfholidays.co.uk for latest prices and offers.