World class mountain biking
Saalbach Hinterglemm is a natural paradise for mountain biking. More than 400km of marked trails, cableways with bike transport and bike park features for beginners and pros alike make the region an exciting experience for MTB fans.
Try the BIG-5 Bike Challenge, which combines five cableways and five mountains around Saalbach Hinterglemm and Leogang into one big single-day tour. E-mountain bikers will find charging stations on the mountains and specially designated e-biking tracks.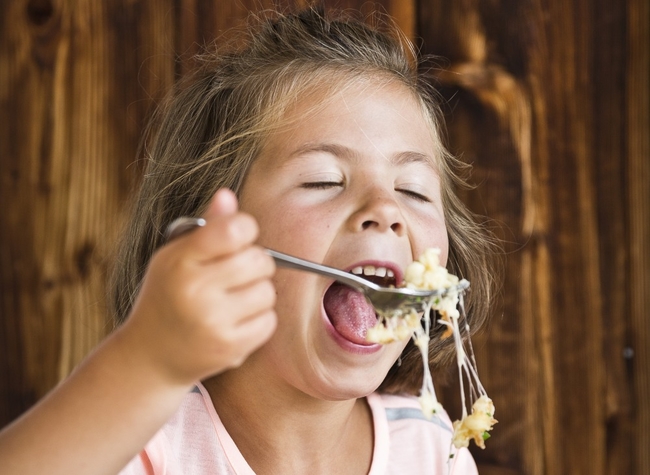 Culture and cuisine
As well as being a natural adventure playground with its outstanding scenery and alpine flora and fauna, an active break in Saalbach offers the chance to try some traditional Pinzgau dishes, such as the popular 'Kasnocken' (cheese dumpling).
Why not stop off on the trails at one of over 40 mountain huts and enjoy a time-honoured 'Jaus'n' snack break while you take in the views? You can even spend your stay at a local farm to sample the local produce and get a taste of country life in Saalbach.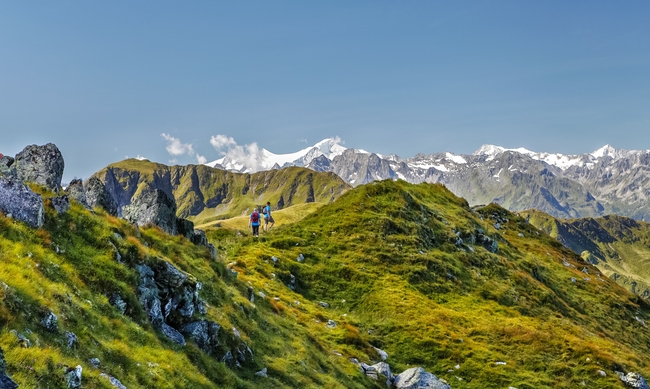 Great hiking
Both casual hikers and experienced alpinists will love exploring Saalbach's 400km of marked hiking trails. This is the world of chamois, marmot and deer. Even a few golden eagles can be spotted, hunting for prey above the rugged cliffs.
For the endlessly energetic, there are plenty of long-distance hiking trails, such as the Seven Summits, the Home of Lässig Walk and the Pinzgau Walk. Indeed, all three together make up the Saalbach Hiking Challenge. Complete this trio and you can claim your own personal trophy.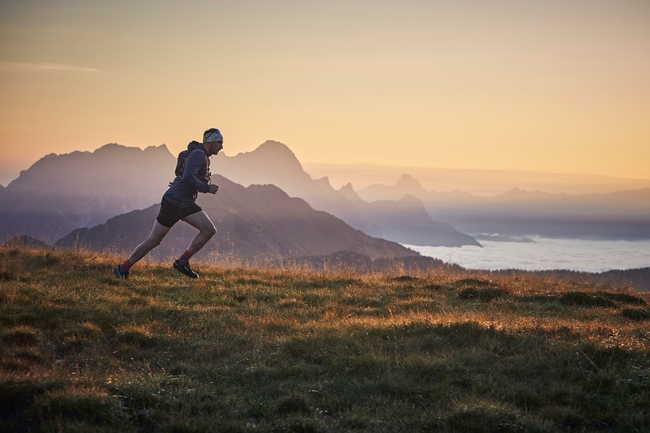 Superb trail running
For visitors wanting to pick up the pace… and Saalbach Hinterglemm offers athletically ambitious runners speed, marathon and endurance trails for every taste, from panorama-rich tracks for beginners all the way up to more challenging tours and races such as the Saalbacher Trail and Skyrace in August. Conquer the Schattberg – Direttissima! Detailed trail descriptions, including GPS tracks, are available to download on the interactive hiking, cycling and trail running map on saalbach.com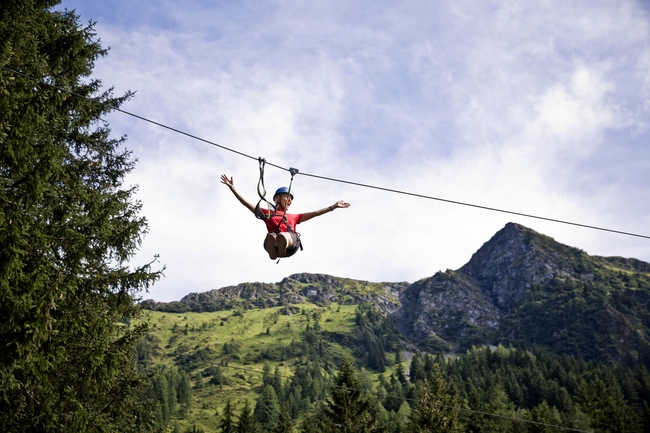 Adventures for all ages
A world of adventure awaits thrill-seekers in Saalbach. The Canyoning Course in the valley head of Hinterglemm leads through a watery gorge and offers exciting jumps and slides for both courageous, and more careful participants.
Nearby is Europe's biggest high-rope park, where the fearless are invited to slide down Europe's longest rope slide. And at the Treetop Trail, the 200-metre-long Golden Gate Bridge of the Alps, leads to an 800m circular walking path winding up into the treetops.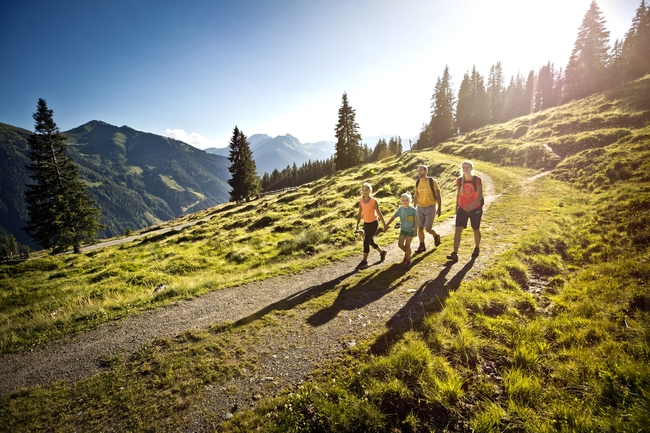 Endless family fun
Saalbach's great for outdoor-loving kids, with a series of special adventure hiking trails around Montelino and Kodok making up the Kids' Hiking Challenge, for which the little ones will be rewarded with the Golden Clown.
Additional family highlights include Montelino's Water Playground, a fun, splashy spot for big and small visitors alike, and Montelino's Wild Animal Feeding where visitors can while away the time watching deer, stags and fawns during grazing or daily feeding sessions.