Thinking of climbing Pen Y Fan? Or tackling any of the other great walking routes in Bannau Breycheiniog — the recently-restored name for the Brecon Beacons National Park? Well, you'll be wanting somewhere to stay.

There are plenty of hotels, B&Bs and hostels in south Wales, many of which sit within the borders of the Bannau Breycheiniog (Brecon Beacons) National Park itself. Abergavenny on the east side, Llandeilo on the west, Merthyr Tydfil to the south and Brecon to the north all have great options. But if you want to get right in amongst the park's rugged mountains, sparkling rivers, and lush green valleys, then camping—either in a tent, or in a van—is the way to go.
Very little beats a camping trip, whether a relaxed holiday in a caravan park or you're pitching a small tent right next to the mountain you want to climb. Here, we've chosen a list of the six best campsites in the area around Bannau Breycheiniog. They range from wild camping spots to caravan parks with all the mod-cons, including WiFi, shower blocks, and shops. Whichever one you pick you're guaranteed to leave it feeling a little closer to nature.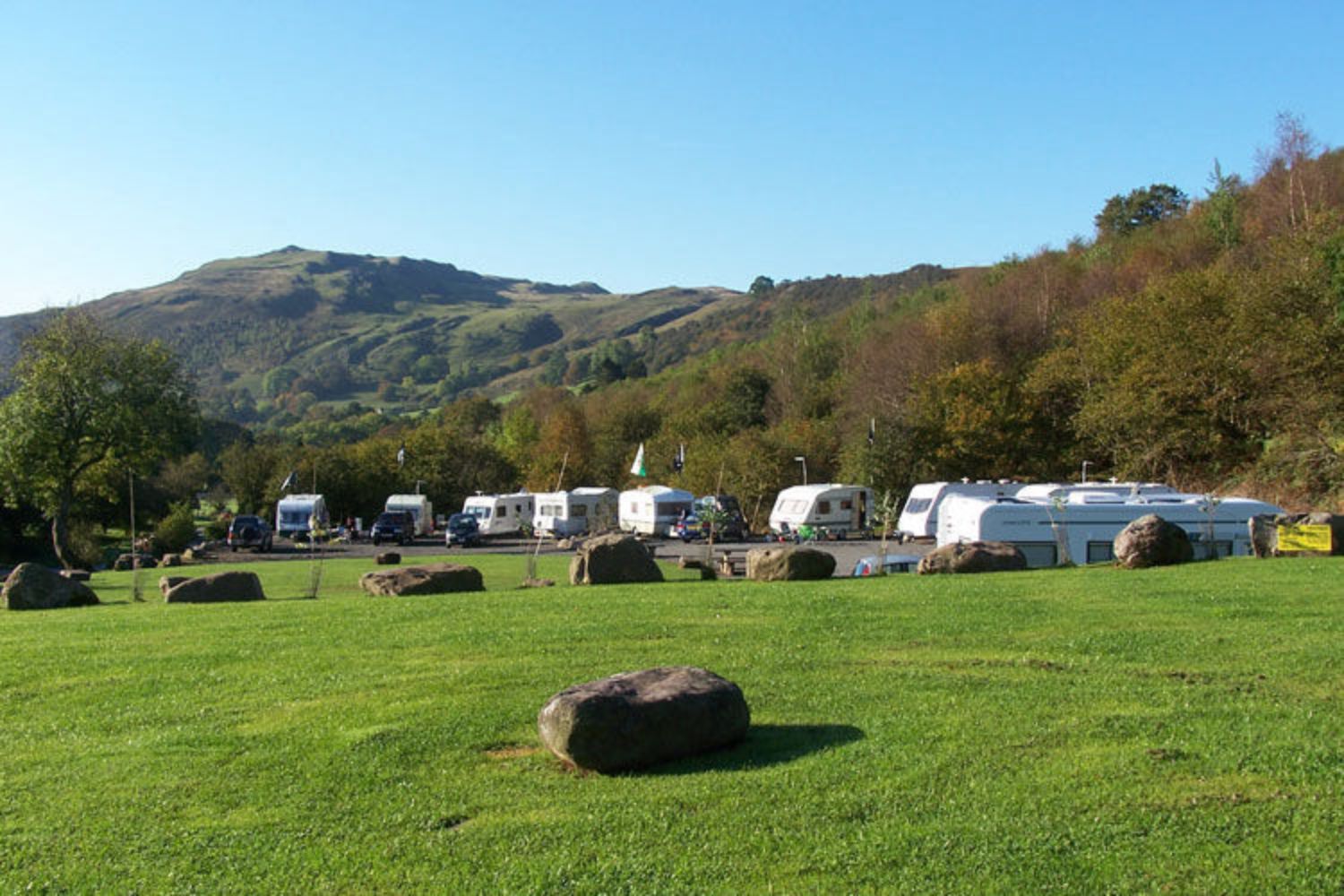 Brecon Beacons Camping and Caravan Park
Located off the A4067, in the west of the majestic Bannau Brycheiniog (Brecon Beacons) National Park this campsite is well-located for many of the best walks in the Brecon Beacons National Park, including the famous Four Falls Trail. Immerse yourself in the tranquil surroundings and wake up to breathtaking views of the highest peaks in the Brecon Beacons range.

There's a coffee shop, and free WiFi for everyone, plus electrical hookups, grey water disposal and taps for all the campervan and caravan pitches. There are tons of pitches for tents of all sizes, it's dog friendly, and there's fabulous walking right on your doorstep.

Check out the Brecon Beacons Camping and Caravan Park website for bookings and further details.
The View Camping Merthyr Tydfil
If you want to climb Pen Y Fan or tackle the famous horseshoe walk, Valley View Camping is a good choice. It's also perfectly located if you're into mountain biking, and want to hit up Bike Park Wales: the world-famous trail centre is just round the corner—within walking distance and just a ten minute cycle away.

The small, family-run campsite offers glamping pods, camper and caravan pitches, spacious pitches for tents, modern amenities, and a warm, welcoming atmosphere.

Visit their Facebook page for contact details, and info on how to book.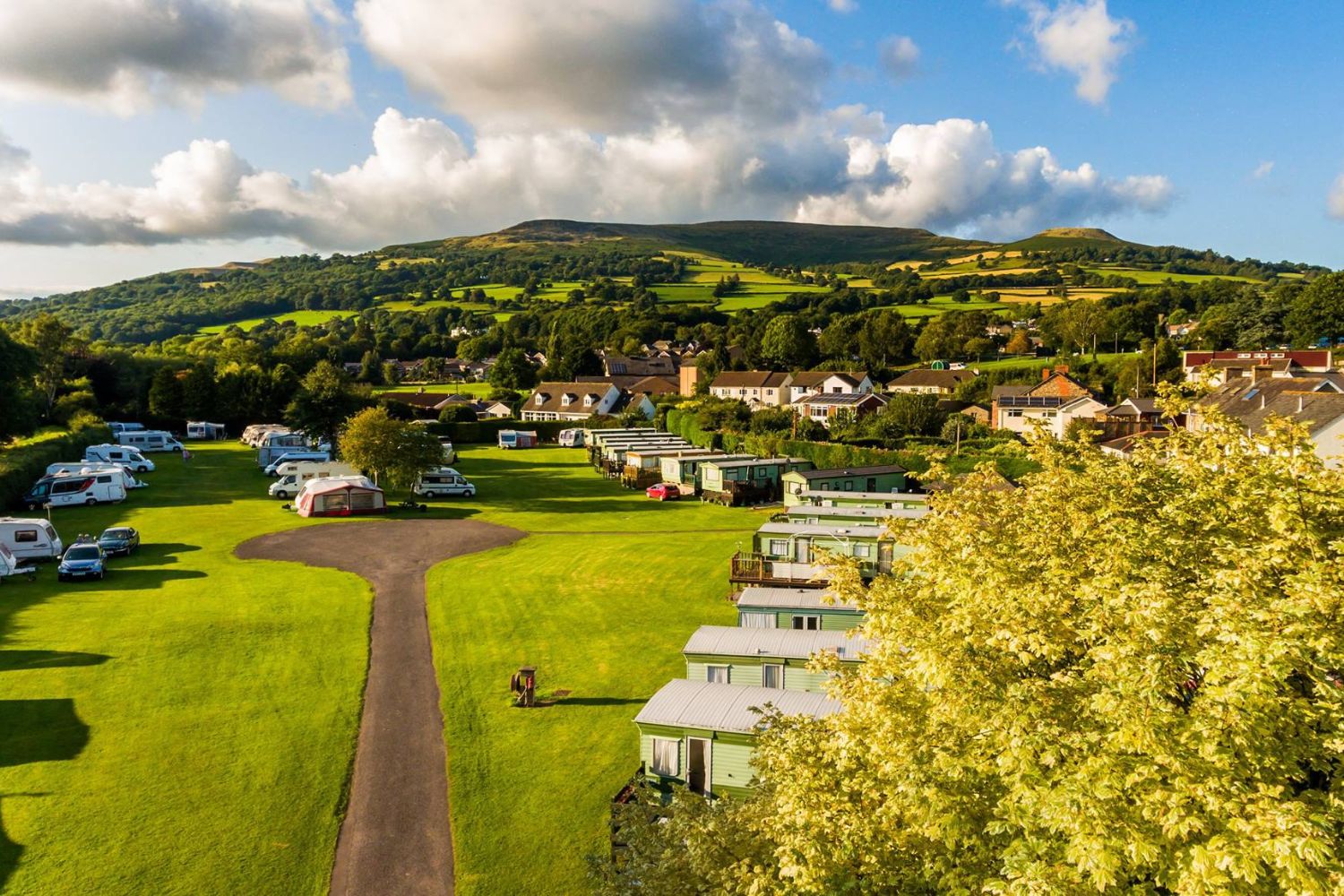 Riverside Caravan Park
Tucked away in the sleepy hamlet of Crickenhowell, on the banks of the Usk river, within the eastern boundaries of the Brecon Beacons National Park, this spacious campsite lets you wake up to the soothing sound of flowing water. There are spaces for tents as well as campers and caravans, and the welcome is second to none. The family that now own the caravan park took it over six years ago, but have lived all their lives near the site.

It's got good facilities, including showers and electrical hookups for vans. But most importantly, Crickenhowell is incredibly well located, making the this a great jumping off point for exploring the central Beacons, and rich cultural heritage of the whole Bannau Brycheiniog area.

Check out the Riverside Caravan Park website for booking and further details.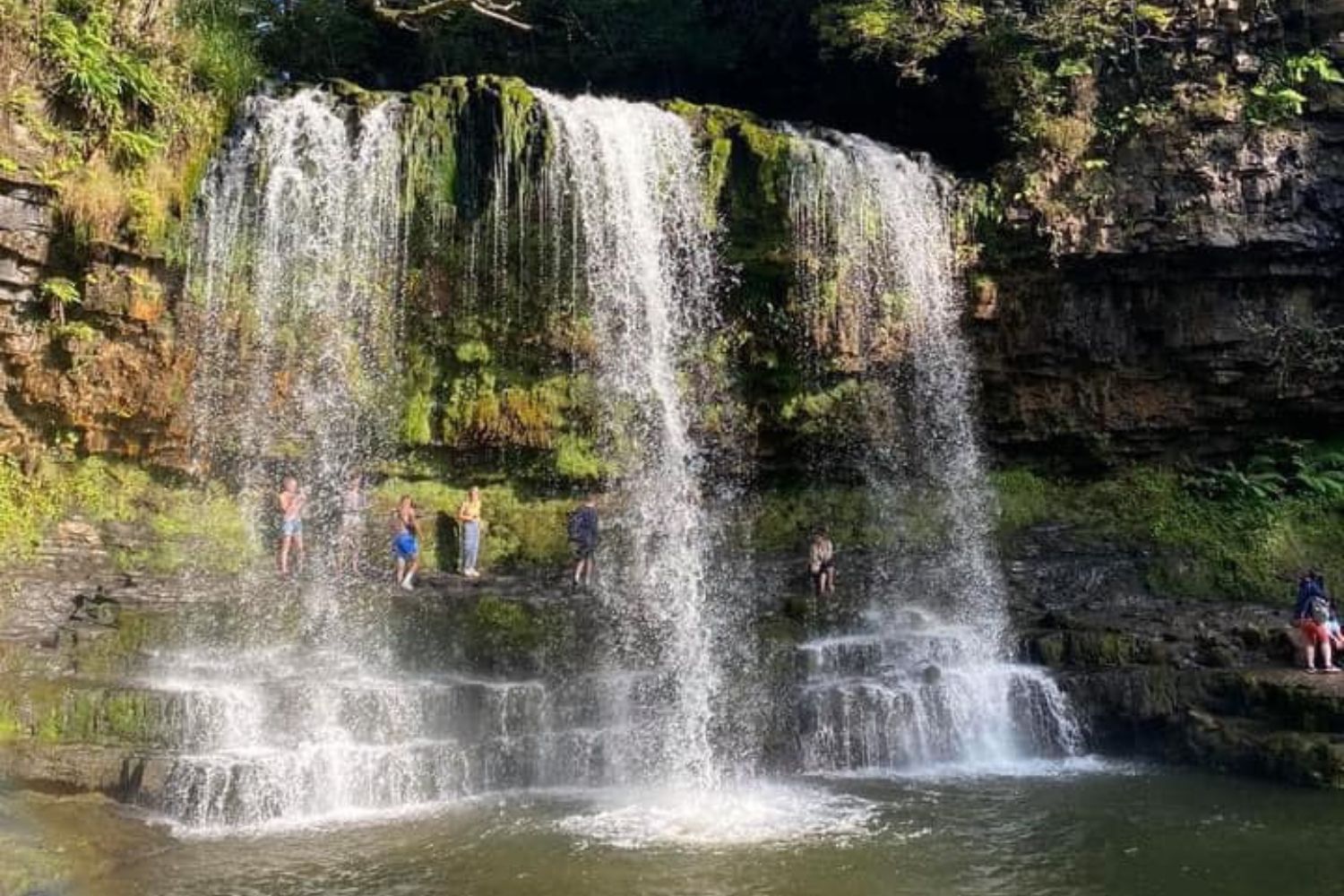 Brecon Beacons Wild Camping
For those seeking an authentic off-grid camping experience Brecon Beacons Wild Camping is a must-visit. Located on Lower Lodge Farm, right in the heart of the Bannau Brycheiniog national park, this campsite offers easy access to breathtaking hiking trails and panoramic views.

Pitch your tent amidst nature's grandeur and spend your days exploring the rugged beauty of the Brecon Beacons. The facilities are basic (think portaloos and standing taps, rather than ablution blocks with showers) but that adds to the wildness of the experience. The place is dog friendly and if you're into horse riding, they even offer stables where you can keep your horse. Best of all, the campsite allows campfires, so you can live out your marshmallow cooking dreams.

Check out the Brecon Beacons Wild Camping website for bookings and details.
Cefn Cantref Campsite
This small, family-run campsite in mid Wales is just a short drive away from the centre of Brecon, on the north side of the Brecon Beacons range. It sits outside the borders of the National Park itself, but remains a great place to access the areas many walking trails and other attractions.

Open from March 1st to October 31t, Cefn Cantref can only fit tents and smaller campervans, so if you've got a big winnebago, you're best off heading elsewhere. Prices vary depending on the time of year, ranging from £14-£17 for solo campers and £22-£25 for two-person tents, all the way up to £40-£45 for a large, four-person tent.

The facilities are excellent. There are electric hook ups for the vans, a shower block, a tuck shop and decent 4G reception everywhere. Oh, and did we mention there are also truly spectacular views?
Check out the Cefn Cantref Farm website for more details.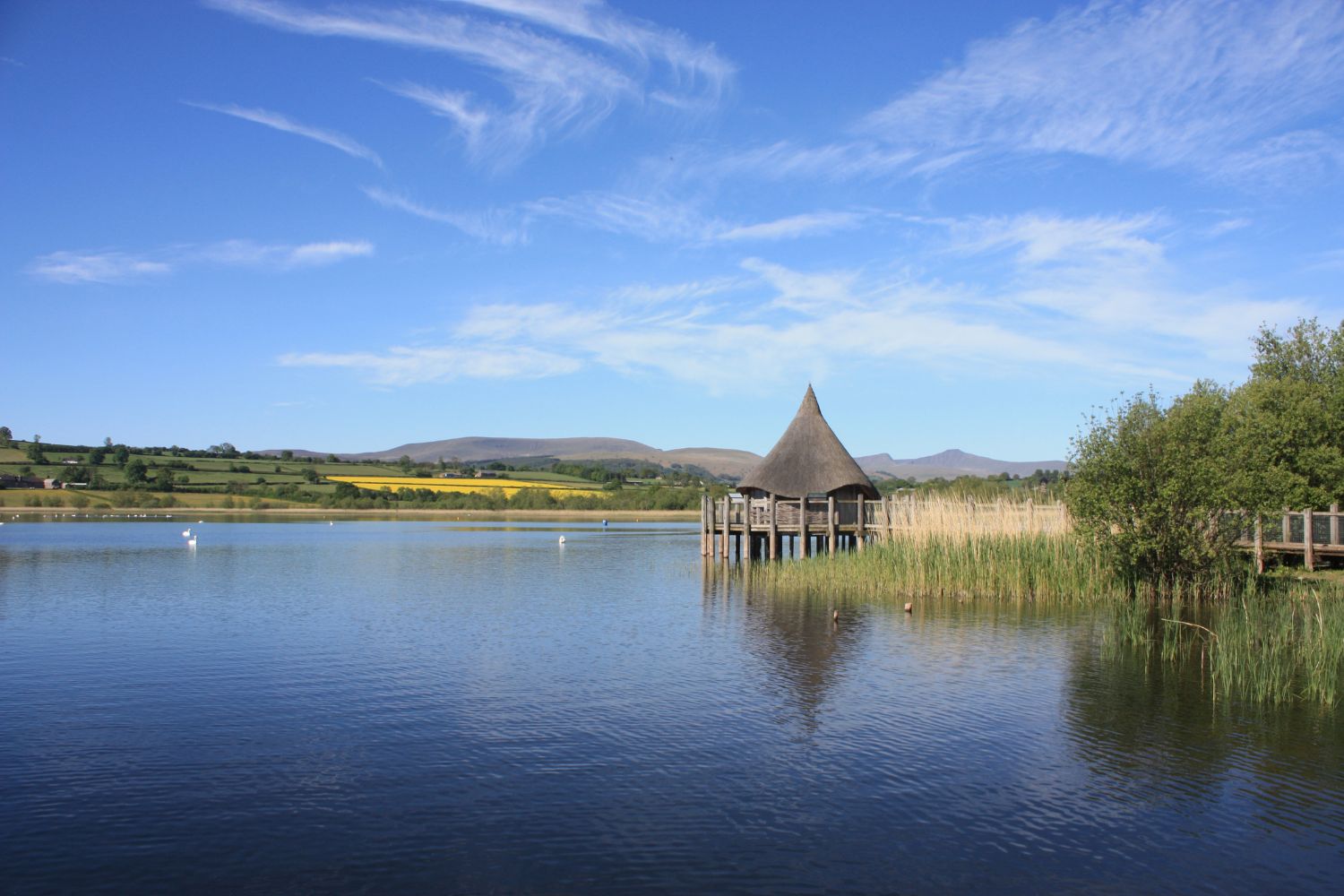 Lakeside Caravan Park
Very little beats waking up next to sparkling body of open water, especially one with a location as stunning as Llangorse Lake, in the Black Mountain Range on the north-east side of the Brecon Beacons National Park. It's the largest natural lake in south Wales, and this campsite, right on the lake shore, offers stunning views of the surrounding water and mountains.

It's obviously a great location if you're into, kayaking, SUPing, fishing (the lake is famous for its pike) or any kind of water sport, but it's also great for walking. There are static caravans you can rent, plus pitches with electric hookups for campers and caravans, and lots of space for tents. There's a café and even a pub on site, plus a shower block, WiFi and all the other facilities you'd expect from a well-kept, modern campsite.

Check out the Lakeside Caravan Park website for booking and further details.