Sponsored content
The area around Neath Port Talbot is wonderfully geared up to cycling - both on and off the roads - with a range of safe cycle routes that are ideal for families, with disused railways lines and peaceful canal towpaths serving as gentle pathways.
For road cyclists and MTB riders, the mountains and valleys, rivers and coastline provide a natural tapestry for the many miles of cycle routes and trails that thread their way through the landscape.
Easily reached by road and rail from the rest of the UK, Neath Port Talbot is a great destination for cyclists eager to explore deeper into this wonderful part of the UK, which is packed full of unmissable sights both on and off two wheels. With everything from a fantastic coastline and forest landscapes to stunning areas of natural beauty such as the must-visit Melincourt Waterfall, every kind of outdoor lover will be right at home in the Dramatic Heart of Wales.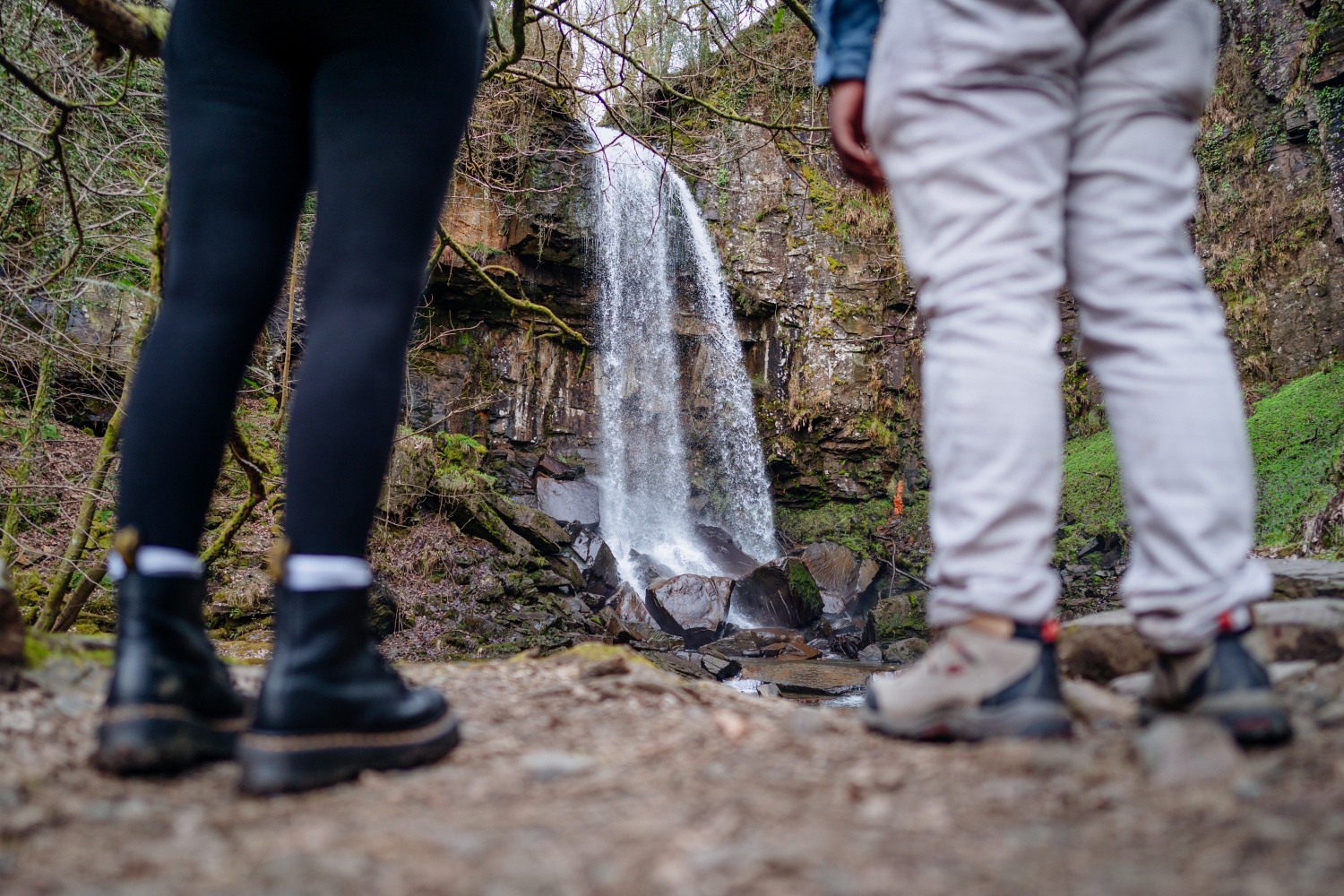 Where is Neath Port Talbot?
We're in South Wales, and a highly accessible part of it at that. The Dramatic Hear of Wales is embraced by the Brecon Beacons to the north and Swansea Bay to the south. The M4 winds straight through it, offering good access to the rest of the UK motorway network. London is 3hrs 30mins away, Birmingham is 2hrs 40, Bristol just 1hr 30 and the Welsh capital Cardiff a mere 40 mins away. 
Both Neath and Port Talbot have a main line train station connecting direct to London Paddington. All regions of the UK have frequent links either direct or with one easy interchange.
When it comes to accommodation, you'll find plenty of hotels, luxury cottages, and campsites ready to extend a warm welcome.
Search online at dramaticheart.wales to find the perfect place to stay.
Cycling and MTB highlights of the Neath Port Talbot area
Road cycling is in the blood in Neath Port Talbot. The Port Talbot Wheelers invented their own 'Tour de Cinq Vallées' – The Five Valleys Sportive – back in 1958, a tough 70-mile race, allowing riders to take on some of the best and most well-known climbs in South Wales. The area has all the things that road cyclists love: winding lanes, intense climbs and fast-paced descents – plus plenty of cafés for that all-important pit stop.
The well-established mountain bike trails at Afan Forest Park, alongside the region's new trails at Margam Country Park will help riders progress from family-friendly green-graded trails to becoming an absolute pro on the red and black graded trails.
Afan is a gem in the Dramatic Heart of Wales: the forest park was created in the 1970s and has grown into one of Britain's iconic mountain bike destinations. Situated in a former coal mining valley 6 miles from junction 40 of the M4, the forest park offers mountain bike trails for beginners to expert riders.
The top six cycle routes in and around Neath Port Talbot
As well as testing road rides and exciting downhill MTB descents, safe cycle routes can be accessed by all the family at a variety of locations across Neath Port Talbot. Whether it's disused railways through pretty countryside or following quiet canal towpaths past locks and bridges, there are so many family-friendly places just waiting to be explored.
From the traffic-free route of the Cwm Tawe Trail to stretches of the National Cycle Network, here are six of the best cycling routes in the Dramatic Heart of Wales: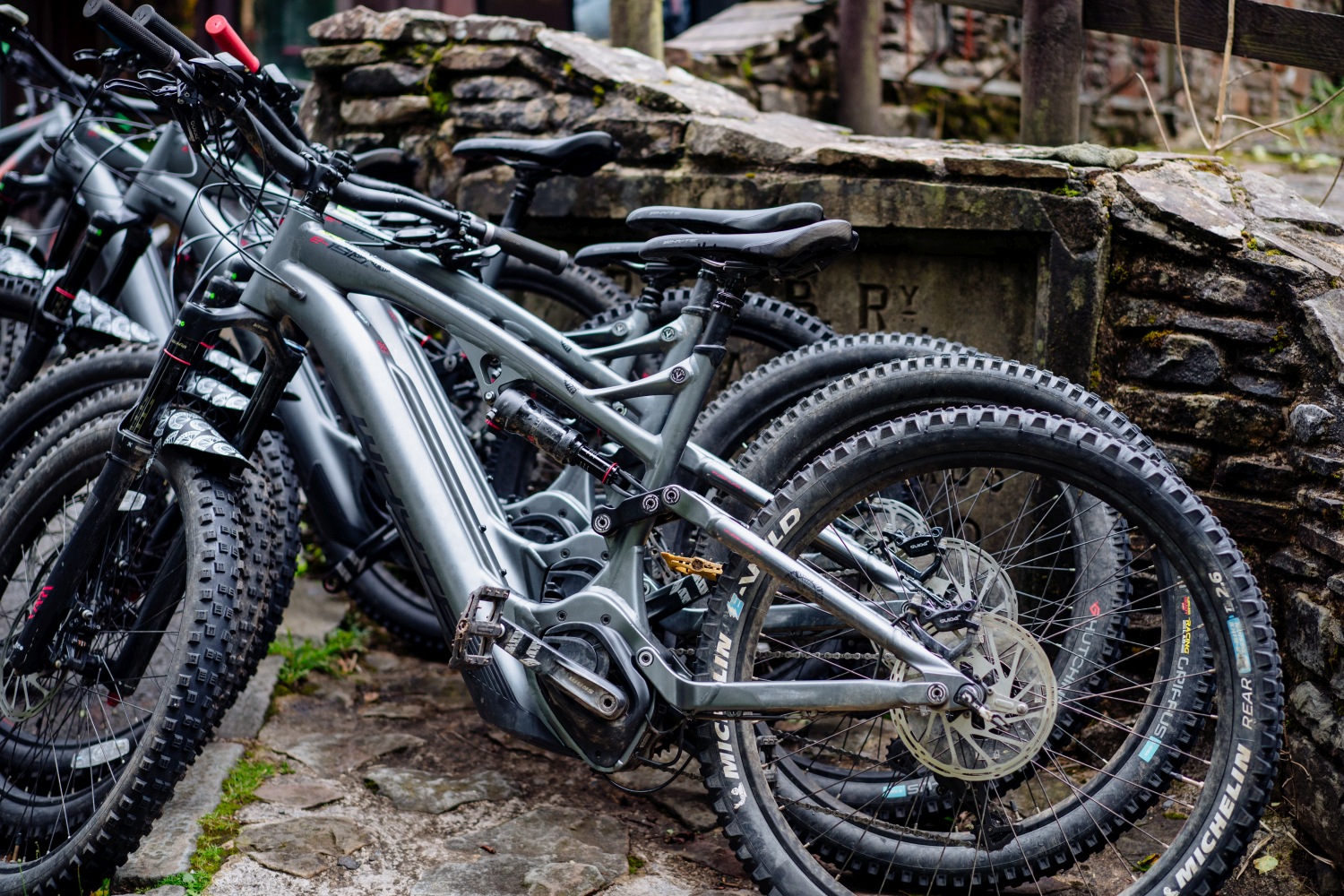 Blue Scar
Distance: 7km
Ride Time: 1 – 1.5 hours
Climb: 177m
Start Location: Afan Forest Park Visitor Centre car park
Grade: Blue / Moderate
Named after the mining history of the valley it sits in, this is a terrific MTB trail that's sure to progress your riding and introduce you to the real Afan Valley trail network. You might need to dig deep at times on some of the more challenging technical sections, but you'll be rewarded with amazing views and a thrilling swooping return down the other side of the valley.
Go to dramaticheart.wales for more information about the Blue Scar cycle route.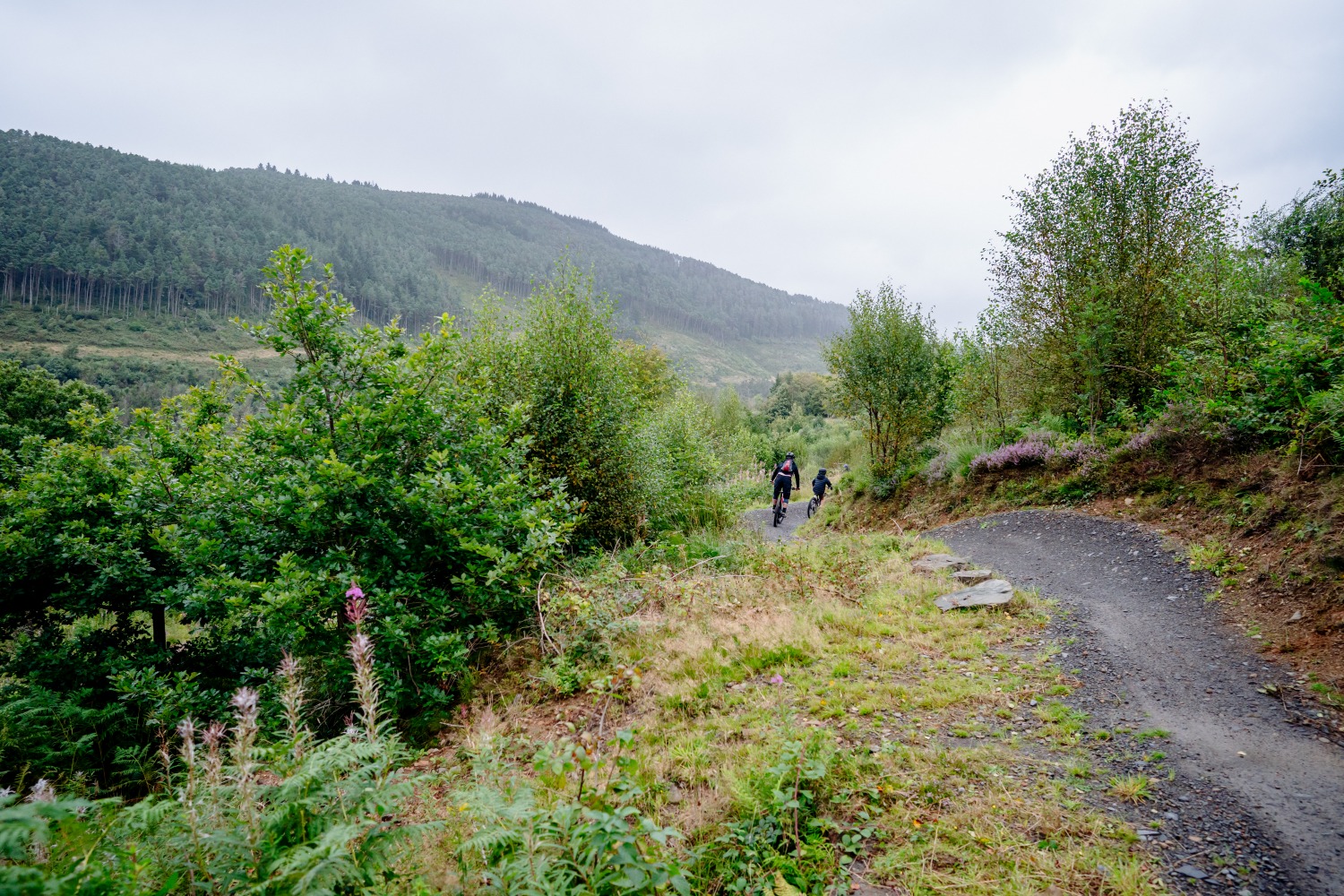 Skyline Trail
Distance: 46 km
Ride Time: 4-7 hours
Climb: 316m
Grade: Red / difficult
After being closed for several years due to the development of a nearby wind farm, the redesigned Skyline Trail was reopened in Afan Forest Park in October 2021. It shares the same sheep-track ascent as White's Level, and continues on long, forest road climbs with sweet, flowing technical single-track descents.
You will enjoy stunning, skyline views of the Brecon Beacons, the Preselis, the Black Mountains and the South Wales coast, while the 46 kilometres will test your stamina and your nerve, with technical singletrack such as sections 'On The Edge' and 'Excalibur'.
For more information about the Skyline Trail, go to naturalresources.wales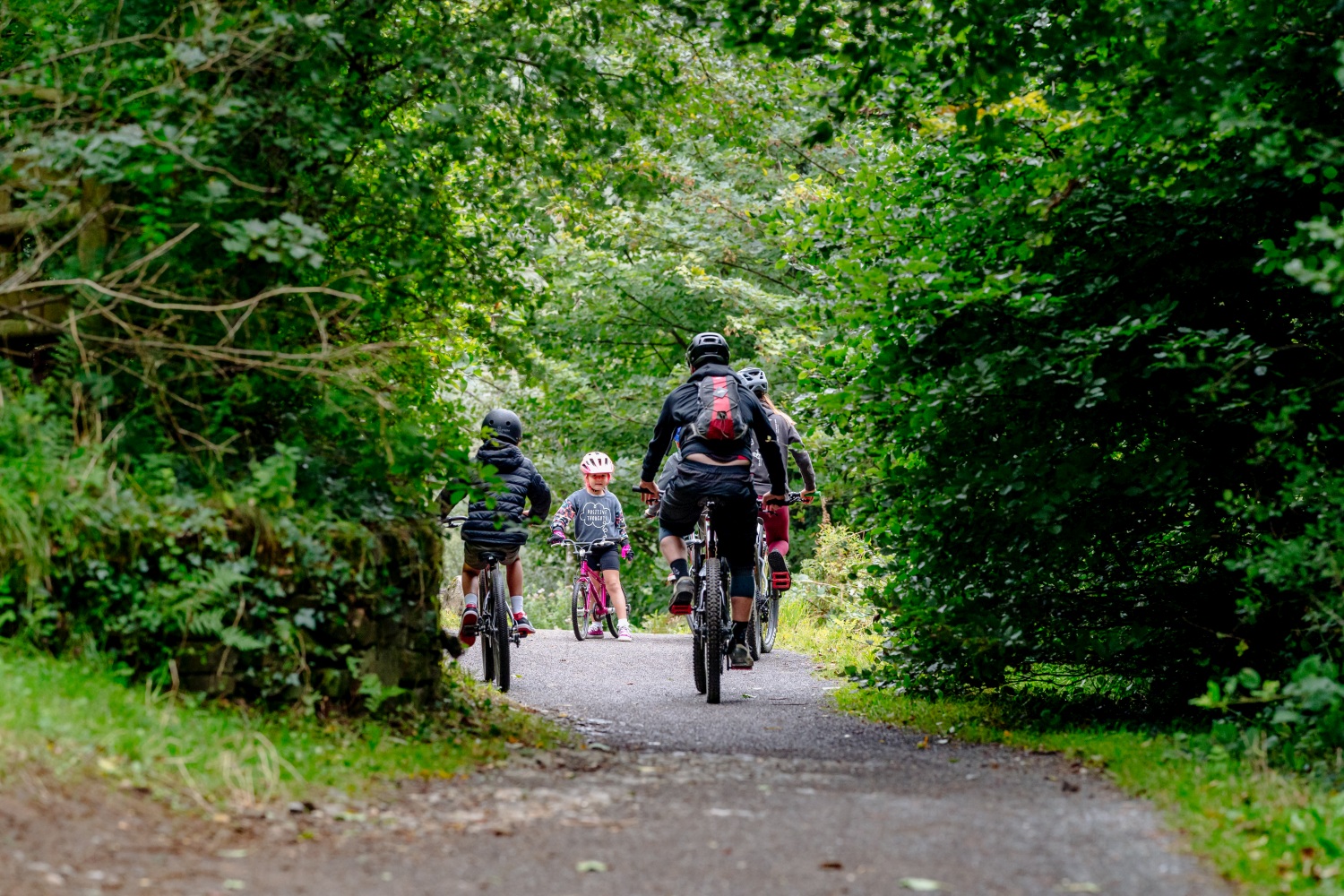 National Cycle Route 887
Distance: 13 miles (from Aberavon Beach to Blaengwynfi one way)
Ride Time: 3-4 hours
Climb: Gentle gradient
Grade: Forest road or similar
Linking Aberavon Beach, through Afan Forest Park to Glyncorrwg and Blaengwynfi to the north of the valley, the National Cycle Route 887 will take you from valley to coast! Join the cycle route from Aberavon Seafront, Afan Forest Park Visitor Centre or Glyncorrwg Ponds Visitor Centre. Follow the blue national cycle route signposts.
Head to dramaticheart.wales for more details about the National Cycle Route 887.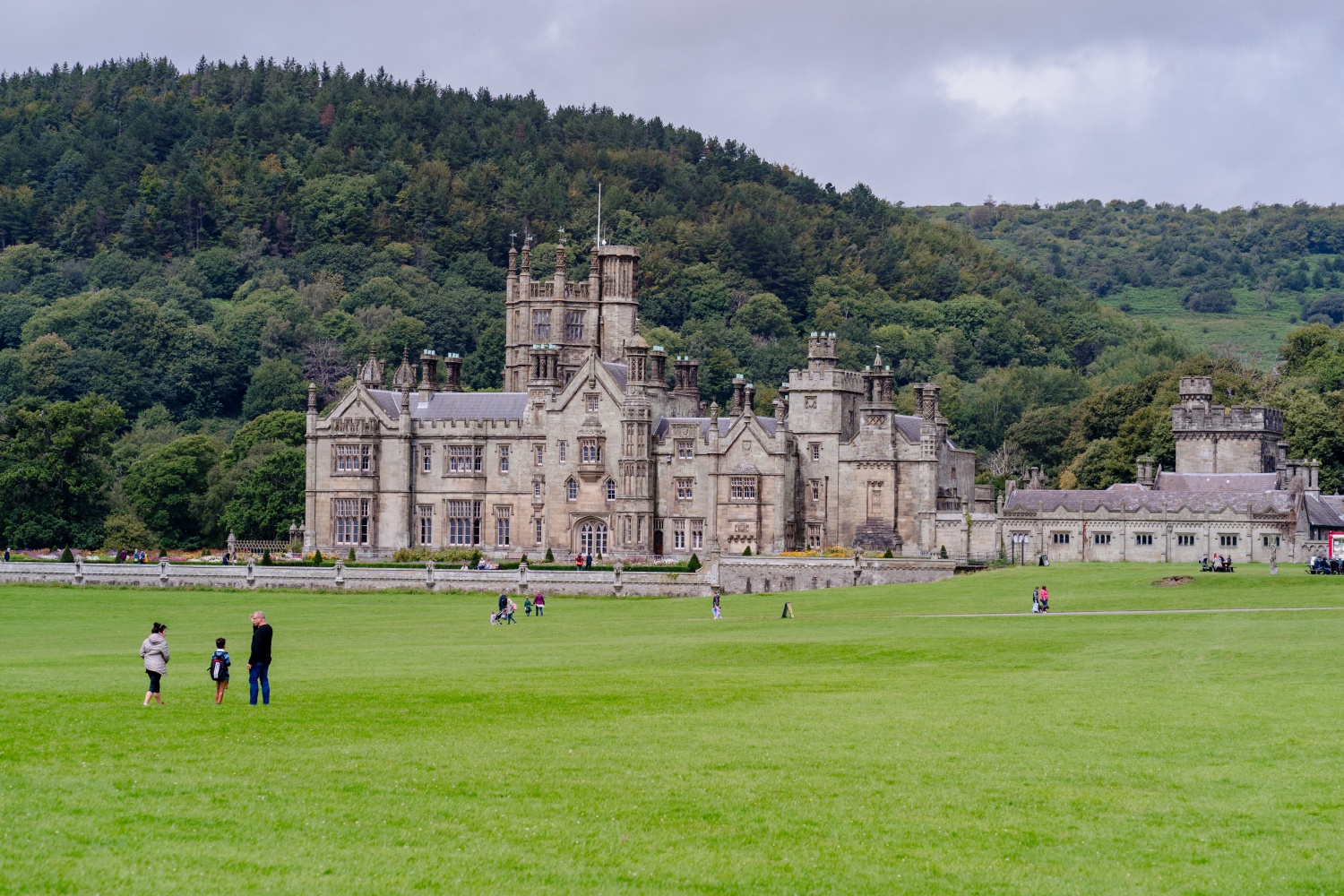 Margam Deer Mountain Bike Trail
Distance: 27km
Ride time: 2-3 hours
Grade: Green / easy to Black / expert
A visit to Margam Country Park is a must - whether you're exploring the walking and cycling routes, going orienteering, trying coarse fishing, watching the deer, or just enjoying the peace.
With a total distance of 27km to play on, the Margam Deer Mountain Bike Trail offers up to a half day's riding. The trail is divided into graded sections, so that you can choose the best trail, or combination of trails, to suit you and your group, with something for everyone from the accessible green beginner track to black expert challenges.
Why not make a day of it by combining your MTB adventure with more of Margam Country Park's other activities. There are water sports such as kayaking or paddle boarding, as well as the Go Ape high ropes that include zip wires and a massive swing along with your treetop rope walks, and a Grade I listed castle to explore. There's also a café for refreshments.
Find more information about cycling at Margam Country Park at mbwales.com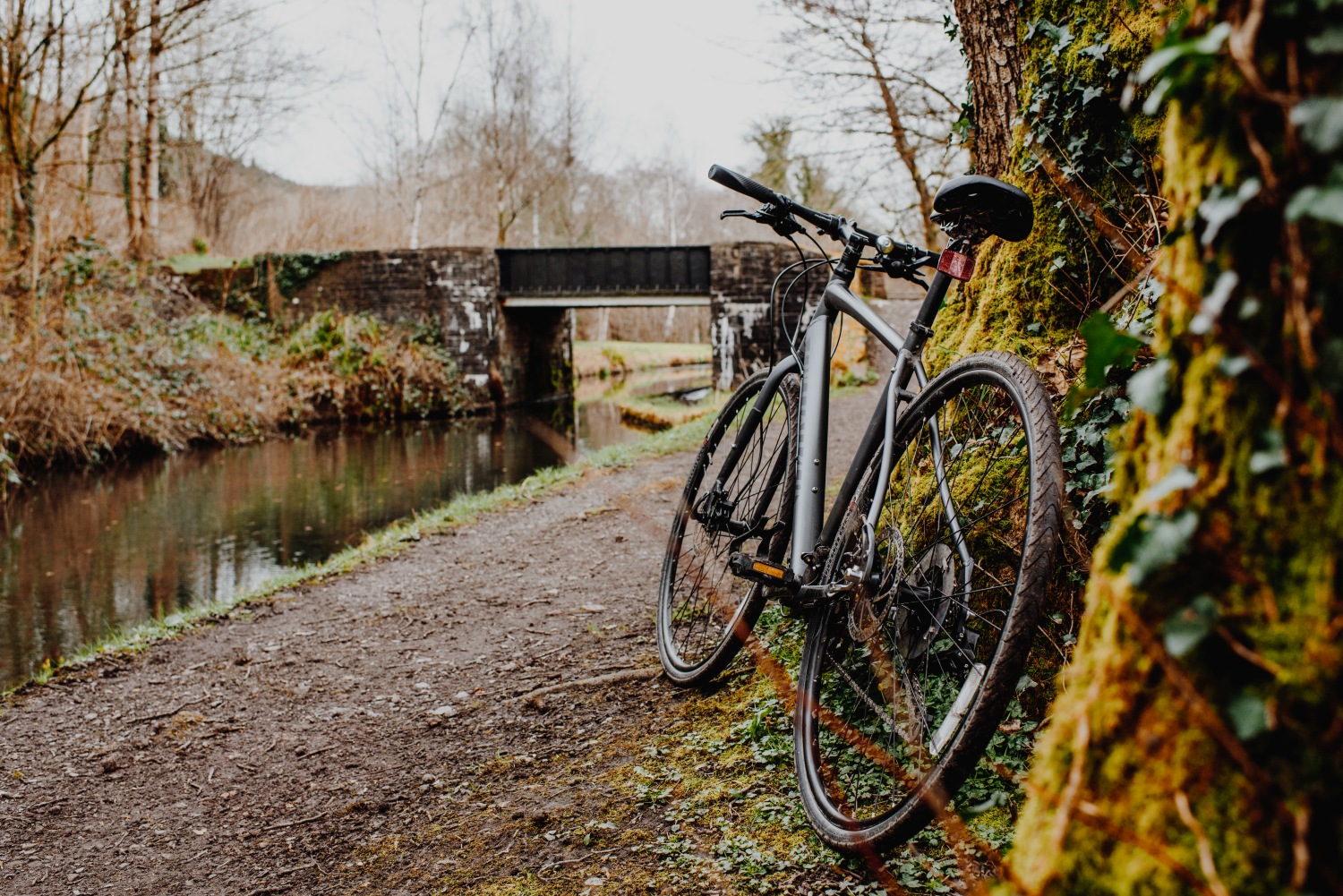 The Cwm Tawe Trail
Distance: 6.5 miles (from Clydach to Ystalyfera one way)
Ride Time: 3 hours
Climb: Gentle Gradient
Grade: Traffic free route laid to chippings.
Starting from Coed Gwilwm Park in Clydach this route follows the Swansea Canal towpath into Pontardawe. Onwards, the route follows the River Tawe and the old railway line. Follow the route through serene woodland to the town of Ystalyfera.
Find more details about the Cwm Tawe Trail at dramaticheart.wales
The High Level Route - Celtic Trail
Distance: 34.7km
Ride time: 9 hrs 30mins
Climb: 745m
Grade: Moderate - hard
The High Level Route is a tough ride, climbing to almost 2000ft (600m). The route, which is part of the Celtic Trail, crosses the vast swathes of forestry that lie between Neath and Pontypridd with fantastic views north over the Black Mountain and down into the Vale of Neath. The route climbs to almost 2,000ft (600m).
As both Neath and Pontypridd have stations, the train could be used to complete one leg by public transport, enabling you to make the most of the prevailing westerly wind. Another option would be to take the train from either Newport or Cardiff to Neath: once you have cycled from Neath to Pontypridd you have the option of following the largely traffic-free Taff Trail down to Cardiff or the Celtic Trail down to Newport.
Go to dramaticheart.wales for more details about this cycle route and loads of others in Neath Port Talbot.