Madison Sportive Fjord DWR men's bib tights | £90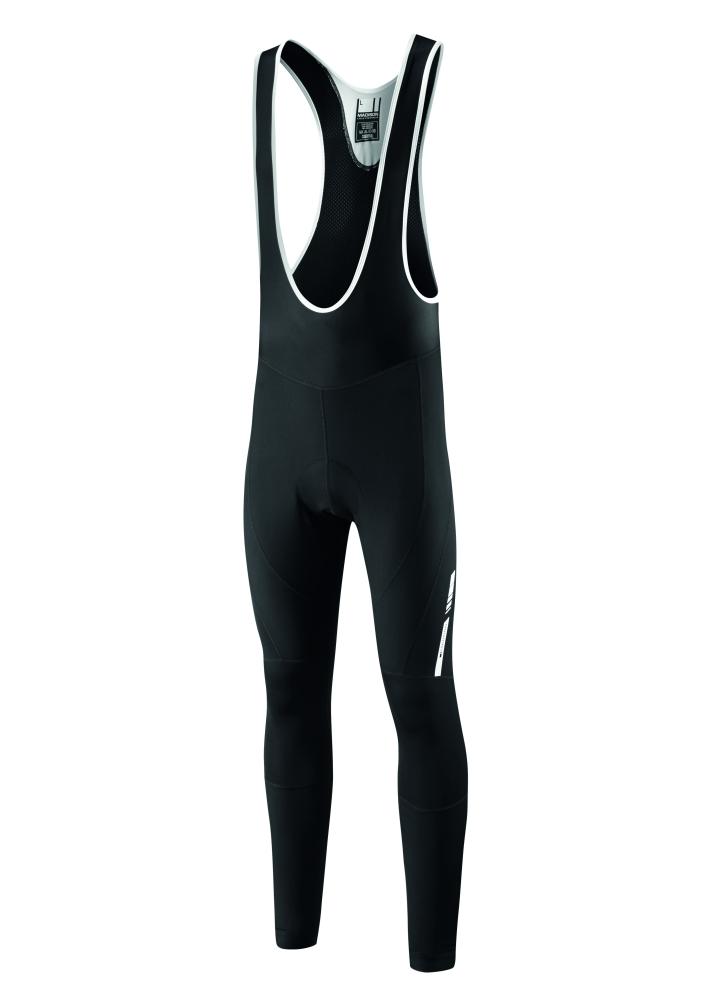 With a high cut, brushed fleece-back Italian roubaix and a durable water repellent finish, these full length tights from Madison are winter ready. Elastic ankle cuffs backed up by silicon gripper keep them in place, while an excellent anti-bacterial 4G-Race gel chammy pad provides the comfort.
They perhaps don't quite have the fit of some others here, with the odd baggy wrinkle around the knees and ankles, but they certainly keep you warm. As with all DWR coated lycra the Fjords do keep some rain and light splashes on the surface, and that proved to be a real boon. But water resistant, yes; waterpoof, no.
VERDICT
A high quality pair of tights. A comfortable chammy, cosy fleece lining and good all-over coverage.
+ Fleece-back fabric is instantly welcoming
– Some bagginess: fit could be a bit better
Gore Bike Wear Power Bibtights Short+ | £100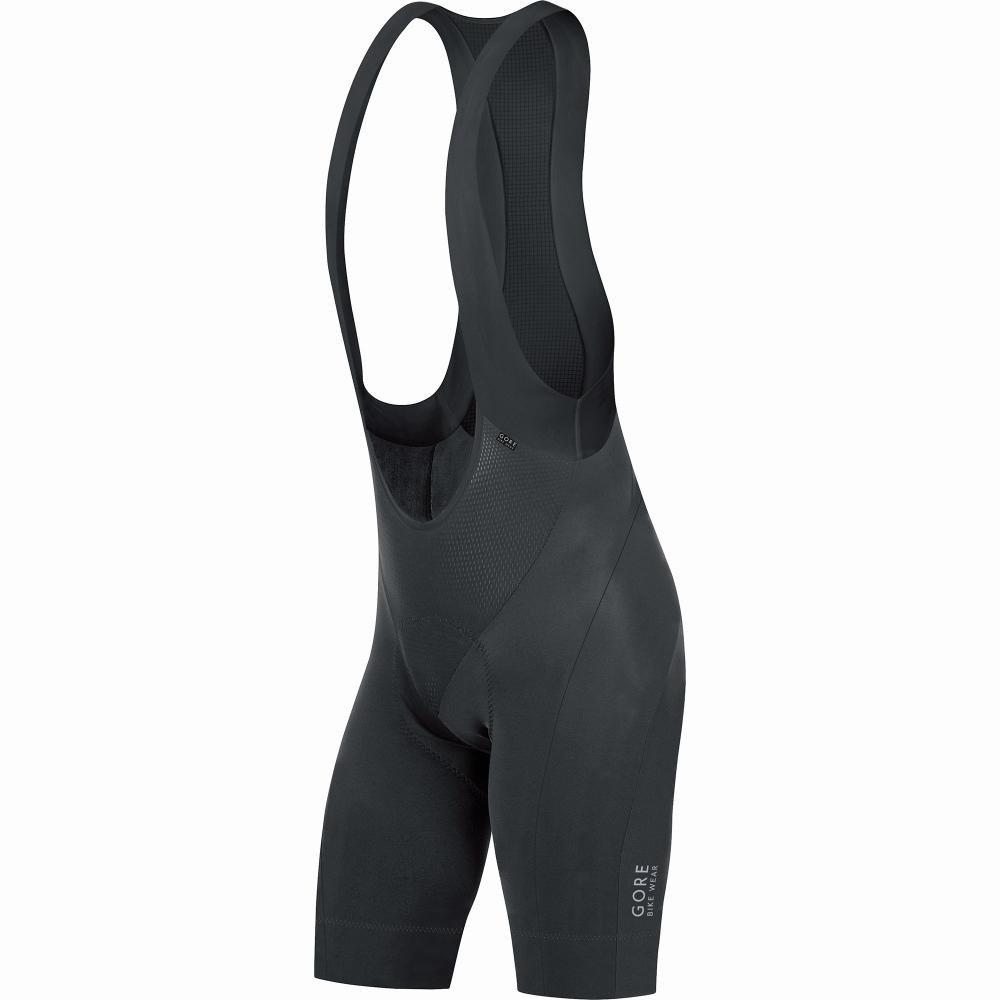 A plain black, sleek pair of padded bibshorts, the slightly ambiguously named Bibtights Short+ (definitely not tights, but shorts!), have a 10 inch inseam and are a mix of lycra legs and fine mesh bibs for heat dissipation. Gore describes the chamois as for 'medium rides' of up to 3 hours.
Instantly comfortable, the high quality, stretchy fabrics just fits perfectly with no hotspots. There are no silicon grippers on the legs but several hundred miles of on and off-road cycling in and we can say this is not an issue. The advantage is that removing the silicon removes pressure points.
VERDICT
A clever, comfortable design with a chammy that's good enough for long rides. Good value high performance.
+ Subtly designed but capable bibshorts
– Not cheap, but quality bibshorts never are

Craft Velo Shorts | £55
Crafts Velo may appear to be basic but pulling these women's shorts on we quickly realise they're anything but. Each detail has been carefully thought through. Take the waistband, about which each tester has come back enthusing about the way the elastic runs around the back of the waist, but neatly turns to a lycra band at the front. It still supports the short, but doesn't dig in when bending to the bars and flattens the stomach nicely.
The short legs are a good length for warm days, while the soft silicon grip print inside the leg ends holds them in place comfortably, the good quality lycra stretching with every move.
VERDICT
Every women's tester brought these back and claimed them one of the comfiest shorts they have ever worn.
+ A perfectly conceived elastic and lycra waist
– Some may prefer a higher cut at the waist
Pearl Izumi Women's Elite Pursuit Bib Short | £90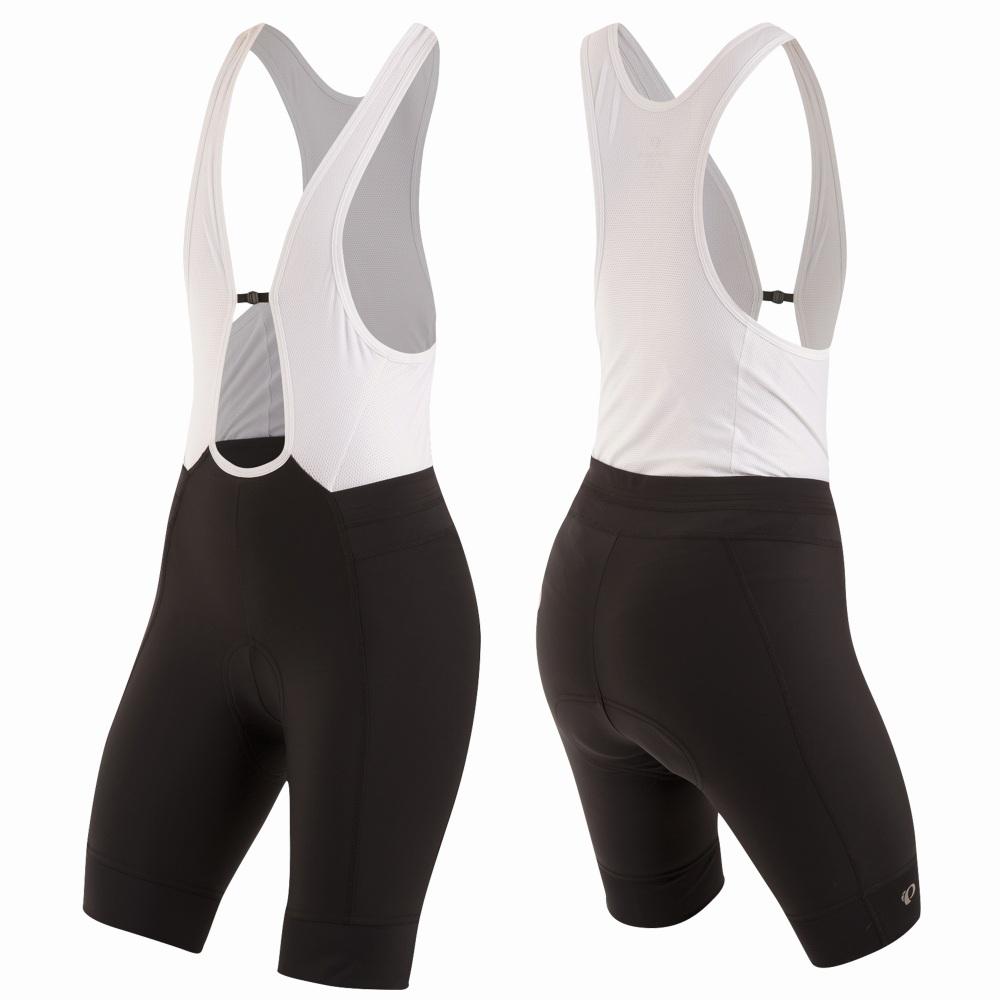 One of the problems with bibshorts, for women far more than men, is the delicate subject of toilet breaks when out and about. Pearl Izumi have tackled the problem with a bib that is only attached at the front; the back free to move down so a full strip isn't necessary. Broad lycra cuffs backed up with silicon print for grip keep the legs in place while a clip across the chest keep the straps together for 'between the boobs' comfort. We found it worked although it did lose that wrap-around comfort of full bib shorts. With mid-thigh length, an In-R-Cool fabric and excellent chammy, they perfect for summer rides.
VERDICT
A great pair of women's bib shorts with an innovative drop-tail design and excellent summer comfort.
+ The drop-tail for easy toilet stops works
– Not as supportive as standard bibshorts
Lusso Layla Repel Thermal Bib Tights | £80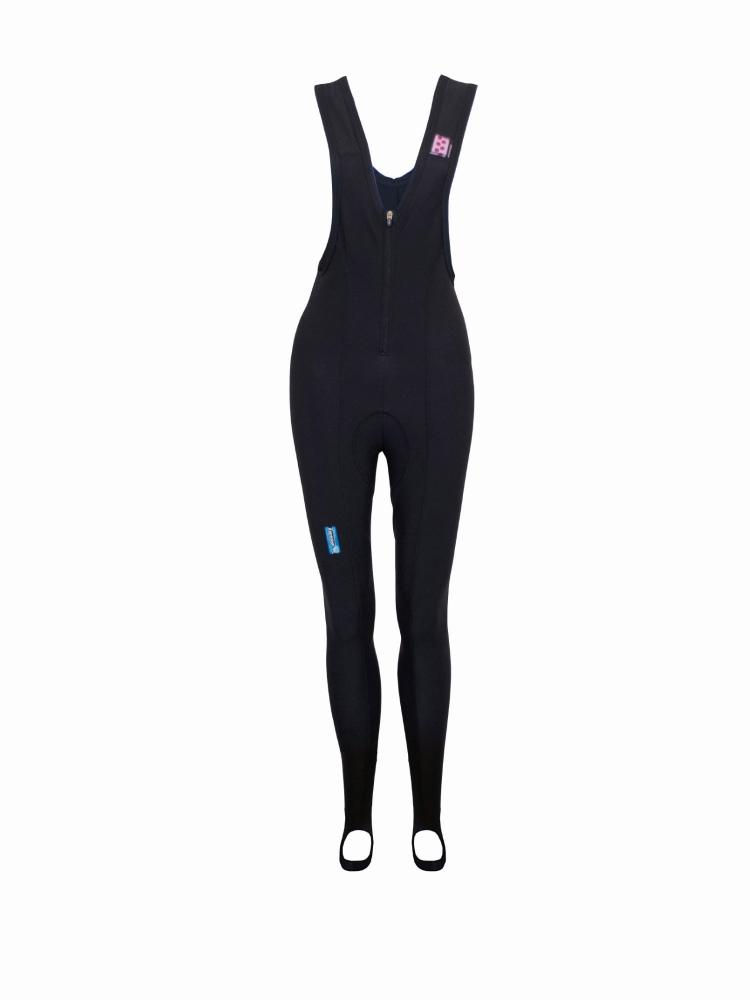 These Layla Repel bibtights go one step further from tights by adding a water repellent finish – not with a shell fabric, nor membranes, just normal and very comfortable, treated Roubaix material. That is great news as often tights with membrane panels or other waterproofing can be stiff and poorly fitting.
The Layla Repels fit a treat, with wide bib straps that fit very comfortably over the chest. This high cut and warm material means they are too cosy at over 6 or 7 degrees. Their water resistance stretches to drizzle and even light showers, but not bigger splashes or heavier raindrops.
The chamois pad was excellent, but they are available without a pad too.
VERDICT
The last tester described them as "just lovely" – a wonderful fit and cosy coverage make them a winter staple.
+ The soft fleecy Roubaix is just so cosy!
– Don't expect them to be fully waterproof
Endura Thermolite Bibknicker | £80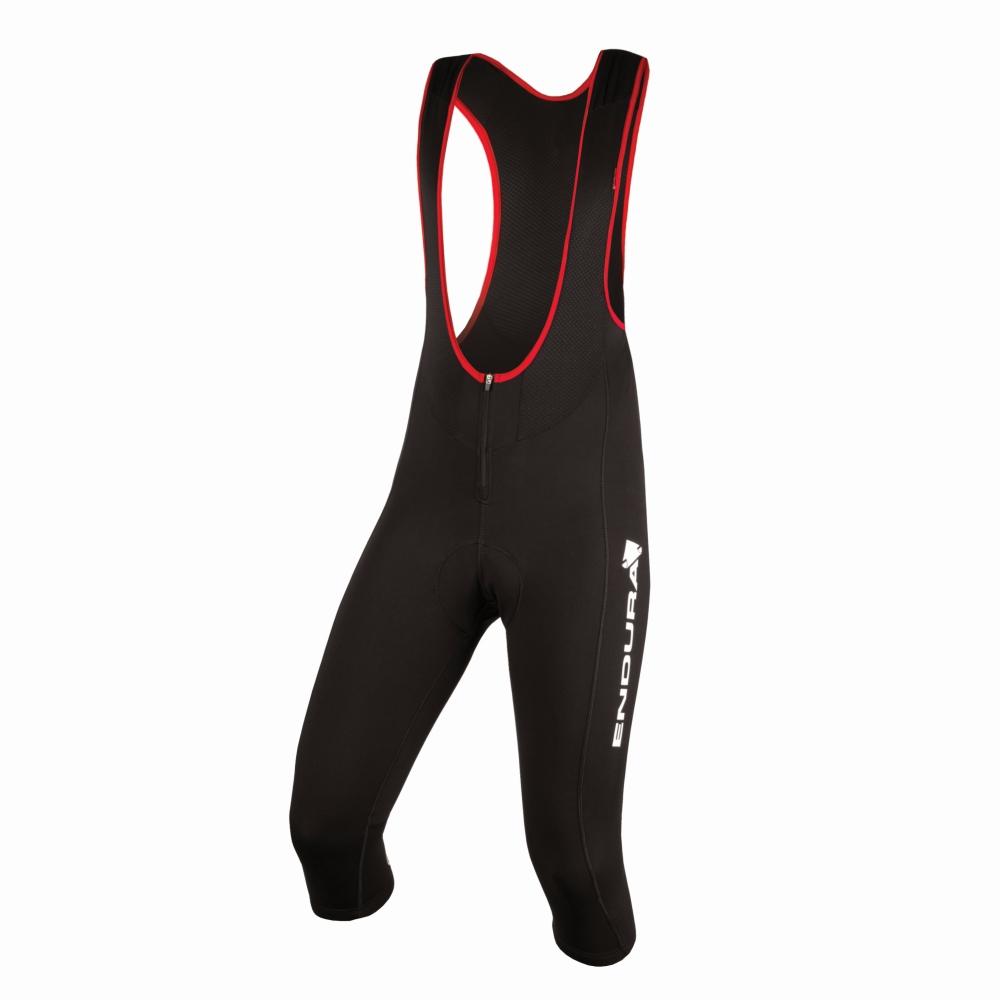 With a brushed fleece inner face the Thermolites are always warm and welcoming to pull on, with a stretchy yet supportive fabric. We have comfortably worn them right through spring and autumn, with even the chillier summer evening rides being ideal conditions when the ride is a little more leisurely.
A light water repellency courtesy of Teflon makes water bead up on them, but it does still pass through when splashes occur or there is anything more than a light drizzle. The wide bib straps do the job without shrugging off or digging in, and the high back keeps kidneys and lower back warm and supple when in the saddle for any length of time. The pad during those longer rides has always delivered too, with all-day efforts not showing up any weakness or hotspots at the saddle.
VERDICT
Superb for riding into the cooler weather without resorting to full tights. Warm, supportive and even a bit water repellent.
+ Versatile weight and warmth; excellent fit
– Be careful with the delicate fabric