Cross borders by bike on our top multi-country cycle routes. These six cycle adventures let you tick off multiple countries and capital cities on just one epic ride.
Go bicycle country-hopping through Austria, Slovakia and Hungary, follow in Che Guevara's footsteps across Chile and Argentina or go on a cycle safari between Uganda and Rwanda – our favourite border-crossing cycle itineraries are perfect if you like to see as much of the world as possible from the saddle. Just don't forget your passport for all those new stamps!
Slovenia, Austria and Italy
Inspired by Andy Lloyd's mountain bike adventure on page 48? Start your own epic self-guided cycle in Slovenia and tick off three rewarding countries on this 10-day cycle route from the Julian Alps to the Adriatic Sea.
You'll leave the shores of Slovenia's Lake Bled and ride south to Italy and Austria, staying in alpine lodges and lakeside hotels along the way. Each day covers 20-40 miles and brings a new epic backdrop, from the high craggy peaks of Slovenia's Alps to rolling meadows and vineyards, with the hefty portions of pasta in Italy a massive highlight for hungry cyclists.
Price: £1,915 including accommodation, some meals and bike hire. Not including flights.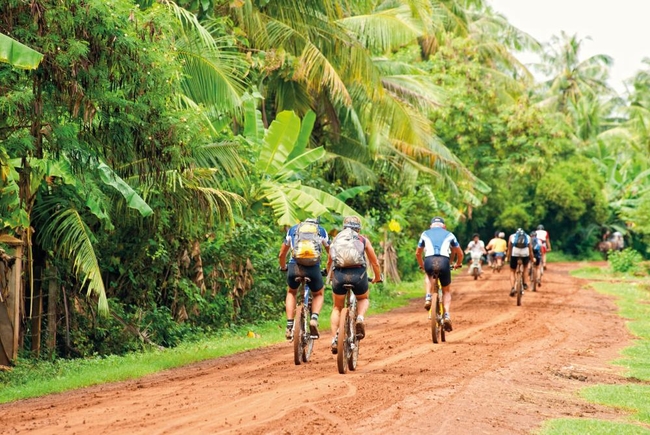 Thailand, Cambodia and Vietnam
Ride between three of the most vibrant countries in Asia on this guided border-crossing Exodus tour. Over a hefty 16 days (with nine days in the saddle) you'll see Angkor Wat by bike, explore the cities of Bangkok, Saigon and Phnom Penh, ride across the Mekong Delta, cycle to a floating market and stop off for plentiful helpings of the delicately spiced dishes these countries are so famous for.
Accommodation is in local hotels and guesthouses, including an island inn you'll catch a boat to reach. If you've never been to Indochina or Thailand before, this trip is an incredible way to really experience them from the saddle.
Price: £2,349 including flights, accommodation, bike hire and some meals.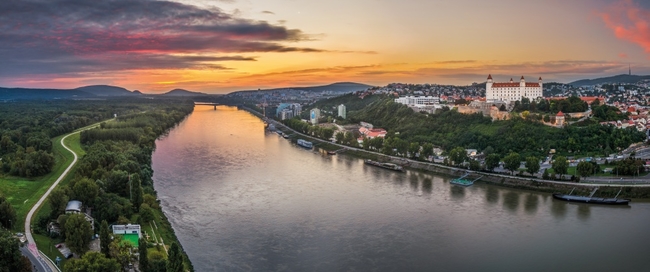 Austria, Slovakia and Hungary
The Danube is one of those cycle path classics we should all ride at least once, and pedalling it self-guided from Vienna to Budapest is a city – and country – collecting delight. We suggest you go large on the cakes and coffee that Vienna is famed for.
Then pootle along 200 miles of well signposted bike trails past castles and through national parks, with a stop to explore Bratislava and stays in guesthouses along the way. Then you and your bike ride a riverboat to Visegrad before cycling triumphantly into Budapest.
Price: £609 including accommodation, some meals and bike hire. Not including flights.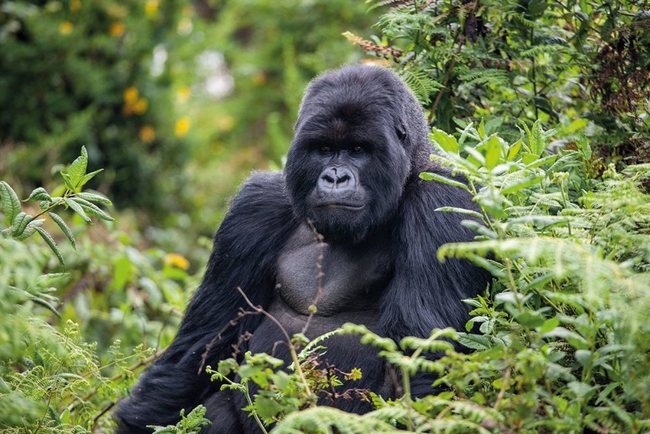 Uganda and Rwanda
Welcome to the heart of Africa. A proper bucket list adventure, this incredible guided bike tour explores East Africa's wild centre over 15 days. You'll start cycling in the tall Rwenzori mountain range known as the 'Mountains of the Moon' in Uganda and then ride through Queen Elizabeth National Park, stopping to go gorilla tracking in the Bwindi Impenetrable Forest and then getting back in the saddle to take on the hefty climbs along the Congo Nile trail, ending in Kigali in Rwanda.
This is a trip for the fit and adventurous cyclist, covering an average of 43 miles and climbing 758 metres a day on a mix of mud roads and single track and staying in remote safari lodges. But boy, will it reward you with memories.
Price: £3,205 including accommodation and most meals. Not including bike hire or flights.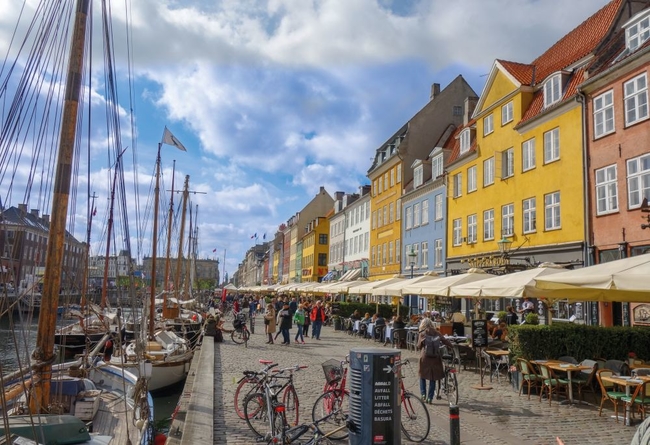 Germany and Denmark
A capital-hopping ten-day trip that roams from the vibrant streets of Berlin, through glorious countryside and into cosmopolitan Copenhagen, this is the perfect self-guided itinerary if you fancy combining a city break (or two) with rewarding but slow-paced cycling. The
293-mile route meanders alongside canals, past the coast and through forests. You'll also hop on a local train and then cross over to Denmark by boat, where each island's sandy beaches and secret coves are a joy to explore in summer. Accommodation is in friendly local hotels and E-bikes are also available.
Price: £1,265 including accommodation and some meals, not including flights, bike hire and in-country travel.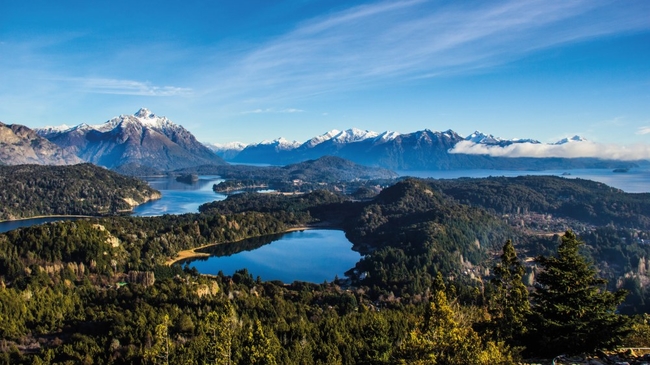 Chile and Argentina
If you like the look of the epic Che-themed cycle adventure earlier in this list but can't afford to take two months off work, try this smaller slice of Chile and Argentina. Exodus's guided 16-day ride takes you through the Lake District that spans these two stunning countries.
The itinerary fits in riding across the Andes twice as well as past volcanoes, into the vibrant cities of Bariloche and Pucón and plenty more, with nine days of cycling around 20 miles a day with some tough sections. Don't forget to fit in a day of wine tasting when you reach Santiago.
Price: £3,649 including flights, some meals, accommodation and bike hire.