Hiking Turkey's Lycian Way
Take a walk through ancient history along the western end of Turkey's famous long-distance footpath. With spectacular mountain scenery and coastal views, as well as historical remains from the Lycian and Roman periods along the way. From the unique flora and fauna of Baba Mountain, to tradition rural villages and secluded sandy coves, ancient paths will lead you through olive groves, pine forests and farmland. You'll bathe in the beautiful Olüdeniz lagoon by Kayaköy, near Fethiye, climb to the foot of the towering cliffs of Baba Mountain and on up zig-zagging trails to Alinc village, perched high above the sea cliffs far below. Finally, before you transfer back to Fethiye, you'll hike to the village of Boganzici and on to the spectacular hilltop ruins of the ancient city of Sidyma. As this is one of Responsible Travel's local operator tours, both start dates and the standard of accommodation (and therefore price) can be tailored to your tastes and it can either be guided or self-guided.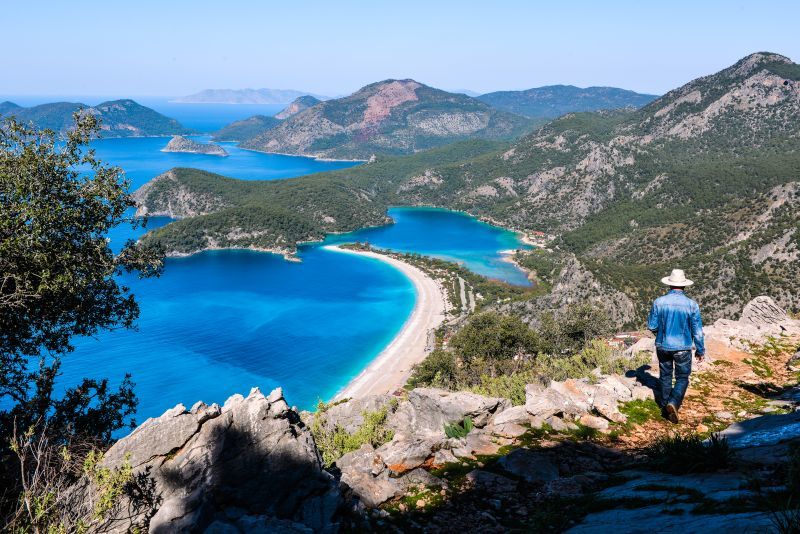 Price: From £460 per person for five days hiking, including baggage transfers but not flights.
Ski in the summer
The warmer months can feel awfully slow for those who long only to play above the snowline. But it doesn't have to be so: Ski Weekends, for example, offers high altitude hotel ski breaks (snowboards welcome too, of course!) to some of the best glacial resorts in Europe all summer long.
In France, Ski Weekends run 'white summer' breaks on the Grand Motte glacier above Tignes, where there is some 20 km of skiing between 3,000 and 3,456m. In Switzerland, you can choose the resort of Saas Fee for access to 20km of pistes on the 3,600m high Allalin glacier, and in Switzerland's Zermatt you can ski 23km of spectacular pistes on the Italian-Swiss border under the iconic silhouette of the 4,478m high Matterhorn.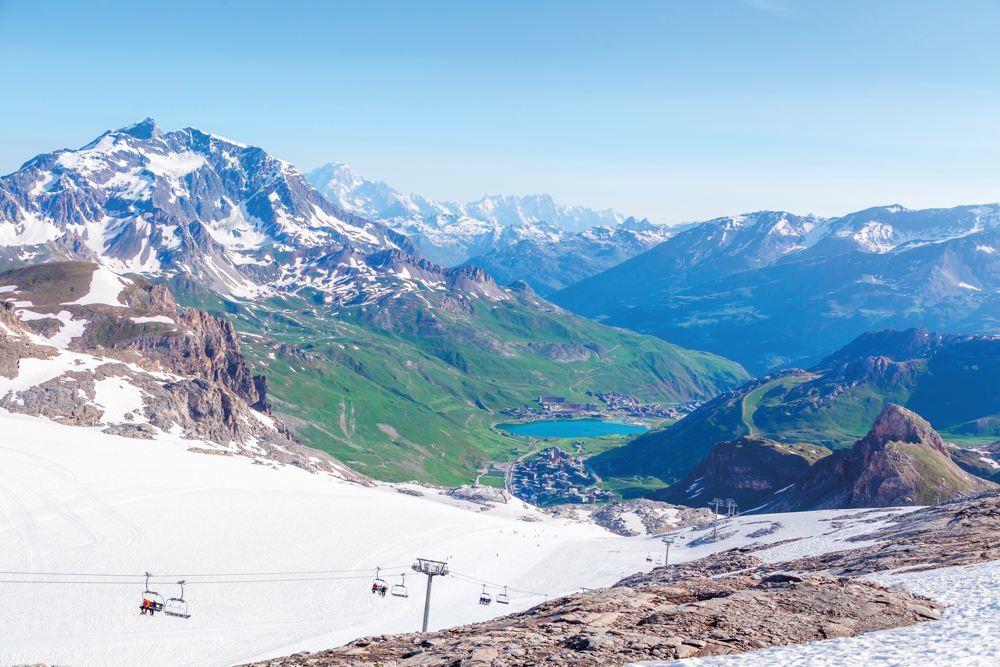 Price: From £442 pp including flights, transfers, 3 days skiing (passes not included), 3 nights 4-star hotel accommodation with breakfasts.
Ride Mallorca with a Tour de France legend
With no minimum stay requirement, and arrivals on any day of the week, planning a cycling break in the Mediterranean sun has never been easier. Your host on this bike-fanatic island will be Tour de France winning Irishman Stephen Roche in a 4-star hotel - perfectly placed on its south side of the island, just a few kilometres' warm up ride from the spectacular and challenging Serra de Tramuntana mountains. It goes without saying that this world-beating professional cyclist turned hotel owner knows what cyclists want and need from a luxury cycling break, and packages, so you can expect small group and private guided rides, high-end carbon fibre bike hire and 4-star accommodation in a luxury spa hotel.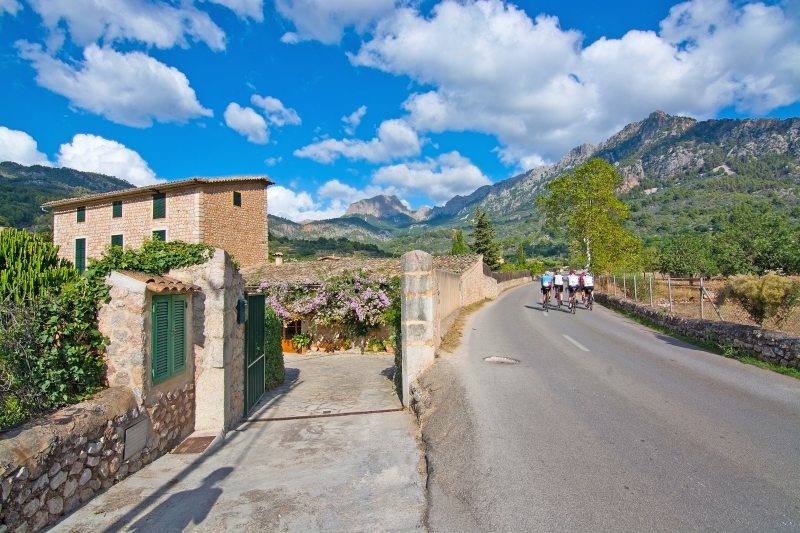 Price: From £509 pp for 4 night 4 star half-board, including drinks, guided rides, bike hire, airport transfers.
Family adventure on the Opal Coast
Stretching 120km between the beaches of Calais and the Belgian border, is a gem of a coastline. With superb sandy beaches for swimming, kite-surfing, and land-yachting, miles of coastal trails for biking and hiking, as well as adventure parks-a-plenty, northern France's Opal Coast is ripe for family adventures. Whether you're a family of history buffs looking to explore WW2 coastal defences, or thrill-seekers chasing adrenaline highs at Opal Adventure's high-rope courses in the forests of Camiers Sainte-Cecile, Family Adventure Holidays' Moulin aux Draps is the perfect base to discover it from. Set in 22 acres of rolling French countryside, only 45 minutes from Calais ferry port, you can stay for one night or a whole week – you certainly won't struggle to fill the time!

Price: From £220 per night for a family room (2 adults + 2 children) with half board accommodation. Activities are booked separately.
Transylvanian Adventure
Medieval towns, fairy tale castles and dense forests in a dramatic mountain landscape mean that a long weekend visit to Romania's Transylvania region is almost guaranteed to produce sightings of brown bears - although legendary vampires are less likely. Highlights include a walking tour of Count Dracula's Bran Castle, Peles and Pelisor castles and the steepled mountain resort of Sinai, the so-called 'pearl of the Carpathians'. Also included in this whirlwind tour will be a visit to Bucharest including dictator Ceausescu's Palace and European brown bear watching from hides at the Moieciu bear sanctuary.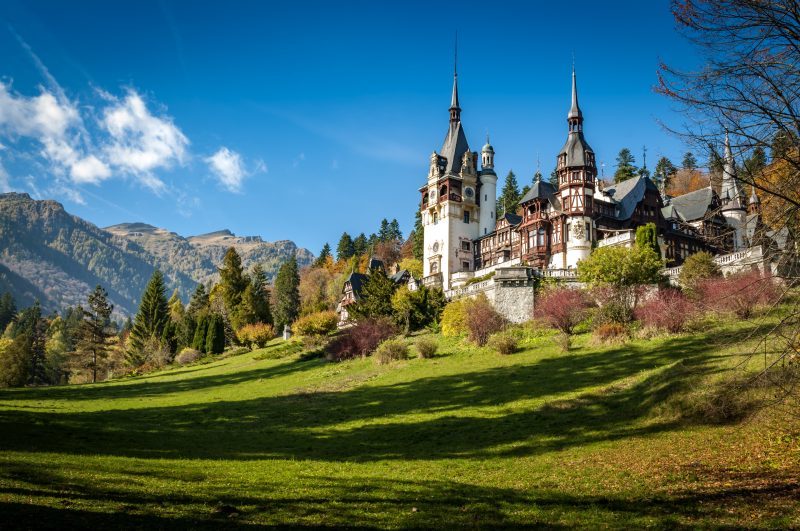 Price: From £789 pp including B&B accommodation for 1 night hotel and 1 night guesthouse, transfers and guides.
Active in Sicily
Bathed in Mediterranean sunshine and surrounded by its azure waters, Sicily is so much more than an island off the south-western tip of Italy. Marked by thousands of years of history and with remarkable geography to showcase it, Sicily is a gem to be explored. Italian tour company Wanderjack will splice together four days of active adventure on the island including a bike ride though Agrigento, with its ruins of the ancient city of Akragas and the Valley of the Temples, a pedal up the beach towards Porto Empedocle, taking in the spectacular Stairs of the Turks white cliffs. Instead of the ride you can take a sailing option with a swim in the clear waters of Giallonardo and Rossello bays. The next day you'll don walking boots to trek into the Sicani Mountains, with their wild landscapes, caves, and ancient villages.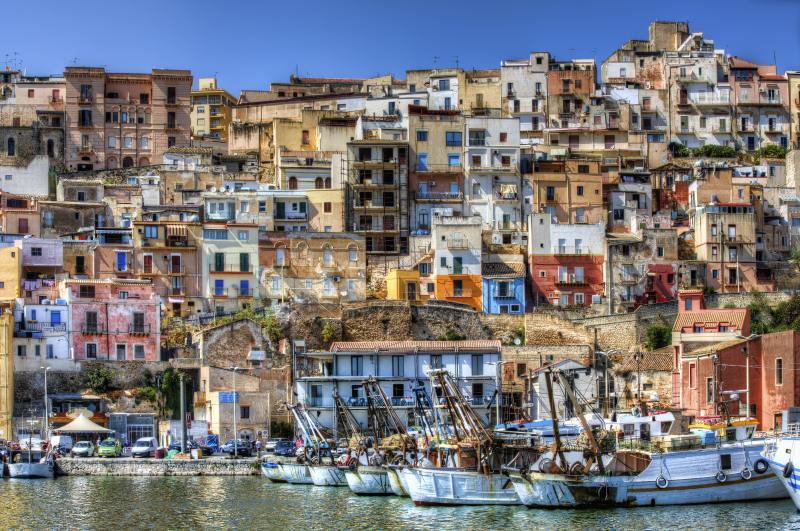 Price: From £932 pp, including airport transfers, 3 nights en-suite B&B/Agritourism accommodation, lunches, daily experiences, guides.
Hiking in the Polish Tatra
The literal highlight of KE Adventure Travel's' four-day Classic Short Break hiking in the Polish Tatras is an ascent of the country's highest mountain, the 2,499m Rysy peak. After a night at the wild but welcoming Roztoka hut in the forest below the mountain, you'll hike up past the two stunning Morskie Oko Lakes to the steep northwest ridge. From there it's an exciting high ridge walk and scramble to the summit, followed by a hike out of the mountains through the Rusinowa Polana Meadow. There will also be time to explore the mountain resort of Zakopane and the old walled city of Krakow, with its old cobbled squares and café culture.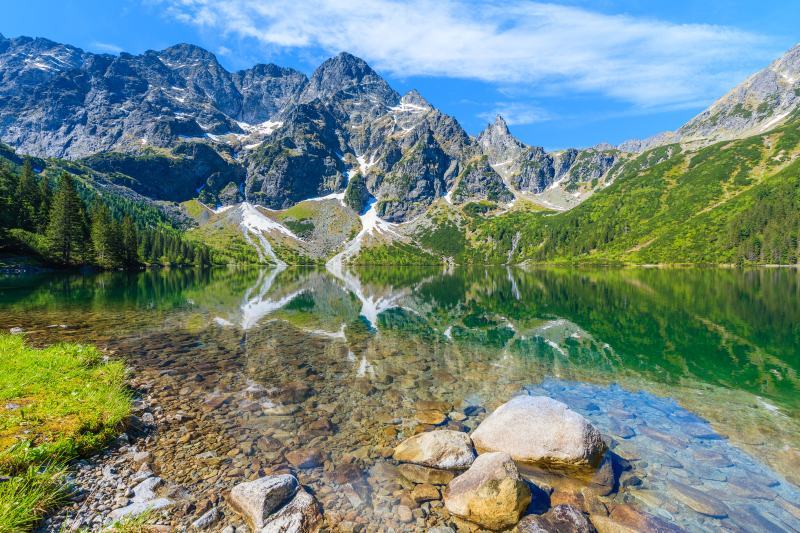 Price: From £395 (land only) including three days guided trekking, two nights mountain hut accommodation, one night hotel and all meals.
Mont Ventoux Cycling Weekend
Take on the legendary (read notorious) 'giant of Provence' on this incredible road cycling weekend to the south of France. Standing at 1,912m, Mont Ventoux is a mass of bare limestone rock, which stands high and mighty above Provence. You'll be based at the foot of the mountain in a family-run hotel for the three nights to get the best out of your trip, with two full days and two half days of cycling guaranteed - all with 100 percent vehicle support. On day three, after a day and a half of warm-up rides, you'll start off with a jaw-dropping, and at times white-knuckle, ride through the Gorges de la Nesque, before taking on Ventoux. The ascent from Bedoin is the most difficult route and a bucket list classic for any serious roadie or fan of the Tour de France. Not only has it featured in the 'Grand Boucle' 14 times since 1951 but it holds a special place in the hearts of British fans, as you'll pass memorial to one of our most famous cyclists Tom Simpson, close to the summit.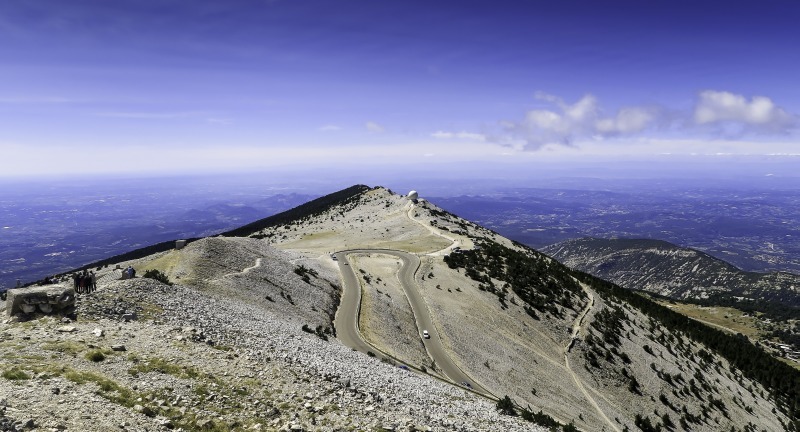 Price: From £569 (land only), including B&B 2-star hotel accomodation, transport, vehicle support and guides.
Aletsch Glacier Trail
Short-haul hiking tours don't come much more epic than the four-night, five-day Aletsch Glacier Panorama Trail. In the space of just a few days you'll hike from the banks of the river Rhone to the greatest glacier in the Alps. Covering some 82 square km, 23km long and with a maximum depth of almost 1km, the Aletsch Glacier in the Swiss canton of Valais is truly awe-inspiring and will be the highlight and backdrop to this spectacular mountain hiking tour.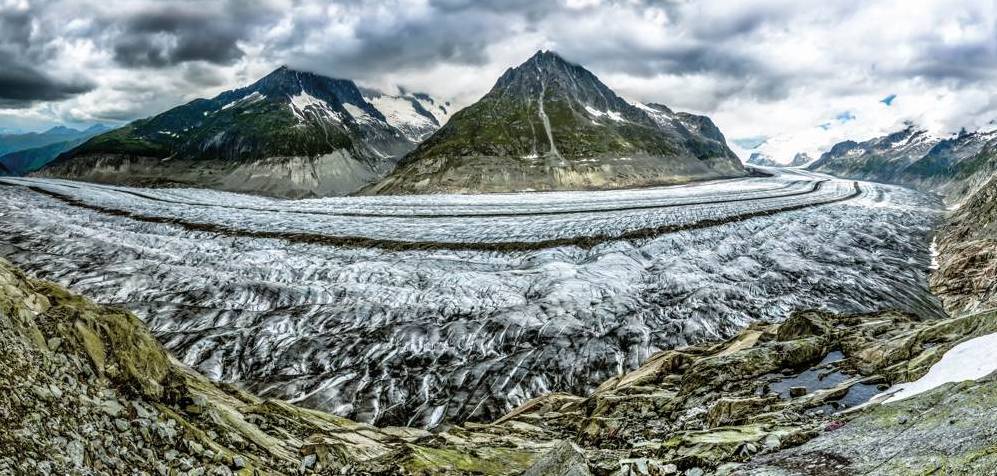 From Naters on the Rhone, you'll climb gently to Blatten and then on to the resort of Belalp for your first night in the mountains. Day three will see you test your vertigo crossing the Massa Gorge suspension bridge, some 80m above the glacier, before hiking into the verdant pines of Aletsch Forest and your second overnight in Bettmeralp. The fourth day delivers the most iconic views of the glacier from Bettmerhorn before you continue to the tranquil and authentically Swiss village of Fiescheralp and your final night.
Price: From £640 pp inc. flights, 4 hikes, luggage and airport transfers, B&B accommodation in hotels or hostels.
Svalbard Arctic adventure
This rugged, remote and frozen archipelago between the Norwegian mainland and the North Pole, with its terrain of glaciers and frozen tundra, is about as different from mild, wet and green Britain as you can get. Your adventure will start with a transfer from the Arctic city of Tromso, to the Basecamp Trapper's Lodge Hotel in Longyearbyern, where you'll spend three nights. Activities include dog sledding, a boat tour along the Nordenskiöld coast, a hiking tour, plus a night at the magically remote Isfjord Radio station at Cape Linne. Keep an eye out for seals, Svalbard reindeer, Arctic foxes and even polar bears - not to mention the northern lights in winter and the midnight sun in summer.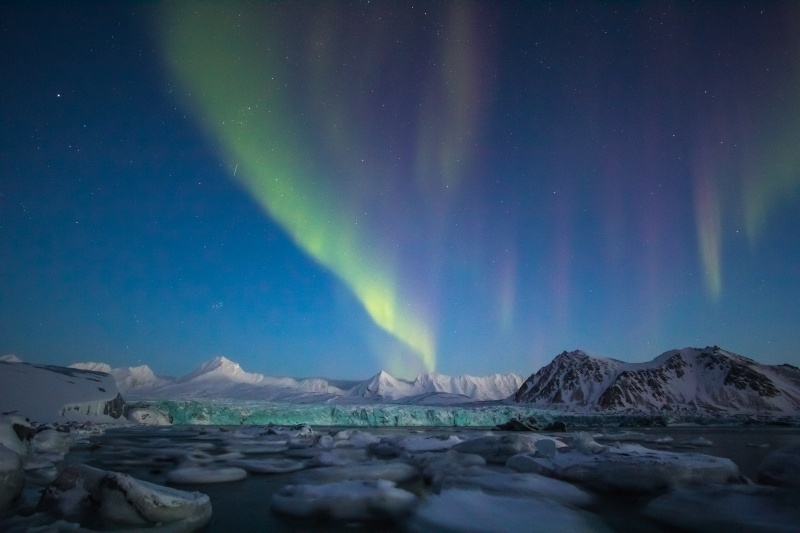 Price: From £2,095 pp including flights, 4 nights B&B accommodation, 2 lunches, 1 dinner, guides, dog sledding, boat tour and hiking tour and transfers.
Walking the Lakes
There is a reason why the Lake District is such a popular walking destination, and this short but challenging walking tour is great way to find out what it is. Starting in the busy Lakeland town of Ambleside you'll take the ferry to Bowness-on-Windermere before heading into the hills to bag your first Wainwright Wansfell Pike and Orrest Head - Wainwright's own first Wainwright! Highlights on day three include Wordsworth's former home in Grasmere, Grisedale Pass, Helvellyn and Patterdale. Day four will take you up Glenridding above Ullswater, down into Thirlmere and over to Keswick next to Derwentwater, via the impressive prehistoric Castlerigg Stone Circle. After a hearty pub dinner and some local ale in Keswick, you'll be ready to head home; weary but wonderfully satisfied.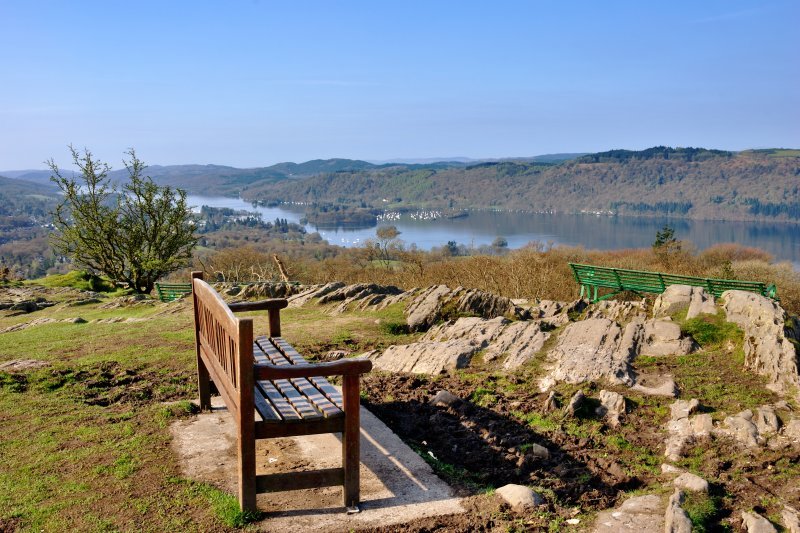 Price: From £340 pp including 4 nights B&Bs, small hotels and guesthouses, 4 breakfasts, luggage transfers.
Scottish MTB Coast-to-Coast
You know a mountain bike ride is going to be epic when the 'warm up' is a day riding in the Cairngorms National Park to check your riding ability and bike setup. But this Highland cycling adventure really starts the following day, with a transfer to Spean Bridge, some 15km from Fort William. The next morning you'll ride straight onto single-track in the Leanachan Forest, which hosts the MTB World Cup. After lunch the coast-to-coast proper starts by the shores of Loch Linnhe. The following days will see you pass Loch Oich, Fort Augustus, the iconic Loch Ness, Urquhart Castle and of course the Loch Ness Museum, before your final triumphal single-track descent into Inverness.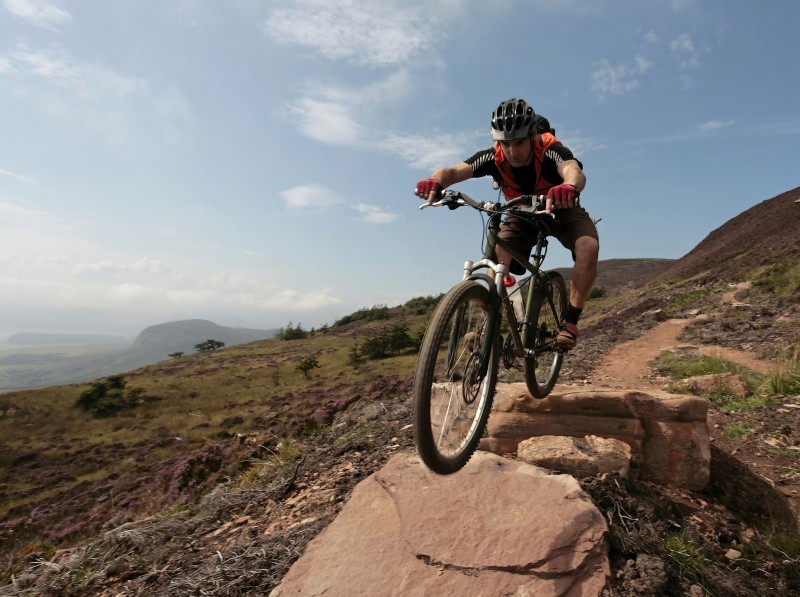 Price: From £1,095 including 5 nights' accommodation in 4* small hotels or guest houses with breafast, MTB guide, some meals, luggage and transfers.