Sponsored content
From the historical splendour of its capital Halifax to the breathtaking scenery of the Cape Breton Highlands National Park, Nova Scotia is bursting with things to see and do. Explore beautiful beaches, countless hiking trails, National Historic Sites, a UNESCO Biosphere reserve, encounter plenty of wildlife and enjoy a wealth of arts and crafts while also sampling the fantastic local food, such as the must-try lobster poutine. 
You can drive the world famous Cabot Trail, often regarded as one of North America's most scenic drives, and just one of several spectacular seaside and inland driving routes, or take a boat tour to try and spot some of the area's wonderful marine life. 
Also make sure you don't miss a visit to the UNESCO World Heritage Site of Lunenberg on the south shore, famous for its distinctive colourful waterfront buildings, or Peggy's Point Lighthouse at Peggy's Cove, the most-photographed of Nova Scotia's 150 historic beacons.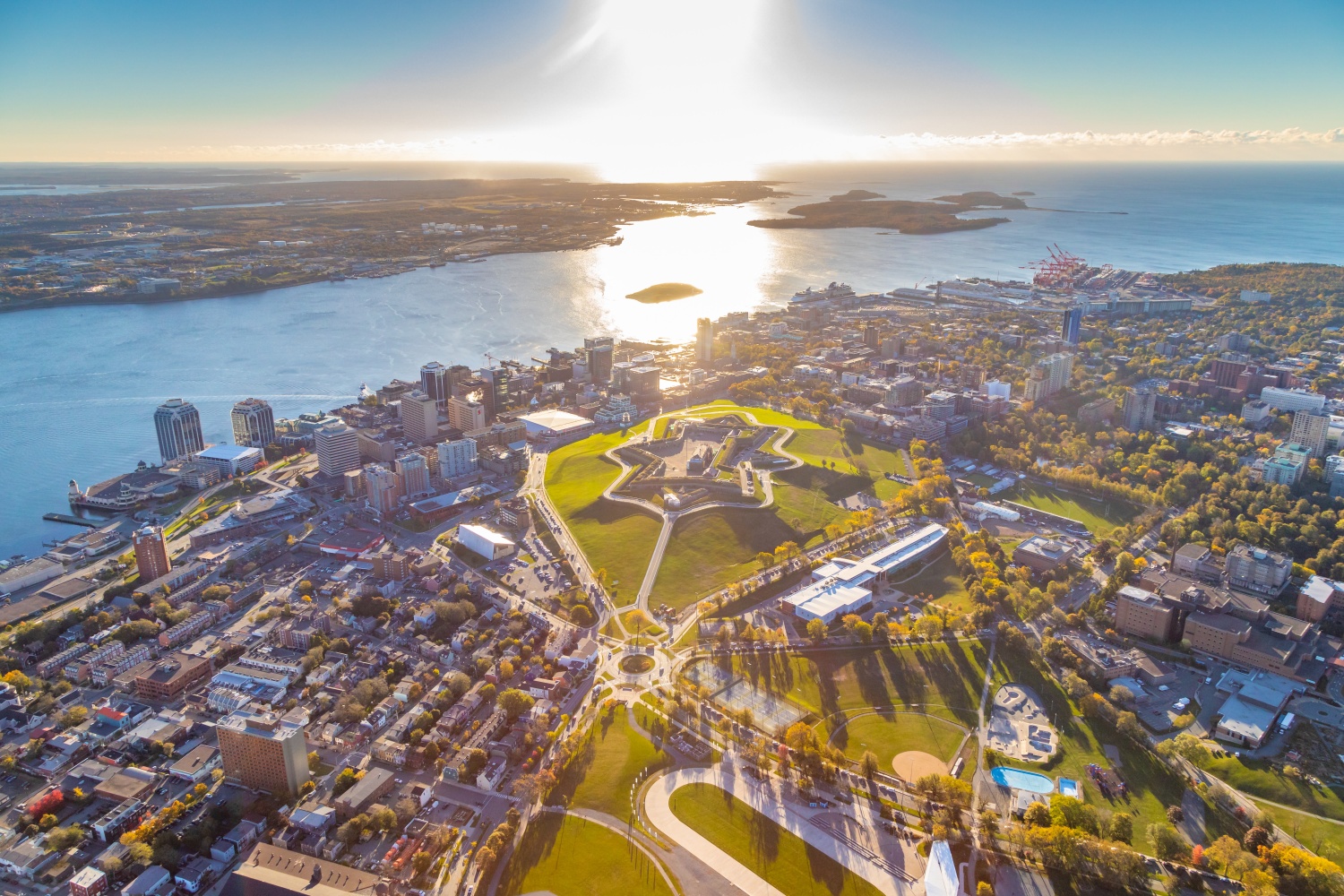 Where is Nova Scotia?
One of Canada's four Atlantic provinces, Nova Scotia - Latin for New Scotland - lies on the eastern edge of Canada, connected to the mainland by the Isthmus of Chignecto. About the size of Scotland and home to just a million people, it's the second-smallest province, and the second most-densely populated.
You can fly direct to Nova Scotia's capital city, Halifax, from London Heathrow or Glasgow, in six hours. When you arrive at Halifax Stanfield International Airport, it's best to hire a car to get around the province for the ultimate flexibility.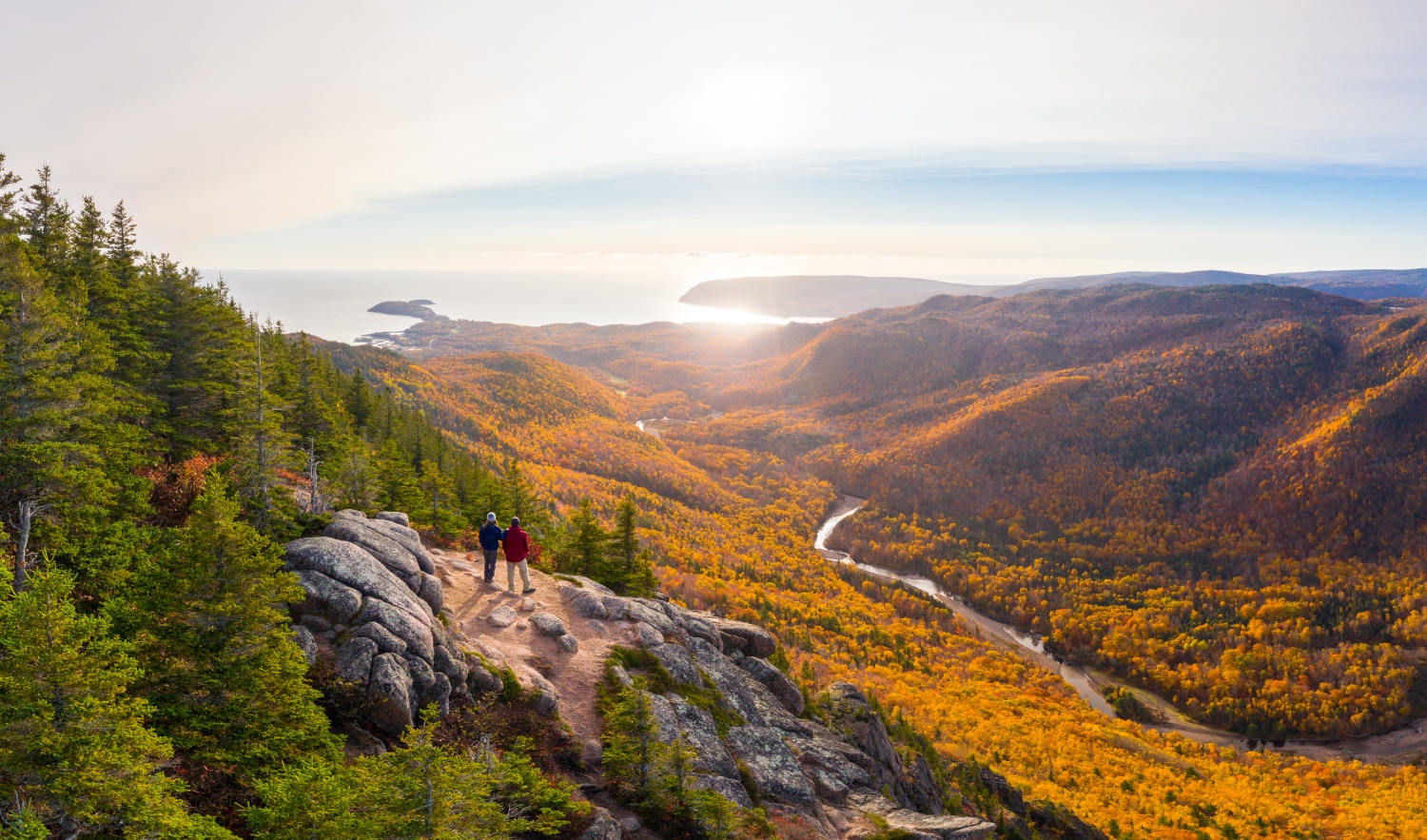 Why take an adventure holiday in Nova Scotia?
There's a special kind of freedom you get from being outdoors in a place like Nova Scotia. There are plenty of fantastic outdoor adventures to experience, such as spectacular beaches, seaside hikes, whale watching tours, coastal inlets and national parks where you can discover a history that is tied to the sea. 
With over 13,000 km of coastline, it's easy to explore the ocean in Nova Scotia, with activities such as rafting the tidal bore on the Bay of Fundy, home to the world's highest tides and one of the Seven Natural Wonders of North America, or dining on the ocean floor when the tide is out at Burntcoat Head Park! Nova Scotia is home to some of the most authentic, exclusive and extraordinary coastal experiences in North America.
Fly in a helicopter to a beautifully rugged island in the Atlantic Ocean for an exclusive wine tasting? Nova Scotia's got that. Spend the night in a glamping yurt underneath the stars on a private island? Yes, that's another tick!
The best adventurous things to do in Nova Scotia
Nova Scotia offers visitors an endless array of exciting outdoor adventures and activities. Venture out on a guided sea kayaking tour along the rugged coastline or learn to surf at the East Coast Surf School in the autumn when the waves attracts surfers from around the world. Head out on a mountain bike or pull on your hiking boots in spring to explore the web of trails that thread through the province. Here are the six best outdoor adventures in Nova Scotia.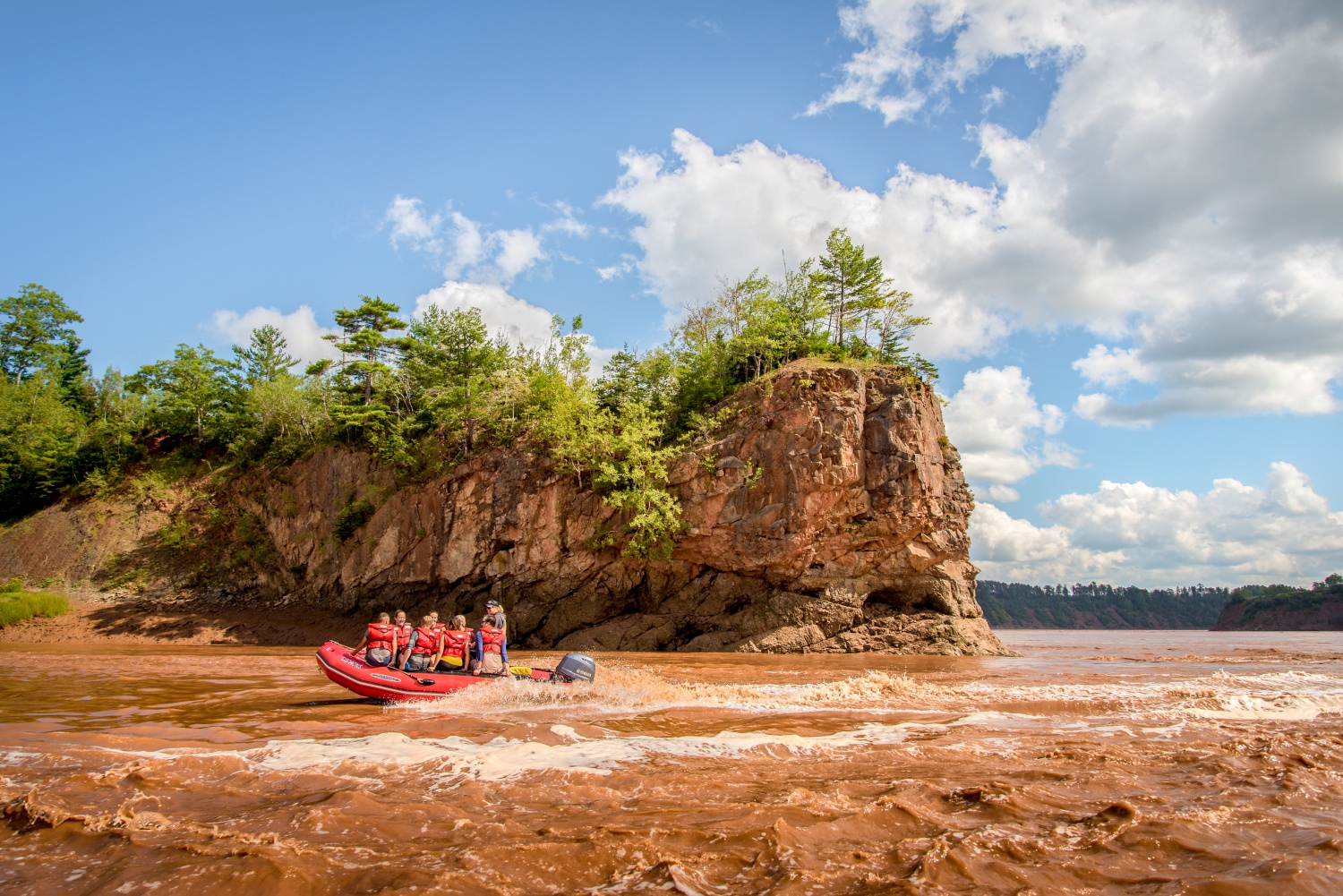 Tidal bore rafting
An adrenalin rush like no other. Tidal bore rafting involves riding waves up to 4 metres high in a Zodiac boat as the power of the world's highest tides in the Bay of Fundy turn the Shubenacadie River into a water roller coaster only found in Nova Scotia. Expert guides take you cascading down rapids as the incoming ocean reverses the flow of the river. 
Plus, this fun-filled voyage isn't complete without mud sliding, too. Feel like a kid again as you slip and slide on the silky, slippery clay-mud river banks - but make sure you bring a change of clothes! You can also book packages that include wine and fresh seafood tasting on an exposed sandbar or a lobster meal beside a bonfire.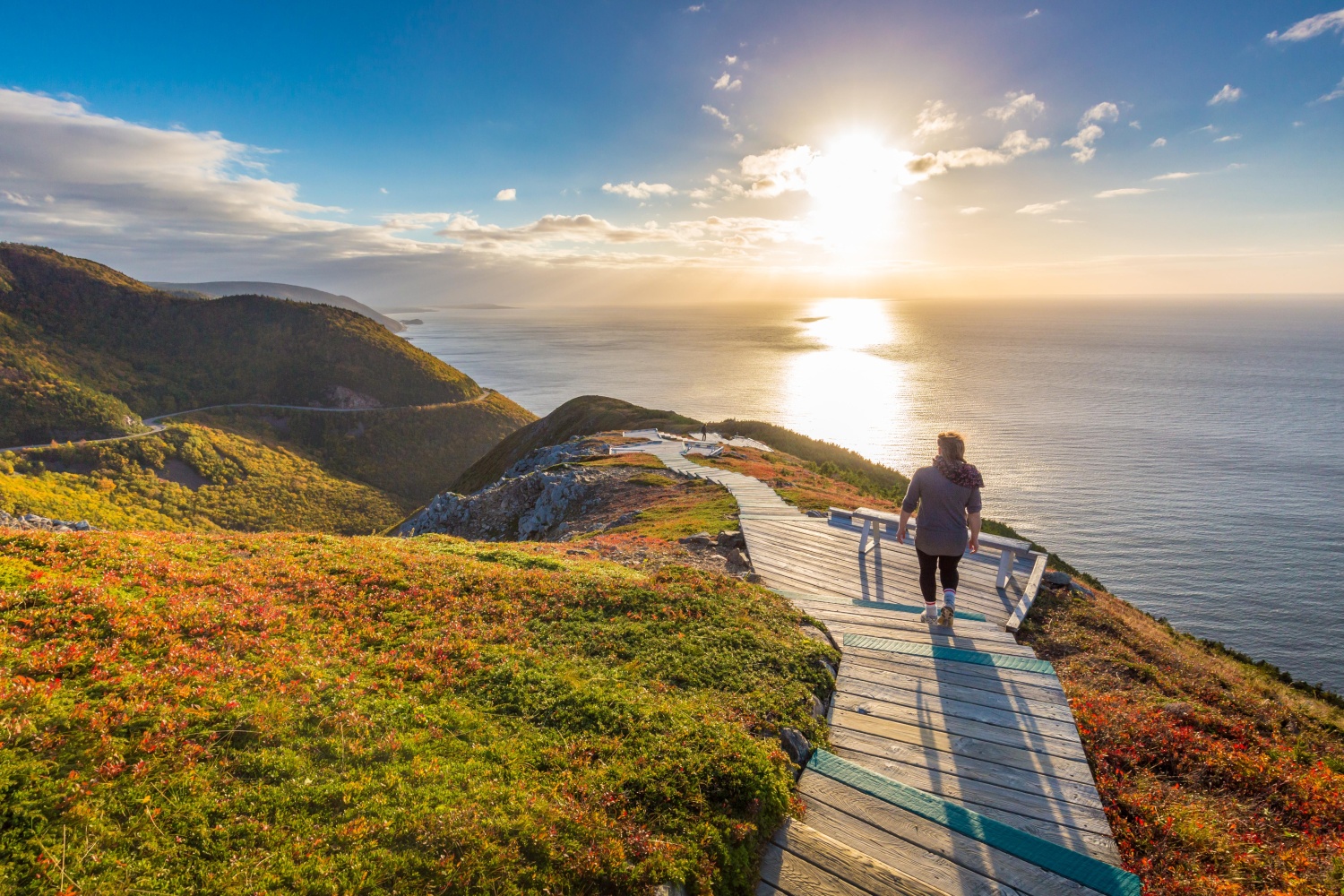 Hike in National Parks
The Cabot Trail cuts through the Cape Breton Highlands National Park, which is home to 26 hiking trails. The most popular is the Skyline Trail, where you're rewarded with panoramic views out to the Gulf of St Lawrence, and many people encounter wildlife such as deer or moose on this trail. 
Nova Scotia's other national park is Kejimkujik National Park & National Historic Site which is home to some great hikes as well. If you have the time and the ability, you can embark on one of the 4-day backcountry trails, or if you're looking for a day hike, there are 15 of those too, ranging in length from 200 metres to 5 kilometres (3 miles), that cut through a wide range of forest, including Acadian Forests, red maple floodplains, windswept pine trees and old growth hemlocks.
The park now also has a new Ukme'k Trail (pronounced "ook-may-k"), meaning 'twisted' in Mi'kmaq, which meanders along the Mersey River. The recently completed new permanent Mill Falls Bridge and the inclusive rainbow crosswalk are just two new features to experience.
Go to novascotia.com for more info about hiking in Nova Scotia.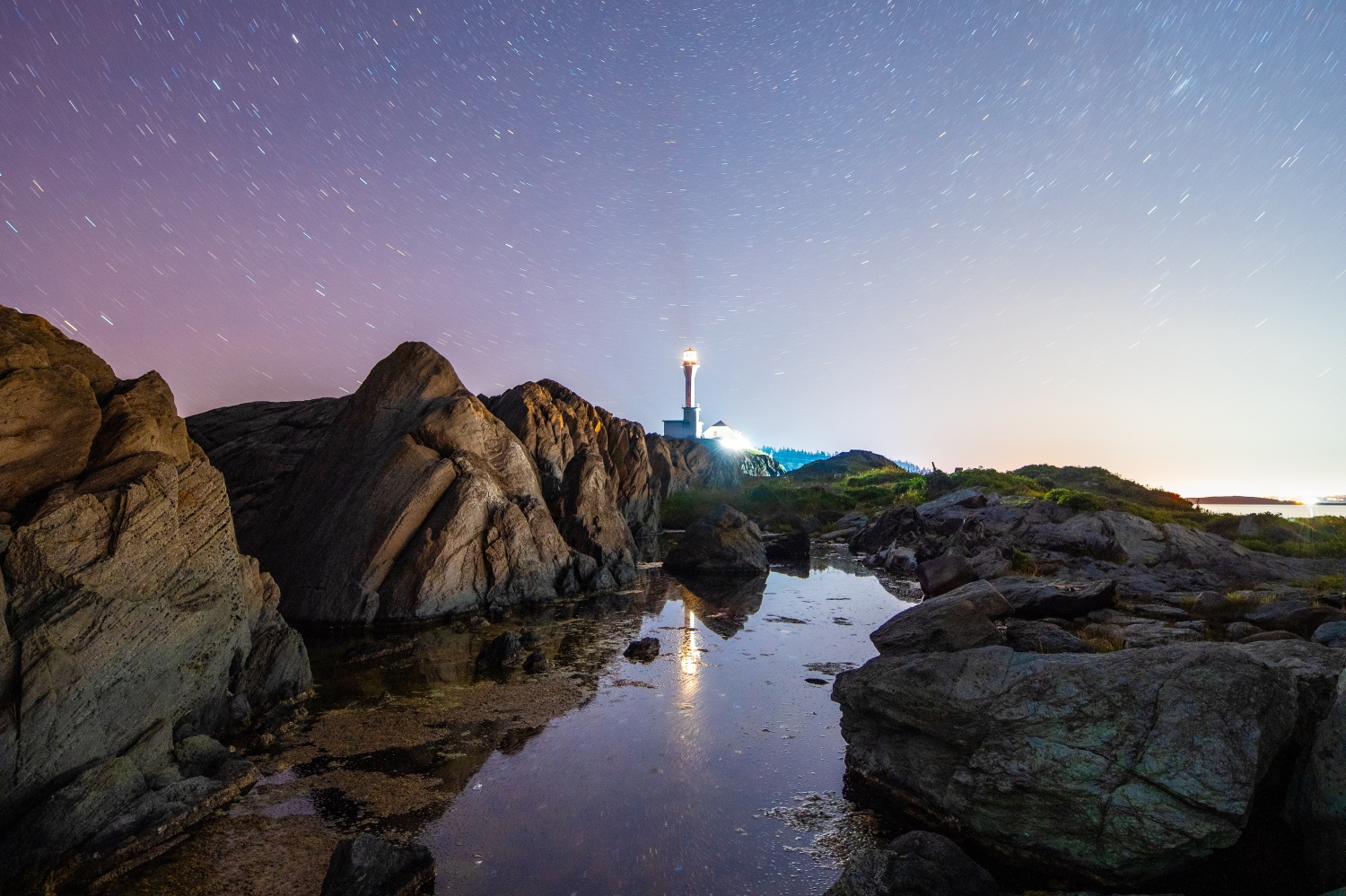 Stargazing
Nova Scotia is home to Acadian Skies and Mi'kmaq Lands, the first designated dark sky destination in North America. Experience the night sky on a night hike or bike tour, or at the Deep Sky Eye Observatory, where you can sit back with a warm blanket in an anti-gravity chair and be guided through to the universe.
Another great place for stargazing is Kejimkujik National Park & National Historic Site - designated as a Dark Sky Preserve in 2010. The park is a stargazer's paradise, with clear nights offering unparalleled views of the celestial bodies above. An even better way to stargaze is to set up camp at one of the many campsites throughout the park, including serviced sites with electricity and others that are lit only by the stars.
For a truly magical experience, spend the night in an Ôasis Pod - a teardrop-shaped shelter built on stilts and surrounded by trees, immersing you in nature as you fall asleep watching the stars.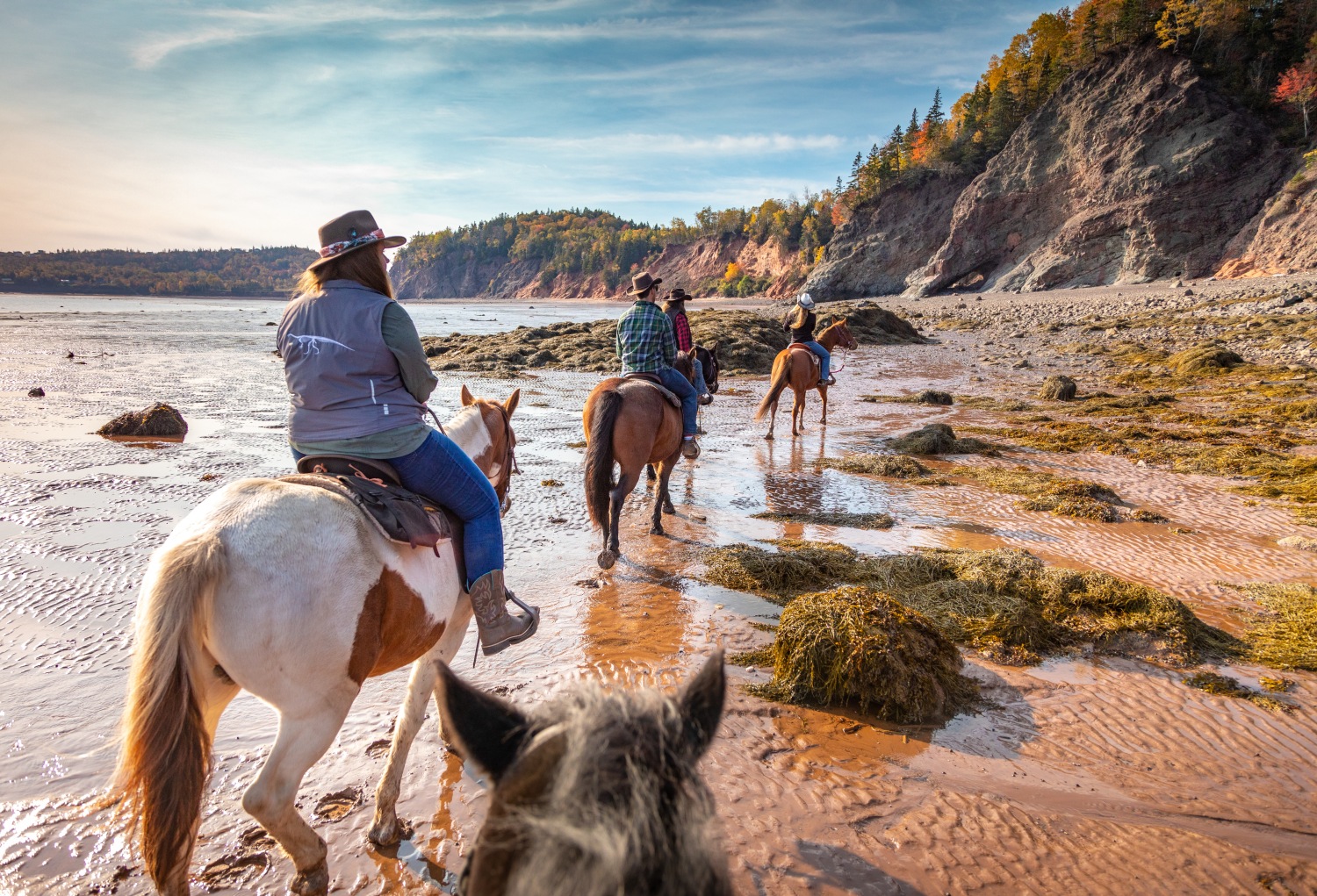 Horse riding at the Cliffs of Fundy Geopark
Fascinating Mi'kmaq legends and the oldest dinosaur fossils in Canada come together in Nova Scotia's 6th UNESCO World Heritage site, the Cliffs of Fundy Global Geopark. A Horseback Tidal Floor & Fossils Tour will tell the story of the formation of the supercontinent Pangea 300 million years ago and its ripping apart 100 million years later.
On this ocean-floor tour, you will be guided to a famous fossil site Wasson Bluff, with fascinating 200 million year old fossils. You can also ride your horse along the floor of the Minas Basin observing a variety of tidal creatures such as clams, crabs, shorebirds and more!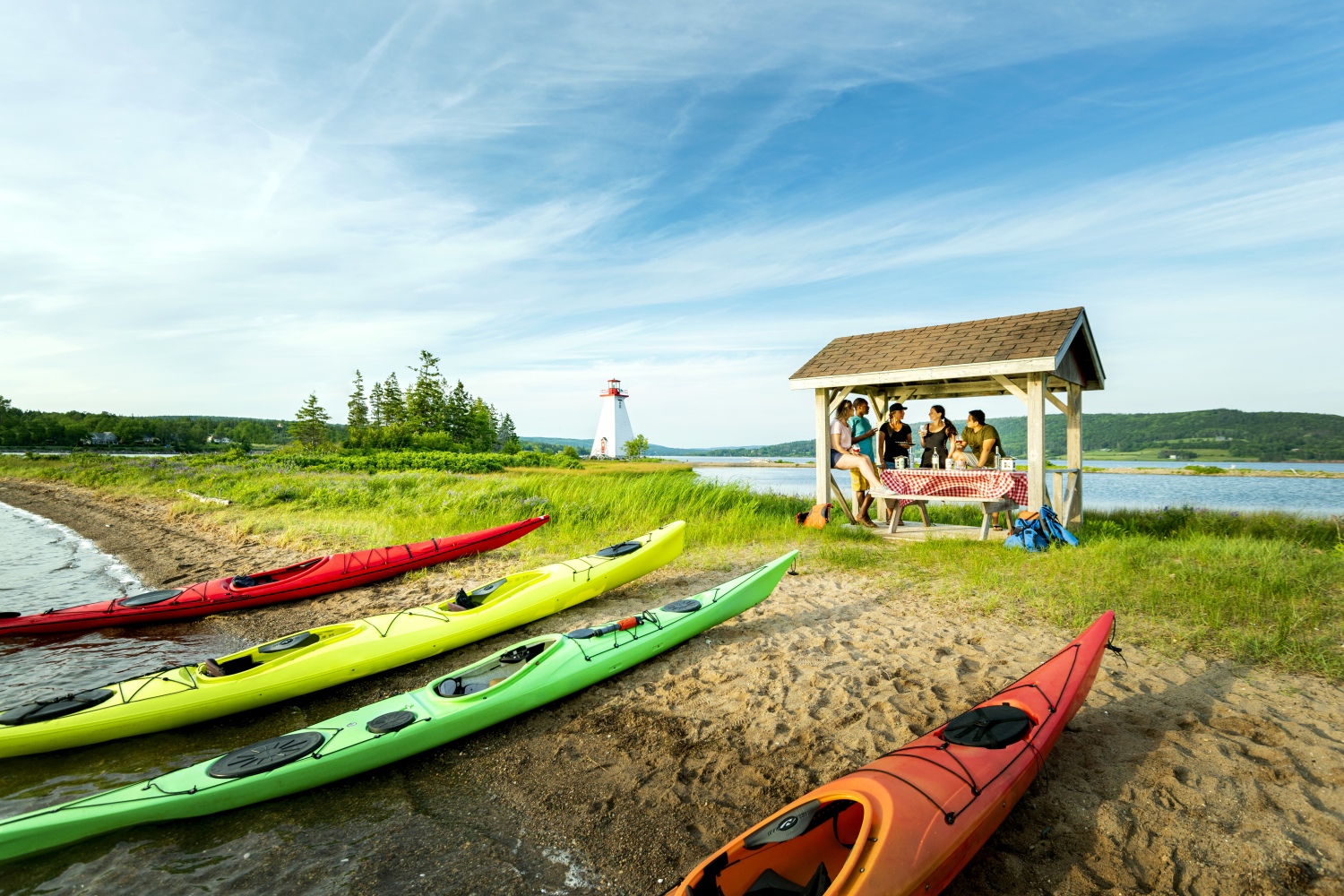 Kayaking
From the dramatic cliffs, arches and towering pinnacles of Northern Cape Breton and Cape Chignecto to the sheltered waterways and isolated white sand beaches of Prospect and Tangier, for many, this coast is best seen from the water, and Nova Scotia hosts a wide range of kayaking and canoeing experiences. 
History buffs will enjoy paddling along historic waterfronts in Halifax harbour, while cultural enthusiasts will love chatting with local fishermen in charming fishing villages or traversing the traditional waterways of the Mi'kmaq.
There are numerous kayak and canoe rentals available along Nova Scotia's coasts, so pick your start point and paddle to your heart's content.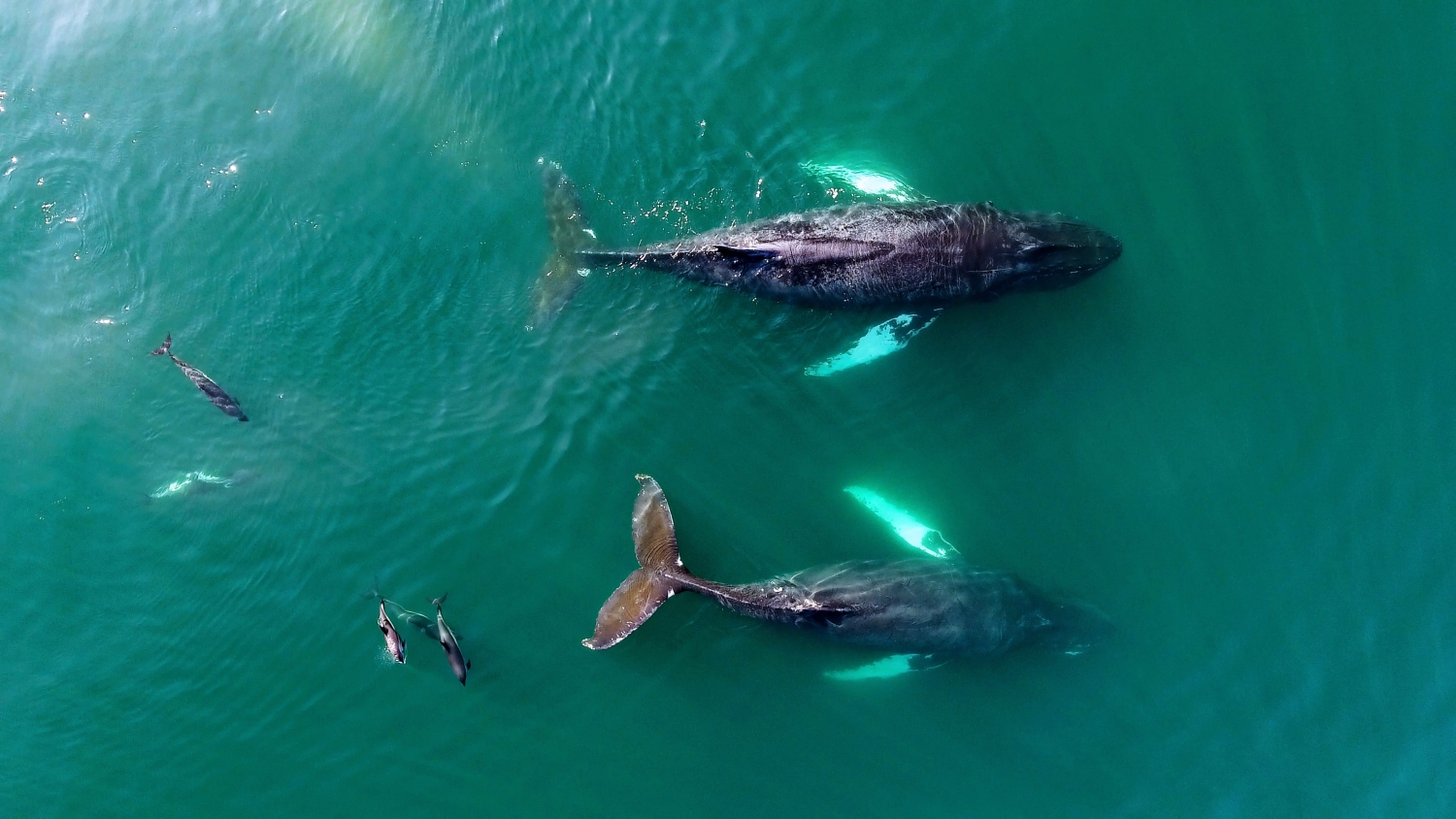 Whale watching
If visiting in summer or autumn, a whale watching tour off Cape Breton Island and the Bay of Fundy is undoubtedly a must-do. Enjoy the lively commentary and local tales as you watch for any of the 12 species of whales that visit Nova Scotia each year, including the rare North American right whale. 
At Cape Breton, pods of Atlantic pilot whales spend their summers gorging on squid just off the shores of Pleasant Bay and Chéticamp. Along with many species of whales, chances are you'll see porpoises, seals, and seabirds while out on the open water. A fantastic experience for an any nature lover. 
Take the trip
Discover the World's 6-night Cape Breton Explorer self-drive holiday starts from £975 per person (based on 2 sharing) and includes accommodation, car rental, and National Historic Sites Pass. Flights to Halifax start from around £590 per person.
Find out more by calling 01737 214 291 or visit discover-the-world.com