Canaries - Hiking under a clear winter sky
The volcanic Canaries archipelago lies just off the north west of Africa, where the wonderful winter climate is perfect for a spot of hiking, with day-time temperatures in the low 20's, and the evenings still warm enough for a little alfresco dinning.
The budget airlines service Tenerife, where the big hiking draw is Teide (Tay-dee) - a huge volcano which is 3718 metres high. But we recommend the more easily attained Montaña Blanca at 2,748m, and a shaded hike on the island's southern side, through the pine trees of the Parque Natural de la Corona Forestal.
A mere 90 minute boat ride will take you from Tenerife to the less visited island of La Gomera, where Columbus stopped en route to the Americas. Here you can hike through a lush fertile interior, stopping in traditional villages for a glass of local wine, or gain height and tackle the many rugged ridgelines.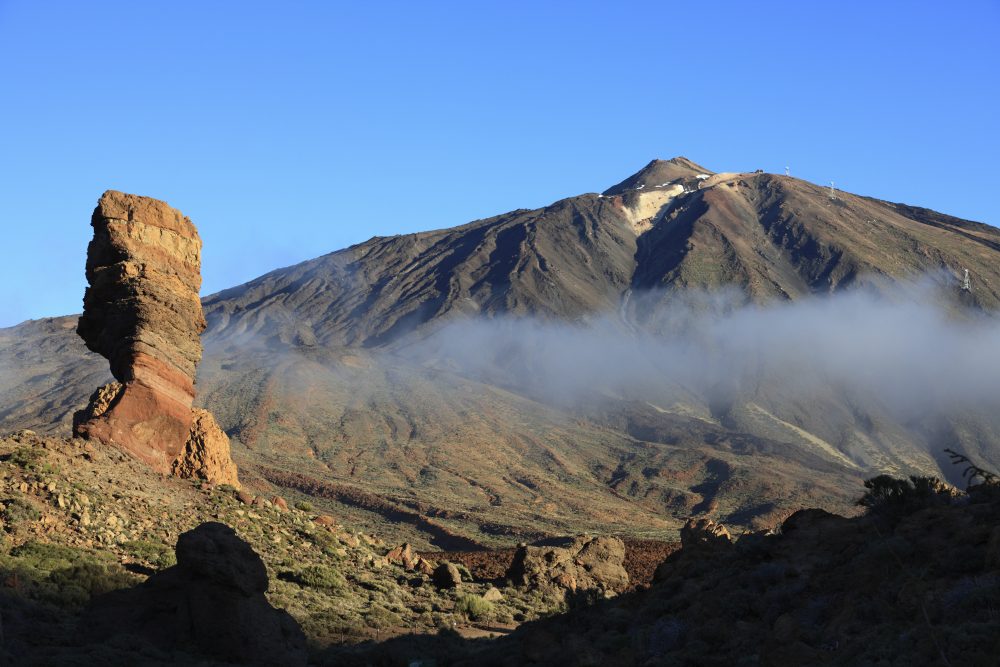 Morocco - Kasbahs, kids, camps and camels
The Dades Valley, or 'Road of a thousand Kasbahs' runs for 100 miles between the High Atlas and the Jebel Sarhro mountain chains. Reached by a stunning drive over the High Atlas from Marrakech, there is an astounding option of winter activities available here, for both families and the hard core adventurer.
The Todra Gorge, a narrow, rose red canyon, has both fantastic hiking and climbing – with some pre-bolted beginner sports routes. The classic ever-rolling sand dunes of Erg Chebbi is the venue for exciting overnight camping, star gazing and camel treks, while the huge Kasbah of Ait Benhaddou will have you re-living scenes from Gladiator.
Baja California Sur, Mexico - sea kayaking and whale watching
Baja California Sur gets a fraction of the UK visitors that its neighbouring US state does, so here are a few reasons why you should buck that trend.
How about a few nights beachside glamping, while spending your days getting up close and personal with Grey Whales and their calves (hundreds of grey whales visit these calm waters, from January through to March, to mate and rear their young)? You could then set off for a multiple-day sea kayaking adventure in the Sea of Cortez….
Sound all a bit too much? Well, you could always spend your time lazily snorkelling hidden coves in the warm winter turquoise waters off the Mexican coast - and if that's still too much, well, simply feast yourself on tacos and tequila!
South Africa - sunny, long-haul adventure without the jetlag
Only a two-hours' time difference, yet South Africa is bathed in sunshine while we're all tucked up in down jackets and woolly hats. It's a great family destination as you can spot the Big 5 in famous wildlife reserves, such as the Kruger National Park, or wild camp on a beach - spending your days snorkelling and nights sampling a few classic vintages, while gorging on huge steaks.
Adrenaline fuelled travellers can have it as crazy, or as calm, as they wish. From beach to bungee, it's really is all on offer.
On the Garden Route - Cape Town to Port Elizabeth - there's world class mountain biking, which even allows the odd visit to a vineyard or two for lunch. There's superb hiking on offer in the Drakensberg Mountains and in the Tsitsikamma National Park, while kayaking and white water rafting are both options on the Orange River too.
Family tourdust.com
Adults mountainbikingafrica.co.za
Cappadocia Turkey - kip in a cave!
A must-visit backpacker destination, Cappadocia should be as high on the list as the Pyramids and Petra. Okay, so it's not hot during the winter, but it is very dry, with predominantly cold sunny days. On average the area sees about 20-30cm of snow over the winter, so not enough to stop your visit but enough to put many off. So, what better than a bright sunny winter's hike, around the uncrowded fairy chimneys of this natural wonder, with snow underfoot?
The really brave can even wild camp/sleep in one of the many huge caves, some of which people have converted into wonderfully warm homes (for the less brave), before setting off on one of the region's fantastic day hikes.
Andalusian Spain - Coastal hiking and sunny skiing
Famed for prancing horses, sherry and Flamenco dancers, Andalusia - with its Moorish influences - has as much to offer the active traveller as it does the cultural aficionado or foodie.
The region's rugged mountainous interior, great for mountain biking and hiking, was the setting for many of Sergio Leone's spaghetti westerns such as 'The Good, the Bad and the Ugly'. Its coastline has fantastic sea cliff climbing, sea kayaking and a surprising choice of costal hikes.
Winter sports lovers can ski/snowboard/snow-shoe in Spain's sunniest ski resort - Sierra Nevada - then head down the mountain for evenings of tapas and dance in the wonderful university city of Granada.
Ski resort: sierranevada.co.uk
Guided hikes and guide books: guyhunterwatts.com
Oman - Action capital of the Middle East
Wild camping is a must in Oman, and while the winter nights can be cold, the clear winter skies will treat you to a carpet of stars, the like you would see in few other places on the planet.
Hiking the Al Hajar mountain range, high above the sky blue waters of the Gulf sea, is a real adventure of rocky desert mountain ridge lines, terraced fields and mini green oases of lush green date groves.
Hiking not your thing? Then head to Snake Canyon for some action-packed canyoning, or Jebal Shams for a near vertical via ferrata route. If you like to keep out of the sun then you could always take on the huge abseils, short climbs, traverses and scrambles of a 5km subterranean route known as 'the 7th hole'…
Trekking Holiday: keadventure.com
Adventure Guides: muscat-adventure-centre.trekksoft.com
Cuba - Cycling before the big change
As the USA drops its sanctions - with the Bay of Pigs invasion, poisoned cigars and the odd Russian missile or two forgotten if not forgiven - Cuba is set for big changes. 1950's yank tanks and street music will soon be replaced with mini compacts and wide screen TV's, making now the 'must' time to visit.
Cycling on tree-shaded quiet roads in Cuba is a real joy. Riding past paint peeling Spanish colonial architecture and pristine sandy beaches, with an almost continual soundtrack of classic Cuban music blaring from open windows, shop fronts and passing cars, is an experience that lives long in the memory.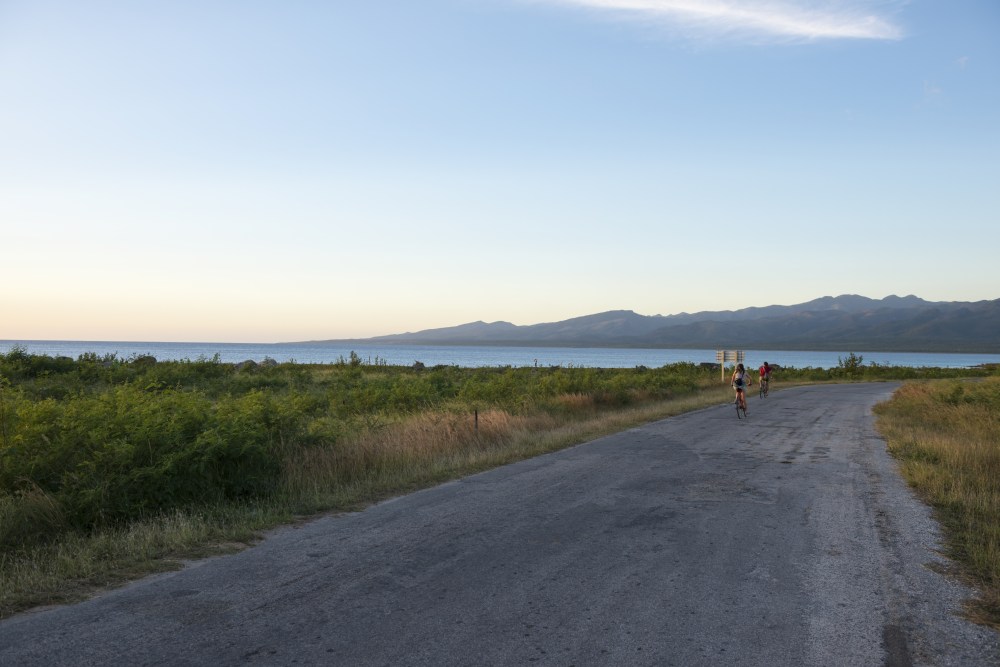 Borneo - Climb Kinabalu (no, he's not in Jungle Book!)
Not only home to loveable ginger apes, the orangutan, Borneo is also home of one of the tallest mountains in South-East Asia. Mount Kinabalu is very high - at just over 4,000 metres - and should be treated with respect, but it can be climbed (with more determination than skill) in only two days.
February to April are the best months to climb, as they fall outside the monsoon season, with the mountain seeing very little rainfall.
You start in temperate rainforest and will hike past many waterfalls on well-made paths of wood and stone steps, before entering an alpine stage. After a very short overnight in the Laban Rata refuge, you'll wake at 1.30am and hike on a huge open rock-face, in time for a sunrise summit.
India, Kerala - Hiking hill stations and homestays
Award winning travel operator, Village Ways, organise low impact ethical hiking - home stay holidays to Kerala's hill stations, set up in the time of the British Empire, to allow the colonists to escape the summer heat of the coast.
You'll hike through terraced pepper and coffee plantations, passing a mix of Hindu temples, mosques and churches – which are testament to the area's religious diversity.
Visiting the local communities by houseboat is a perfect way to unwind after a few days trekking. You can't beat lazily navigating the narrow canals and open waterways of the region's lagoons, while trying to catch your fish supper.