Introduction to the South West Coast Path
The famous coastal path is Britain's longest national trail, at a staggering length of 1014 kilometres (630 miles). It is estimated to take around 7-8 weeks to complete on foot, with the current record standing at just over 10 days. The path starts at Minehead in Somerset, goes along north Devon, through the south Cornwall coastline and ends with the magnificent views of Poole Harbour.
Along the South West Coast Path, you will find a combination of spectacular coastal views, beautiful beaches, dramatic clifftops and national trails.
Its outstanding natural beauty has seen it become the backdrop of many popular TV shows and films in the past, while famous writers and artists have also been inspired to write about the spectacular scenery they have witnessed, Agatha Christie and JMW Turner to name but two.
To further cement its bragging rights as one of the most popular walking holiday destinations, the coast path has also been listed as the UK's best walking route by some of the biggest outdoor magazines.
Sadly, the South West Coast Path is mostly made up of public footpaths, meaning it isn't suitable for cycling. Despite this, the most desirable parts of the coastal path are a short distance from a car park, making it easier than ever to witness the breath-taking views.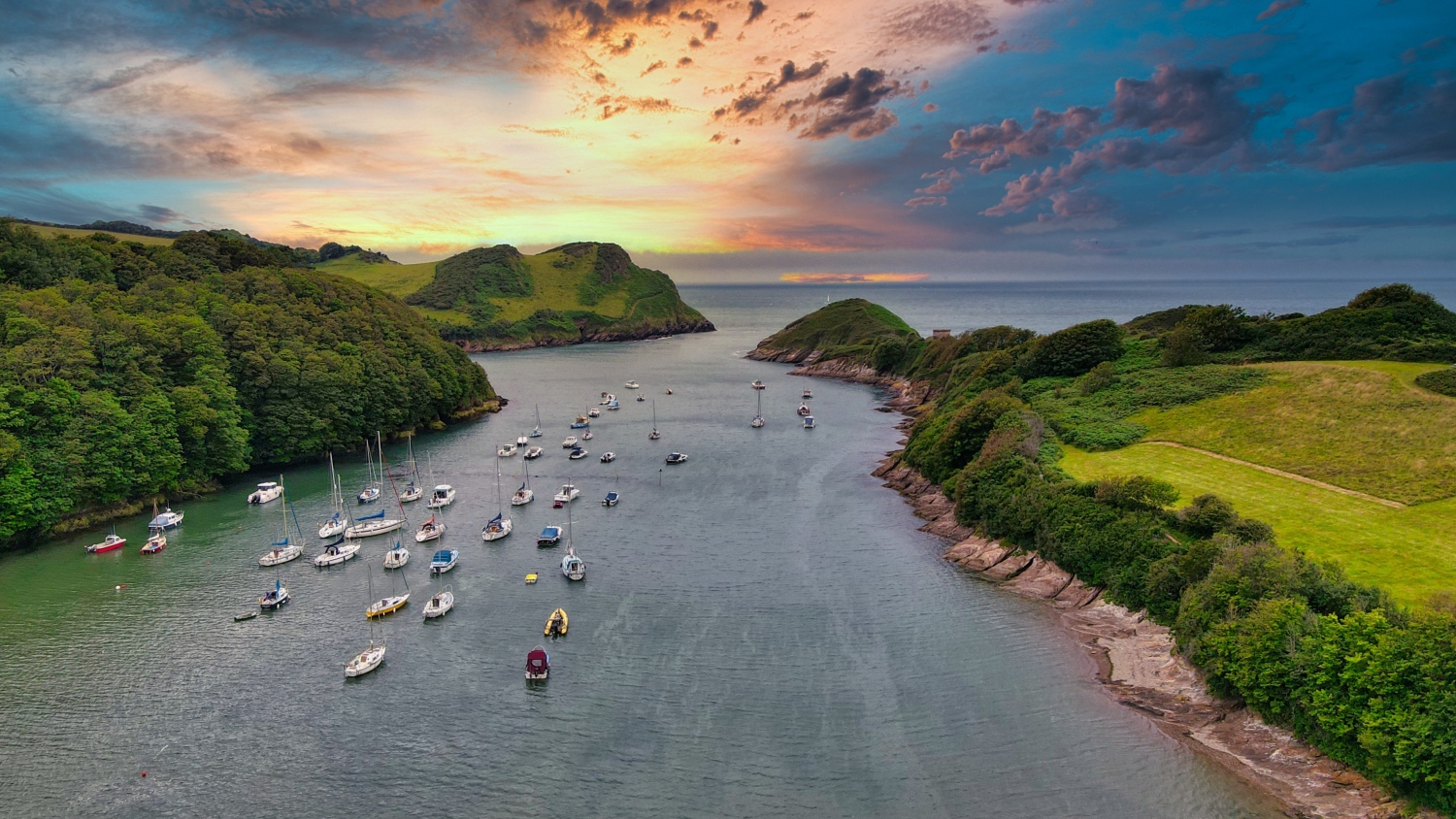 What do I need to bring?
If you are feeling up to the challenge of tackling some of the famous South West Coast Path walks, then there are a few things you will need to bring. A good pair of hiking boots is essential to ensure you are prepared for the different terrain the coast path has to offer. With the south coast being notorious for famously changeable weather, a waterproof jacket is also a must, as well as warm headwear, walking socks and a lightweight backpack. If you are visiting in the summer months, then a good pair of sunglasses is also important.
To keep you cool whilst exploring all that the coastal path has to offer, ensure that you bring plenty of water, as well as sunscreen. If you are attempting to tackle some of the more challenging South West Coast Path walks, then we recommend bringing a first aid kit, just in case.
Where can I stay?
If you are looking to add a bit of luxury to your walking holiday then there are a variety of different overnight options. If the beautiful stretch between Exmouth and Poole, often regarded as the nicest part of the South West Coast Path, is your desired route, then the Manor hotel is a great option. The Georgian-era building is a stone's throw away from the stunning views of Exmouth's Jurassic Coast World Heritage beach and many pretty villages, making it the ideal destination for keen explorers.
However, if camping is more your cup of tea, then there are plenty of campsites overlooking some of the nicest beaches south Devon has to offer, with Leonards Cove Holiday Park being the pick of the bunch. Wherever you are planning to visit along the coast path, you can use the South West Coast Path website's accommodation finder to find the perfect hotel, campsite or Bed and Breakfast.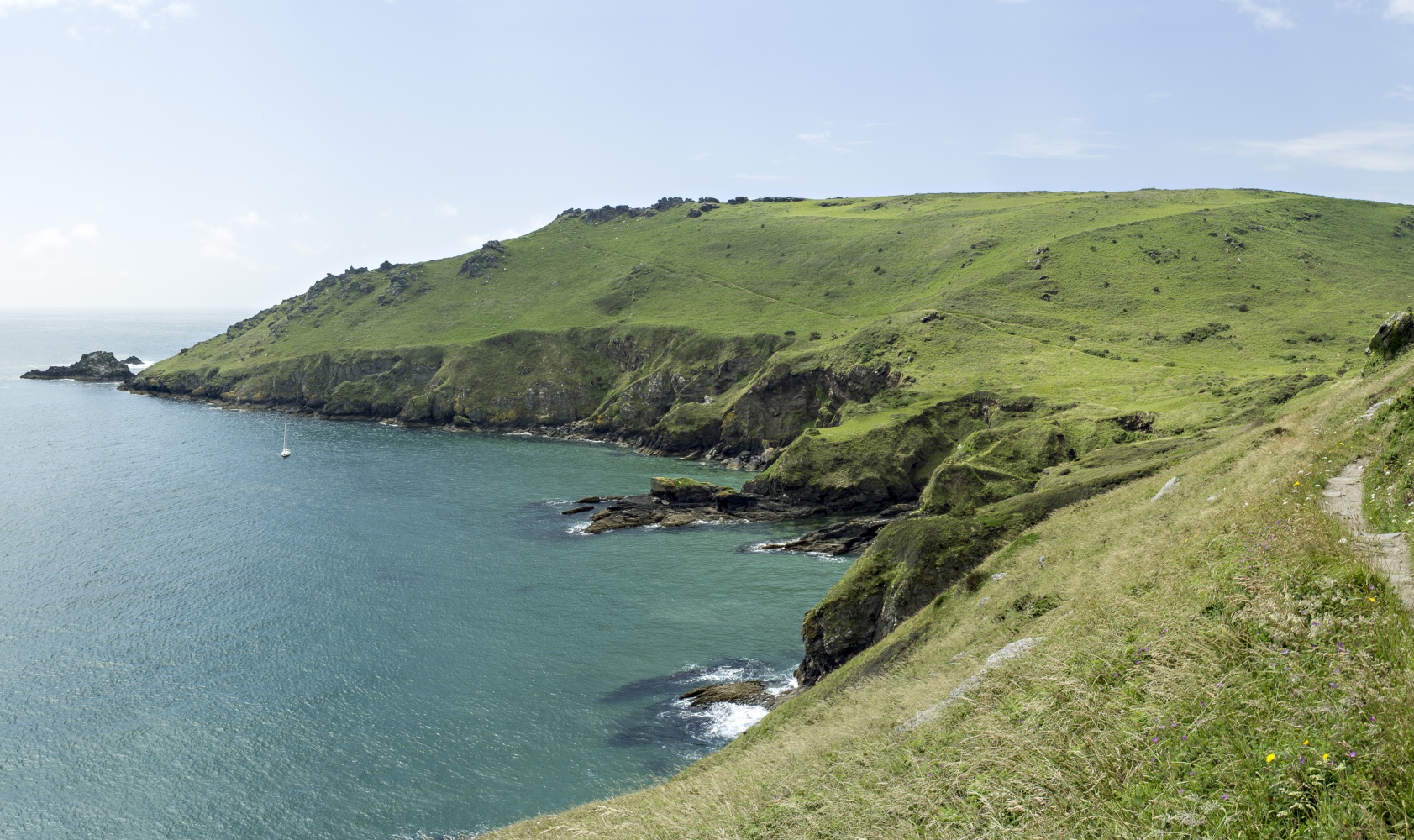 Things to look out for
The South West Coast Path has so much to offer, including two national parks. Exmoor National Park, known for its rugged coastal scenery, beautiful moorlands and wild deer, is a true treasure of the south west coast. Dartmoor National Park is yet another must-visit location in south Devon, with its array of wildlife and sections of outstanding natural beauty.
While the beautiful beaches of the south west coast are certainly no secret, some are simply unmissable. Perhaps the most picturesque of them all is Kynance Cove, possessing some of the most spectacular scenery that Cornwall has to offer. If you are looking for a bit more history during your beach visit, then Cornwall's Marazion beach overlooks St Michael's Mount, which can be accessed when a low tide reveals the granite footpath.
Or, if you are simply looking for crashing waves and soft sand, then Woolacombe beach in north Devon is a great place to visit all-year-round.
Whatever walk you decide to conquer along the South West Coast Path, you are bound to be near a quaint little seaside town or village, packed with history. Westward Ho! is one of the many coastal communities you will find on the coast path, bustling with locals who will no doubt have a story to tell. St Ives, Studland and Porthgwarra are just a few examples of places you could visit for an eye-catching change of scenery.
5 South West Coast Path walks to try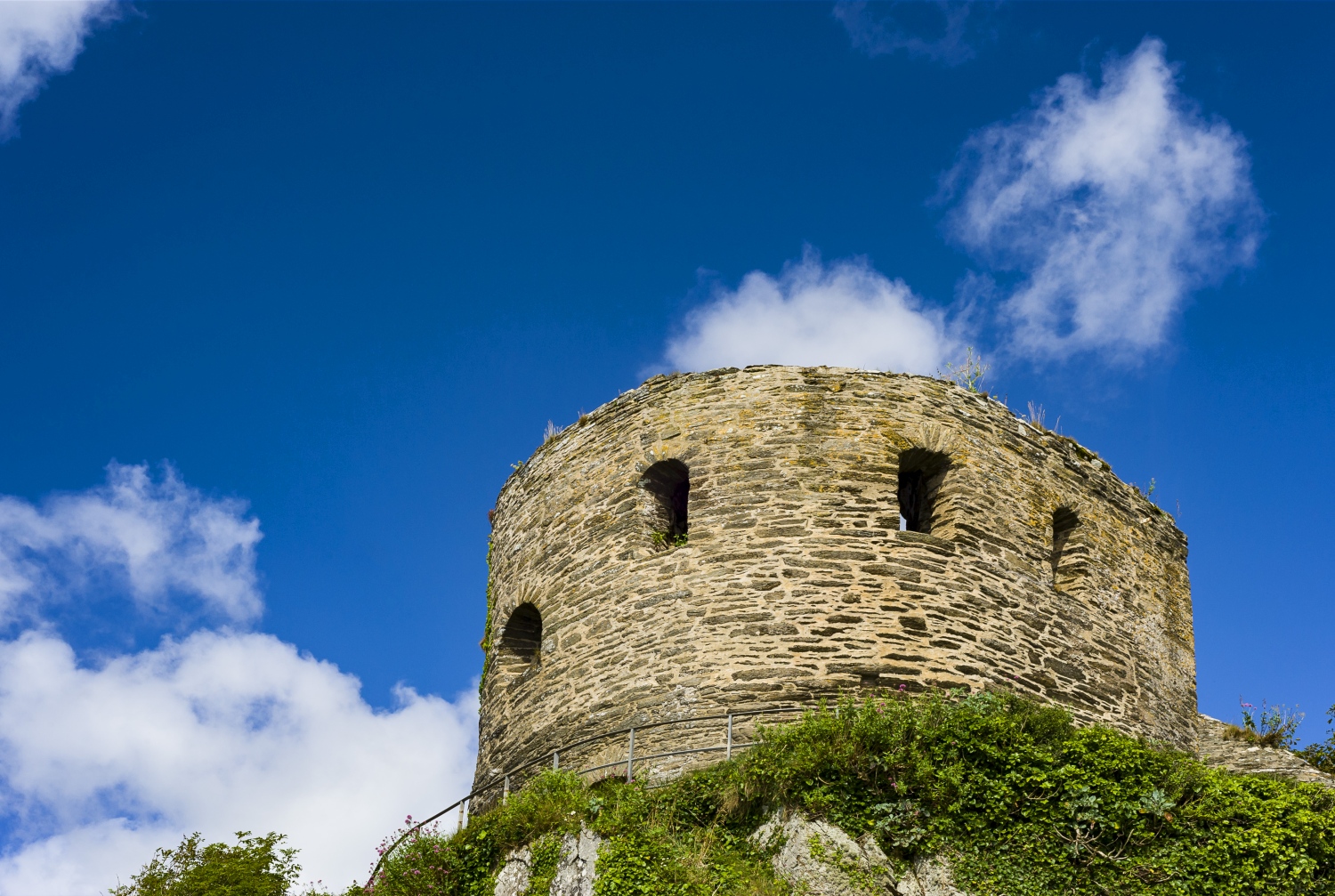 St Catherine's Castle
Difficulty: easy
Length: 4.2km / 2.6 miles
Duration: 1 - 1.5 hours
This stunning walk is packed with spectacular views throughout the entire route. To add to this, walkers who try this relaxing trek are also treated to some beautiful woodland and hidden coves. What attracts people to this walk is the historic ruins of two artillery forts built by Henry VII in the 1530s to defend Fowey Harbour, known as St Catherine's Castle.
Starting in the car park of St Catherine's Castle, which is where you will eventually circle back to, you head onto the coast path, towards St Catherine's Point. Once you are on the coast path, you can take in the sea view while tackling a couple of steep climbs as you make your way up the valley. Be sure to bring appropriate footwear, as the various paths and lanes you will encounter can be rather muddy.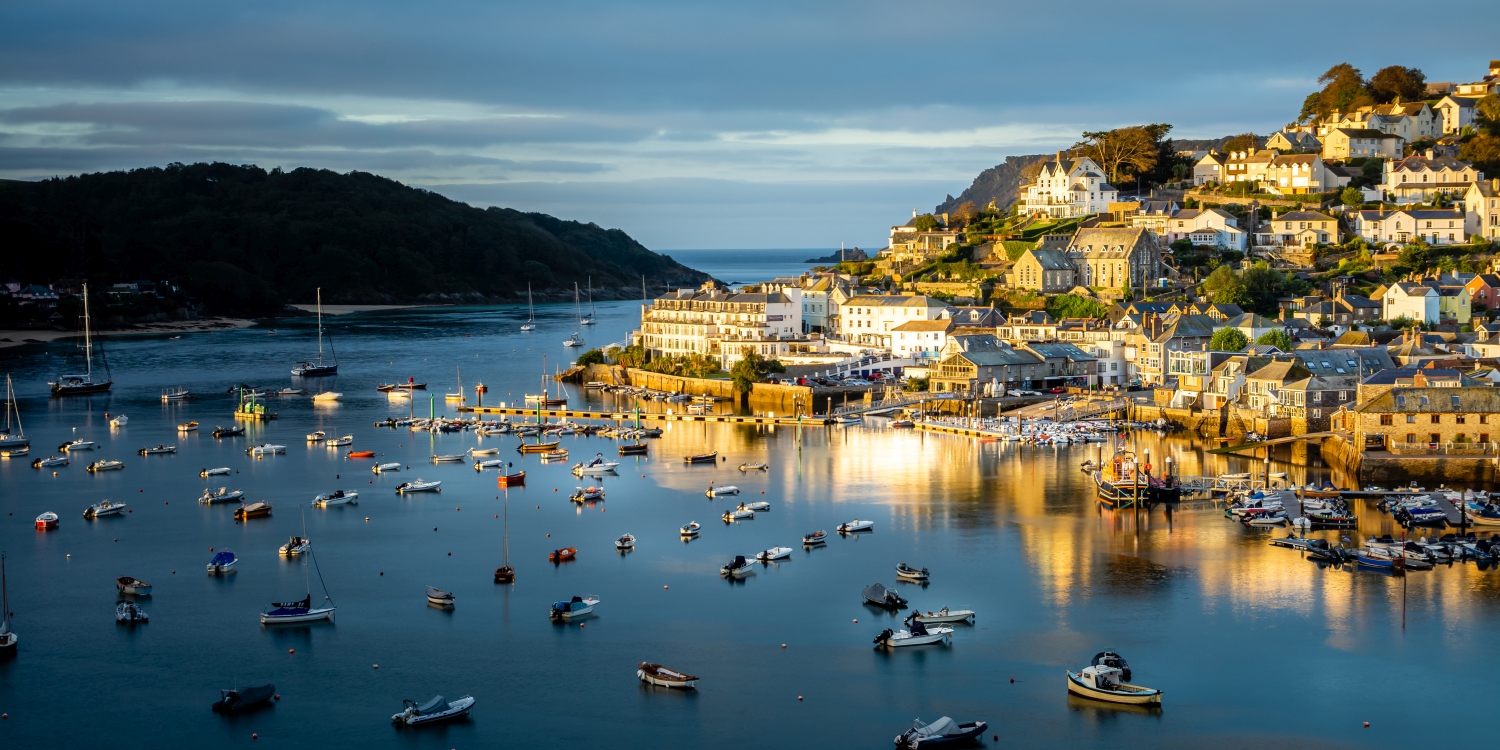 Bolt Head
Difficulty: medium
Length: 7.2km / 4.5 miles
Duration: 2 - 3 hours
One of the many brilliant walks you can try in south Devon, this route explores the coast of Salcombe, a place known for its beautiful views and rolling countryside. During this trek, you will encounter the views of Salcombe Estuary, as well as the dramatic rock formations that Bolt Head has to offer.
Your walk will start in the East Soar car park, then make your way down towards Middle Soar, and eventually onto the South West Coast Path. Once on the coast path, this is when you will be met with the jagged rocks of Bolt Head, which go hand in hand with the calming ripples of the ocean in the distance as you admire the view from the headland. The path will then take you towards Salcombe, where you will pass Starehole Bay and Sharp Tor, with the walk eventually taking you back to the car park where you started.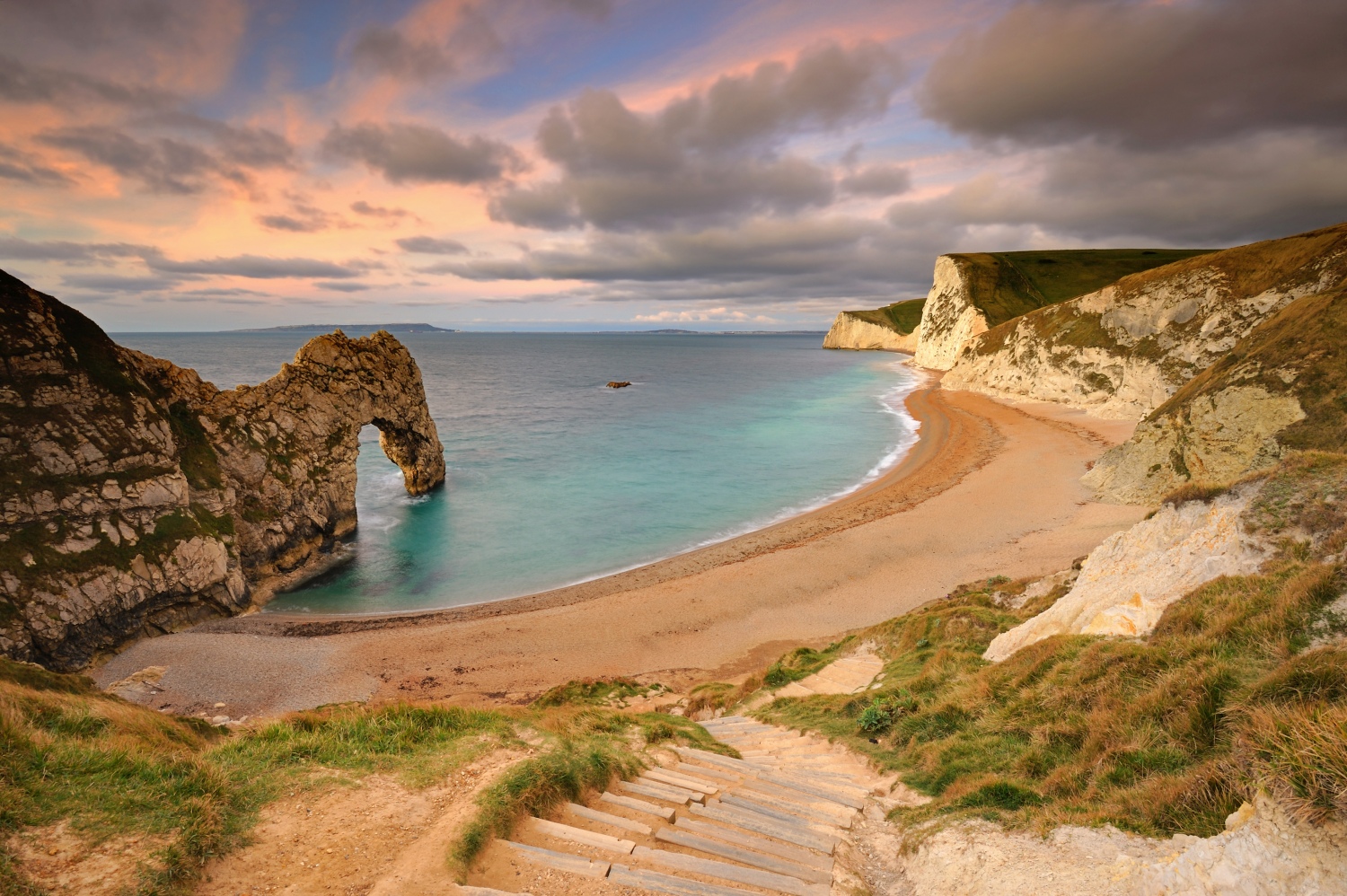 Durdle Door
Difficulty: medium
Length: 8.2km / 5.1 miles
Duration: 2 - 3 hours
The walk from Lulworth Cove to Durdle Door is one of Dorset's most popular walks, and it's not hard to see why. Durdle Door, a natural arch running through the middle of a hard limestone rock, forms part of the Jurassic Coast and is one of the south west's most iconic landmarks.
This circular walk begins in the car park of Lulworth Cove, where a gate will lead you onto the South West Coast Path. At the start, you will tackle a steep climb up the path as Lulworth Cove slowly fades away behind you. Once you get that climb under your belt you can enjoy the views or Durdle Door as you come down the other side, also passing Man O' War Bay and Bat's Head as you go further along this fascinating hiking route.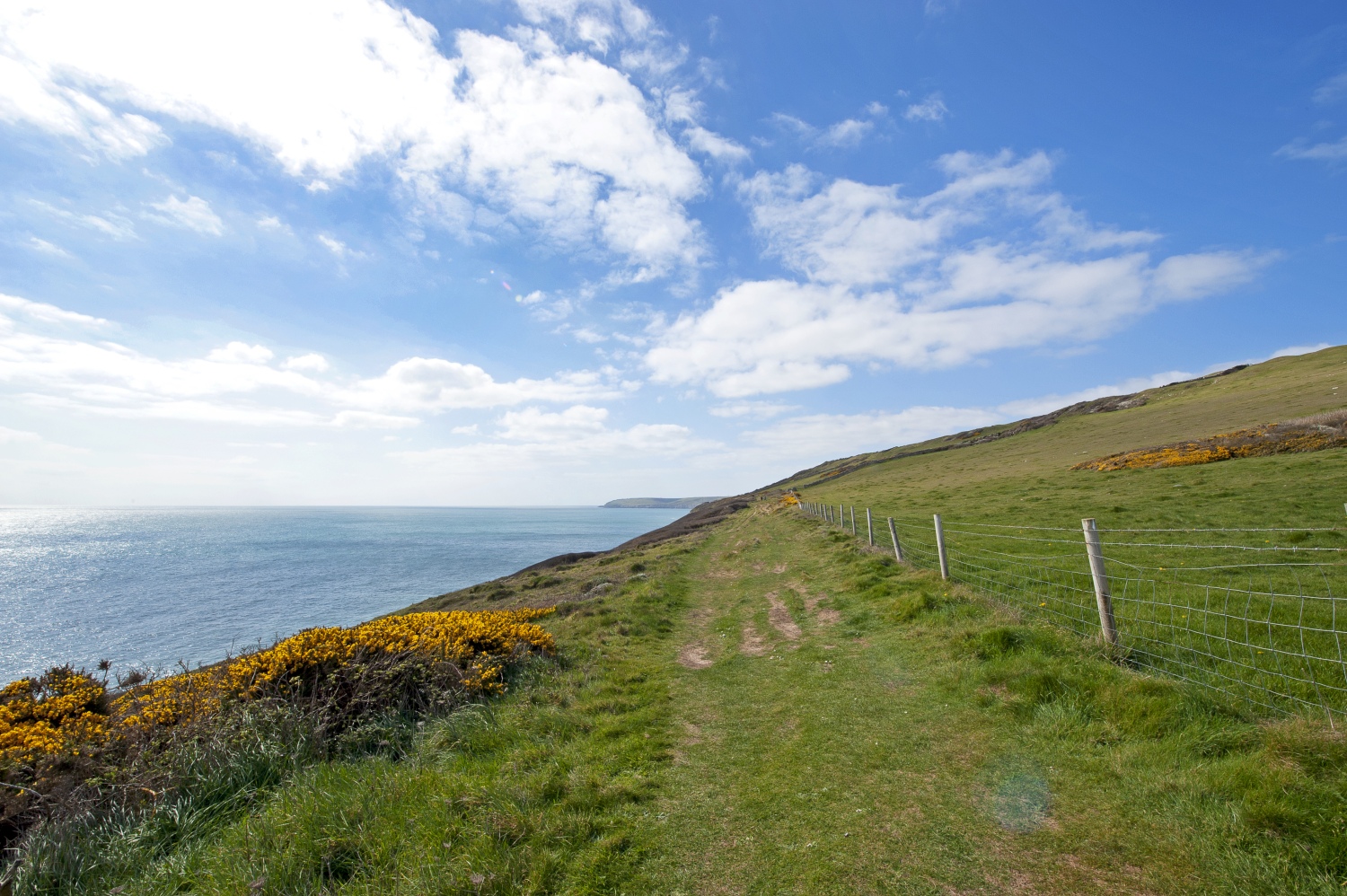 South Haven Point
Difficulty: medium
Length: 22.6km / 14 miles
Duration: 7 - 8 hours
While the walk from the idyllic village of Worth Matravers to South Haven Point is rather long, there aren't too many steep climbs and you get a good combination of beach views, fields and seaside towns and villages, making it ideal for walking holidays.
The route starts in Worth Matravers, where you will take in the views of St Aldhem's Head. After a steep climb as you approach Durlston Head, the walk will then take you along the promenade of Swanage.
Once you reach the beautiful Studland countryside, be sure to look out for bottlenose dolphins as you admire the views. You are then welcomed by three miles of beach, which stretch all the way along to South Haven Point. The end of the walk, and the South West Coast Path, is marked by a steel sculpture.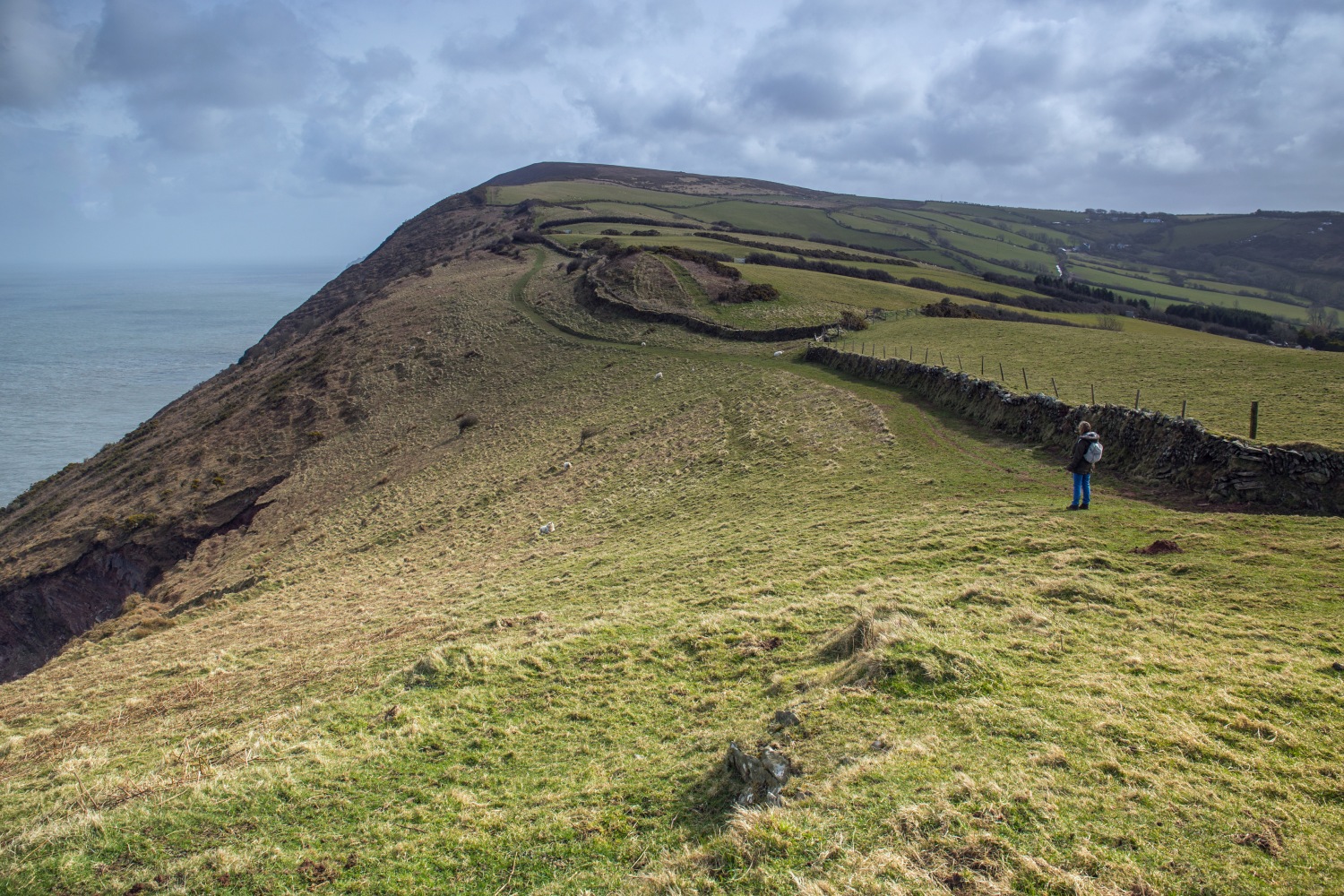 The Hangman Hills
Difficulty: hard
Length: 7.5km / 4.7 miles
Duration: 3 - 4 hours
The Hangman Hills walk is a particularly challenging one, so if you're looking for a route that will get your heart racing, then look no further. While not particularly long in distance, to complete the walk you will have to reach the top of England's highest sea cliff via steep, muddy paths.
Rich in history, the area within the route was once an important mining area. In the 1500s, King Henry V announced that "the battles of Crecy, Poitiers and Agincourt were won in the shafts of Combe Martin".
Early on in the walk, you will have the privilege of witnessing the fine views of Wild Pear beach, before tackling the Great Hangman climb. The rest of the walk will see you surrounded by fields full of wonderful wildlife and plants, before you make your way back to the car park you started in.