Sponsored content
As any parent knows, however spectacular the scenery might be in a holiday region, children are moved less by the beauty of the landscape, than by being able 'to do' something to explore it - whether that be a walk with picnic stops, a cycle ride, spotting animals they don't see at home, discovering the nooks and crannies of castles, playing in parks or getting involved with water sports activities such as surfing, paddleboarding or kayaking.
Aberdeenshire, in the north-east of Scotland, has a stunning coastline that's full of eye-catching contrasts and opportunities to enjoy a range of fun water sports, as well as indulge in a bit of wildlife-spotting. It's home to remote, sandy beaches, punctuated by picturesque fishing villages, all fanning out from the thriving city of Aberdeen. Inland, Aberdeenshire is equally beautiful, and equally varied—from the flatter farmland near the coast to the rise and fall of the moors, and finally the foothills of the mighty Cairngorm mountains.
And don't forget the castles? There are roughly 263 of them. That's enough castles for any kids' fantasy adventure!
Why take a family holiday in Aberdeenshire?
Aberdeenshire has everything it takes to make any child happy and fulfilled. Try one of many adventurous activities on the water including surfing, paddleboarding and even water zorbing.
Saddle up for a pony or horse ride or get pedalling on a family cycle ride. You can even channel your family's inner David Attenborough with the chance to spot all kinds of wildlife, from dolphins leaping in Aberdeen harbour to seals sunbathing at Newburgh Beach.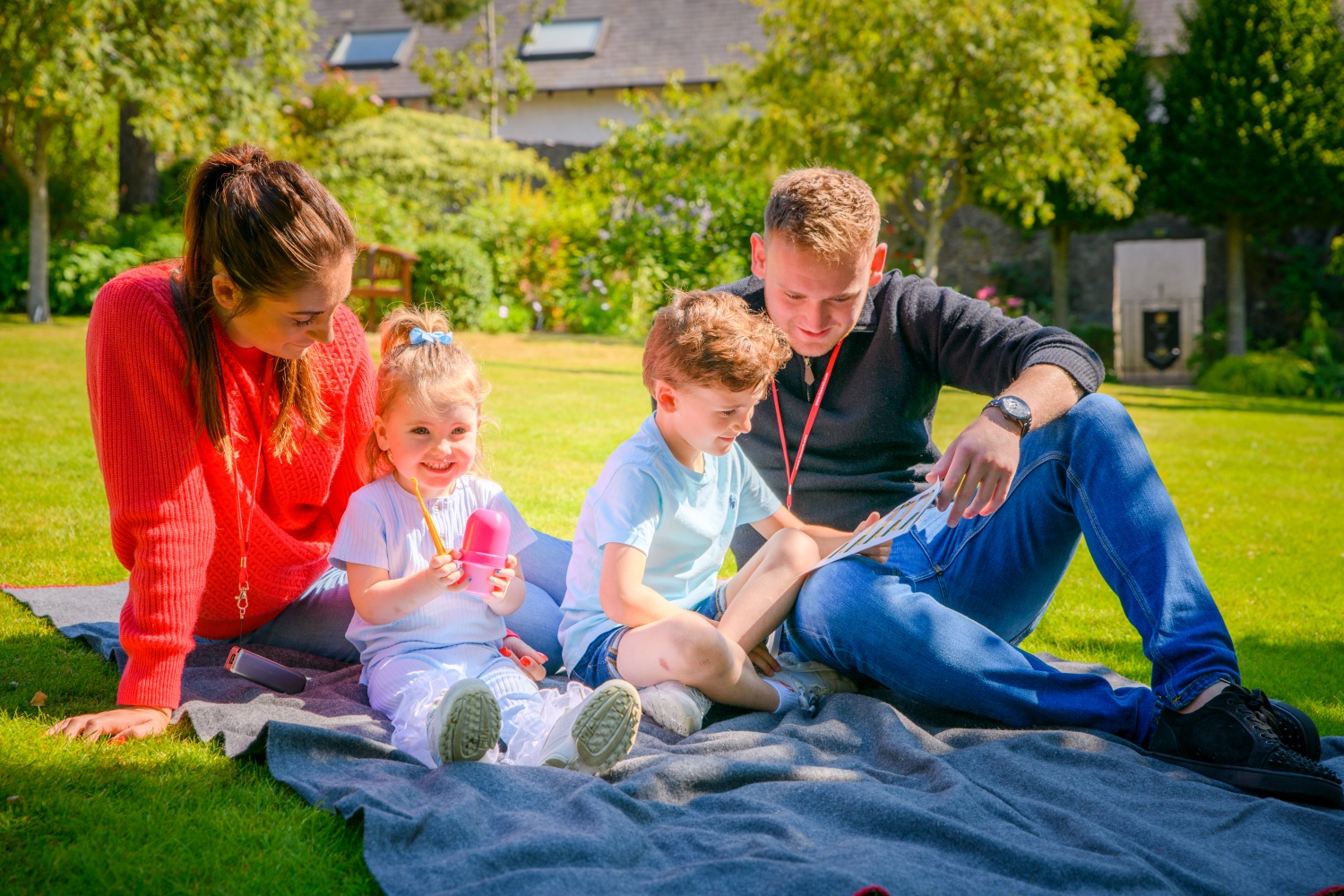 Are there family-friendly places to stay in Aberdeenshire?
From cosy hotels, and welcoming b&bs, to self-contained holiday cottages and luxury lodges, there's a wide range of family-friendly accommodation to choose from, including farmstays, shepherd's huts and bothies - and you can even stay in a castle!
Some trip ideas for family adventures in Aberdeenshire:
Whichever part of Aberdeenshire you're visiting, and whether you're on a weekend break or are planning a longer stay in the school holidays, here are some ideas to make every day a great family adventure. For longer stays, you can easily combine itineraries from two or more areas such as a few days in the city, a trip up or down the coast, and inland to the Cairngorms and the Royal estates.
Here are some of the best things to do as a family in Aberdeenshire.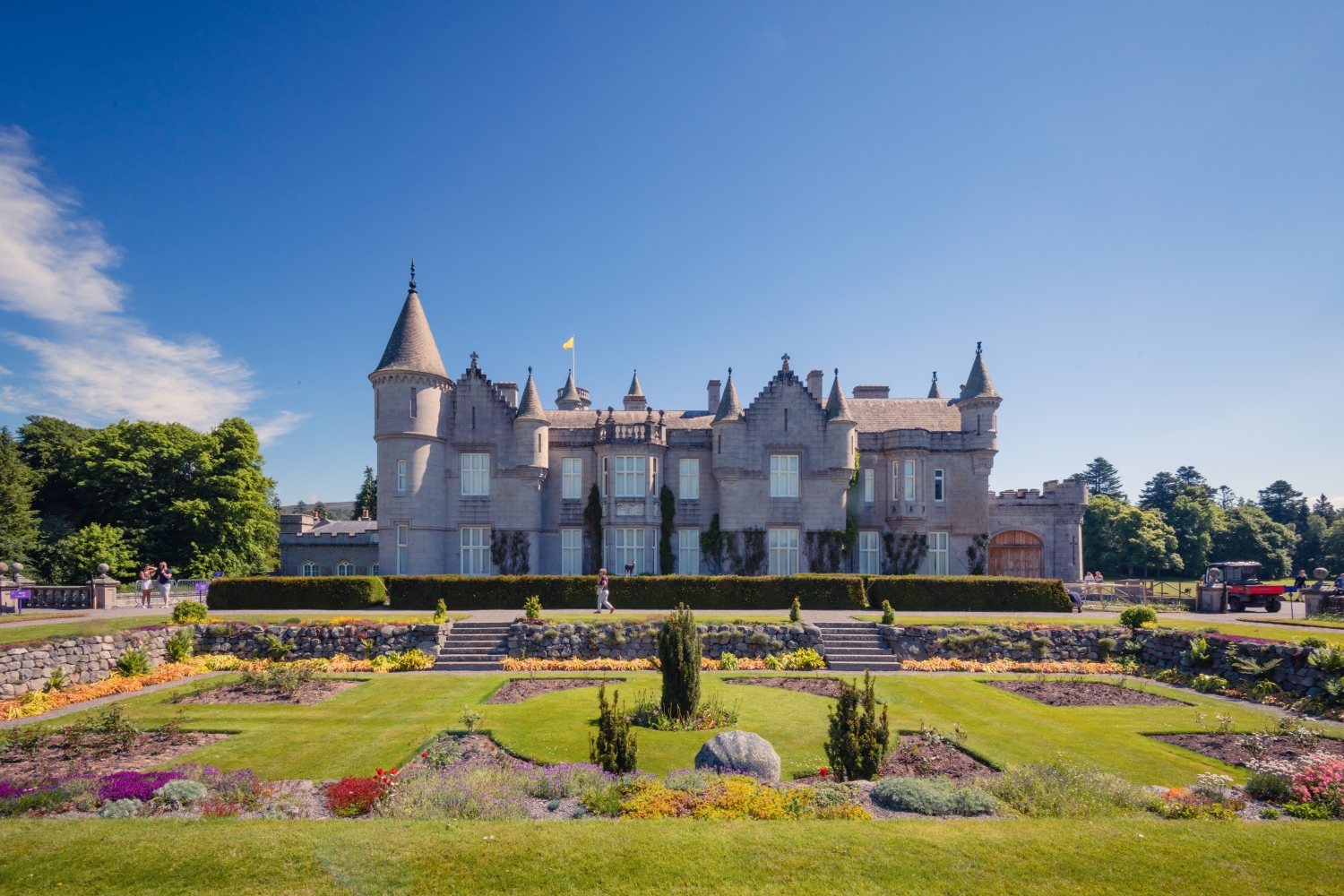 West of Aberdeen
Day 1
Walk: Balmoral Cairns/ Loch Muick
Aberdeenshire is an area beloved by generations of the Royal Family, and the 2-3 hour cairns walk is a great way to experience the region's royal connections. A 10km gently undulating circuit mostly on woodland trails, it highlights the historical cairns erected by the Royal Family on the Balmoral Estate while offering great views over Deeside and of Balmoral Castle itself. The Balmoral Cairns commemorate various royals, and include the spectacular pyramid cairn, erected in memory of Queen Victoria's husband Albert.
Alternatively, the fairly level circuit of grand Loch Muick on the Balmoral Estate offers good views of the surrounding hills and pleasant stopping places, including the impressive Glas-allt Shiel house built by Queen Victoria from where there is an optional detour to see some waterfalls. This walk is slightly longer at 12.5km, and may be less suitable for younger children.
Day 2
Walk: Scolty Hill, Banchory
A fantastic short walk (about 1hr-1hr 30mins, covering 2 miles) with a steep climb to the summit of Scolty Hill where you can climb the tower for an even better view of the surrounding countryside. The 299m ascent up Scolty Hill is quite sharp, but also short, so very do-able even for younger children. The tower was built as a monument to General William Burnett who fought with Wellington in the Napoleonic Wars.
It has been restored a number of times and now contains a sturdy spiral staircase. At the top, a wire cage provides extra safety and the views from the tower are fabulous. The walk can easily be extended by including the red-waymarked March Trail through the woods.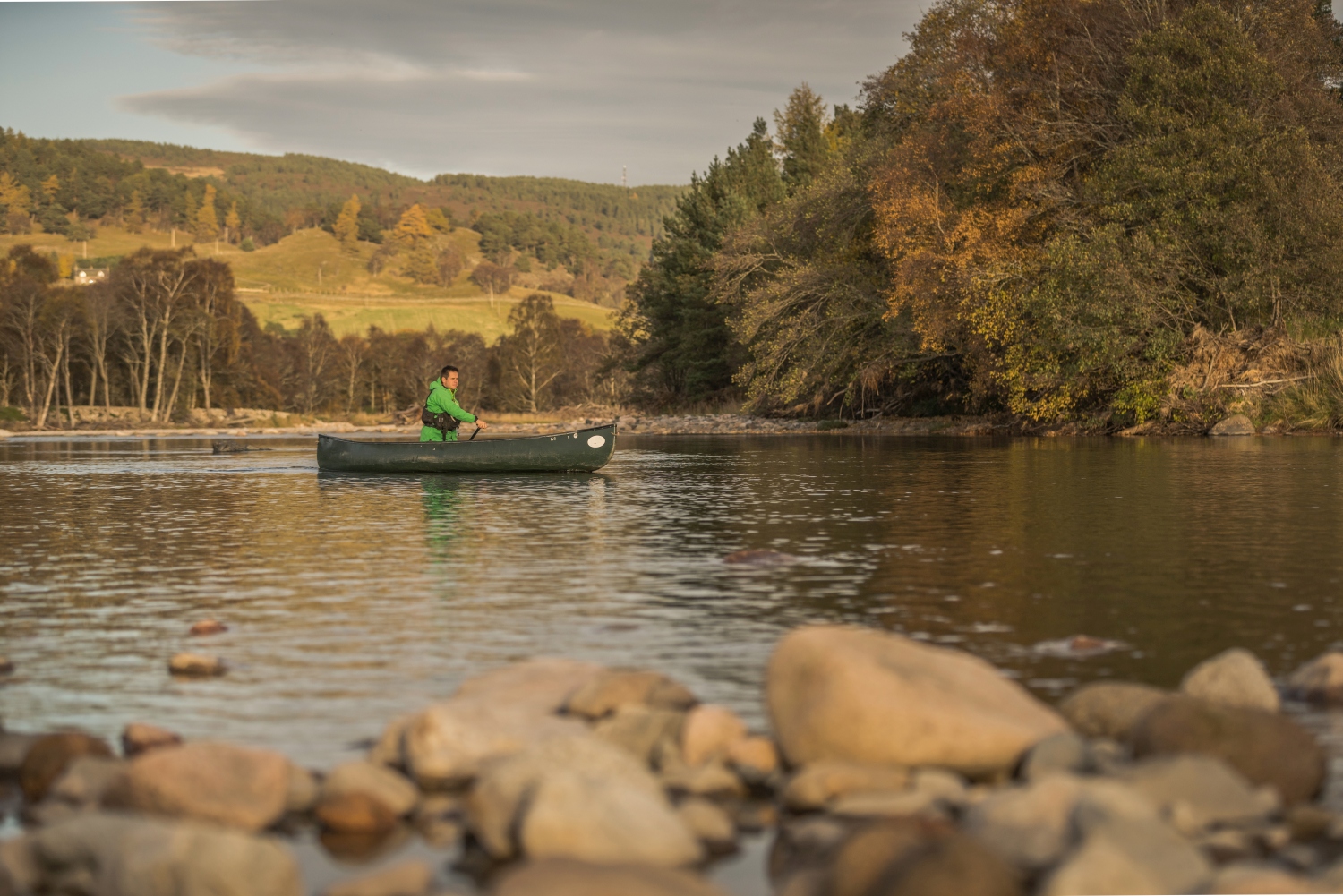 Watersports: Knockburn Sports Loch/Canoeing on River Dee
Perfect for an afternoon of gentle water sports, the loch offers kids the chance to have a go at stand-up paddleboarding or kayaking. For something a bit livelier, head to the River Dee: a great river to explore by canoe or kayak with many quiet sections away from busy roads.
The section below Aboyne can be paddled at most times of the year but upstream can be very shallow from May to August.
Day 3
Biking: Tarland Trails, Aboyne Bike Park
Riding: Glen Tanar Equestrian Centre
Spend a day in the saddle with two very different activities. Kick off with some adrenalin-fuelled mountain bike riding - both the Tarland Trails and the Aboyne Bike Park are ideal venues for youngsters who want to let off a bit of steam. At Tarland, in Drummy Woods, at the edge of Tarland village, there are four short trails totalling 3km, including a family track so everyone can have a go. At Aboyne, you'll find two short downhill tracks, a jump park and pump track with something for all ages and abilities.
New for spring 2023, Tarland Tails has just opened a second site at the nearby hill of Pittenderich. This new area is perfect for you and the kids to take your mountain biking to the next level, with more exciting and technical rides to tackle. 
By contrast, a children's pony ride from the Glen Tanar Equestrian Centre is a leisurely way to see some of Scotland's finest scenery between Aboyne and Ballater on Royal Deeside. There is wildlife in abundance - the magnificent red deer, roe deer, red squirrel, golden eagle, ospreys, grouse, oyster catchers, buzzards, wildcat and if you are lucky, the elusive capercaillie.
Where to stay: Rent a cabin from Glen Dye Cabins & Cottages, or book a luxury lodge set amidst beautiful woodland with Cairngorm Lodges and Bothies. For a hotel stay, try the 4-star Banchory Lodge hotel in Royal Deeside, the newly launched five-star inn, Balmoral Arms, which sits in the heart of the Victorian village of Ballater or enjoy a great riverside village pub atmosphere at the Boat Inn, Aboyne.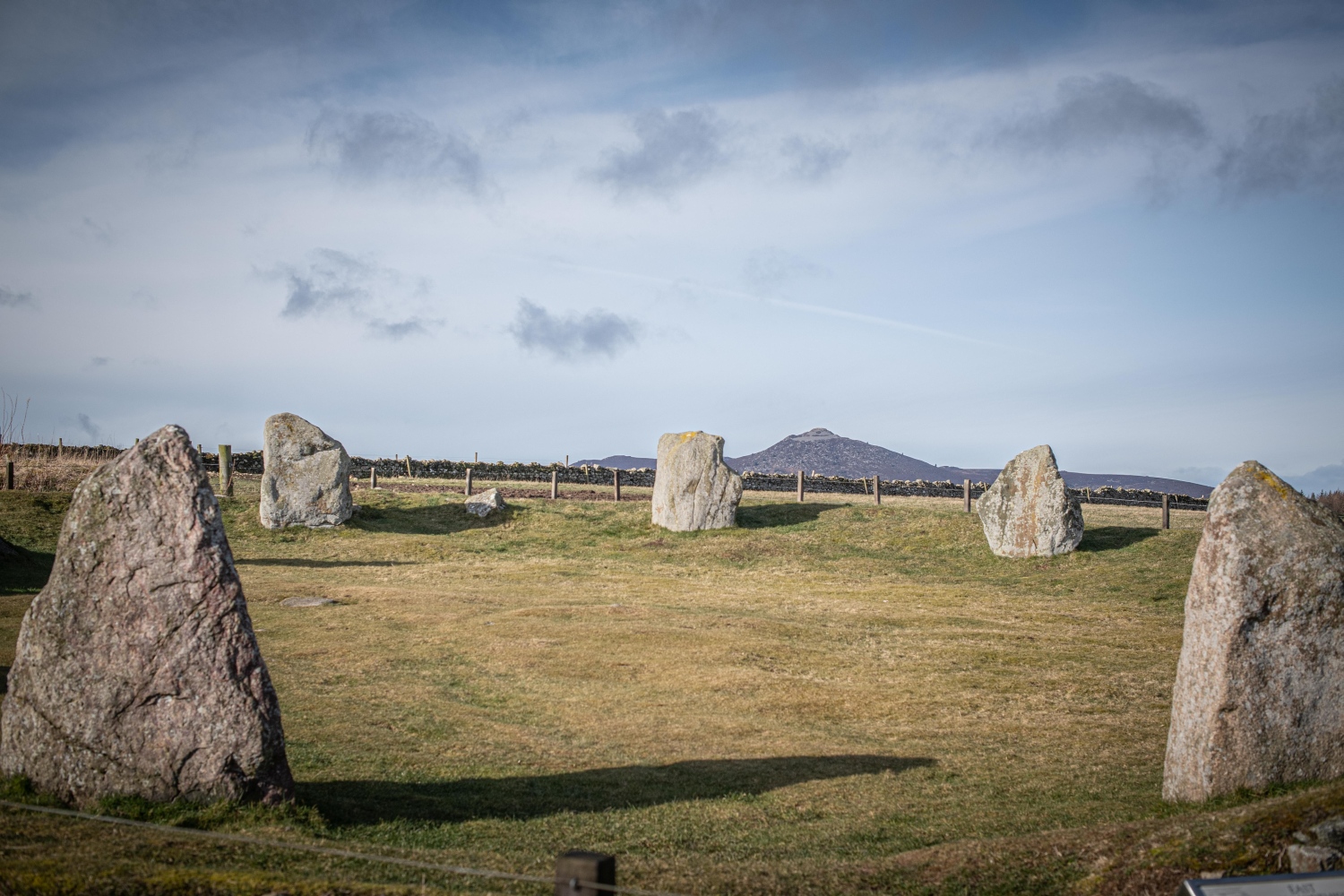 North West (covering up to Banff and Macduff)
Day 1
Walk: Bennachie
This is wonderful walking country and if your kids are up for it Bennachie is a great adventure, complete with the tales of sleeping giants, a ruined hill fort to explore and a proper sense of achievement when you reach the tops of Mither Tap (518m) and Oxen Craig (528m) and can clamber up onto the marker stone and take in the amazing views.
The path to Mither Tap is well signposted all the way up to the top and very easy to follow. The total distance is 9.25km and you should allow around 4 hours for the round trip, with plenty of breaks and picnic stops. for more information, check out the Bennachie Visitor Centre.
Day 2
Walk: Castle Fraser
You can't come all the way to Aberdeenshire and not visit a castle, and Castle Fraser is a treat. This is one of the great estates, and the grounds are lovely to walk in, with two waymarked trails offering the chance to spot red squirrels, roe deer, buzzards and dragonflies. But for children the fairytale look of Castle Fraser, with its pointy turrets, secret staircase, hidden trapdoors and a spy hole is everything you'd want in a castle. 
You can climb up to the top of the round tower for incredible views, and the newly installed sound interpretation, based on historic research, adds background atmosphere to each room. A family ticket costs £35, and there's a tearoom and, of course, a gift shop.
A castle alternative is to walk up The Hill of Dunnideer. This prominent local landmark is crowned by an ancient hillfort and the ruins of a medieval castle - and also has spectacular views to reward the effort of the climb. It's a shortish walk - about 5.25km and will happily pass a morning, giving you time to include the very much intact Castle Fraser in the afternoon!
Day 3/4
Cycle: Formartine & Buchan Way
At 53 miles for its full length, The Formartine & Buchan Way is an impressive, safe pathway suitable for all abilities of walkers, cyclists and horse-riders and it's well worth taking a couple of days to explore as much or as little of it as you like. The route is split into several shorter sections, making it easy to pick up the route on consecutive days, if you don't want to go mad and do it all in one go! 
The route passes through stunning scenery; small villages full of charm, such as Maud and Old Deer; taking you out to the fishing port of Peterhead, and Fraserburgh with its splendid beach. As it follows the route of the old railway line, The Formartine & Buchan Way offers the visitor an opportunity to explore the countryside safely, cutting through the rural landscape, over rolling farmland, and past spectacular landmarks steeped in history.
Where to stay: Here's your chance to try something different: choose from a boutique bothie at Huntly or maybe stay in a yurt at Clochforbie Yurts, or a wooden cabin at Cobblehouse Country Cabins, Turriff. On the other hand you can always lap up the luxury of the 13th century Meldrum House Hotel.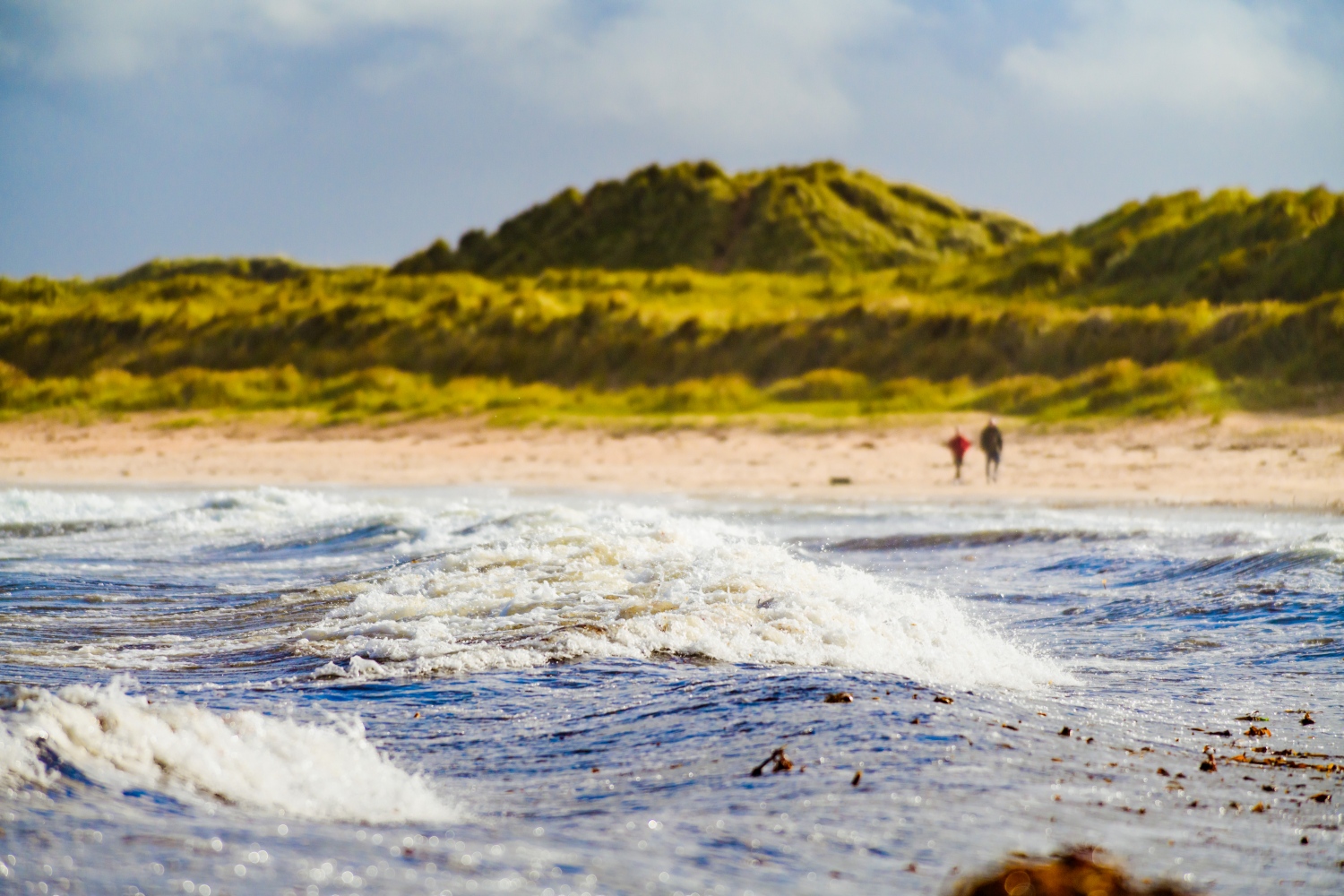 North (Coastal)
Day 1/2
Beach walks
If the weather's right, families can happily fill a couple of days by the sea in this lovely coastal stretch of Aberdeenshire. Kids will love beachcombing at Cullykhan Beach, west of Fraserburgh, a beautiful little sandy bay which is notable for the wonderful variety of coloured stones you can find, some of which you can even skim back into the sea.
There's also plenty of sandy stretches for that all-important attempt to recreate the castles of the region. To the left of the beach itself, you can peek round the corner to have a lovely sea-level view of picturesque Pennan; and you can enjoy a bird's eye view of the village (made famous as the location for the film Local Hero) by climbing up the hill to Fort Fiddes, the site of an old Pictish Fort. Watch out, too, for Hel's Lum - a famous collapsed sea cave.
Coming back down the coast towards Aberdeen, the Cruden Bay has a sweeping expanse of pink sands and dunes and is popular with day trippers, with superb swimming. Newburgh beach is the place to go to see a 400-strong seal colony basking on the dunes at the mouth of Ythan River. If you enjoy beach walks, Balmedie, a five-mile stretch of flat sands backed by dunes is well worth a visit.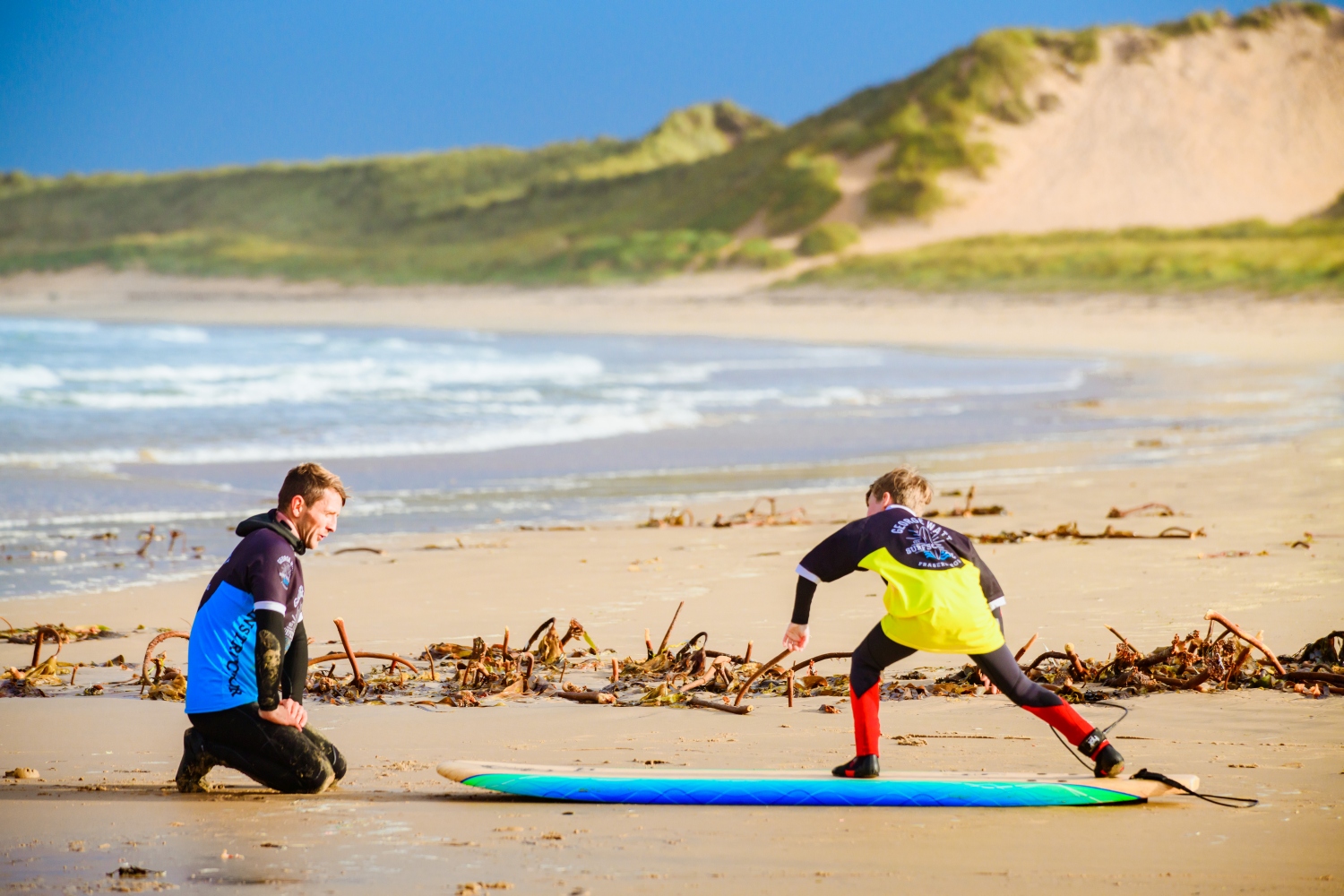 Day 3
Surfing
If you're into surfing, Fraserburgh beach itself is something of a surfing hotspot, especially in winter and spring. Keen surfers should also head to Sandend Beach, just a five-minute drive from Portsoy.
Day 4
Aden Country Park at Mintlaw
For an inland alternative, pay a visit to Aden Country Park - a 230-acre country park in the heart of Buchan. Aden (pronounced Aa-den), meaning bonnie burn or brae, offers beautiful surroundings, and a wide range of family-friendly activities, such as a farm museum, children's play area, a dog agility area, and an abundance of walks, tours and trails - there's even a mini-Segway trail.
Where to stay: Delightfully different self-catering options include Tahuna Bothies at Newburgh, a hut or carriage at Down on the Farm at Fraserburgh or a luxurious eco-friendly shepherd's hut at Goukstone Shepherds Huts near Ellon. All of these are in beautiful surroundings and you'll want to devote another day to simply exploring the area! The fantastic Saplinbrae Hotel also has some great self-catering lodges, or you can stay in the hotel itself for a little luxury. They also offer top-notch afternoon teas.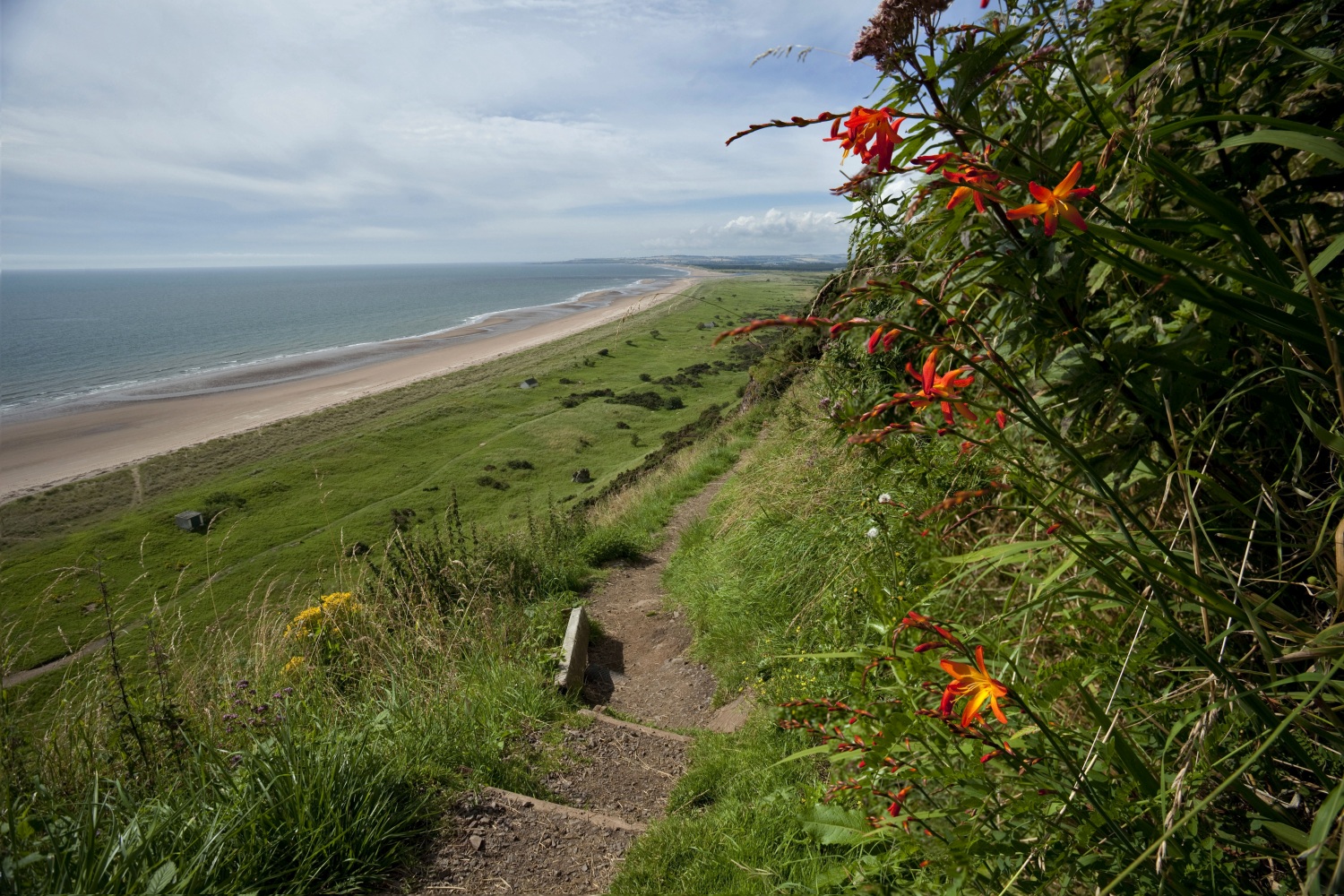 South of Aberdeen
Day 1
Walk: St Cyrus National Nature Reserve
Less a walk, more a meander around the windswept, dramatic dunes of St Cyrus, where natural barriers of inland cliffs and a seaward ridge of sand dunes protect the St Cyrus grasslands from the famous coastal weather. The result is one of the richest and most diverse reserves in Britain. 
In summer it's awash with wildflowers and a haven for insects. There are many species of breeding birds, including meadow pipit, stonechat and skylark. In winter, large numbers of waders, ducks, geese and swans visit the estuary. And native Scottish cattle breeds graze the reserve from April to October.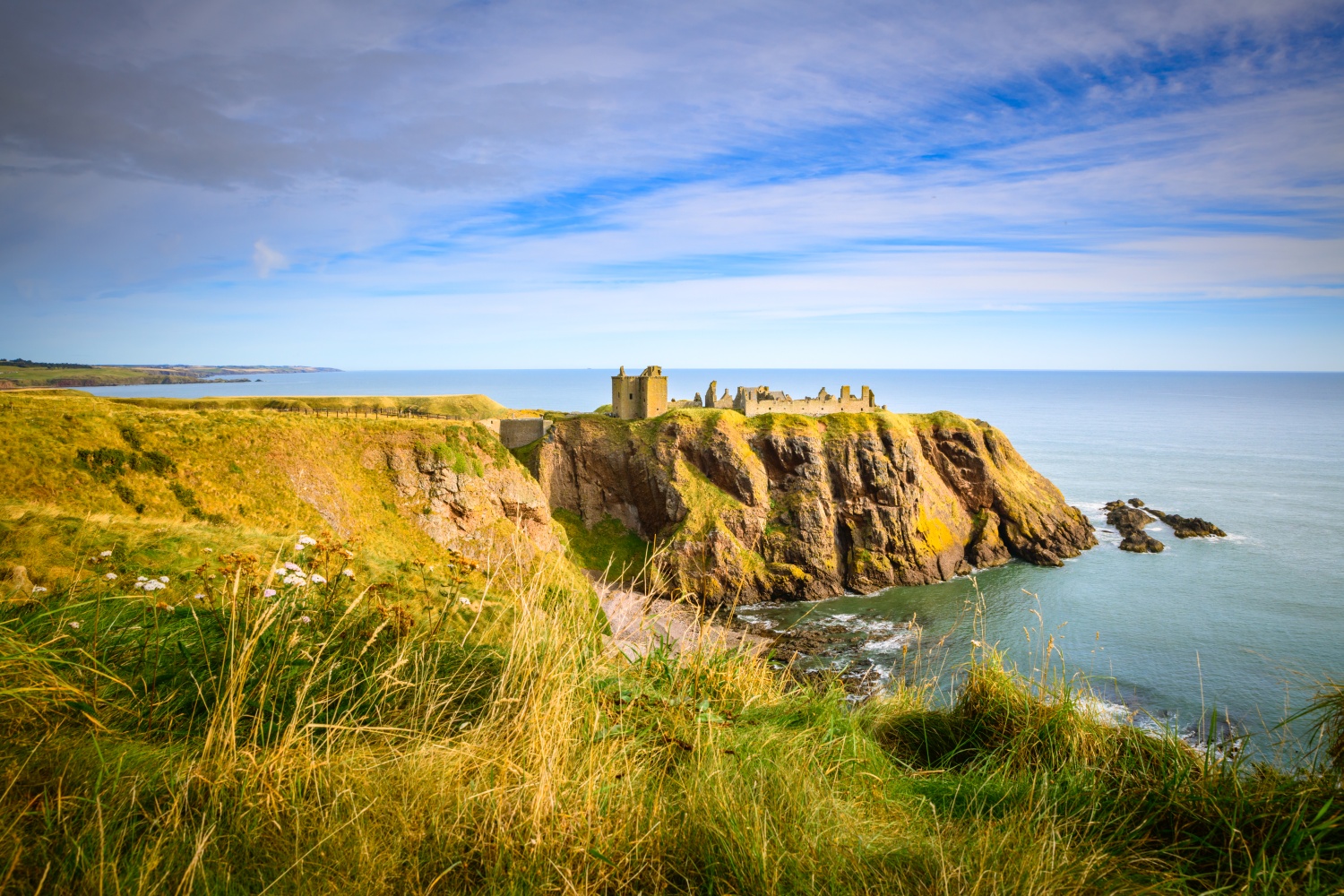 Day 2
Walk: Dunnottar Castle
One of Scotland's national treasures, Dunottar Castle has to be seen to be believed. Perched atop a 160ft-high rock and surrounded on three sides by the North Sea, these dramatic and evocative cliff-top ruins were once an impregnable fortress. Steeped in history, this remarkable evocative ruin is a photographer's dream and a great attraction for all ages. 
The castle has played host to some of the nation's greatest historical figures including William Wallace and Mary Queen of Scots. Situated near the pretty harbour town of Stonehaven, with its art deco open air swimming pool, Dunnottar is the perfect family day out.
Day 3
Watersports: Stonehaven
Here's a great chance to try out one of the UK's fastest growing water sports - paddleboarding. As well as being Stonehaven's only provider of paddleboarding activities, Stonehaven Paddleboarding offers lessons, coastal and river tours, with full equipment rental to ensure a fun day on the water. A two-hour coastal tour is an undoubted highlight, getting you in close to lots of caves and coves, and an abundance of wildlife to spot, such as seals, dolphins, whales and puffins. You even get to paddle below the iconic Dunnottar Castle.
Also worth a visit is the 1930s Olympic-sized open-air heated sea water Stonehaven Pool. It can get busy, so booking is advisable.
Where to stay: Self-catering luxury meets the outdoors at Dalriada Luxury Lodges, the Ship Inn Hotel, Stonehaven, offers picture-postcard views and comfortable rooms, while Bayview Apartments in the town offer an Airbnb stay right on the beachfront.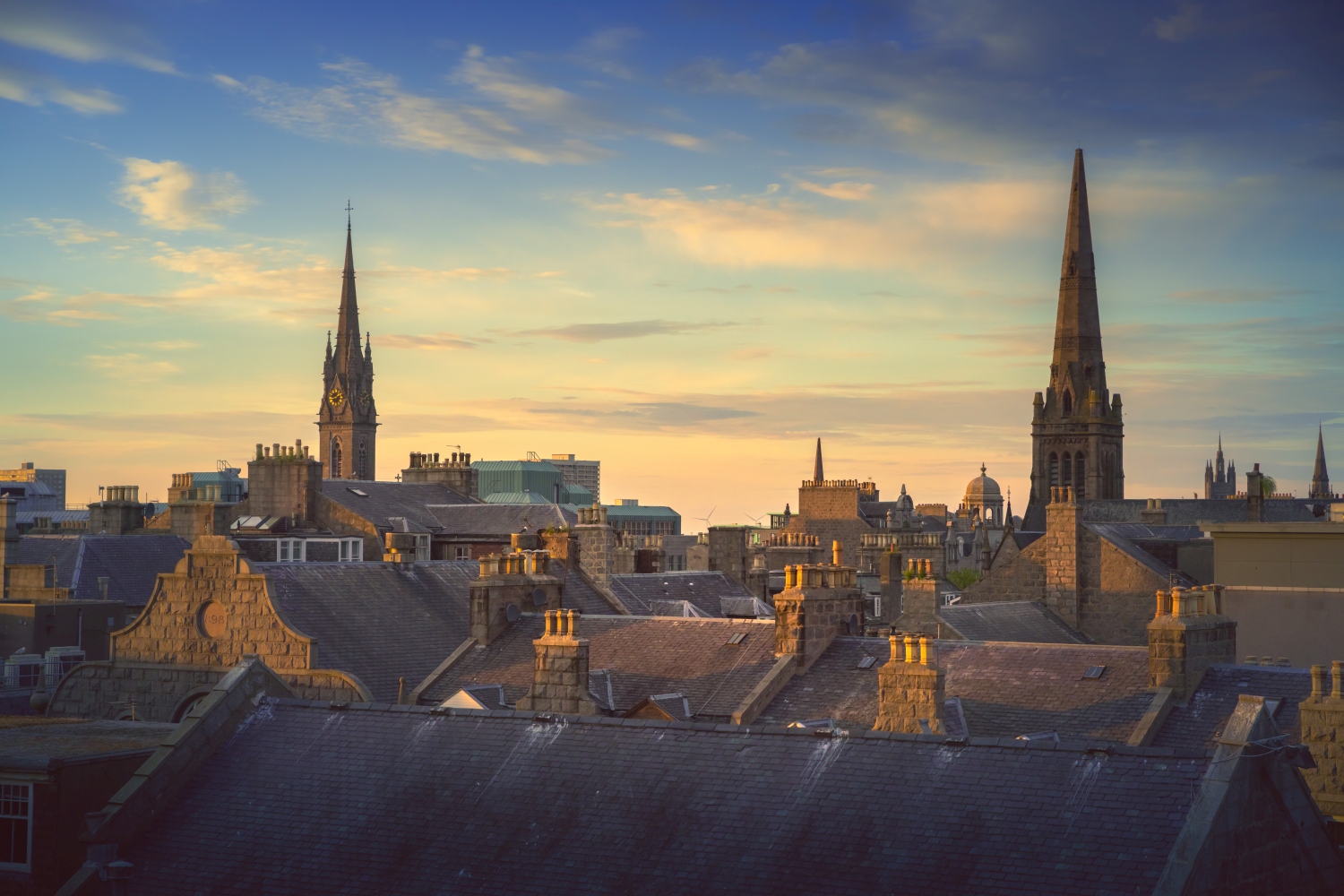 Aberdeen
Day 1
Walk the city
Get your bearings with a walking tour of one of the most architecturally distinctive cities in Europe, where, on a summer's evening, you can walk the main street in daylight at 11pm.
Aberdeen is a city of the sea, where ships dock right up against the city-centre streets. Where urban dolphins leap at the mouth of the harbour, where you can paddleboard and surf off Aberdeen beach. And explore golden sands stretching for miles – towards vast dunes to the north and high cliffs to the south.
This is a city with two Old Towns: Old Aberdeen with its cobbled streets, mature trees and 15th century cathedral, and Footdee, known locally as Fittie – a quirky fishing quarter at the water's edge, with squares of tiny cottages, flower-filled gardens and brightly painted outhouses. It's also a city that's bang up to date, with great choices if you're looking for a restaurant or a cafe, while the Aberdeen Art Gallery is a must-see for art-lovers. The Gordon Highlanders Museum is also great for a visit for families to find out more about the local military history. 
Day 2
Duthie Park
Why not extend your exploration of the 'granite city' with some greenery! Duthie Park was opened to the public in 1883, and its many attractions include the David Welch Winter Gardens, one of Europe's largest indoor gardens and one of Scotland's most visited gardens. It houses many exotic plants, including the largest collection of cacti in Britain and the world's only known talking cactus.
This is a park for all the family, with play areas and activities, including boating on the ponds and cricket on the lawns.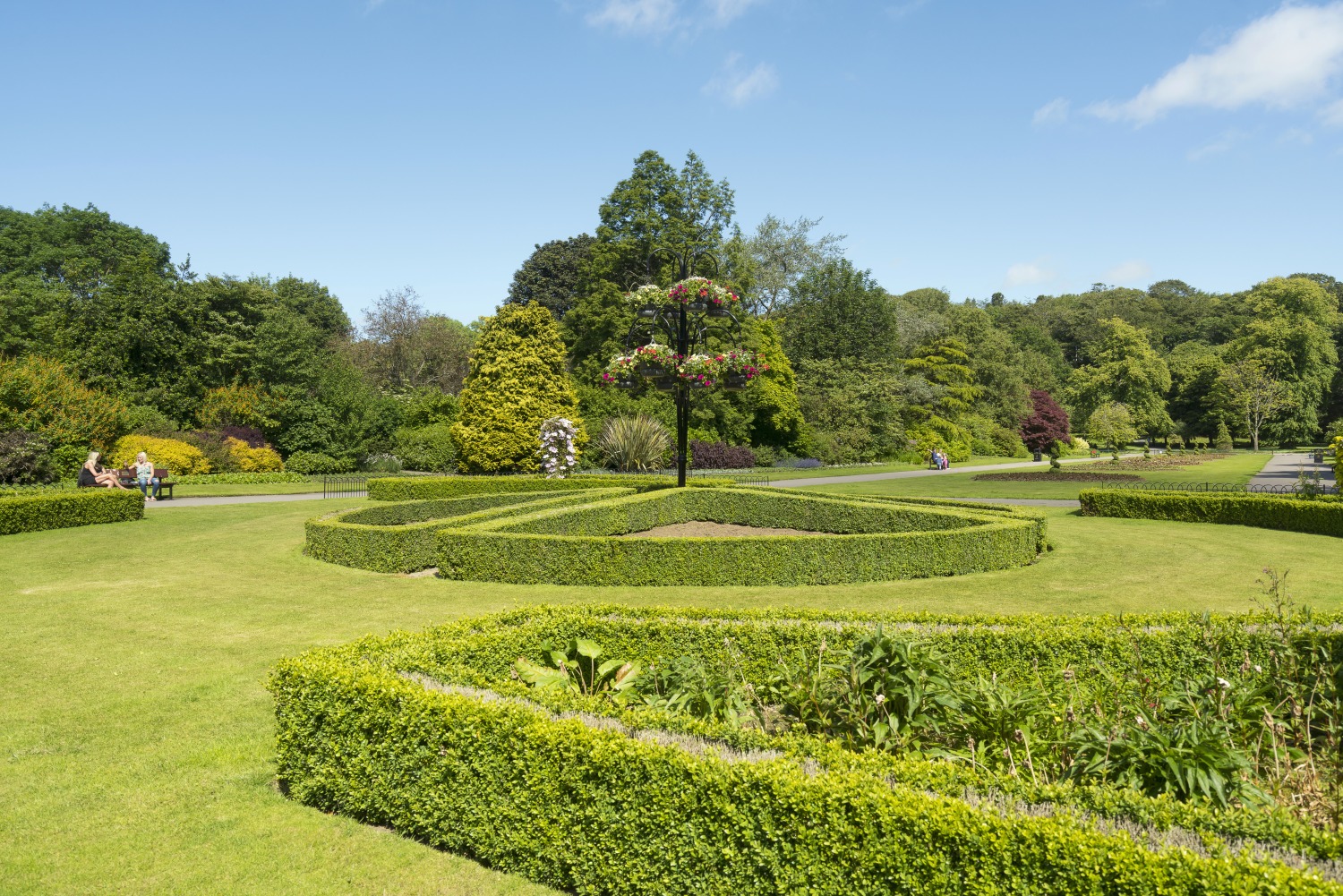 Day 3
Seaton Park
One of the historic gems of old Aberdeen, Seaton Park lies to the north of the city on the banks of the River Don and is surrounded by historical architecture and agriculture, including the fortified towers of St Machar's Cathedral which forms the backdrop to the 'Cathedral walk', the Wallace Tower, the motte and a mound which dates back to the Bronze Age, and nearby the Brig o' Balgownie, a 13th century gothic bridge. 
Seaton Park is also home to Mr Therm, a former steam engine which was used to transport coal from the harbour. Mr Therm is now a play sculpture and has been hugely popular with thousands of youngsters.
Hazlehead Park
Another open space worth a visit is Hazlehead Park, once part of land gifted to the city by Robert the Bruce. It's a good mix of city and countryside with formal gardens, woodland walks, nature trails and bridleways, as well as two golf courses, a maze, a pets corner and a large children's playground.
Day 4 (or more)
Bike ride: The Deeside Way
Aberdeen is the start (or end) point for the Deeside Way, a long-distance cycle route running 67km west to Ballater in the Cairngorms. Most of the route is off road on the route of old railway lines, with gradual gradients making it suitable for family cycling although there are some short steeper sections giving more of a challenge. You can ride just the local section, or turn the ride into a multi-day 'out and back' trip that really opens up the variety of landscape from coast to mountain.
Day 5
Surfing at the beach
Head down to the beach front for surf and paddleboard lessons with Scot Surf. The surf lessons are roughly 2.5 hours long with all kit included. Equipment can be rented. Paddleboard lessons are mostly taken on a very historic river, The Don, that offers unique scenery from wildlife to historic buildings.
Day 6
Indoor biking and skateboarding: Transition Extreme
By contrast, head to Transition Extreme to make the most of activities such as BMX, skateboarding, a climbing wall and a high ropes course.
You can also go ten pin bowling at Codonas and Lane 7.. And top off your stay with a shopping trip to Union Square...
Where to stay: There's a great choice of hotel accommodation in Aberdeen such as the Sandman Hotel, Aberdeen Douglas Hotel, Cults Hotel, the historic Maryculter House, Palm Court, Village Hotel and the family-friendly Ferryhill House.