Sponsored content
East Lothian, just outside Edinburgh, is one of Scotland's best kept secrets. Its rugged coastline, sandy beaches, and rolling hills provide a perfect playground for all sorts of adventurous activities, while its long history would take a lifetime to explore.
One of the best ways to see the sights—and soak up everything this fascinating region has to offer—is by bike. With its network of quiet roads, well-marked trails, and old railway paths, East Lothian is perfectly set up for cyclists of all kinds: from lycra-clad roadies, to off-road gravel enthusiasts, to families who just want to cruise along the coast.
Here, we've selected six of the best cycle routes in East Lothian to help you plan your next adventure around Edinburgh's coast and countryside.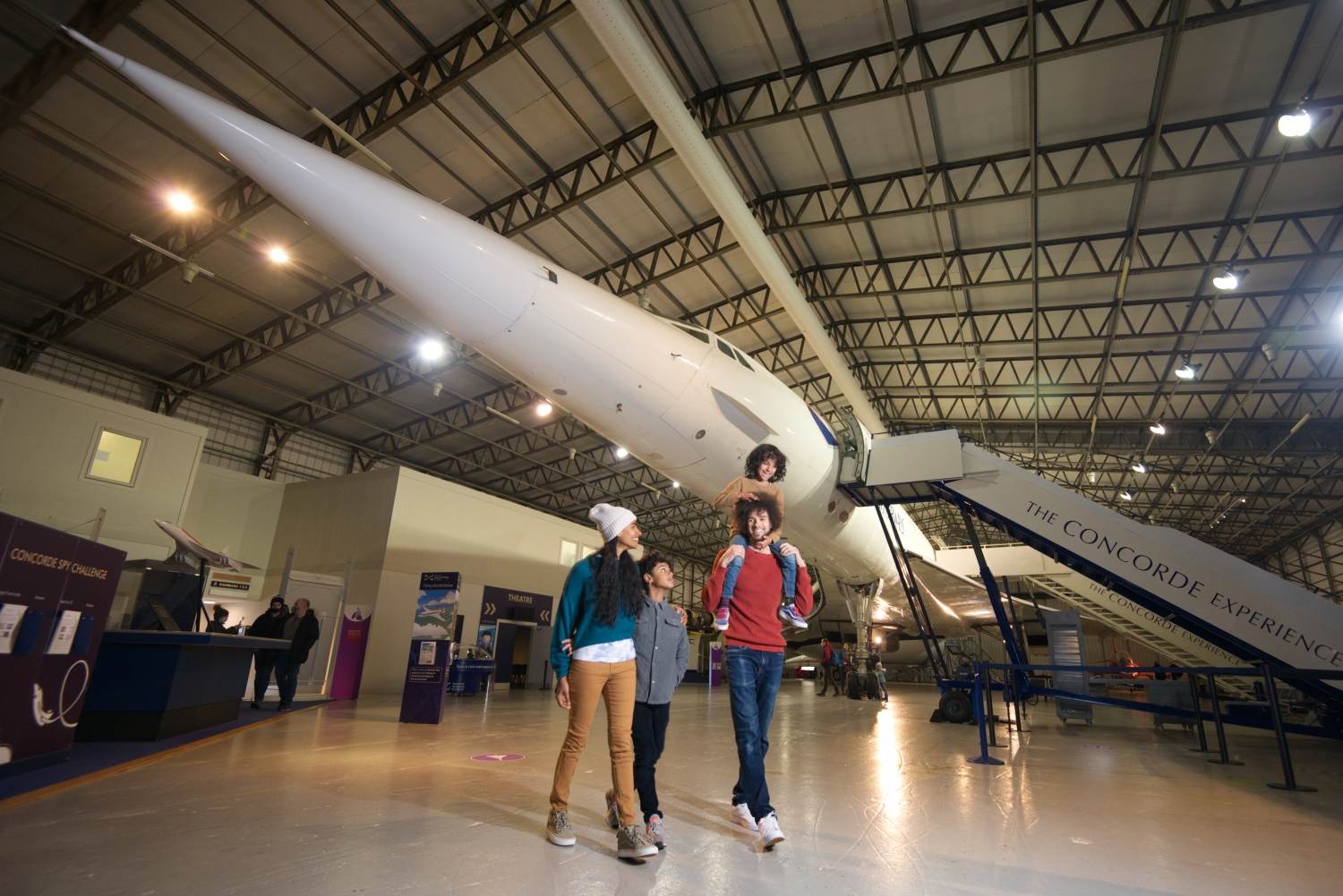 Flight & Flags Cycle Route
16km / 1-2hrs
A gentle road cycling route which sticks largely to quiet roads through flat farmland, this is a great option for families and casual cyclists alike. Starting and finishing in the village of East Linton, the loop also takes in two of East Lothian's most important historical sites. 
The first stage takes you to East Fortune Airfield, which was first built during WWI and is now Scotland's National Museum of Flight, with displays of historically significant aircraft, including a Spitfire, an Avro Vulcan bomber, and Scotland's only Concorde.
From here the cycle path turns south, and takes a detour to the village of Athelstaneford, the home of the Saltire, Scotland's national flag. According to legend it was here that Saint Andrew appeared in a vision to the King of the Picts in 832, promising him victory over an invading English army from Northumbria.
After the battle was won, the Scottish forces honoured Saint Andrew by marking their flags with the x-shaped cross on which he'd been crucified. Saint Andrew has been considered Scotland's patron saint, and the Saltire its national flag, ever since. The National Flag Heritage centre has a great display about the Saltire's history. From here, it's a short ride back towards East Linton, and the end of the Flight & Flags route.
You can find more details and download a map on the Visit East Lothian site.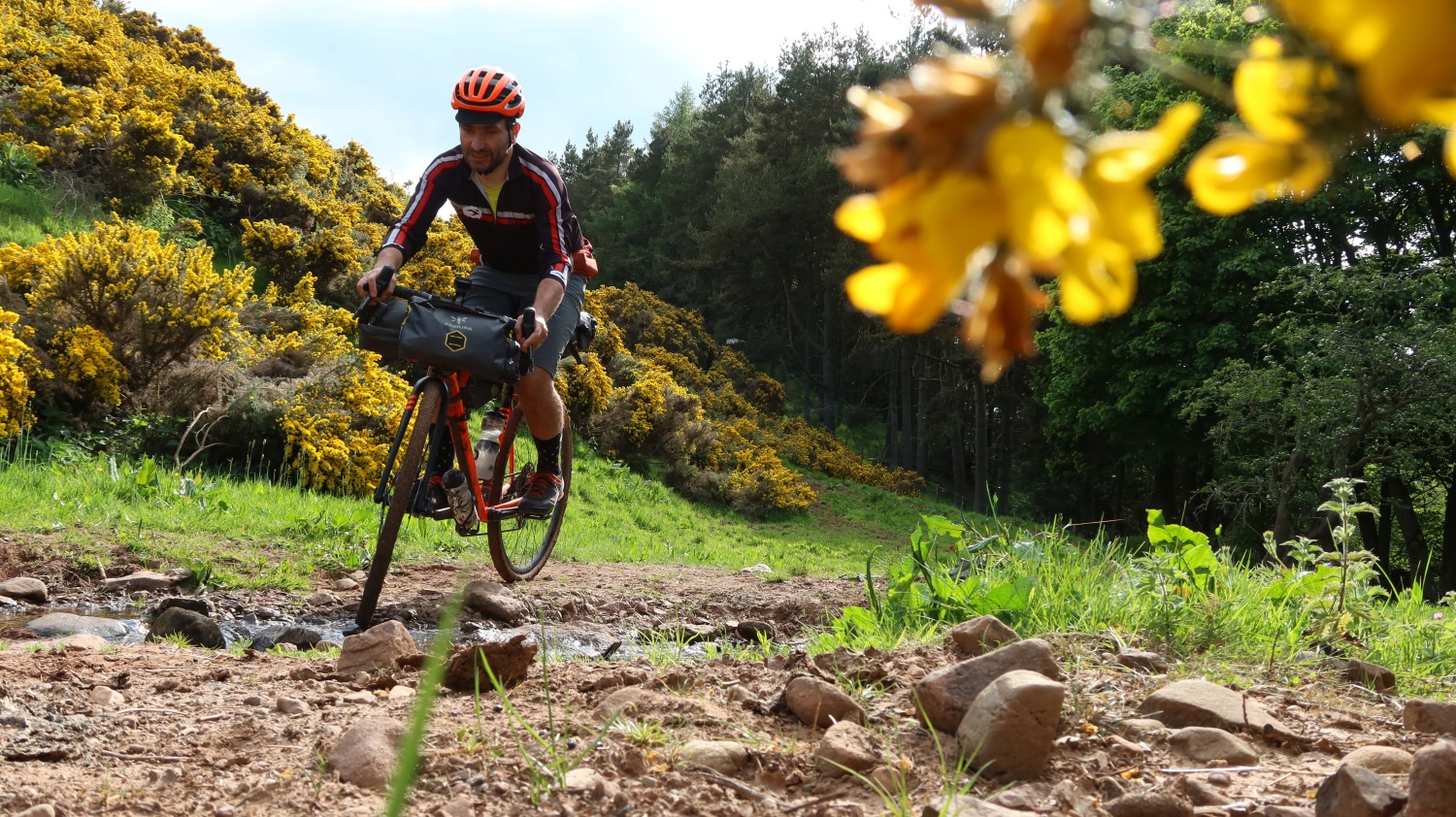 Ormiston Gravel Bike Tour
33km / 2-3hrs
Running along a mixture of gravel tracks, quiet B-roads, tree-lined lanes, and railway paths, this cycle route provides a great introduction to gravel bike riding. It's long enough to feel like an adventurous day out, but with just 230m of vertical ascent over 33km, it should be well within the capabilities of any reasonably fit cyclist.
The trail is easily accessible by public transport, beginning and ending at Prestonpans train station. From there, you head out of town southwards along the 1722 Waggonway, the route of Scotland's oldest railway, which is celebrating its 300th anniversary this year. You'll also ride past the site of the Battle of Prestonpans, the first significant clash of the Jacobite Rebellion, and the Battle of Pinkie Cleugh, where an English army inflicted a catastrophic defeat on Scottish forces in 1547.
The cycle route finishes with a flat section up through Musselburgh, and along the coast of the Firth of Forth. For further details and to download a map, check out the Visit East Lothian website.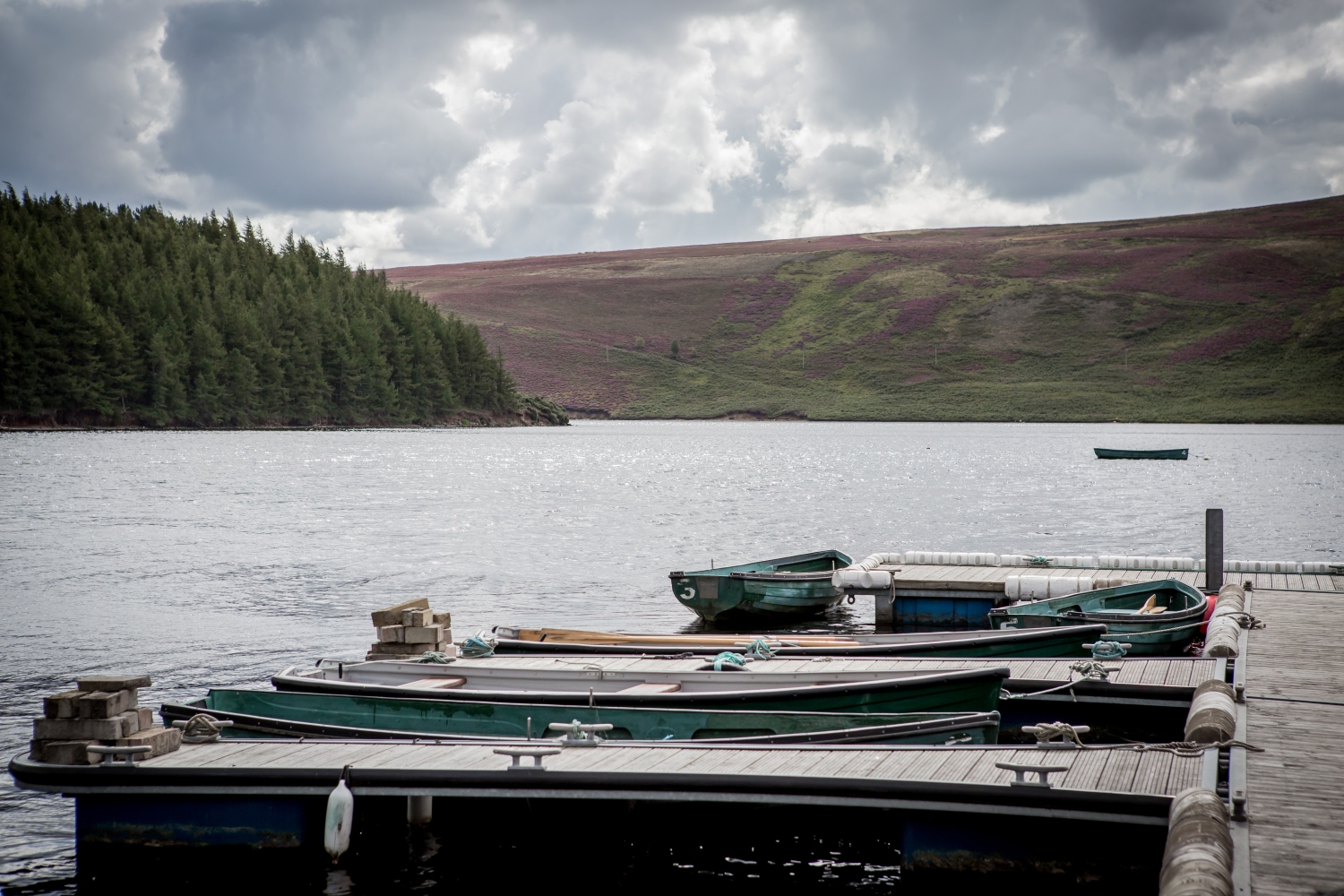 Whiteadder Reservoir & Dunbar Castle Loop
48km / 4hrs
This gravel bike route gives an excellent overview of East Lothian's charms, both literally (you can see much of the surrounding area from the ride's high point, Clints Dod) and figuratively (in that it takes in many of East Lothian's main attractions). Starting at the romantic ruins of Dunbar Castle, the route winds its way through the outskirts of town before climbing up into the Lammermuir Hills and towards the wind farm near the peak of Crichness Law, some 300m above sea level. From there, you descend to the shores of Whiteadder Reservoir, before climbing again to the summit of Clints Dod. 
A final descent takes you back to town, and a well earned lunch or dinner in one of Dunbar's many fine eateries. Although the route runs mostly on tarmac roads, there are single track and dirt sections that mean it's best ridden on a hardtail mountain bike or a gravel bike. Fit riders will be able to complete the loop in under four hours, but it's a challenging route, with plenty of ascent, so don't be afraid to linger a little longer over it.
You can download a GPX route and check out stats about the ride from Komoot.
Gravel Tour of the Lammermuirs
68km / 8-9hrs
A full day tour designed to be tackled on gravel bikes or hardtail mountain bikes, this challenging 68km route takes you on a long loop through the Lammermuir Hills. Climbing over Clints Dod and circling back beneath the peaks of Rook Law, Watch Law and Bransley Hill, it includes nearly 800 vertical metres of ascent in total. With long sections on unpaved roads, it's a challenging day out.
The reward for your efforts? Climbs through stunning, empty woodlands, winding trails which follow remote burns, and rest stops at cosy wee cafés which feel a world away from the hustle and bustle of nearby Edinburgh. The route begins and ends at the picturesque Nungate Bridge in Haddington, and takes in the villages and towns of Gifford, Garvald, West Barns, East Linton, Pencaitland, and Ormiston before circling back to its starting point.
If you're serious about bikes and cycling, this is a great way to explore a large swathe of East Lothian in a single go.
For more details and to download the GPX file for your nav device, check out the Visit East Lothian website.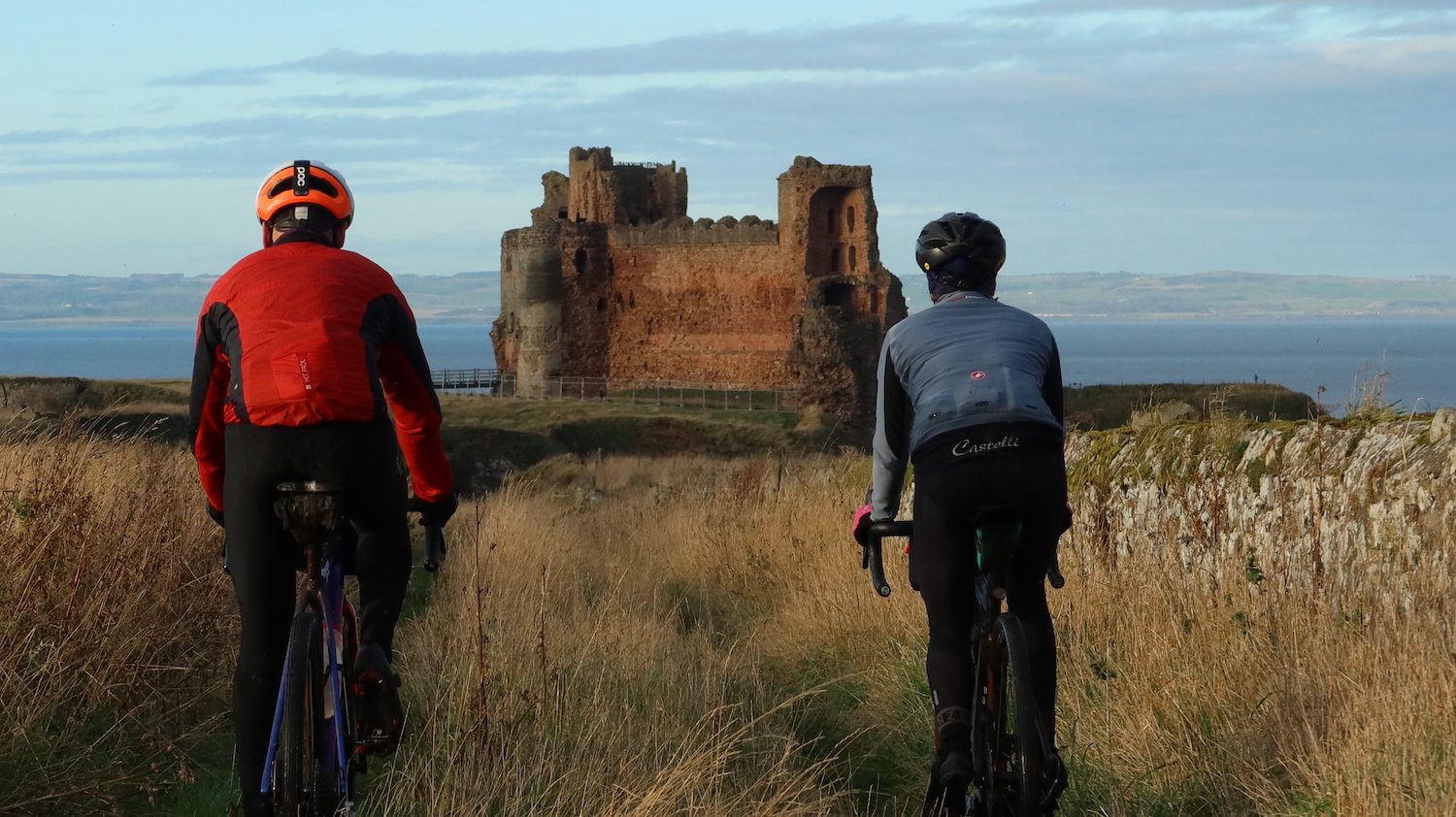 East Lothian Castle Gran Fondo
105km / 5-8hrs
A lengthy road bike ride aimed at fit and experienced cycling enthusiasts, this Gran Fondo connects many of East Lothian's finest castles and country houses by routes on some of its quietest B-roads. The route starts at the ruined keep of Preston Tower, and passes by no fewer than 15 other fortresses and stately homes as it winds its way westwards along the Firth of Forth, turns south into the Lammermuir Hills, and then returns northwards via the towns of Gifford, Pencaitland and Wallyford.
The castles range from complete ruins to homes that are still very much in use. Many of them, including Yester Castle are well worth a visit, as is the bike-friendly Lanterne Rouge café in the nearby town of Gifford. Aside from a couple of stiff, sustained climbs in the Lammermuirs, there's nothing too extreme on this route, but as with any 100km plus ride, you'll want to make sure you're in decent shape, and have the right kit before setting out.
To download the GPX file and learn more about the route, and the castles, check out the Visit East Lothian website.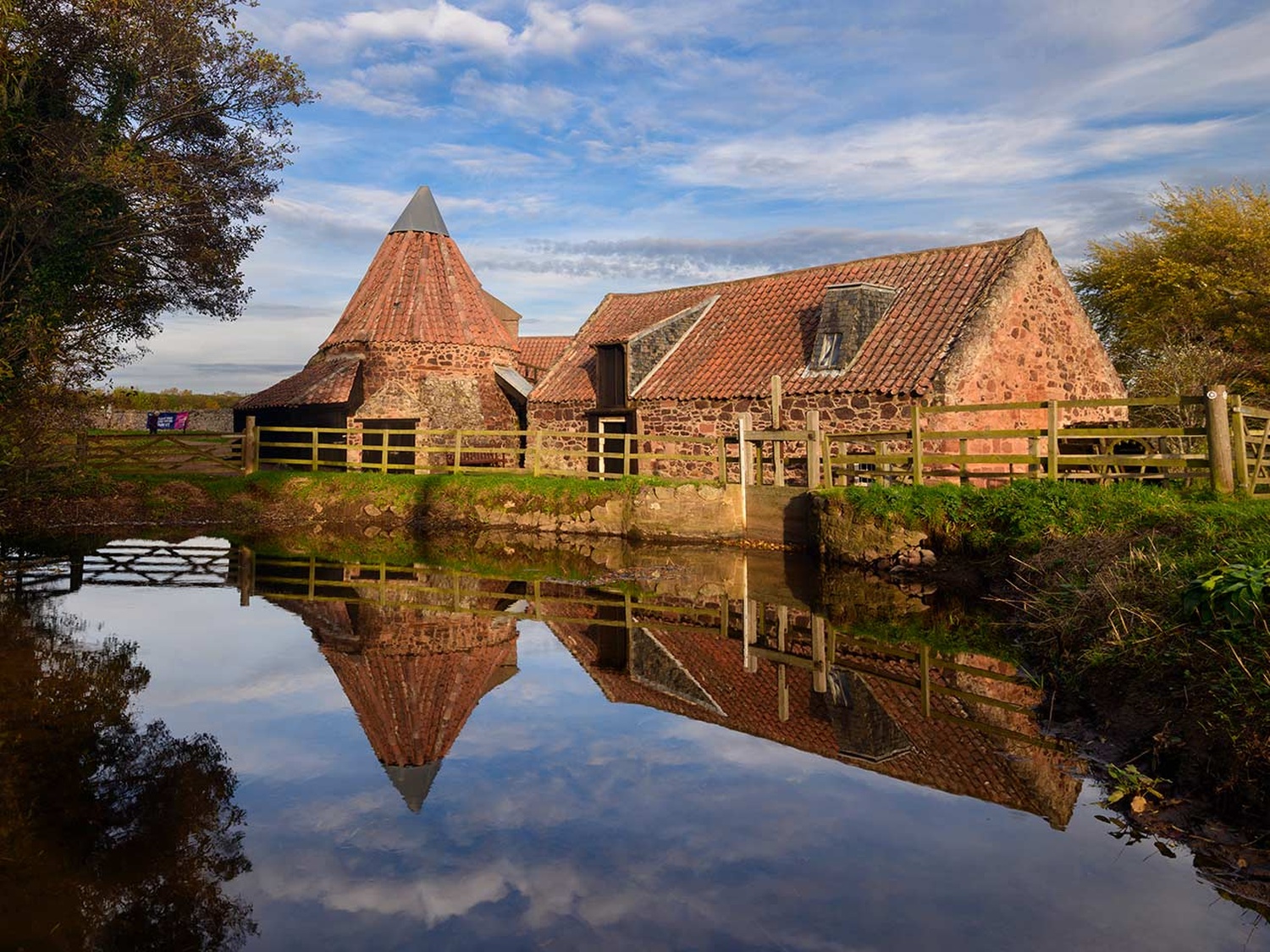 Go East Lothian Trail
62km / 1 - 2 days
Created in a collaboration between Bikepacking Scotland and Markus Stitz, the long distance cyclist who circumnavigated the globe on a single speed bike in 2016, the Go East Lothian Trail is designed to be tackled as a two-day bikepacking adventure.
The route, which begins in North Berwick, takes in a long swathe of the North Sea coast and skirts the edge of the John Muir Country Park (named for the celebrated naturalist, who grew up nearby) before turning inland and heading back north to the start. Along the way, there are plenty of places to stop off and explore—from the beautiful beaches at Seacliff and Belhaven, to the museums at Preston Mill, and John Muir's birthplace, in Dunbar.
If you're fit and experienced, you could easily complete the trail in a single day. But for families and more casual cyclists, it's best to divide it up into two. Whether you choose to bikepack and wild camp (which is legal in Scotland), or to book somewhere to stay in one of the lovely towns or villages en route, is entirely up to you.
There are more details to help you plan your trip, as well as GPX downloads, available on the Visit East Lothian website.