Sponsored content
Close enough to Edinburgh to be easily accessible, but far enough away to feel wild, East Lothian is the Scottish capital's outdoor adventure playground. As well as its excellent hiking and biking, the area is a great spot to try a whole range of water sports.
Flanked by the Firth of Forth, East Lothian has everything from open ocean waves perfect for surfing, to calm, inland reservoirs ideal for learning to sail. There are rocky offshore outcrops that beg to be explored by kayak, and rugged cliffs that might've been designed for coasteering.
Whatever your water sport of choice, East Lothian has got you covered. And when you're done for the day, and ready to rub yourself down and warm yourself up, you'll find welcoming beachside cafés, and countless cosy pubs.
These suggestions offer a flavour of the water sports on offer around Edinburgh's coast and countryside, but they're just a starting point, because in East Lothian, there's always more to explore!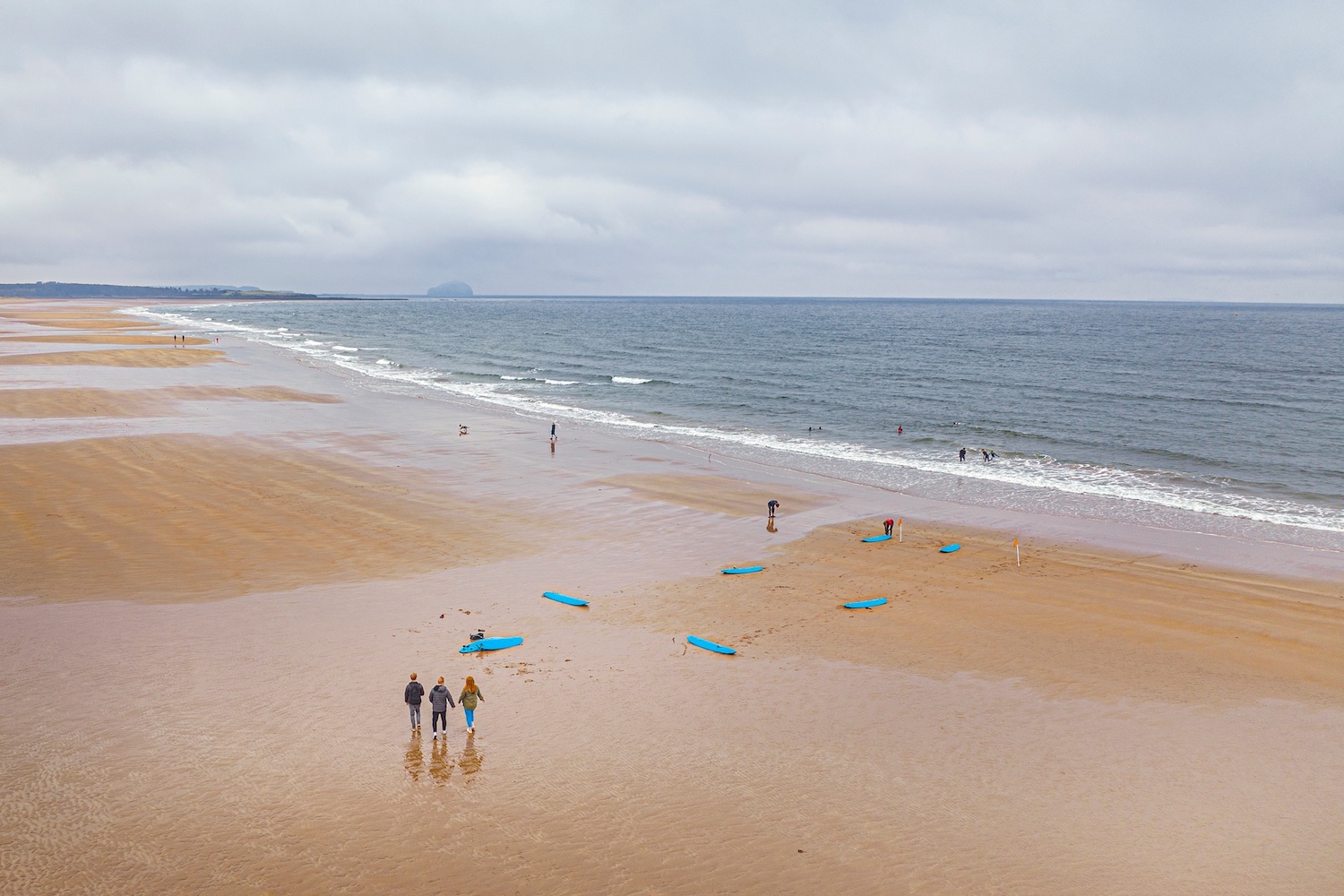 Go Surfing at Belhaven Beach
Belhaven Beach, near the town of Dunbar, is a long curve of golden sand which boasts an excellent beach break. Clean, consistent waves, which more often than not are a perfect size for learning to surf, have made this a popular spot for beginners for years.
The Coast to Coast Surf School has been offering lessons at their Belhaven surf centre since 2004, with classes to suit everyone from kids to beginners, to intermediates. They can also rent boards and wetsuits to more advanced surfers who just want to paddle out by themselves. They run SUP tours of Dunbar's coastline too, if you fancy something a little more sedate.
To find out more of book surf lessons, visit the C2C Surf School website.
Try Coasteering near Dunbar
Coasteering—an adventurous activity which involves navigating cliffs, crags, and shallow waters along a stretch of coastline—might have been designed for Dunbar. The dramatic cliffs to the west of town are full of rock pools, and inlets to jump into, and outcrops to scramble up. The area is a haven for seabirds, with the Scottish Seabird Centre just up the coast, and alongside the puffins and gannets, you'll often see seals and even dolphins.
Ocean Vertical, based just outside Dunbar, specialise in leading coasteering adventures. They'll kit you out with everything you need—from wetsuits and buoyancy aids to boots, gloves and helmets—and guide you around the coastline, teaching you skills like how to jump safely into the water from a height. The main tours are suitable for kids aged 14 and upwards, but if you book a private tour, they can accommodate younger adventurers too.
To find out more and book, check out Ocean Vertical's website.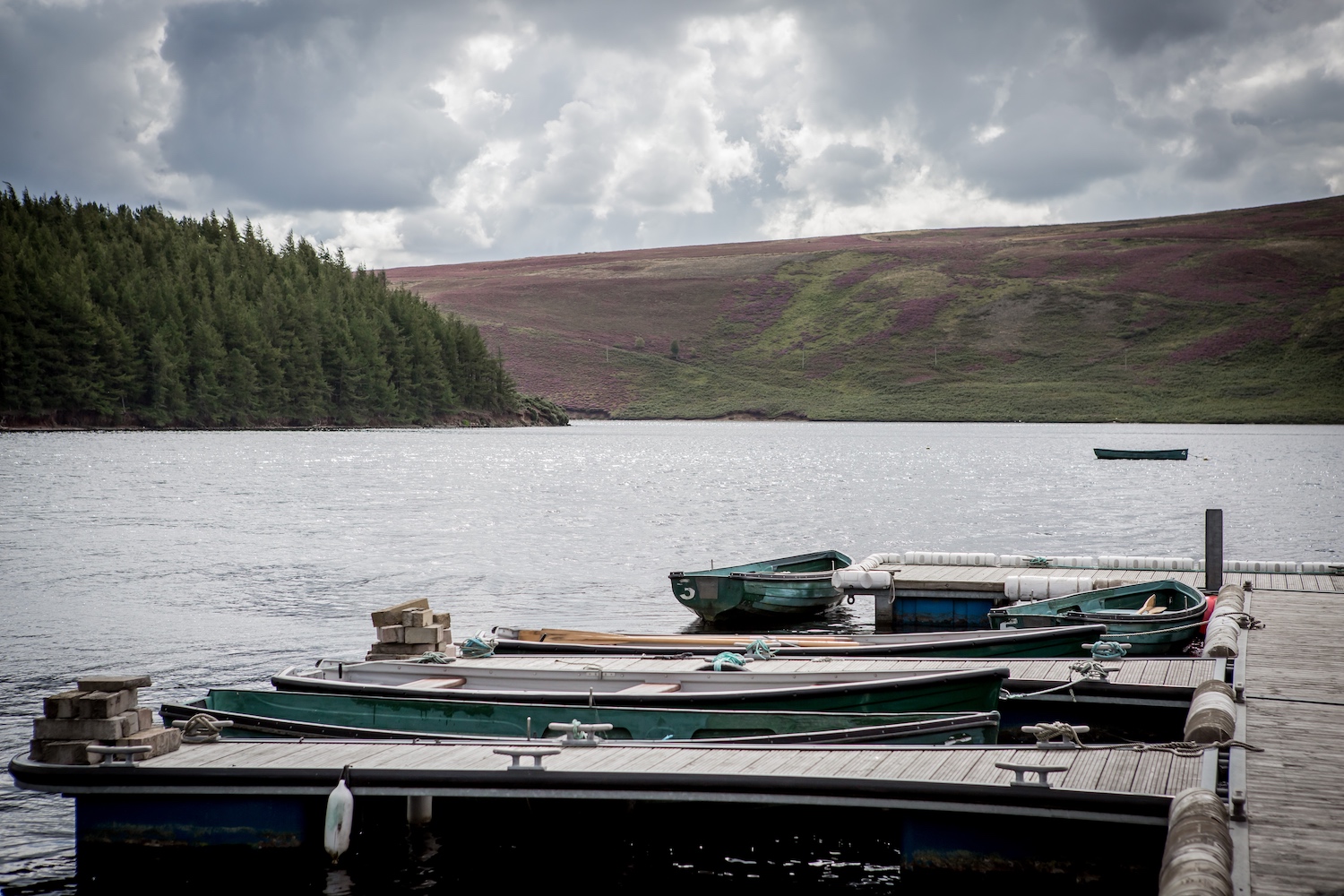 Go Sailing on Whiteadder Reservoir
Although it's surrounded by the some of the highest peaks of the Lammermuir Hills, Whiteadder Reservoir nonetheless gets consistent winds, making it a great place to learn to sail.
Run by a registered charity, Whiteadder Watersports Centre offers sailing classes for all ability levels, from single-day taster sessions to weeklong courses that will earn you RYA certifications. If you're looking for a safe, friendly and visually stunning place to improve your sailing, Whiteadder Reservoir is a great place to start.
For more information, check out the Whiteadder Watersports Centre website.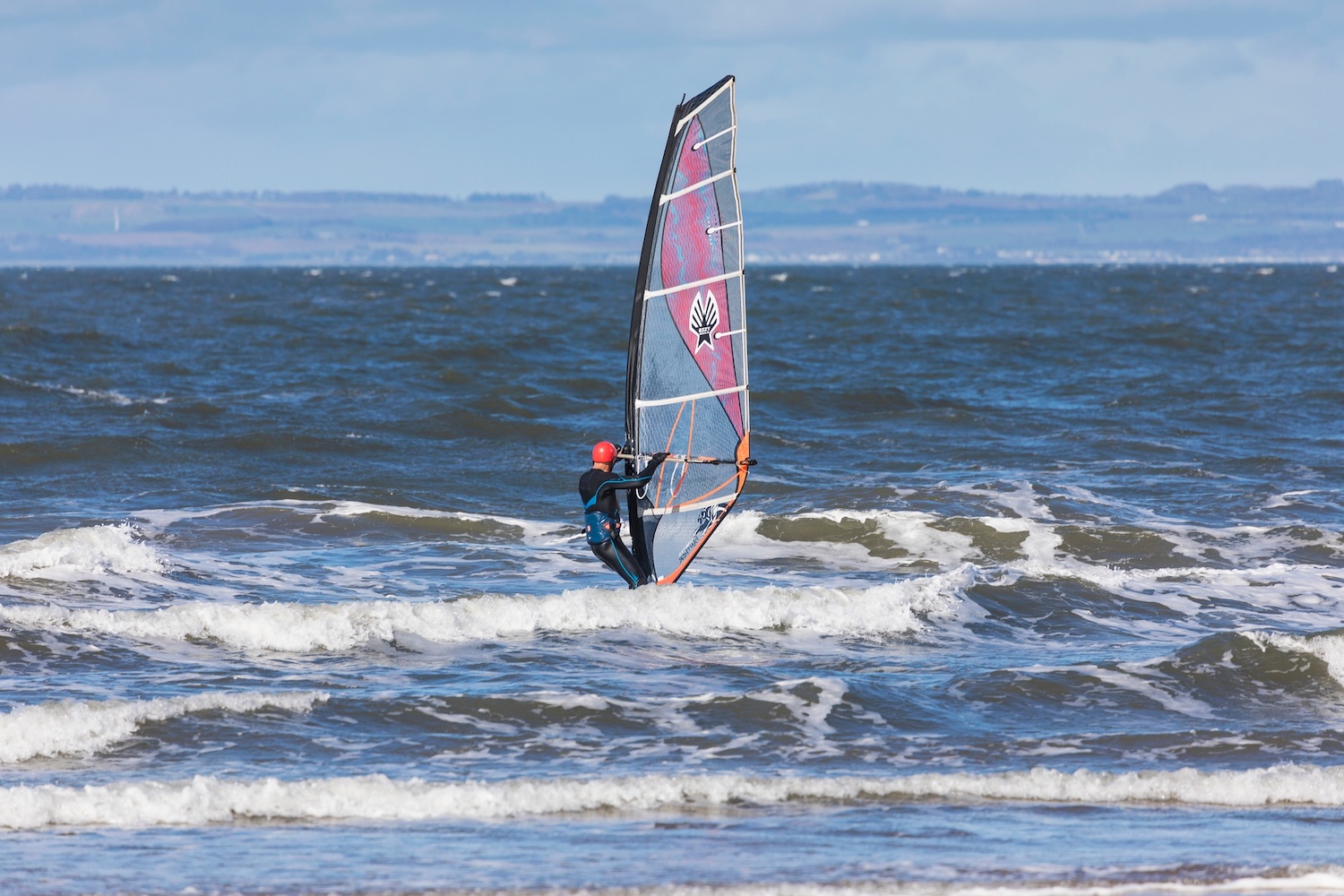 Learn Kitesurfing or Wingfoiling on the Coast
Because it's surrounded by sea on two sides, East Lothian is a great place to try kitesurfing, windsurfing, or the latest wind-powered water sport, wingfoiling. Regardless of which way the wind is blowing, there's a sandy beach somewhere in East Lothian that will benefit, from Longniddry on the Firth of Forth, to Belhaven Bay on the east coast.
The Skymonster Kitesurfing School is one of the best and biggest in Scotland, offering one and two day courses, as well private lessons for all ability levels, from complete novices to established wave riders. They also offer lessons in wingsurfing, which uses an inflatable, delta-shaped wing instead of a kite, and wingfoiling, in which surfers pair the wing with a foil board that lifts them clean out of the water. If action sports are your thing, and adrenaline is what you're after, it's definitely worth a try!
Check out the Skymonster Kitesurfing School website.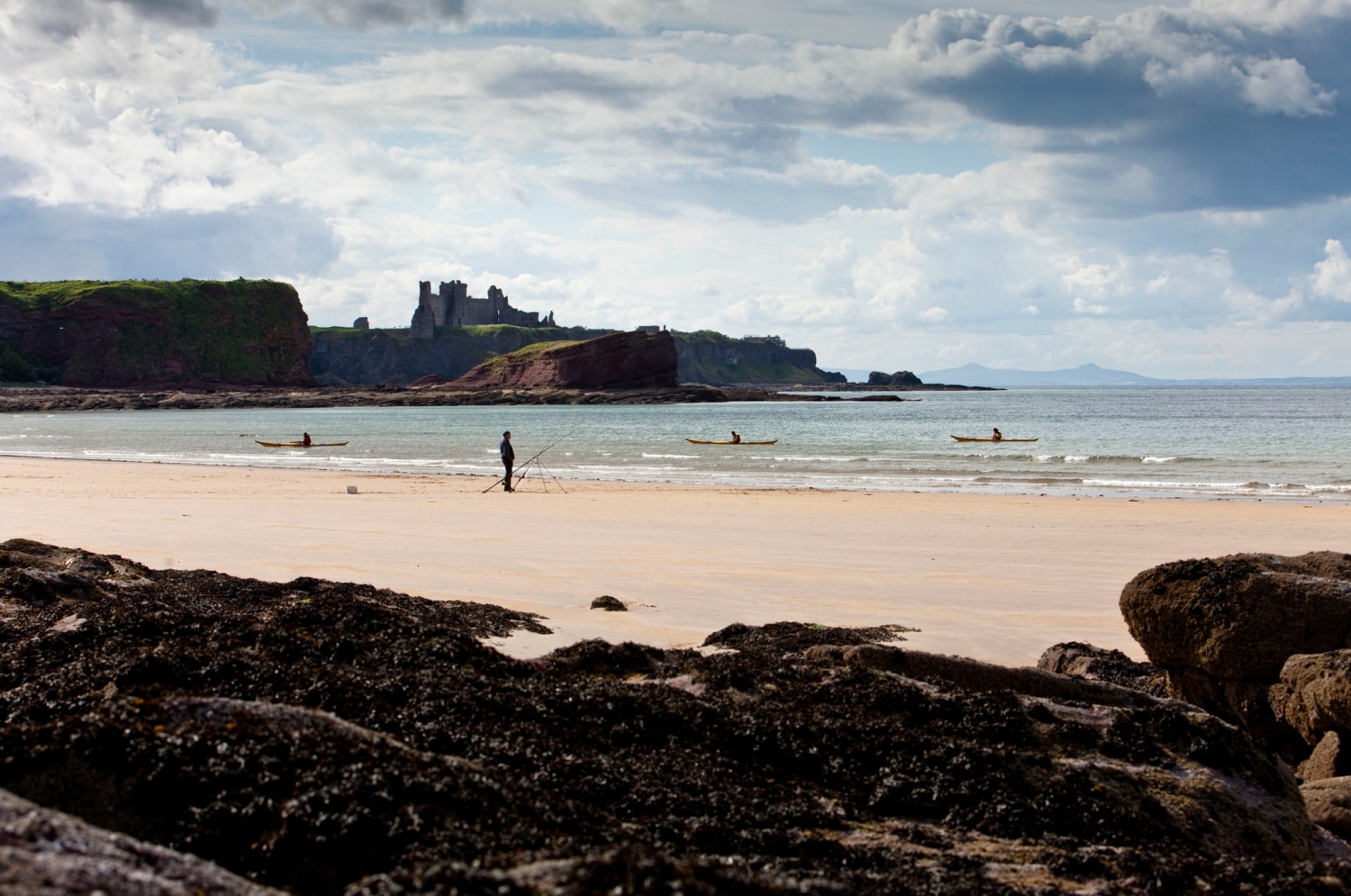 Try Sea Kayaking in the Firth of Forth
The Forth River, which rises in the west of Scotland, in Loch Lomond and the Trossachs National Park, is never more impressive than when it reaches the sea, on the country's east coast. From the iconic twin road and rail bridges just north of Edinburgh, you can see a vast expanse of water dotted with boats of all sizes, and intriguing islands that beg to be explored.
One of the best ways to get out onto the water is in a sea kayak—an elongated single-seater canoe, often with a foot-controlled rudder, that's designed to withstand ocean swell. The Lothian Sea Kayak Club, a membership organisation caters primarily to locals, but they have a fleet of kayaks and equipment available for rent, and they also arrange group trips that visitors are welcome to join, around North Berwick and the Firth of Forth. If you want to see Scotland from a different perspective, this is a great way to go.
Contact the Lothian Sea Kayak Club for further details on rentals and group trips.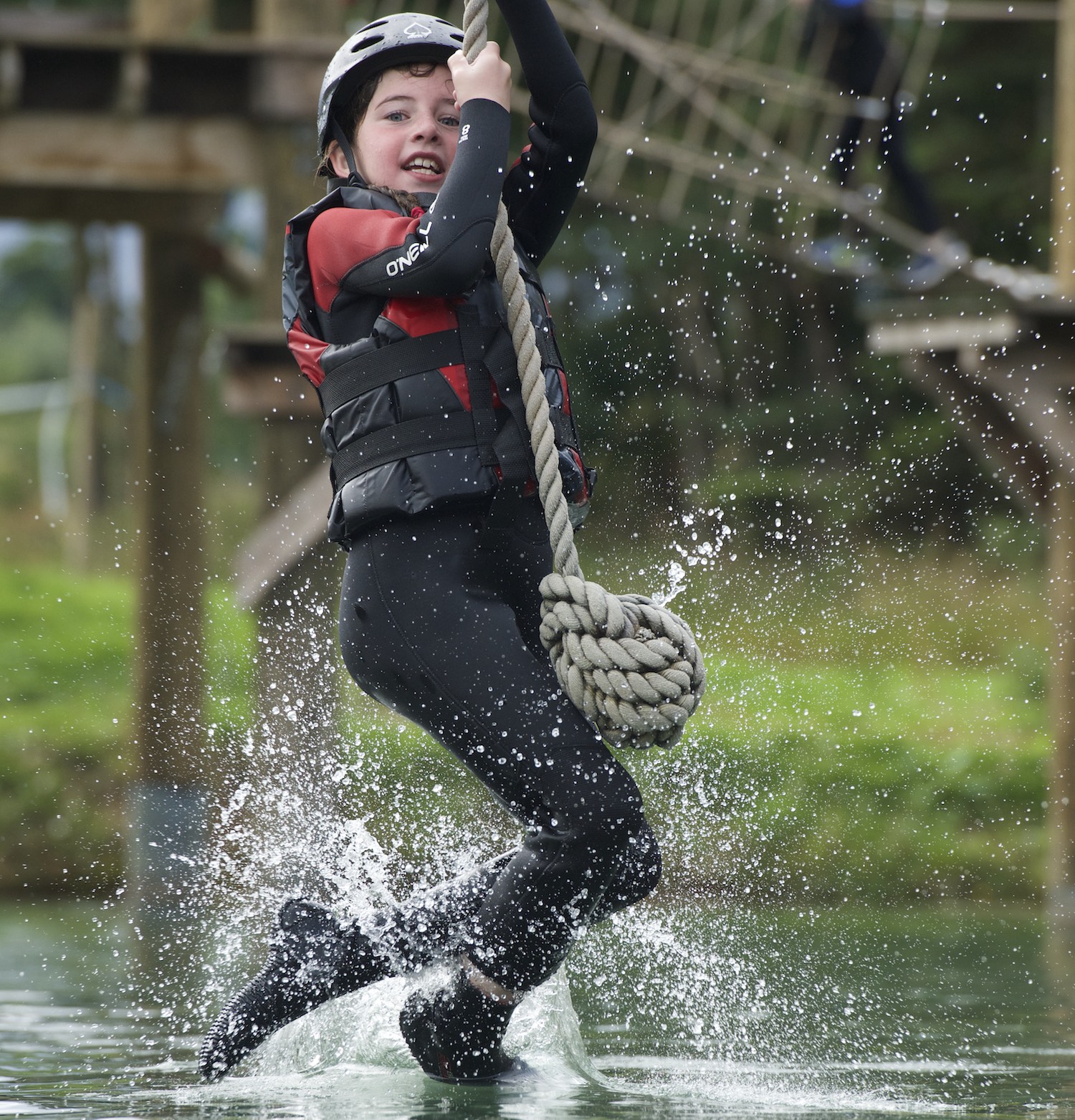 Clear your head with a Wild Swim
The benefits of wild swimming have been written about so extensively, that they've almost become something of a cliché, but that doesn't mean the sport itself has lost any of its appeal. Swimming in cold water does wonders for both your physical and mental health, and East Lothian is blessed with several fine expanses of open water in which to try it.
Foxlake Adventures, an adventure park which also has a high rope course over water and a wakeboarding cable tow, offers open water swimming lessons and sessions in their safe, lifeguard-patrolled lakes during the summer months. Alternatively, Carfrae Farm at the foot of the Lammermuir Hills, offers sessions in Danskine Loch lead by outdoor wellness expert Anna Neubert-Wood, founder of WanderWomen.