Toronto: live life on the edge!
Soar to the top of the 1,168ft CN Tower in 58 seconds flat and take in the spectacular views. Adrenalin junkies will definitely want to try EdgeWalk – the world's highest full circle hands free walk on a 5ft wide ledge encircling the top of the tower, 116 storeys above the ground! It's literally the highlight of any stay in Ontario's provincial capital, a cosmopolitan waterfront city of 5.6million, brimming with iconic architecture, fascinating museums and galleries, exciting nightlife and luxury hotels.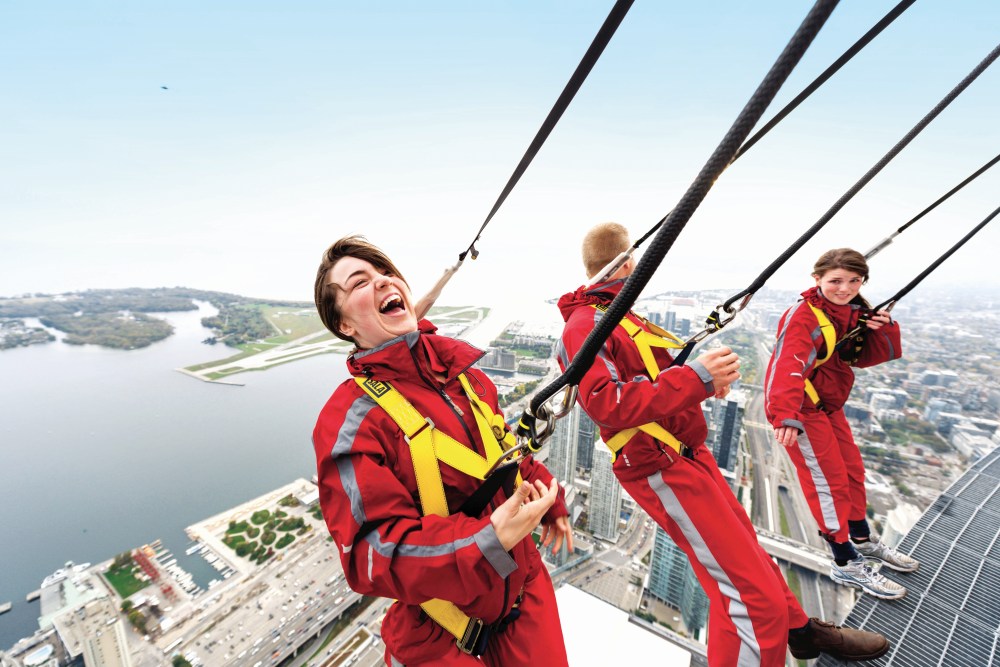 Discover world culture and natural history, in the Royal Ontario Museum or admire the blue suede shoes worn by Elvis at the Bata Shoe Museum! Explore Casa Loma, an Edwardian castle complete with secret passages, ghosts and elegant gardens. Visit the McMichael Canadian Art Collection, featuring Canada's renowned Group of Seven painters and indigenous art.
Discover a bustling nightlife in bars, bistros and restaurants. Cheer for the Toronto Maple Leafs ice hockey, Toronto Raptors basketball, Toronto Argonauts football (Canadian) and Toronto Blue Jays baseball teams.
Toronto's neighbourhoods each have their own unique character and flair. Step back into the past at the Distillery District, a 19th-century neighbourhood that is a centre for arts, culture and entertainment.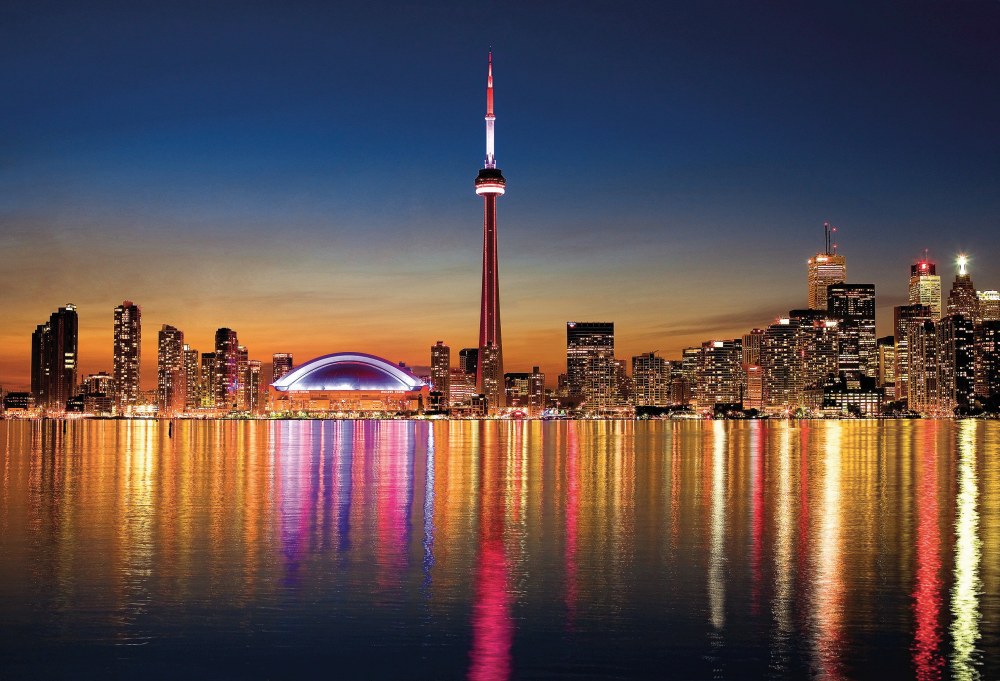 Eclectic Kensington Market is a treasure trove of vintage shops, funky cafés and vibrant graffiti. Immerse yourself in the sounds, sights and flavours of Greektown. Stroll Little India to experience South Asian cuisine and culture. Spend a day in Corso Italia, lively neighbourhoods with colourful cafés and boutiques. Take a guided walking tour for a local's perspective.
Explore Toronto's vibrant waterfront on foot, by bike or by paddling. Spend a quiet afternoon at Toronto Islands, a car-free green space just a 10-minute ferry ride from downtown.
Ottowa: the nation's capital
Considered one of the world's most beautiful capital cities, bilingual Ottawa is a vibrant, cosmopolitan place that celebrates Canada's achievements and culture with historical sites, national museums, and a busy line-up of festivals, plus shopping and fine dining.
Tour the magnificent Parliament Buildings; climb the Peace Tower for a panoramic view of the city; watch the stirring Changing of the Guard ceremony.
Enjoy museum-hopping, from the architecturally inspiring Museum of History to the masterpieces on show at the striking granite and- glass National Gallery of Canada. Tour the fascinating Aviation and Space Museum or go underground to a secret nuclear bunker at the Diefenbunker.
A city of festivals, Ottawa's calendar is filled year-round with special events. Enjoy a blooming grand time in May at the Canadian Tulip Festival – inspired by a gift of 100,000 tulip bulbs from the Dutch Royal Family. Hear hot summer music at Bluesfest, Canada's largest blues festival, and enjoy inspiring jazz sessions during the Ottawa Jazz Festival. Celebrate the most fun season of all during Winterlude each February.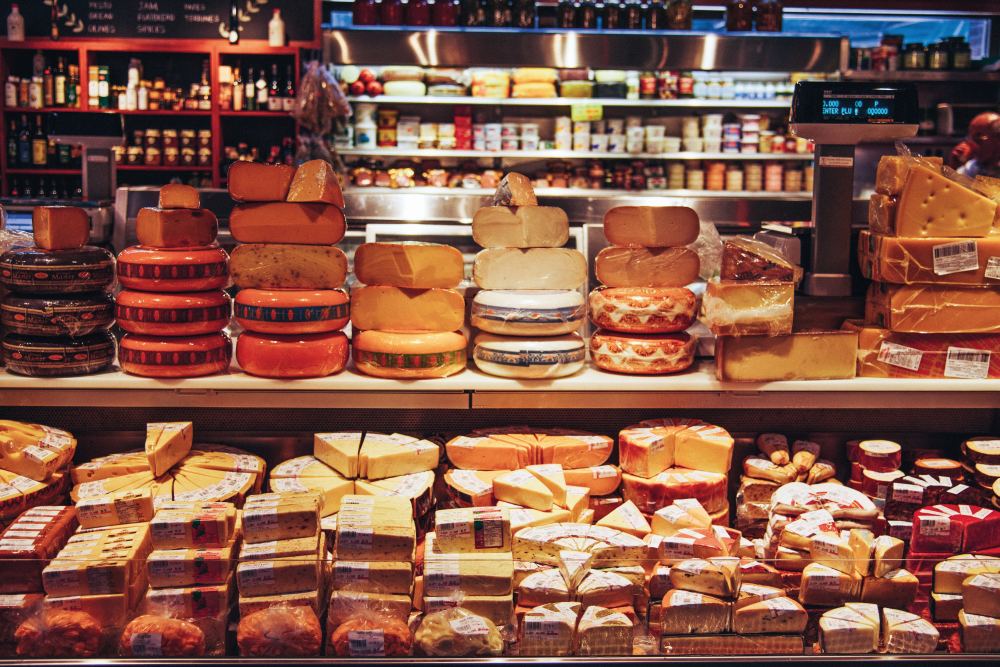 Don't miss a stroll through the historic ByWard Market, a lively mosaic of farmers' market stalls, boutiques, galleries, studios, cobblestone courtyards and charming heritage buildings. And treat yourself to French cuisine at Le Cordon Bleu Bistro @ Signatures, one of only two Le Cordon Bleu restaurants in the world.
And don't think the outdoor fun stops: you can paddle, stroll or bike along the Rideau Canal – a UNESCO World Heritage Site, or explore the breathtaking Gatineau Park, with more than 165 kilometres of hiking and biking trails.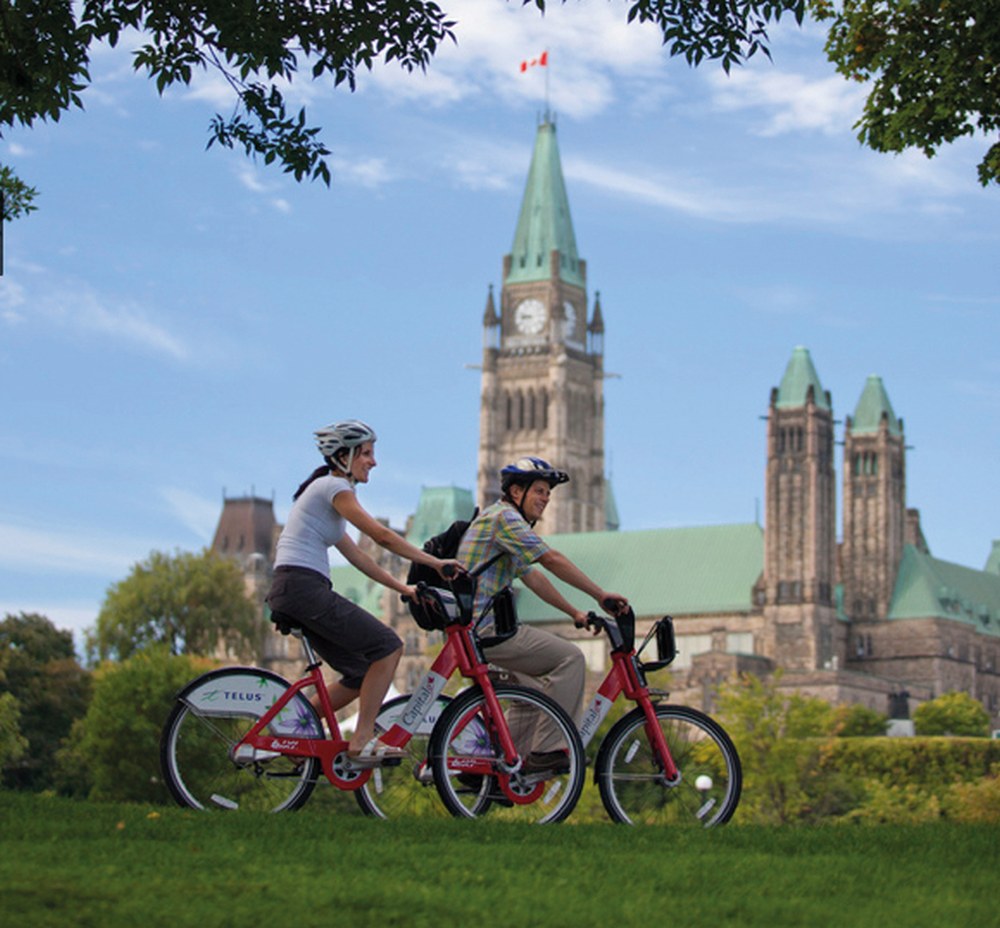 Just 90 minutes away, discover the amazing places of the UNESCO Frontenac Arch Biosphere Reserve including the 1,000 Islands, Aquatarium and historic Fort Henry.
And don't forget Ontario's 'other' cities...
Sault Ste. Marie
Known affectionately as 'the Soo', Sault Ste. Marie lies on the shore of the St Marys River, connecting Lake Huron and Lake Superior. The area's rich, lush forests provide a colourful backdrop in any season, offering hikers, bikers, and campers a great setting for fresh air enjoyment.
Thunder Bay
On the north shore of Lake Superior, Thunder Bay is Canada's Greatest Outdoor City and makes an ideal base for any Northwest Ontario adventure. Go skiing, snowshoeing, fat biking and ice climbing in the winter and hiking, sailing, paddling and mountain biking during the summer.
Sudbury
With fascinating attractions, urban comforts and four-season outdoor adventures, Northern Ontario's biggest city is becoming one of the province's popular go-to destinations. Arts and culture are booming and the city also hosts the Northern Ontario Railroad Museum.
North Bay
Situated between Lake Nipissing and Trout Lake, this friendly and inviting city makes a great stopover for visitors to northeastern Ontario. Offering plenty of activities or a relaxing retreat from your hectic schedule, North Bay's vibrancy is only exceeded by its hospitality.
Timmins
A city in northeastern Ontario, on the Mattagami River, Timmins makes a great base for hikers, bikers, canoeists and fishermen, with hundreds of lakes and rivers on its doorstep. Amid the untamed wilderness that surrounds it, Timmins also offers concerts, choirs, theatre groups, and 'boutique' shopping.
Must watch...
'If you want to be Canadian this is part of your identity': For Chinese settler Michael Zhang, finding areas in Toronto where he can paddle has led to a stronger sense of belonging in his new home. Hear his story in the inspiring documentary film The Canoe.