Tester: Dave Cornthwaite
Comfort on the go is what the Out Night 35+5 backpack is all about and it delivers in spades. As an overnight pack for a fast and light microadventure or running trip this is a superb option.
The capacity is split across a main compartment and a spacious zipped stretch pocket at the front. Due to the flexible nature of the pack, what fits in here is very much dependant on how stuffed out the main compartment is.
There are also stretch side pockets and a lid, which adds an extra five litres of capacity through its zipped pocket or can be fully removed to save weight.
Everything is super easy to get to with the pack loaded including stuff in the bottom of the main compartment thanks to, not just a drawstring top opener, but a side zip too.
The silhouette of the Out Night is tall and long for fast movement and running without the pack getting in the way, and the carry system looks similar to that of Salomon running packs.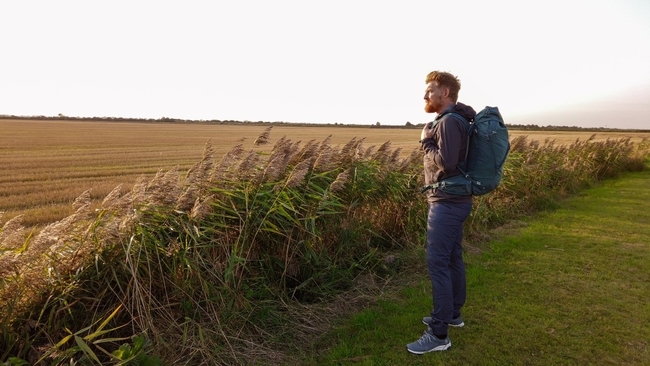 The Out Night 30+5 is not framed, this contributes to the super lightweight of only 756g but also means that you better make sure what you carry in it is lightweight too. We would recommend a maximum carrying capacity of around 8kg.
Assuming you stick to this weight the Out Night 30+5 is fabulously comfortable. The Motion Fit harness system is stable and moves with the natural movements of your body. Padding is sufficient all over and the hip belt is comfortable and stable, with the added bonus of small, zipped pockets for gels and snacks on both sides.