Ok, this bike isn't a looker but the practical applications are hard to ignore, especially when you consider looming congestion and emissions charges in most UK city centres. The catchily named Electric Cargo Bike Rear Loading Longtail R500 appears to have one eye on the future and we can see this style of transport taking off in the UK. So what does this bike do that's so different? It seemingly does it all, at least from a practical standpoint. With a rear tubular cage and wooden platforms, the R500 can haul cargo loads of up to 80 kg which we imagine will be really attractive to couriers and food delivery cyclists.
What's more interesting to us is the ability to carry not one but two children. As a person with young kids myself I find that pretty astounding, although we live in the countryside so our trips to school necessitate a car. If we lived in a busy city, this bike would become massively appealing. The cage around the kids lends a feeling of security, and the tubular frame keeps little feet safe from spoke mangling. There's also a handy wooden platform for bigger kids to rest their feet on and room for side panniers.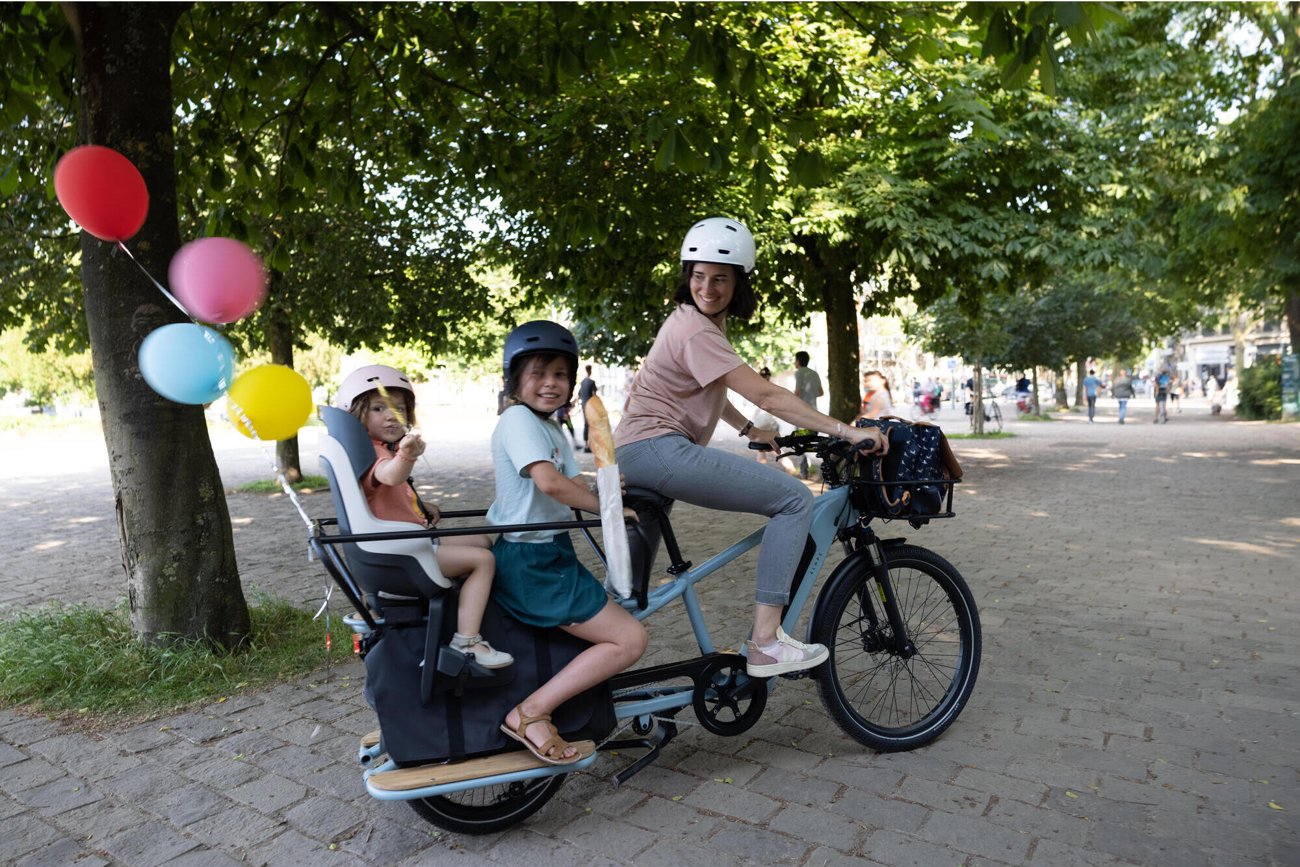 The R500 eases up to 25 km/h through a direct drive motor with 58Nm of torque, all coming from a lithium ion 48-volt battery with a capacity of 672Wh. This gives a range of 50 to 90 km, perfectly sufficient for city riding.
Built-in front and rear LED lighting and handy slow-down warning, or in other words, 'brake light' and a built-in lock all mean that you can get on and go without worrying about accessories. 180mm Tektro hydraulic disc brakes offer powerful braking, and you even get suspension at the front, although this probably offers little in the way of help for city riding.
The electric cargo bike long tail R500 is available to buy from decathlon for £3,499.99.