Where should I walk in Europe?
Grab your hiking boots - there's a whole continent to explore. Walking through Europe is the perfect way to explore this hugely diverse continent, delving deep into wild countryside, following ancient walking routes or climbing tall mountains far from roads and transport hubs.
Europe's diversity and abundance of national parks and famed walking trails make choosing just one country for a walking holiday difficult, but we've rounded up some of the best walking landscapes in the world, let alone in Europe, to tempt you, from mountainous regions to remote islands and everything in between. Stay in local communities, get off the tourist trail and explore, whether you're hiking solo, as a family or with a group of friends.
There are plenty of pluses to choosing to walk in Europe - it's easy to get to and around the continent, and flights to relatively remote locations can be cheap thanks to low-cost airlines. You can also choose to travel by train, bus or car, which are more eco-friendly options than hopping on a plane.
Plenty of our pick of the best European walking routes are well signposted and mapped, too, so if you fancy venturing out alone these are the walks to pick - that said, it's also easy to find qualified hiking guides or to join a group, so whether you prefer guided walking or self guided adventures, you'll find the perfect walking holidays in Europe on our list.
So, when restrictions are eased and we're free to travel wherever we please again, you can't go wrong with any of these fantastic walking destinations:
The best walking holidays in Europe:
Tatra Mountains, Slovakia
The High Tatras are Eastern Europe's only alpine mountains, and sit within the sprawling Carpathian range, which stretches across Europe through Slovenia, the Czech Republic, Poland, Slovakia, Serbia, Montenegro, Romania and Moldova. You could hike forever here, but if you only explore one corner of this region, make it the Slovakian Tatras.
The entire area is a protected biosphere, home to wildlife including wolves, lynx and wild boar, and hundreds of pristine lakes dot the mountains, many of which make a good focus point for a single day or multi-day hike. A great choice for self guided walks if you're a lover of flora and fauna.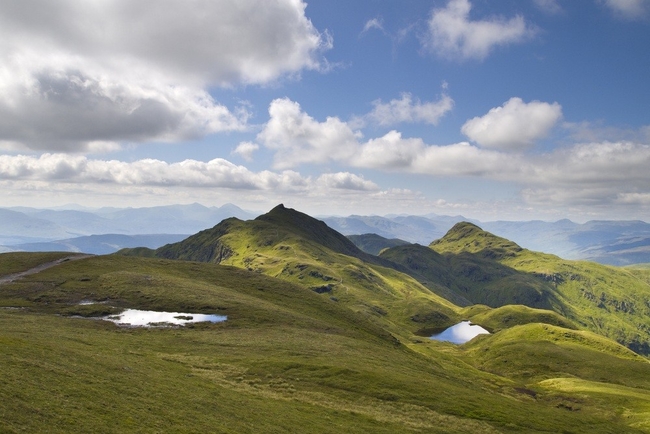 Scottish Highlands, Scotland
The further north you go in the UK, the more wilderness you'll find. Scotland's free-ranging national parks are the perfect place to head for hiking holidays, especially if you want to staycation rather than fly abroad for a walking adventure, and the sheer size of the Highlands means you can roam on lots of well looked-after paths suitable for all levels.
The West Highland Way is Scotland's best known long distance walk, covering more than 93 miles of rugged terrain from Milngavie just to the north of Glasgow to Fort William in the Highlands. It's a popular route in the summer, taking most hikers between five and eight days, but be warned - Scotland's impressively wild weather adds to the challenge year round.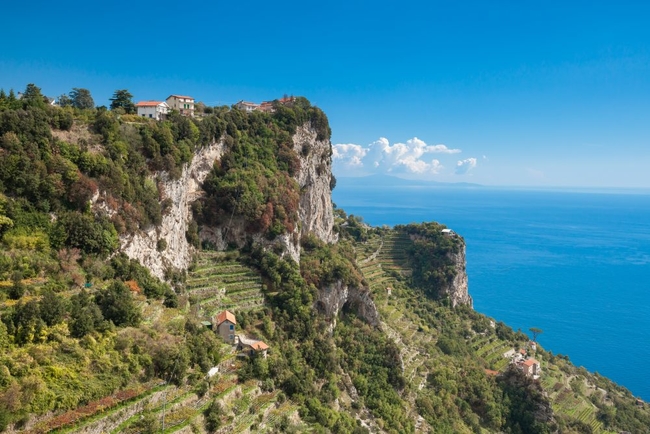 Amalfi Coast, Italy
If you like your hikes with a touch of luxury, Italy's sundrenched Amalfi Coast will make your walking holiday dreams come true. Stay in picture-perfect whitewashed towns overlooking the Mediterranean - and then leave the summer visitors behind to follow trails into the hills, with wonderful views of terraces of vineyards, orchards and lemon groves.
You'll also get to see life behind the touristy facade of this corner of Italy, walking through numerous small communities and local villages that coastal visitors don't usually reach. The coastal Path of the Gods is the most famous and accessible of Amalfi's walking routes, but there are many quieter day-long walks in the interior that you can string together into a multi-day holiday.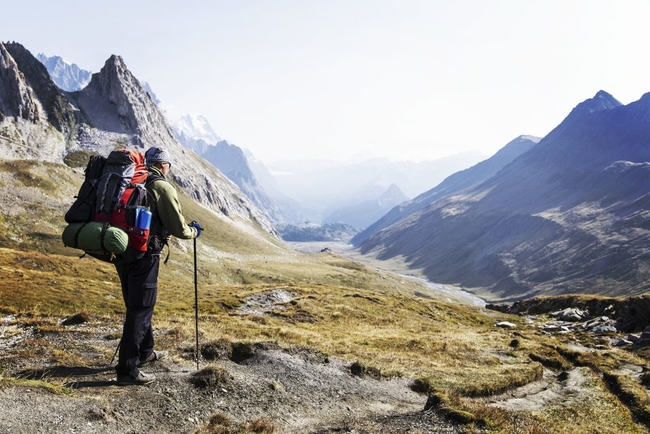 Tour du Mont Blanc, France, Italy and Switzerland
Surely one of the most famous hikes in the Alps, the 105-mile Tour du Mont Blanc is on many a trekker's bucket list. Encircling the Mont Blanc Massif and passing through no less than three different countries - France, Italy and Switzerland - as it winds through challenging terrain, the Tour rewards with endless views of the surrounding snow-clad mountains.
You need to be fit and ready for this trek, though - expect 10,000 metres of cumulative descent and ascent. The Tour is often completed by self-guided and self-sufficient hikers, so if you fancy the challenge of carrying your own food and camping kit, this could be your perfect walking holiday in Europe.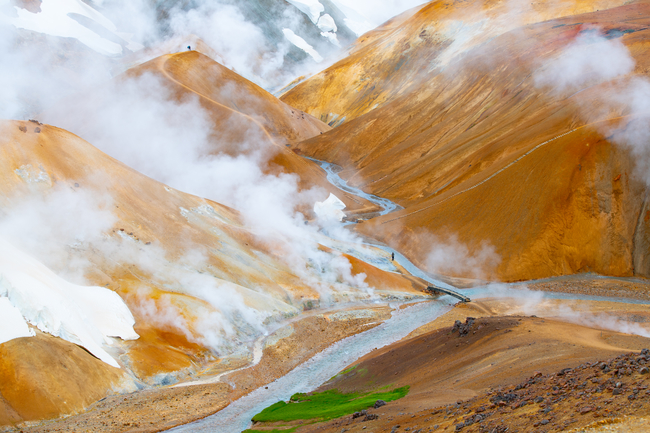 Iceland
Okay, so Iceland is only just about in Europe - but it's up there as one of the wildest and most rewarding places you can walk on the continent. The best walking holidays in Iceland are to be found around the Landmannalaugar area in the Fjallabak Nature Reserve in the Highlands of Iceland, where trails wind past the country's famous hot springs, geysers and flowing streams.
The main hikes in this region, including the Laugahringur trail, the Brennisteinsalda volcano, the Bláhnúkur mountain, and the Suðurnámur mountain ridge all traverse beautiful mountain and volcanic landscapes in a rainbow of colours, rewarding hikers with stunning views of the unique colours of its rock formations. Many walks can be completed in a day, or you can take on the multi-day Laugavegur Trail, staying at charming mountain huts along the way. The window of opportunity to take a walking holiday in Iceland small - go from June to September before winter seizes its grip on the country again.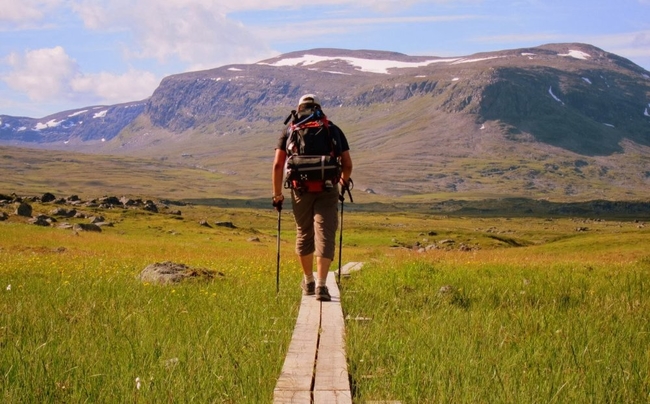 The Kungsleden, Sweden
Want to tick off an iconic European walking route this summer? Look no further than the classic Kungsleden. This 273 mile-long trail through Sweden's Arctic always tops lists of the best walking holidays in Europe for its sheer beauty. The demanding trail is clearly defined and easy to follow as it winds through the Swedish mountains, making it an easy to navigate despite posing a physical challenge.
Although it's very possible to do the Kungsleden self-guided, it's also easy to hire a guide. You can also choose to camp each night or stay in well-appointed mountain lodges and huts that dot the route - some even have saunas. Watch out for the herds of reindeer who roam the landscape here.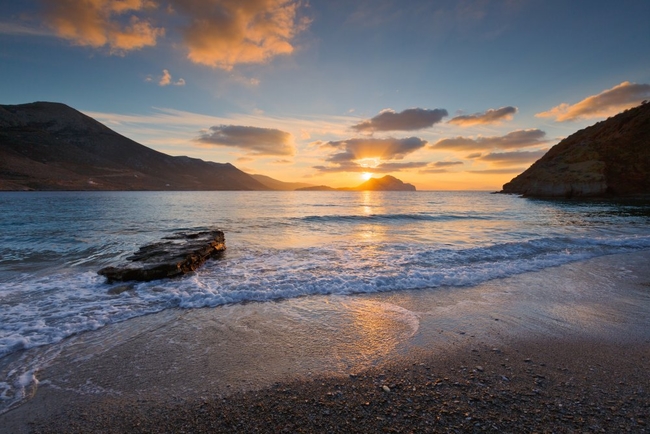 Cyclades, Greece
If you pick just one group of Greek islands to discover by foot, make it the Cyclades in the middle of the Aegean Sea. They're easily accessible from major ports and by flying into Athens, but once you arrive on one, you'll feel like you've entered another time, where mountainous, volcanic landscapes reign supreme.
Many of the 220 islands in the group have beautiful coastal hiking trails to follow (Andros in particular is criss-crossed with excellent trails), and once you've completed a walk you can simply hop to the next island using Greece's affordable ferry system. Each island may be different, but all share stunning views, tiny fishing communities, fertile farming landscapes with an abundance of wild flowers and ancient Venetian castles and ruins.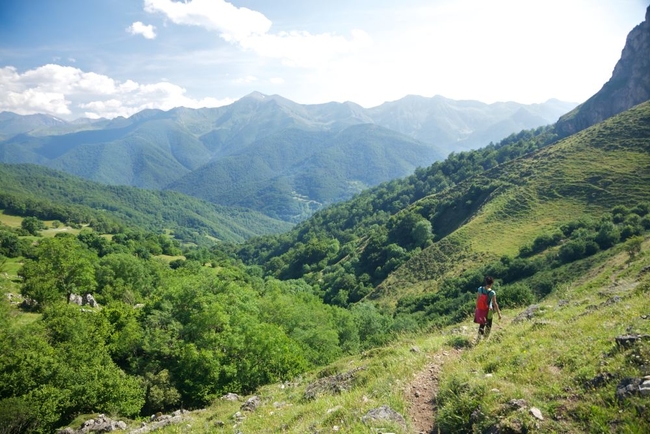 Picos de Europa, Spain
The Picos De Europa National Park forms part of the Cantabrian Mountains in northern Spain, with its highest peak, the Torre de Cerredo, crowning the surrounding peaks at 2,650 metres. Bizarre limestone formations dot the park, and a good network of year-round cable cars makes it easy to access far-flung trails and distant mountain passes. The official network of paths includes 30 short routes, two long routes and four high mountain routes, with varying degrees of difficulty - the only problem is picking which ones to squeeze in to your walking holiday.
There's a real feeling of wilderness here that other popular mountain ranges in Europe lose during the busy summer. And unlike hotter, drier areas of Spain, the Picos de Europa are part of Spain's 'green coast', and are verdant and cooler all year - largely due to plentiful rainfall, so don't forget your waterproofs.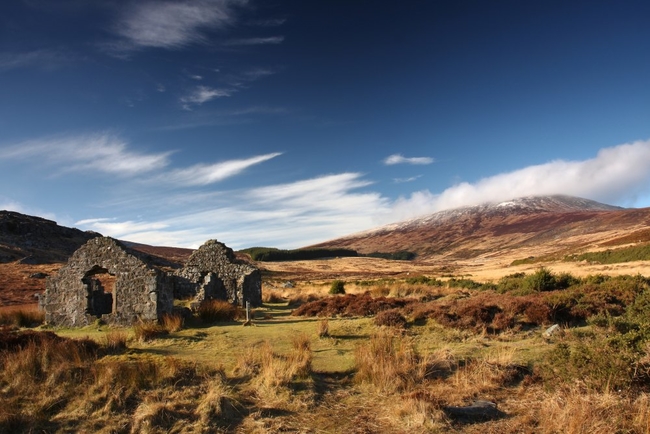 The Wicklow Way, Ireland
The well-loved Way is one of Ireland's best-known long-distance paths, winding through the region's remote 'ancient east' . Its 81 miles of walking trails stretch from buzzy Dublin through the entirety of County Wicklow, taking walkers over hills and through forests, glens and wild moorland.
Plunging Powerscourt Waterfall and the still waters of Lough Tay, fringed by a beautiful white sand beach, are wonderful places to take a break (or even to take a dip on a hot day). The challenging, undulating Way takes around a week to ten days to complete, and it's worth allowing a few extra days to explore some of Ireland's hidden history as you ramble through this extraordinary corner of the country.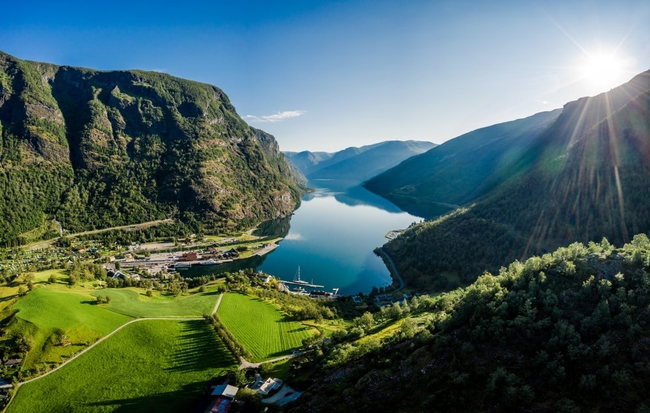 Norwegian Fjords, Norway
The fabled fjords of Norway have been a mecca for ramblers for hundreds of years. Not sure where to start? The charming city of Bergen on the west coast is the gateway to Norway's wildest landscapes, and the perfect base for setting off on a huge range of walks.
The Naeroyfjord area is especially rewarding, with an 100 mile-long fjord system flanked by hiking routes with stunning panoramic views. It's easy to walk self-guided on well-signposted trails around the fjords, and hut-to-hut walking itineraries are also available to book.