Trekking in the Alps is a wondrous experience, and with the mountain ranges of Europe such a short hop away there's no excuse for any avid hiker not to go. Trails are varied in both difficulty and length, from a 10 mile taster in Switzerland to the 466-mile long-distance epic that is the Alpe-Adria Trail and the lung busting and thigh burning ascents of Austria's Eagle Walk. We've picked out some of the very best to get your teeth (and walking boots) into.
Alta Via 1, Italy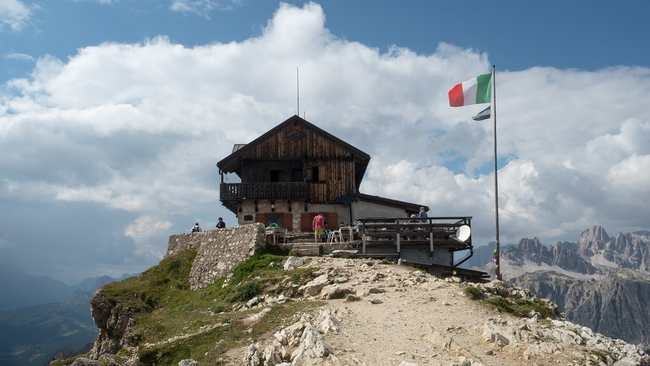 Weaving through the dramatic mountains of the Dolomites in northern Italy, the Alta Via 1 is like nothing else in the Alps. The 74-mile trail from Lago di Braies to La Pissa, usually completed over 11 stages, is the region's classic high level route, exploring the jagged rocky spires and towering craggy summits that have earned the Dolomites their UNESCO World Heritage Site status.
The route passes high-altitude WW1 battlefields, immaculate alpine lakes and towering cols – and even includes some adrenaline-inducing cabled sections and optional via ferrata. But best of all, after each demanding day, hikers can find a hot meal and comfy bed in the trail's delightful mountain rifugios.
Best for: WW1 history
Distance: 74 miles
Alpe-Adria Trail, Austria, Italy and Slovenia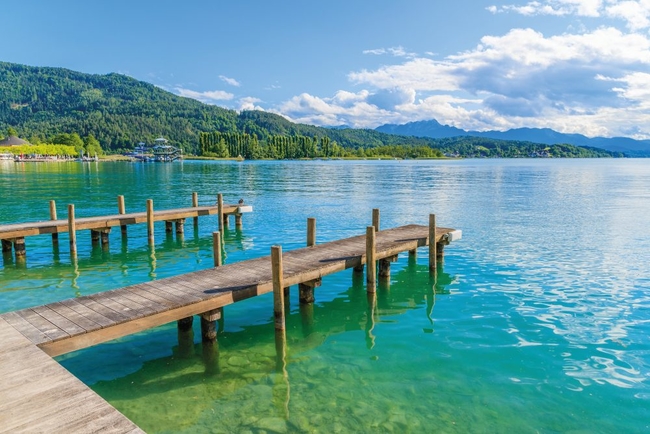 Billed as a 'transnational journey of discovery', the Alpe-Adria Trail journeys from the foot of Austria's highest mountain – the regal Grossglockner at 3,798 metres – to the azure waters of the Adriatic Sea. Spanning three countries and three cultures, the 466-mile trail is split into 43 stages, journeying through Carinthia, Slovenia and Friuli-Venezia Giulia.
Walk a few sections, or the whole trail, to experience mountain gorges, tumbling waterfalls, expansive lakes, and varied flora and fauna. With a sunny climate, well-defined routes, culinary delights and - mercifully – less ascent than you'd expect, this is a great choice for a relatively comfortable long-distance hike.
Best for: Long distance hiking
Distance: 466 miles
Walker's Haute Route, France and Switzerland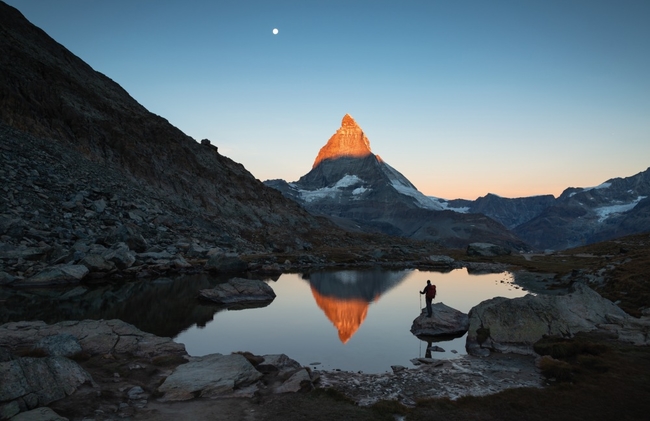 Taking in 11 alpine passes between Mont Blanc and the Matterhorn, the Walker's Haute Route from Chamonix to Zermatt is a bona fide Alps classic – if it's not on your bucket list, then it should be.
The 112-mile trek, which is typically walked in approximately two weeks, traverses below 10 of the Alps' 12 highest mountains, a magical world of glistening glaciers, snow-topped peaks and green valleys. With over 12,000 metres of ascent, this is a challenging trail – but can definitely be classed as one of Europe's most beautiful too.
Best for: Bucket list bagging
Distance: 112 miles
Tour de Monte Rosa, Italy and Switzerland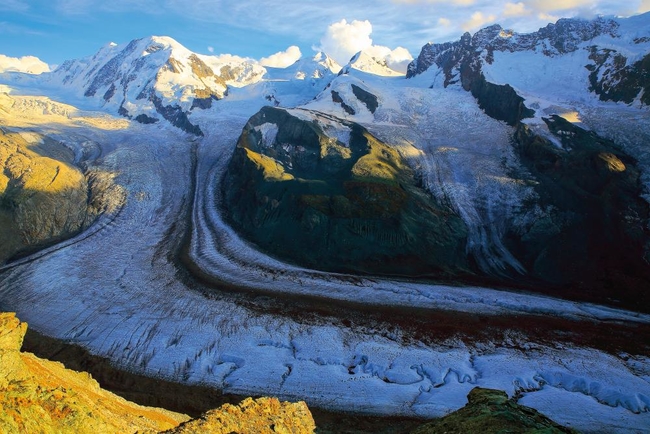 The Tour du Mont Blanc might get the plaudits and attention, but this lesser-known trek is another classic high-level circumnavigation of an epic mountain. Circling Monte Rosa, Switzerland's highest mountain at 4,634 metres, this superb 101-mile alpine trek is a hidden gem.
Starting and finishing in Zermatt, the route leads anti-clockwise around the Monte Rosa massif, a fascinating world of rock and ice. Hikers complete a circuit of the Mischabel peaks and the 4,000-metre summits of the Nadelgrat ridge – and the views of the Matterhorn from high above the Matter Valley will stay with you for a lifetime.
Best for: Lesser-known peak bagging
Distance: 101 miles
Via Alpina, Switzerland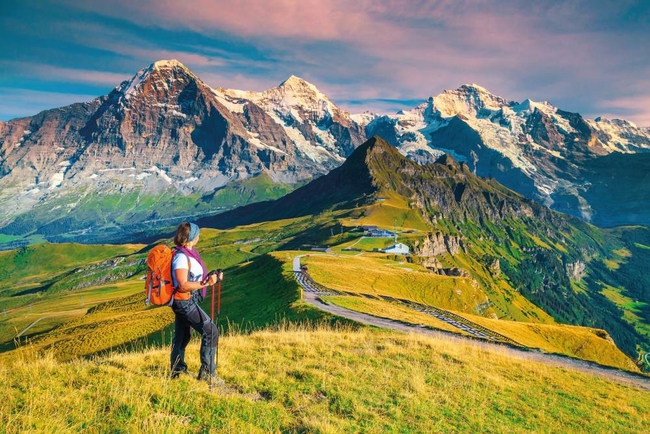 The Via Alpina is a hiker's dream, exploring the sublime mountain scenery of Switzerland's northern Alps. The 242-mile trail completes a full east to west traverse of Switzerland from Vaduz to Montreux, serving up a dizzying cocktail of epic mountains, diverse flora and fauna, and fascinating culture. It's not for the faint-hearted, though.
This demanding 20-stage walk journeys over 14 mountain passes and includes a whopping 23,600 metres of ascent - that's nearly three Mount Everests! But hikers are handsomely rewarded for their efforts - views of the towering Eiger, Mönch and Jungfrau mountains in the Bernese Alps section, for example, are unforgettable.
Best for: Sublime mountain scenery
Distance: 242 miles
Tour du Mont Blanc, France, Italy and Switzerland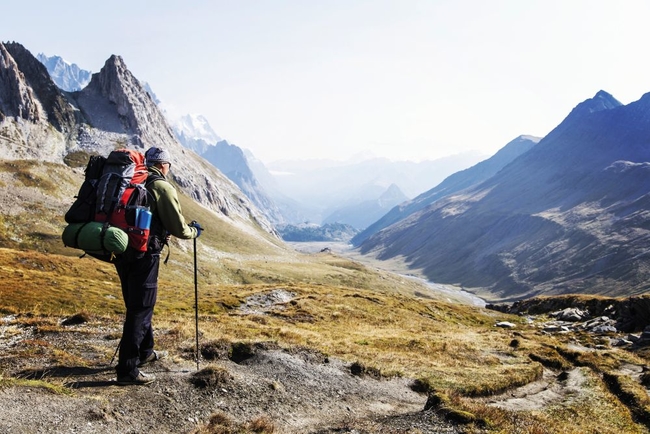 The Tour du Mont Blanc, an iconic refuge-to-refuge route circling the stunning Mont Blanc massif, is one of the world's classic long-distance trails.
Passing through France, Italy and Switzerland, the 105-mile walk includes 10,000 metres of ascent and is traditionally walked anti-clockwise in 11 daily stages starting in Les Houches. The route serves up all of the drama and majesty of the high mountains without the need for any technical climbing skills.
Best for: The drama of the high mountains
Distance: 105 miles
Slovenian Mountain Trail, Slovenia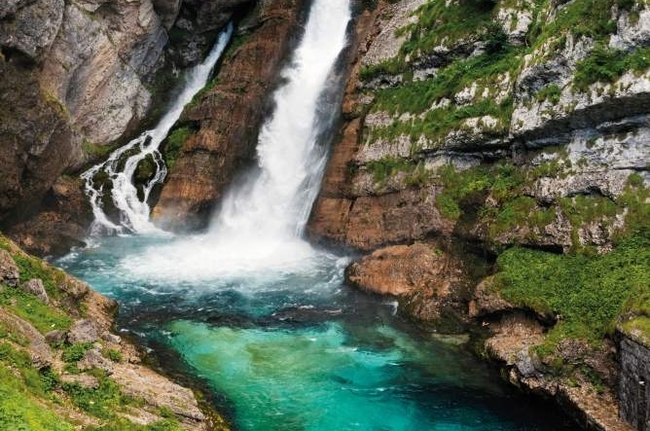 If you want to escape the crowds of the central Alps in favour of a lesser-known trail off the beaten track, head to Slovenia, the most south-easterly corner of the Alpine arc. Here the Slovenian Mountain Trail, a 373-mile route from Maribor to Ankaran usually completed in 28 days, offers glorious ridge walking, alpine scrambling, and gentler terrain in tranquil valleys.
The trail journeys into the heart of the Julian Alps, connecting 49 mountain huts, 23 peaks and five towns – and even takes hikers to the lofty summit of Mount Triglav, Slovenia's highest mountain at 2,864 metres.
Best for: Escaping the crowds
Distance: 372 miles
Alpine Passes Trail, Switzerland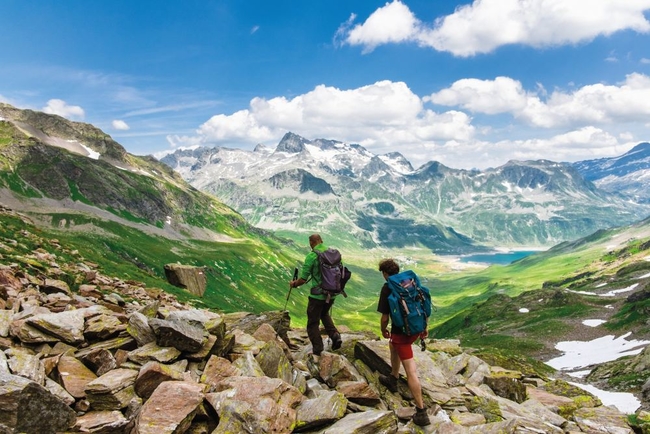 A long-distance trek for the Alps connoisseur, the Alpine Passes Trail is a wild and demanding 379-mile walk through the stunning mountains of Switzerland. Split into 34 day stages, the route from Chur to Lake Geneva takes in no fewer than 32 alpine passes in the Graubunden and Valais Alps.
With a backdrop of eye-watering 4,000-metre peaks and remote valleys, this iconic route serves up a never-ending series of highlights, from the captivating Col de Prafleuri at 2,938 metres to the imposing sight of the Corbassière Glacier.
Best for: The Alps Connoisseur
Distance: 379 miles
The Eagle Walk, Austria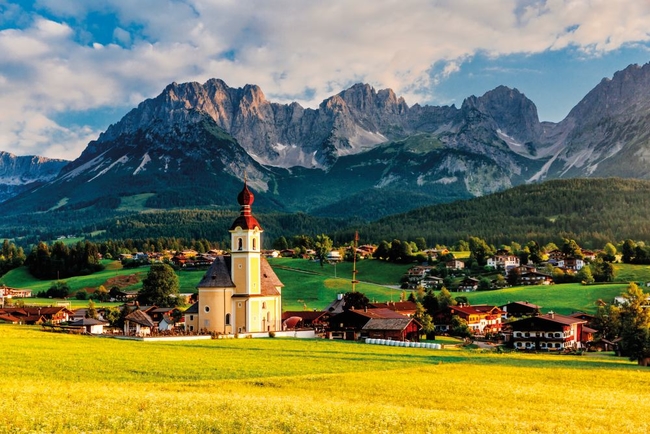 Designed to symbolise 'a proud eagle spreading its wings all over Tyrol' and to provide 'an eagle's perspective of Tyrol's most beautiful Alpine scenery', the Eagle Walk offers an unparalleled, intimate interaction with the Austrian Alps.
Broken up into 33 stages, 24 stages between the Kaiser Mountains and the Arlberg in North Tyrol and a further nine stages between the Venediger and Grossglockner peaks in East Tyrol, this 256-mile east to west trek includes a huge 31,000m of ascent. It isn't easy – but an impeccable mountain landscape of sweeping ridges, craggy summits, blooming meadows and pristine lakes amply rewards hikers for their efforts.
Best for: Masses of ascent
Distance: 256 miles
Schynige Platte to First, Switzerland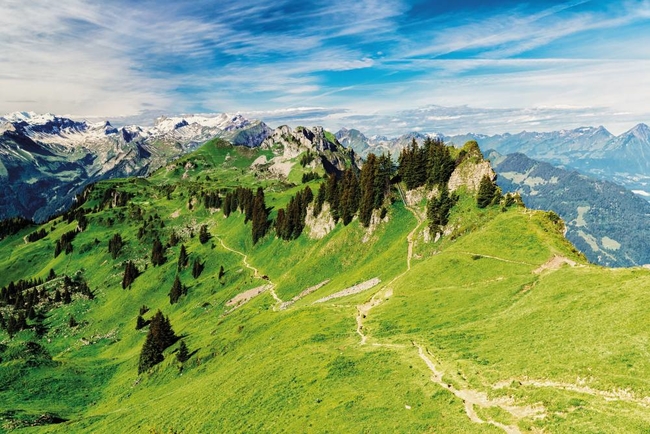 If you haven't got time to complete a long-distance trail but still want to sample the wonders of alpine trekking, this is the walk for you. In fact, it might just be the best day walk in all of the Alps. The Grindelwald area is not short on spectacular trails, but the simple six-hour hike from Schynige Platte to First, or vice-versa, is something really special.
It serves up phenomenal views over the Bernese Alps, stretching across the Wetterhorn, Eiger, Jungfrau and Breithorn, and also explores glorious, colourful alpine meadows. But the best bit? The cable cars you can catch on the way back down mean the hike won't leave you too exhausted to enjoy the stunning views.
Best for: Experiencing the wonders of Alpine trekking for the first time
Distance: 10 Miles