For an active or cultural holiday, the Swiss resort of Verbier is a dream destination. Its magnificent natural setting is the backdrop for glorious hiking and biking and showcases some exciting events. Here are five reasons to come and explore.
Top-class mountain biking
With its own Bike Park and more than 800 km of trails and mountain roads, Verbier is one of the top places in Europe for mountain biking. The 25 enduro routes of differing levels of difficulty allow you to tour the Val de Bagnes and La Tzoumaz on trails that are well-known for their exceptional landscapes and playful side.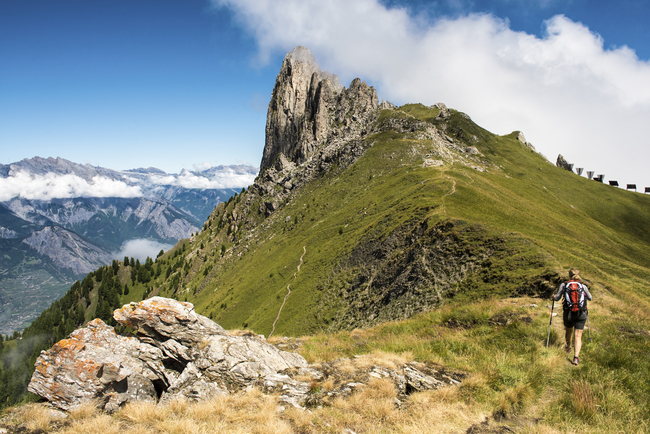 Unforgettable hikes
Walkers can make the most of 500 km of marked trails, themed 'art and sculpture' paths or multi-day treks. Take a family walk across pastures, encountering waterfalls and spotting wildlife, enjoy a gourmet stroll stopping off at mountain restaurants, or trek amongst high peaks and soak up the magnificent views.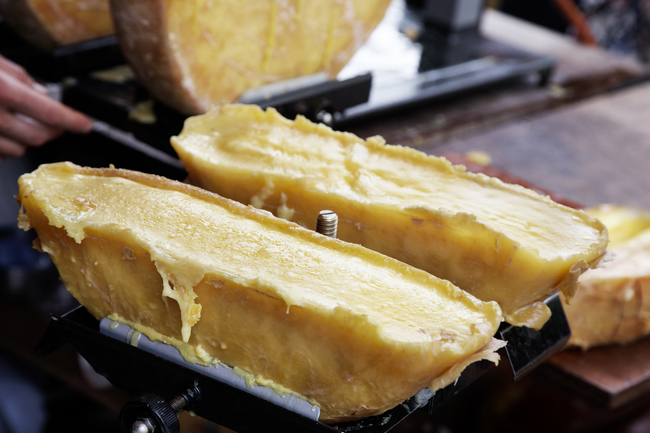 Heaven for foodies
For those with a taste for fine foods, Verbier, Val de Bagnes and La Tzoumaz has plenty of local produce to enjoy. Every summer, the town of Bagnes, capital of raclette, organises a festival dedicated to its AOC alpine cheeses, bringing together thousands of foodies. This year's event is staged on 21-22 Sept.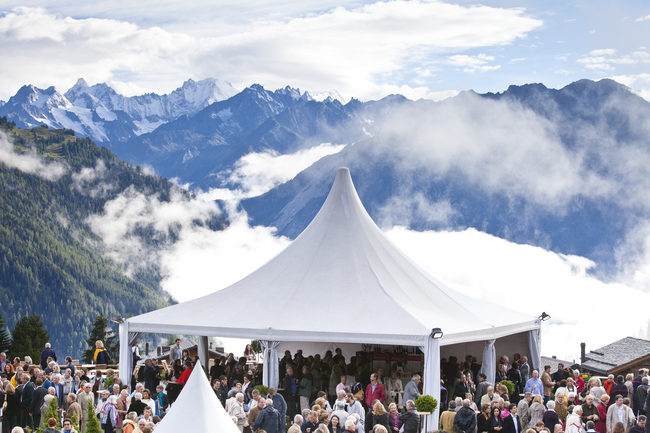 Bursting with energy
Throughout the summer, Verbier comes to life with 26 top events. For music lovers, the Verbier Festival brings together renowned classical musicians while the international horse show, the Verbier Saint-Bernard trail, the Grand Raid cycling race or the Verbier E-Bike Festival, all showcase this lively and vibrant destination.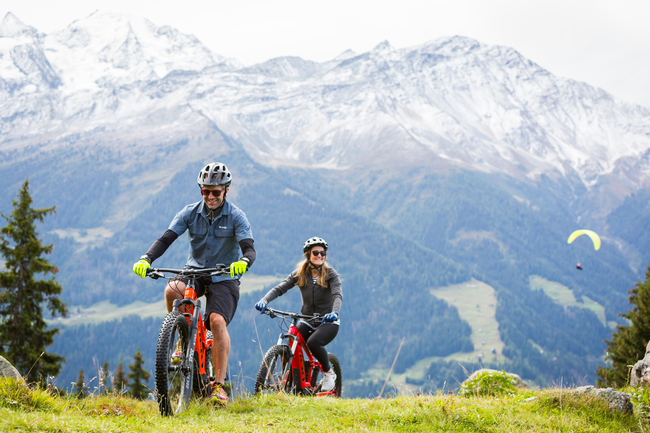 Plug in and ride connected!
E-bikes are everywhere in Verbier! Suitable on all cross-country routes, these bikes can run between 50 and 100 km depending on how you pedal. All the sports shops in the destination rent electric mountain bikes. And in an Alpine first, Verbier has installed 11 e-bike charging stations all over Val de Bagnes.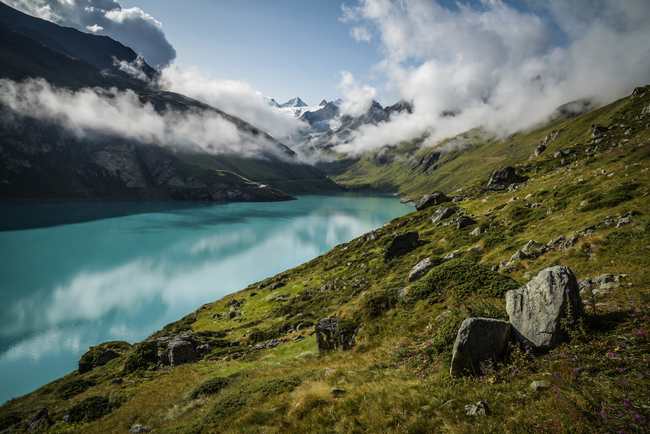 Extra info
Places to stay
Verbier has accommodation to suit all tastes and pockets, ranging from cosy family hotels to luxury spas, and from mountain huts to 'back-to-nature' farmsteads. You can even enjoy a night in a tipi at the Sioux village in Bonatchiesse. Verbier-Val de Bagnes also has seven hotels specially equipped to accommodate mountain bikers and cyclists with a secure place to clean and store bikes, and a small repair shop.
It's so uplifting!
Seven of Verbier's lifts and gondolas are open daily from 5 July to 26 August, with a reduced service from 8 June to 5 July and from 26 August to 27 October.
Full details at verbier.ch/en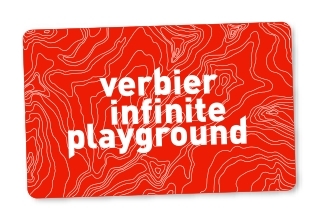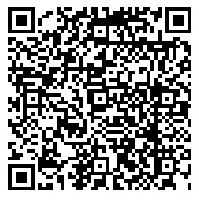 Access all areas with a VIP Pass
The Verbier Infinite Playground Pass (VIP Pass) offers discounts and privileged access to the entire area throughout the summer. It's free to all guests staying a minimum of one night in the region and paying the tourist tax. Benefits include free ski lift access for walkers up to Mont-Fort at 3,330m (50% reduction for cyclists), unlimited access to postbuses in the municipality of Bagnes, preferential rates on a selection of activities offered by destination partners, and 50% discount on tourist entertainment.
More information at; verbier.ch/en