Sponsored content
For an active or cultural holiday, the Swiss resort of Verbier is a dream destination. Its magnificent natural setting in the Valais canton of Switzerland is the backdrop for glorious hiking and biking and showcases some exciting events. Perched on a sunny, south-facing plateau at 1,500m with a breathtaking view of the Massif des Combins, Verbier itself will enchant you with its slate-roofed chalets in the magnificent natural mountain setting.
Renowned as one of the world's top winter ski resorts, Verbier activities' summer menu is equally impressive. Several of Verbier's cable car network of lifts and gondolas are open daily during the summer.
In Verbier, outdoor enthusiasts are spoilt for choice with numerous attractions just waiting to be discovered. For mountain bikers (cross-country, downhill or enduro), there are more than 800 km of cycle routes of varying difficulty. On foot, walkers can choose from 500 km of trails, and runners have 21 new marked trail routes to explore. For thrill seekers, there's an incredible experience waiting to be enjoyed here from via ferrata to paragliding and skydiving.
Here are seven reasons to come and explore.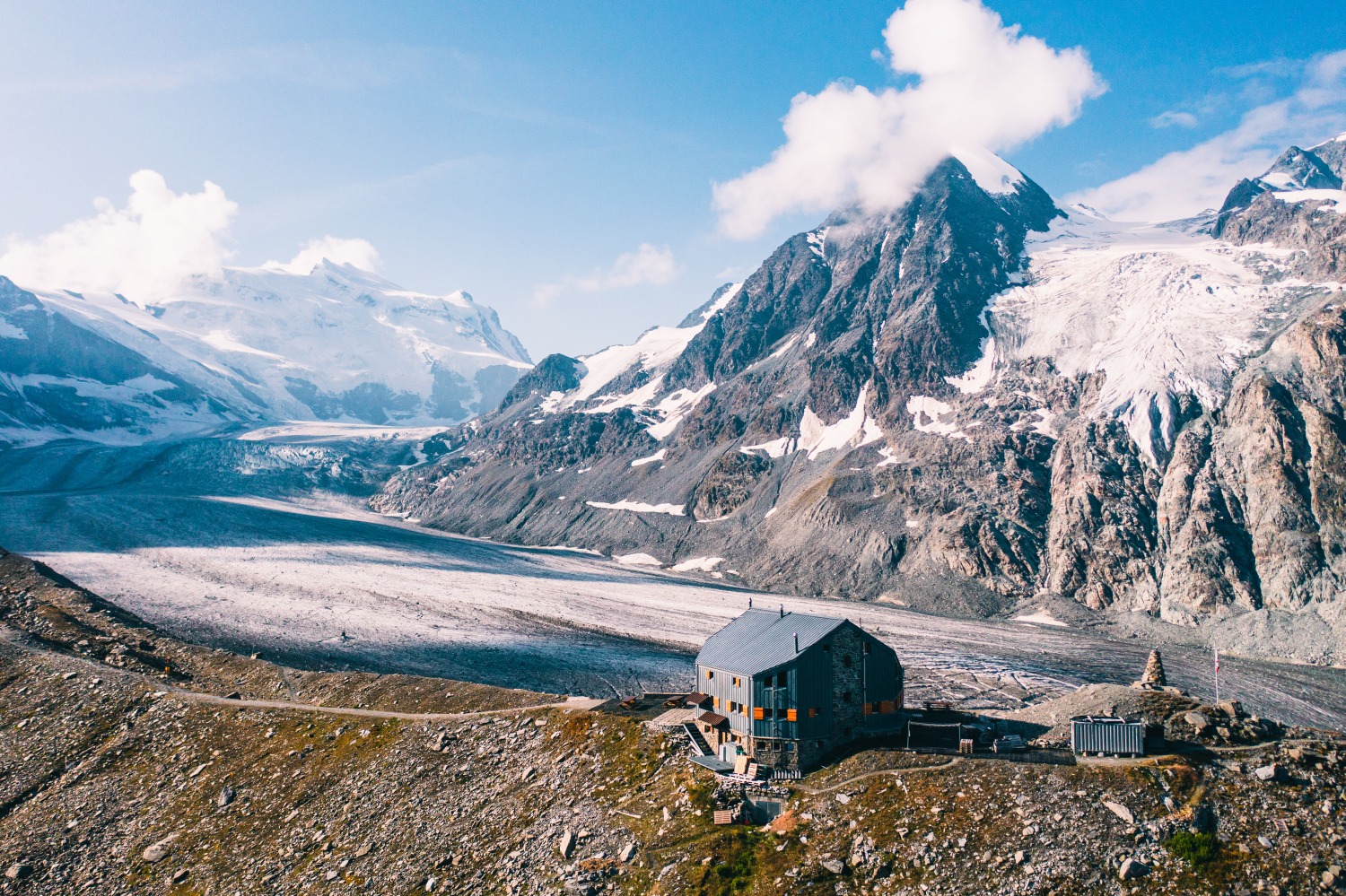 Unforgettable hiking trails in Verbier
Walkers can make the most of 500 km of marked trails, themed 'art and sculpture' paths or multi-day treks. Take a family walk across pastures, encountering waterfalls and spotting local wildlife; enjoy a gourmet stroll stopping off at mountain restaurants, or hike amongst high peaks and soak up the magnificent mountain views, and enjoy overnight stays at inspiring mountain hideaways.
Verbier offers hiking for varying levels of ability and stamina. For families, choose between fun educational trails and easy hiking routes. For explorers, choose from a range of guided tours or more than 50 well-marked and signposted routes.
For trail-running fans, you can head out along the footpaths of the Ultra-Trail du Mont-Blanc or the Trail Verbier-St-Bernard? These routes and several others, created by trail experts, are open to everyone and are just waiting for you to have a go.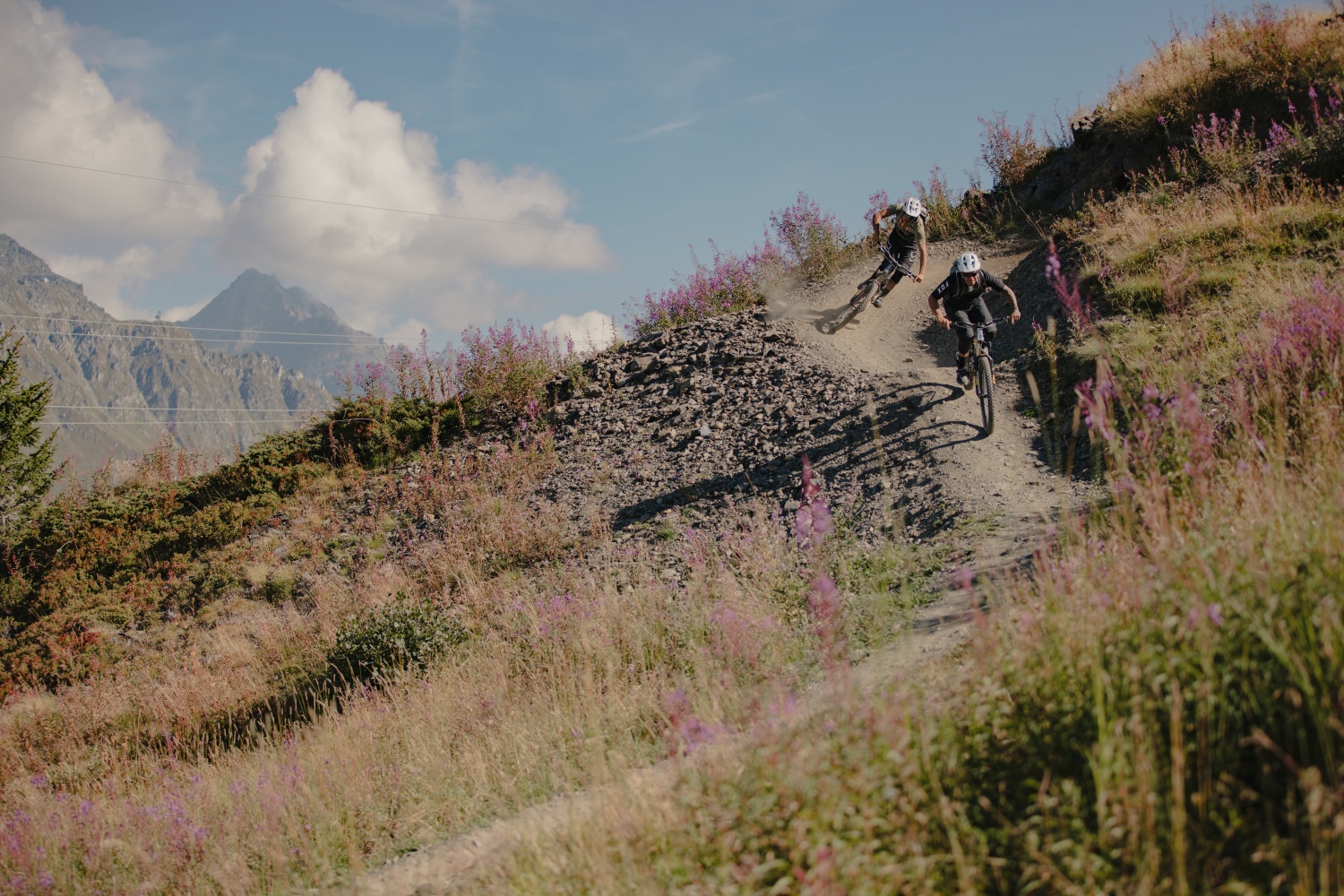 Top-class mountain biking in Verbier
With its own Bike Park and more than 800 km of trails and mountain roads, Verbier is one of the top places in Europe for mountain biking. The 18 enduro routes of differing levels of difficulty allow you to tour the Val de Bagnes and La Tzoumaz on cross country trails that are well-known for their exceptional landscapes and playful side. For example, Enduro 12 from Gentianes to La Chaux is a 7km high-altitude route for beginners, which follows a mountain road and a picturesque trail at the foot of the legendary Bec des Rosses, offering superb panoramic views.
Fancy going with the flow? With 19 kilometres of tracks, ramps and jumps for bikers of all levels, the Verbier Bike Park undeniably makes the resort one of the capitals of downhill cycling in Switzerland.
Road cycling in Verbier is another great option for exploring the area's charming villages. Or maybe you're dreaming of hairpin turns and other more sporty challenges? Verbier offers a wide choice of cycling tours and itineraries that will take you and your road bike on a journey of discovery throughout the region – even to the most legendary mountain passes.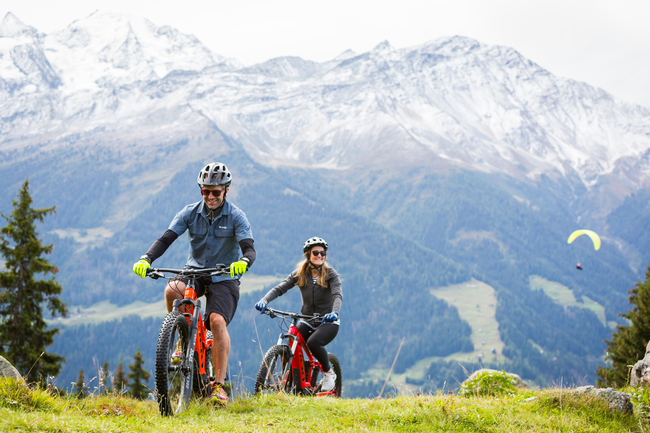 E-biking in Verbier
E-bikes are everywhere in Verbier, so you won't get stranded if you prefer a bit of help with your cycling! Suitable on all cross-country trails, these bikes can run between 50 and 100 km depending on how you pedal. All the sports shops in the destination rent electric mountain bikes, and in an Alpine first, Verbier has installed 18 e-bike charging stations all over the region.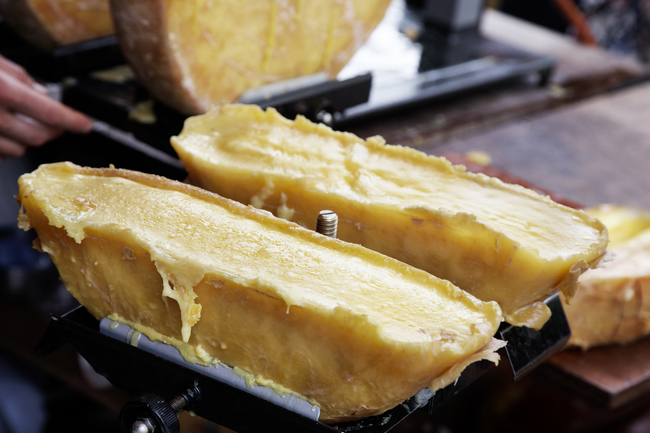 Heavenly local cuisine in Verbier
For those with a taste for fine foods, Verbier, Val de Bagnes and La Tzoumaz has plenty of local produce to enjoy. At high altitude or in the heart of its villages, run by great chefs or local foodies who are passionate about the region, you'll be spoilt for choice when looking for an out-of-the-ordinary discovery or an introduction to Valaisan traditions. In Verbier, the variety of culinary offerings is matched only by the passion of those who work in their kitchens.
You can also go on a course to learn how to prepare the classic Alpine cheese dish - raclette. Maestro Eddy Baillifard runs the introduction at his Raclett House restaurant in Bruson. And every summer Val de Bagnes, capital of raclette, organises a festival dedicated to its AOC alpine cheeses, bringing together thousands of foodies. This year's event is staged will take place in Le Châble on 23-24 Sept 2023.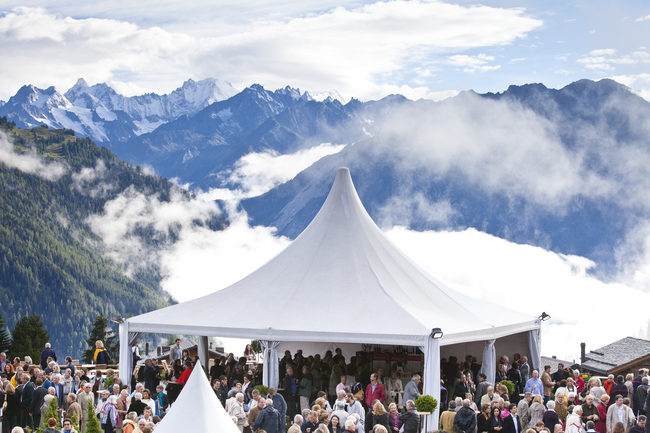 Unmissable Verbier events
Throughout the summer months, Verbier comes to life with a packed programme of top events. For music lovers, the Verbier Festival brings together renowned classical musicians while the Verbier Saint-Bernard trail, the Grand Raid cycling race or the Verbier E-Bike Festival, all showcase this lively and vibrant destination. Pick your favourite activities...
Key dates include:
Verbier Festival
13-30 July
The 30th anniversary of this prestigious event brings together thousands of fans and musicians for a celebration of classical music.
Family Festival
6 August
A traditional midsummer festival for families offers a wide range of activities that will delight young and old alike.
Rocklette
5-14 August
Rock and raclette in the mountains!
Verbier E-Bike Festival
10-13 August
Four days dedicated to e-biking, with many activities on offer: E-bike test, Rando Gourmande, Discovery Trails and Bosch E-MTB Challenge.
Verbier Padel Master
15-20 August
Padel is an exciting sport, originally from Mexico, that is similar to tennis and typically played in doubles. Verbier Padel Master is the first international padel tournament in Switzerland, which showcases the best padel players in the world. Enjoy a festive village, great food and drink, and live music every night.
Grand Raid BCVS
18-19 August
Swiss Mountain Bike Race Marathon is Europe's biggest mountain bike race, covering 125km from Verbier to Grimentz.
Spartan
2-3 September
A weekend of competitive sport, from trail running to an obstacle course!
Verbier Ultra
9-10 September
A legendary race weekend with five trail distances – 94, 47, 21, 12 & 2km.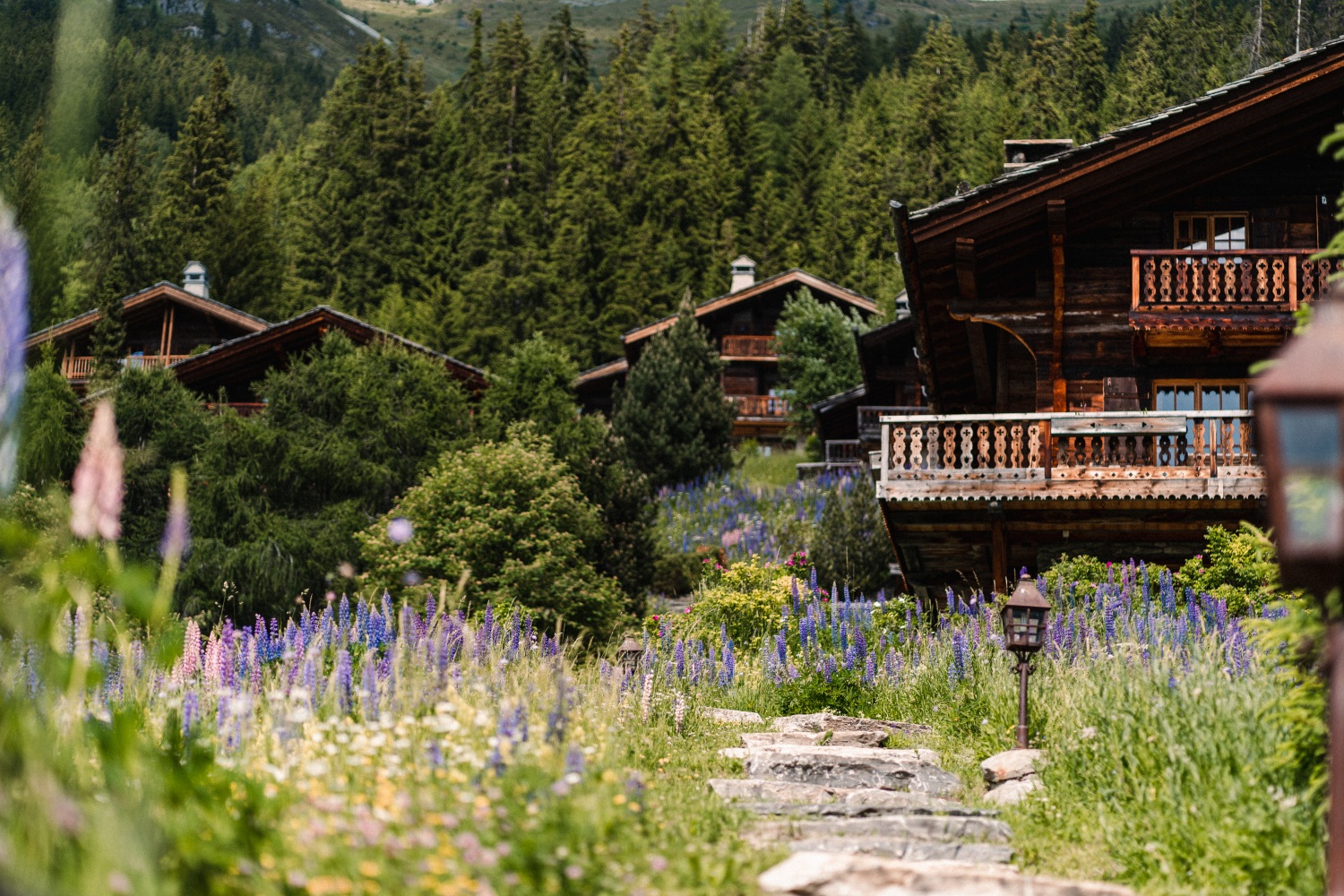 Great Places to stay
Verbier has accommodation to suit all tastes and pockets, ranging from cosy family hotels to luxury spas, and from mountain huts to 'back-to-nature' farmsteads. You can even enjoy a night in a tipi at the Sioux village in Bonatchiesse. Verbier-Val de Bagnes also has seven hotels specially equipped to accommodate mountain bikers and cyclists with a secure place to clean and store bikes, and a small repair shop.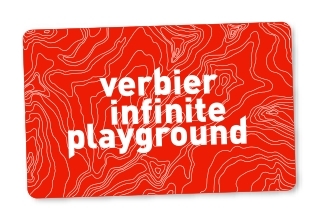 Access all areas with a VIP Pass
The Verbier Infinite Playground Pass (VIP Pass) offers discounts and privileged access to the entire area throughout the summer. It's free to all guests staying a minimum of one night in the region and paying the tourist tax. Benefits include free ski lift access for walkers up to Les Ruinettes, Savoleyres and La Pasay (50% reduction for cyclists), unlimited access to postbuses in the municipality of Bagnes, preferential rates on a selection of activities offered by destination partners and discounts on a selection of tourist entertainments.
More information at verbier.ch/en