Sponsored content
Few places in the UK offer the drama and diversity of Neath Port Talbot: the Dramatic Heart of Wales.
Its mountains and valleys, snaking rivers and rugged coastline provide a natural adventure playground for a range of outdoor activities, including one of the most exhilarating mountain biking valleys in the UK.
A region that was once at the heart of the Industrial Revolution is now at the heart of a leisure revolution, welcoming thrill-seekers and adrenalin junkies from across the UK.
The communities of Neath Port Talbot, steeped in the culture of steel and coal, poetry and song, take great pride in showing off their industrial heritage while inviting visitors to revel in the nature on their doorstep.
Where is Neath Port Talbot - Dramatic Heart of Wales?
Sitting proudly between Swansea Bay and the Brecon Beacons, Neath Port Talbot straddles the M4, offering good access to the UK motorway network. London is 3hrs 30mins away, with Birmingham at 2hrs 40, Bristol 1hr 30 and the Welsh capital Cardiff just 40 mins east.
Neath and Port Talbot both have mainline stations that connect direct to London Paddington. All regions of the UK have frequent links either direct or with one easy interchange.
Dramatic Heart of Wales is a great online resource for anyone wanting to visit this enchanting area. From hiking and biking routes to finding the perfect family activity and best place to stay in the area, with a wide range of options from hotels to glamping, take a look at their website to start planning your visit.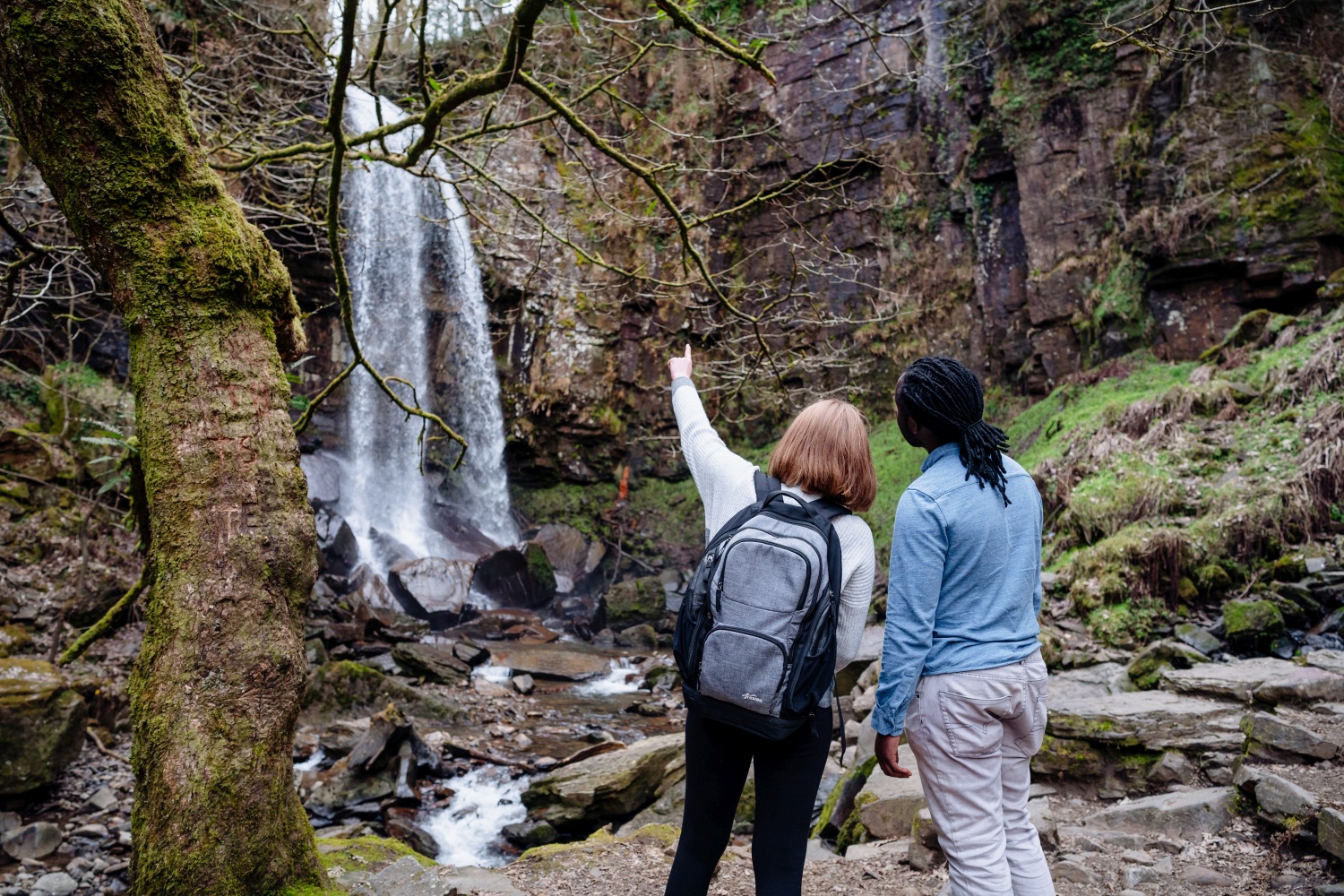 Highlights of the Dramatic Heart of Wales area
Getting out into the countryside is the best way to discover Neath Port Talbot. Welcome to the Vale of Neath, where you'll find the greatest concentration of waterfalls, caves and gorges in the UK. At the centre of the Vale of Neath, the impressive 80ft-high waterfall at Melincourt lies at the end of a short woodland path and is well worth a visit.
Here too are majestic country parks and quiet canals, spectacular coast paths and peaceful countryside trails. And you can explore them at your own pace, from a gentle river walk or a hike up hills and down valleys.
Road cyclists will love the miles of winding lanes, steep climbs and exhilarating descents, including the route of the 'Tour de Cinq Vallées' – The Five Valleys Sportive – an arduous 70-mile race taking in some of the most iconic climbs in South Wales. But you'll also find a range of safe cycle routes that are ideal for families, from disused railway lines to peaceful canal towpaths.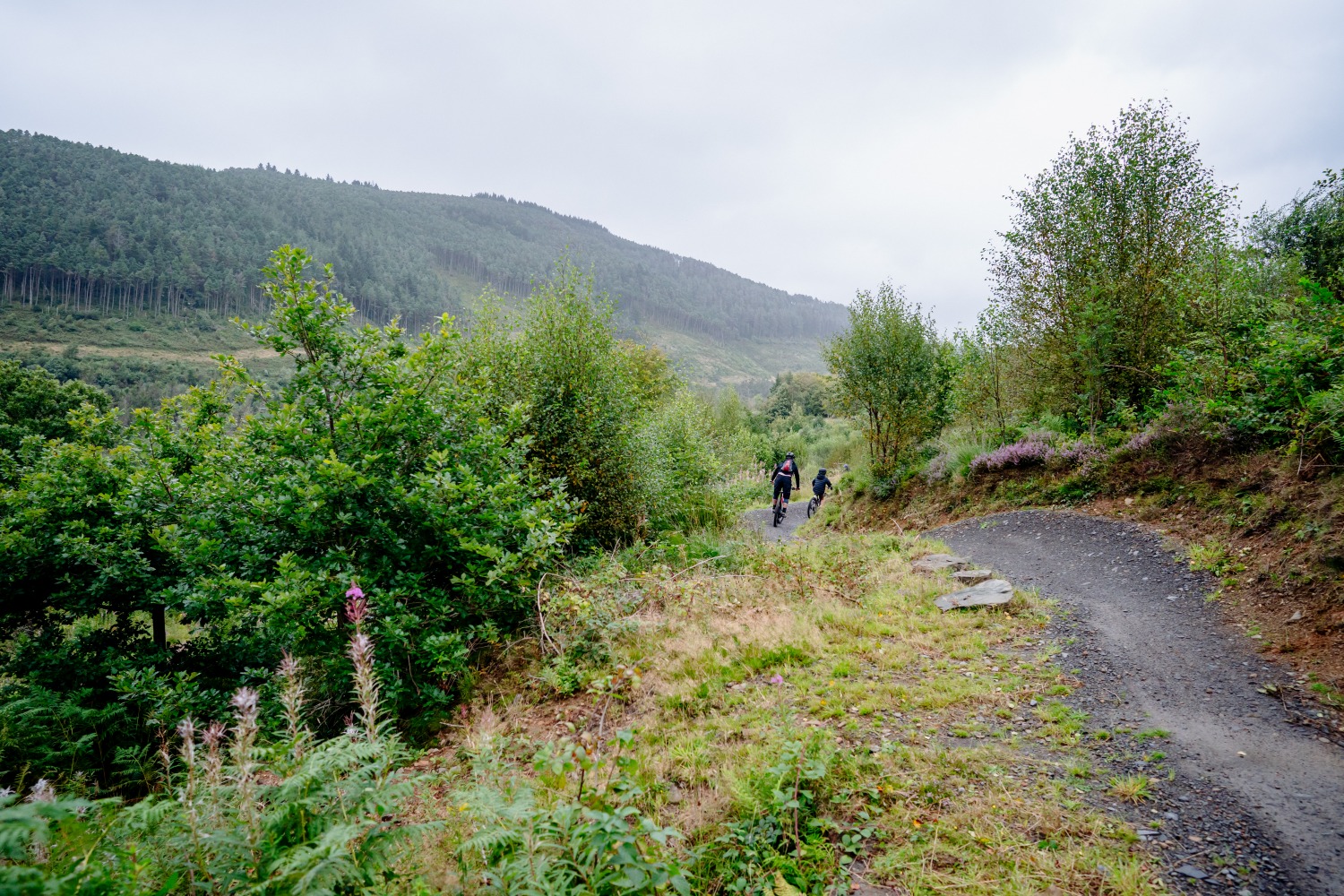 Mountain bikers will relish the well-established trails at Afan Forest Park, alongside new trails at Margam Country Park, helping you to progress from riding family-friendly green-graded trails to becoming an absolute pro on red and black graded trails. With six superb flowing trails ranging in length from 7km to over 40km and an extreme-graded bike park, Afan boasts more all-weather single track than any other mountain biking centre in Wales.
If you feel no adventure is complete unless you get thoroughly soaked, the surfing area at the eastern end of Aberavon beach offers a steep, powerful ride during bigger swells.
For a family day out with the kids, top attractions include Margam and Gnoll Estate country parks, plus museums and heritage sites, such as Neath Abbey and Ironworks. Meanwhile, arts centres, galleries and theatres tell stories of the area's industrial heritage and find inspiration in the surrounding landscapes. Try Pontardawe Arts Centre to unwind after a day of thrill-seeking adventure.
If you want to bring some action into your Neath and Port Talbot adventure holiday, here are six adventurous things to get your pulse racing...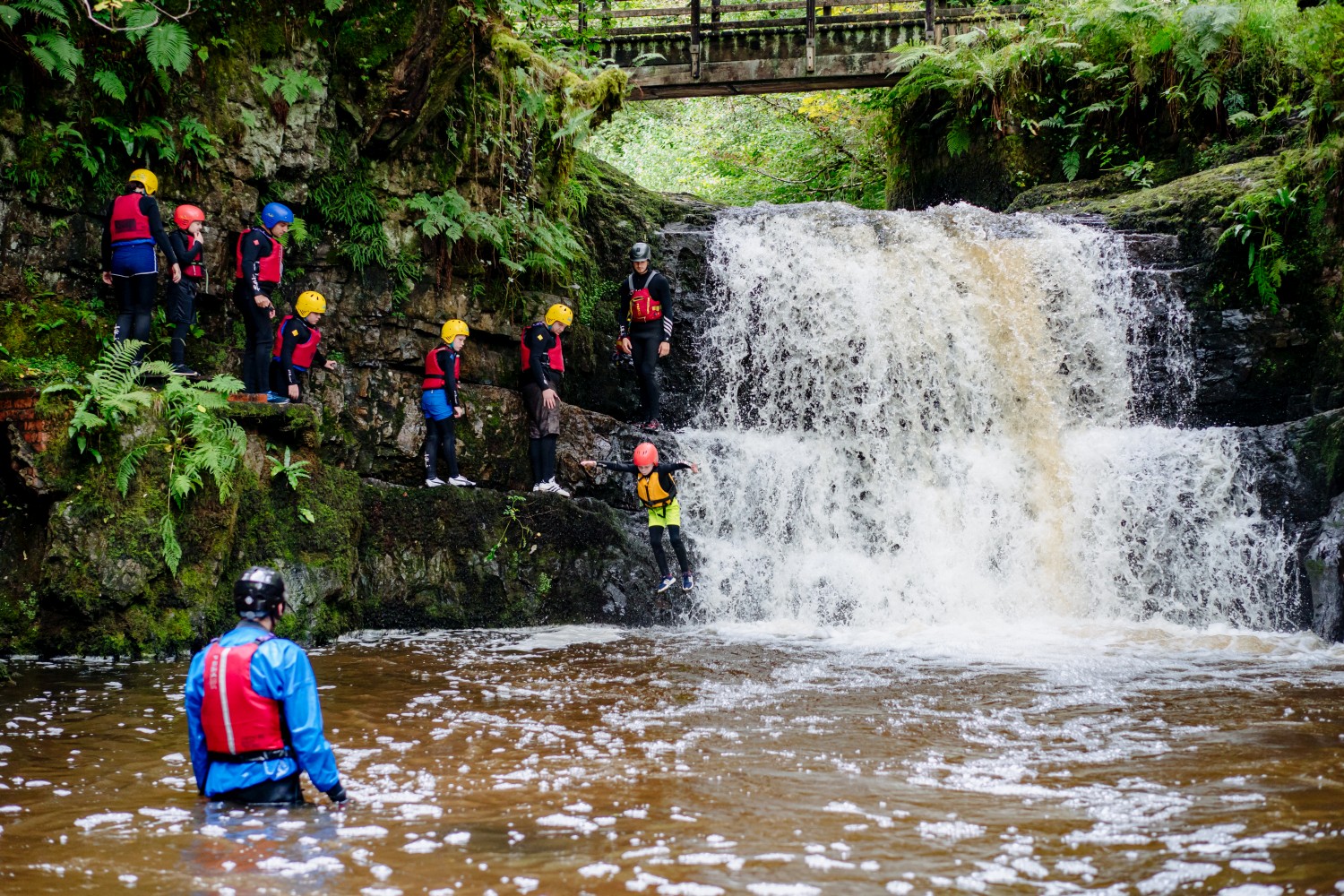 Mountain and River Activities
South Wales is renowned for its natural landscape, and the Dramatic Heart of Wales is no different. From towering mountains, expanses of open moorland, deep wooded gorges, extensive cave systems and to rugged coastlines, the area lends itself perfectly to a multitude of outdoor activities.
Whether you fancy trying full-on mountaineering or rock-climbing and abseiling, or want to take the plunge into pristine pools and riverbeds and go gorge-walking (or canyoning), surrounded by waterfalls and clouds of spray, adventure company Mountain and River Activities Ltd has a range of opportunities for everyone from beginner to expert.
There are also packages including falconry, navigation, bushcraft and survival skills and raft building - great for stag/hen weekends, team building or just a fun family weekend.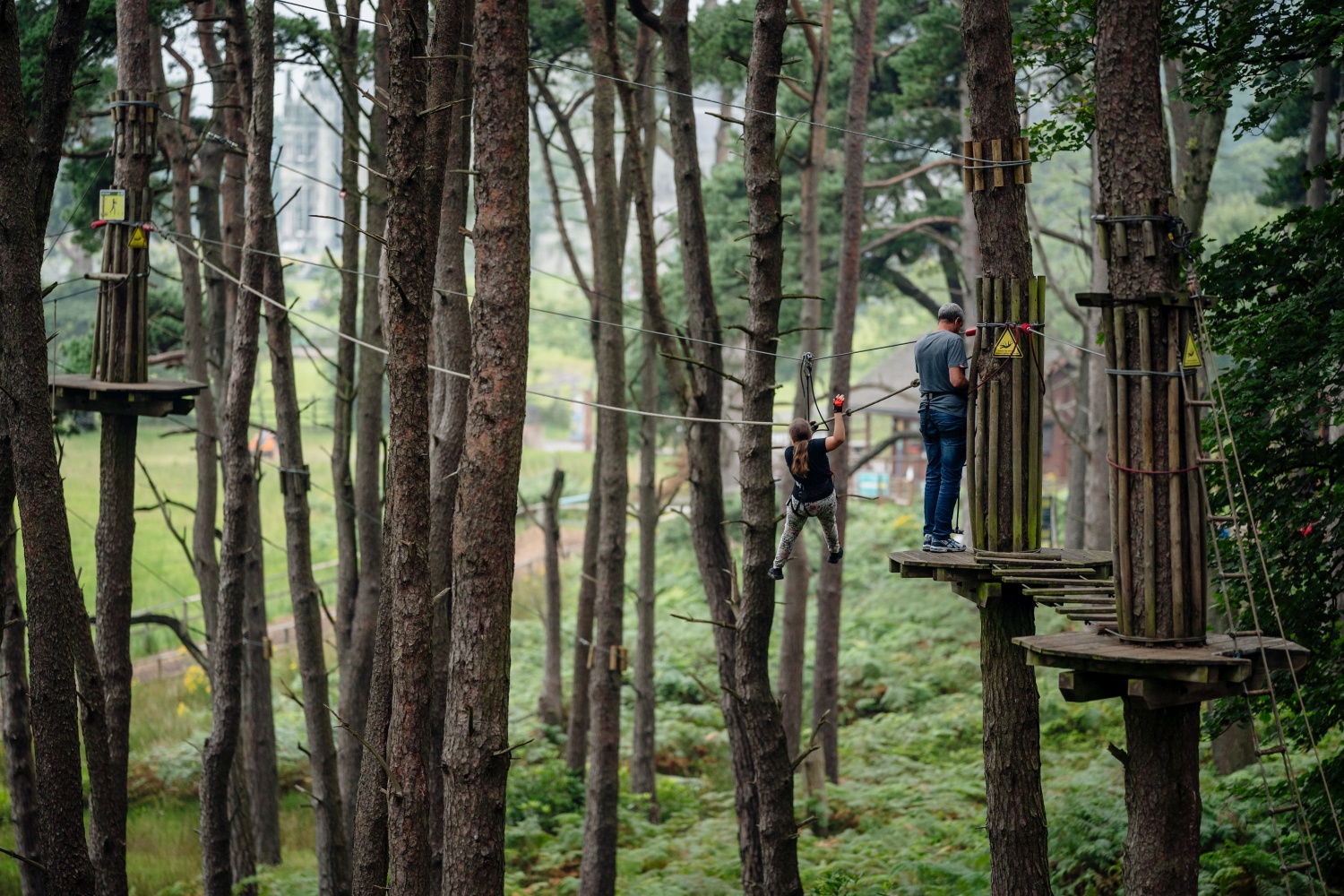 Go Ape in Margam Park
In the shadow of Margam Castle - used as a film location for series such as His Dark Materials and Dr Who - Margam Country Park is immersed in history, home to rare wildlife, and offers sprawling natural landscapes. It's also the location for the popular Go Ape's only Treetop Challenge in Wales - a fantastic day out for adults and kids alike.
Take a leap of faith on the UK's biggest Tarzan Swing - with a massive, heart-stopping, stomach-churning six metres of freefall! With obstacle cross overs and zip wires up to 180m, Go Ape's Margam Park course has been called a rollercoaster in the trees. Tackle the Bosuns Chair, Log Balance and core strengthening Stirrups as you make your way across the thrilling high ropes course.
It's the only Go Ape which boasts sea views, and while you're up there you might spot the largest deer herd in Wales which makes its home in the 1,000 acres of parkland.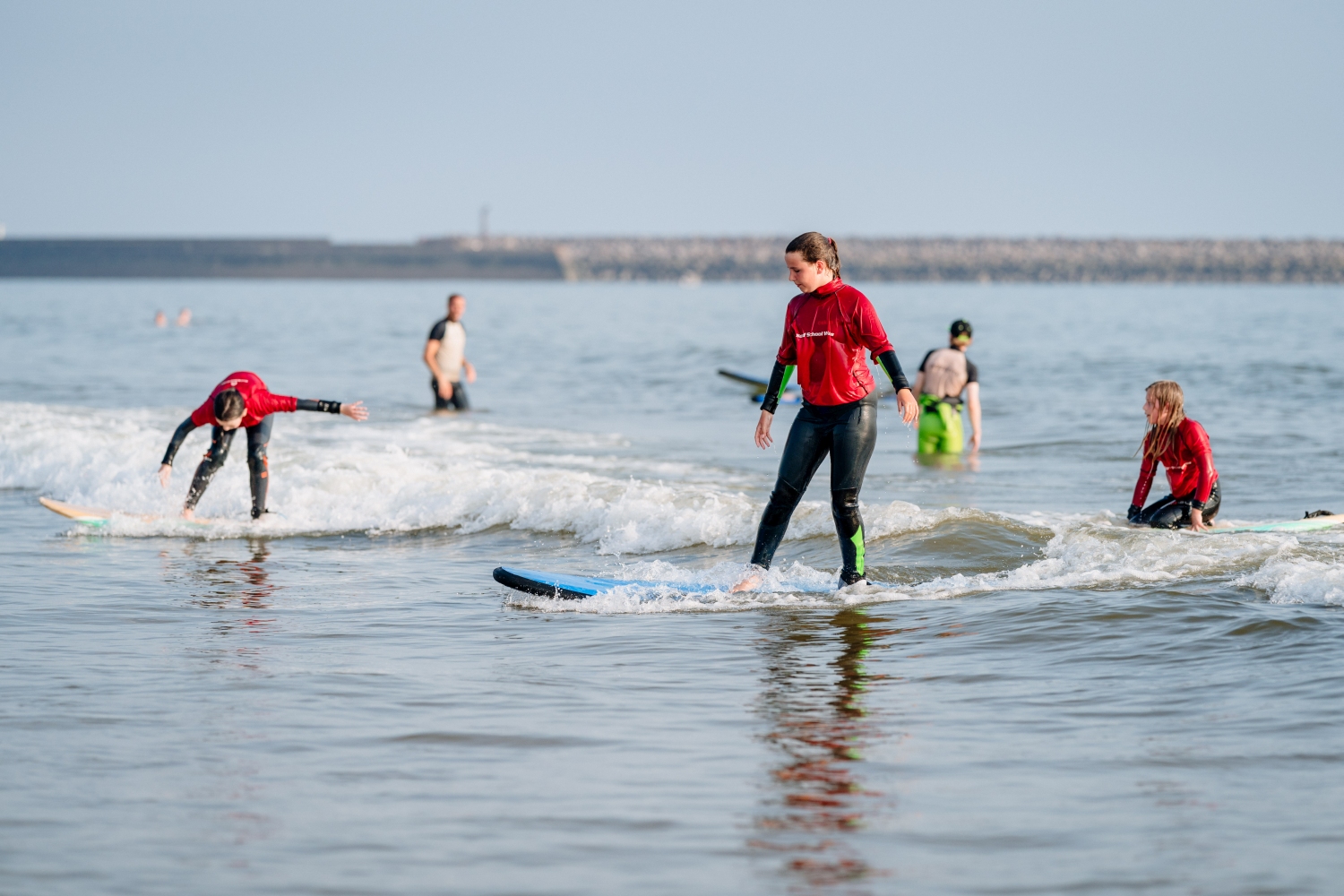 Learn to surf with Surf School Wales
Fancy learning how to ride the waves? Grab a surfboard and head out to sea for a unique, exhilarating experience with Surf School Wales. You can learn to surf with a 2-hour lesson on Aberavon Beach, one of Wales' longest sandy beaches which holds a fantastic wave when the surf is good - promising to satisfy even the biggest thrill-seeker.
The lessons are suitable for beginners and all ages (minimum age 8). All equipment is included and there are also specialist courses for kids, family get-togethers, stag and hen groups, and a full surf programme for schools and charities. No-one need miss out on this liberating watersport!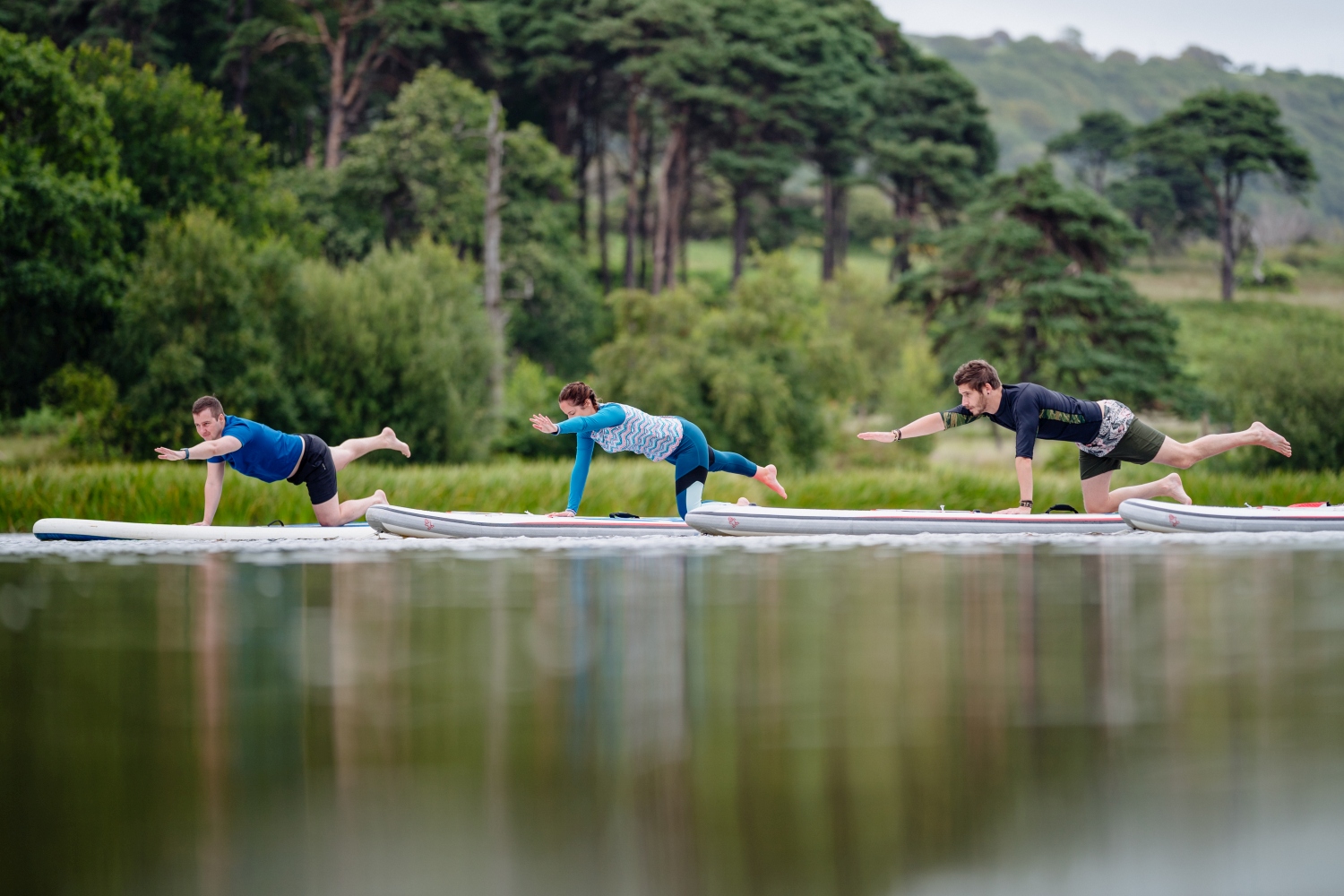 Learn new skills at Margam Park Adventure
At Margam Park Adventure you can enjoy a whole range of activities in one breath-taking location. On the water you can try canoeing, kayaking, stand-up paddleboarding (try paddleboarding yoga for even more of a challenge!) and raft-building. On land there's archery, a go-kart safari and courses in bushcraft and orienteering skills.
An experienced and passionate team of instructors, coaches and guides is always on hand to inspire, build confidence, educate and develop your skills. Ideal for families, the huge range of activities is sure to have something to suit every member of the group.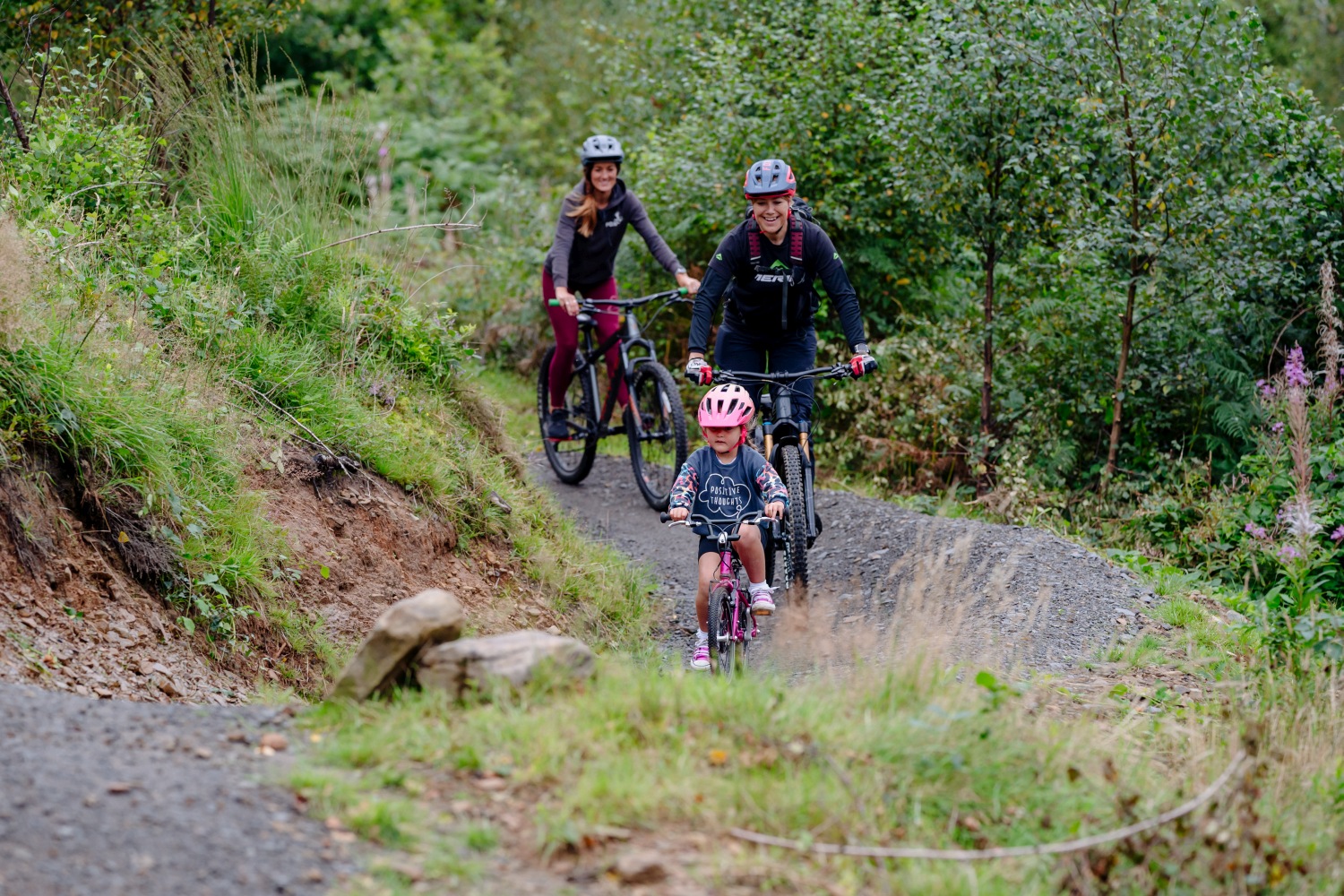 Up your mountain biking game with Campbell Coaching
Whether you want to learn from scratch or build confidence to go faster and stronger, family owned and run Campbell Coaching will guide you through your mountain bike journey, helping you to develop your technique on the jumps and drops as well as improving core skills.
There are women-only courses and family mountain bike tuition - all in small groups, with friendly, professional coaching and video analysis, as well as coached rides to help you explore the local area. What more could you want from an adventure on two wheels?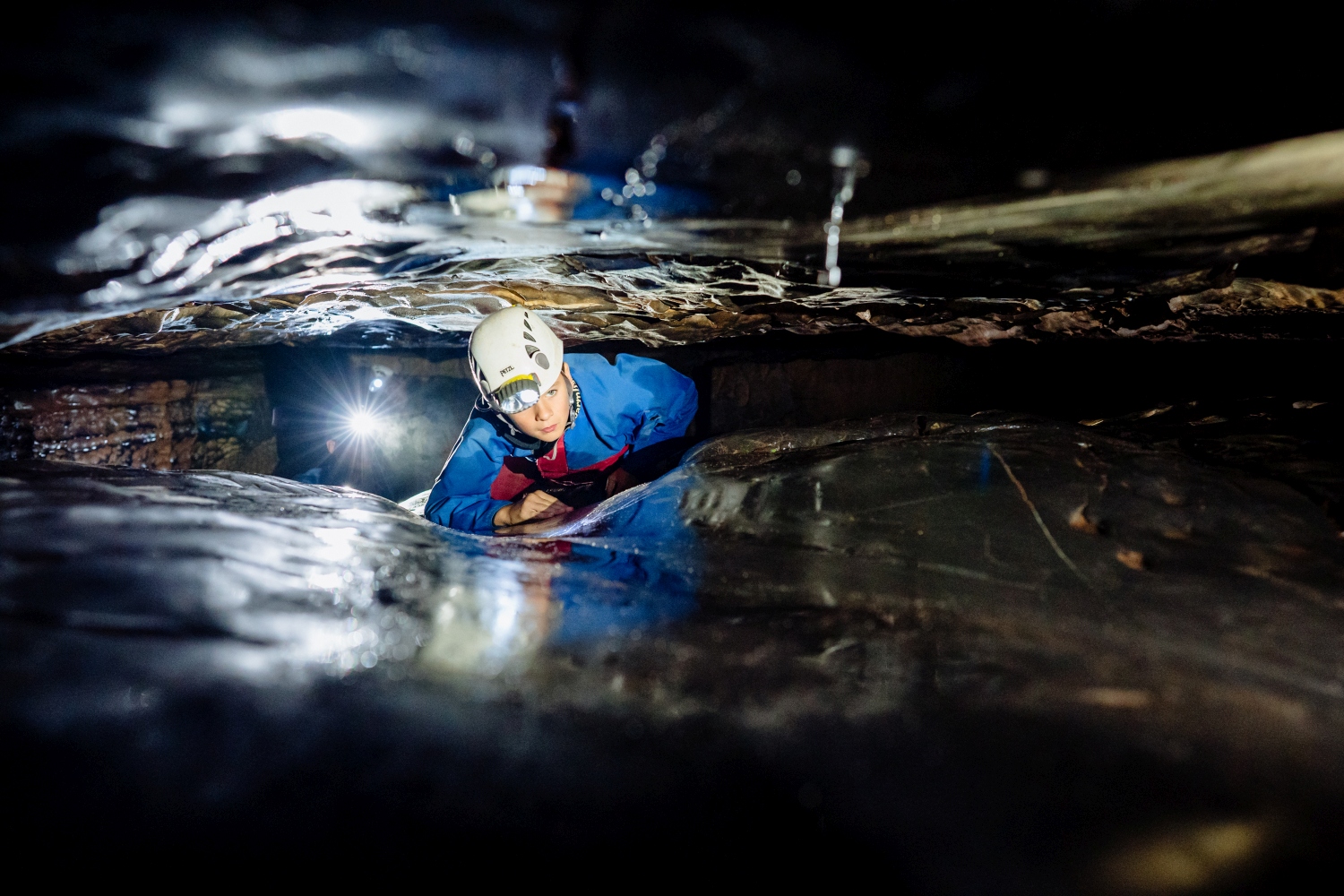 Outdoor adventure team building with Call of the Wild
Adventure team-building works to bring employees and organisations together and forge new energy and focus, as the 100s of clients, including John Lewis, the BBC and BT can testify.
Call of the Wild is a specialist team-building company who will create a tailor-made team-building activity programme for you and help organise corporate fun events.
From canyoning to caving and abseiling to trekking, courses with Call of the Wild are the perfect way to build your workplace relationships while taking advantage of the fantastic natural landscapes surrounding Neath Port Talbot. The ideal option for those working in travel!
.